The app allows you to mirror the iOS device to a computer or Apple TV, which has a bigger screen. Here, we will
You can play any interesting games on iPhone, but sometimes playing on the bigger screen is more fun. iPhone and iPad come with the Screen Mirroring app.
The app allows you to mirror the iOS device to a computer or Apple TV, which has a bigger screen. Here, we will show you how to mirror the iPhone screen to Mac. After that, you will be able to play iPhone games, watch videos, create a business presentation, etc.
How To Mirror iPhone Screen To Mac With Ease
Method 1: How to AirPlay from iPhone to Mac using macOS Monterey
Which Mac Models are Compatible?
Not all iMacs and Macbooks that can run Monterey are compatible. The list below shows you which models are compatible.
2018 MacBook Air & MacBook Pro and later
2017 iMac Pro
2019 iMac and later
2019 Mac Pro
2020 Mac mini
Next, ensure you are running macOS Monterey or later. Navigate to system updates and check for any available updates. Or, Navigate to the Mac store, and search for macOS Monterey.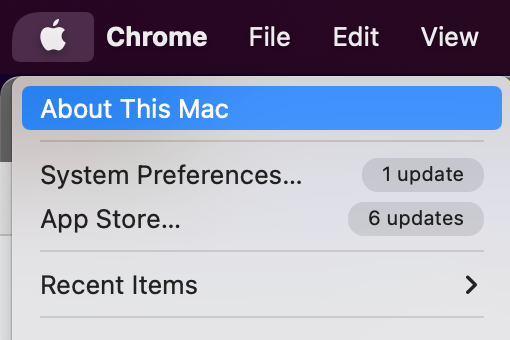 Getting started
On your iPhone, pull down the control center

Tap on the AirPlay (Screen Mirroring)
A list of compatible devices will appear. Tap to connect to the device.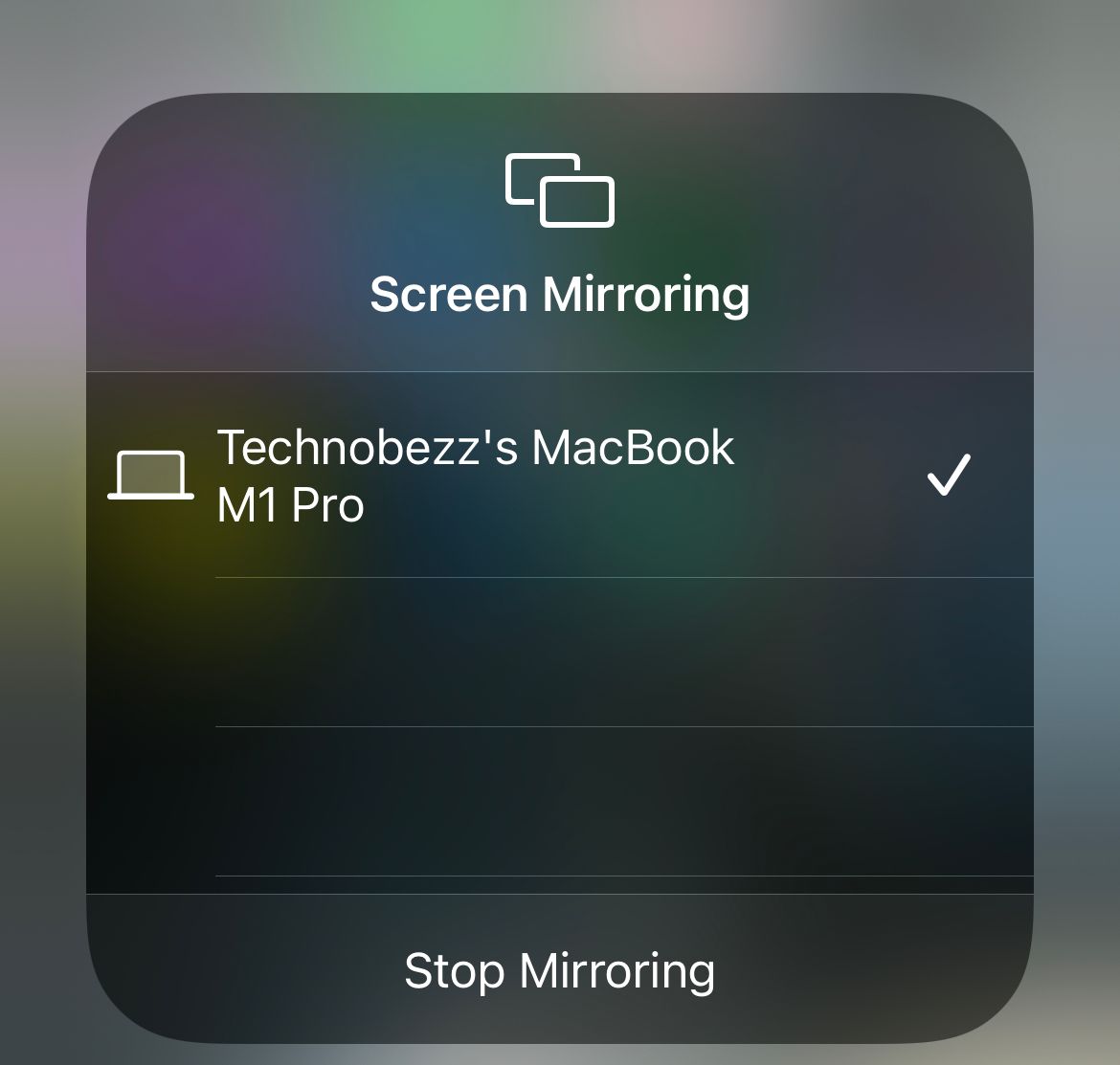 You can also use AirPlay within supported apps such as Apple Music.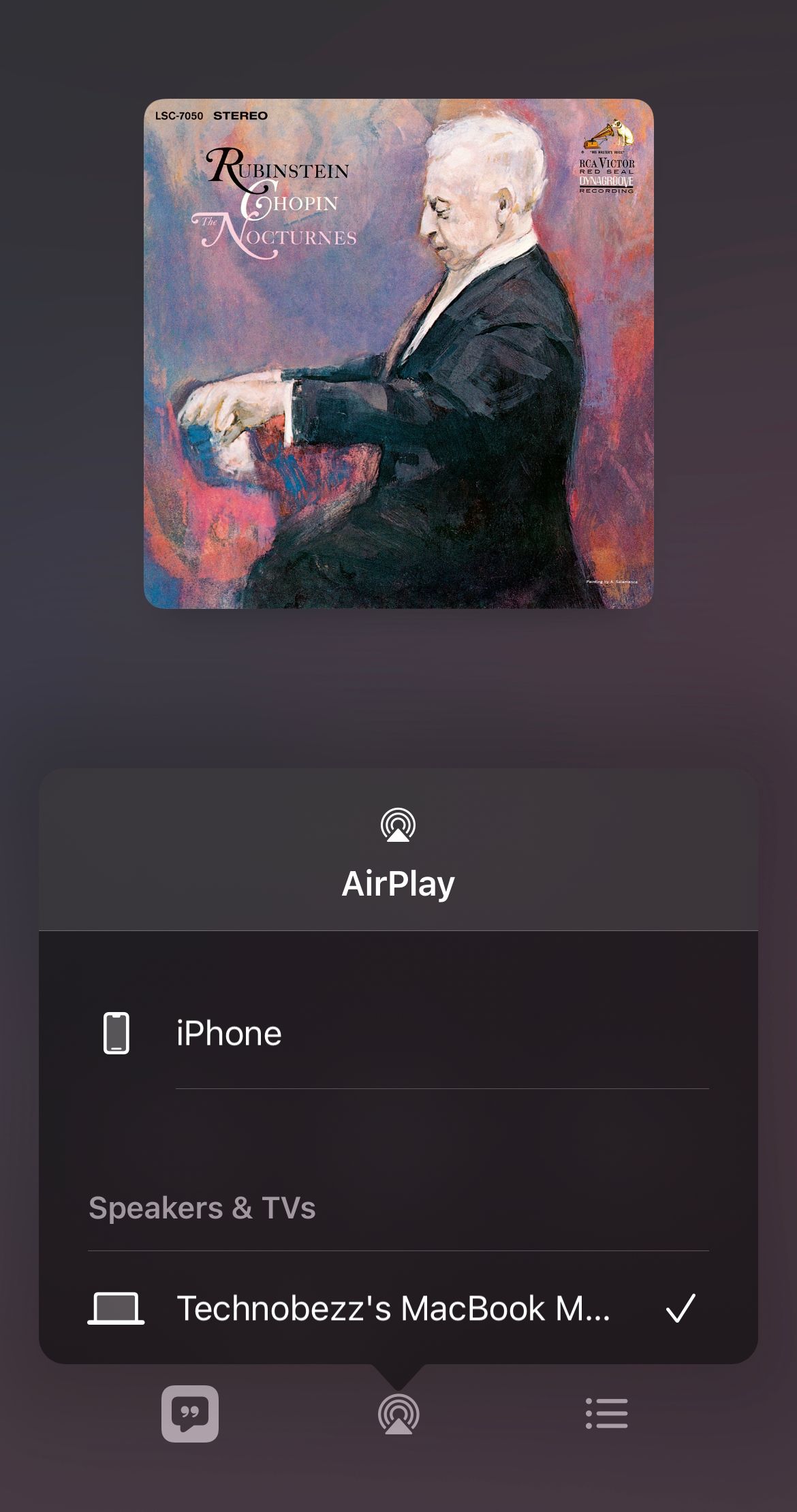 How To Enable and disable AirPlay?
You can toggle the AirPlay receiver from the system preferences. Navigate to
System Preferences
Click Sharing
Then, Click Airplay Receiver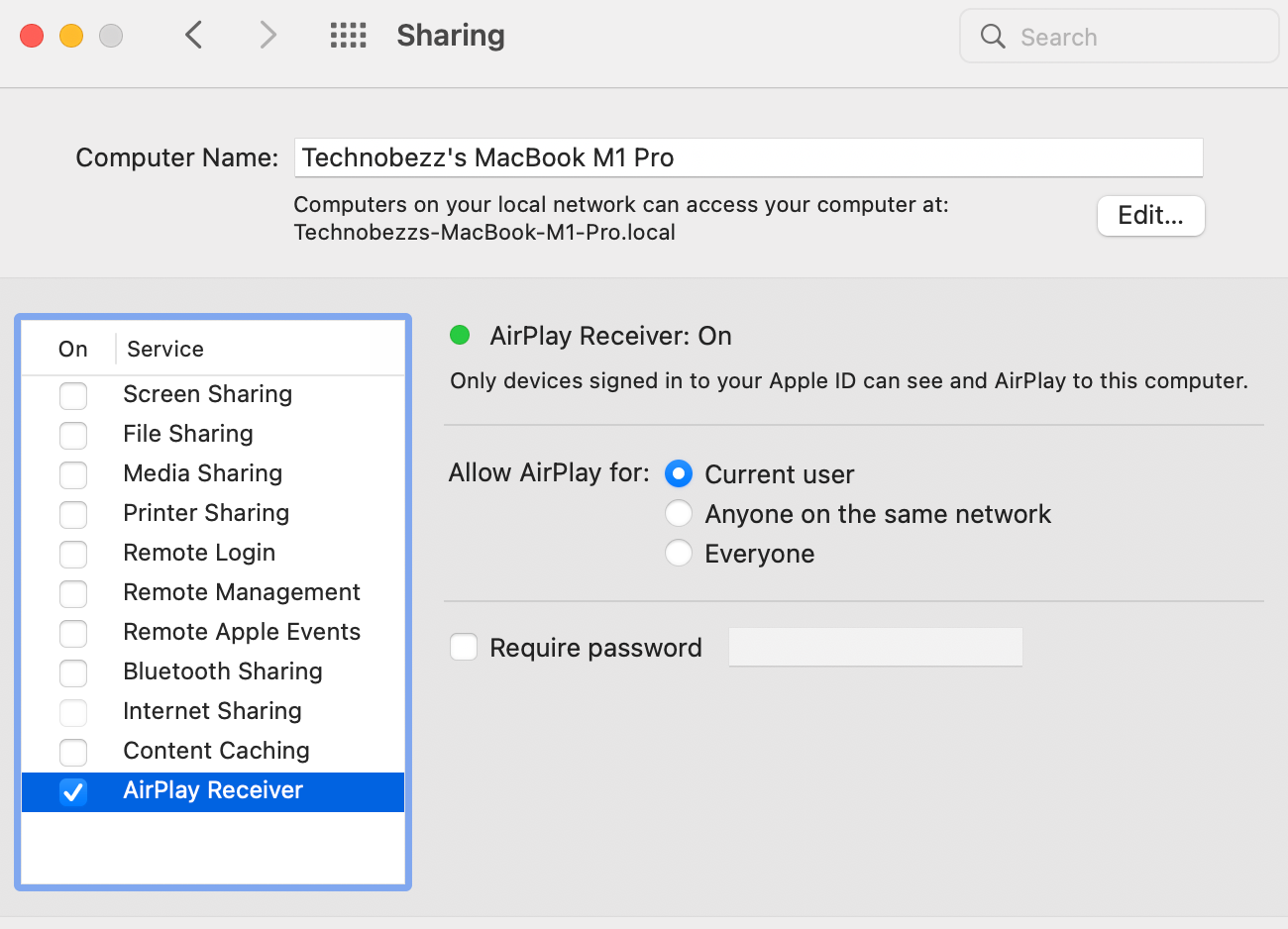 You can also connect via USA cable. Apple recommends a cable when you have low Latency and no WiFi network access.
Method 2: Using Quick Player
Another method for mirroring the iPhone screen to Mac, but it's not wireless. It would help if you had a lightning cable.
Step 1:
Launch the Quick Player on your Mac. If you don't know where the app is located, you can use Spotlight to find it.
Step 3:
Once Quick Player is launched, click File on the upper-left menu bar and select New Movie Recording. It will open your Mac camera, and a pane will appear on your computer.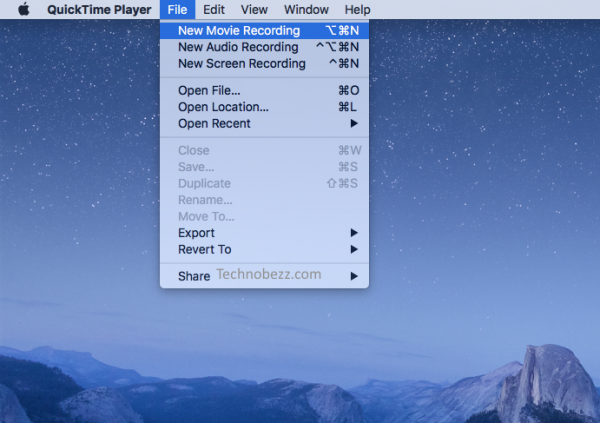 Step 4:
On the "New Movie Recording" pane, you will see a small red button and the drop-down arrow on its side. Click on the arrow, and you should find your iPhone name on the drop-down list.
Select your iPhone name under Camera and Microphone. So, there you have it. You can use it to do a real-time presentation, play iPhone games, or watch movies on the bigger screen.
Additional tip:
The other advantage of using Quick Player to mirror the iPhone screen to the Mac is that you can also record it. You can click the small red button on the pane to do this, and it will start recording.
Method 3: Using A Third-Party App
Download and install third-party screen mirroring apps, such as Reflector, AirServer, and X-Mirage on your Mac. Unfortunately, most of these come with a price. Some of the apps offer a trial version for free, so you can try it before purchasing.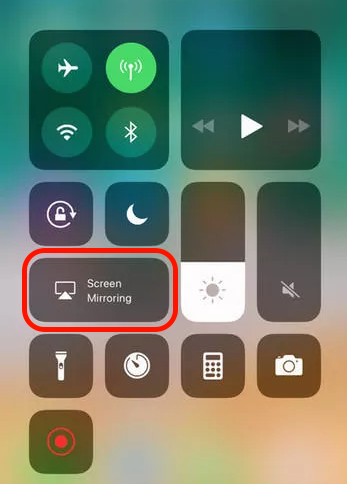 ---