X
Our Editorial Process
Each year more than 60 Million users visit Technobezz to solve a problem or research a product. Our goal is that everyone finds what they are looking for, and that is why we cover a variety of products, problems, and solutions on our website.

Writing an article that contains a lot of valuable information may seem simple. But when the article is written, the story doesn't end. We are constantly updating the content so that you can always get up-to-date and accurate information.
---
Technobezz's Editorial Guidelines
One issue that users are reporting is the WiFi issue on the Google Pixel and Pixel XL. This problem has several
At some point, we all experience a problem with our smartphones and their software. Regardless of how much we try to keep our phones updated, sooner or later, something is bound to give us problems. Even Google's own Pixel and Pixel XL aren't spared from this predicament, as both phones have their fair share of issues.
One issue that users are reporting is the WiFi issue on the Google Pixel and Pixel XL. This problem has several variations, from being unable to connect to poor reception. This article lists some of the most common issues related to WiFi on your Google Pixel or Pixel XL. If your phone experiences any of these symptoms, follow these troubleshooting steps to fix them quickly!
Why won't my Google Pixel connect to the internet?
We will discuss tips, workarounds, and solutions, starting with the simplest and slowly moving to complex ones as we try to fix the problem you may be facing.
While there isn't a single reason you encounter WiFi issues with your Google Pixel phone, it can be categorized into four circumstances.
4 Possible reasons :
Network configurations such as IP address and DHCP
Software and firmware glitch
Passwords and misinformation
Radio wave distribution (WiFi are radio waves that travel in a straight line. It can be interpreted if you are at a remote location from the modem or behind discrete walls)
Is your Google Pixel won't connect to WiFi?- How To Fix It
Solution 1: Toggle the WiFi
Toggling the WiFi connection is effective in many cases, despite what you may think.
Pull down the notifications area of your Google Pixel and look for the WiFi icon.
Tap it off and wait five seconds, then turn it back on again
Allow your smartphone to search for available connections and check if this solves your problem.
It is a simple trick that works no matter your smartphone type.
Solution 2: Toggle the Airplane Mode on your Google Pixel
Look for Airplane Mode in the notifications area
Tap on the icon to enable the mode
Leave it on for a couple of seconds
Tap on the icon again to disable it
Solution 3: Is your Google Pixel Bluetooth On?
Bluetooth and WiFi can conflict with one another on some phones. It is possible that if your Bluetooth is switched On, the WiFi won't be working correctly. If this happens to you, try turning off Bluetooth before using WiFi.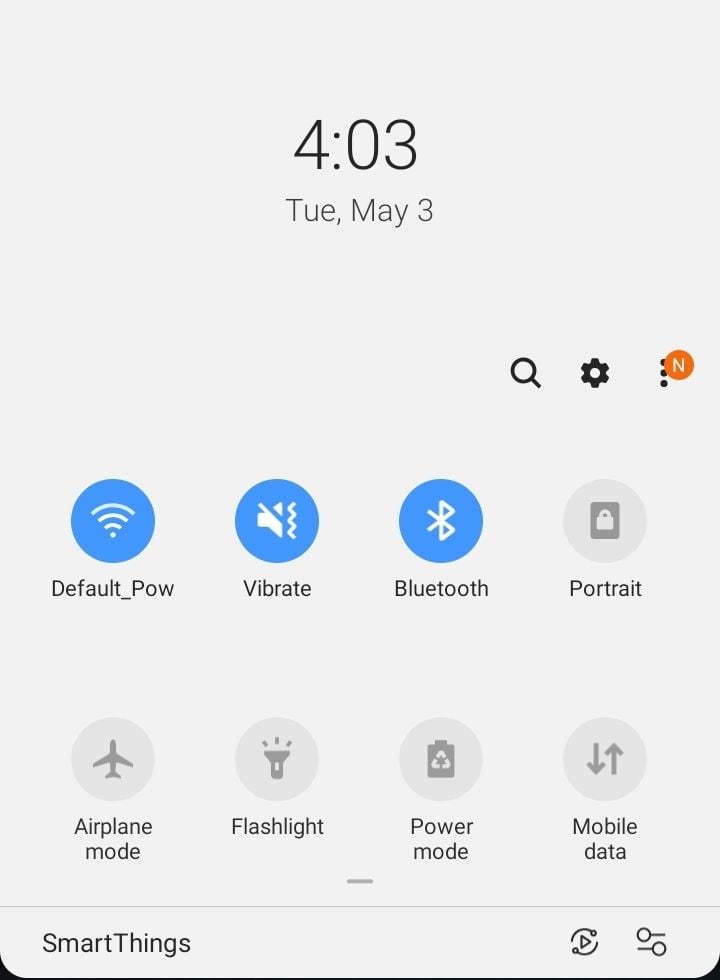 Solution 4: Disable Power Saving Mode
Power-saving mode is meant to help your battery consume less power. Since WiFi is known to drain the battery quickly, it usually disconnects your WiFi when you switch on the Power Saving Mode. To disable Power Saving Mode, pull down the notifications area of your Google Pixel and look for the Power Saving Mode option.
Solution 5: Forget WiFi Networks
A helpful method in solving WiFi problems is to delete all networks so that your Google Pixel WiFi gets a fresh start. But before you proceed, ensure you have all the details you need to reconnect to your WiFi network. This will include the network name and the password required to connect to the network.
Go to the Settings menu of your phone.
Tap on Network & Internet.
Tap Internet
All WiFi networks that you have added to your phone will be listed here. Tap on each of the network names and tap on Forget.
Solution 6: Passwords
If you enter the wrong password, you will not be able to establish a connection.
While you may know the password, there is a possibility that you are entering it incorrectly. Check if you are entering the letters correctly and whether you have caps lock on your phone or not.
Solution 7: Are you connecting to the correct network?
More often than not, you may notice several networks with similar names. Make sure you are connected to the correct network, or else you will not be able to establish the connection.
Solution 8: Reset Network Settings (Reset WiFi, Mobile & Bluetooth)
If your phone is not connected to a WiFi network, one of the solutions is to Reset network settings. The best way to get rid of the problem is to reset them. Here is how:
Navigate to Settings
Go to System
Now tap on the Reset option.
Tap Reset WiFi, Mobile & Bluetooth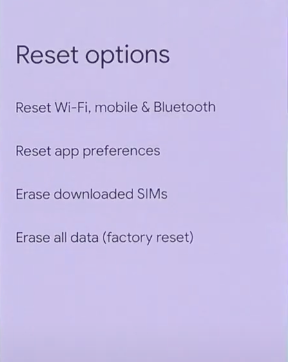 Confirm the action.
Your device will reboot.
Solution 9: Reboot your Google Pixel
Rebooting your phone can help solve some of your phone's WiFi problems.
Press and hold the Power and Volume Up buttons until options appear.
Tap. Restart
Solution 10: Update Your Software
OS must be updated regularly. Your phone will work better once your phone's software is up to date. Your Google Pixel WiFi may not be working because of a bug in the software. To check if your phone is using the latest software:
Open the Settings app.
Near the bottom, tap System >

System update.

Tap on Check for Updates or Download Updates manually.
If there's a new version, download and install it.
Solution 11: Restart Your Modem
Another effective and simple solution is to restart your modem. More often than not, the issue is not on the phone. Here is how to restart your modem:
Unplug the cables from your modem, including the power cable
Wait for a couple of minutes until the modem completely powers off
Reconnect the wires to the modem
Wait for the lights on the modem to turn up
If other devices can connect to WiFi after restarting, but your phone won't be able to, you can continue troubleshooting your Google Pixel.
On the other hand, if none of the devices can connect, you will need to troubleshoot your modem. You can either call your carrier or modem manufacturer or follow the instructions mentioned in the manual that came along with the modem.
Solution 12: Third-Party Apps on your Google Pixel
Specific third-party applications can cause a conflict that does not allow the WiFi to work as expected. This often happens because the app is unoptimized. Just to be sure, if a third-party app is to blame, you can switch your phone to Safe Mode. Once you do that, third-party apps will be disabled. You can use the phone to test the performance and features.
Here's how to boot your Google Pixel into Safe Mode:
Turn off your phone.
Press and hold the power button on your phone.
When the animation begins, press and hold the volume down button. Keep holding the button until the animation ends and your phone starts in safe mode.
You'll see "Safe mode" at the bottom of your screen.
Use your Google Pixel in Safe Mode and check if the WiFi connection works without any problems. If it does, then a third-party app may be causing the issue. You can then restart your phone the usual way to enter normal mode. You can do the following:
Check for updates for your apps.
If all the apps are updated, but the problem continues, you may want to uninstall apps.
You can perform a factory data reset (that will delete all content and settings, including the apps).
Solution 13: Check Your Wireless Router Settings
If your Google Pixel is not connecting to WiFi, consider checking your wireless router's settings (Read the official guide from linksys.com). Make sure that your phone is allowed to access WiFi and its Mac Address is not blocked, or else you will not be able to connect to the Wireless router.
If you are unsure how to do this, you can find the guide on the manufacturer's website.
Solution 14: Change Date and Time
Those who frequently travel, especially between time zones, may notice problems with their WiFi because the date and time of your smartphone play an important role. The date and time on your Google Pixel must match the date and time on the router that you are trying to connect to, or else you may not be able to establish a connection.
Ensure that your Google Pixel date and time reflect the date and time of your location. You can change the details:
Navigate to your phone's Settings menu
Tap on System
Find the Date and Time and tap on it.
Tap on the option to set the time automatically.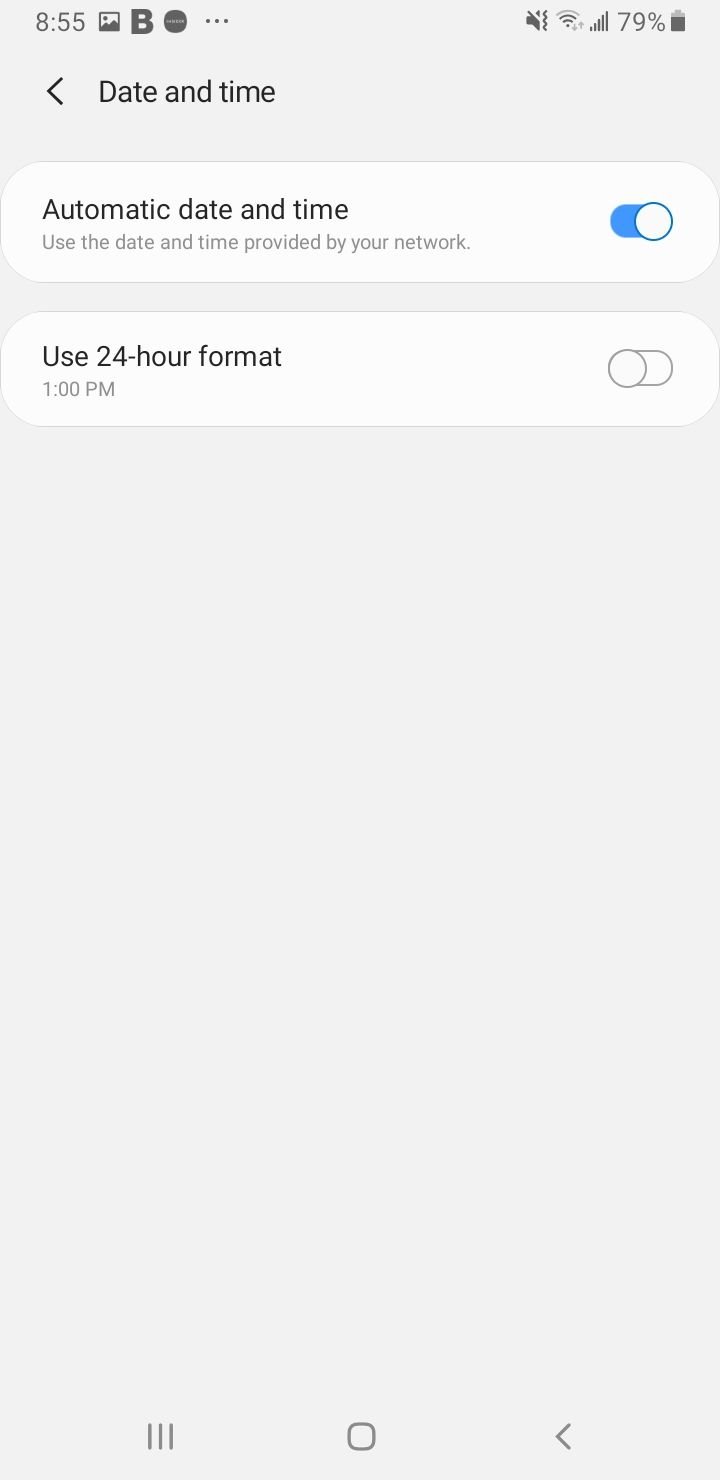 Solution 15: Update your Modem's Firmware
The router can be causing the problem and it may require a firmware update.
Check if any firmware updates are pending for your router and update it. You may have to follow the steps to update your router using a manual, or you can get help online.
Once you have updated your router, connect your phone to a WiFi network again.
How to update the firmware in my modem – Read this PDF guide from d-link (source)
Official Websites :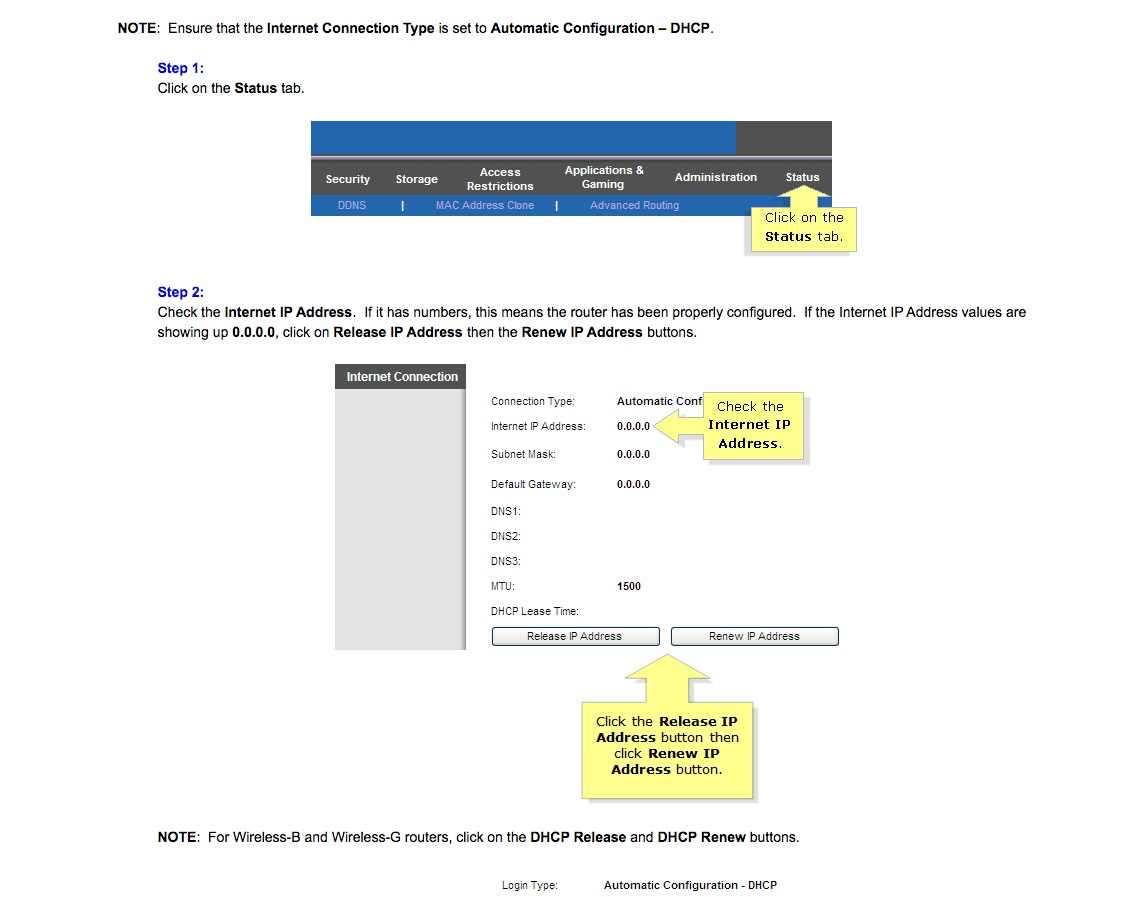 Solution 16: Reset your Google Pixel to Factory Settings
Here is the last but most effective solution for a Google Pixel that won't connect to a WiFi network. If you reset the device to factory settings, you can return it to its original state. All data, including the applications you downloaded, will be lost. Creating a backup for the data before proceeding with a factory reset is necessary.
Follow these steps:
Go to the Settings menu of your phone.
Tap on Systems
Tap Reset options.
Now tap on Factory Data Reset (Erase all data)
Tap Reset phone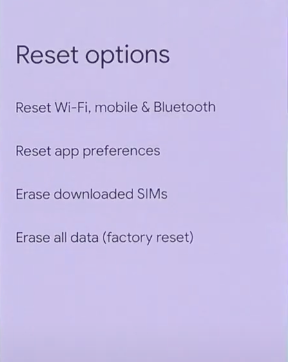 Your phone will take some time to reset to factory settings and restart.
Frequently Asked Questions
What to Do When the WiFi Connection Keeps Dropping on your Google Pixel?
Is your WiFi connection dropping every time your phone switches to sleep mode? This could be a problem with the WiFi settings.
You can first ensure that it stays on all the time and never disconnects, even when your phone is inactive. Check out Solution No. 8 for more information on how to change these settings.
What do I do if the WiFi connection on my Google Pixel is too slow?
Try going closer to the modem or changing your router's WiFi channel.
Why did my Google Pixel report a WiFi authentication error?
What does the authentication problem mean?
You entered the wrong password.
Incorrect SSID (service set identifier - Wi-Fi network name)
MAC address authentication and filtering
Incorrect wireless security (WPA/WPA2/AES,TKIP)
Incorrect radio Mode (802.11a/b/g/n)
Incorrect Channels
Dynamic Host Configuration Protocol (DHCP)
What to do if your Google Pixel WiFi won't turn on?
You may read our complete guide on this: Android WiFi won't turn on.
Ordinary and straightforward circumstances that people overlooked
Too many connected devices - IP conflicts can occur when more than one device shares the same IP address on the same network. (Find Your Router IP Address).
"My WiFi discovery is off." - In the number of analyzed reports, 3 out of 10 users had their WiFi turned off.
If you are connecting to the wrong network - Double-check that you are connecting to the correct network.
Incorrect information - Make the password visible while entering.
Modem cables are not connected - Make sure all cables are plugged in correctly and in the correct port.
If the problem is on your internet service provider side - Contact your ISP. It may be a global issue, downtime, or an outage.