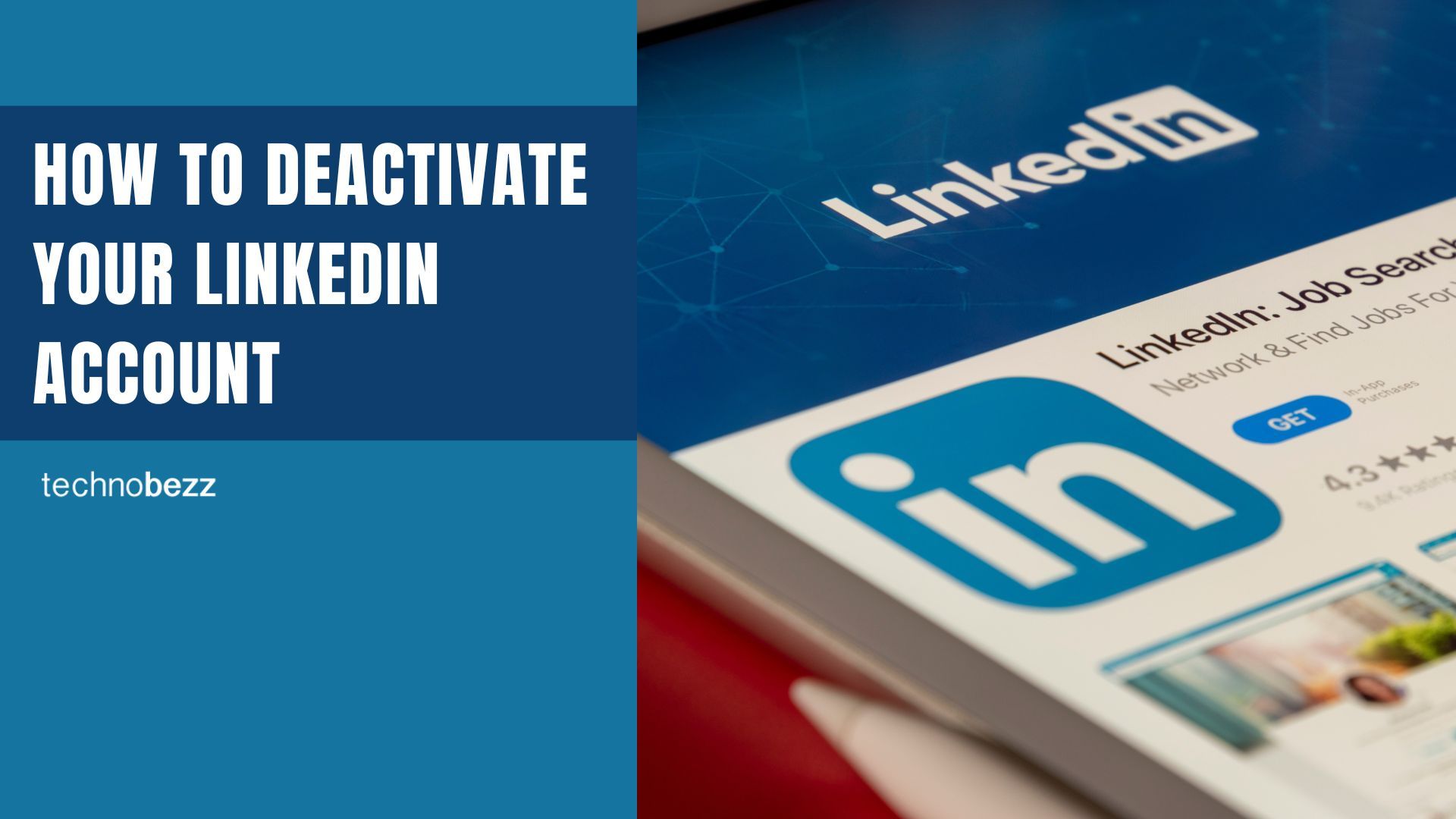 So, you have been using LinkedIn for a while now, and you have decided it's time to take a break. LinkedIn offers users the option to deactivate their accounts temporarily.
Once you are ready to go back, you won't have to create your profile from scratch, and you can just hop back in and continue using your profile. If you are unsure what steps to take, just keep reading.
Here, we will share a quick and simple guide to show you how to deactivate your LinkedIn account.
How to deactivate your LinkedIn account
To temporarily deactivate your LinkedIn account, follow the steps below:
Open a browser of your choice and visit the LinkedIn website
Log in by entering your email address and your password
Next, tap on your profile photo at the top of the page, or click on "Me."
When a drop-down menu shows up, click on Settings & privacy
Next, click Account
Scroll down until you find the option "Hibernating your LinkedIn account;" then click on it
Select one of the answers that tells more about why you are deactivating your Account
If you want to add something, write it in the box
Once you are done, click Next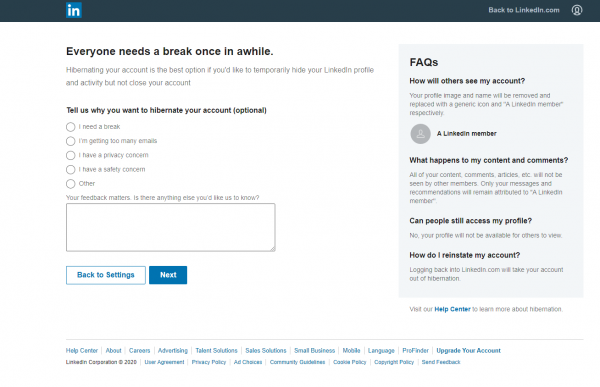 On the next page, enter your password when asked
Finally, click Hibernate account
This is how you can temporarily deactivate your LinkedIn account. Your comments and posts won't be visible to other LinkedIn members.
You will be shown as a LinkedIn member. Once you decide to go back to LinkedIn and start using your Account again, all you need to do is log in. Once you log in, you can use your Account normally.
ABOUT THE AUTHORS
Elizabeth
Elizabeth is your trusted Apple product expert with a wealth of knowledge and experience gained from her tenure as an Apple authorized personnel. She's also a seasoned mobile phone, Samsung, and Android expert. With a keen eye for detail and a passion for all things Apple, Samsung, and Android, she is dedicated to providing you with accurate, reliable, and up-to-date insights. Count on Elizabeth to be your go-to source for expert advice on navigating the world of Apple technology, Samsung devices, and the Android ecosystem.
Bogdana
Bogdana is your technology expert, backed by a strong foundation in consumer electronics and a range of qualifications that make her a trusted source in the tech world. With a deep understanding of the latest advancements and a passion for simplifying complex concepts, Bogdana is your go-to authority for demystifying technology and keeping you informed about the ever-evolving digital landscape. Trust her to deliver reliable insights and expert guidance to help you navigate the world of consumer electronics and beyond.