If you are planning to start your blog or else you are already a blogger and looking for the best weapon for your job then a laptop is must have as without it, you can't even start your work. A computer will always do the trick, but if you tend to travel a lot for your work purpose, then the laptop should be the best choice. First, consider the factors required for your blogging job, and then go ahead to pick the suitable one.
Bloggers generally write articles, edit photos and videos, and require an all-time internet connection. Traveling is also a part of their job. So, while choosing the best laptops for bloggers, you should have all these points in mind. We are here to narrow down the search process by listing some of the best laptops for bloggers. Read to know the suitable blogger's laptop.
Make sure to check out the buying guide as it contains all the important things you should consider.
See Also: Best laptops for music production
Buying Guide
Choosing the best laptop for bloggers may not pose a huge challenge. As more and more people take to blogging, they would want to own a personal computer that they can carry wherever they travel, to store their work as well as for referencing the internet. In that sense, it is easy to narrow down the choice of laptops for bloggers. There are some specifications and features on these laptops that you will have to focus on while others will automatically fall in place.
Laptop Size: The laptops for bloggers should be of moderate size, neither too big nor too small. An average 14-inch to 15-inch size should do. Select the machine from the range available accordingly.
Processor/RAM: You will need a decent processor, possibly the latest generation Core i5 chipset from Intel will be more than sufficient. The RAM too may not be very critical, but you could settle for an 8GB RAM. You don't need any higher.
Onboard Storage: The best laptops for bloggers should have adequate capacity to store your work as a blogger. If you are busy, you may download others' writings for reading later. The ideal storage level would be 1TB. If the other specs match and you are only getting a 500GB one, you can pick up the machine.
Backlit Keyboard: A backlit keyboard is very useful for bloggers. You can type even in the dark. Give preference to a machine with this feature.
Battery: You would need a solid battery on the laptop for bloggers. Many bloggers would often be traveling, and longer battery life on a full charge is essential. Do check this out before ordering.
External Appearance & Design: Blogging is a kind of creative activity. Choose a bright color for your laptop with a sleek and beautiful design that will enhance the appearance. Check the weight of the laptop as you don't want to carry a heavy laptop wherever you go.
Carrying Case: Most laptops are supplied with a backpack. If your requirement for traveling with a laptop is different, choose the appropriate carrying case for your laptop.
Connectivity Options: Ensure that the laptop for bloggers has multiple options for connectivity. You may write on your blog while online. You need to be connected to a strong internet source.
Best Laptops For Bloggers
Premium Quality Laptop For Bloggers
Dell Latitude 3520 15.6-inch Display Screen Laptop
Check Price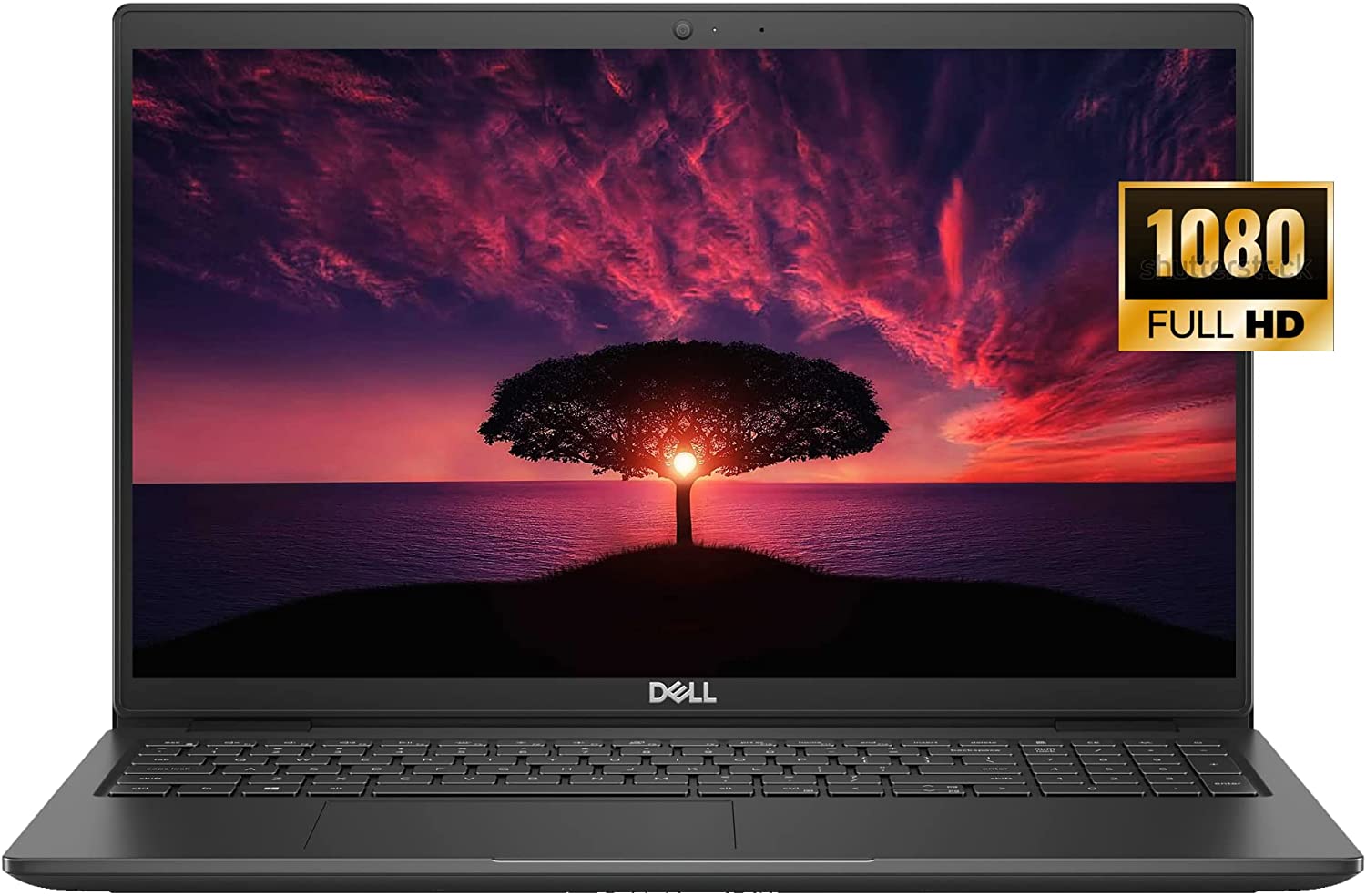 When a blogger plans to invest in a new laptop device, they primarily look for a vibrant display screen and a comfortable keyboard. Dell Latitude 3520 comes with both. The laptop features a 15.6-inch display screen with a 1920 x 1080 pixels resolution. The keyboard is quite sturdy, and there is enough travel space between the keys.
The device comes with multiple connectivity ports, including a microSD card reader. The plastic build quality is decent and could have been better. The SSD drive offers a storage space of 1 TB which should be sufficient for most bloggers. The high-bandwidth 32 GB RAM ensures that the device operates at high speed and doesn't slow down even when you are multitasking.
An ideal option for bloggers looking for a laptop with a high-definition screen, sturdy keyboard, and good storage support.

It is also recommended for those planning to invest in a high-end laptop with several advanced features.
HD Display Screen

Comfortable keyboard

Adequate storage support

Multiple connectivity features
Average build quality

Slightly expensive
17.3-inch Display Screen with Backlit Keyboard
Asus VivoBook S17 128 GB Storage-Space Drive Laptop
Check Price
The Asus VivoBook S17 features a 17.3-inch display screen with a 1920 x 1080 pixel resolution. The screen boasts an anti-glare feature but does not support touch functionality. The Intel i5-1035G1 runs at an operating speed of 3.6 GHz and enables you to multitask efficiently. The hard disk offers 128 GB of storage space.
One of the highlights of the laptop is its backlit keyboard which would appeal to many bloggers. In addition to an optical drive, the laptop comes with the most connectivity features that you can think of. For those who like listening to music or audio files through headphones, there is a 3.5mm audio jack.
A good option for bloggers who prefer working on a backlit keyboard.

It is also recommended for those who want to invest in a laptop device with a large and vibrant display screen.
Sturdy backlit keyboard

17.3-inch display screen

High-resolution webcam

Fast-performing processor
No optical drive

Storage space should be higher
15.6-inch Laptop with Stable Processor
HP 15 512 GB Storage-Space Drive Laptop
Check Price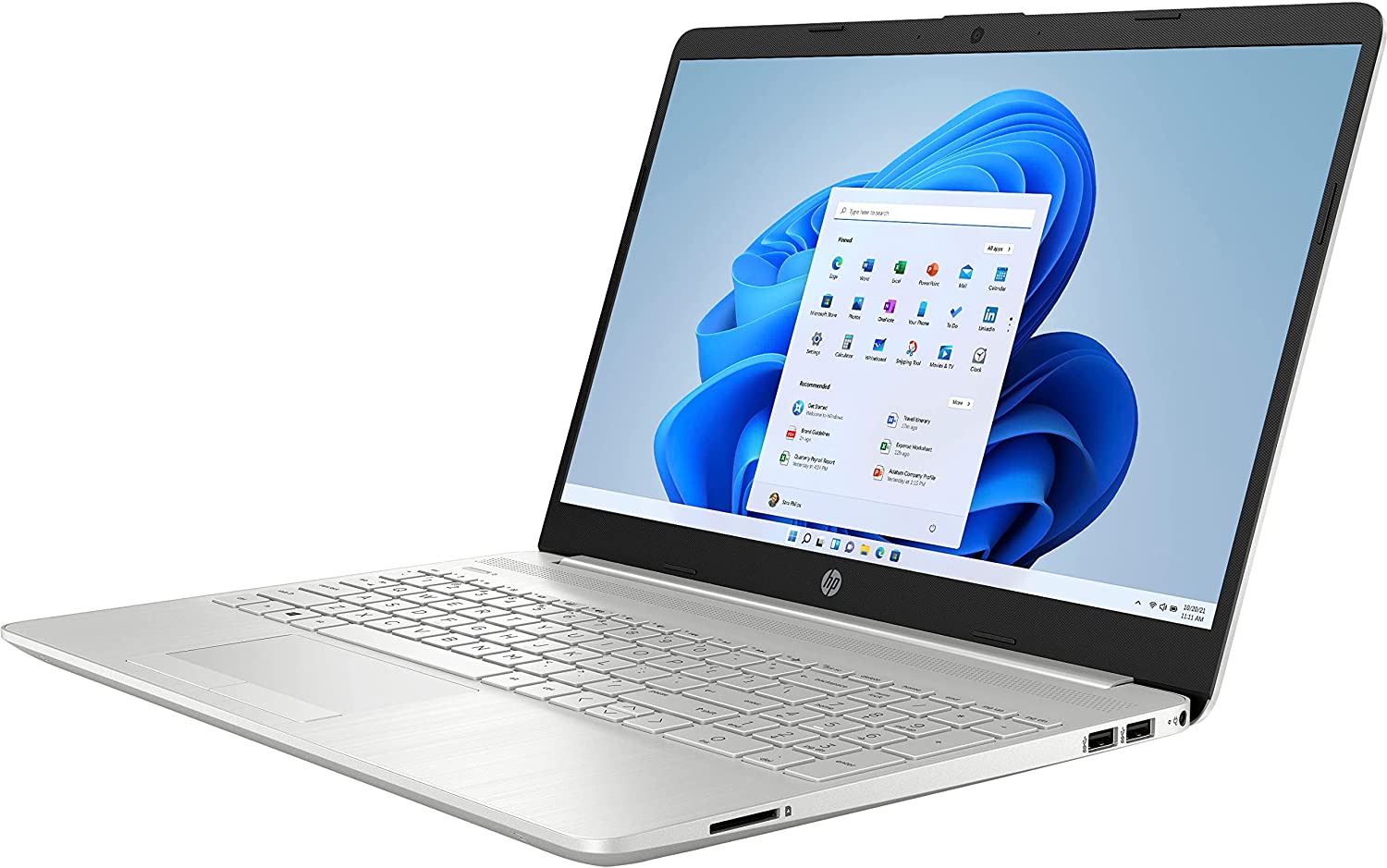 HP 15 comes packaged with several features that will make your blogging life much easier. It has a 15.6-inch display screen with a resolution of 1366 x 768 pixels. The Intel Quad-Core N4120 processor and the 16 GB RAM ensure that the laptop works at a good speed and does not suffer from lag issues.
The hard disk provides you with a storage space of 512 GB which should be adequate for professional bloggers. The full-sized keyboard features a numeric keypad and is very comfortable to use. The 720p webcam and dual array digital microphones ensure a comfortable experience while making video calls.
Recommended for those planning to invest in a medium-budgeted laptop that helps carry out professional tasks efficiently.

It's also a good option for bloggers who require a laptop with good multimedia features.
720p webcam

Sturdy keyboard

Reliable processor

Vibrant display screen
No optical drive

The design could be improved
15.6-inch Display Screen Laptop with 512 GB SSD
HP Pavilion 15 16 GB RAM Laptop
Check Price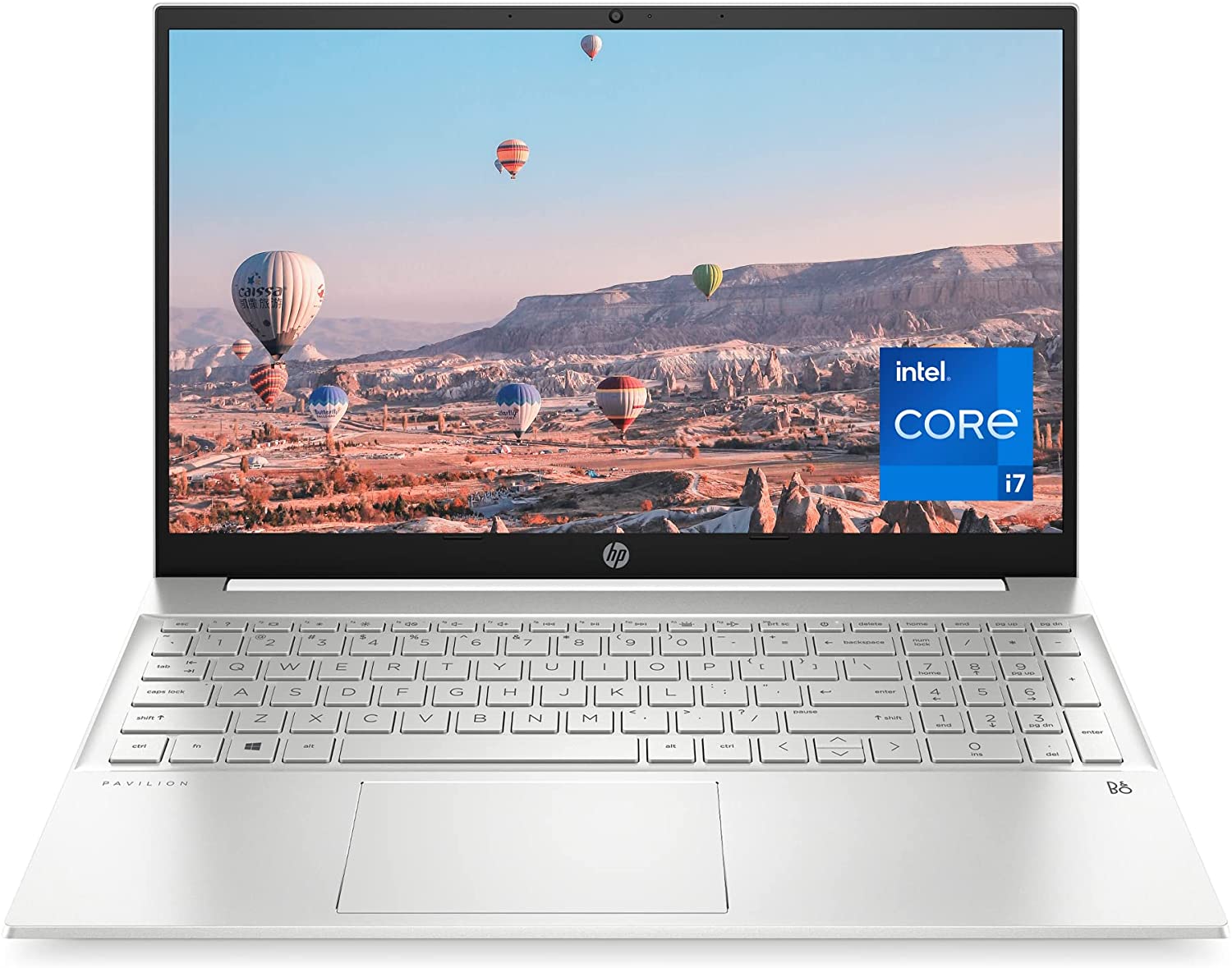 HP Pavilion 15 is made of durable components and does not feel very heavy when you hold it in your hands. While it is a comfortable traveling device, you must carry a charger as its battery life is limited. On a full single charge, the battery lasts for just about 8 hours.
HP offers a 1-year long hardware warranty on the product and is known to be quite responsive when registering customers' grievances. The hard disk offers 512 GB of storage space and contributes greatly towards the device working at a good pace. Dual speakers offer high-quality audio output.
Why You Should Buy This?
An ideal option for bloggers looking for a laptop that is not too difficult to carry around.

It is also recommended for those who wish to have a 15-inch laptop with strong multimedia features.
Pros
Lightweight structure

Good brand support

Efficient performance

Micro-edged display screen
Cons
Average graphics

Moderate battery life
Premium Quality Laptop with 16.2-inch Display Screen
Apple MacBook Pro Stylishly Designed Laptop
Check Price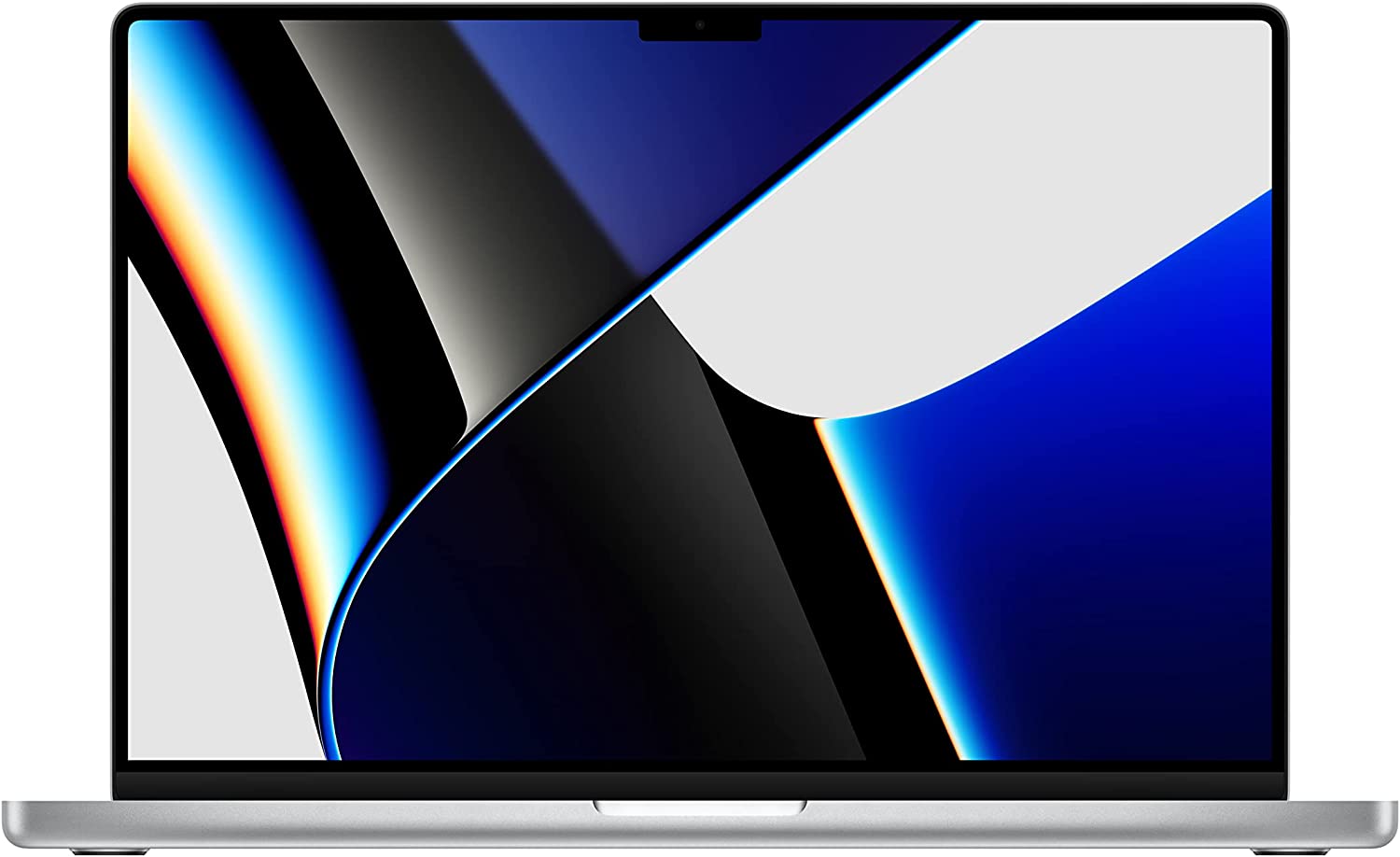 The Apple MacBook Pro features a 16.2-inch display screen that is as vibrant as you would expect a screen to be. The silver metallic design of the device remains as sophisticated as ever. The device is available in two different models, one with a storage space of 512 GB and the other with a 1 TB hard disk.
The M1 Pro chip makes the laptop function at a very high speed. The 1080p webcam is highly useful to those who regularly engage in virtual conferences. When fully charged, the laptop lasts for as long as 21 hours. The device offers many connectivity options, including a headphone jack.
A suitable option for bloggers who wish to invest in a high-end laptop with advanced features.

Also recommended for those who have been looking for a laptop with a vibrant display screen.
Attractive design

Long-lasting battery

Excellent visual output

Good storage support
No USB-A port

Slightly expensive
Convertible Device with Efficient Processor
Lenovo Flex 5 14-inch Convertible Laptop
Check Price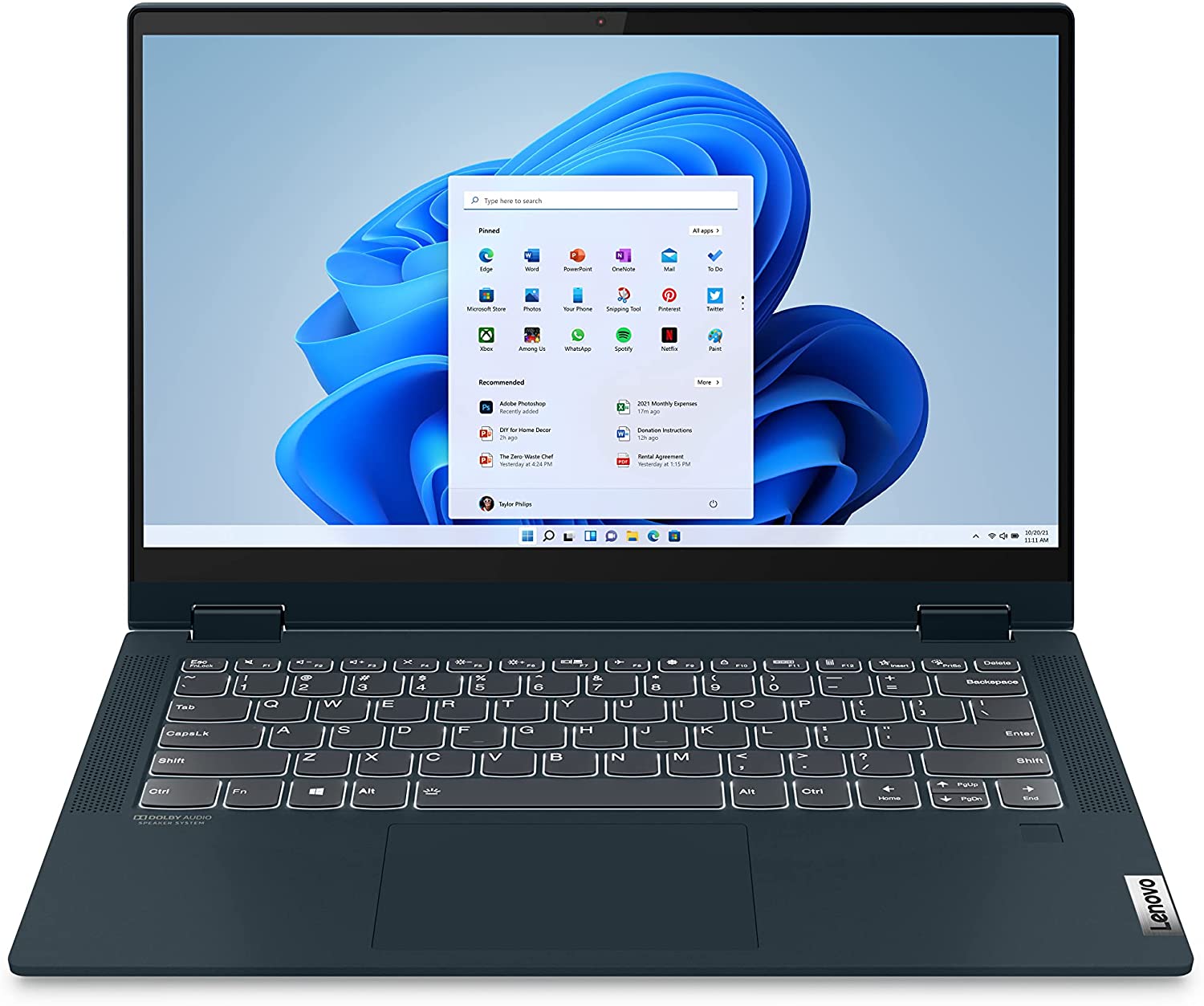 The Lenovo Flex 5 is a convertible that works equally well as a laptop and tablet. It features a 14-inch display screen that offers a resolution of 1920 x 1080 pixels and is ideal for multimedia consumption, blogging, and internet browsing. The physical shutter on the webcam enables you to engage in video calls and virtual conferences without compromising your privacy.
The 16 GB RAM ensures the laptop offers stable operations, and the hard disk offers a storage space of 512 GB. Multiple connectivity options include a headphone jack and a 4-in-1 card reader. The device supports the use of Alexa, so you get a lot of tasks done by giving commands through your voice.
Why You Should Buy This?
Recommended for bloggers who wish to invest in a convertible device that doesn't cost much money.

It is also suitable for those who travel frequently and need a lightweight computing device to give them company.
Pros
Built-in Alexa

Compact structure

High-definition screen

Good connectivity support
Cons
Reflective screen

No fingerprint sensor
Best Lightweight Laptop that Runs on Chrome OS
HP Chromebook with Silver/Grey Finish
Check Price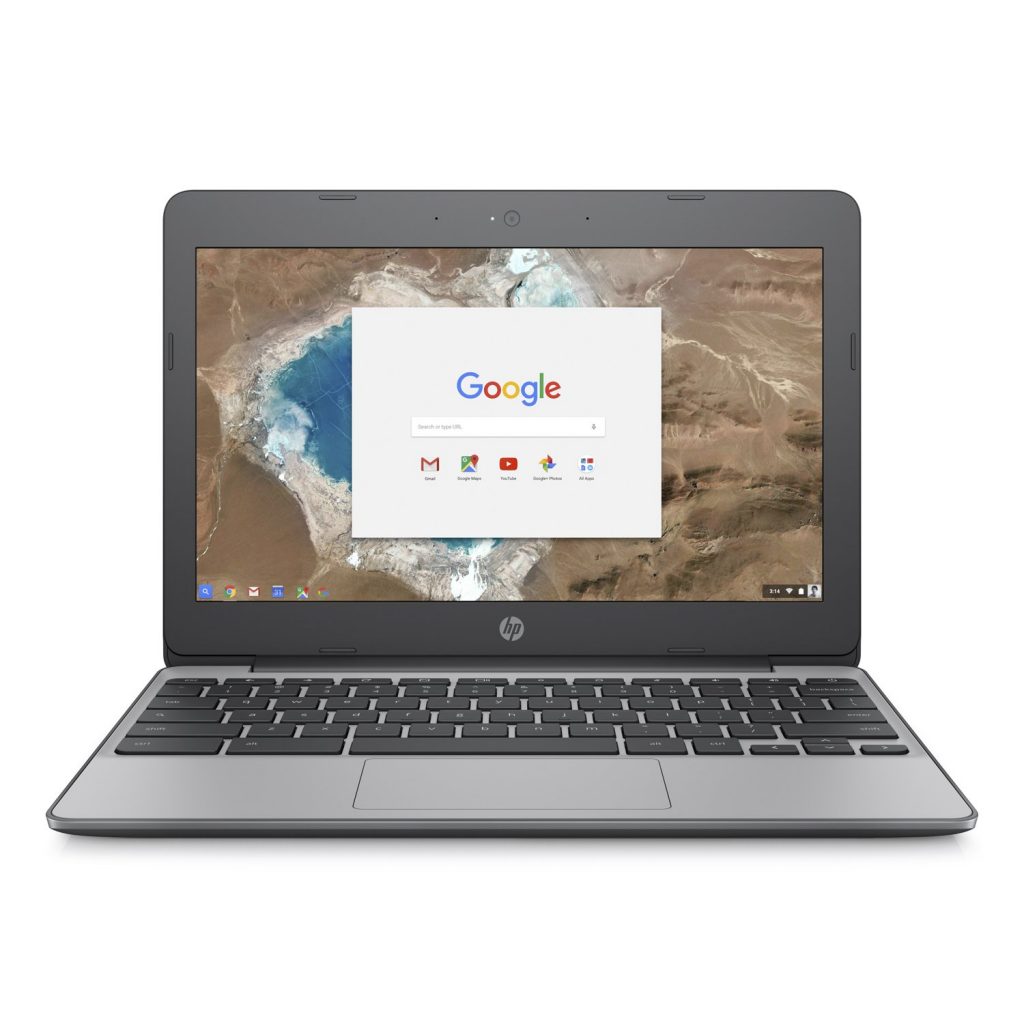 Chromebooks are still debatable because some buyers are not convinced about the product and its total adoption of the internet for everything they need to do. On the other hand, you will hardly be using the hard disk space on your computer and rarely work in an environment without the internet. Most bloggers and writers who love to have some private time will find working in a coffee shop, a park, or a resort. They do have the option of sharing 4G from their phone if they need to or make use of the public Wi-Fi.
HP Chromebooks offer the best packaging for anyone who wants a very affordable laptop for their blogging needs. After all, you can't post content on a blog without an internet connection and you can make use of the offline feature to type things at any location of your choice. For such a requirement, the HP laptop sounds like an ideal choice, and it runs on the latest version of the Chrome OS. There is no need to worry about upgrading to the latest Windows or Office 365 because everything is done on the go by Google.
This may not be the most impressive product in terms of specifications, but it is more than enough for your blogging needs. The HP Chromebook is powered by an Intel Celeron N3060 1.6 GHz dual-core processor coupled with 4 GB of RAM and uses Intel HD Graphics 400. The laptop has just 16 GB of storage space offered by eMMC storage. The display is rather small and compact, measuring at just 11.6-inches with a resolution of 1366 x 768 pixels and the capacity to appropriately display most word documents. You can always choose to view things on a desktop PC if required later, with a full HD display.
What Makes the HP Chromebook an Ideal Blogger's Laptop?
The HP Chromebook features a simple yet productive design so that you can carry it around easily
The gray and silver finish provides it with a very professional look
It can work even when offline and is very affordable
The product has all the necessary ports, including USB C, USB, headphone jack, and HDMI required for easy connectivity
Recommended For:
Bloggers who travel a lot and require a primary or a secondary laptop that is easily affordable
You may also read: Best Laptops for School and Gaming
A Powerful And Smooth Laptop From Apple For Bloggers
Apple MacBook Pro
Check Price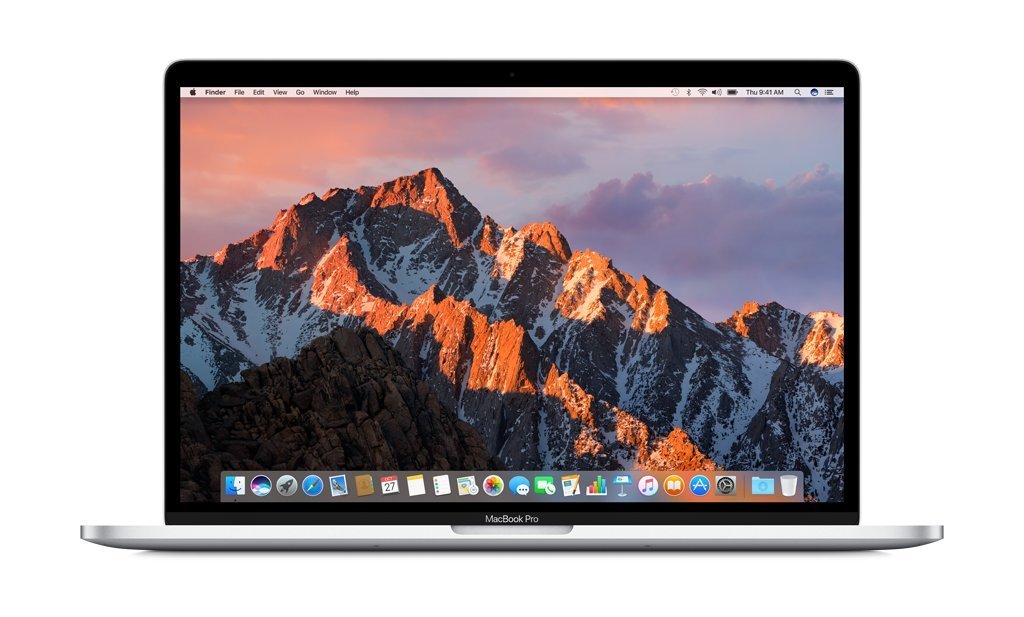 Another great laptop from Apple for bloggers that is packed with high-end features to change the feeling of a laptop. This is to mention that this laptop from Apple is a bit expensive, so not all can go for it. So, if you have no limit on your budget, this Apple laptop can be a game-changing one. Apple has integrated the very powerful Quad-core Intel Core i7 processor at 2.6 GHz with 16GB RAM and 256GB SSD storage. This laptop has a 15.4-inch touch bar display. It runs on Mac OS sierra.
What Makes Apple MacBook Pro the best High-End for Bloggers?
A good option for bloggers who are fascinated by the high-end features of an Apple device
Bloggers often deal with an enormous amount of data, and this laptop offers them enough storage to keep it safe.
With powerful specifications, this device boasts of helping you do a wide variety of tasks
The addition of the Magic keyboard has made typing on this device an even more comfortable experience.
Recommended for
Bloggers who are willing to spend a good amount of money on acquiring a high-end laptop that can allow them to do a bunch of tasks
Best Laptop From Acer With Long Battery Life
Acer Swift 5 Laptop
Check Price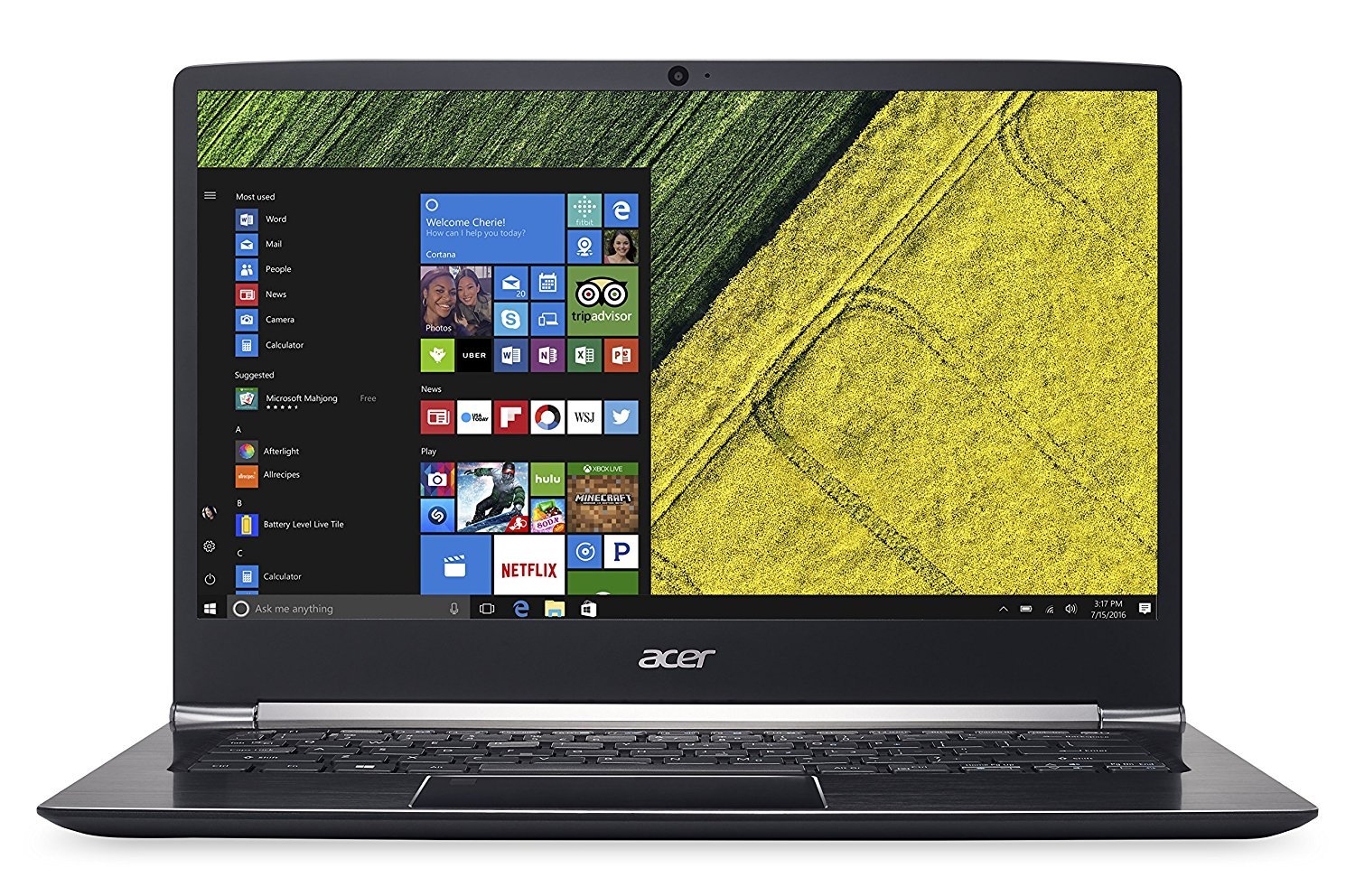 This is one of the best laptops for bloggers to mention on this list. While this laptop is packed with numerous blogging-perfect features, its main attraction is the 13-hour-long battery life which does not require you to carry a charger. Acer has ensured that this Acer Swift 5 14-inch laptop can simultaneously handle all types of tasks. The latest 7th generation Intel Core i7-7500U Processor at 2.7GHz, turbo up to 3.5GHz, 8GB RAM, 256GB SSD, and the 14-inch full HD Widescreen IPS CineCrystal display makes this laptop a must-have if you are looking to acquire a laptop from Acer.
What Makes Acer Swift 5 Laptop a Reliable Laptop?
With a blue-colored metal chassis and keyboard lettering done up in gold, the laptop has got a good visual and aesthetic appeal to it.
It is very light, and bloggers who travel frequently or the ones who do not work from a specific place should have no difficulty carrying it around.
It has a good number of connectivity ports, making it easy for the user to connect with multiple peripherals at once
The high-definition screen makes it an apt device to consume video content on
Recommended for
Bloggers who need a solid laptop that can be slipped into their backpack easily and be a good travel companion
See Also: Top best laptops for programming of 2023
Frequently Asked Questions
Do laptops for bloggers come with a camera?
A camera is usually found in all laptops. If you mean whether a webcam is included in the laptop, it varies with individual models. Some laptops have webcams while others don't. You can check with the seller while buying. Regular cameras are always featured.
Can printing be done with laptops for bloggers?
Yes, you can connect the laptop to a printer and take prints from the laptop. Some laptops have Wi-Fi printing features as well. This can be used provided your printer is also Wi-Fi-enabled. Check the specifications if you are keen on this. Regular printers can be connected to take printouts through USB ports on the laptops.
How important is an antivirus package on a laptop for bloggers?
An antivirus package is essential for every connected device. Firewalls are provided at multiple levels, like a Windows security ring and the internet service provider having a check. However, your laptop will only be safe when you install an antivirus program. It is recommended that you spend a few dollars on this as the free version may not offer complete protection. Do not compromise on security even if you don't store any important data on your laptop.
What is the best way to share my laptop with a friend or a colleague?
If you want your friend to use your laptop and do not want him or her to access your files and documents, create a separate User ID (in a Windows laptop) and ask your friend to give you a unique password. This way, both of you will have your separate IDs. You can't access each other's documents. You can use the fingerprint sensor to do this as well.
Are you able to charge mobile phones from the laptop?
You can charge the mobile phone from the laptop if you have the appropriate cord. You must, however understand that charging may be a bit slow. You can do this in an emergency.
Conclusion
Bloggers are a rapidly growing community. Laptops are important for their regular blogging activity. They may use the laptop for other purposes too. There is a wide choice of laptops available for use by bloggers. The specifications vary, and the prices are equally spread over a wide range. This is the ideal situation since bloggers can use their discretion and decide on the best laptop to buy in 2023.
Happy laptop hunting!