No doubt Nokia Lumia 920 is one of the best smart phones of Nokia's Lumia series. The phone runs on Windows Phone 8 operating system but there are several software and hardware problems on it. Here I will discuss about some of the common problems on Nokia Lumia 920 and steps to fix those issues.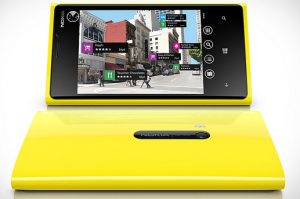 Issue

1:

Nokia

Lumia

920

Battery

Drain
Battery drain issue is not new in smart phones and Nokia Lumia 920 is not an exception of it. Many users have complained that their phone's battery drain very fast even though they do not use too much.
Possible solutions
1. If you are facing this problem on your Nokia Lumia 920, check if there is any background process stuck. A stuck process drains a phone's battery very fast.
2. Disable the apps that you are not using such as Bluetooth, NFC, GPS, Wi-fi, mobile data etc.
3. Reduce the screen brightness.
See also- How to fix wireless charging problem on Nokia Lumia
Issue

2:

Nokia

Lumia

920

Blurry

photos
Nokia Lumia 920 came up with many features, and camera is one of them. However, a lot of users have been complaining for blurry photos. This is one of the most common problems on Nokia Lumia 920.
Possible solutions
1. If you use camera shutter key when taking photos, first half press the camera shutter key and then wait till camera locks focus on the screen.
2. If you click pictures by tapping on the phone screen, then tap on the part of the screen where you want to focus. And then take photos.
Nokia

Lumia

920

Issue

3:

Overheating
Overheatingproblem is a common problem for most of the smart phones that are available on the market. It is also one of the most common problems on Nokia Lumia 920. The phone gets overheated after 20 minutes to one hour of usage according to some reports.
Possible solutions
1. Check all the ongoing tasks in the background of your phone by pressing the back button for long time so that it will close all the ongoing processes.
2. When your Nokia Lumia 920 uses some programs that require searching for permission for using location services, it sometimes causes the phone to be overheated. Try to launch all programs one by one that you have installed and accept the terms and conditions.
Solution 2- How To Fix Lumia 920 Random freezes and Lagging
Solution 3- How to Fix Wireless Charging Problem on Nokia Lumia 
Join our newsletter 🎉
Subscribe to our newsletter and never miss out on what's happening in the tech world. It's that simple.
Latest Tech News

Exclusive Tech Deals