iPhone X, the big, edge-to-edge bezel-less and highly powerful smartphone is finally here. So, it is the time to look for a proper case to offer your highly expensive device the utmost protection. When it comes to the iPhone X cases, numbers of manufacturers are ready. We have listed here the 8 top best iPhone X cases. Read the article thoroughly and pick the one that you like the most.
See Also: Best accessories for Galaxy Note 8
8 Top Best iPhone X Cases
Best Affordable iPhone X Case With KickStand
JETech Super Protective Case Cover with Metal Kickstand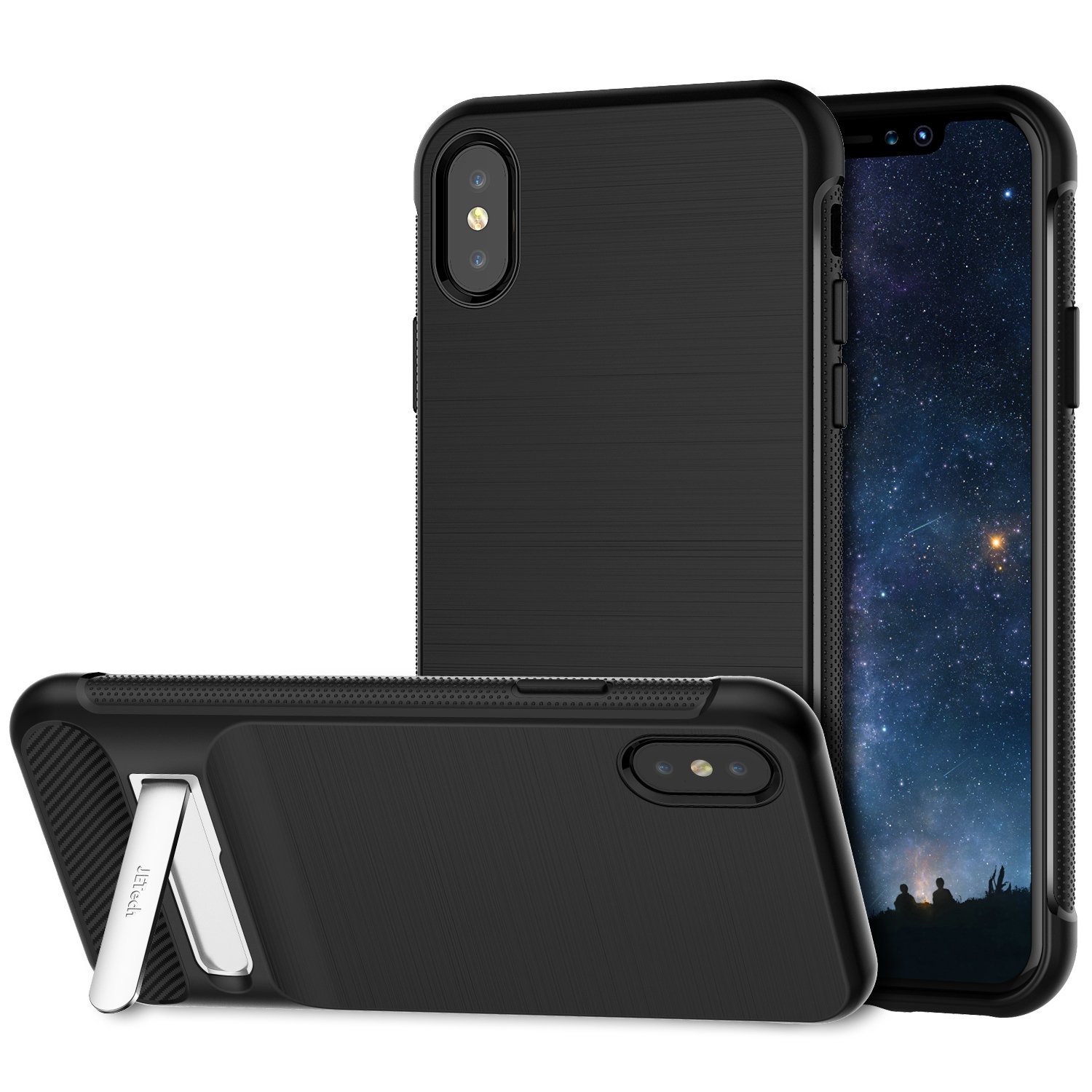 If you are looking for the basic and affordable case for your new iPhone X, this is the perfect case for you. This is a flexible TPU case packed with the Air Cushion technology. Also, it is featured with carbon fiber texture which offers extra grip for easy holding of the phone. It is again integrated with a metal kickstand that allows hands-free viewing of movies, videos etc. With all these, you will be entitled to lifetime guarantee from the JETech company.
One Of The Best Case From Apple
Apple iPhone X Silicone Case
Do you wish to buy an iPhone X case right from Apple? Well, then this iPhone X Silicon case is an excellent choice. This case is available in nine colors, so you will get several options to choose from. This is a back cover having a raised edge at the front to offer protection on the screen as well. This case is made of Silicon and there is an Apple logo at the back of the cover. So, go for buying this piece to have an Apple look completely.
Best Leather Case From Apple
Apple Leather case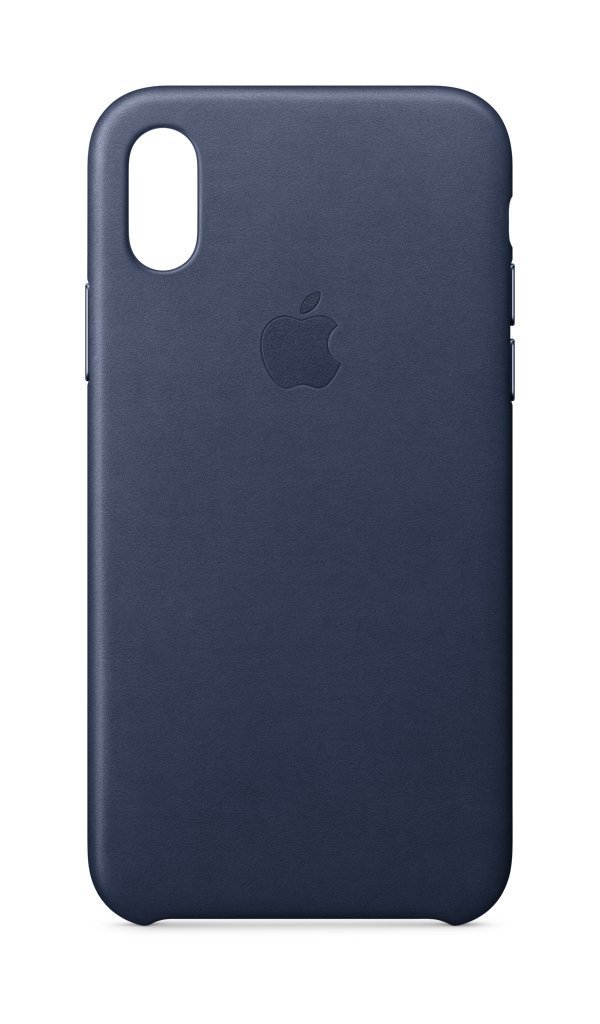 Another vintage and classy looking iPhone X Case from Apple that is made of tanned and European leather. This case is designed to protect your device greatly without adding any extra weight to the phone. There are aluminum buttons to match the leather case while the microfiber interior offers the best protection to your phone. Available in several colors, so just pick the favorite one. You will be really happy by the very soft touch of this leather case which develops a natural patina over time.
Best iPhone X leather Case From Apple
The Leather Folio case from Apple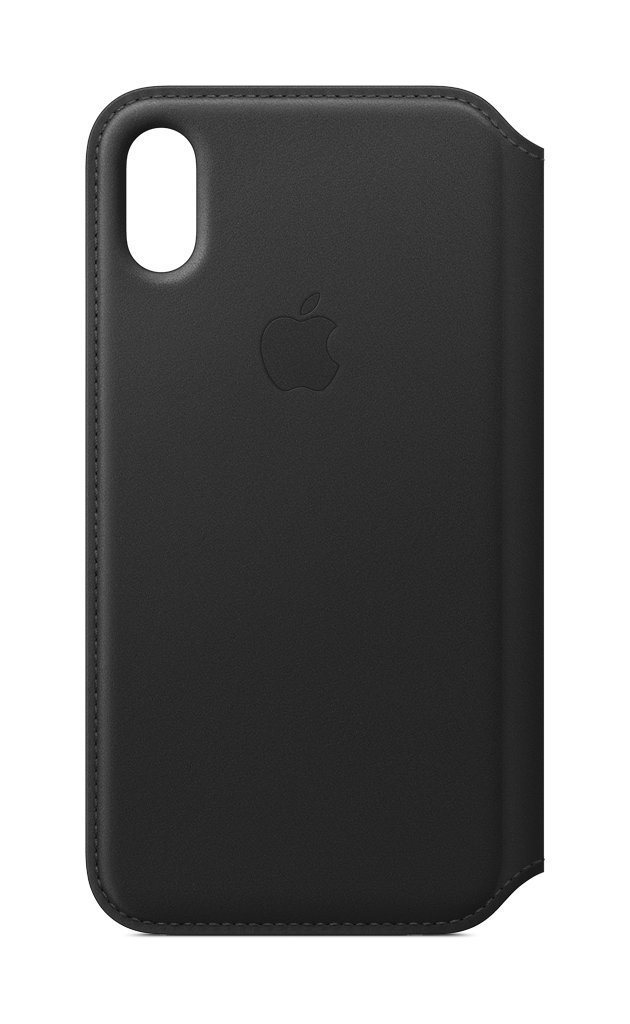 Another great case from Apple. This is a flip leather case which can protect your phone's back and front part. The cover is made of tanned European leather to offer a very soft touch. Also, there is a microfiber lining to ensure your phone will stay in the best condition. Again a holder at the front cover allows you to keep all your small notes and cards perfectly. However, the price is a bit high than the price of other cases.
Best iPhone X Case With Drop Protection Feature
Speck Presidio iPhone X Cases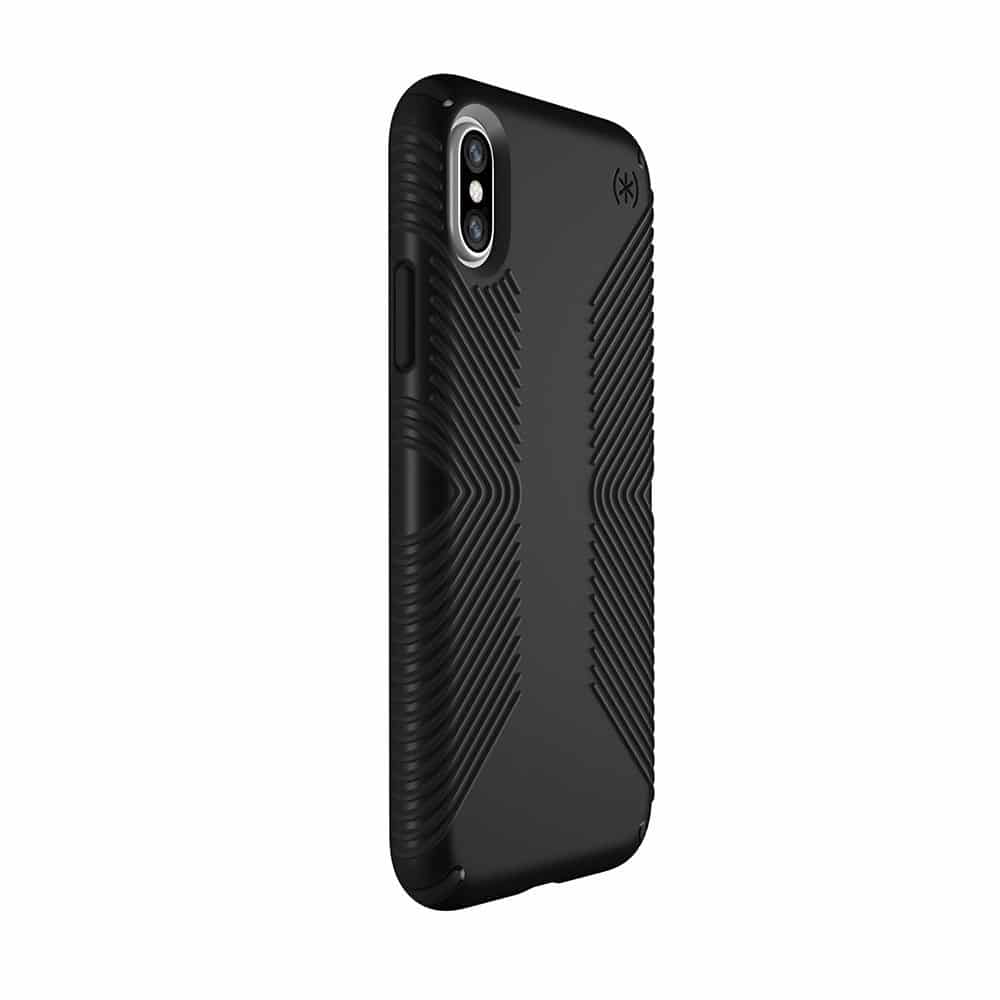 If functionality is your main concern rather than the look then this case will work best for you. It has the best grip so you can be assured to never drop it accidentally. Again this case is designed with two-layer drop protection feature of around 10 feet, so not to worry at all in case you drop it by chance. This is made with a shock absorbing material and has a matte finish to make it highly graspable. It comes with a lifetime warranty.
Best Case For iPhone With Drop Protection Certification
X-Doria Defense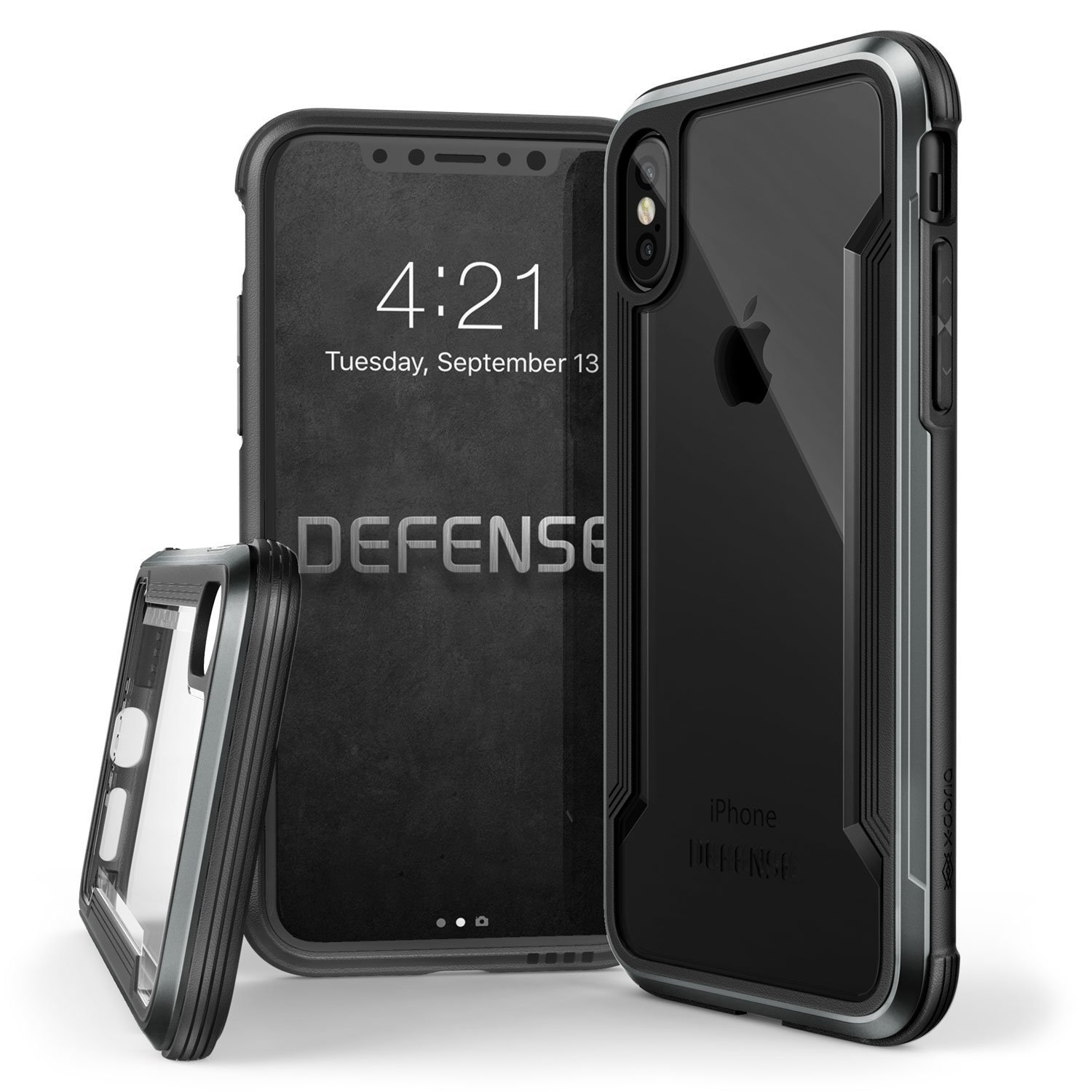 A great case to look for that is certified with the MIL-STD-810G grade to withstand drop up to 10 feet. This is definitely a great case to look for in case you are looking the best iPhone X case for your phone. Designed with a soft rubber and polycarbonate, this X-Doria Defense case is added to the line up to offer the best protection to your newly expensive iPhone. It also supports he wireless charging.
The Fashionable And Rugged Case For iPhone X
Case-Mate Compact Mirror for iPhone X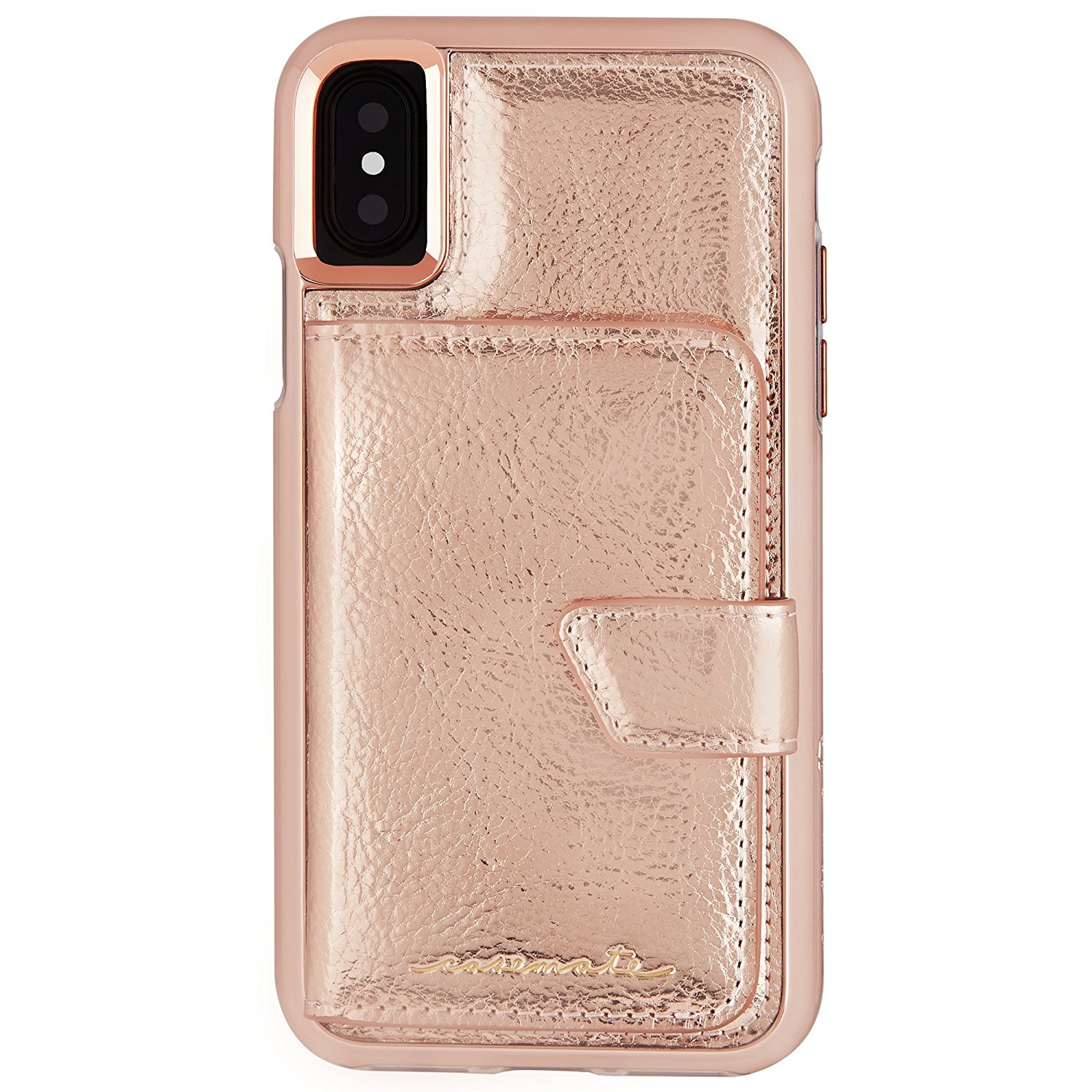 This is a 3-in-1 case for iPhone X which you can use as a case, a compact and a wallet. Designed with polycarbonate and thermoplastic this case is made to withstand a drop of up to 10 feet. The wallet is able to hold credit cards, ATM cards, bill etc. while the compact can help you stay at the fashion all the time. Available in several color options. If you are looking something stylish and rugged, this is the case to go for.
Best transparent iPhone X Case
Spigen Ultra Hybrid S iPhone X Case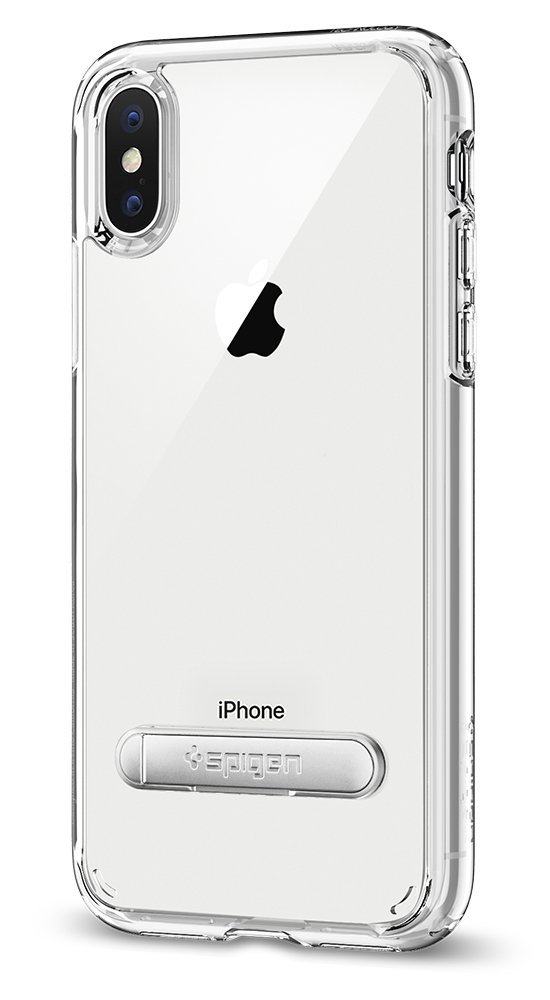 Are you looking for a very simple but protective case for you? If so then this is probably the best option for you. Its a simple polycarbonate hard case having plastic build. It has an integrated air cushion technology to offer the best protection. Several color options are available. The transparent back really looks good while the precious cut-outs offer easy accessibility.
These are the top best iPhone X cases that you can look for your new device. All the cases mentioned here are available in affordable ranges. So, you do not have to spend much. Also, they are available in several color options, and we are sure you will easily find your favorite one.
See Also: Best wireless chargers for iPhone 8 and iPhone 8 Plus