Featured in this article (opens in new tab)
Linux is one of the best free, open-source operating systems. Its popularity has been growing since its creation in 1991 by Linus Torvaldo. Users with skills can even contribute to it. The OS is highly customizable and people find it tremendously easy to mold. However, all laptops will run Linux except a few that may require you to fix compatibility issues or install drivers. Here is a list of the best Linux laptops to buy.
See Also: Top best laptops for home use of 2023
Buying Guide
Windows and macOS are probably the most popular operating systems you will come across in laptops. Linux, an open-source software, is also preferred by many laptop users. Top laptop manufacturers like Dell and HP cater to this demand and sell their Linux laptops. If you wish to buy one of these Linux laptops, consider some of the important specifications and features. On the face of it, Linux laptops are not entirely different from your regular Windows laptops. Many of them come preloaded with the Windows 10 OS. You can still load Linux and work on it. The most important advantage of Linux is that it places no restrictions on the apps you can download and work on. It's a platform-neutral OS.
Processor: You must be able to pick Linux laptops with the Intel Core i5 processor of the latest generation. You may find higher and lower-ranked processors too, like the Intel Core i7 and the Intel Pentium processor. It should remain your choice which processor you want to work with.
Display Size: Just because you are buying a Linux laptop, there should be no compromise on the size. It should be purely for your consideration. The size selection should be based on your level of comfort, whether you would be carrying it around too much or using it in your home or office. You will find Linux laptops in a range of display sizes. The most frequently preferred size is 15.6-inches.
RAM & Storage: You should choose the best Linux laptop with 8GB of RAM and 1TB of onboard storage. These are standard specs and you may find it easy to spot the model from the range on offer.
Touchscreen: This is a useful feature to have. It speeds up your work and reduces the strain on your fingers. Having gotten used to working on large-screen mobile devices, you will also feel comfortable with the touchscreen on the Linux laptop.
Battery: Battery life is important for any laptop. If you will be using a laptop outside of your home or workplace, you will want the battery to last at least 4-5 hours, if not more. Check the specifications before placing the order.
OS: If the machine also comes with Windows OS as a standby, you should take it. If you suddenly need to work on an app that is only compatible with Windows, you shouldn't be left stranded.
Best Linux Laptops
Premium-Quality Laptop with Good Storage Support
Lenovo Linux Mint 15-inch Display Screen Laptop
Check Price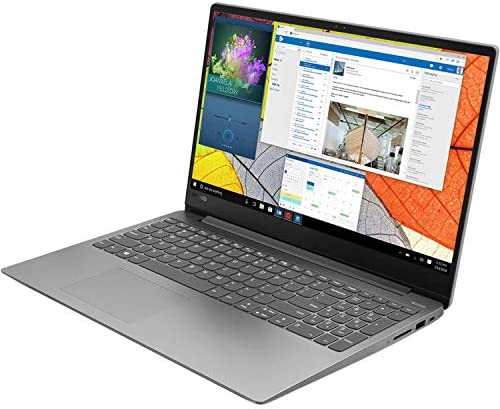 The Lenovo Linux Mint is highly preferred by those who prefer Linux as the operating system that runs their devices. Powered by the Intel i7-1065G7 processor, the laptop works very efficiently and ensures that your productivity remains high throughout the day. The laptop features a 15.6-inch display screen with a resolution of 1366 x 768 pixels. Though it does not offer touch functionality, the screen is bright enough for multimedia consumption.
The hard disk offers a storage space of 1 TB which should be enough for most users. The 720p webcam, along with the sensitive microphone, works very well for those who engage in video calls or virtual conferences regularly. The keyboard features a full number pad and is very comfortable to use. The many connectivity options the laptop provides include a 3.5mm headphone jack and a microSD card reader.
Recommended for those looking for a high-end Linux laptop that offers stable performance.

It is also a good option for individuals planning to invest in a well-packaged laptop that works at a good speed.
Durable structure

Vibrant display screen

High-resolution webcam

Features a headphone jack
Slightly expensive

The screen is not touch-enabled

Well-Built Laptop with a Large Display Screen
HP 17 Premium Linux Business Laptop
Check Price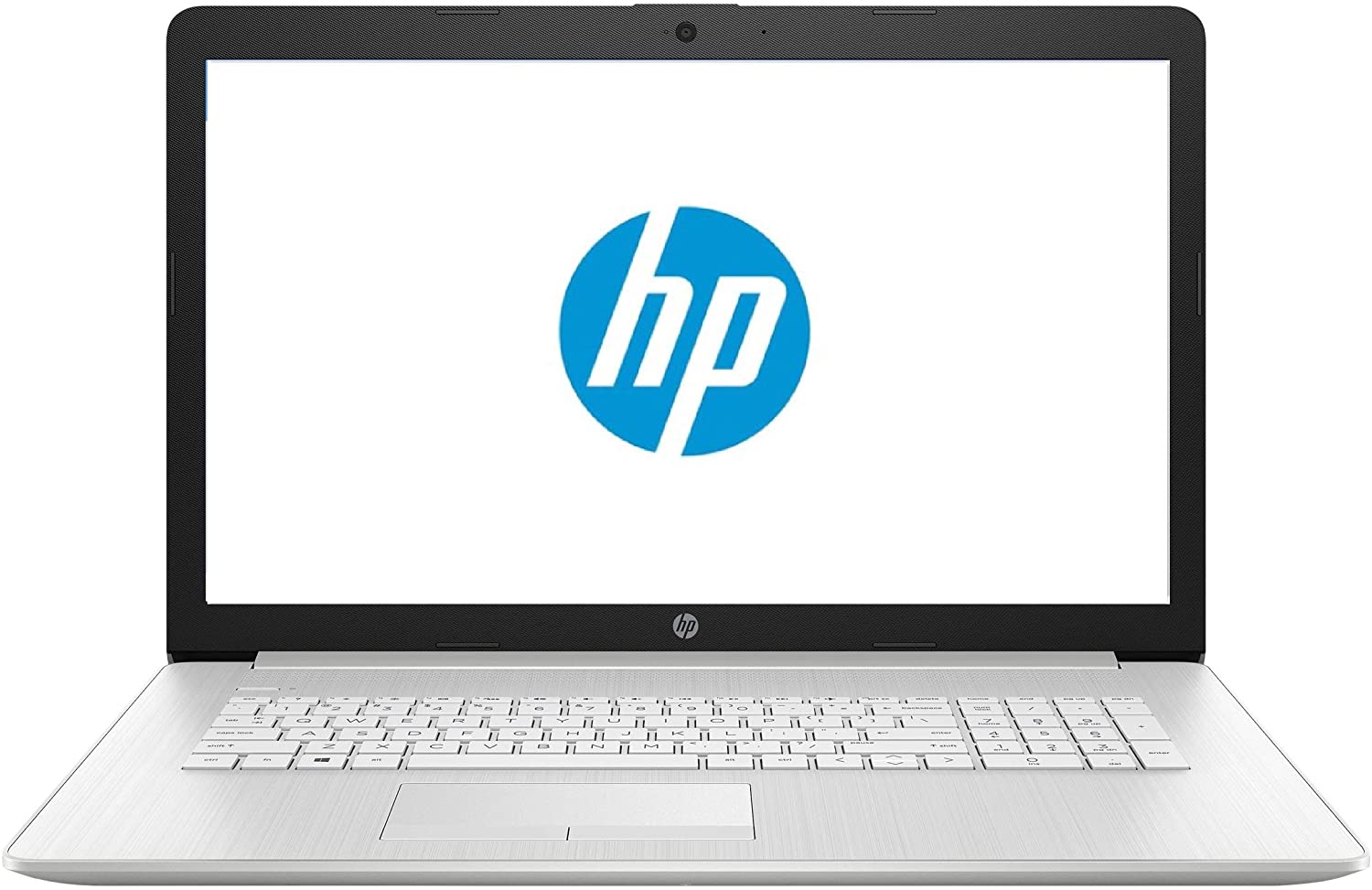 Featuring a 17.3-inch display screen, the HP 17 has been designed for those who prefer using laptops with a large display screen. The screen here is not only big but also produces high-quality visuals. It offers a resolution of 1600 x 900 pixels and can be used for various purposes, including watching movies, browsing the internet, checking emails, and more. The Intel Quad-Core i5-10210U runs at a processing speed of 3.9 GHz and makes the device work efficiently.
The overall weight of the device is 5.84 pounds. It is not a very lightweight laptop and is mostly suitable for putting in one place and using it from there. The 1 TB hard disk offers you enough to store your data, information, and important files in the laptop itself. Since the laptop is Energy Star certified, you can be sure it is not consuming much energy. The keyboard is quite durable but does not come with a backlit feature.
An ideal option for individuals looking for a Linux laptop with a 17-inch display screen.

It is also recommended for those who plan to invest in a premium-quality laptop with high-bandwidth RAM.
High bandwidth RAM

Good storage support

Fast-performing processor

Large high-definition screen
Bulky structure

No backlit feature on the keyboard
Well-Designed Laptop with 4K Display Screen
HP Zbook Studio G5 Sturdy Linux Mint Laptop
Check Price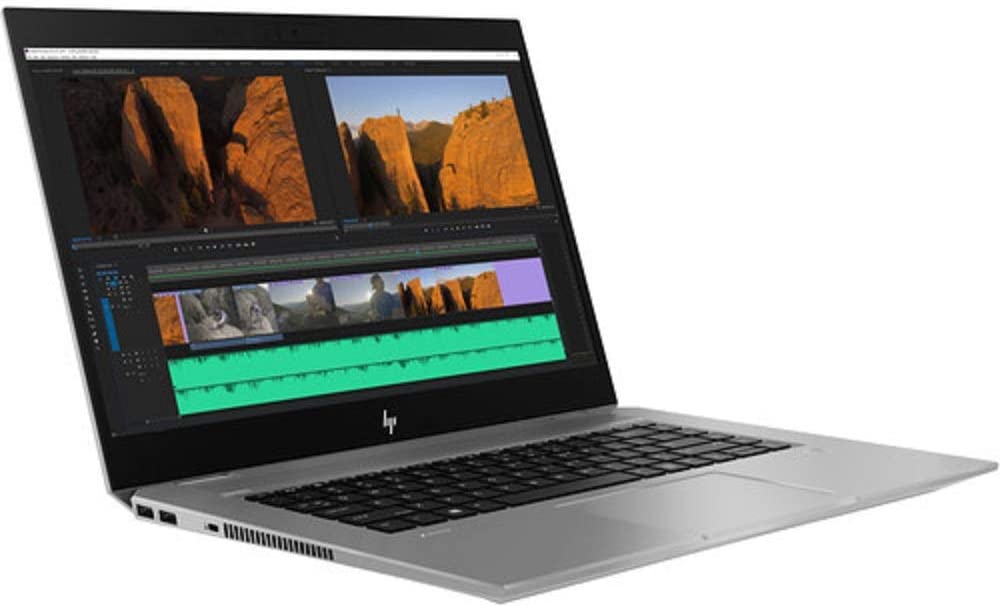 The HP Zbook Studio G5 is powered by the Intel i7-8750H processor that makes the device work efficiently. Along with Thunderbolt 3, it features most of the other connectivity ports you require while using a laptop. The built-in 720p webcam ensures you do not face any inconvenience while engaging in video calls or professional virtual conferences. The hard disk offers 256 GB of storage space.
The laptop's highlight is undoubtedly its 15.6-inch display screen that produces 4K visual output. This is one of those devices that assure you of a great movie-watching experience on a smaller screen. The internal thermal management process of the laptop is good, but the fans tend to get noisy at times. The backlit keyboard is highly durable and offers interesting lighting effects. The 16 GB RAM is not bad but could do with an upgrade.
A suitable option for those looking to invest in a Linux laptop that offers a stylish design and stable performance.

It is also recommended for individuals who want a laptop device with a robust processor.
Attractive design

Backlit keyboard

4K display screen

Good connectivity support
Noisy fans

RAM needs to be upgraded
Budget-Friendly Laptop with Dual-Core Processor
Lenovo IdeaPad 1 14-inch Display Screen Laptop
Check Price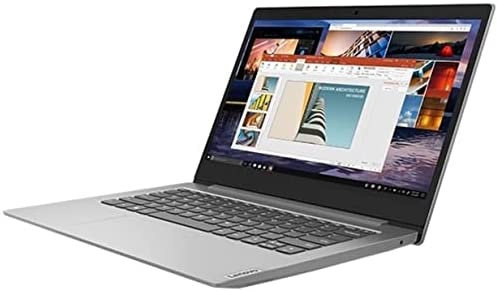 This Lenovo device runs on Linux and comes with a 14-inch display screen with 1920 x 1080 pixels resolution. Apart from watching movies, you can use this compact screen very well for completing your professional work. Though this is a budget laptop, it enables you to perform many important computing tasks. When optimally charged, the battery lasts for 8 hours. At 4.66 pounds, the laptop is not too heavy.
Apart from offering wireless Bluetooth connectivity, the laptop offers an array of connectivity options that will help you connect wired and wireless peripherals easily. The kind of speed the Intel Celeron N4020 processor offers is quite satisfactory. The 4 GB low-bandwidth RAM doesn't allow you to play high-end games, but you can still enjoy playing some basic games on this laptop. The SSD drive offers 128 GB of storage space.
Why You Should Buy This?
A good option for those planning to invest in a compact Linux laptop featuring a 14-inch display screen.

It is also recommended for individuals who travel extensively and need a lightweight laptop to perform basic computing tasks.
Pros
Compact structure

Moderate pricing

Stable processing unit

Good connectivity support
Cons
Low bandwidth RAM

Underwhelming battery life
11.6-inch Display Screen Laptop with Sophisticated Design
Lenovo ThinkPad Yoga Compact-Structured Laptop
Check Price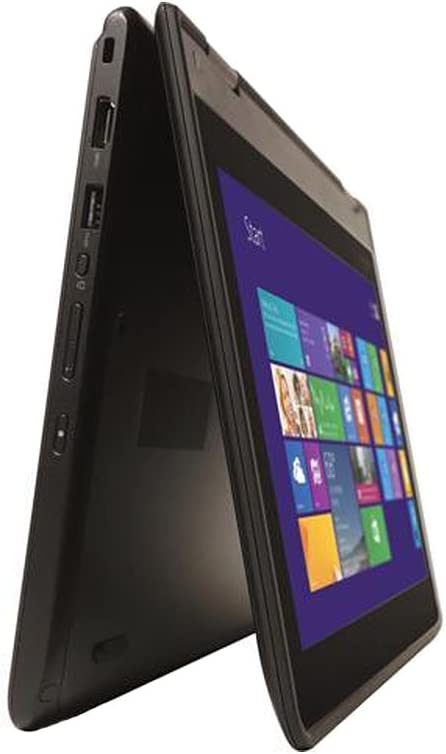 Built as a compact device, the Lenovo ThinkPad Yoga features an 11.6-inch display screen with a resolution of 1366 x 768 pixels and is good enough to catch up on movies or get some work done while on the move. At 3.5 pounds, the device is quite lightweight, and you can slip it into your backpack without difficulty. It is powered by the Intel Celeron N2930 Quad-Core CPU that runs at a processing speed of 2.25 GHz and works quite efficiently.
The black-colored design of the device is simple, stylish, and very attractive. The modern design complements the high-end functionality offered by the device. It has a pre-installed 4 GB RAM, and the SSD drive offers 16 GB of storage space. The built-in webcam is good enough to make video calls. The microphone is quite sensitive and does a good job picking up voice signals. There are multiple connectivity options, including a microSD card reader.
It is an ideal option for those operating on a very limited budget who wish to have a reliable Linux laptop at their disposal.

It is also recommended for individuals who need a secondary device that can offer them good computing support while traveling.
Reliable processor

Sharp display screen

Multiple connectivity options

Compact and lightweight structure
Low bandwidth RAM

Limited storage support
14-inch Display Screen Laptop with Sensitive Fingerprint Reader
Asus VivoBook Flip 14 2-in-1 Convertible Device
Check Price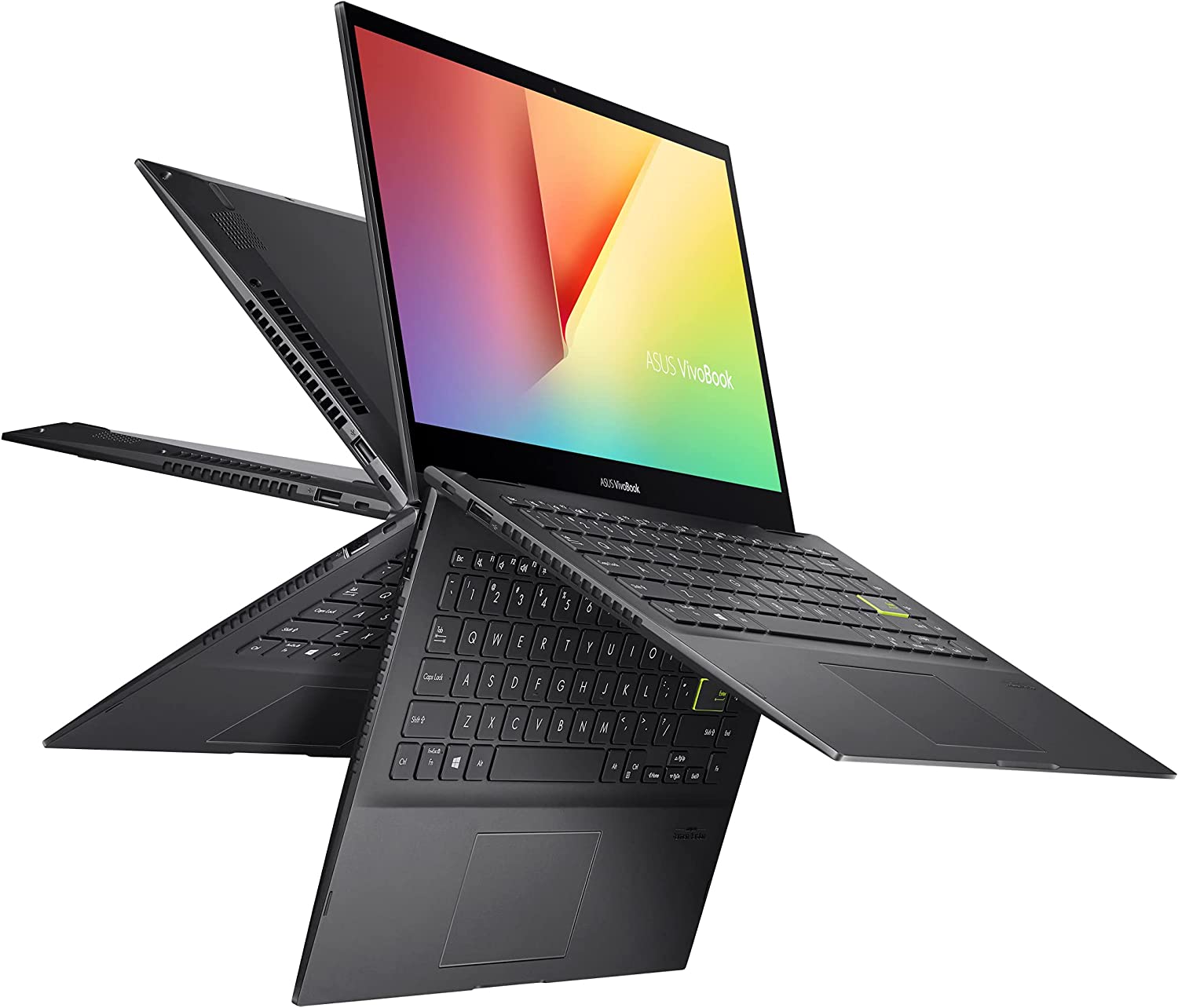 The Asus Vivobook Flip is a Linux laptop featuring a 14-inch display screen with 1920 x 1080 pixels resolution. Though the screen is small, it offers great color reproduction and works well for multimedia consumption. It will greatly appeal to those who prefer smaller, high-definition screens over larger screens. Since this is a convertible device, you can use it as a laptop or a tablet.
The laptop has an SSD drive that offers 128 GB of storage space. It features a well-positioned fingerprint reader that is very sensitive and helps keep the data and information saved on the laptop secure. If you use CDs or DVDs, you might be disappointed with the absence of an optical drive. The good news is that it has several other connectivity ports, including a Thunderbolt 4.
Why You Should Buy This?
A good option for those looking for a portable or compact-structured Linux laptop.

It is also recommended for individuals who wish to invest in a convertible device that can be easily traveled with.
Pros
Portable

Fingerprint reader

Great viewing angles

Works both as a laptop and a tablet
Cons
No optical drive

Storage space should be higher
See also: Best computer for AutoCAD
See Also: Top best laptops for teachers of 2023
Frequently Asked Questions
Can you play games on Linux laptops?
Of course, yes. You can play games on Linux laptops. The only aspect to be checked is if the game is compatible with the Linux platform. Game developers know that there are Linux users out there and make the games compatible.
Do Linux laptops come with features like backlit keyboards and fingerprint sensors?
Linux laptops are no different in any way from regular Windows laptops. Yes, you will surely find all those features like fingerprint sensors and a backlit keyboard within the Linux laptop range. If it's a pureplay Linux laptop, some of the apps you are familiar with on a Windows laptop will be missing.
Can Linux laptops be connected to external devices?
It depends on the connectivity ports and options on the particular Linux laptop you have chosen to buy. The connectivity has nothing to do with a Linux laptop. It's more of a hardware spec and needs to be looked at from that perspective.
Is there clarity on the international warranty for laptops?
There is no standard or fixed warranty clause. This changes with the laptop manufacturer. There are cases where people place orders for laptops online, and they are delivered to them in other countries. If you are outside the US and wish to buy a laptop in the US, check the international warranty clause carefully before ordering.
How important is the screen refresh rate on laptops?
The screen refresh rate is not a critical specification. It has gained popularity after some mobile phone brands started touting higher refresh rates as the USP of their smartphones. Most laptops are supplied with a 60Hz refresh rate. The refresh rate is only relevant when you are playing high-end games. If you invest in a gaming laptop, you may get a display with a higher refresh rate.
Conclusion
There is generally a misconception that a Linux laptop is somehow inferior to the other regular Windows and macOS run devices. That is not true. Linux is an open-source platform and is largely used by the developer community when trying to work on new applications. Regarding specifications and features, Linux laptops need not be considered inferior to any other laptop. Just go ahead and order one now.