Are you trying to find the best laptops for teachers and you are not sure where to start because of the large number of laptops available in the market? You may want to consider our list of the best laptops for teachers of 2023 that will help you narrow down your choices. Depending on your requirements, you may find more than one laptop on the list to be useful for you. Since teachers may have diverse needs, we have chosen laptops keeping diversity in mind.
While reliability is unquestionable for all of these laptops, other factors like storage space, price, design, portability, and performance should be kept in mind. Lightweight laptops may sound useful since teachers may have to carry their laptops around from one place to another. On the other hand, some teachers may prefer a laptop that has adequate connectivity options, which include USB ports and HDMI ports so that they can easily hook the laptop up with the rest of the school equipment. Our research for the laptops comes with all of these things that were considered.
Laptops have become an essential accompaniment for teachers, just like books. It goes without saying that if you are a teacher, you can not do away with one. While reliability is always at the forefront of choosing a laptop, you must consider several other factors. Undoubtedly, as a teacher, your laptop choice determines how smoothly your teaching progresses. This, in turn, helps you to make or break your name in this field. Depending on how you use the laptop to assist you with the teaching task, you can choose the specifications or a particular manufacturer accordingly.
The list of systems given below keeps these parameters in mind and several other features such as design, performance, and speed to help you make a properly informed decision before buying and avoid having problems later.
See also: Top best laptops for engineering students to buy in 2023
Buying Guide
More than ever, teachers now require gadgets that support online education. Laptops have been used by teachers all the time, and they have become unavoidable these days. Teachers certainly have some special requirements while using their laptops, and they have to choose the best laptop to suit these requirements. Some of the basic specifications and features teachers look for in laptops are important. There are a few other factors they need while picking the right laptop for their use.
We are here to help you out pick the best possible one. Let's see the things to consider when choosing a laptop:
Basic Specs of laptops for teachers
Display: If teachers wish to use the laptop for making presentations directly to a small group, a large display could help. The 15.6-inch laptops may do the job. If this requirement is not there, smaller displays like 13.3-inches will do. Choices are available, and provided the other specs match, the laptop can be selected from the range.
Processor & RAM: Depending on how many classes the teacher handles, he or she would want the laptop to be quick on its feet. The combination of the processor and the RAM in the laptop has to be good enough to finish the assignments and move on to the next. Look for the specifications of the laptops and be sure that the machine is capable of operating swiftly. Storage is essential too.
Battery: Battery life may not be very critical for laptops used by teachers since they will be using them mostly from school/college or their homes. But reasonable battery life is a must-have on laptops irrespective of who uses them.
Software: Just check what kind of software is preloaded on the laptops. Apart from the basic operating system, which would be Windows 10 in most cases, there are other useful programs. If special education-related software is included, it saves you the trouble of downloading later. However, one must ensure that there is no bloatware.
Service & Warranty: A busy teacher would want the laptop to be up and working all the time. If any issues arise, you want them resolved quickly. Check when ordering your laptop that there is proper service support and the machine comes with a reasonable warranty.
You may also read: Top best laptops for home use
Best Laptops for Teachers
Budget Laptop with Exceedingly Long Battery Life
Lenovo Chromebook C330 Convertible Laptop
Check Price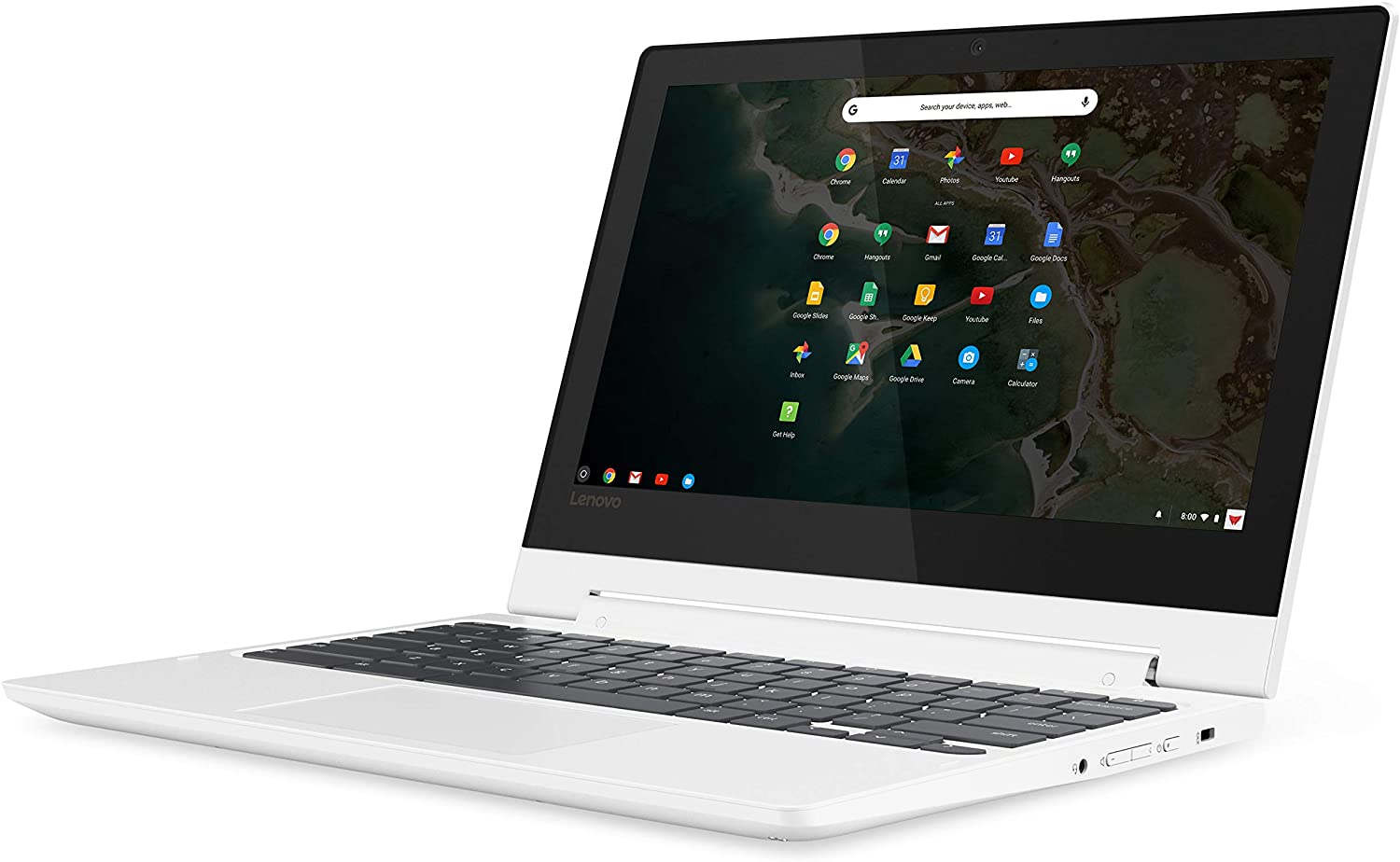 In today's digital age, most teachers need to have both a laptop and a tablet. If you have been looking for a good quality convertible laptop that can last through multiple classes you will be conducting throughout the day, this is a very good device. On a full, single charge, it offers 10+ hours of battery life and uninterrupted functioning.
On the flip side, the display screen is a little dull. However, you wouldn't face many difficulties while monitoring basic tasks on the screen. The keyboard is extremely comfortable to use, and despite being a moderately priced device, it comes with an HDMI port. You will find most of the ports on the left side of the device. The panel smoothly turns 36 degrees.
It functions equally well as a laptop and a tablet and should help in making your teaching activities easier and more convenient.

Long battery life ensures you wouldn't have to suffer from the stress of charging it between classes.
Long battery life

Sturdy and comfortable keyboard

Multiple connectivity options

Rotates 360 degrees with effortless ease
Low-resolution screen

It gets slow at times
Moderately Priced Laptop That Offers Great Value for Money
HP 15-dy1036nr Budget Laptop
Check Price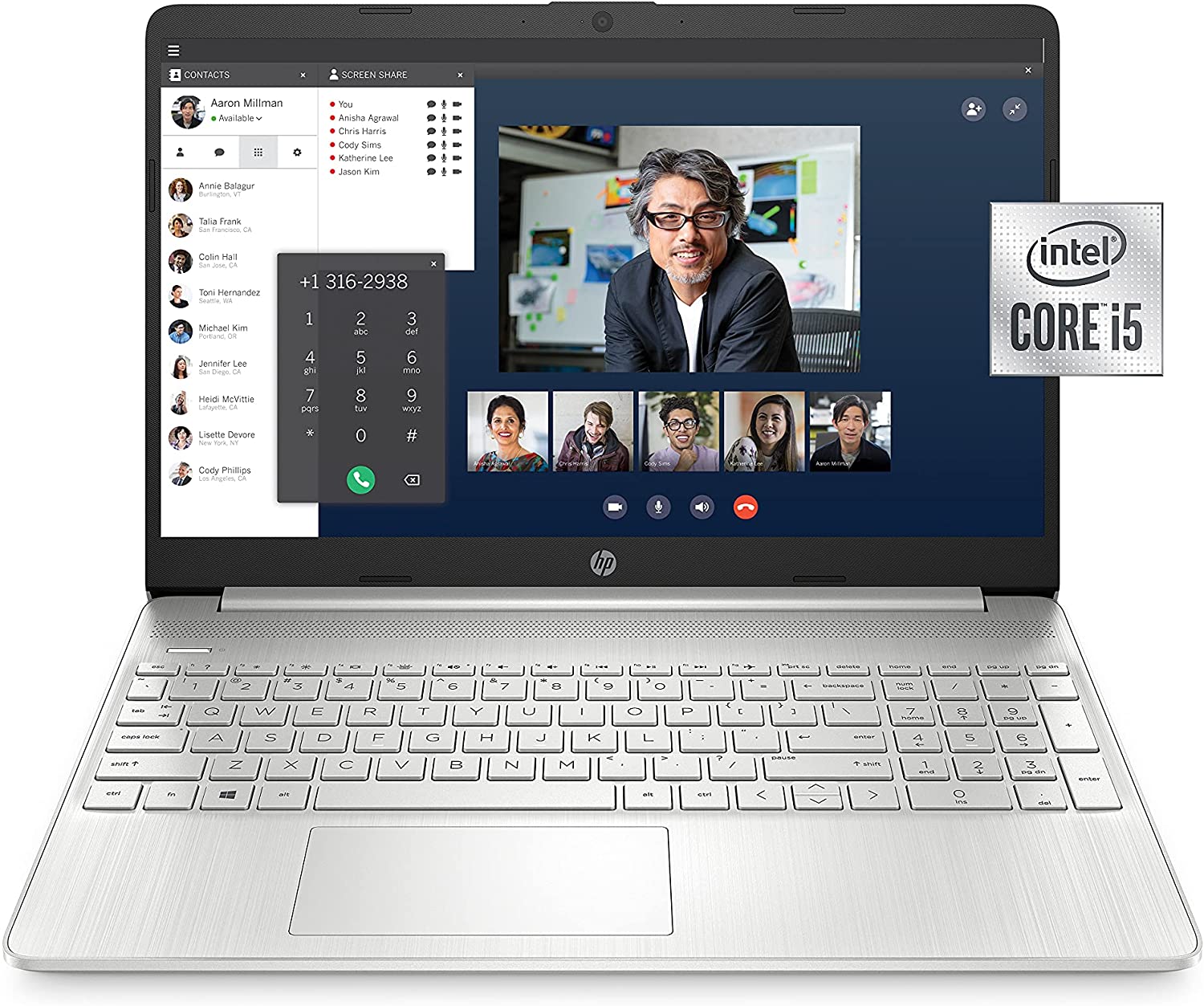 This laptop offers a winning combination of a sleek design and highly efficient performance. The device doesn't cost you a lot of money and yet, comes with many features. At 3.5 pounds, this laptop is quite light and can be easily carried around by a teacher while going from one class to another.
One doesn't expect many connectivity options on a budget laptop, but this one comes with a USB 3.1 Type-C port, HDMI port, dual USB 3.1 Gen 1 port, and an audio jack. The display screen boasts 1920 x 1080 resolution and produces sharp images. Armed with IPS technology, the display screen also offers great viewing angles.
Those looking for a budget laptop with a high-quality display screen and solid performance should invest in it.

If you are a teacher who travels extensively to different universities, you should benefit hugely from its lightweight structure.
It offers many good features

Moderately priced

Durable components

Lightweight and portable
The keyboard does not have a backlit feature

No fingerprint reader
High-Performing Laptop Featuring Amazon Alexa
Acer Aspire 5 A515-46 Durable Build Laptop
Check Price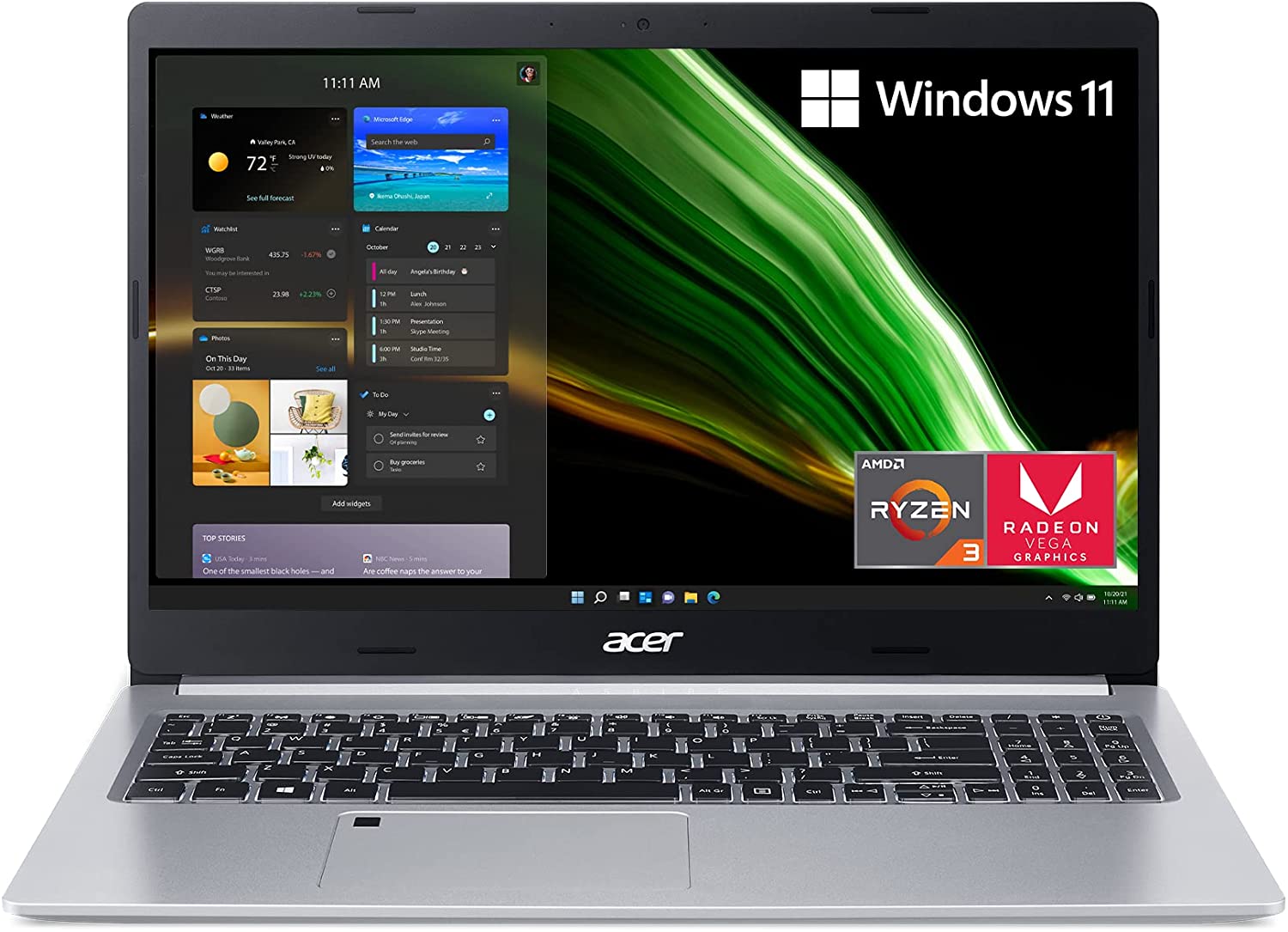 The 15.6-inch display screen of this laptop features a 16:9 aspect ratio and reproduces images very well. The keyboard, which is sturdy and equipped with a backlight function, is one of those elements that attract teachers to this device. The laptop also comes with several unique features and technology, including enhanced digital signal processing that helps augment speech accuracy and obstruct background noise.
The slim design of this laptop will work very well for those who prefer carrying portable and lightweight devices.
If you are on a budget and want a laptop that gives you a lot to play around with, this would prove to be a good investment.
Robust processor
Sharp display screen
It runs on Windows 11
Advanced technological features
Battery life could have been higher
Average thermal management
A Budget Laptop That Is Good for Basic Computing Tasks
ASUS VivoBook 15 Thin and Light Laptop
Check Price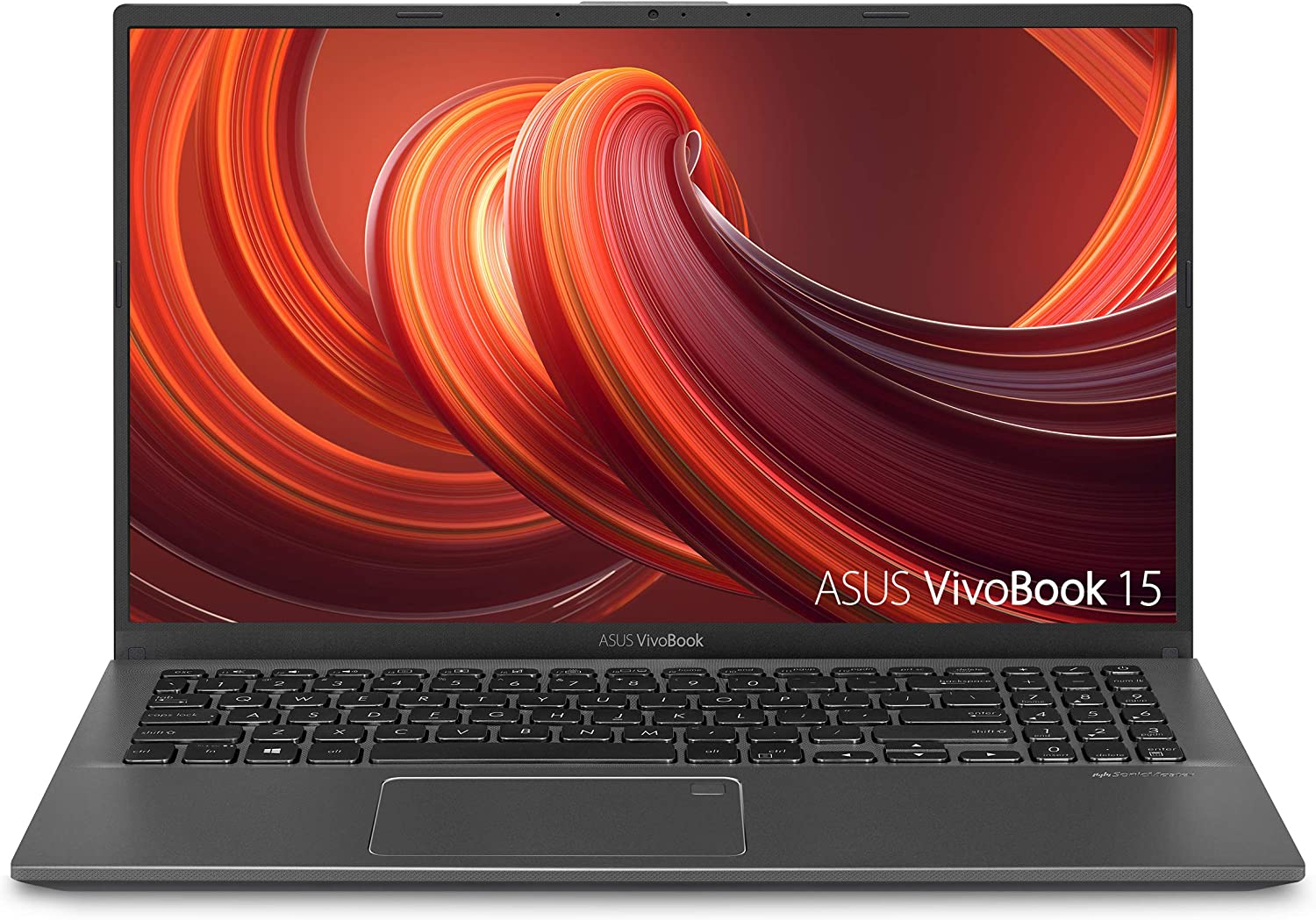 Teachers who have been looking for a 15.6-inch screen laptop and one that offers good connectivity support should be quite satisfied with this device by Asus. Featuring 128 GB of SSD storage and 8 GB RAM, it is also an ideal laptop for those who expect a large amount of storage space on their device.
Though it is a budget laptop with a plastic build, its overall design would make you believe it is a high-end laptop. The laptop has a sensitive fingerprint reader which is an effective security feature. Along with regular USB 2.0 Type-A ports, you will also come across a status indicator light on the left side of the device.
Why You Should Buy This?
Ideal for those planning to invest in a 15.6-inch screen laptop that offers great storage space.

It is also suitable for users who like playing high-end games on their laptops occasionally.
Pros
Moderate weight

15.6-inch display screen

Highly comfortable keyboard

Sufficient connectivity options
Cons
Average audio quality

Below-par battery life
One Of The Best Apple Devices In The Recent Times
Apple MacBook Pro 13-inch Laptop
Check Price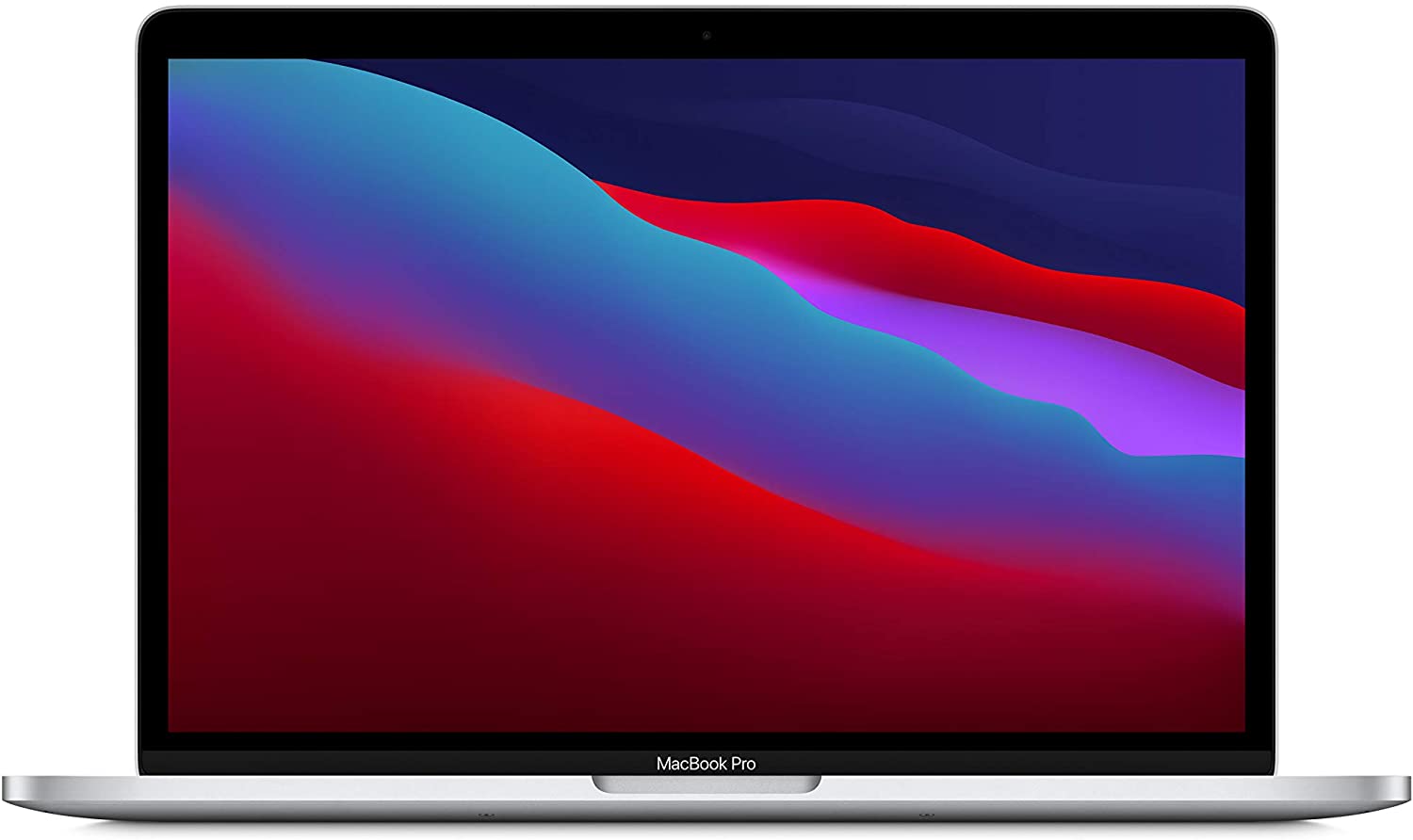 While designing the model of the Macbook Pro, Apple made a conscious decision to bring noticeable improvements or upgrades to the device. The 512GB SSD offers teaching professionals enough space to store a vast amount of study material. The crystal-clear display screen, which offers great clarity, also makes the process of passing information to students easier.
It is the kind of premium laptop teachers would like to have for teaching in a classroom and working on their professional assignments at home.
Its high-speed performance makes it one of the top choices for individuals working in a professional space.
Great build quality
Available in two color options
Multi-utility features
Improved specifications and features
High pricing
Screen size might not work for everyone
Premium Quality Laptop on a Budget
Lenovo IdeaPad 3 Robust Laptop
Check Price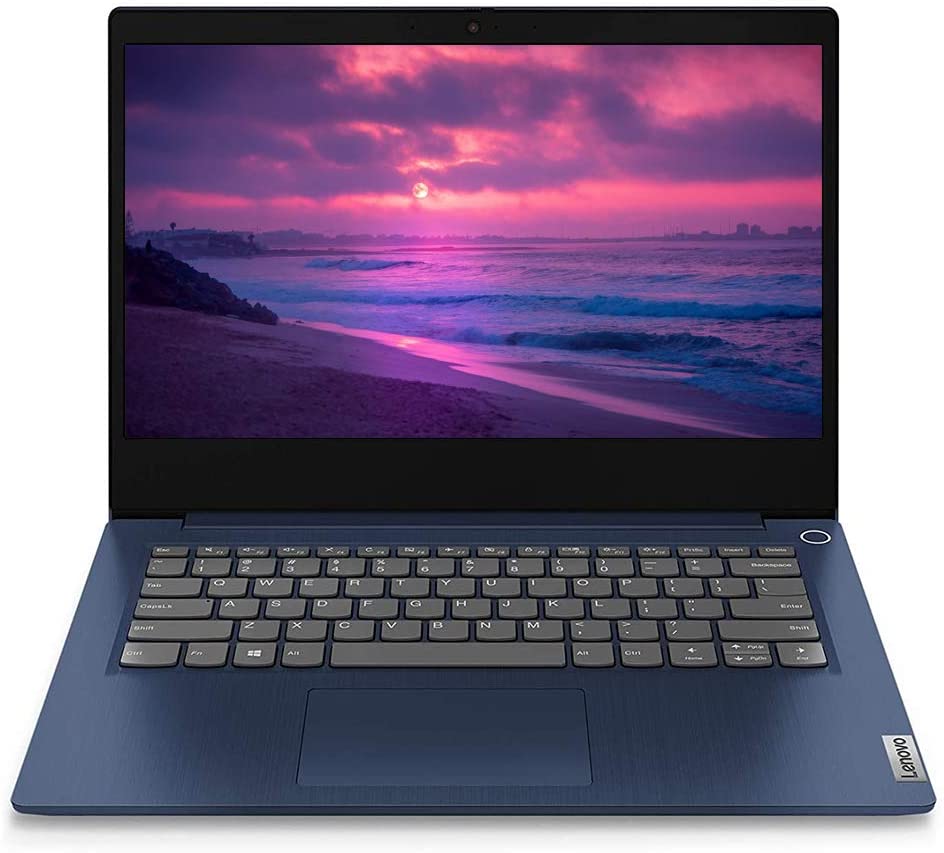 The 14-inch display screen that offers a resolution of 1920x1080 pixels makes it a good device for teachers who work in an art college or teach multimedia students. It might not offer a full HD screen, but the display quality is good enough for web browsing, playing movies, and showing graphic-heavy data.
If you believe in investing in devices that last for several years, you should be satisfied with their premium build quality. The keyboard is quite comfortable but doesn't feature a number pad. With this device, the company focused on integrating safety features. Perhaps, that's why you can see a privacy shield above the webcam.
Why You Should Buy This?
If you have been looking for a versatile laptop that can be used in a professional and personal setup, then go for it.

Recommended for those who see buying a laptop as a long-term investment.
Pros
Durable build quality

Budget-friendly

Webcam with Privacy Shield

Large

number of connectivity ports
Cons
The keyboard

does not feature backlighting or a number pad

Average quality components
A Well-Rounded Laptop for Teachers Who Type Extensively
Microsoft Surface Laptop 3 With Touch-Enabled Screen
Check Price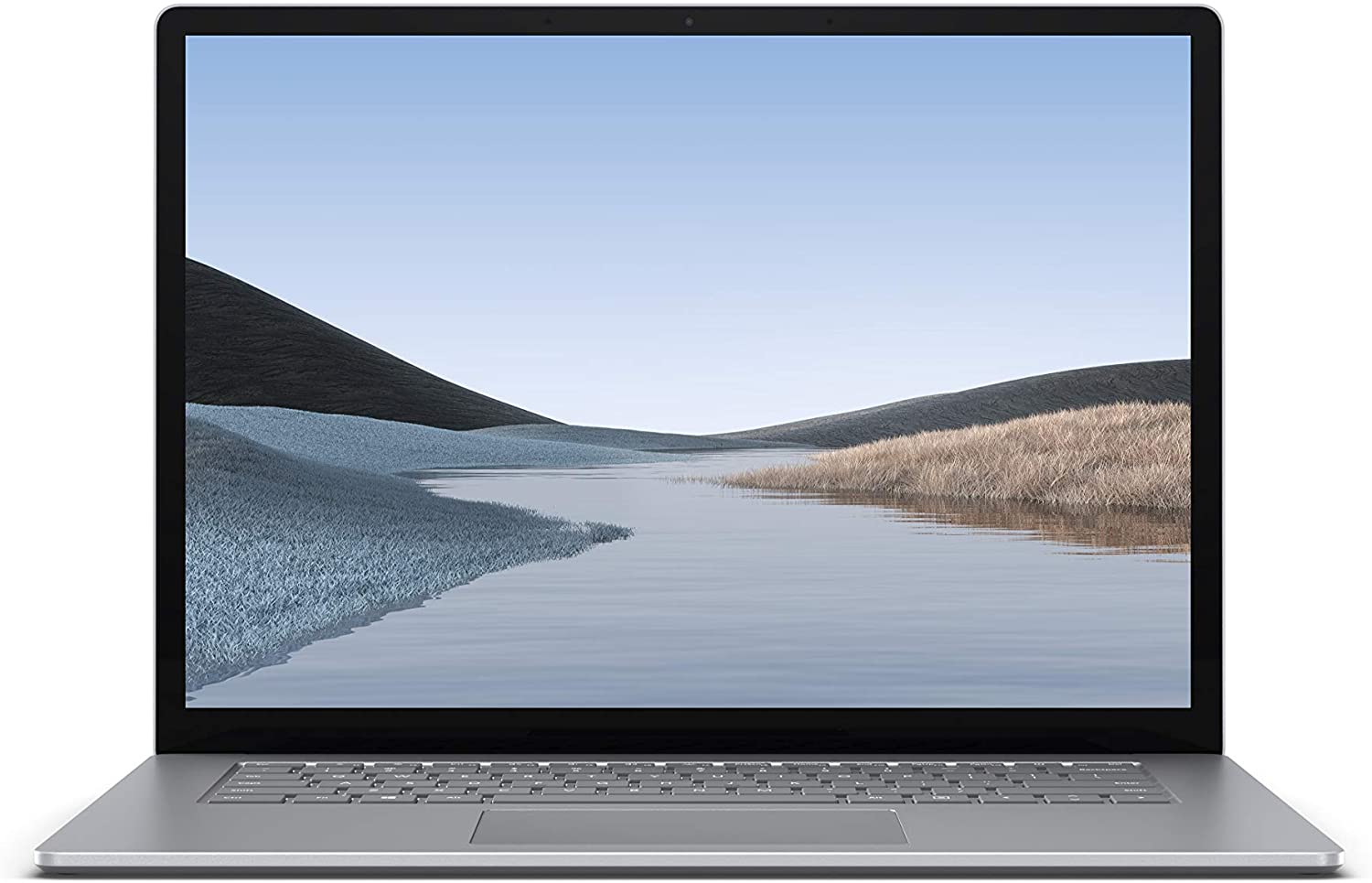 Featuring a high-quality keyboard and a super-sensitive touchpad, this Microsoft laptop is an excellent investment for teachers who extensively type out notes and other material on their laptops. It also comes with a touch-enabled screen that offers a good amount of brightness. Its sturdy build ensures that you will not have to worry about it suffering from any wear and tear for years.
This is a very good laptop for those who perform various tasks on their device throughout the day. The laptop has dimensions of 308 mm x 223 mm x 14.51 mm, and the display screen is 13.5-inches wide. At 2.89lbs, it is quite a lightweight machine that you can conveniently carry around in a bag. The battery life is a little underwhelming, and the number of connectivity ports could have been more.
Why You Should Buy This?
Highly recommended for teachers who need a very good quality keyboard to type out things on.

Its versatility and ability to perform different tasks effortlessly make it a very desirable device among different sections of users.
Pros
Touchscreen function

Highly durable

Lightweight

Excellent quality keyboard and trackpad
Cons
Limited connectivity ports

Mediocre battery life
A Well-Functioning Laptop That Caters to Apple Fans
Apple MacBook Pro 13-Inch Screen Laptop
Check Price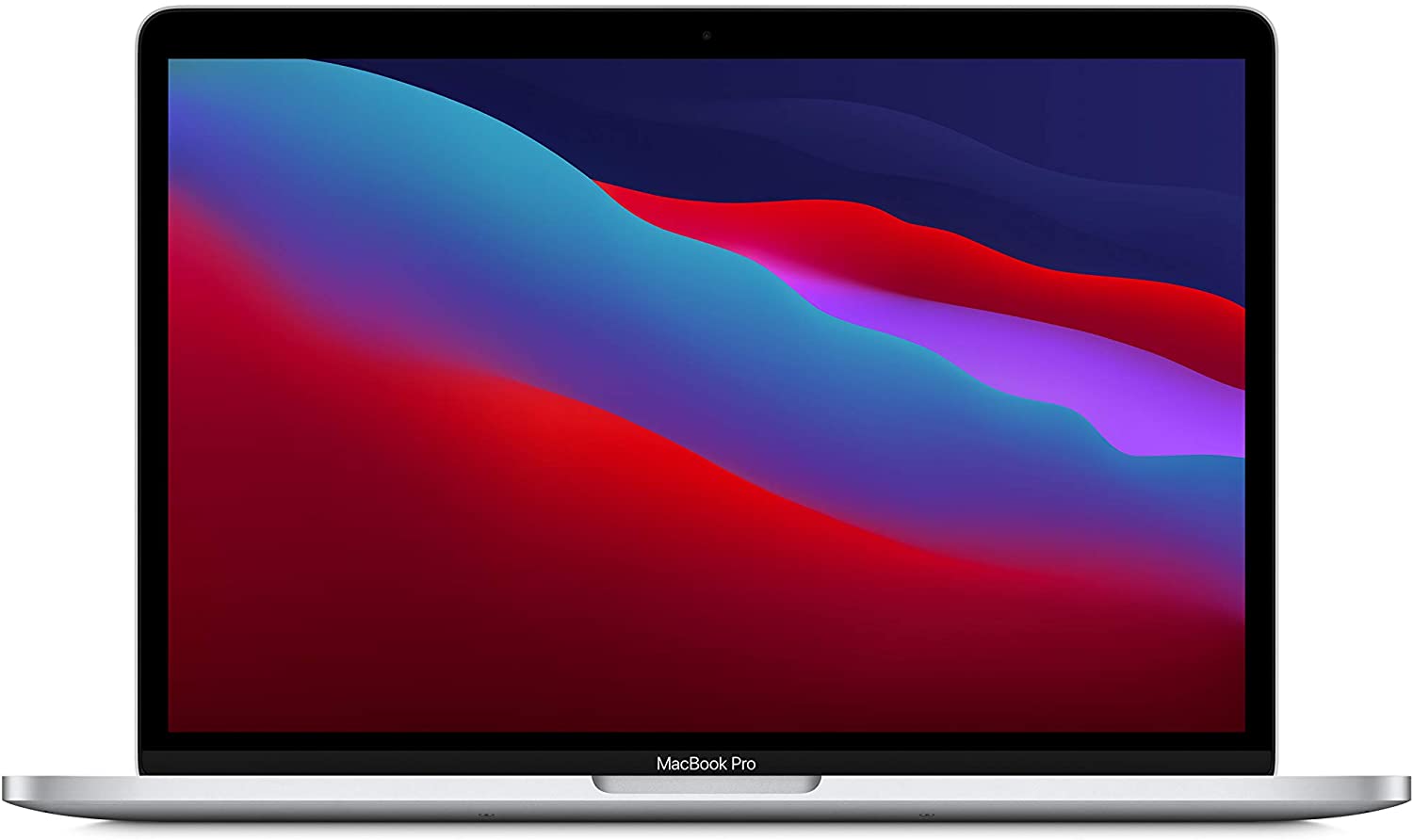 One of the best laptops that Apple has come up with recently, this released MacBook Pro is a device that even non-Apple users will warm up to in no time. Its massive battery life is one reason why many teachers consider it a good investment. Its USP, of course, is the M1 chip that it runs on. The laptop can run any iOS app that you can think of.
Compared to earlier models, this one does not boast too many major upgrades, but the number of features you get is good enough. It is, however, much faster than the last released model. One of the very few drawbacks of this device is that it doesn't feature a fan. Therefore, you must be careful when using it for several hours at a stretch. As has been the case with the previous models, the number of connectivity ports is limited.
Why You Should Buy This?
If an Apple laptop is what you want, this MacBook Pro would be a very good device to invest in.

It offers a super-strong battery life that will help you avoid the stress of repeatedly putting it on charge mode.
Pros
Super-fast processor

Excellent battery life

High-definition webcam

Compatible with all iOS apps
Cons
Fan-less design

Slightly expensive
Compact Laptop Ideal for High School and College Teachers
Acer Chromebook Spin 311 2-in-1 Laptop
Check Price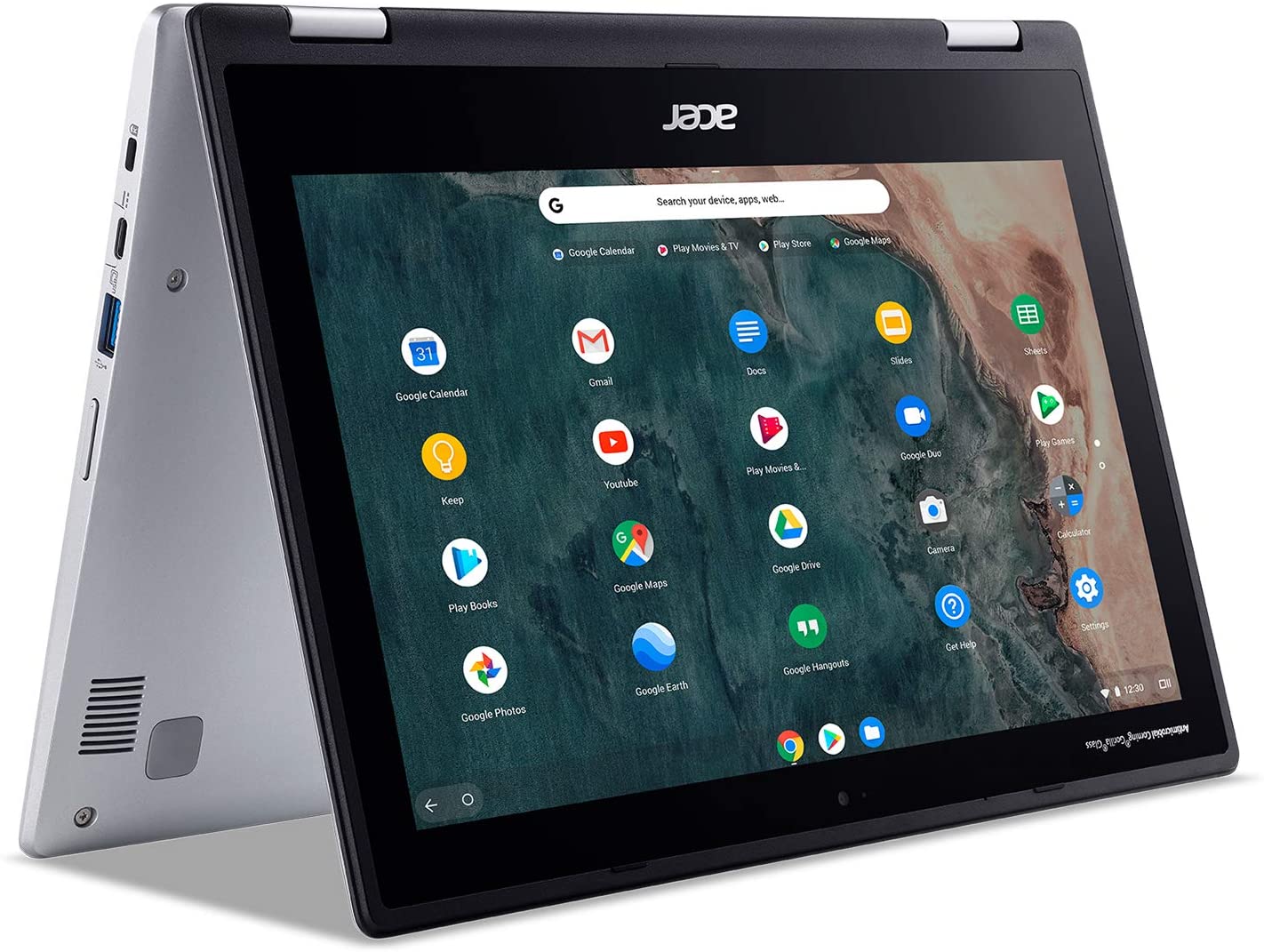 Built with a silver-colored plastic chassis, this 2-in-1 laptop by Acer promises strength and durability. The display screen is touch-enabled and rotates 360 degrees. If you prefer thick bezels around your device, you should be happy to use them. The keys are pretty responsive, but there should have been more distance between them.
With a resolution of 1366x768 pixels, you can expect crystal-clear images on your display screen. This laptop is also quite suitable for playing a wide variety of games. If you'd like to try out new teaching apps, you'll be delighted to know that both the Chrome Web Store and the Google Play Store come pre-installed.
Why You Should Buy This?
Teachers who conduct online classes should benefit from the 720p webcam it features.

The high-resolution display screen is an ideal device for web browsing, watching videos, and consuming other multimedia content.
Pros
Works equally well as a laptop and a tablet

Multiple pre-installed software

High-resolution screen

720p webcam
Cons
Moderate battery life

Limited internal storage
See also: Best laptops under $300
Frequently Asked Questions
Can such laptops be connected to a remote printer at my university?
Yes, theoretically, you can connect any laptop or PC to a printer in a network. Your university will have a computer network, and your laptop has to be connected to that network. You will need to identify and install that network printer on your laptop, and you are good to go. The IT department at the university should be able to help you with setting this up.
Can I use this laptop to make presentations in the classrooms?
Yes, you can. You must connect your laptop to the overhead LCD projector through the appropriate connector. The projector will become a secondary display, and the laptop screen will be replicated on the screen or wall. You can play videos or run other presentations. If your laptop is connected to the internet, you can directly show online content to your classroom. If in doubt, check with your IT team. One of your students may even be able to assist.
How to run a virtual classroom from a laptop?
You will need a strong internet connection on your laptop to do virtual classes. Your Wi-Fi connection should be good enough. You will have to use one of the many apps/software like Zoom Meeting, Skype, or Cisco Webexfor this. You will have to assign a link to all your students and ask them to log in at a fixed time, and you can conduct your virtual class. Choose a laptop with a good camera.
Why are some laptops heavy and some light? How does it affect their performance?
A few factors determine the laptop's weight. These include, among other things, the material of construction of the body and the size of the battery. The latest technologies have ensured that sleek and light laptops are made with the best materials. There is no direct correlation between the performance of the laptop and its thickness or weight.
Is the laptop better or a desktop?
It depends on the way you intend to use the computer. If it is for use from a fixed place and you hardly need it for use outside, then the desktop is the better option. Some people prefer to sit on the couch or the bed and work. A desktop does not offer you these luxuries. Take a call based on these considerations.
Conclusion
With several features, performance and design in mind, we have completed this list of the best laptops for teachers to buy in 2023. We have tried to bring together different manufacturers and a variety of price ranges so that you can choose a laptop that meets your budget and fulfills your requirements.
Teachers have a variety of laptops to choose from depending on what they plan to use their systems for. If they want to engage in video chats or conferences with their students, they can consider opting for laptops with high RAM. Manufacturers like Apple, Toshiba, and Microsoft can help you in this regard. Alternatively, laptops with wide screens from Acer Aspire and LG will be better for teachers who prepare slideshows to teach their students. Backlit keyboards, anti-glare screens, and long-life batteries are the right choices for teachers who use laptops for long hours. Lenovo offers you such laptops. Sometimes, a single laptop can provide you with all the features. However, remember that prices often vary significantly based on the specifications you opt for. In other words, the cost of the system usually increases depending on the features. However, a few manufacturers give you laptops with noteworthy specifications at affordable prices. In short, not one laptop can be claimed to be the best for a teacher.