Technobezz is supported by its audience. We may get a commission from retail offers
X
Our Editorial Process
Each year more than 60 Million users visit Technobezz to solve a problem or research a product. Our goal is that everyone finds what they are looking for, and that is why we cover a variety of products, problems, and solutions on our website.

Writing an article that contains a lot of valuable information may seem simple. But when the article is written, the story doesn't end. We are constantly updating the content so that you can always get up-to-date and accurate information.
---
Technobezz's Editorial Guidelines
AutoCAD is a highly demanding drafting software program, and if you are using the full version, you will have
Samsung Galaxy Book Pro Portable Laptop
LG Gram 14Z90P Ultra-Lightweight Laptop
Asus ProArt Studiobook Durable Laptop
Table of Content
AutoCAD is a highly demanding drafting software program, and if you are using the full version, you will have to get the best computer for AutoCAD. You need a powerful machine to ensure the program runs smoothly and finishes the tasks without errors, lags, or other issues.
PC gaming has a massive community of gamers that invest hugely in powerful hardware components. An equally large community of developers and creators working on graphics-intensive tasks. The best computers for AutoCAD aren't the ones that run on a popular GeForce GTX card from Nvidia, but rather their entire range of Quadro cards.
Throughout the years, developers and designers have confirmed that demanding engineering design applications like AutoCAD and other video and audio editing software run seamlessly on these configurations, so we have rounded up only the best to meet your requirements.
Choosing such a computer is tricky unless you don't have to worry about the budget. In that case, you can get one of the fastest and most powerful computers currently available on the market. With a limited budget, the task won't be as simple, and you will have to put in some effort.
When purchasing a computer or laptop for AutoCAD, you should remember that spending a bit more money than planned is always a wise decision, and it will be worth it.
See also: Best Business Laptops Under $1000
Buying Guide: What to look for when choosing the best computer for AutoCAD
As we mentioned earlier, the complete AutoCAD package is very demanding. In helping you find the best computer for AutoCAD, we have listed some things you will have to consider before purchasing a desktop computer or laptop.
The multi-core processor is one of the essentials if you want AutoCAD to run smoothly. The next big thing is the RAM. While 6 GB is the minimum requirement, the more RAM, the better. This will enable a stress-free experience when using the program, and you can count on smoother multitasking.
Don't forget the screen size. If you want to buy a desktop computer, don't go below 17". When it comes to laptops, the size of the screen you choose will mainly depend on whether you will be working in different places or not and where you will use the laptop primarily.
We know there are many things you need to think about, so we will share a few suggestions to try and help you find the best computer for AutoCAD.
Without further ado, let's dive in.
Best computer for AutoCAD in 2023
Compact Laptop That Features a Long-Lasting Battery
Samsung Galaxy Book Pro Portable Laptop
Check Price
This is an ideal laptop for those looking for a compact device that performs well and can be carried around easily. The dual-color design adds to its visual charm, and its screen features anti-glare technology that ensures that your eyes won't get strained even after using it for hours at a stretch.
It comes with an 11th-generation core i5 processor that guarantees reliable performance. Even if you use your laptop to do multiple tasks, you will never have to worry about getting hung or suffering from a lag.
It has several innovative features, including background noise removal, which helps you reduce the external noise in your home during a work call.
An excellent option for those wanting to invest in a lightweight and compact laptop.
It should be preferred by those who need a laptop to do various office-related work.
Compact and stylish framework
Lightweight structure
Features dual-color design
It runs on a very powerful processor
The screen could have been brighter.
Bloatware presence
Multi-Tasking Laptop That is Ideal for Travelers
LG Gram 14Z90P Ultra-Lightweight Laptop
Check Price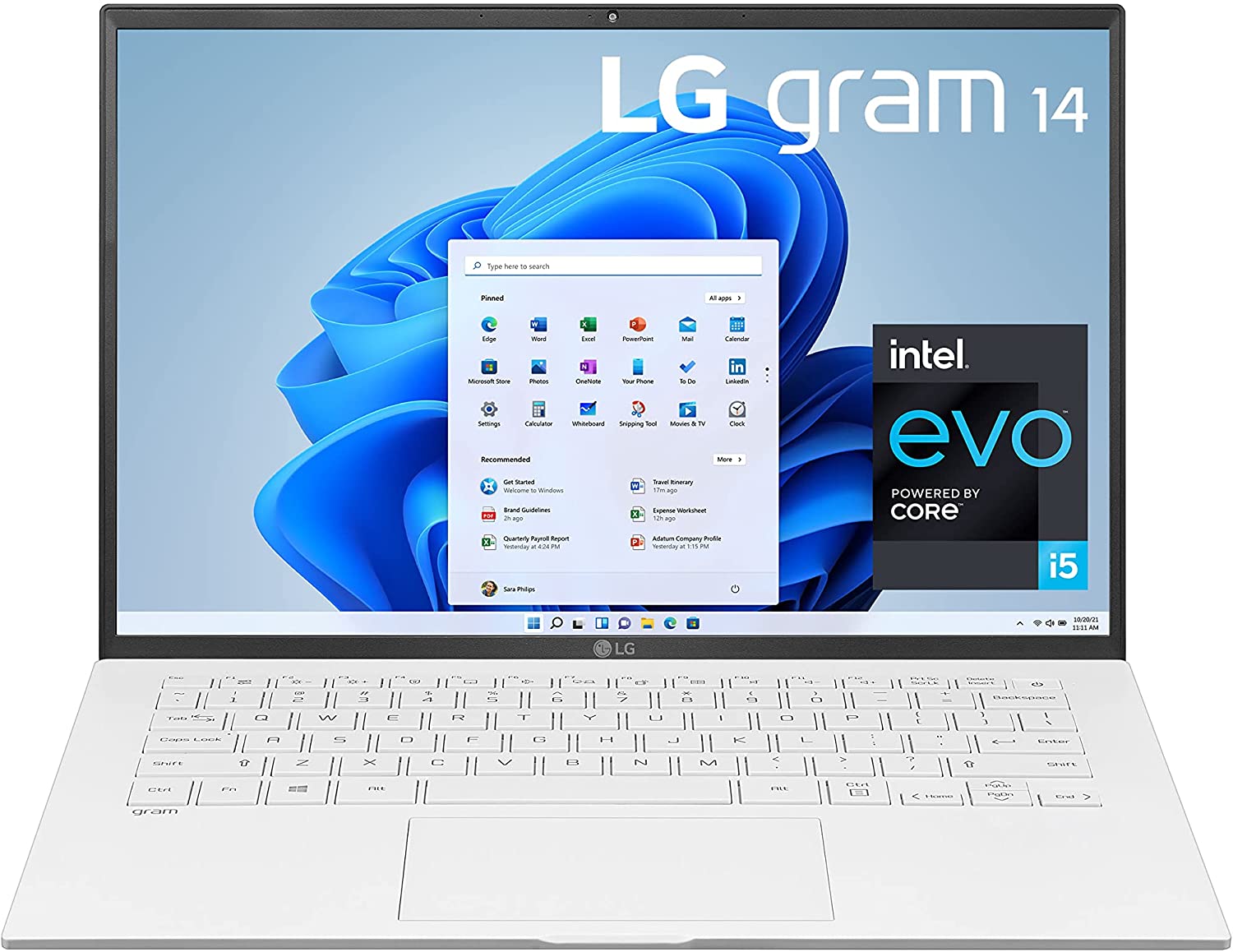 A person who travels frequently would require a lightweight laptop that boasts a high endurance level. Weighing less than a kilogram and made with high-quality components, this is the kind of device that is ideal for a traveler. The minimalistic design lends a sophisticated look to the laptop and makes it very attractive.
Its long battery life is another feature that makes it a desirable laptop for travelers. You can benefit from multiple connectivity ports if you'd like to connect to several devices simultaneously. There is also a micro-SD card reader, which makes transferring data more convenient.
Minimum weight, durable structure, and multiple connectivity ports are just some of the features that make it an excellent laptop for travelers or backpackers.
The sturdy keyboard and highly responsive touchpad would be handy for writers or those who type extensively.
Excellent keyboard and touchpad
Lightweight and long-lasting structure
Good security features
Multiple connectivity options
Limited warranty period
It doesn't come with any accessories
Powerful Laptop That Performs Multiple Functions Well
Asus ProArt Studio book Durable Laptop
Check Price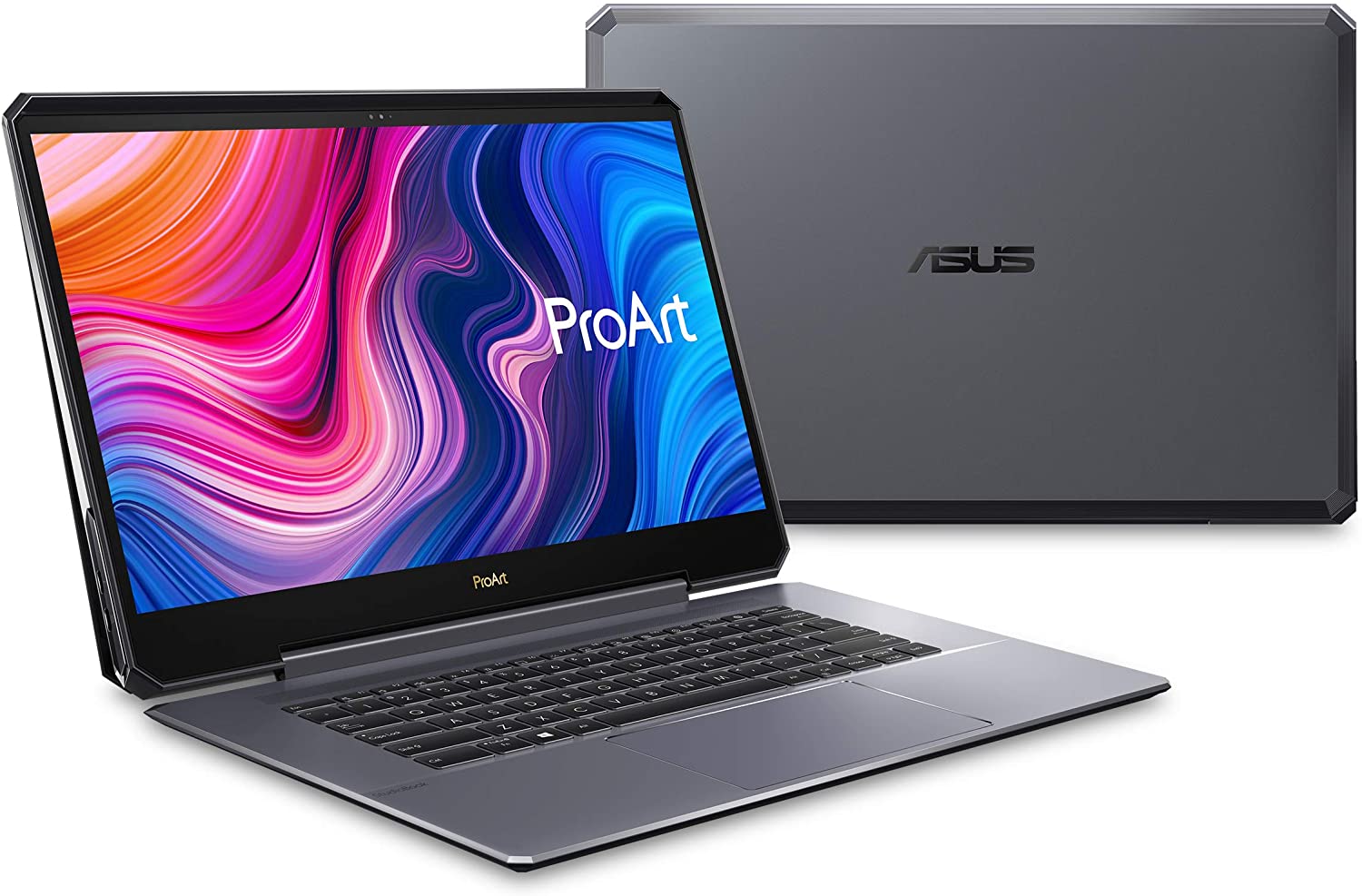 This laptop delivers well on its promise of being a solid device both inside and outside. Its performance is at par with any premium quality laptop, and its external surface is highly resistant to wear and tear.
Though it does not feature an SD card reader, you can get multiple connectivity options from three USB-A ports, a USB-C port, and an HDMI port.
The 15.6-inch display offers sharp images and is good enough for your entertainment needs. The only minor complaint is that the response time is not as fast as was expected. The IPS panel provides excellent viewing angles, but using the display screen in harsh sunlight is not recommended.
An ideal laptop for those searching for a slim and compact laptop that can deliver solid performance.
It's a well-rounded laptop that can be used by multiple members, of different age groups, in a family.
4K IPS display screen
Reproduces colors very well
Features backlight keyboard
It doesn't consume much energy
No SD card reader
It doesn't feature a webcam
Highly Well-Performing Laptop with Smart Features
Asus ZenBook Pro Duo Dual-Screen Laptop
Check Price
Dual-screen laptops are still very rare in the market, making this laptop by Asus highly valuable. While it is not the first laptop to feature two screens, it is the one that has used this technology rather well. The secondary screen, also known as the ScreenPad, might not be as bright and large as the primary screen, but it works pretty well.
The device has a sturdy hardware button that allows you to shift content or visuals from one screen to another. The presence of the second screen makes it a little challenging to use the keyboard. If you are used to working around bigger-sized keys, you might want to get an external keyboard. The 32 GB RAM and the i9 chipset contribute to its stable performance.
Why Should You Buy This?
This device is highly recommended for those who prefer working on a laptop with two screens.
It proves to be highly effective in performing many multimedia or visual tasks.
Pros
Dual screen setup is highly effective
Excellent multi-tasker
Highly modern features
Reliable processor
Cons
Shoddy design
Limited connectivity ports
W

ell-Built Laptop with Minimalistic Design
LG Gram 16 11th Generation CORE i7 laptop
Check Price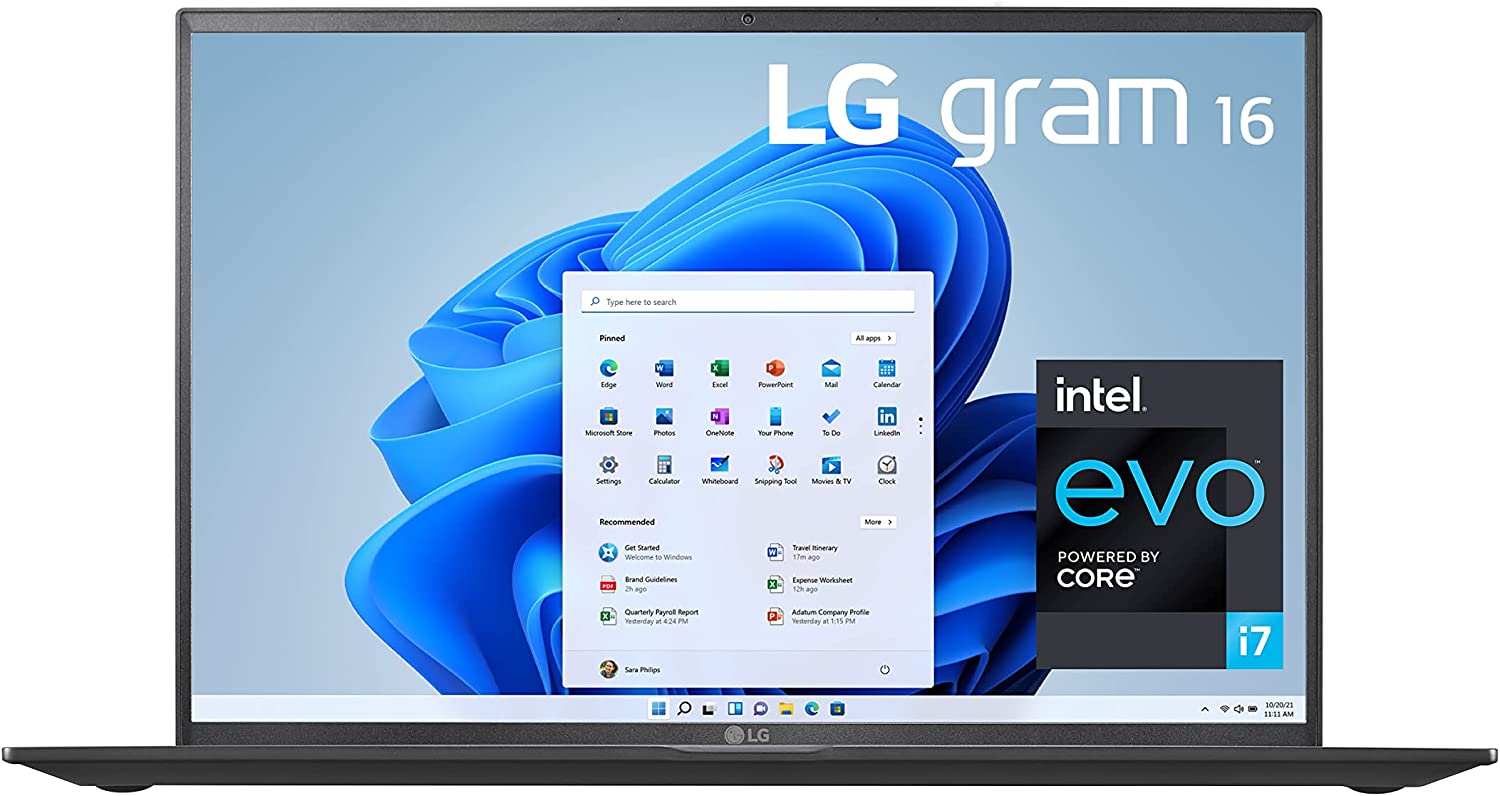 The LG Gram 16 comes with features and specifications that make it the ideal laptop to run AutoCAD and create 2D/3D drawings and models. Its strong battery life makes it an ideal device for media professionals. Peripherals like a backlit keyboard, robust stereo bottom speakers and a high-quality webcam make it highly appealing to its target consumer base.
If you are in a profession that necessitates AutoCAD software, this would be a great laptop to invest in.
This laptop is recommended for those who consume multimedia content extensively and need high-end features.
Durable build quality
Attractive design
Strong battery life
Supports high-end software
Average audio output
Slightly expensive
Business Laptop Designed Keeping Professionals in Mind
Lenovo ThinkPad E1510th Generation Quad-Core Laptop
Check Price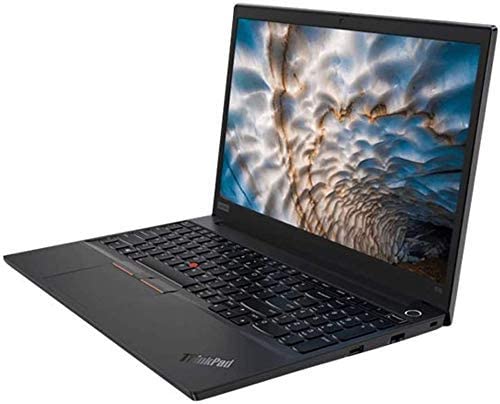 The laptop will remain operational for 11 hours on a single full charge. This, and many other features that it comes with, make this a highly desirable laptop for professionals. Apart from a 10th-generation quad-core processor, this laptop features Intel Turbo Boost Technology, ensuring fast and stable performance.
The LED display screen has anti-glare technology that ensures your eyes will largely remain strain-free even if you spend hours playing games or watching videos. The device offers enormous storage space and helps you categorize your data properly. The RAM is powerful enough to support multiple applications' usage simultaneously without difficulty.
Why Should You Buy This?
It's a great device for those who like to work on a Windows 10 device and expect great functionality and speed.
Designed as a system to cater to users who use their laptops to carry out multimedia-based functions extensively.
Pros
Built with durable components
It comes with two SSD slots
Anti-glare display screen
Great storage capacity
Cons
It does not feature an SD card reader.
It gets heated up quickly.
H

ighly Functional Laptop Featuring a Humungous Screen
Asus VivoBook 17 Premium Quality Laptop
Check Price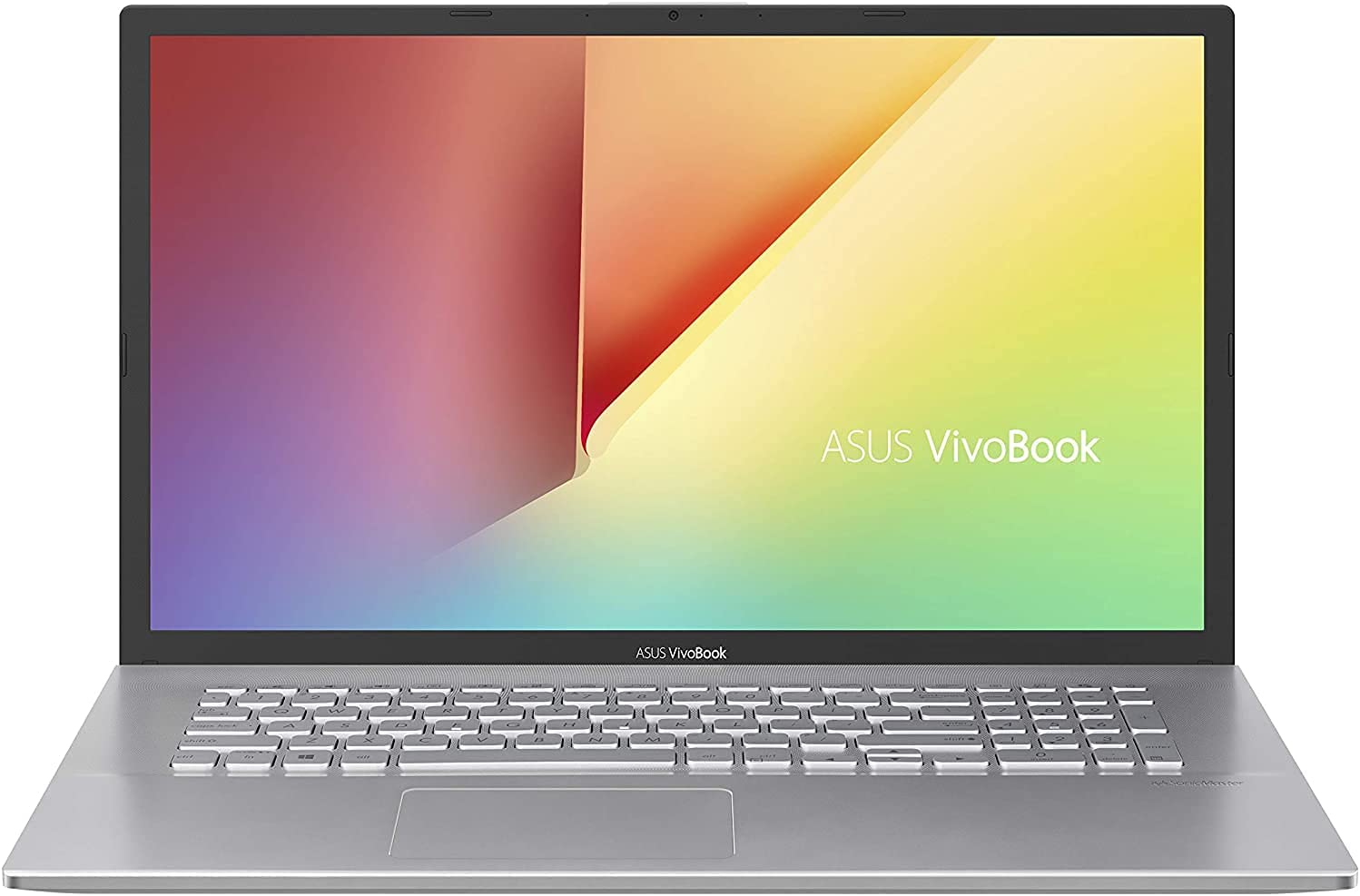 When a laptop comes with a 17.3-inch display screen, you know it will be a little heavy. While the large screen will hugely benefit those who design 2D and 3D models on AutoCAD, you will have to make peace with it not being a very portable device.
Transferring data will be straightforward, courtesy of its multiple connectivity ports, including a microSD card slot, two USB 2.0 ports, one USB 3.1 port, one USB C port, and an HDMI 1.4 port.
Why Should You Buy This?
An ideal investment for those looking for a well-performing laptop that runs AutoCAD and other premium software smoothly.
It is also recommended for those who prefer laptops with wide-sized and vibrant display screens.
Pros
17.3-inch HD screen
Fast processing unit
Sturdy full-sized keyboard
Multiple connectivity ports
Cons
No fingerprint scanner
Quite heavy
Durable Laptop That Offers Excellent Touch Function and Ease of Use
HP 15.6" FHD Touchscreen Laptop
Check Price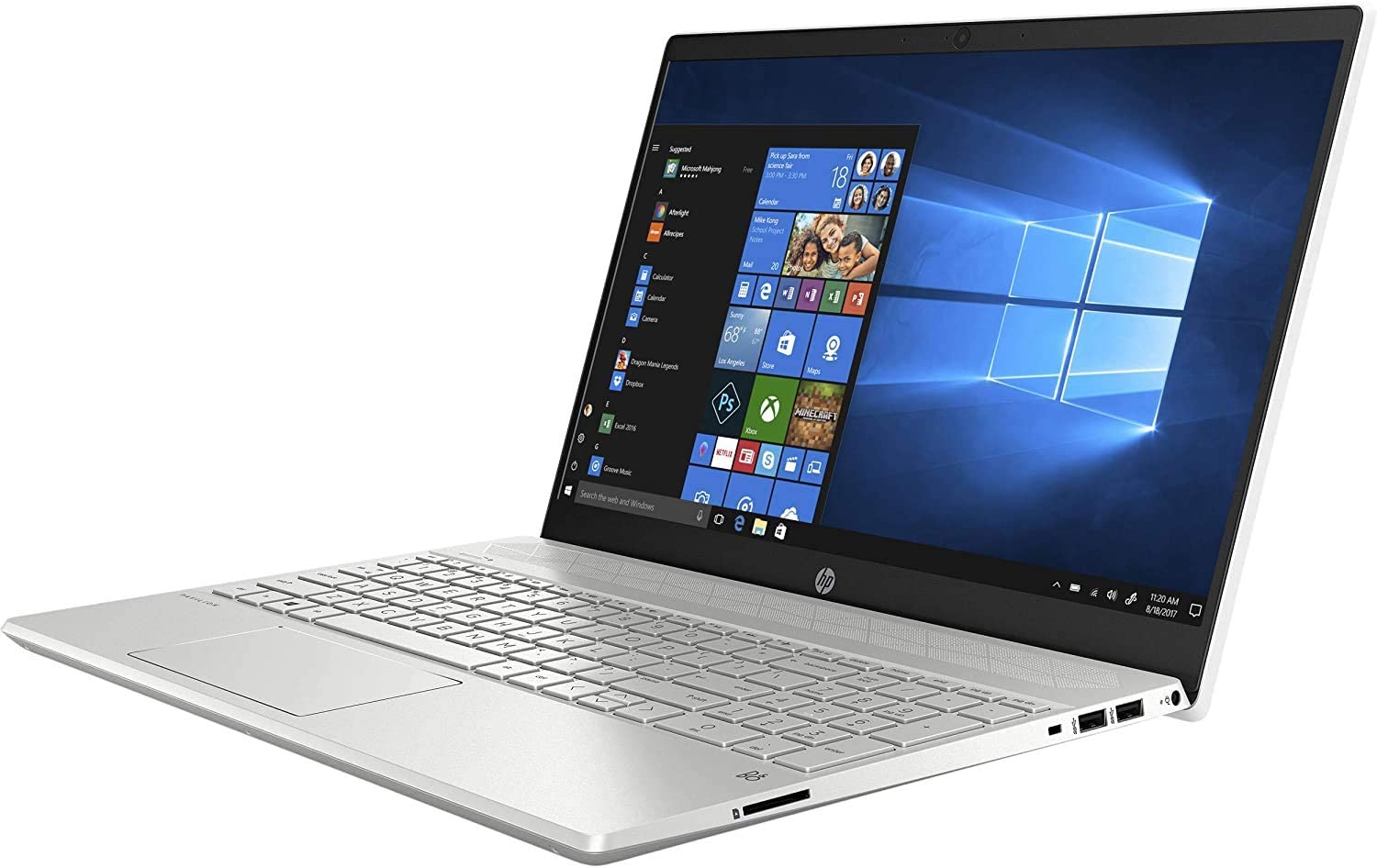 Many laptops that claim to have a touch screen do not turn out to be very reliable. That's not the case with this HP device, which offers a vibrant and easy-to-control touchscreen. Weighing around 4.5 pounds, this laptop is not very difficult to carry around and can be easily stacked in a moderately sized bag while traveling from one place to another.
Featuring a 10th-generation i5 processor, this device offers great functionality and speed. The internal speakers produce good quality sound and do not require an external sound system. The build quality is excellent and one of its biggest selling points. This is also a good laptop for those who play games extensively.
Why Should You Buy This?
Ideal laptop for those who prefer using a touchscreen over multiple keys placed on a keyboard
It is a good investment for serious gamers who spend hours playing high-end games.
Pros
Highly responsive touchscreen
Lightweight body
Fast and well-performing processor
Good quality speakers
Cons
You may also read: Best Laptops With A CD Drive to Buy
Best computers for AutoCAD with a portable design
Lenovo ThinkStation P320 Compact Workstation
Check Price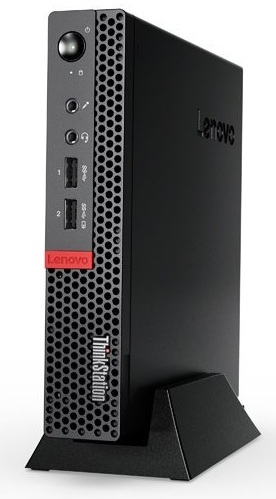 Laptops are great as they come bundled with a display you can carry anywhere to finish your work. People around a desk often use workstation laptops as they are usually big.
The Lenovo ThinkStation P320 is a pre-designed desktop computer that is highly portable and easy to carry around. All you need is a wireless keyboard and a mouse, and you can connect it to a PC monitor or television to start working.
The ThinkStation P320 is powered by the Intel Core i7 quad-core processor with 16 GB of RAM and a 512 GB SSD for storage. The desktop computer renders its graphical power from Nvidia Quadro P600 with 2 GB of VRAM, and the small chassis sets it apart from the competition.
If you don't have plans to travel with a Quadro laptop and like to work in a desk setup, this PC should exceed your requirements while being powerful enough to handle demanding tasks. Using a desktop PC may be slightly uncomfortable for some users, but this is a good addition if you already have a monitor or television in your workspace. It is portable, and you can carry it anywhere just as you would with a laptop.
How is it an ideal fit?
Small chassis makes it easy to be carried to any location in an office or your home setup.
It is powered by a Quadro P600 graphics card, allowing your designing applications to make the most out of it.
A few other models worth buying
Lenovo ThinkPad E15 15.6
Check Price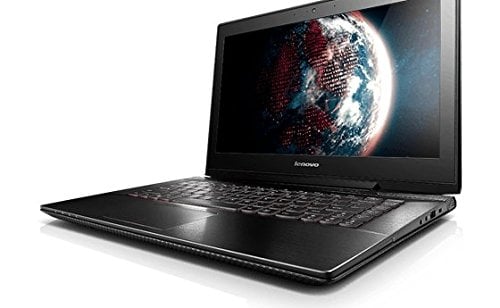 If you prefer a laptop, the Lenovo ThinkPad E15 15.6 Laptop is one of the models you may want to consider. It comes with 8 GB RAM, a 4th Generation Intel Core i7-4510U processor, a Radeon R9 M275 graphic card, and a 500 GB Hard drive.
This is one of the best computers for AutoCAD you can buy. We have listed desktop computers and laptops to choose the option that suits you perfectly.
The ongoing debate continues as some users believe that Nvidia GeForce cards can handle designing and other professional software. At the same time, some prefer to stick to Nvidia Quadro cards for such requirements. They are not only the best computers for AutoCAD, but Quadro laptops and computers make editing videos and music easier.
These cards make all the difference in a computer because every other specification, including an Intel processor, RAM, and storage, may remain the same in most products. The pricing of the laptops will be on the higher side because of the cost of using professional-grade Nvidia cards.
When buying your computer, you can push it further by going for a future-proof specification that includes a 4K UHD display or even a Xeon processor, which is great for designing, video editing, and audio editing.