Straight Talk Not Registered On Network (Straight Talk Network Issues)
Straight Talk might give you a "Not registered on network" error for several reasons. It could be because your device entered airplane mode and failed to connect to the Straight Talk cellular tower.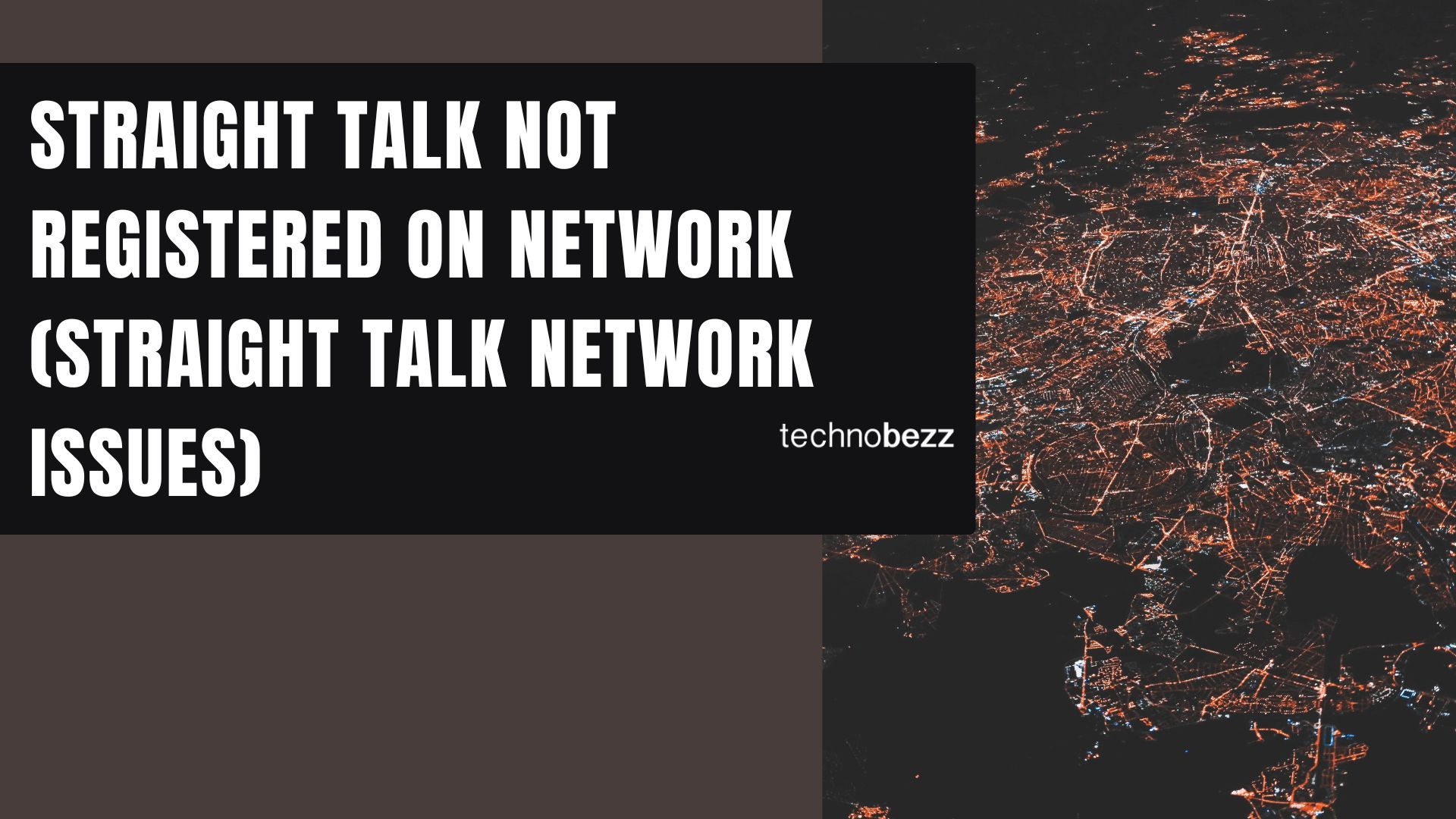 Straight Talk might give you a "Not registered on network" error for several reasons. It could be because your device entered airplane mode and failed to connect to the Straight Talk cellular tower. It could also be because your Straight Talk SIM card is not inserted correctly.
This article will guide you on fixing this error and returning to the Straight Talk network in no time. Your issue with the Straight Talk "Not registered on a network" error will be gone.
Why are You Getting "Not Registered on Network" on Straight Talk?
If you notice a "Not registered on network" error on Straight Talk, it may be because the software is not updated and your phone is running an earlier version of the software.
Also, when your phone is locked to another carrier, it may display such an error. Unlocking your phone might help.
How to Fix the "Not Registered On Network" Error on Straight Talk
Basic Troubleshooting
Ensure you have an active and valid mobile data plan with your Straight Talk and that your reception is strong.
Ensure that the Airplane mode is OFF. Sometimes, we accidentally enable this feature. Open Settings > Connections > Airplane mode. Toggle the switch button.
Reinsert your

Straight Talk

SIM card, check for damage, and ensure it is inserted correctly. If you have another phone around, place your SIM card in it and try to make a phone call.
Restart your phone.
Quick Check (Straight Talk)
Perhaps you accidentally enabled the Airplane mode on your phone, disabled Mobile data, etc. Before we go further, perform these quick troubleshooting steps:
Make sure the Airplane mode is disabled. You can also toggle the Airplane mode on and off
Toggle Mobile Data
Solution 1 - Your Straight Talk SIM Card
First, try to reinsert your Straight Talk Sim card. Open the SIM tray, take the SIM card and check it out. Make sure it is not damaged. If it is, contact your carrier for a replacement.
Solution

2 - Enter Service Mode

This solution requires you to open the dialer and proceed with the steps below.
Enter the code *#*#4636#*#* in the dialer
Enter Service mode
Click on the top option – Device information or Phone information.
Next, tap on the Run Ping test.
The radio option will be visible at the bottom of this screen.
Check if it is off or on. Please press the button next to it to turn on the radio.
You will be prompted to reboot the device.
Click reboot and your phone will start rebooting. Once completed, check if the problem is gone.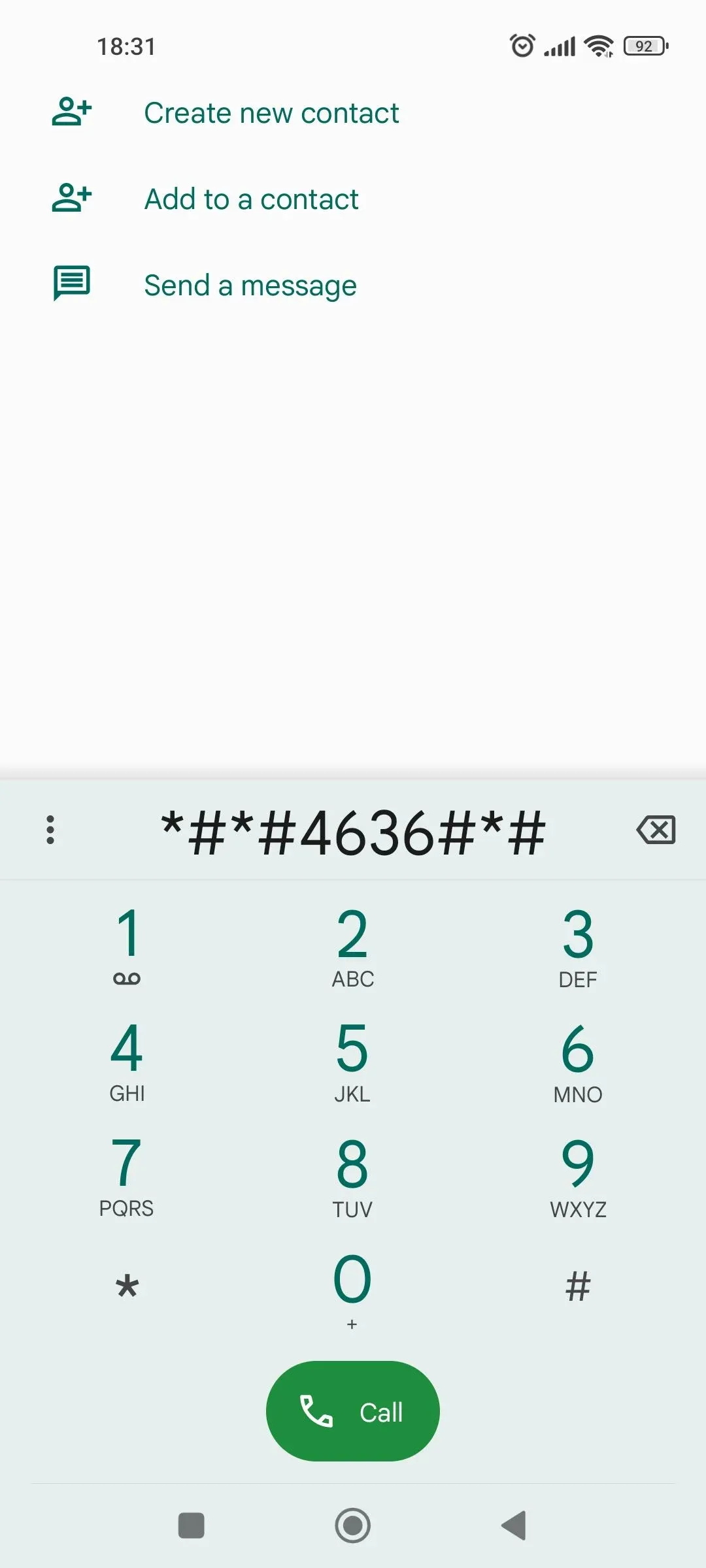 Solution 3 - Update Your Software Version
Ensure you are connected to a reliable Wi-Fi network.
Software Update on newer devices
From your home screen, select :
Settings
Navigate to System updates
Check for system updates
Software Update on older devices
Navigate to Settings
Scroll down to the extreme bottom
Select Software Update
Please wait for it to reboot and complete the update
Finished!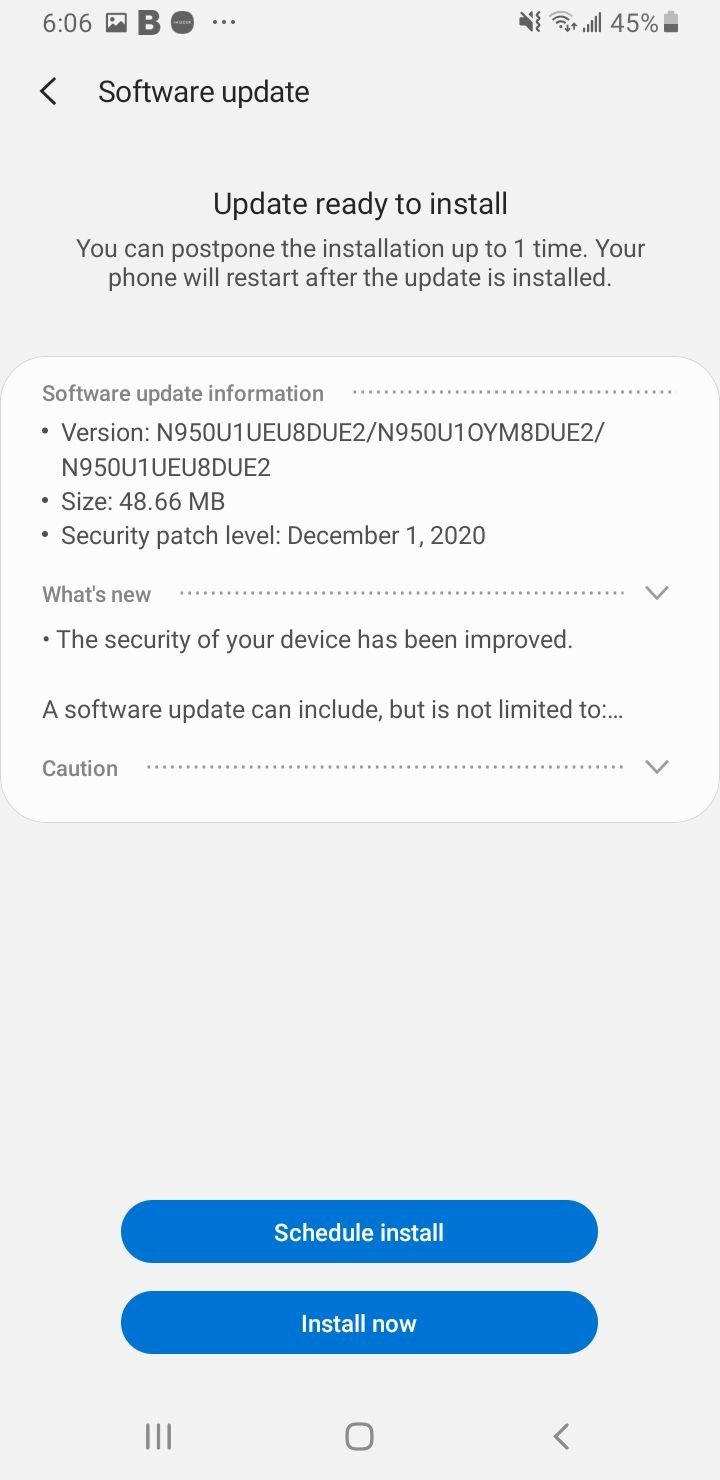 If your device finds a new update, tap Download now. When it is finished downloading, a new screen will appear, alerting you that the software version is ready to be installed.
If the method above didn't work for you, I recommend reading Restore Galaxy Null IMEI # and Fix Not Registered on Network.
Solution 4 - Rebooting Method (Technobezz Origin)
If this solution does not work on the first attempt, try doing it again. Technobezz originally crafted this method. Follow these steps:
Turn off your Straight Talk phone by holding the Power Button and the Home (Or Volume Down Button) in conjunction.
While the phone is off, wait for 2 minutes.
After 2 minutes, remove the battery (Only if your phone battery can be removed) and the Straight Talk SIM card from the phone.
Press the Power button and the home (Or Volume Down) button together ten times.
Afterwards, hold the Power and Home (Or Volume Down) keys for 1-3 minutes.
Next, insert your

Straight Talk

SIM card and the battery (Only if your phone battery can be removed)
Turn on your phone.
While your phone is on, remove your Straight Talk SIM card and then reinsert it. Repeat this five times. (On some Android phones, you need to remove the battery before removing the sim card. If this is the case, please skip this step)
A message will appear saying that you need to "Restart your Phone"- click it.
Finally, your

Straight Talk

phone should boot up with no errors.
Solution 6 - Select Straight Talk as your Network Operator
Go to Settings on your phone.
Go to Wireless & Networks Or Connections
Select Mobile Networks
Select Network Operators
Tap on Search Now
Then, Select Straight Talk
Solution 7: The Corrupt ESN
Turn your

Straight Talk

device on and go to the dialer to enter the code (*#06#), which shows up the IMEI number of the device. If it shows 'Null,' the IMEI number is corrupt.
Dial (*#197328640#) or (*#*#197328640#*#*) from the phone dialer. Users are required to select the option 'Common.'
Next, select option #1, Field Test Mode (FTM). It should be OFF.' This process will restore the IMEI number.
Return to the key input and select option 2, which will turn off FTM.
Remove the SIM card from the device and wait 2 minutes to re-insert your Straight Talk SIM card.
Turn on the device and type (*#197328640#) again from the phone dial.
Next, go to and select Debug screen > phone control > Nas control > RRC > RRC revision .
Select Option 5
Restart your phone.
Solution 8 - Reset Network Settings
Sometimes just a simple network reset can fix the issue. From your phone's home screen, select settings :
Tap General Management.
Select Reset
Tap Reset Settings.
Select Reset network settings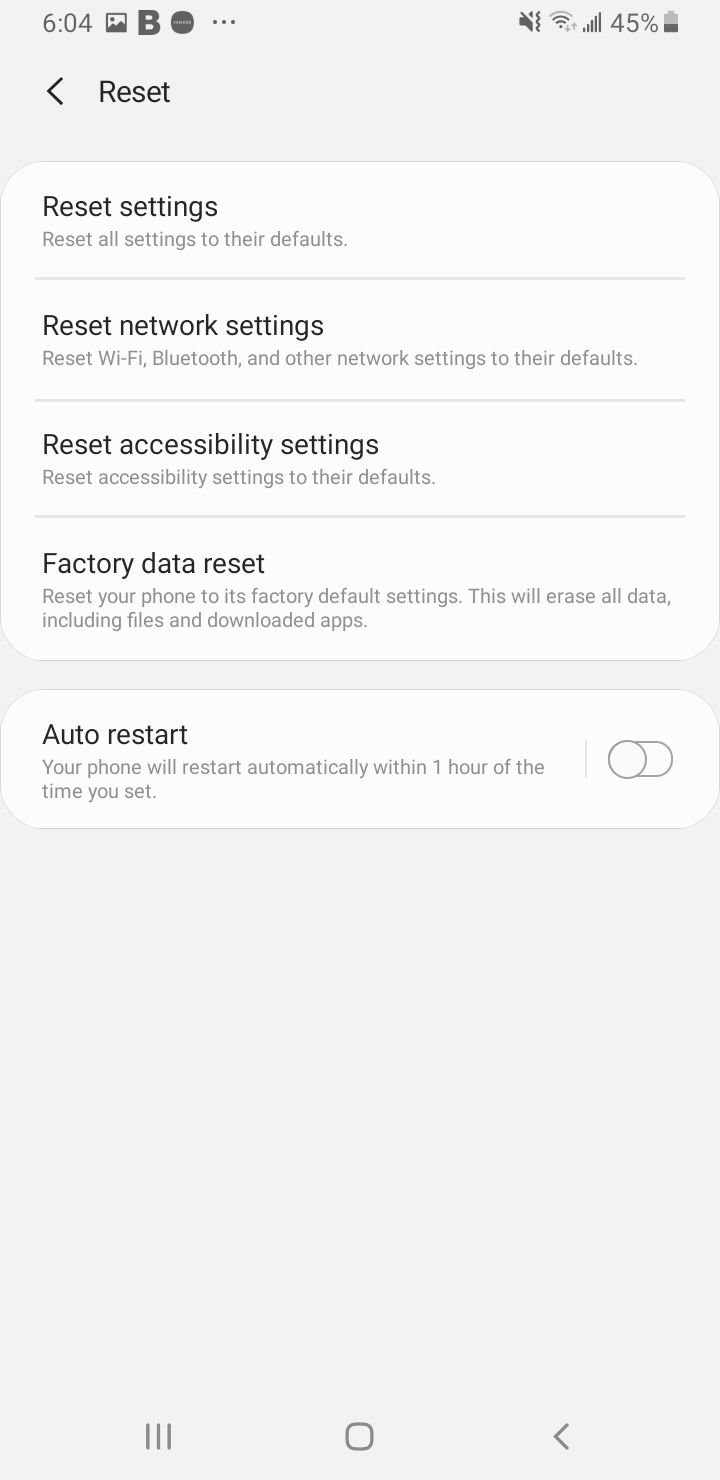 Solution 9 - Update your Straight Talk A
PN Settings
Update your Straight Talk APN Settings.
Navigate to Settings
Tap Connections.
Tap Mobile Networks
Select Access Point Names
Tap More (3 dots)
Tap Reset to Default.
Then enter the new APN Settings.
Below are the Straight Talk APN settings for iPhone and Android Devices.
APN Name: Straight Talk
APN: TFDATA
Proxy: proxy.mvno.tracfone.com
Port: 80
Username
Password
Server
MMSC: http://mms-tf.net
MMS Proxy: mms3.tracfone.com
MMS Port: 80
MCC: 310
MNC: 410
Authentication Type
APN Type: default,mms,supl
APN Protocol: IPv4
APN Roaming Protocol: IPv4
Bearer: Unspecified
MVNO Type
MVNO Type
View the Updated APN Settings For AT&T, Verizon, T-Mobile, Sprint ( +4 More)
Other workarounds worth trying
Toggle Wifi and Airplane Mode -> Turn off Wi-Fi & Airplane for 40 seconds and turn it back on.
Try a different SIM Card apart from Straight Talk.
Change to a different Network Mode - > Navigate to Settings > Connections > Mobile Networks > Select Network Modes > Choose Your Preffered Network Mode ( Toggle between these - > 3G, 3G/2G or 4G/3G/2G)
Contact Straight Talk -> Let them be aware of the issue. In most cases, they will send you a new APN or act on their path (Remotely)
Perform a Factory Reset.
Other Solutions and Methods
ABOUT THE AUTHORS
Elizabeth
Elizabeth is your trusted Apple product expert with a wealth of knowledge and experience gained from her tenure as an Apple authorized personnel. She's also a seasoned mobile phone, Samsung, and Android expert. With a keen eye for detail and a passion for all things Apple, Samsung, and Android, she is dedicated to providing you with accurate, reliable, and up-to-date insights. Count on Elizabeth to be your go-to source for expert advice on navigating the world of Apple technology, Samsung devices, and the Android ecosystem.
Bogdana
Bogdana is your technology expert, backed by a strong foundation in consumer electronics and a range of qualifications that make her a trusted source in the tech world. With a deep understanding of the latest advancements and a passion for simplifying complex concepts, Bogdana is your go-to authority for demystifying technology and keeping you informed about the ever-evolving digital landscape. Trust her to deliver reliable insights and expert guidance to help you navigate the world of consumer electronics and beyond.