No Signal or Service on Galaxy: S22, S21, S20, S10 OR S9?
If you can't get any network coverage or you have no signal on your phone and can't make calls, send texts, browse the Web, or check your email. If this is a frequent occurrence, it might be time to troubleshoot some issues.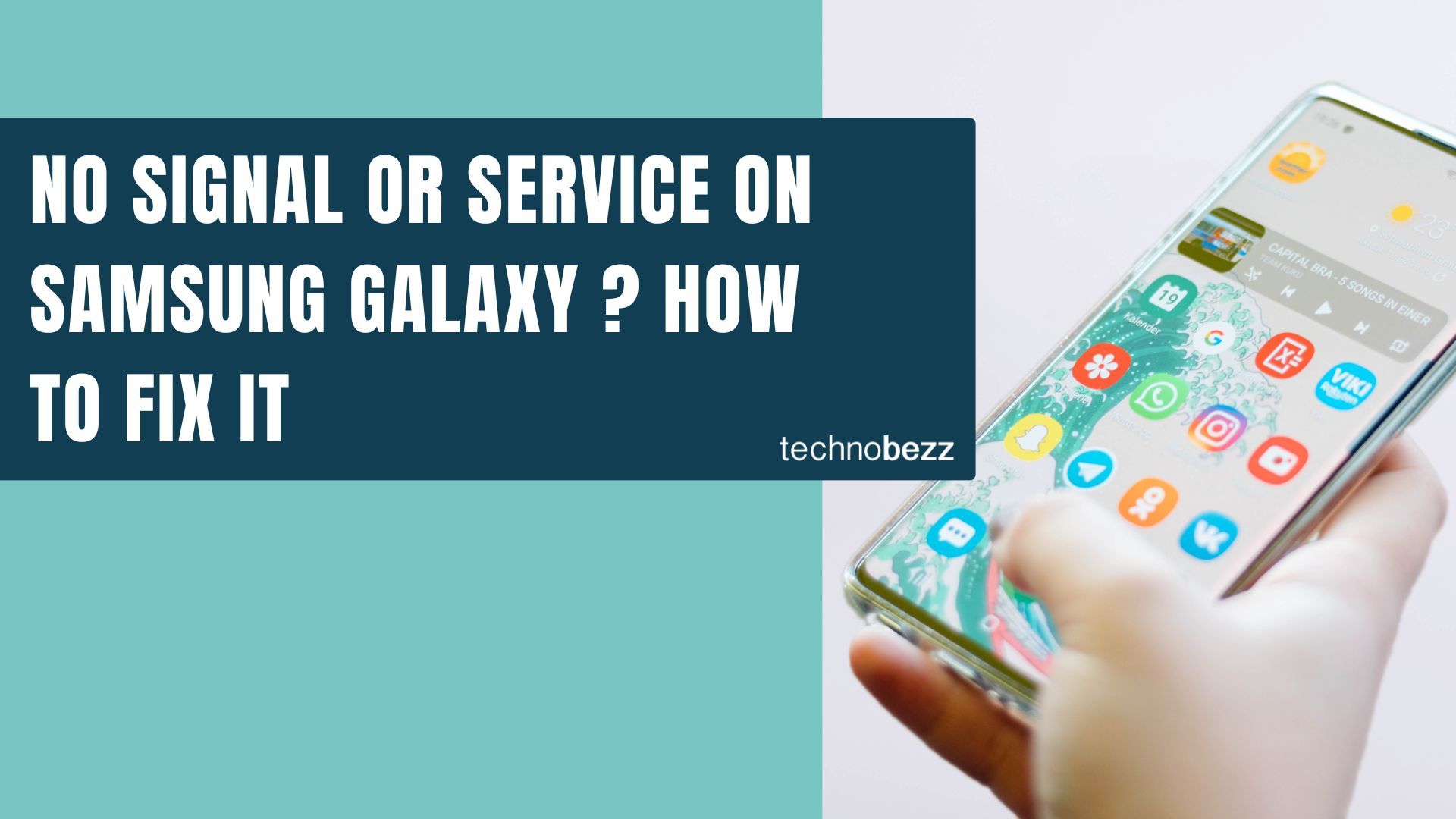 You just switched on your Samsung phone and you're getting no signal. Have you tried switching to another network but still no service? Now what? If this has happened to you once or twice before, it could be a temporary issue with the network or something more serious. This article will show how to fix a Samsung phone with no signal or service.
If your Samsung phone isn't showing any signal bars, the problem is almost certainly with the local cellular network rather than your phone itself.
If you can't get any network coverage or you have no signal on your phone and can't make calls, send texts, browse the Web, or check your email. If this is a frequent occurrence, it might be time to troubleshoot some issues.
There are many reasons you might not have a signal on your Samsung phone, such as server maintenance or an outage in your area. Check the following points to troubleshoot and resolve the issue:
Why does my Samsung phone say no service?
Multiple reasons may cause the Samsung "no service" issue. Sometimes it appears due to radio signal, Airplane mode, poor reception or issues with your wireless carrier, SIM card issues, software bugs, etc.
Getting Started
Checks:
You have an active mobile data plan with your wireless carrier and your reception is good.
The airplane mode is OFF. Navigate Settings > Connections > Airplane mode. Toggle the switch button.
Basic Advice:
Remove your SIM card and put it back in. If you have another phone around, place your SIM card on it and try to make a phone call.
Toggle Mobile Data
Restart your Samsung phone.
Activate the correct SIM Card.
Update your APN Settings
How to Fix the No Siganal error on Samsung
Solution 1: Set Preferred Mobile Network on your Samsung Device
The "No Service" error on your Samsung phone can sometimes be fixed by manually selecting a preferred network. To do so:
Navigate to Settings
Tap Connection.
Find Mobile networks and tap on it.
Now tap on Network operators and it will start searching for all the available networks in that area.
If you see your network provider, select it manually.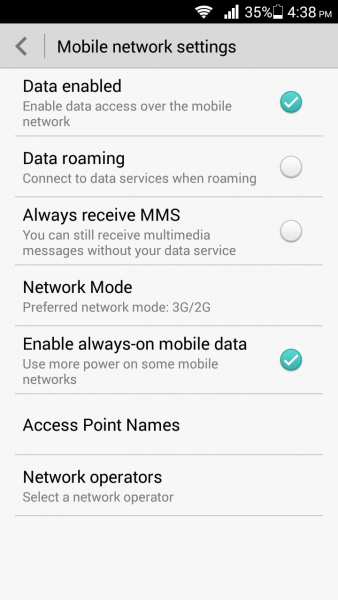 Solution 2:

Activate the Correct SIM Card on your Samsung Phone

To enable your SIM card, Navigate to:
Settings
Tap Connection.
SIM card manager > Tap one or both switches for the SIM or USIM cards to activate them.
Solution

3: Restart Your Samsung Phone

Start by restarting the device. This should be the first step if you face any issues on your Samsung device.
Press and hold the Power button
Once the menu opens, tap Restart.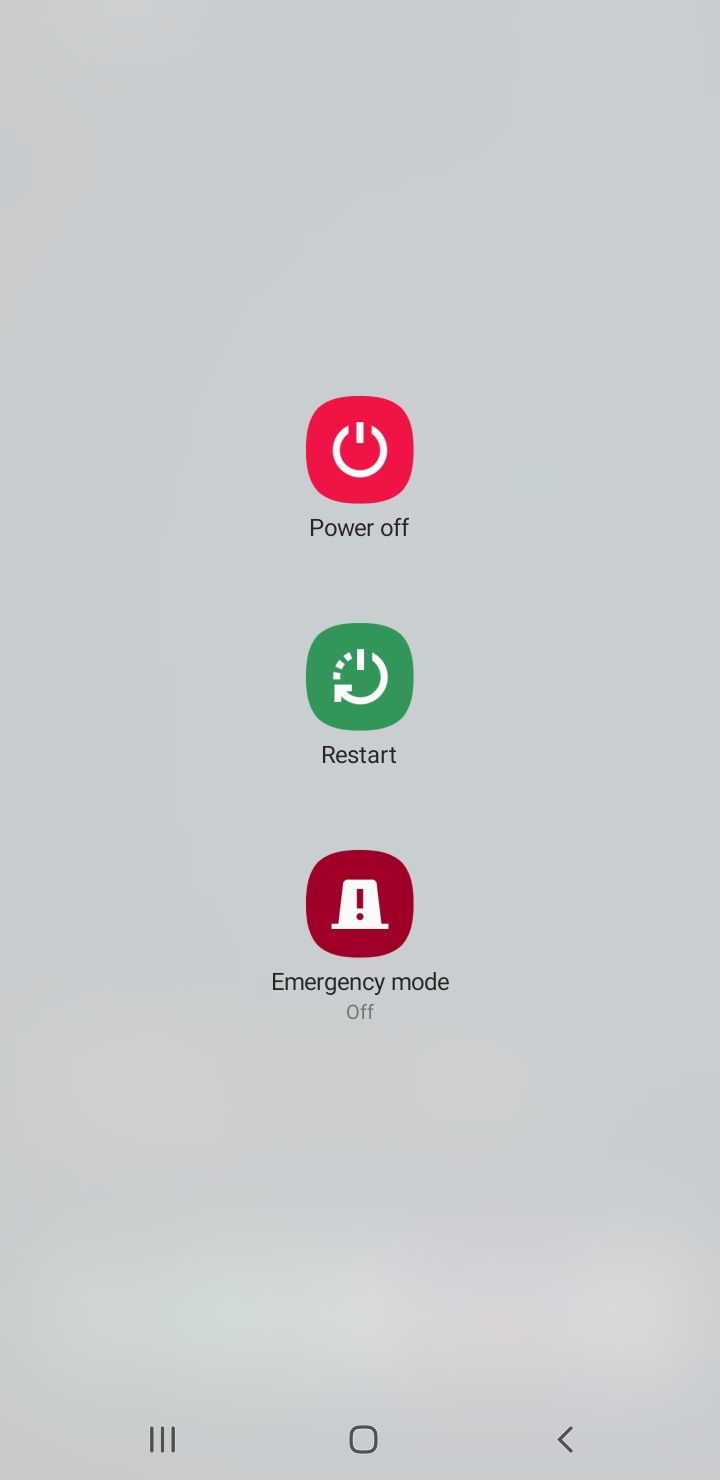 Solution

4: Re-Insert your Samsung SIM Card

The SIM card can also be the culprit. Make sure that the SIM card is placed correctly. Use a tool to eject the SIM card safely. Make sure it's not damaged. If the card is damaged, contact the carrier for a replacement.
Solution

5: Toggle Airplane Mode

Pull down the notification area where you can quickly locate the flight or airplane modes. Please turn it off, then back on.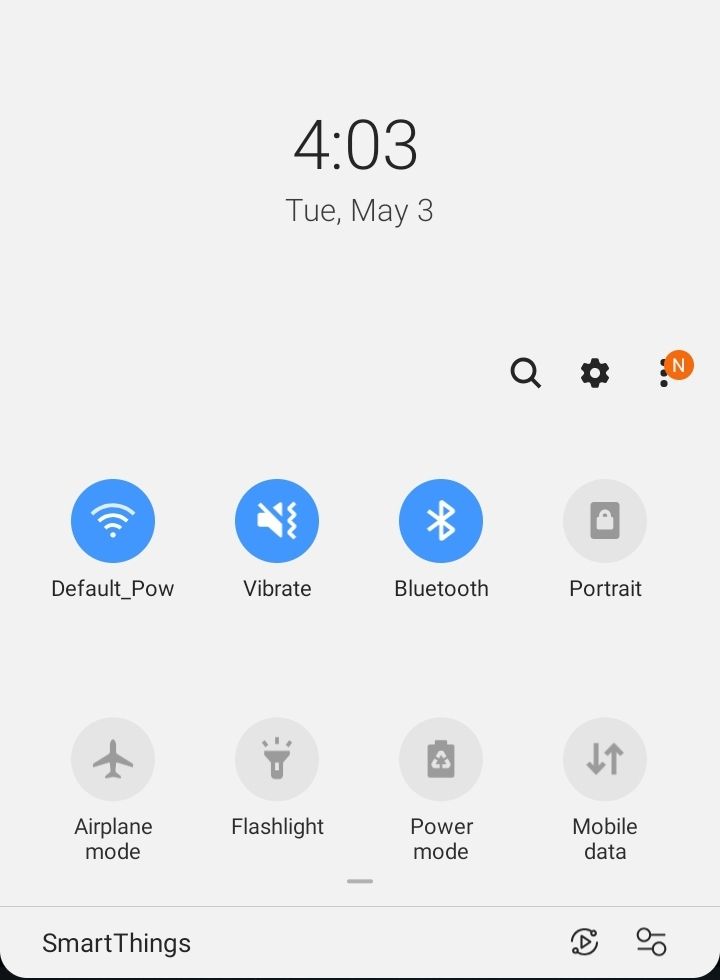 Solution 6

: Adjust Network Mode to Auto

Follow these steps:
Go to Wireless & Networks Or Connections.
Select Mobile Networks
Select Network Mode
You will get a pop-up menu with the different options you can choose from. Ensure that you select the first option that says 4G/3G/2G (auto connect).
Selecting this will ensure that your device is connected to the correct network.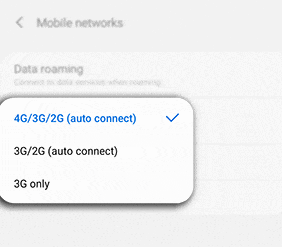 Solution 7: Samsung Service Mode
This method requires you to open the dialer first, after which the below steps are to be followed.
Enter this code

*#*#4636#*#*

in the dialer

Enter Service mode

Click on the top option – Device information or Phone information.

Next, tap on the Run Ping test.

The radio option will be visible at the bottom of this screen.

Check if it is off or on. Please press the button next to it to turn on the radio.

You will be prompted to reboot the device.

Click reboot and your phone will start rebooting. Once completed, check if the problem is gone.
Solution 8

: Update Your Samsung APN Settings

Consider updating your APN Settings
Navigate to Settings
Tap Connections.
Tap Mobile Networks
Select Access Point Names
Tap More (3 dots)
Tap Reset to Default.
Then enter the new APN Settings
Read this guide: Updated APN Settings For AT&T, Verizon, T-Mobile, Sprint ( +4 More)
Solution 9: Update your Software Version
Update the software version on your Samsung phone. Navigate to:
Settings
Scroll down to the extreme bottom
Select Software Update
Please wait for it to reboot and complete the update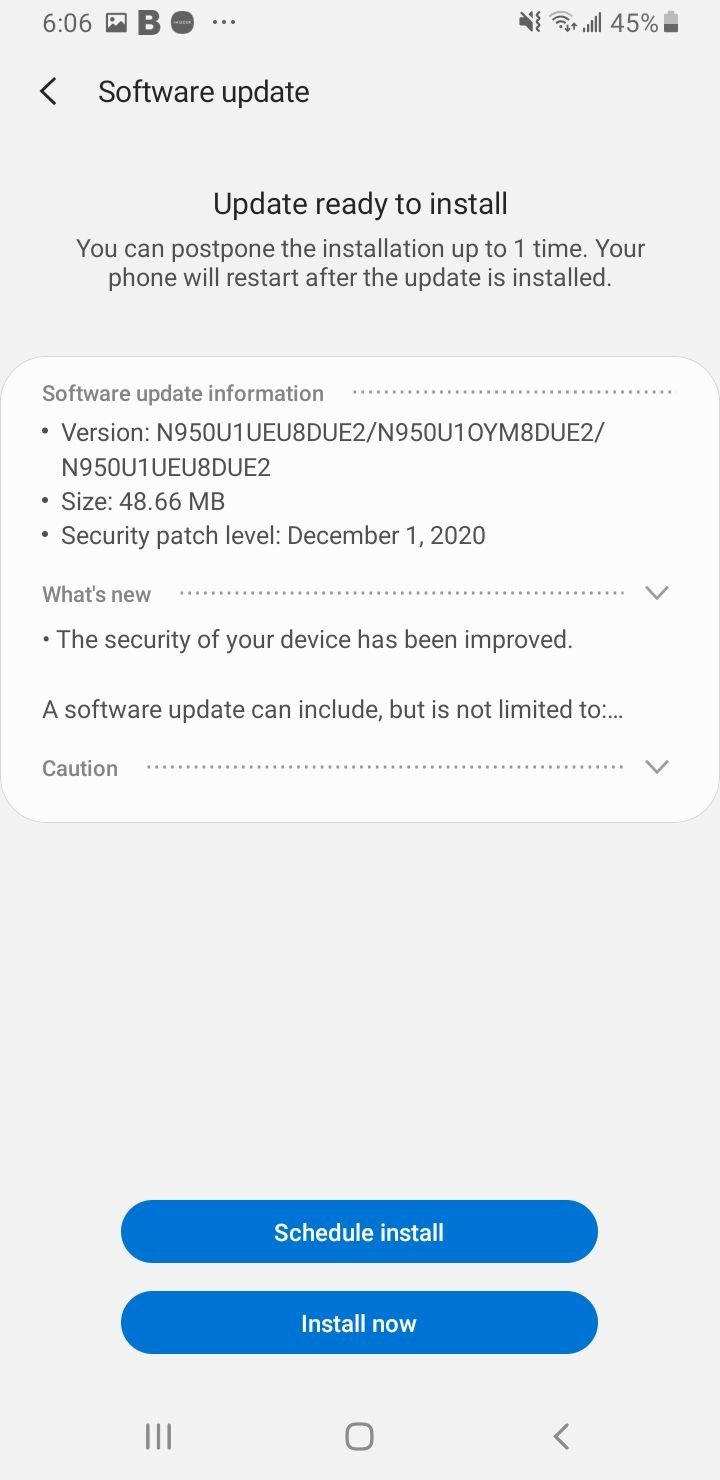 Solution

10: Samsung Custom ROM

Sometimes, you might get a "No Signal" or "No Signal" error on a Samsung device if you have installed a custom ROM. So what you need to do is get back to the original ROM. You can install it using the recovery mode.
Solution 11:

Contact your carrier

Consider calling your wireless carrier. Ask them if there is an issue with the carrier network. Otherwise, ask them for a SIM card replacement.
Ensure you have an active mobile data plan with your wireless carrier.
Ensure you are in a good reception area
Solution

12: Resetting the network settings

The next method to try is resetting the network settings. It's simple and very effective.
Navigate to Settings
Tap General Management.
Tap Reset.
Tap Reset Network Settings.
Tap Reset Settings.
Note: If prompted, enter your PIN, password, or pattern
Tap Reset Settings one more time to confirm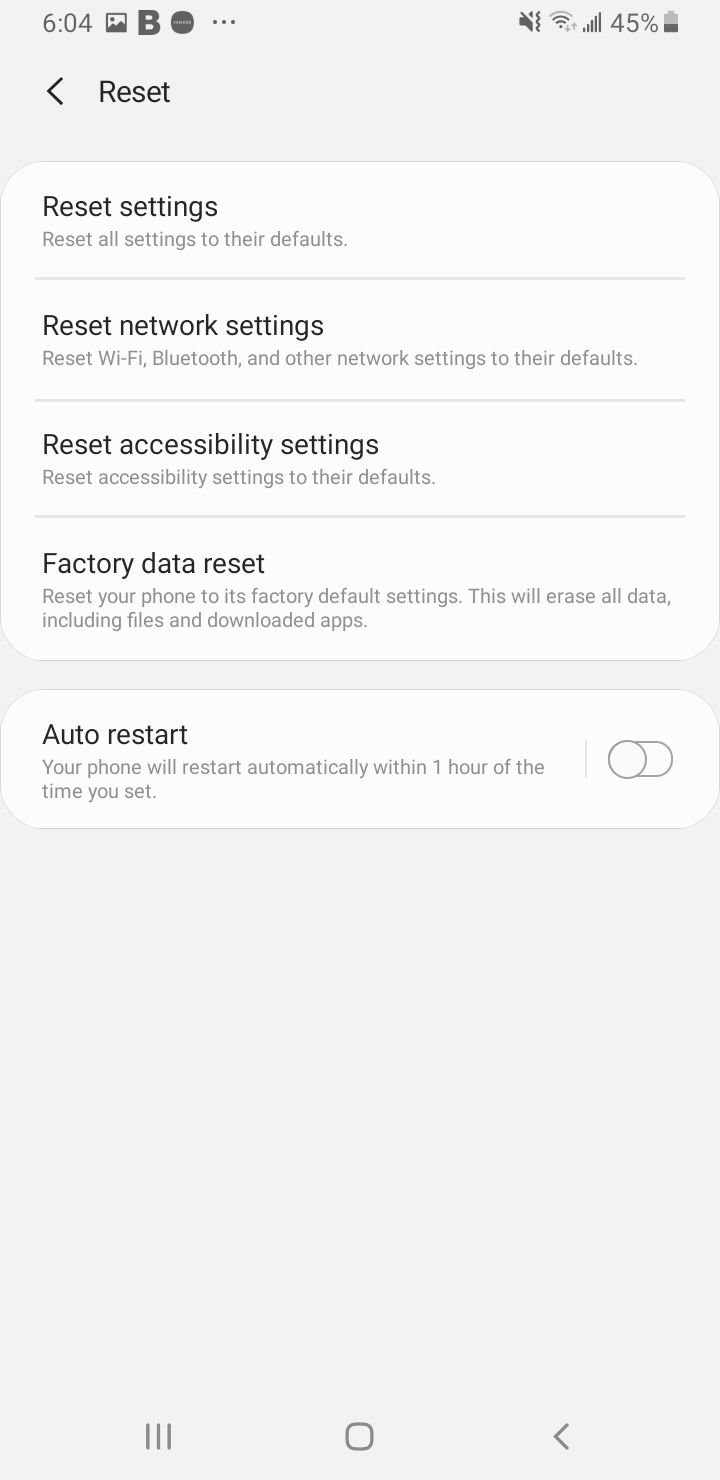 Solution

13: Corrupt Samsung ESN

The Samsung Galaxy "No Service" error sometimes occurs because of a null or unknown IMEI number. It is essential to check if your IMEI number is null or corrupt and then restore it. Here's how to do that:
Turn your device on and go to the dialer to enter the code

(*#06#),

which shows up the IMEI number of the device. If it shows 'Null,' the IMEI number is corrupt.

Dial

(*#197328640#

) or

(*#*#197328640#*#*)

from the phone dialer. Users are required to select the option 'Common.'

Next, select option #1, Field Test Mode (FTM).

It should be OFF.'

This process will restore the IMEI number.

Return to the key input and select option 2, which will turn off FTM.

Now, remove the SIM card from the device and wait for 2 minutes to re-insert the SIM card.

Turn on the device and type

(*#197328640#)

again from the phone dial.

Next, go to and select Debug screen > phone control > Nas control > RRC > RRC revision .

Select Option 5

Restart your phone.
Solution 14

: Empty Samsung SIM Card Manager Cache

Clearing SIM Card manager :
Navigate to Settings
Tap Apps
Tap the Menu Icon (3 dots)
Tap Show System Apps
Search for SIM Card manager
Tap Storage > Clear Cache

Solution

15: Factory Reset your Samsung Phone

The final option is to reset the phone to factory settings. Create a backup first. Once done, follow the steps below:
Go to Settings
Tap Reset.
Select Factory Data Reset
This article will cover the entire Samsung Galaxy series. Tested and worked on the following Samsung Galaxy devices:
ABOUT THE AUTHORS
Elizabeth
Elizabeth is your trusted Apple product expert with a wealth of knowledge and experience gained from her tenure as an Apple authorized personnel. She's also a seasoned mobile phone, Samsung, and Android expert. With a keen eye for detail and a passion for all things Apple, Samsung, and Android, she is dedicated to providing you with accurate, reliable, and up-to-date insights. Count on Elizabeth to be your go-to source for expert advice on navigating the world of Apple technology, Samsung devices, and the Android ecosystem.
Bogdana
Bogdana is your technology expert, backed by a strong foundation in consumer electronics and a range of qualifications that make her a trusted source in the tech world. With a deep understanding of the latest advancements and a passion for simplifying complex concepts, Bogdana is your go-to authority for demystifying technology and keeping you informed about the ever-evolving digital landscape. Trust her to deliver reliable insights and expert guidance to help you navigate the world of consumer electronics and beyond.