X
Our Editorial Process
Each year more than 60 Million users visit Technobezz to solve a problem or research a product. Our goal is that everyone finds what they are looking for, and that is why we cover a variety of products, problems, and solutions on our website.

Writing an article that contains a lot of valuable information may seem simple. But when the article is written, the story doesn't end. We are constantly updating the content so that you can always get up-to-date and accurate information.
---
Technobezz's Editorial Guidelines
The "Currently unable to send your message" error will appear when you have difficulty establishing a network connection. This can often happen when you have issues with your MMS settings, APN Settings, or "No Service" issues.
We have covered a series of articles surrounding this topic. Learn more with :
Let's start with the basics.
Ensure you have an active mobile plan with your carrier and your signal is not weak (Reception).
Check your contact blocked list. Try sending a message to a different number.
Check the Airplane mode. Sometimes, we accidentally enable that feature. Open Settings > Connections > Airplane mode. Toggle the switch button.
Remove your SIM card and put it back in. If you have another phone around, place your SIM card in it and try to send a message.
Restart your phone.
How To Fix Currently Unable To Send Your Message
Another reason why you are encountering the "currently unable to send your message" error is because your phone is not registered to a network.
Method 1: Restart Your Phone
A simple restart can fix this problem. This should be the first step if you face any issues on your device.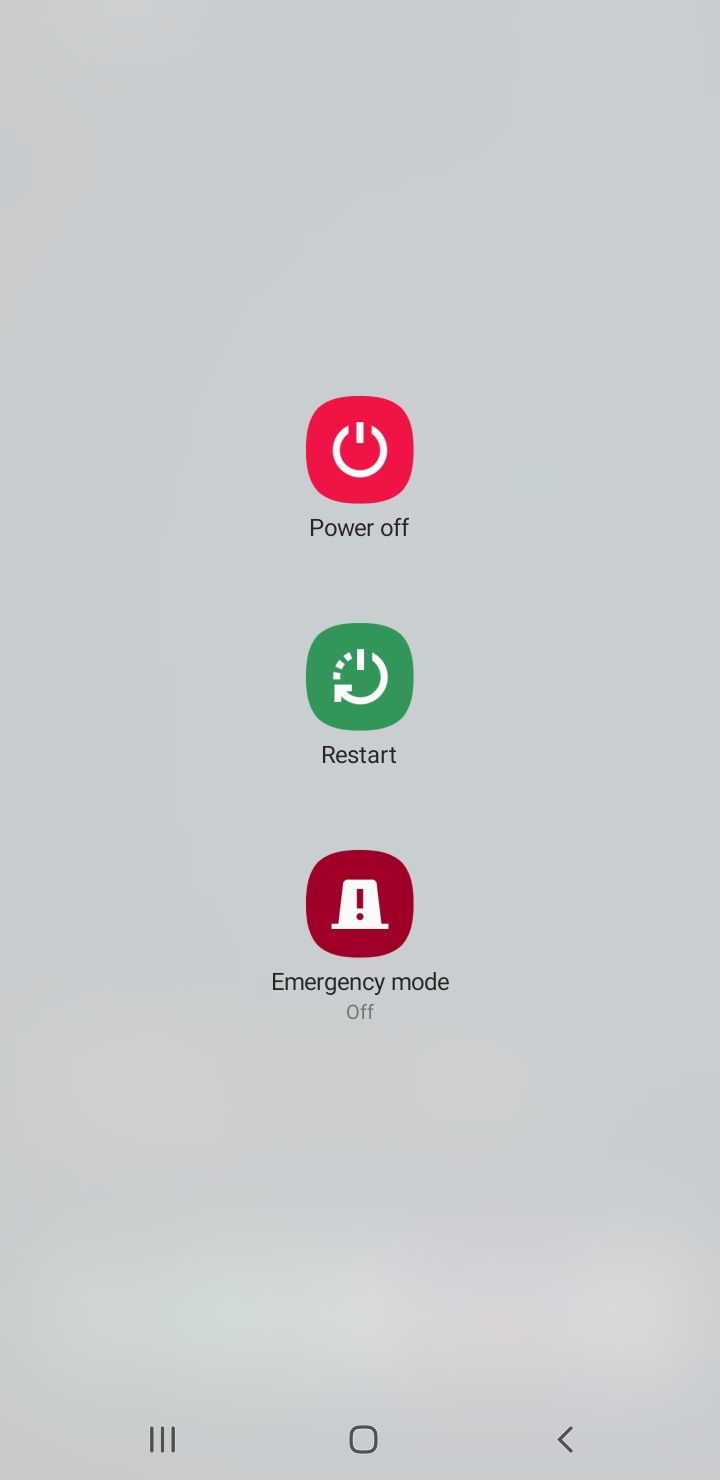 Method 2: Activate SIM Card
To enable your SIM card, Navigate to:
Settings
Tap Connection.
SIM card manager > Tap one or both of the switches for the SIM or USIM cards to activate them.
Method 3: Re-Insert SIM Card
Make sure that the SIM card is placed correctly. If the card is damaged, contact the carrier for a replacement.
Method 4: Update Your APN Settings
Consider updating your APN Settings. Under Wireless and Networks or Connection
Navigate to Settings
Tap Connections.
Tap Mobile Networks
Select Access Point Names
Tap More (3 dots)
Tap Reset to Default.
Then enter the new APN Settings
Read this guide: Updated APN Settings For AT&T, Verizon, T-Mobile, Sprint ( +4 More)
Solution 5: Toggle Airplane mode
Toggling Airplane mode can be a way to refresh your phone's connectivity.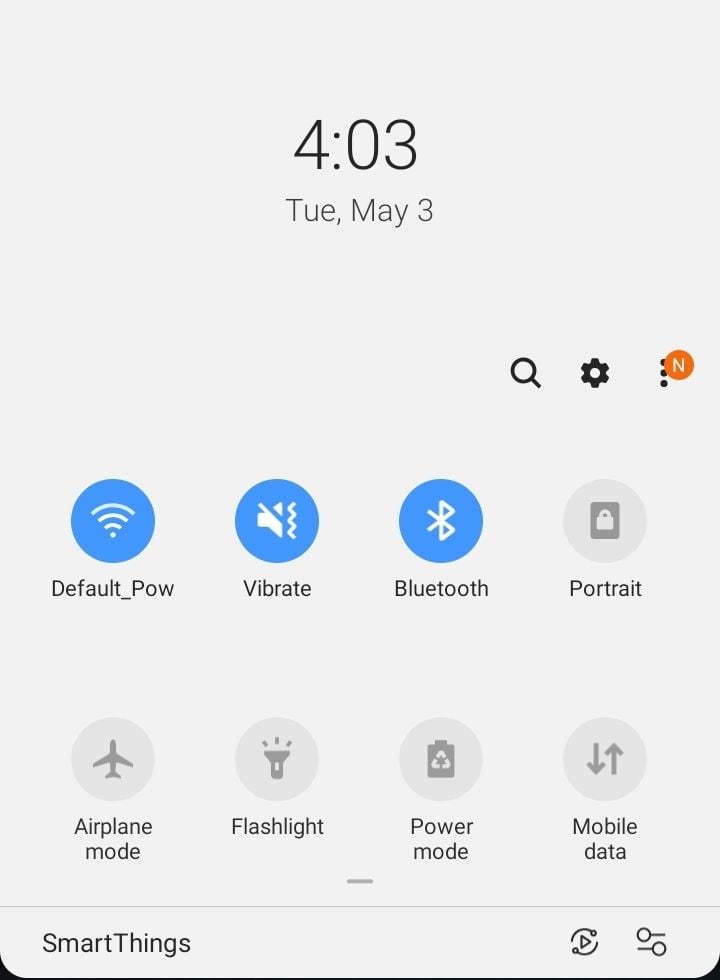 Method 6: Set Network Mode
Follow these steps:
Go to then Wireless & Networks Or Connections.
Select Mobile Networks
Select Network Mode
You will get a pop-up menu with the different options you can choose from. Ensure that you select the first option that says 4G/3G/2G (auto connect).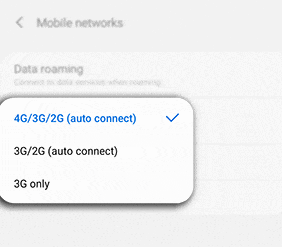 Method 7: Enter Service Mode
This method requires you to open the dialer first, after which the below steps are to be followed.
Enter this code *#*#4636#*#* in the dialer
Enter Service mode
Click on the top option – Device information or Phone information.
Next, tap on the Run Ping test.
The radio option will be visible at the bottom of this screen.
Check if it is off or on. Please press the button next to it to turn on the radio.
You will be prompted to reboot the device.
Click reboot and your phone will start rebooting. Once completed, check if the problem is gone.
Solution 8: Reset Network Settings
The best way to get rid of the "currently unable to send your message" problem is to reset network settings. Here is how: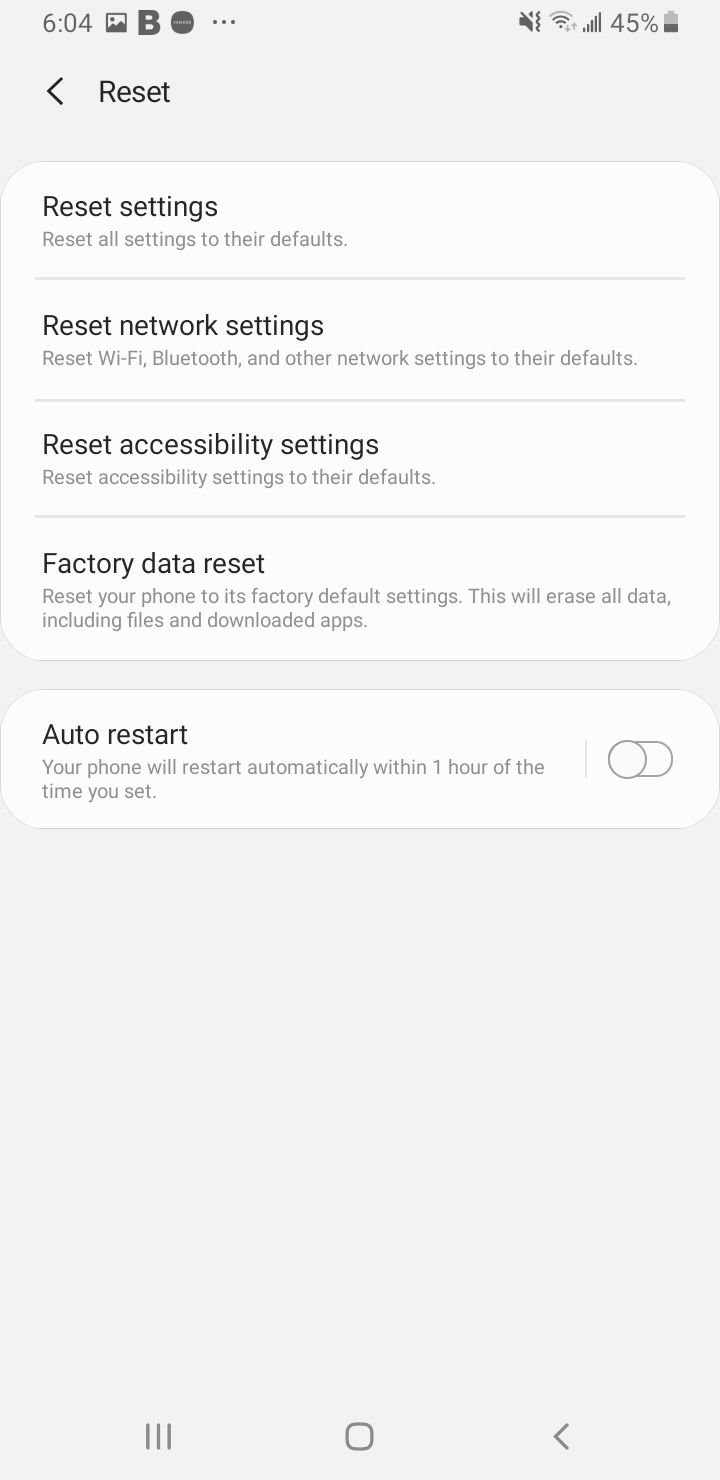 Navigate to Settings
Depending on your Device, go to System, General Management, or Connection & Sharing.
Now tap on Reset option or Reset.
Tap Reset network settings.
Confirm the action.
Was this article helpful?
This helps us improve our website.