Featured in this article (opens in new tab)
Heading out to college soon? With the current scenario of the education system, the need for a computer or tablet is inevitable. With the advanced modes of study, both the school-going as well as the college students need a computer system. So why not gift them one of the best tablets for college students? Scholars usually require a lightweight, multi-functional, and easily portable tablet. Therefore, by keeping in mind their specific requirements, you must go out on a searching spree for the best tablet for a college student. To ease out your search, we have filtered our list with some of the best tablets for college students.
Today's college students conduct most tasks using their computers, but they surely need a compact tablet for completing daily tasks efficiently and easily. These tablets can help them take notes instantly and complete many other demanding college tasks. They can also chill out on social media or watch YouTube and Netflix using a tablet. While laptops are the standard in colleges, many students are also opting for tablets instead. They are less costly and weigh less. They are useful; for taking notes, for streaming, and work as well as any low-end laptop. Students can easily download the necessary note-taking applications or read an e-textbook on their tablets. They are also used for casual gaming.
See also: Best Tablets For Kids
Buying Guide
The era of carrying heavy bags on shoulders with hard-bound books is gone. Students these days study in schools and colleges which have smart boards. Everything that was once written on the blackboards can now be studied through laptops and tabs. Students have also adapted to cutting-edge technology and hence carrying tablets to colleges is not a trend but a necessity. Buying a tab is not an easy task. It has to be done by keeping the technical specifications, the cost, the design, and the quality in mind.
Here are a few things to check when you are buying a tablet –
Storage: If you are planning to buy a new Tab, the first criterion that has to be fulfilled is storage. You will be saving a lot of lessons and notes for references. The file size will generally be large, and you must make sure the storage space on the tab won't run out easily. This is one of the most important requirements that you need to check.
Processor: No one would love to use an electronic gadget that isn't fast. This is completely dependent on the kind of processor the gadget has. If you want your tab to work faster, then it is important to check the specifications of the processor.
Design: Gone are the days when people were fine carrying a briefcase-sized laptop and a brick-sized tablet. With the increase in people's expectations, some tablet manufacturers are coming up with slimmer and sleeker designs. These slim-sized tablets would not be heavy to carry, and they also don't consume a lot of space.
Operating System: When you have a tab, you will not just be using it independently. You can try connecting it to a laptop or any other gadget. During data transfer, it is mandatory to have a compatible OS. Also, with the technological advancements, some patches get released frequently with respect to the OS.
Compatibility: Some of the tables may not be compatible with other devices. Also, downloading apps or even transferring data would become difficult if the tabs aren't compatible. Hence, checking if the tab is compatible with the other gadgets will help you decide on buying the right tab.
Connectivity: Some of the tabs will not come with features like Bluetooth connectivity. Some of them would not have infrared connectivity, and there could be certain limitations using the USB as well. As a result, checking for connectivity features is also highly important.
Cost: Cost is an important factor because if the tab is too expensive, then you may have to constantly take care of it. As students, there are a lot of chances of you lending the tabs to your friends during one or the other occasion. If it is an expensive one, then it might restrict you from all these things.
Brand: Numerous brands manufacture tablets, but only a few are known to be the best in class. It is up to your discretion to decide on the brand you want to invest in.
List Of Best Tablets For College Students
High-Utility Laptop with Robust Battery Life
Samsung Galaxy Tab S7 FE 12.4-inch Display Tablet
Check Price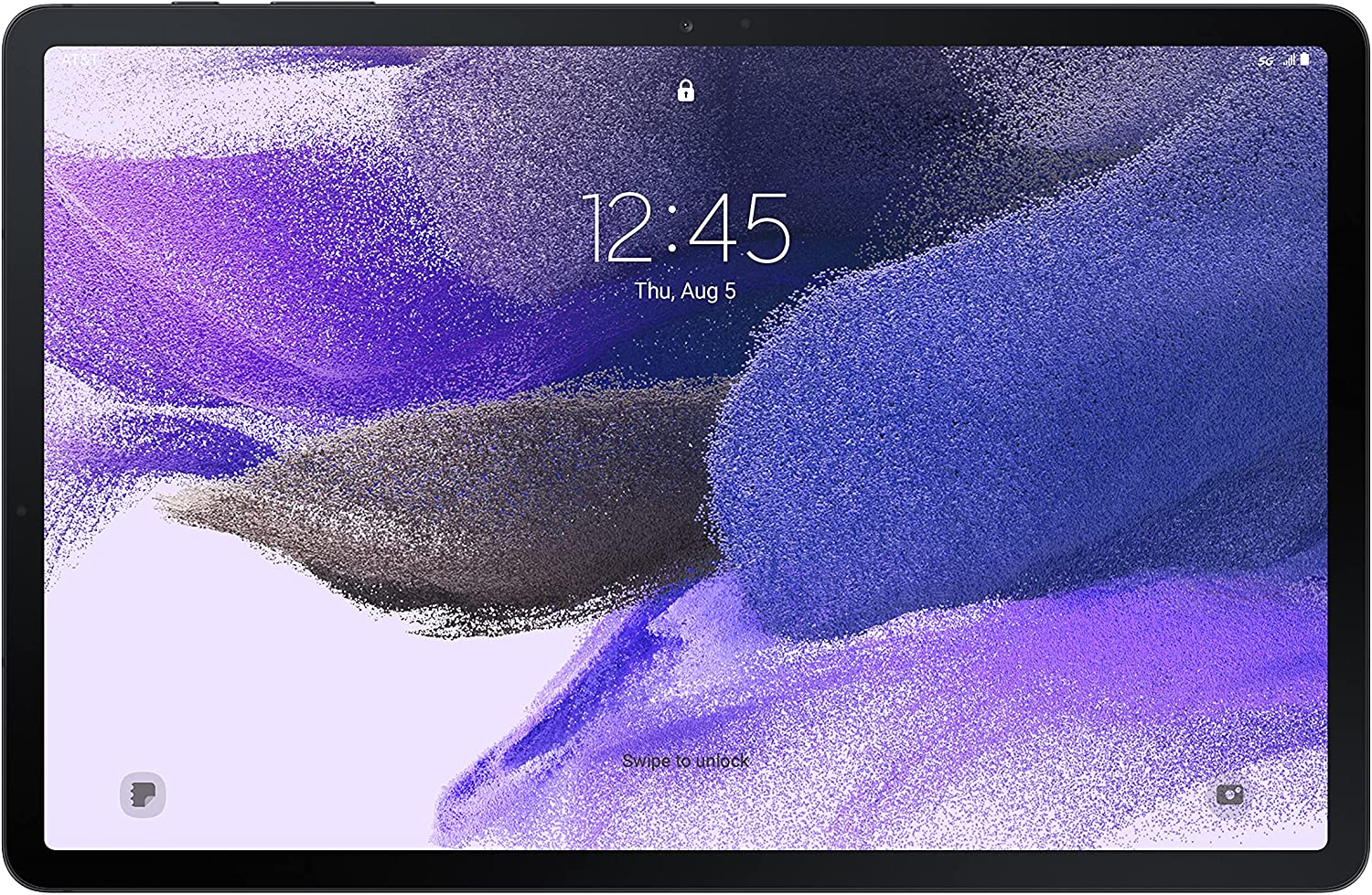 When you are in college, you need a tablet that lasts you throughout the day. The Samsung Galaxy Tab S7 FE comes with a massive 10,090mAh battery that should help you get by a day on a full charge. Another highlight of the device is its 12.4-inch LCD screen that offers a resolution of 1600 x 2560 pixels, a 16:10 aspect ratio, and a refresh rate of 60Hz. Apart from consuming audio-visual content, you can use this vibrant screen to browse the internet or create presentations.
Along with this device, you get a Stylus pen that proves to be extremely responsive and touch-sensitive. The tablet is available in two storage (64GB and 256GB) options and four different colors (mystic black, mystic green, mystic silver, and mystic pink). The Qualcomm Snapdragon 750G SoC processor, which the device runs on, lends it great speed and efficiency. The tablet features dual speakers that offer great quality audio.
It is a perfect device for college students who need a tablet for their entertainment and for doing their assignments.

It is also recommended for looking to invest in a tablet with a great display screen, high-quality audio, and high-end multimedia features.
12.4-inch HD screen

Super-fast processor

Stylus pen included

Strong battery life
Long charging process

No fingerprint scanner
User-Friendly Tablet with Strong Connectivity Features
Samsung Galaxy Tab A7 Lite Compact-Sized Tablet
Check Price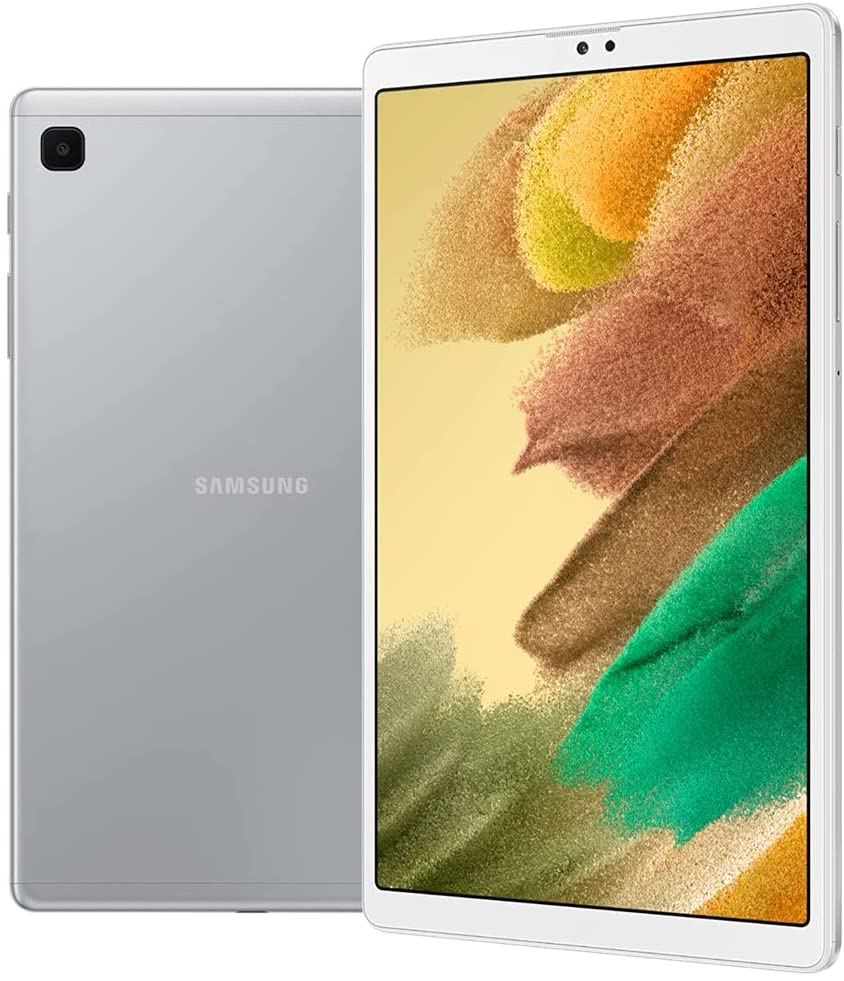 With a weight of 0.81 pounds and thin bezels, the tablet feels quite light in your hands and is convenient to hold. So, if your college is far away from home, you won't face any difficulty in carrying it around every day. The display screen is 8.7-inches wide and offers a resolution of 1340 x 800 pixels. The tablet features dual speaker grilles, which produce good quality audio output. The device runs on the MediaTek MT8768T chip, which is quite fast.
You are offered multiple connectivity options, including a micro SD card, USB-C port, and a 3.5mm headphone jack. The design of the device is simple, and you get to choose from two color variants, silver and gray. The 8MP rear camera and 2MP camera at the front are strictly functional and not the kind that will help you click memorable pictures. This is quite a downer as most college students like to own devices with great camera features.
If you like connecting multiple peripherals to your devices while doing your college work, you will hugely benefit from the robust connectivity support this tablet offers.

A good investment for those who travel frequently and are looking for a lightweight laptop that can be carried around without any difficulty.
Solid processor

Lightweight structure

Multiple connectivity options

High-resolution display screen
Not suitable for those who prefer bigger screens

Below-average camera performance
Budget-Friendly Laptop For College Students
Tabtrust 10-inch Wide Android Tablet
Check Price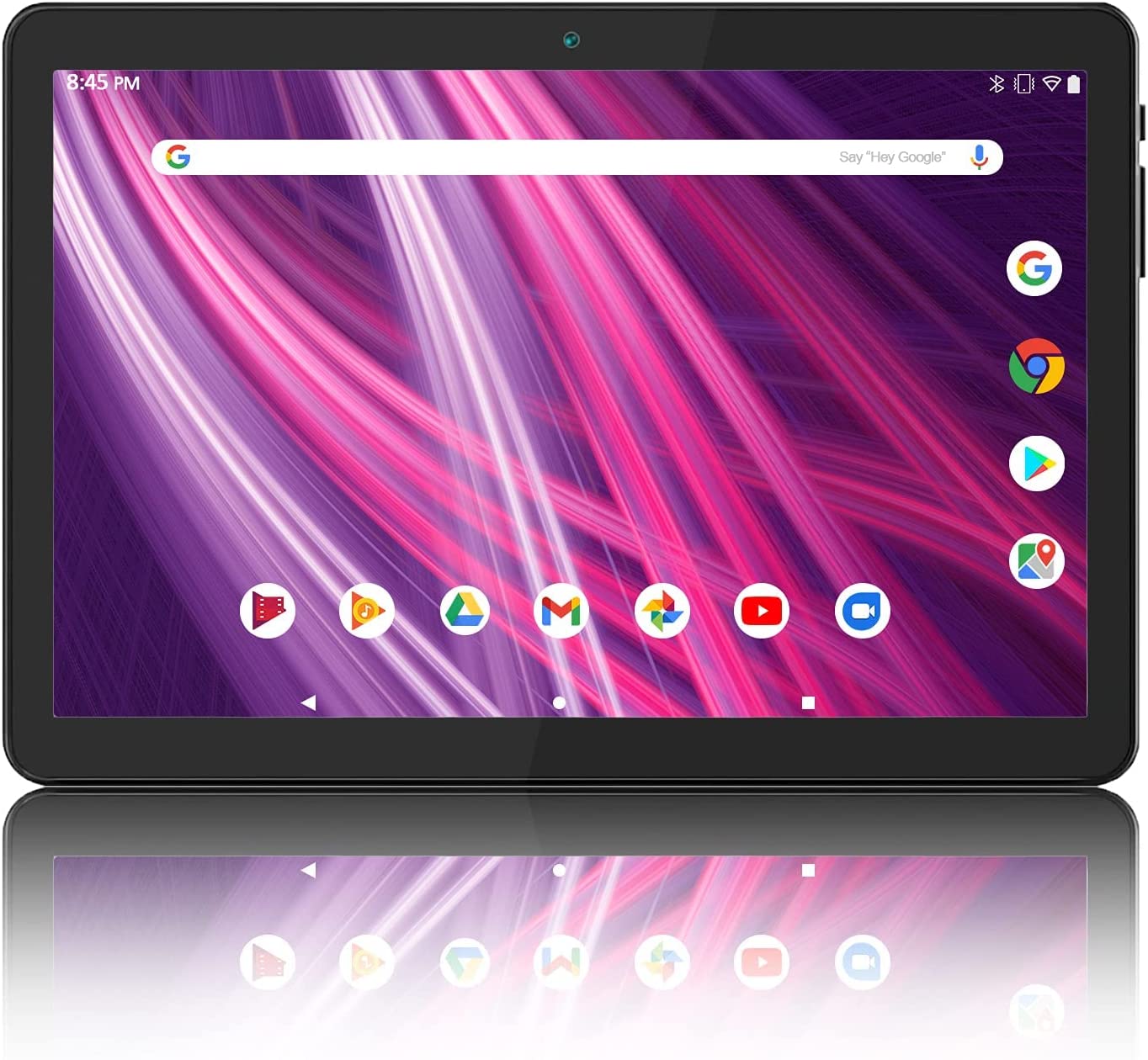 This tablet by Tabtrust has been designed for college-going students who wish to have a laptop that helps them do most of their work without costing a bomb. It comes with a reliable processor that helps the laptop perform a variety of tasks without experiencing any lag. Its speed can also be attributed to Android 10.0, which it runs on.
The device has a built-in 6,000mAh battery that offers a 6-8 hour backup. Despite being a budget laptop, it features a 10-inch wide display screen that does a very neat job of reproducing images. The screen is good enough for consuming audio-visual content, playing games, reading e-books, browsing the internet, and attending online classes.
If you are a college student on a budget and need a decent quality laptop, this should prove to be a good choice for you.

It was also recommended for those who wanted a tablet with a vibrant 10-inch display screen without spending a lot of money.
Affordable

Multimedia features

Good gaming performance

High-definition display screen
Limited brand support

It gets sluggish at times
High-End Tablet with Strong Camera Features
Apple 10.2-inch Premium Quality iPad
Check Price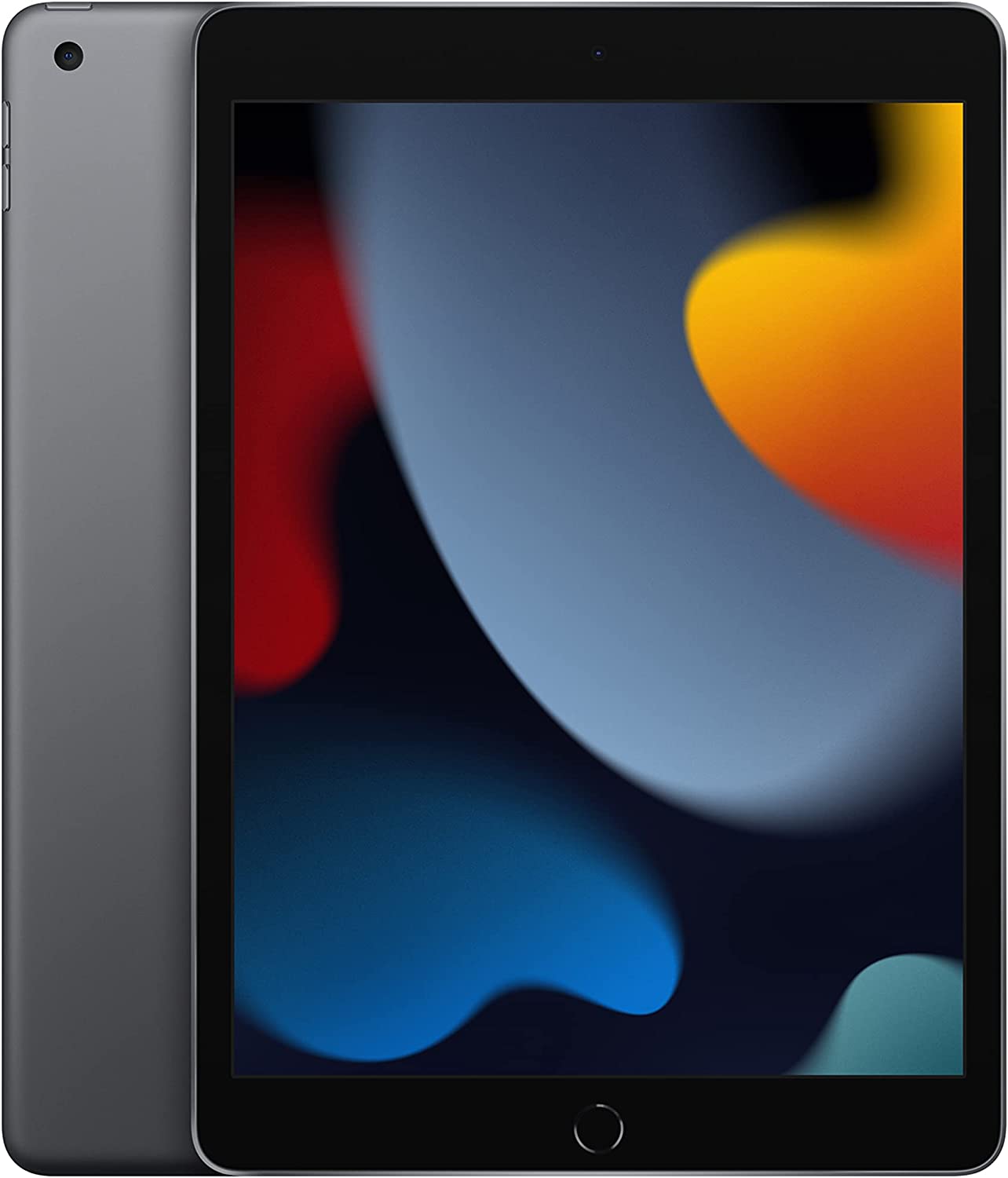 The 10.2-inch display screen, which boasts advanced technology, is one of the things that attracts many youngsters to it. The brand, of course, offers tremendous value. There are multiple security features, including the Touch ID button. The device's enclosure is manufactured from recycled aluminum and is extremely stylish.
If you have very high storage needs, you can opt for the 256GB version over the one that offers a storage capacity of 64GB. Along with Bluetooth 4.2 and Wi-Fi 5, you get a very useful 3.5mm headphone jack. What you don't get is a USB-C charging port. You have the option to add a few peripherals like the Smart Keyboard after acquiring the device.
Why You Should Buy This?
If you believe that having an Apple device would make your college life easier, then investing in this device would be a good idea.

A good option for those planning to invest in a premium quality laptop that could last beyond college.
Pros
High-quality display screen

Premium look and feel

Fast and steady operation

Available in two storage options
Cons
Expensive

No USB-C charging port
Well-Built Laptop with a Detachable Keyboard
Microsoft Surface Go 2 1080p Webcam Tablet
Check Price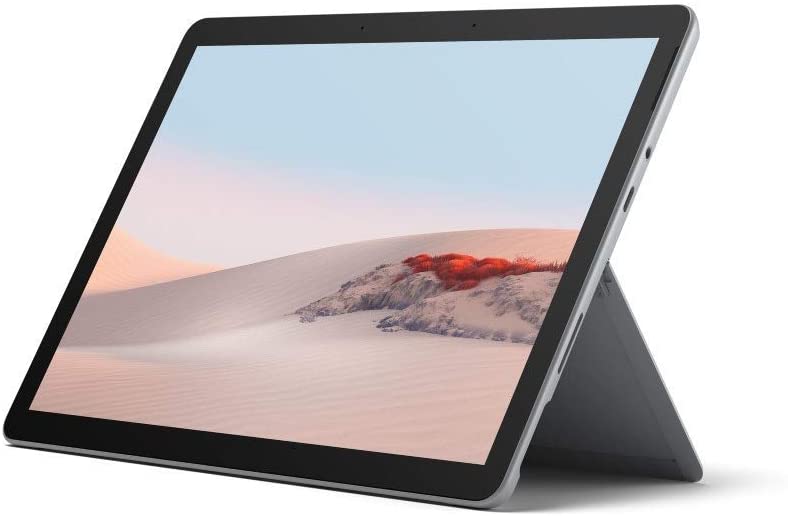 Online classes have become a norm these days. You need reliable internet connectivity and a laptop featuring a high-quality webcam to participate in these classes. The 1080p webcam this device comes with proves helpful for college students. The quality of the microphone and the speakers, too, is very good. The tablet comes with a 10.5-inch screen that produces high-quality images.
Along with the primary device, you get a sturdy detachable keyboard that helps you use this tablet as a mini laptop. Featuring a single USB-C port, this tablet fails to offer satisfactory connectivity support. While you should not have any issues playing basic or mid-level games, this is not the right device to run high-end games. Another drawback is that it offers limited battery support. At 0.5 kilograms, it is a fairly lightweight device and easy to carry around.
If you participate in video conferences regularly and need a high-quality webcam and a robust microphone, this would be the right device to invest in.

The detachable keyboard works very well for those in the habit of computing data with the help of a keyboard.
1080p webcam

10.5-inch HD screen

Lightweight structure

Multiple accessories provided
Limited connectivity options

Inadequate battery life
10.1-inch HD Screen Laptop with 8000mAh Battery
Zonmai GMS-Certified Android 10 Tablet
Check Price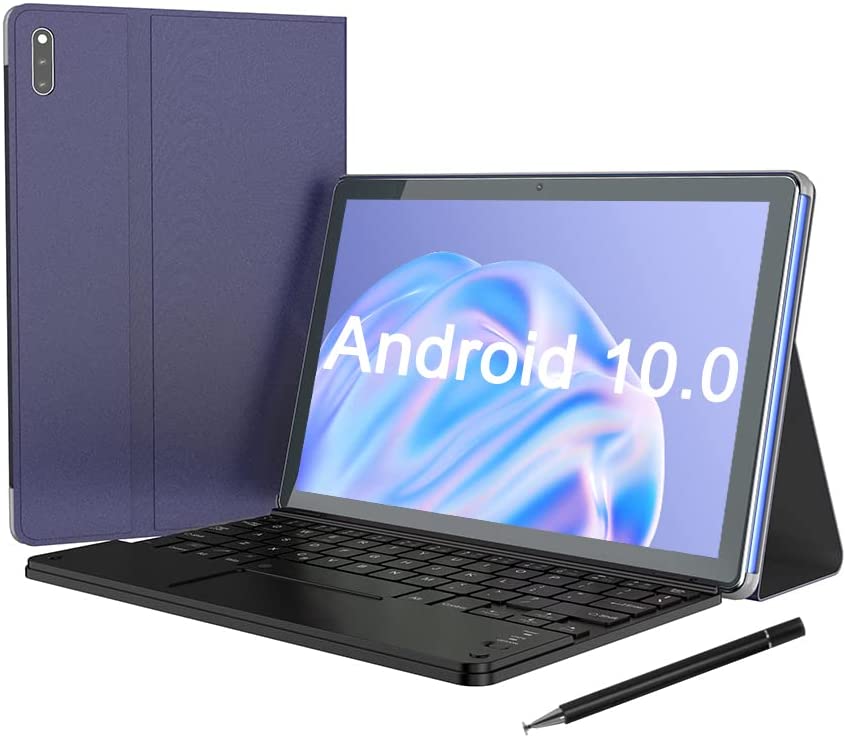 This tablet by Zonmai can be best described as a well-rounded tablet designed for college students. The 10.1-inch screen offers high-definition images and is suitable for watching movies, attending online classes, catching up with friends via a video call, browsing the internet, and checking e-mails. The device has a built-in 8,000mAh battery that can support the device for 9-10 hours when charged optimally.
The 1.6GHz octa-core processor is fairly efficient and contributes to the tablet's stable functionality. The 8MP cameras at the rear end and the 5MP front camera are good enough to take pictures with friends. Multiple connectivity options include Bluetooth 5.0, Wi-Fi, a micro SD card slot, and a headphone jack. However, while buying this tablet, you must remember that it does not support the use of a SIM card.
Why Should You Buy This?
Recommended for a versatile and durable tablet with strong battery life.

It's also an ideal option for those wanting to invest in a tablet with good connectivity features.
Pros
10.1-inch HD screen

Reliable processing unit

8,000mAh in-built battery

Multiple connectivity options
Cons
No SIM card support

Not for gamers
Stylish Looking Tablet for Tech Students
Lenovo Yoga Tab 3
Check Price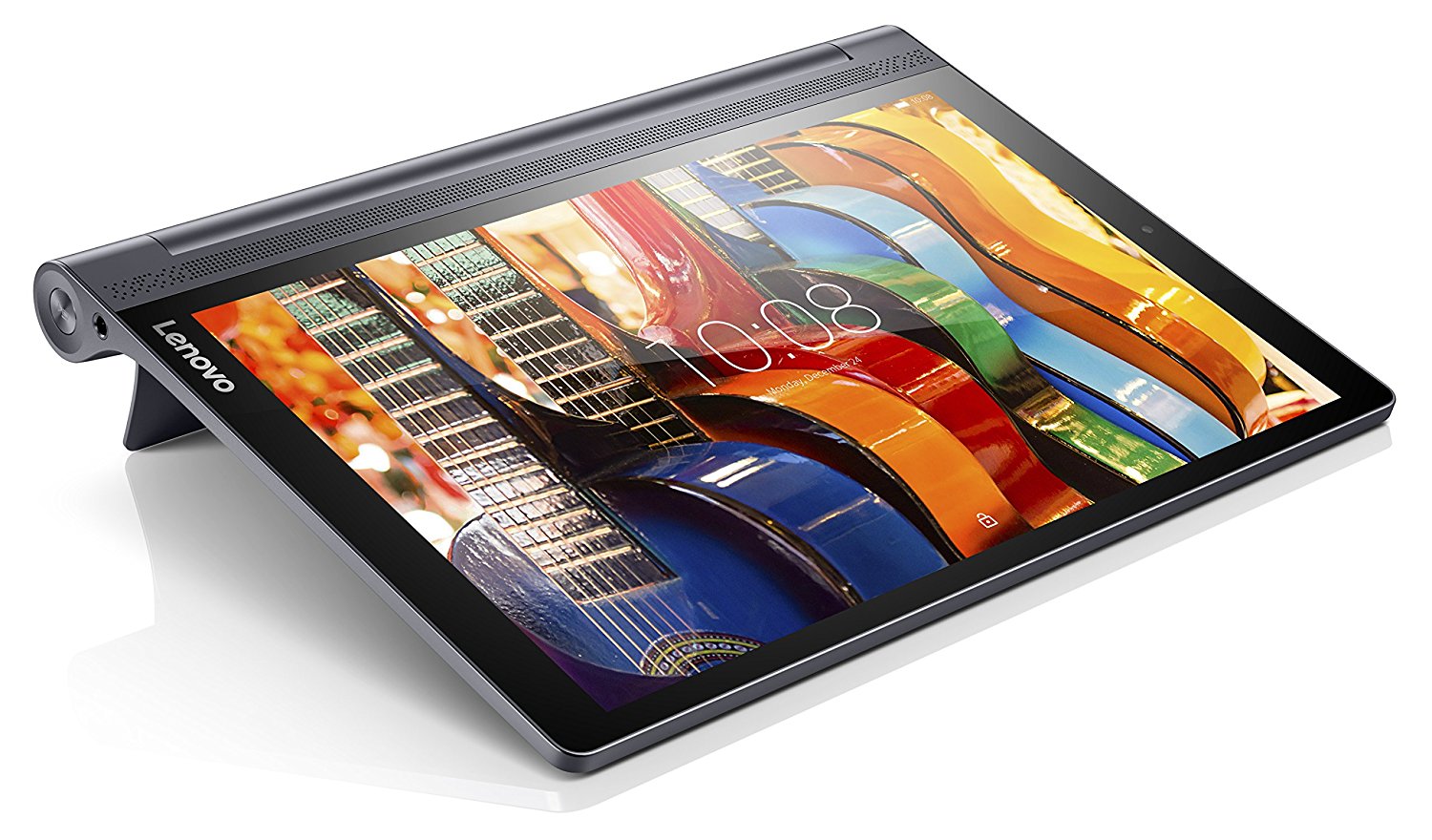 One of the most stylish and sleek designs of the modern age tablets for students is the Lenovo Yoga Tab 3. This tablet can help you accomplish almost anything. There is a great element of fun, as it offers versatile features for bright students. The tablet is super lightweight and comes with an 8-inch screen. The tablet also includes a rotatable camera to make your photography session fun and exhilarating. In addition, the tablet's so-called "yoga" posture can make you use it any way you want. Therefore, the students can be convinced of the portability of the Lenovo Yoga Tab 3 model.
Why Should You Buy This?
It has an 8-inch screen, and one can easily read their lessons on the tab.
The tab can be turned and twisted and can be used easily.
The battery lasts 8 hours, and you need not worry about charging the battery frequently.
High-quality aluminum casing offers sturdiness to the tab
It comes with Dolby Atmos surround technology which delivers excellent sound quality.
See also: Top Best Android Tablets
Frequently asked questions
Do all Tablets for college students come with a CD drive?
No, none of these tabs come with a CD drive. When all the data can be stored on USB drivers and micro SD cards, there is no need to have CD drives.
Are all tablets 2-in-1?
Only a few of them have the 2-in-1 feature. The 2-in-1 feature in the tabs allows the user to use the tablet as a laptop when needed. Some of the tabs recommended here come with this feature because a few students would be traveling, and during such times, using them as a laptop can be beneficial.
Can students buy these tabs?
Yes, all these tabs are specifically designed for college students. The advanced features, quality, and cost are perfectly made to suit the requirements of college students.
What kinds of tablets are best for the students?
Tablets with longer battery life and multiple features required to make and edit notes are the best ones for students. Students will be gathering information and also working on tablets simultaneously. Thus, battery life has to be good.
Do all these tabs come with an external keyboard?
Most Samsung tabs come with the keyboard bundled. If needed, college students have to buy the keyboard separately. Having a keyboard would enable you to work faster.
Conclusion
While going through the above list of tablets for college students, consider the battery life and the apps supported by the tablet, along with the device's processing power. The best tablets for a college student would be light and slim, making it more portable when you need to move from one lecture to another. Mobility is an all-important factor. It should also be stylish, as you need to use it for personal use.