Technobezz is supported by its audience. We may get a commission from retail offers
HP 15t-dw300 Home & Business Laptop
HP 2022 Newest 14in Ultra Light Laptop
2022 Newest Lenovo Ideapad 3i Laptop
Table of Content
Many people are looking for the best lightweight laptops to buy. Laptops, mobile phones, and tablets have been getting thinner and lighter by the day, and by the looks of it, no one is complaining a lot about it. We love the fact that lightweight laptops have chosen not to compromise when it comes to technology. Most of the ultrabooks that we have come across use high-end technology and are the best in the laptop industry which makes them as competitive as they are chic. Lightweight laptops have a reputation for being pricey, so you should avoid relating light with cheap.
The era of ultrabooks and lightweight laptops began when the MacBook Air was pulled out by Steve Jobs from a Manila envelope, and since then there was no looking back! Today, ultrabooks come with great processing power and excellent storage, apart from having huge battery life. They are a cross between less efficient tablets and heavier laptops. They are lightweight but offer some top specifications for various purposes and functions.
The ultrabooks listed here are the new generation, light, design-focused notebooks. They are thin at 20mm or even less. Most ultrabooks are designed based on the MacBook Air, as far as the form, weight, and design are concerned. They are a new breed of laptops, with a thin profile and lower costs than conventional heavy laptops. But they may also not have traditional peripherals like DVD burners, multiple USBs, hard-wired Ethernet ports, or additional ports available in conventional Windows notebooks. So check out the new generation of ultra-slim, lightweight laptops and see which one fits your needs.
See also: Top Best Laptops For Writers
Buying Guide
Apple Inc. has led the technology revolution by introducing products beyond imagination. The MacBook Air was one such revelation in the lightweight laptop category, and now almost every brand has a lightweight laptop model in its range. The advantage of lightweight laptops is that they are usually very thin and easy to carry. They are called Ultrabook in trade parlance. Owning a lightweight laptop is the desire of every laptop user. The reason many are not able to lay their hands on them is that lightweight laptops are priced higher than regular ones. You can still find one to your liking at a lower price point.
Look for key specifications and features.
Display Size: You will find that lightweight laptop models may be sporting displays below 14-inches. Check the size range and choose the one that suits you best.
Display Specs: Interestingly, though the display sizes may be smaller, they have much better specs like higher screen resolution and thin bezels. You will find the images and videos a lot clearer and brighter on lightweight laptops.
Touchscreen: Many Ultrabook models come with the touchscreen feature. This makes the use of the computer a lot more comfortable and convenient.
Processor & RAM: When you browse through the models selected in the lightweight laptop category, you may find many of them with the Intel Core i7 processor supported by 8GB of RAM. This is a decent specification, and you can expect smooth performance from your laptop.
Connectivity: You will notice that all the ports you find in your regular laptop range may not be available on sleek, ultra-thin, lightweight laptops. The reason is obvious; the thin sides don't permit any space for such provisions. You may have to understand that all devices can be connected physically and the rest through Bluetooth.
The longer battery life and better storage levels on these laptops are an added advantage.
Top Best Lightweight Laptops
A latest-generation laptop with high drive capacity
HP 15t-dw300 Home & Business Laptop
Check Price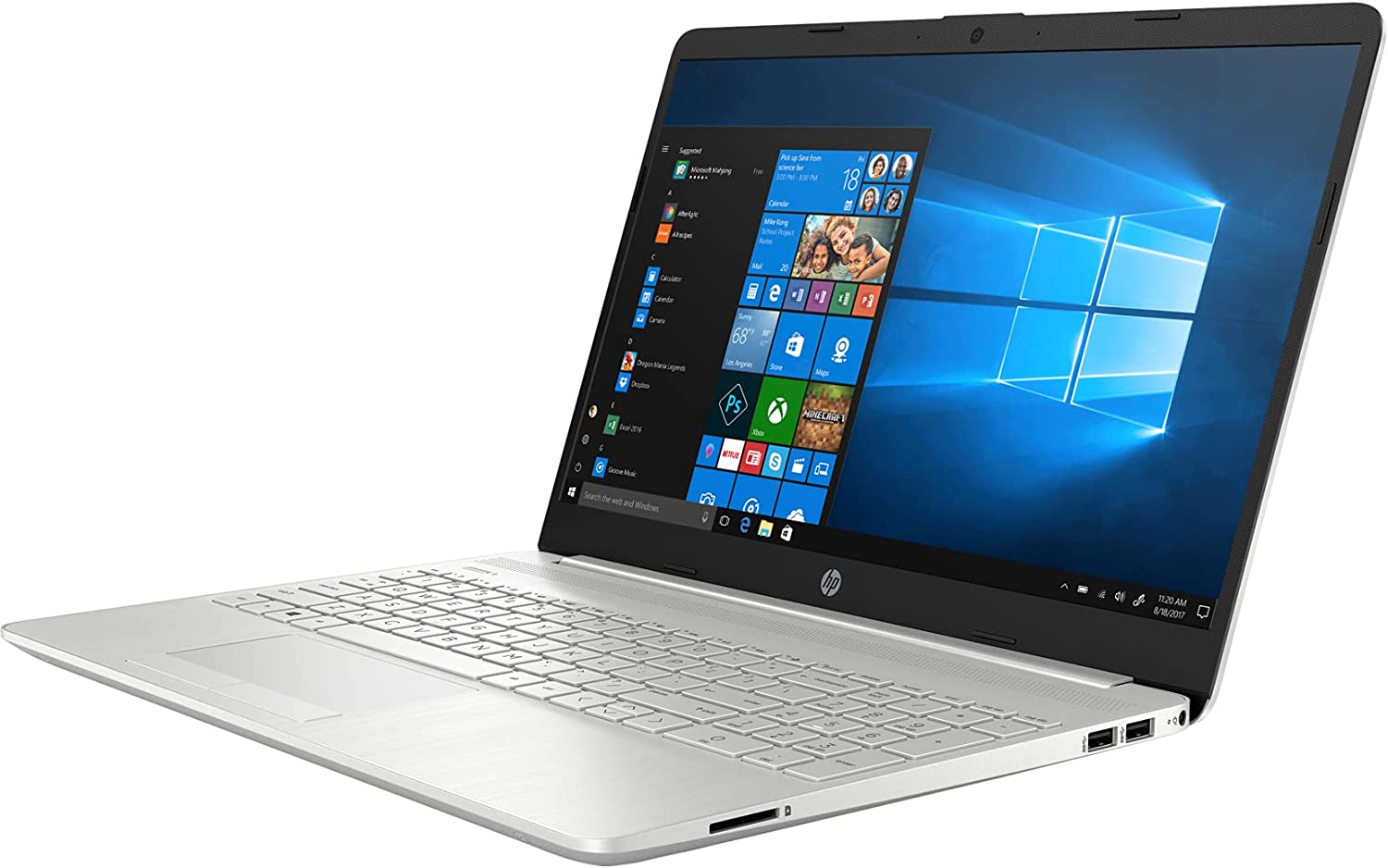 With a 15.6-inch touchscreen LED display, this laptop makes it easier for you to navigate across the pages. It has a 720p HD webcam to make your meeting experience more seamless and qualitative. The 11th generation Intel core processor delivers up to 4.7 GHz CPU speed.
A 512 MB hard drive lets you store heavy files without worrying about running out of space. With 16 GB of RAM capacity, you can work on multiple tasks at once without lacking any speed. Lastly, the Dockztorm USB hub makes data download and upload super speedy.
The latest generation processor enables you to multitask on your laptop at high speed.

The USB Hub makes the data sync rate much higher than other laptops on this list.
Large LED Screen

Touchscreen available

Preloaded Dockztorm USB Hub
No backlit keyboard

Mouse scroll may not work
A laptop with an elegant design and a large display screen
HP 2023 Newest 14in Ultra Light Laptop
Check Price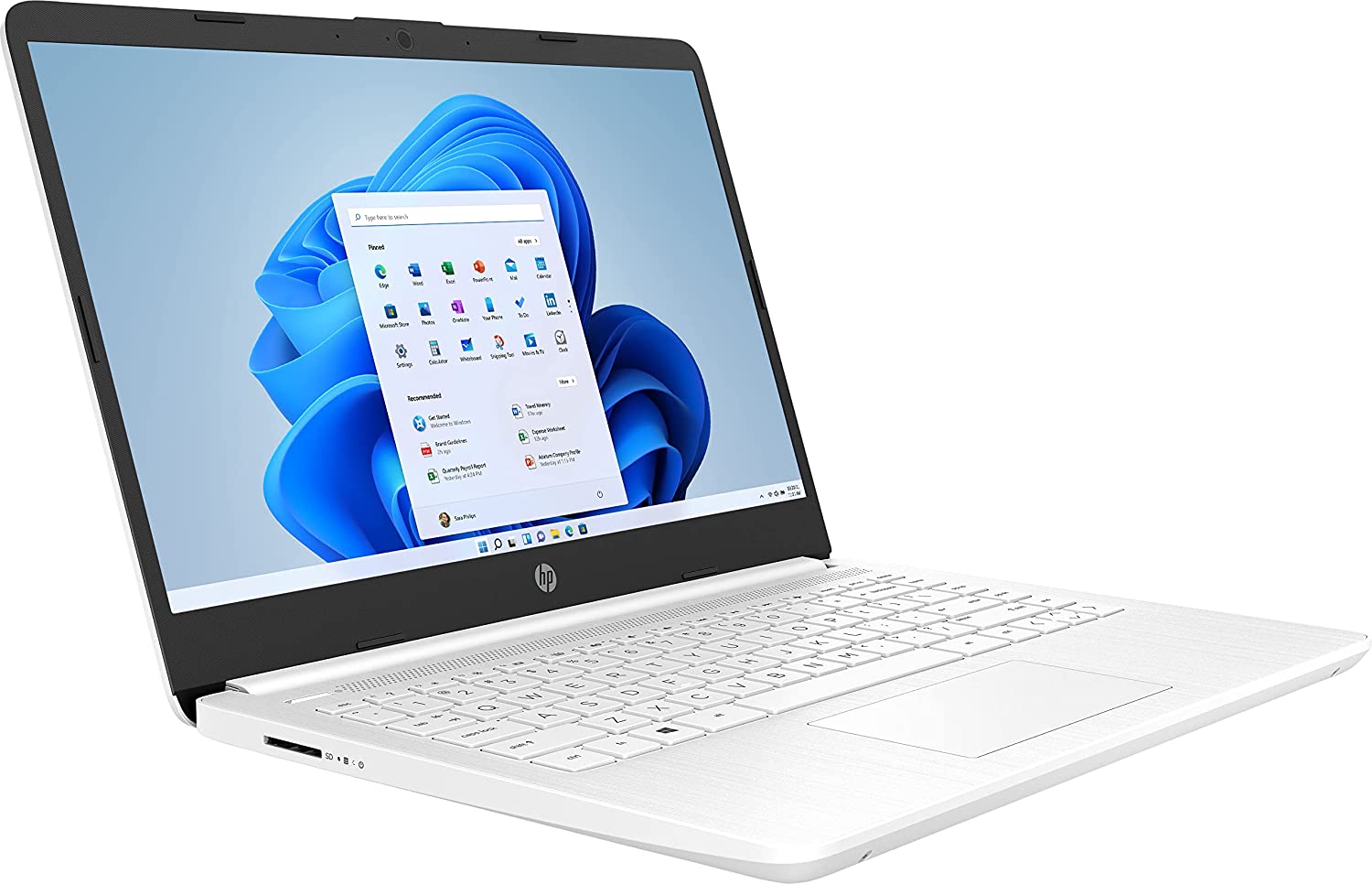 If you are someone who needs a multi-monitor setup, then this laptop is the best option for you. With micro-edge technology, this laptop provides the best viewing experience. This laptop comes preloaded with an Intel Celeron processor for fast internet browsing and multitasking.
The 4 GB RAM and 64 GB capacity allow you to fulfill your basic office needs. The Intel Celeron processor delivers a maximum CPU speed of 2.5 GHz. The operating system installed on this laptop is Windows 11, making it easier to install all the new generation apps on your laptop.
The micro-edge display allows a wide viewing angle and a multi-monitor setup.

The combination of disk space and RAM is ideal for basic computer work.
Latest Operating System

UHD graphics

Dual-core processor
Low RAM capacity

Low disk space
A high-speed laptop with maximum disk space
2022 Newest Lenovo Ideapad 3i Laptop
Check Price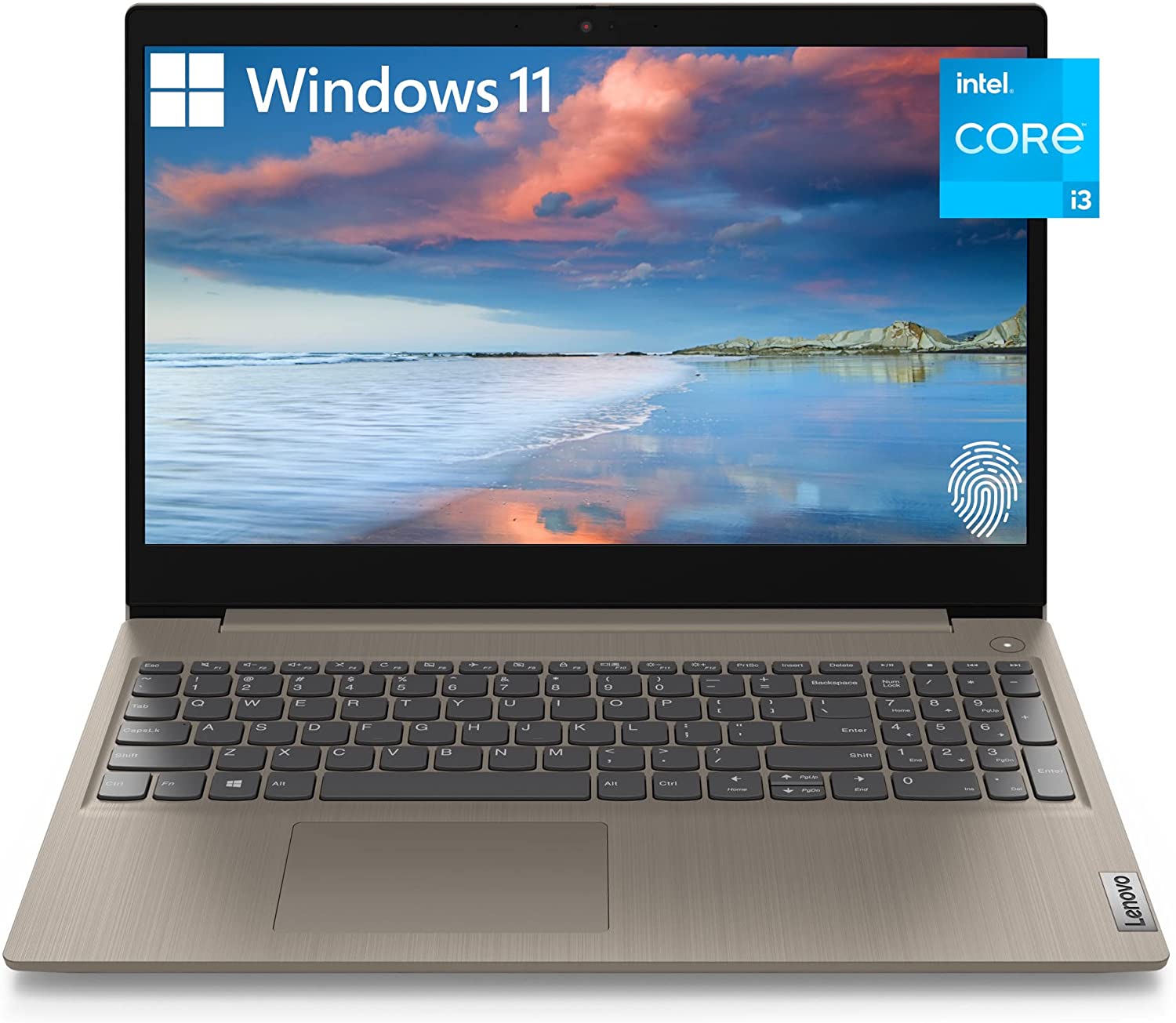 This laptop by Lenovo is a complete package with a full HD display, a high disk space of 1 TB, and an impressive RAM capacity of 20 GB. These features make this laptop a perfect choice for developers who have to work on energy-intensive software that is large.
The laptop comes with the latest generation Intel Core i3 processor, which claims to provide a basic CPU speed of 3 GHz, which can be boosted up to 4.10 GHz. In addition, the laptop comes preloaded with Windows 11. This means you get a more consistent design, a better layout for displaying applications, and improved performance features.
The fingerprint reader in this laptop allows you to set fingerprint passwords for the applications installed on your laptop.

The latest processor ensures high speed while working on multiple tasks on your laptop.
High disk space of 1 TB

High RAM capacity of 20 GB

The latest operating system comes pre-installed
Not beginner-friendly

May be heavy
A laptop with a sleek design and large RAM capacity
HP Pavilion Laptop (2022 Model)
Check Price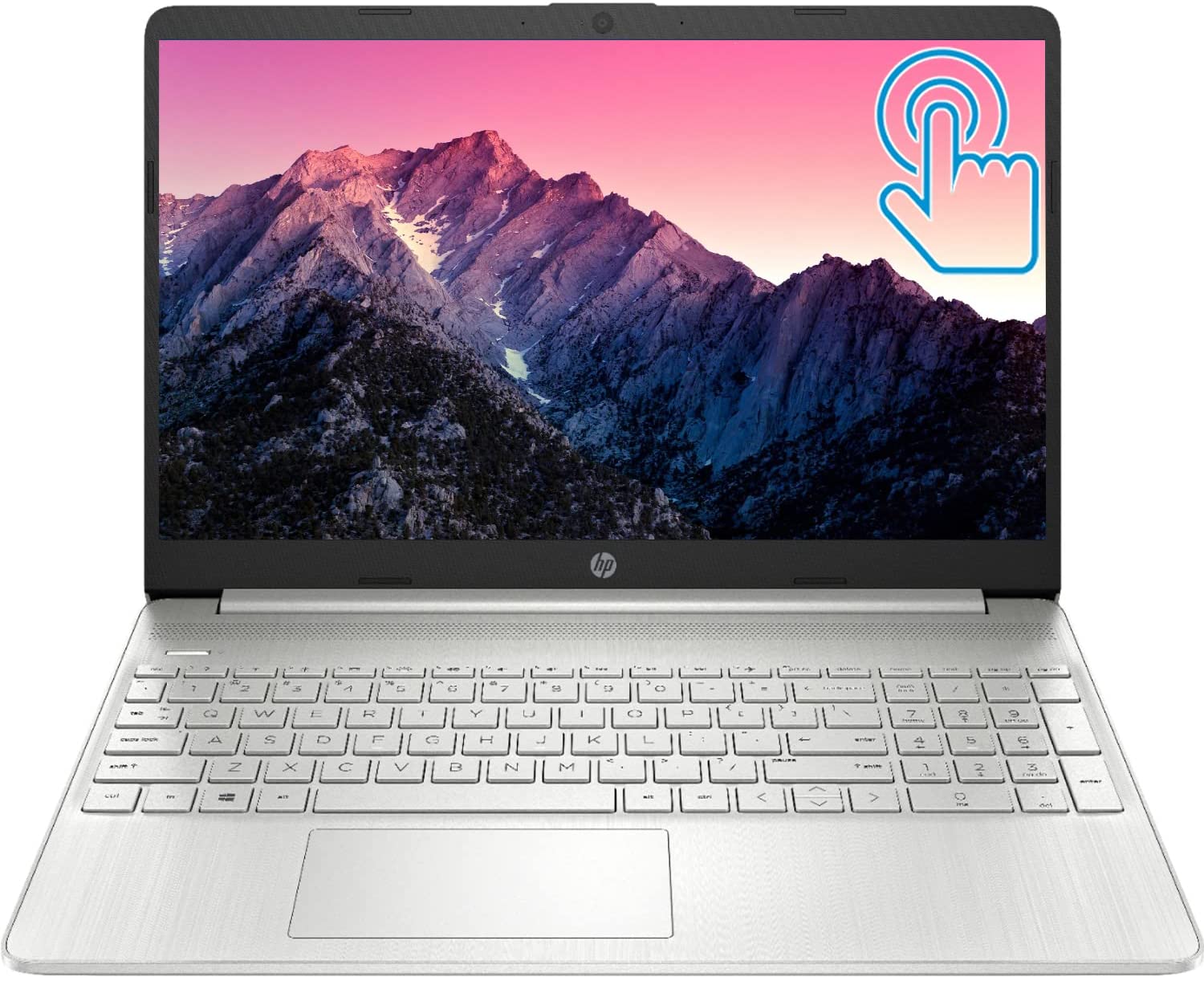 This laptop with a 15.6-inch display and touchscreen compatibility is all you need for a smoother browsing and movie-watching experience. The micro-edge and bright view display ensures that the images on the screen look as real as possible. The AMD Ryzen Dual-Core processor installed on this laptop can easily beat the other processors in this range.
This laptop provided by HP is an ideal mix of RAM and hard drive capacity with 16 GB RAM and 512 GB of Solid State Drive. Weighing only 3.75 pounds, this laptop is extremely portable. It has a battery life of 7.5 hours which means that you can work even while traveling.
Why Should You Buy this?
The touch screen on this laptop allows you to navigate the pages easily.

The high RAM capacity makes it easy for you to multitask without compromising on speed.
Pros
Beautiful color

Considerable disk space

High CPU speed
Cons
Contrast adjustment may be an issue

The operating system is not up to date
A laptop with a perfect combination of RAM and disk space
ASUS VivoBook 15 Thin and Light Laptop
Check Price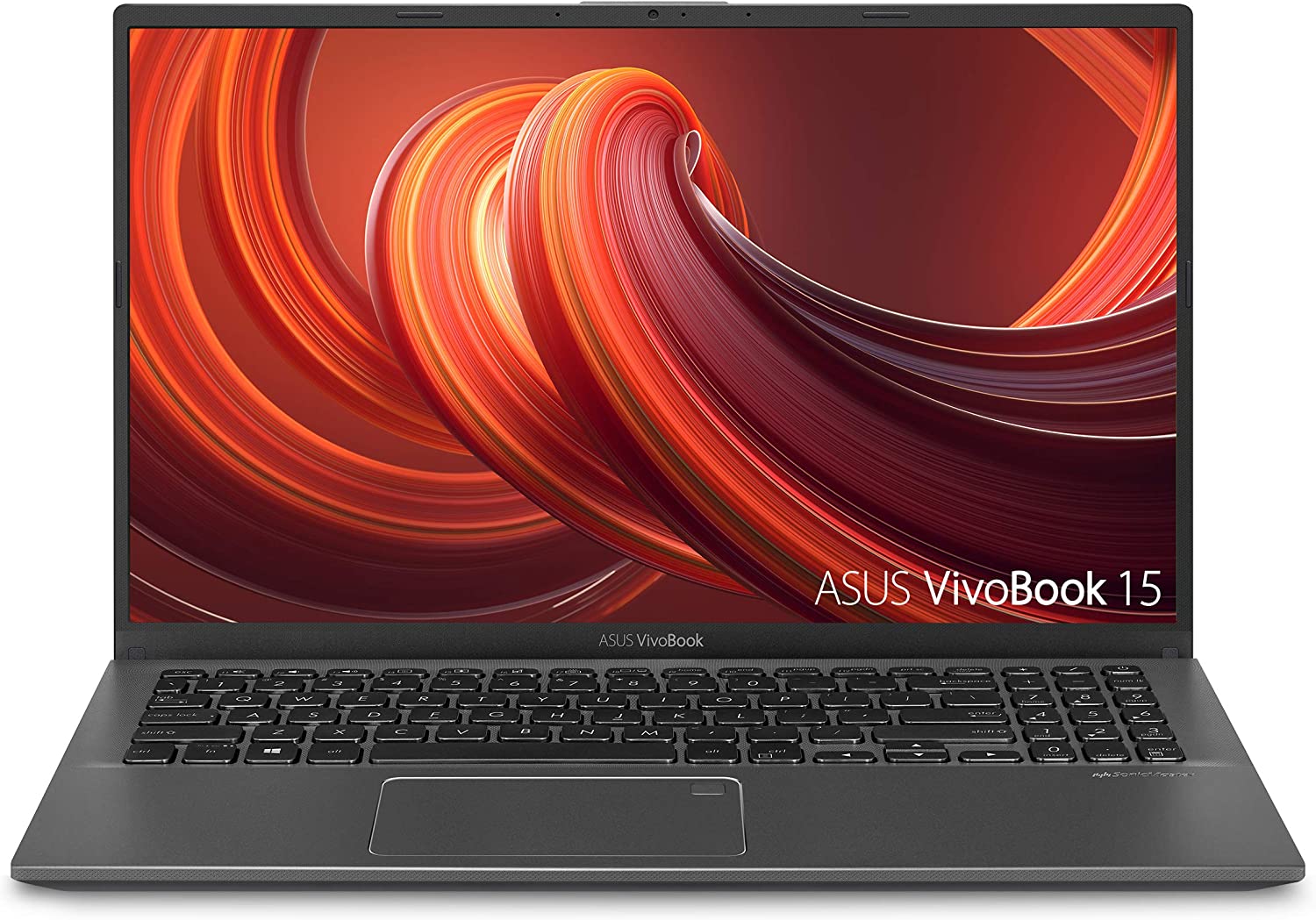 Equipped with a 10th-generation Intel Core i3 processor, this laptop is an ideal device to stream video sessions and online classes. This Asus Vivobook in its slate-grey color, looks extremely elegant. It has 128 GB hard drive space and 8 GB RAM capacity, which looks perfect for fulfilling basic work requirements.
This Asus laptop comes with a beautiful backlit keyboard so that you can work uninterrupted, even at night or in dim-lit conditions. In addition, it is built with an ergo lift design for an elevated keyboard position for a better typing experience. It has Windows 10 S as its operating system. However, if you face difficulties downloading apps from Microsoft Store, you can simply switch off the S mode.
This laptop is ideal for students who have online classes to attend as it is highly compatible with Google Classroom.

The backlit keyboard allows you to work in dim-lit conditions.
88% screen-to-body ratio

3 USB ports: 2 USB 3.2 and 1 USB 2.0

Type-C and Type-A ports are also available
Very old processor

RAM capacity may be low
A laptop with a powerful processor and high-definition graphics
Lenovo IdeaPad Premium Slim Laptop
Check Price
Loaded with an Intel Evo platform Core i7 processor, this laptop is set to deliver a boundary-breaking performance with its responsiveness and performance. The Quad-Core processing provides efficient energy to power up your laptop. With a 14-inch screen, this laptop is in the ideal screen size range. It has an anti-glare display that prevents you from witnessing strain on your eyes while working long hours on your laptop.
It has 16 GB RAM and never compromises the speed of your browsing experience, the experience of playing high-definition games, and watching movies all at once. The 1 TB SSD installed on this laptop doesn't contain any moving parts. This means you won't hear any noise while working on your laptop or downloading heavy files. Weighing only 3.66 pounds, it is one of the most light-weighted laptops on this list compared to the laptops within the same price range.
Why Should You Buy this?
This laptop is a complete package for someone looking to buy a mix of high storage and RAM capacity.

The keyboard comes with a fingerprint reader so you don't have to always enter your password.
Pros
Anti-glare screen

IPS technology for a wide viewing angle

Integrated graphics
Cons
Battery life may be short

Google Chrome may not work efficiently
See also: Top Best Smartphones
Frequently Asked Questions
By lightweight, does it mean these laptops are very brittle?
No, that is not correct. Modern technology has evolved where lighter materials are available with even greater strength than the traditional ones used for making laptop shells. These can be thin but strong. You don't need to worry about the lightweight laptops being brittle. However, you have to handle any laptop with care.
I selected a lightweight laptop on Amazon, but it says it's out of stock. How long will it take to get it back in stock?
It is difficult to say since the manufacturer and the seller will only know the real status. There can be many issues involved. If the laptop model you opted for is yet to be shipped from the manufacturer's factory (it could be in China or Taiwan), it can take more time. If it is within the US and has to be reached to the seller's warehouse, the product may be back for sale soon. Check with the seller for the exact situation.
Is the software on the lightweight laptop kept updated after I purchase it?
If your lightweight laptop has come loaded with Windows 10, there will be automatic updates from Microsoft. These updates land directly on your laptop and will be downloaded and installed by the system. Sometimes your permission may be sought to update the installation. There may be multiple restarts required during the update. All working apps may have to be closed for that. So yes, updates are carried out.
Are laptops supplied with anti-malware programs?
Many laptops are supplied with some kind of Vanilla antivirus software. However, it may not be sufficient to protect your laptop fully from malware. You must invest in a good antivirus package and renew it yearly. The cost you pay for them is worth every cent they charge.
How long does it take for laptops to charge fully?
There is no standard set for the charging time of laptop batteries. It varies with each model; the variables include the size of the battery and the type of adapter you are using. Fast chargers are now available for laptop charging too.
Conclusion
Here's a list of the best lightweight laptops of 2023. We have kept processors, price, and battery life in mind while curating this list because most users find these to be the most important features in any laptop. Keeping in mind that lightweight laptops have been gaining a lot of popularity, and the price continues to go north because of the power they pack, most of these laptops may be considered a premium choice for many users.
These ultrabooks are perfect for those wanting a slim, light laptop at reasonable prices. Ultrabooks are available from all the top manufacturers like Samsung, Asus, Toshiba, Lenovo, and HP and are worth taking a look at. Heavier laptops come with more features and ports, but you can get the same hardware in a laptop that is design focused. The price ranges from $1000 to $1500 depending on the accessories available and the specifications of the ultrabook.
It is impossible to do serious 3D gaming on these ultrabooks. However, most of them come with RAM sufficient for regular activities. The hardware, however, might be slower than those available in heavier laptops. The specs will also be mid-range, perfectly suitable for work, multimedia, and entertainment. Check these laptops if portability is an important aspect for you, rather than heavy features. If you do a lot of writing, light tasks, surfing the web, or you just want a laptop with you when traveling, these are ideal.
Was this article helpful?
This helps us improve our website.