Technobezz is supported by its audience. We may get a commission from retail offers
–
Apple promised its users remarkable experience of virtual reality on their smartphone. They came up with iPhone X and have included the software of virtual reality which is incomparable. All the VR enthusiasts who are already using the iPhone X and wish to convert their 5.8 smartphones into a VR device should get a VR headset. There are several VR headsets available in the market. All of them are powerful and loaded with modern technology so it can be difficult for you to select the one for you. Here is a list of the best VR headsets for iPhone X.
See Also: Top best apps for iPhone X
Best VR Headsets For iPhone X
Best VR Headset For iPhone X With Excellent Features
Elegiant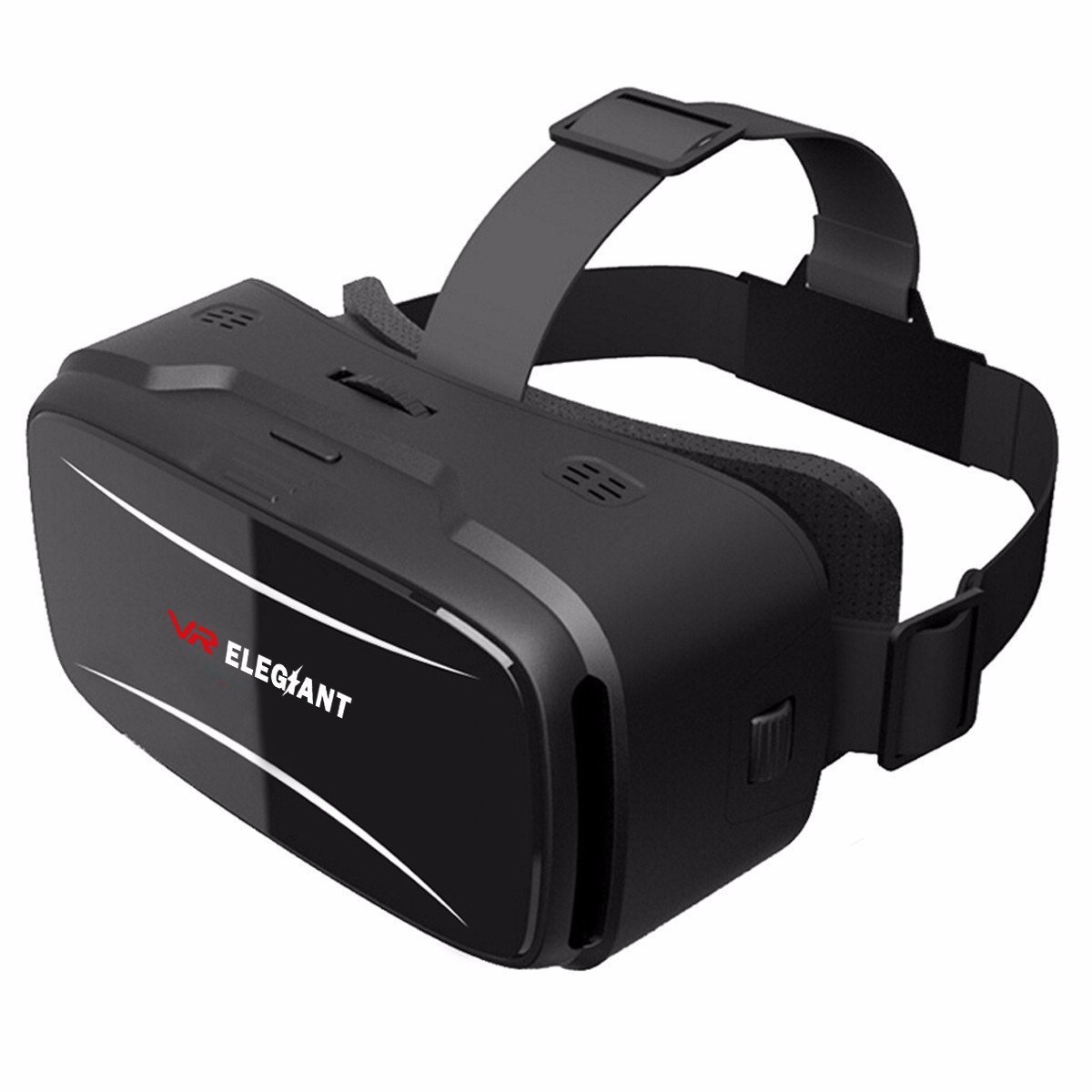 There is nothing that beats the powerful performance of Elegiant when it comes to VR headsets. The company has used the highest quality of optical resin lenses which doesn't use stimulation plastic sheet so when you zoom into the images the distortion is minimum and offers a wide view-field thereby reducing dizziness and visual fatigue even if you use it for a long time. The wind guide hole in the headset helps in cooling down your phone while you are using it. You can enjoy VR games or other apps for a long time without the iPhone X getting heated. iPhone X's 5.8 screen fits in perfectly in its wide frame.
Best VR Headset For iPhone X With Touch Feature
DESTEK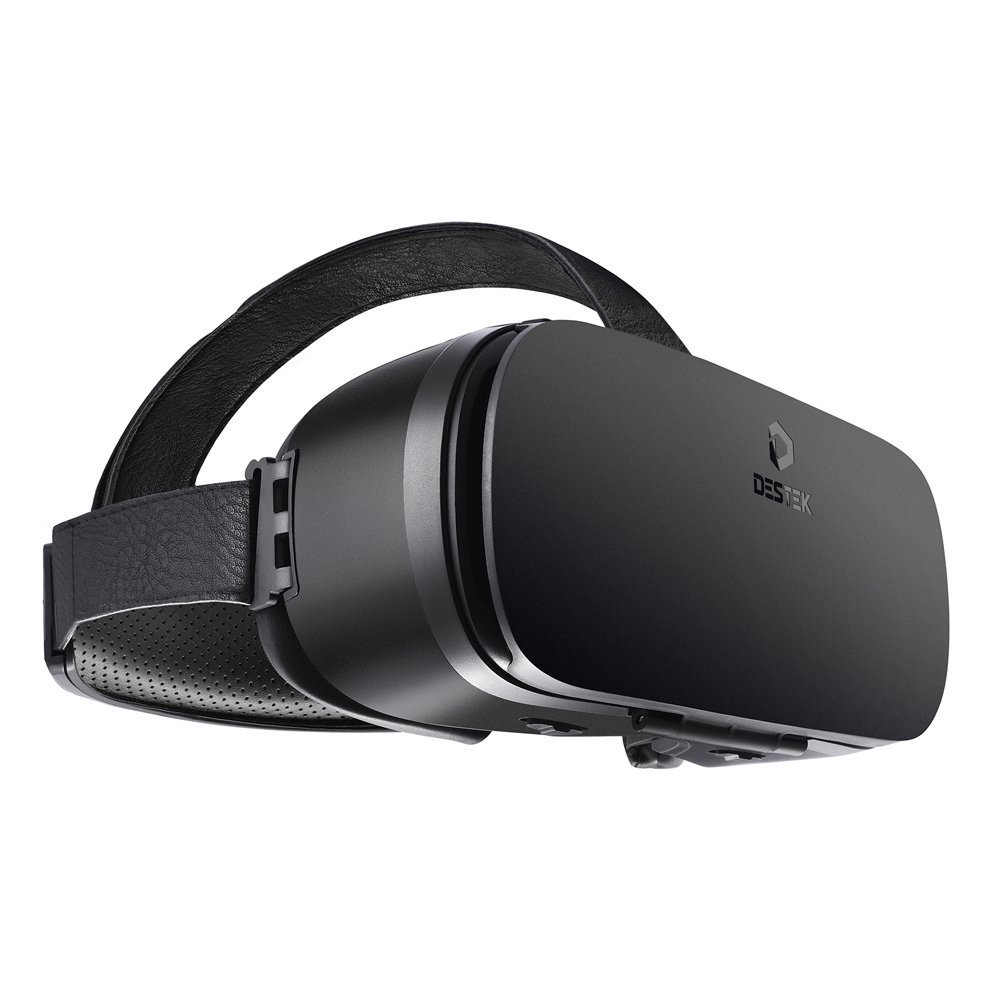 Another superb choice in the list of VR headsets for iPhone X is the VR headset from DESTEK. The headset comes with touch feature that makes it more modish and lets you enjoy your VR session to the fullest. The 103° field view lets you enjoy videos or pictures as if you were physically present at the location you are viewing through the headset. Anti-Blue Light HD lenses are superb for eye care. The company has designed the headset to give you a perfectly balanced experience of clarity and immersion enhancing the quality of your viewing experience.
Best comfortable VR Headset For iPhone X
Merge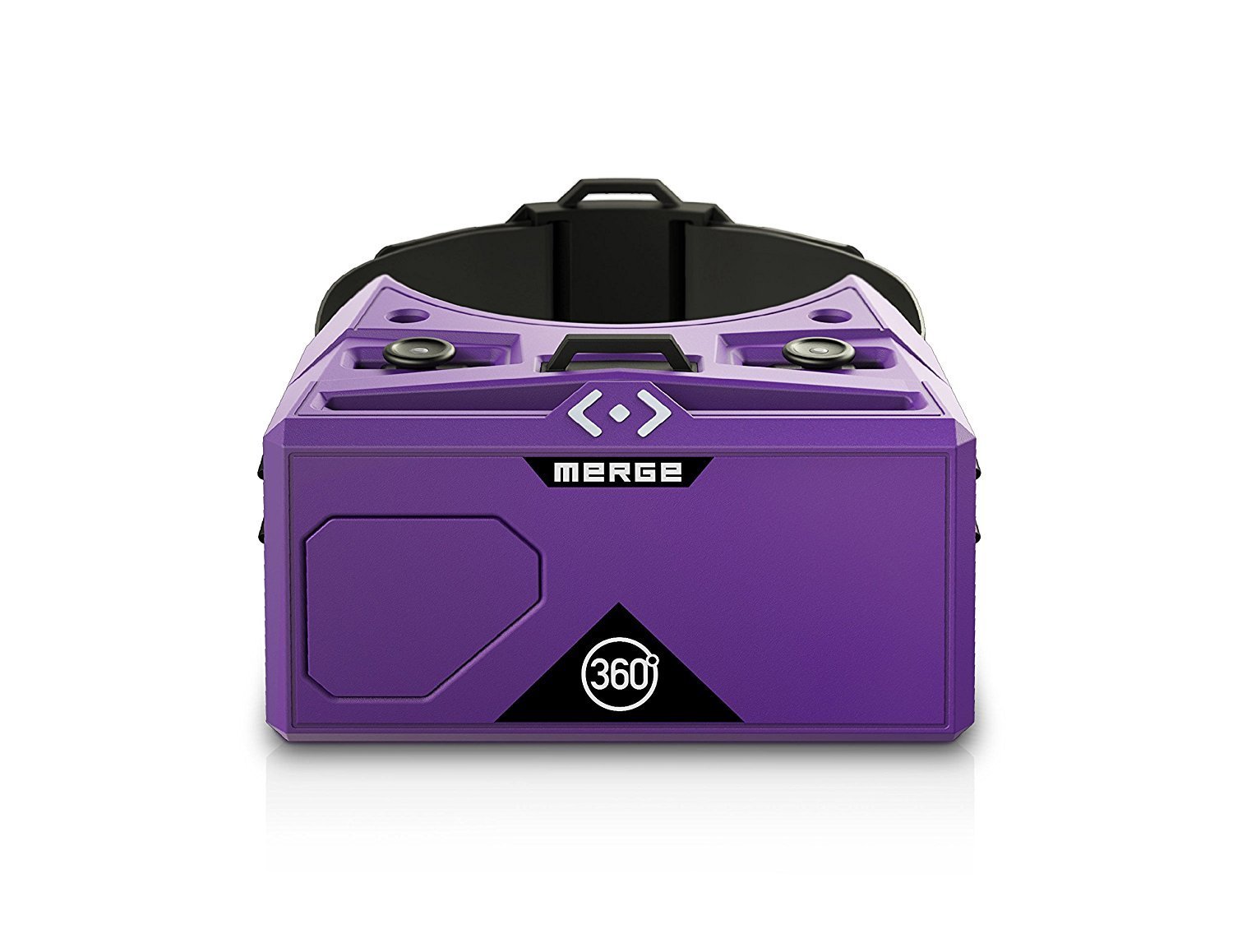 The headset from Merge is made of light, flexible and soft foam which sits comfortably on your face. The material used in the making of the Merge VR is of superb quality so it can withstand drops. You feel nothing while wearing it, as the headset has a superb contoured design making your face restful while you use it. Two input buttons are spring-loaded and help you work around with the apps or control your games effortlessly without you having to use a controller. You can adjust the lenses individually to suit the distance that your eyes are comfortable with.
Best VR Headset With High-Quality Lens
VR Shinecon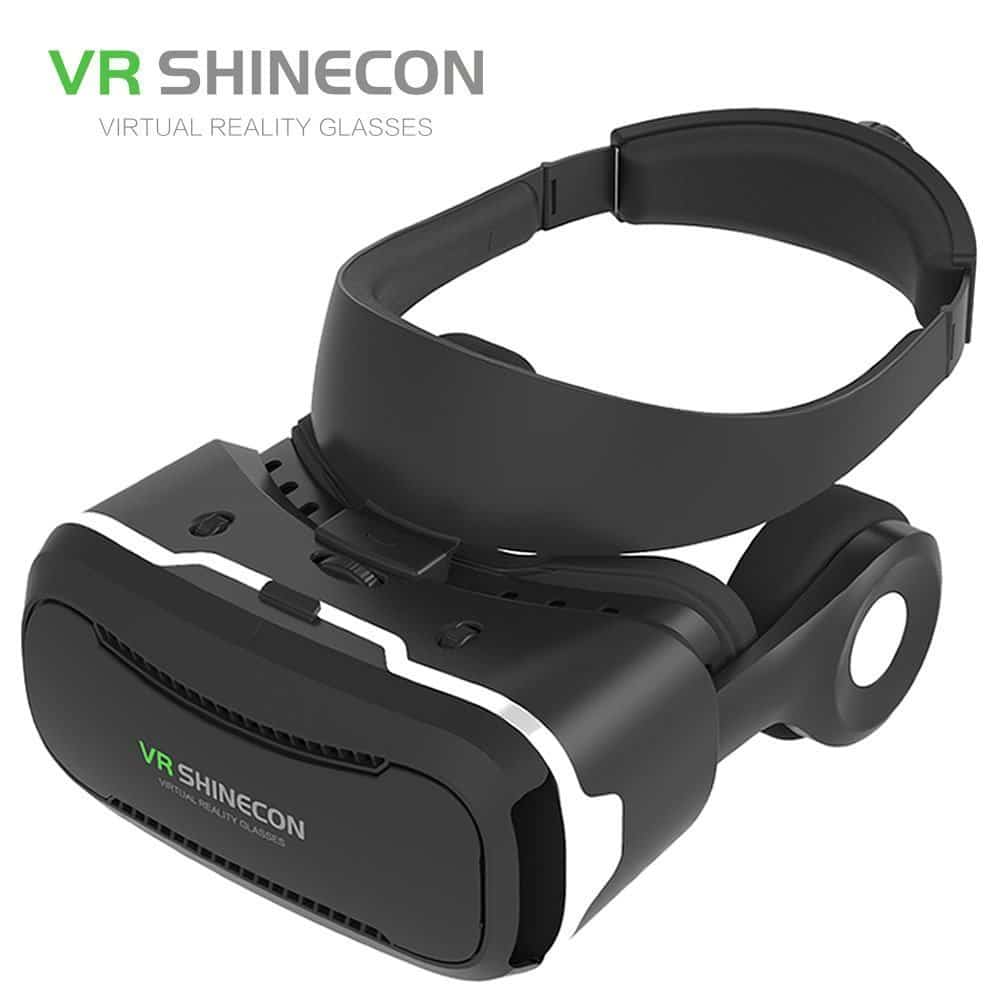 Next in the list of best VR headsets for iPhone X is the VR Shinecon. The headset lets you make the best of the VR feature on your smartphone. You get a 110°panoramic visual for games, movies, and media. The strap is light, made of a soft material. It is T-shaped and adjustable. The soft material of the strap doesn't put much pressure on your nose, head and your eyes keeping you in comfort throughout the time you have it on. You also get a 350° VR experience thus opening an all-new world of immersive Virtual Reality for you – giving you the feel of you actually being in the game or the surroundings that you are playing or viewing. It features a high-quality lens made of PMMA optical resin which gives you quality viewing.
Best VR Headset For iPhone X With Added Accessories
BNEXT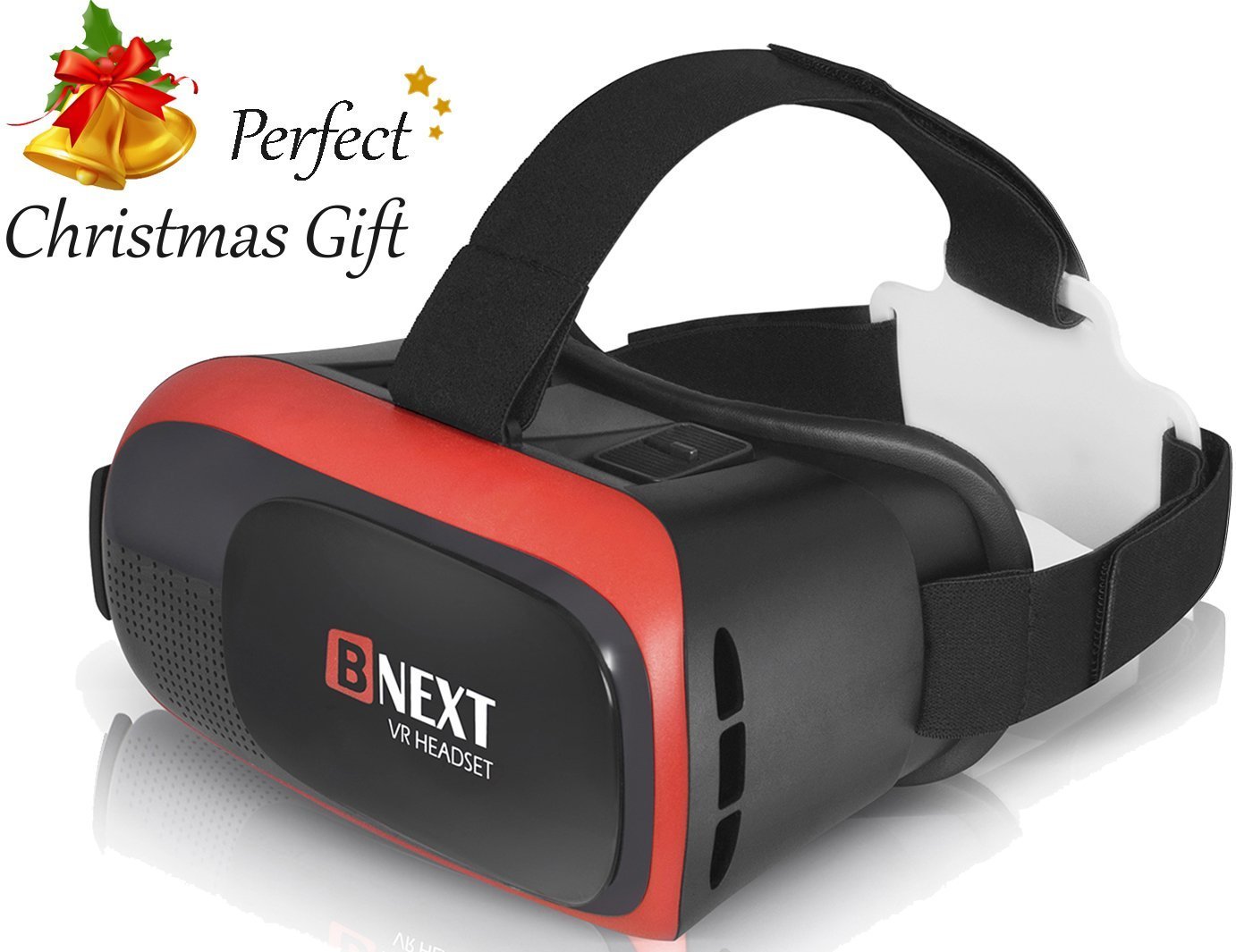 Whether you want to watch movies or play games, this VR headset from BNEXT will give you a sophisticated viewing experience. It is comfortable to wear and can be used for long hours without bringing any discomfort to your eyes. You get to adjust the focal and optical distance so you can widen the viewing angle to suit the focal distance according to your viewing capability. This also helps in reduced distortion while you enjoy games or videos. The company has also added headphone jacks and a couple of other accessories to enrich your VR experience with this powerful headset from BNEXT.
Best VR Headset With Excellent Sound Quality
LUPHIE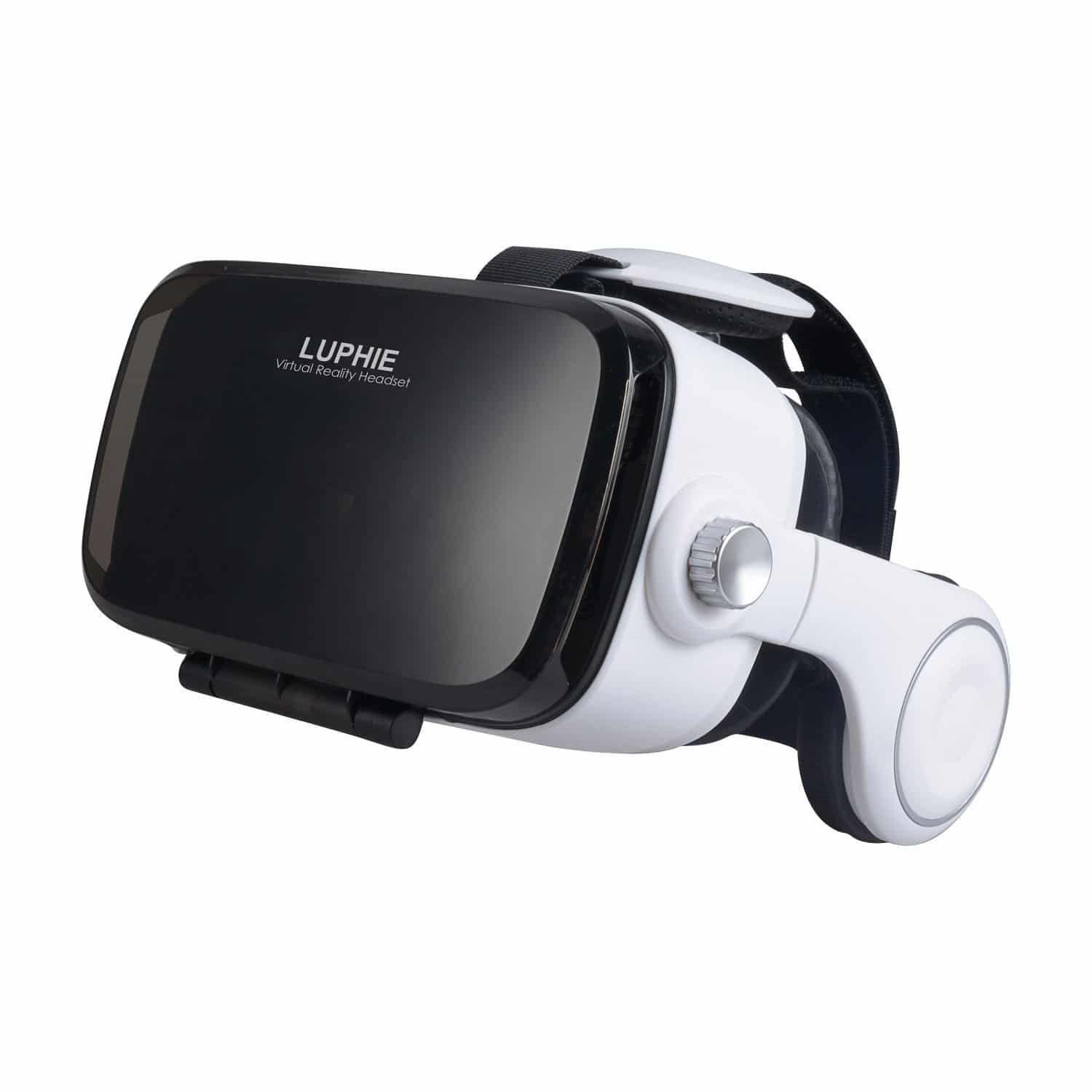 Among the top VR headsets for iPhone X that we have for you is LUPHIE. The headset from LUPHIE not only lets you enjoy immersive viewing but also offers top sound quality along with headphones. You get complete sound-proofing and 360° surround sound. FOV 120 gives you real viewing experience. The headset is light-weight and the phone mount is adjustable so your phone will stand still in its place.
Best Light-weight VR Headset
ETVR
Here is a perfect VR headset that features fully immersive 120° big viewing angle fit for videos and games. The dipped section for the part where your nose rests doesn't feel like extra weight while you are using the headset. The lenses of the ETVR headset are Japanese made PMMA anti-blue lenses that are not harmful to the human eye. It is definitely a great one!
These are the best VR headsets for iPhone X which you can buy for your device.
See also: Top best games for iPhone X
Was this article helpful?
This helps us improve our website.