X
Our Editorial Process
Each year more than 60 Million users visit Technobezz to solve a problem or research a product. Our goal is that everyone finds what they are looking for, and that is why we cover a variety of products, problems, and solutions on our website.

Writing an article that contains a lot of valuable information may seem simple. But when the article is written, the story doesn't end. We are constantly updating the content so that you can always get up-to-date and accurate information.
---
Technobezz's Editorial Guidelines
The gigantic 5.8-inch super retina HD, OLED multi-touch HDR display with a 2436 x 1125 pixels resolution makes the iPhone X one of the best smartphones for game lovers. So if you want some games to enjoy on your new iPhone X, this article is for you. Here are some of the best games for the iPhone X.
Read also- How To Activate Siri On iPhone X.
Best games for iPhone X
Super Mario Run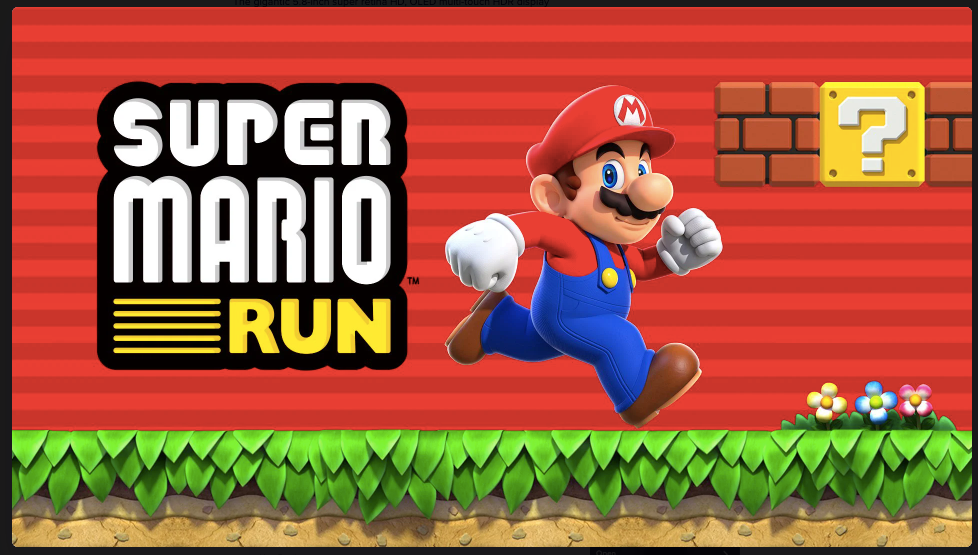 This is one of the most exciting games users have been enjoying. In addition, new features have made the game even more enjoyable. The Super Mario Run has many new additions and updates. There are now four exciting modes: World Tour, Remix 10, Toad Tally, and World and Kingdom Builder. Each mode has its own set of exciting routes. For instance, you must rescue Princess Peach from Bowser after running through ghost houses, castles, plains, caverns, etc., where you need to gather coins and toads to build your own kingdom. There are buildings and decorations available you can use to decorate your kingdom however you like. The game has all this and so much more – Super Mario Run is one of the best games for iPhone X.
The Witness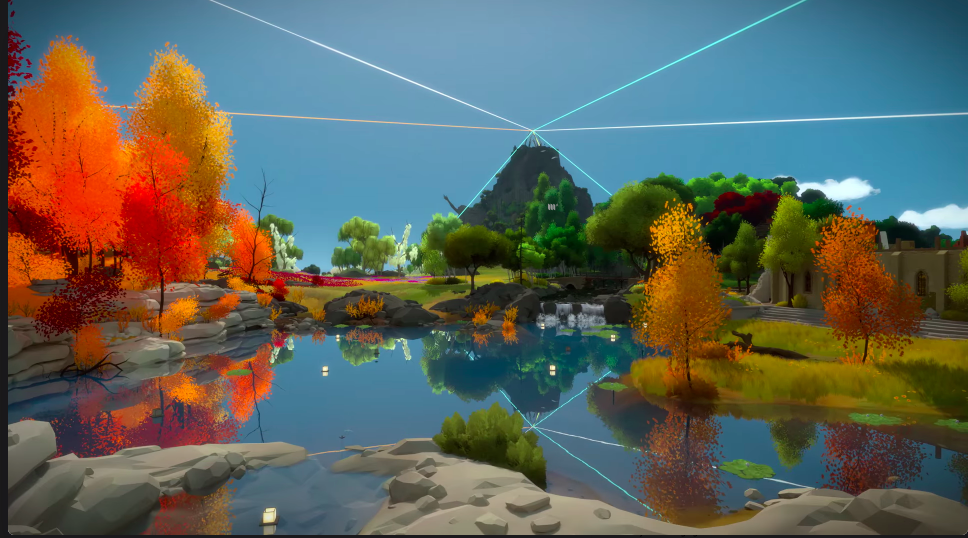 The Witness is an exciting, mysterious puzzle game where the player wakes up on a lonely, stranded island alone without any memory of what happened. What waits ahead are puzzles that you need to solve. The puzzles are your clues, and while you discover them, you also recover your memory slowly and find your way home. You have a bounty of locations to explore and more than 500 puzzles to solve. Every puzzle is unique, which makes the game even more thrilling.
The Talos Principle
This game is going to please gamers because of the excellent graphics. The player is in a completely different world where his creator speaks to him, and the world is filled with ancient ruins and advanced technology. You need to solve a series of complex puzzles. It is a story of civilization, humanity, and technology. Your choices have different consequences, and your creator, who has forbidden you to go to a specific tower, always keeps an eye on you.
Chameleon Run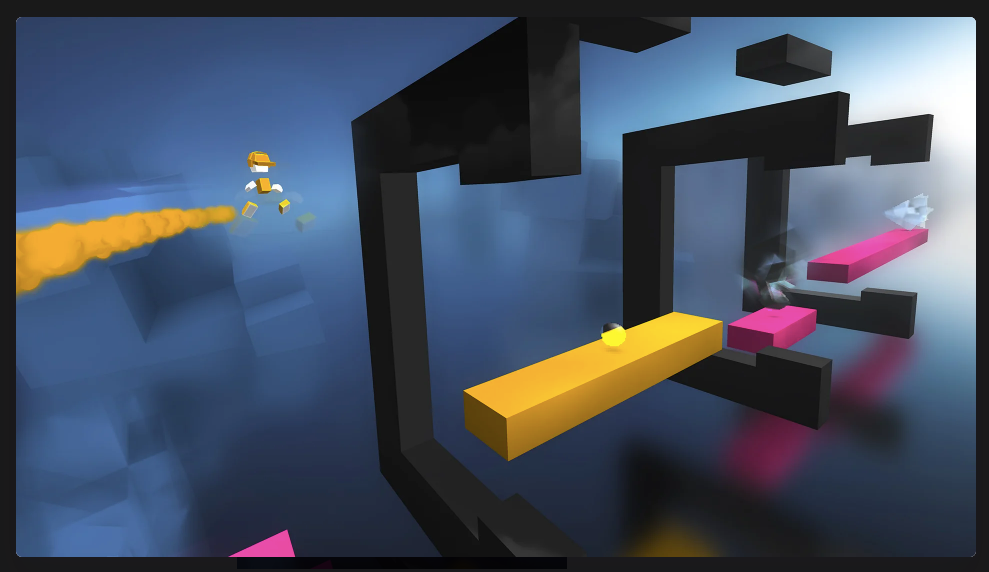 Next on the list of top best games for iPhone X is Chameleon Run. This auto-runner game allows players to switch, jump and run through different levels. Players need to match their color with the color of the ground as they jump from platform to platform. The controls are pretty simple, with just two buttons to play with. Colorful graphics enhance the game's visual appeal and perform flawlessly while running on your iPhone X.
Alto's Adventure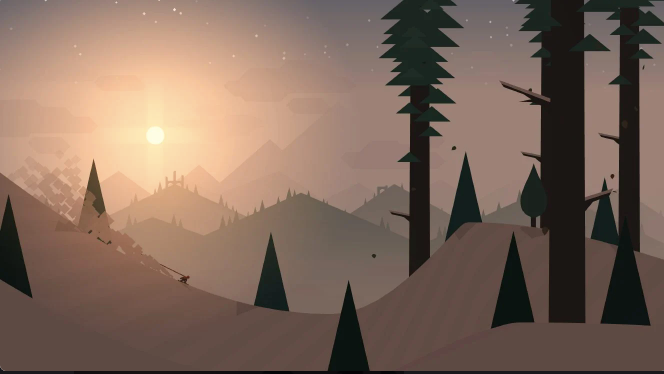 This is a snowboarding journey where Alto and his friends go on a mountainous adventure through the woodlands, villages, wilderness, and abandoned ruins. Also included are various weather effects, including fog, blizzards, thunderstorms, and even shooting stars. What's more, there are over 180 goals that you need to complete. The game's interface is minimalistic, which will keep you drawn to the screen.
Splitter Critters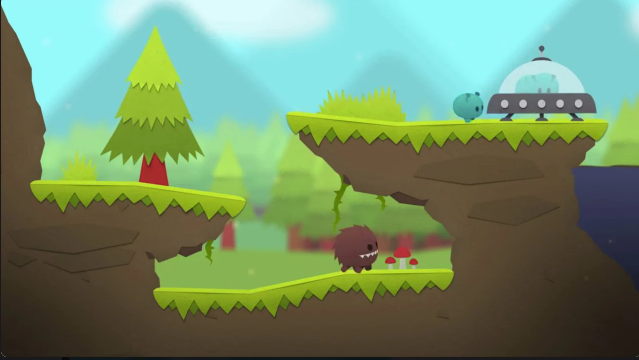 This is another interesting puzzle game where a stroke of your finger tears apart the game screen, and then you join together a puzzle so the cute blobby characters can make it to their spaceship. There are AR modes that project the play screen on any surface in your home. This makes the game fun and exciting to play. You can explore different worlds, and every world has a different immersive set of sounds. Keep your headphones on to enjoy the game. Its cuteness and ease of playing the game are what make Splitter Critters one of the best games for the iPhone X.
Oceanhorn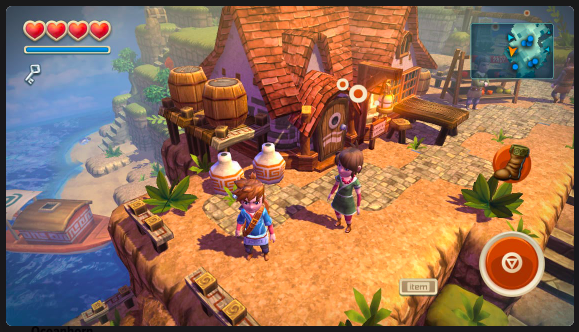 You suddenly wake up to find your father missing. He left a letter for you; your clues are a necklace and an old book. It is an adventure game with an island to explore. The island is full of puzzles, dangers, and monsters. You also get a chance to learn magic and discover treasures that help you complete the quest you are on. You are also on a journey to unstitch the mysteries of the Kingdom of Arcadia. This is not all – you have a sea monster to take care of – Oceanhorn. Swordfight, magic, ancient relics, treasures, and much more. Oceanhorn is a complete package, and gamers will love exploring.
Warhammer 40,000: Freeblade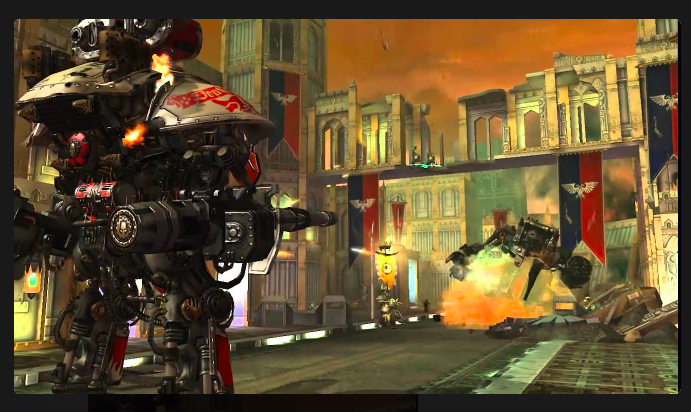 In this game, you play the role of a young knight who joined forces with Dark Angels Space Marines to take revenge. You are patrolling the world of Tarnis and are skilled at shooting. In addition, you blast through worlds through war machines that you command. From cannons to thermal blasts, you can use any power to destroy what comes between your vengeance. The graphics of the game are nothing like what you have seen before – a crystal clear picture. You can design how your Freeblade looks and even forge and equip different, powerful weapons.
Download Warhammer 40,000: Freeblade
Modern Combat Versus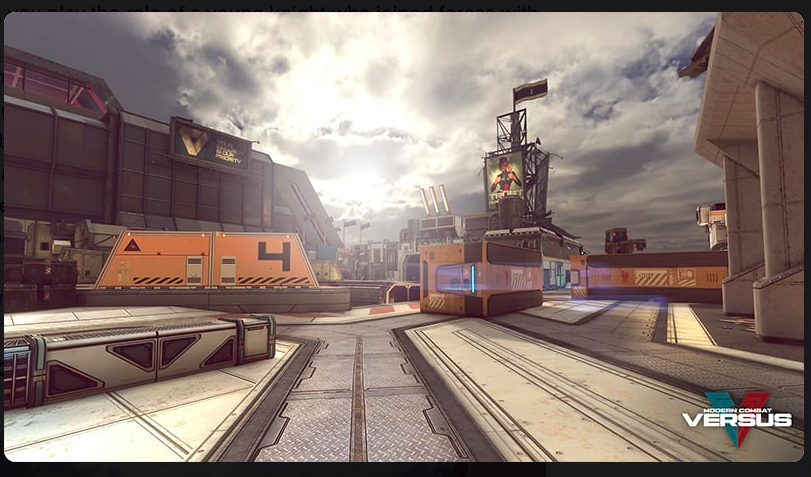 Like Warhammer, this is also a shooting game, but you play an agent here. There are 12 different agents to pick from. You need to control the war field with your team once you know the type of agent that you have chosen to play the game. Depending on your pick, an agent could be a covert assassin or a supportive defender. There are five different maps on which you can battle, get promoted, and earn points. This game's graphics quality is equivalent to the one offered on consoles.
These are some of the best games for the iPhone X you can enjoy!!
Read also- How To Use Apple Pay On iPhone X.
Was this article helpful?
This helps us improve our website.