Technobezz is supported by its audience. We may get a commission from retail offers
Does your job involve a lot of traveling and you are looking for one of the best travel laptops? Well, not to
Does your job involve a lot of traveling and you are looking for one of the best travel laptops? Well, not to worry at all as we have listed down in this article the top best travel laptops that you can buy to make your job easier. While the market is filled with numerous options it requires some effort and your valuable time to pick up the right piece as there are some factors to be considered for having the right laptop.
If someone asks us, what are the 5 things you want to carry when you travel? Our answer would include sunscreen, money, clothes, camera and a LAPTOP! Yes, apart from the other bare necessities, we believe laptop makes a perfect travel companion. Be it catching up on your favorite Netflix series, editing your travel photos or just attending some work chores, you need your laptop when traveling.
Buying Guide
You need to take the following things into consideration while buying your travel laptop:
Weight: This is the topmost deciding factor. It must be compact and should occupy a small amount of space in your bag.
Battery: While on a move, battery life is of prime importance. Not every location you go to will be equipped with electric connections. So it is important that your laptop has a long-lasting battery.
Performance: For this, you need to figure out what kind of traveler you are. If you carry your work while traveling, it is a good idea to invest in some serious processing speed. However, if you are a casual traveler and travel for leisure, you can invest in mid-range processing power.
Storage: While on travel, you tend to take tons of pictures, so your laptop should have enough amount of memory to store the same.
Price: Decide on the amount you wish to spend on your travel laptop. This factor highly depends on the above factors, but it also is a penultimate factor.
See also: Best Cheap Travel Laptops
Best Travel Laptops
Best Features at Good Price
Asus ZenBook UX303UA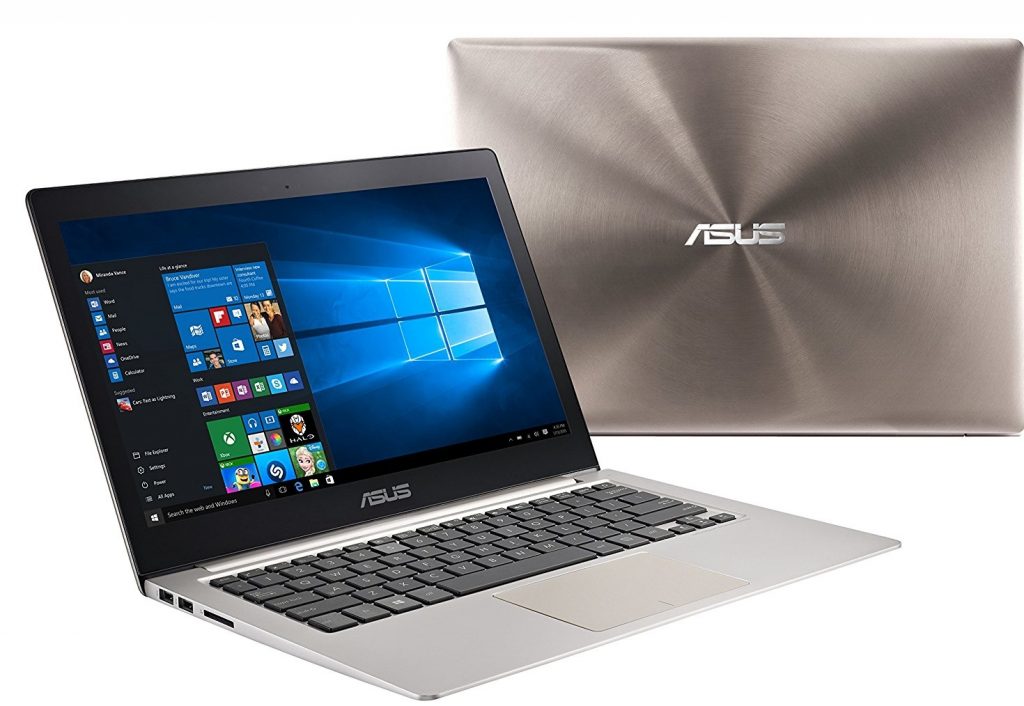 This slender laptop with a beautiful aluminum body has the best features. It looks premium and can handle some roughing up with its strong body. It weighs around 3.4 pounds and has a 13.3-inch screen making it compact enough to fit in your backpack.
When it comes to external connections it has three USB 3.0 ports, an SD card slot, an HDMI port and a mini DisplayPort. It also has a headphone jack. The keyboard is very comfortable to use and the touchpad is fairly sensitive.  The webcam is 1.2-megapixel which is good enough for your Skype calls to your family, friends or colleagues during your travel.
The 13.3-inch touchscreen is FULL HD and guarantees a satisfying experience while watching your favorite videos or pictures. The IPS anti-glare screen will help you work outdoors. Also, the screen brightness is highest in its class. The touch sensitivity of the screen is good and a useful feature to have in a travel laptop. The Asus ZenBook UX303UA includes Bang & Olufsen ICE power speakers, which deliver rock-solid sound.
The ZenBook consists of Intel Core i5-6200U with 8 GB RAM which gives a very good performance and does not lag in case of multitasking. An integrated Intel HD Graphics 520 on the ZenBook good for playing basic games. It has 256 GB SSD which is large enough to store your travel pictures.
The battery life lasts for a good 8 hours, which is a decent offering from Asus.
Asus ZenBook UX303UA comes with a price tag of $699 and hence is not very heavy on the pocket too.
Recommended for:
Those who frequently go on work trips and need a good webcam for video conferencing
Travelers who are constantly on the move and need a long-running battery in their laptop
Versatile Travel-buddy
Lenovo Yoga 720 Flagship Slim Laptop: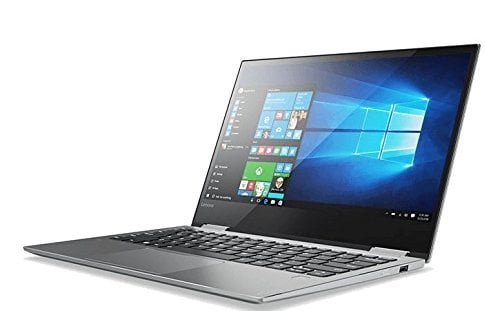 The Yoga 720 is simple and the body is made up of aluminum. This robust laptop weighs around 2.9 pounds and has dimensions of 12.2 x 8.4 x 0.6 inches. It is truly lightweight and compact. It comes in elegant metallic silver color.
The rotating hinges let it be used either as a tablet or a laptop. This versatility earns extra brownie points in a traveler's mind. The laptop has a single USB 3.0 port, two USB Type-C ports, one Thunderbolt 3 port and a headphone jack.
The 13.3-inch FULL HD display of the laptop is slightly dimmer than the average ultraportables. But it does display vivid colors and sharp images. The keyboard is comfortable and has well-spaced keys. The touchpad is spacious and accurate. The dual JBL speakers with preinstalled Dolby Atmos software are loud and clear. They give out a balanced sound which is loud enough to fill the entire room. The 720 p camera is good enough for video calls.
With 8th generation Intel Core i7-8550Uprocessor and 16 GB RAM, the laptop works really well. It does not stutter while working on multiple programs simultaneously. It has integrated Intel UHD Graphics 620 which is suitable only for entry-level gaming which is not graphic-intensive. The storage of 512 GB SSD is a luxury and you can freely store your files.
The battery is really good lasting for around 8 hours.
Such amazing features demand the high price. The Lenovo Yoga 720 comes with the price tag of $1999.99
Recommended for:
Those who are particular about their device having a sensitive touch-enabled screen
Travelers who need the services of both a laptop and a tablet should benefit from this 2-in-1 device
2-in-1 Tourist
HP Spectre x360 13: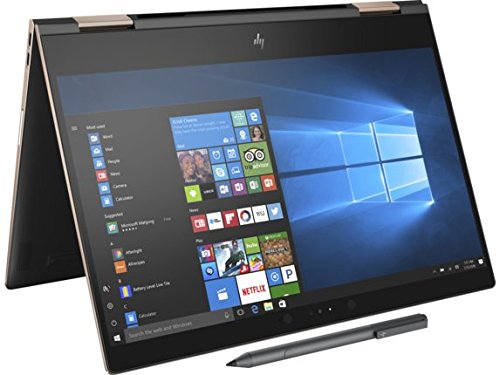 HP Spectre x360 13 is a 2-in-1 convertible laptop finds a place in this list because it has a detachable screen which can be used as a tablet. With this feature, you can leave behind half of the weight at the hotel and carry the tablet for a hike or quick outing.
Spectre has a classy and sleek design. The hinge of the laptop is robust and detaches the screen from the base with ease. Spectre has two Thunderbolt 3 ports, one USB 3.1 port and a microSD memory card reader. It also has a headphone jack. The dainty laptop weighs just 2.9 pounds.
The system's 13.3-inch IPS micro-edge touchscreen is Full HD and renders vibrant colors. The touch sensitivity of the display is accurate and recognizes all gestures. To safeguard your privacy from strangers during travel, HP provides a unique Sure View privacy mode, but it comes at an additional price.
The keyboard experience of the laptop is very comfortable. The wide touchpad enables easy navigation and allows two or three-finger gestures. A fingerprint scanner is provided on the side of the laptop helps you to protect your data. The stylus pen provided with the system is not up to the mark. But it has the advantage of being able to be charged independently unlike many other pens. The Bang & Olufsen quad-speakers packs a blast of sound in this tiny machine. The FULL HD IR webcam is below average and your video quality will be grainy.
HP Spectre x360 13 boasts of 8th generation Intel Core i7-8550U processor with 16 GB RAM. This enables a high-speed performance and solid productivity. It also has turbo boost up to 4 GHz to boost processing speed when required. Medium level gaming with the lowest graphics setting also is possible due to its strong processor, RAM and integrated Intel UHD Graphics 620 chip. Storage is 512 GB SSD which is large and more than enough to store your files and photos.
The battery life is good and lasts for around 8 hours.
HP Spectre x320 13 comes with a price tag of $1394.4
Recommended for:
Those who are looking for a convertible that has combines the most desirable qualities of a laptop and a tablet
If you like to watch a lot of video-based content, the 4k touch display would be a valuable asset
Budget Laptop with Bigger Screen
Acer Aspire E 15
Though this laptop is larger than the rest of the laptops, the USP of this laptop is the battery. This hardware rich laptop comes in a budget as well.
It is made up of black plastic and a cross-lined design on the top of the laptop. The build is solid and sturdy. The laptop is bulky and weighs 4.97 pounds and it measures 10.2 x 15 x 1.2 inches. But with these dimensions, you get a DVD-RW Drive, which most of the laptops skimp on. It has two USB 3.0 and one USB 2.0 ports, VGA and HDMI outputs, Gigabit Ethernet, SD Card Slot and combination headphone-mic jack.
Aspire E15 has FULL HD colors which are colorful. However, the screen brightness is slightly lesser than our liking making it unsuitable to work in the bright outdoor light.
The keyboard of the laptop offers a decent typing experience. It includes numeric-pad keys as well. The touchpad response is quite smooth and accurate. The 720p webcam, however, is not great; it clicks grainy and blurry looking images. Acer E 15 has a satisfactory sound system. It has loud and clear audio.
The laptop has an Intel Core i7-8550U processor with 8GB of RAM. The computer runs smoothly for most of the tasks. It has 256 GB SSD storage space. The laptop comes with an Nvidia GeForce MX150 graphics card which is awesome for photo editing and entry to mid-level gaming.
The battery of Acer Aspire E 15 lasts for about 15 hours which makes is carrying it for your travel worth it.
An Acer Aspire E15 comes with a price tag of $799.99.
Recommended for:
Travelers who need to do heavy work on their laptop every day
Those who feel the need to connect multiple peripherals to their laptop
Other models worth buying
One Of The Best Travel Laptops With Long Battery Life
Apple MacBook Air 13.3" Laptop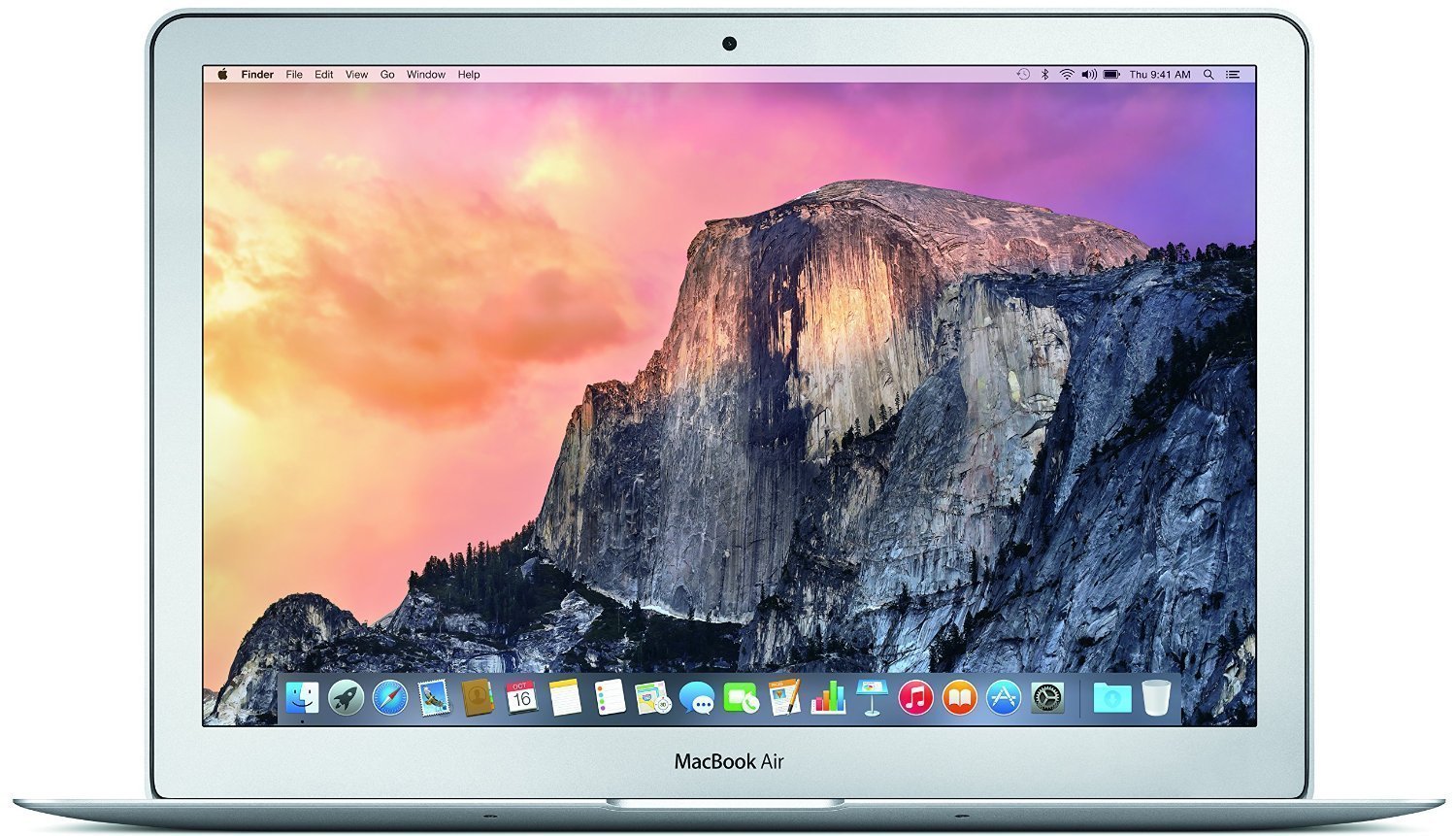 This laptop from Apple is a great travel laptop to mention on our list. It comes packed with numerous exciting features and functionalities to let you accomplish your tasks easily and quickly. This is a very lightweight laptop which is the primary criteria of a travel laptop while the longer 12 hours battery life makes it ideal. The other specification includes 1.6 GHz dual-core Intel Core i5 processor,8 GB RAM, 128GB Flash memory, 13.3-inch display with 1440 x 900 resolution, etc. However, you can choose the processor and flash memory to get even more but the price will vary in that case.
Recommended for:
Apple fans who were hoping to lay their hands on an affordable MacBook before setting out on their trip
People who engage in many multimedia-based activities while traveling
Best Budgeted Travel Laptop Under $300
Acer Chromebook 15
This is the best travel laptop for all those who all tend to lose their luggage very often. The reason is this laptop from Acer is priced very reasonably that you will get under $300. However, the lesser price does not mean you need to compromise on the performance. The company has made this travel laptop to perform very decently. Here are the specifications of the Acer Chromebook that says how perfect it is for you. Intel Celeron Dual-Core Processor 3205U, 4GB RAM, 16GB SSD, the big 15.6 inches full HD LED-backlit display with 1920×1080 resolution. The battery life which is one of the prime factors to consider by the traveler is also really good. It boasts a long 9 hours battery life so that you can work on the Chromebook worry-free.
Recommended for:
People looking for a laptop that is decent at performing a variety of tasks
Travelers who need a device with a big screen but one which can also slip inside their backpack easily
One Of The Best 2-In-1 Convertible Travel Laptops
Microsoft Surface Pro 4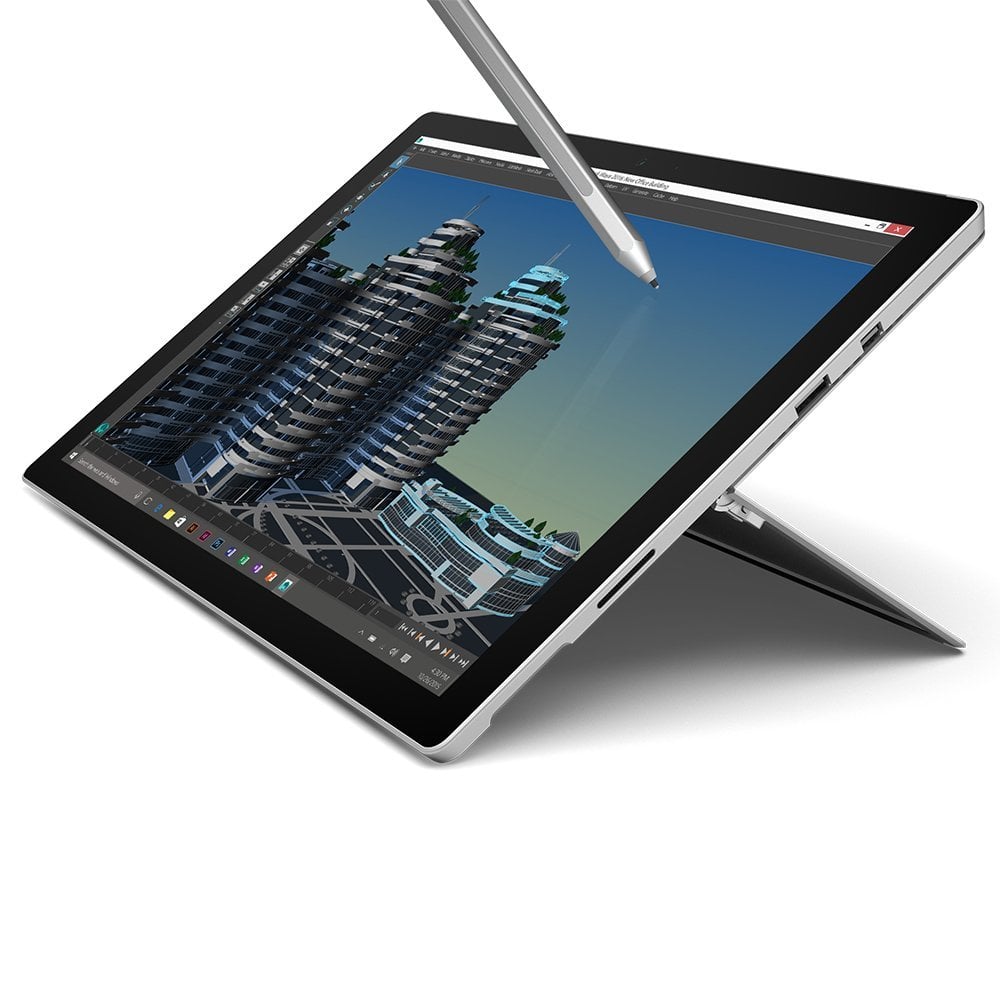 Those looking for a 2-in-1 convertible laptop, Microsoft Surface Pro 4 is great to consider that can be used as a laptop and tablet also as per need. Like other laptops, this one too comes with numerous variations while the base model packs Intel Core i5 processor, 4GB RAM, 128GB SSD. But it can go up to Core i7 processor, 16GB RAM and 1TB storage option. It has a dual camera while the rear camera is 8MP and the front-facing camera is 5MP. The improved keyboard offers easy typing and the kickstand lets you form the laptop into a tablet. It is lightweight which makes it a great travel laptop.
Recommended for:
Travelers who need a tablet as much or more than they need a laptop
Those who cannot work around a laptop without a Stylus Pen
Best Travel Laptop With Excellent Features
HP Spectre x360- 13t Stylus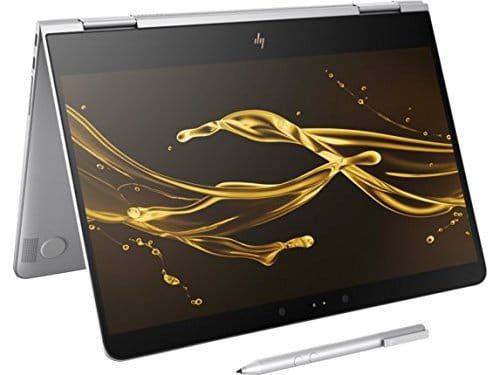 Another great travel laptop from HP which has all that needed features and functionality to serve all your purpose. HP Spectre X360 has a less weight of around 1.31 kg to make it a highly portable device. It includes the 7th Gen. Intel Core i7-7500U processor, 8GB RAM, 256GB SSD Storage, Windows 10 Home, 13.3-inch Full HD 1920×1080 resolution screen, Backlit keyboard etc. Also the Quad speakers, HP Active Pen, loads of connectivity options etc. are among the other features to include in the list.
Recommended for:
Those who like to do a bunch of innovative things using a good Stylus Pen
Travelers who like to document their journeys and type extensively
One Of The Best Travel Laptops From Samsung
Samsung NP900X3L-K06US Notebook 9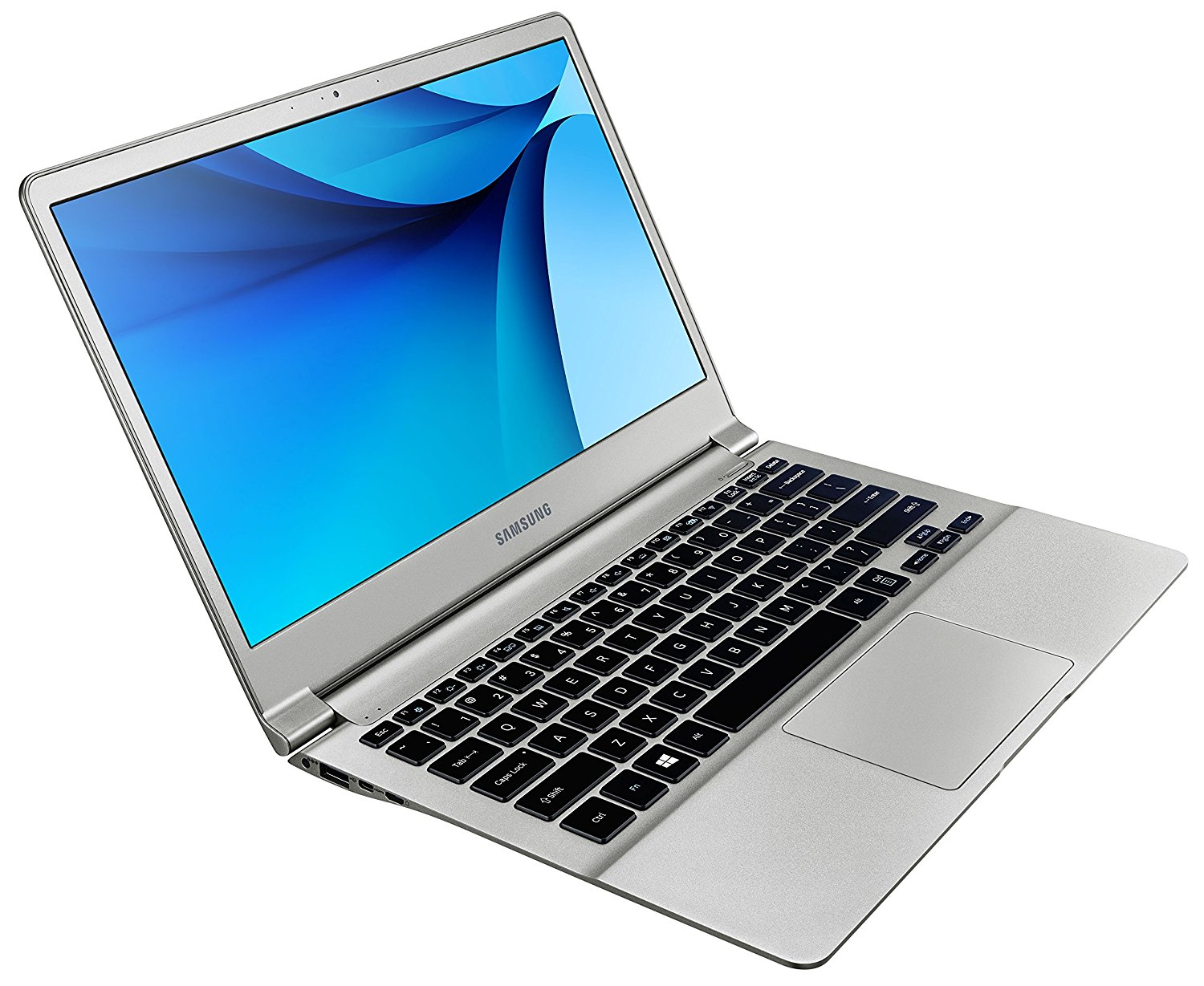 Even though many of us do not want to consider Samsung when it comes to the laptop but this Notebook from Samsung is certainly a great choice for travelers. This 13.3-inch silver laptop is having a very thin thickness of around ½ inch which makes it highly portable. It is lightweight thus you can easily carry it anywhere you go. The specifications that make it a great choice and one of the best among others are the powerful 6th-Gen Intel Core i5 processor at 2.3 GHz, a powerful battery to offer longer 10 hours battery life, 8GB RAM, 256GB SSD storage, full HD LED display and pre-installed Windows 10.
Recommended for:
Travelers who like to travel light and prefer a laptop that does not weigh much
Those who are particular about a good audio output
Best Travel Laptop With Longer Battery life
Dell XPS 13 Laptop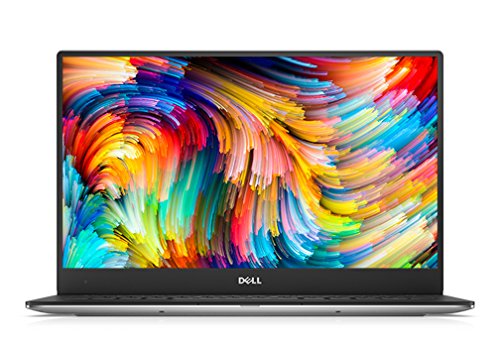 Dell XPS 13 is the last laptop to mention in our list which is a highly portable one having just around 2.6 lbs weight. Even though this laptop carries a big price tag but the features and functionalities it includes are really exciting to help you accomplish all your tasks seamlessly. The longer battery life of more than 12 hours is really an added advantage for the travelers. Other powerful features are a sturdy keyboard, excellent 13.3-inch display, the powerful processor of 7th generation Intel Core i5-7200u while the 8GB RAM, 128GB SSD storage and the Machined Aluminium display make it a great laptop. If you have a bigger budget, have this laptop as your all time travel companion.
Recommended for:
Travelers who look for a super portable laptop that can be easily carried around
Those who need to do their office work while on a holiday
See Also: The best laptops for graphic design 2022
Frequently Asked Questions
Should I be worried about the heating of a travel laptop since it is on the lap most of the time?
It is not a major problem since there is a cooling fan provided to keep the laptop from getting heated. However, if you are over-concerned about this issue, you can buy a cooling pad available in the market. The laptop can be comfortably seated on this pad and your body won't come in direct contact with the laptop. This way your concerns are addressed. You must preferably use the laptop once on travel to experience the heating problem before buying the cooling pad.
Should I choose a smaller sized laptop for travel purpose?
A standard 15-inch laptop is good for travel laptops. The weight is more important. Check that the travel laptop you are going to buy is not too heavy. As for the display size, as mentioned, the standard sizes are good enough. You get laptop bags that are convenient to carry and pose no difficulties.
How critical is the battery life in a travel laptop?
Yes, you would want a longer battery life on your travel laptop. You may be on the move most of the time and probably making business presentations. You would not want the laptop to run out of power. When you are buying a travel laptop, do give this aspect due consideration. Some people carry a spare battery with them while traveling. If the laptop has the provision to easily replace the battery, this can be of help. If you are yet to place the order, you can still go for the model that promises a longer battery life.
Is screen crashing on a laptop a hardware issue or software issue?
In a majority of cases, screen crashing is attributed to the software only. Check if your laptop's software updates have all been downloaded and installed. If you experience the issue even after the updates have been duly installed, you must seek technical assistance. It is not a serious issue and can be resolved.
Is the stylus useful in a laptop?
A stylus is always a useful tool to have, though with mobiles and tablets it gives a much better use case. If the laptop you are buying comes with a stylus, you must go for it and get acclimatized to using it regularly. After some days of use, you will find the device quite convenient in carrying out some tasks.
Conclusion
Among the questions you may have while buying the best travel laptop in 2022, some have been addressed here. Most doubts may occur on a product-specific basis. As you browse through the product's details, you will have some questions on specifications. The seller should be able to clear these easily.
If, on the other hand, you have issues after making the purchase, the best course is to get in direct touch with the manufacturer of the travel laptop and have it resolved.
---