Technobezz is supported by its audience. We may get a commission from retail offers
Graphic designers need powerful laptops that can handle huge software programs, so if you are searching for one of the best laptops for graphic design 2021 then
Graphic designers need powerful laptops that can handle huge software programs, so if you are searching for one of the best laptops for graphic design 2022 then we have a list that you may find helpful. We have looked up powerful machines that can work without lag even when it comes to using heavyweight software, and of course, we have been careful about choosing devices that pack a great graphics card to ensure that working on the computer is a true joy for you. While the average graphics card will be useful if you are a novice, professionals usually look for a laptop that is fitted with a high-end graphics card which can make it easy for them to work. A good resolution also plays an important role in graphic design so we have ensured that the laptops we have selected offer good resolution as well.
See also: Best Lenovo Gaming laptops 2022
Buying Guide
Graphics designers are creative people who require the best laptops to help them with their daily work. While desktops are always far more powerful, it is essential to have a portable computer to complete work from wherever they are, for which laptops are very useful.
Display size – The larger displays are always the most suitable for a designer. They help view the content clearly, understand if their work is impressive and also help in using multiple software programs as well as its intricate tools which are small icons stacked up in a row.
Color accuracy – Color accurate monitors are meant for desktops but always look for a graphic design laptop that would help you with the best color reproduction. At least, avoid picking up a device that has washed out colors or has panels that would display colors inaccurately.
Battery management – The battery life will surely take a big hit because most designer laptops are equipped with a graphics card that tends to consume more power. Consider a device that should last at least three to five hours of usage so that you will be able to complete your work.
Ability to upgrade or add components – Graphic design programs are always demanding which is why adding more RAM or an external graphics card could become a necessity at some point. Expensive models like the Razer Blade do support such additional components but you can check if your laptop will favor an upgrade for future-proofing it.
Hard disk space – While you do have the option to have an external hard disk, consider a laptop with at least 1 or 2TB of disk space. Using an SSD is mandatory for the Windows operating system and your Adobe and other designing software programs. Your primary programs will be more responsive and error-free.
Best Laptops For Graphic Design
Bored of working on your designs at your office PC? Looking to work from the comfort of your home or at a café? We have sorted out the available laptops in the 2022 market to bring you a detailed list of the best graphic design laptops that can handle your heavy applications' requirements and smoothly help you complete your designs at your own convenience. Each of these laptops has sufficient processing capability to handle designers' heavyweight software, high-resolution graphics cards and high definition screens to help you produce an accurate design with a joyful experience without any risk of work loss.
Wide Screen Graphic Design Laptop with Large SSD Storage
2019 Premium HP 17.3 Inch Flagship Notebook Laptop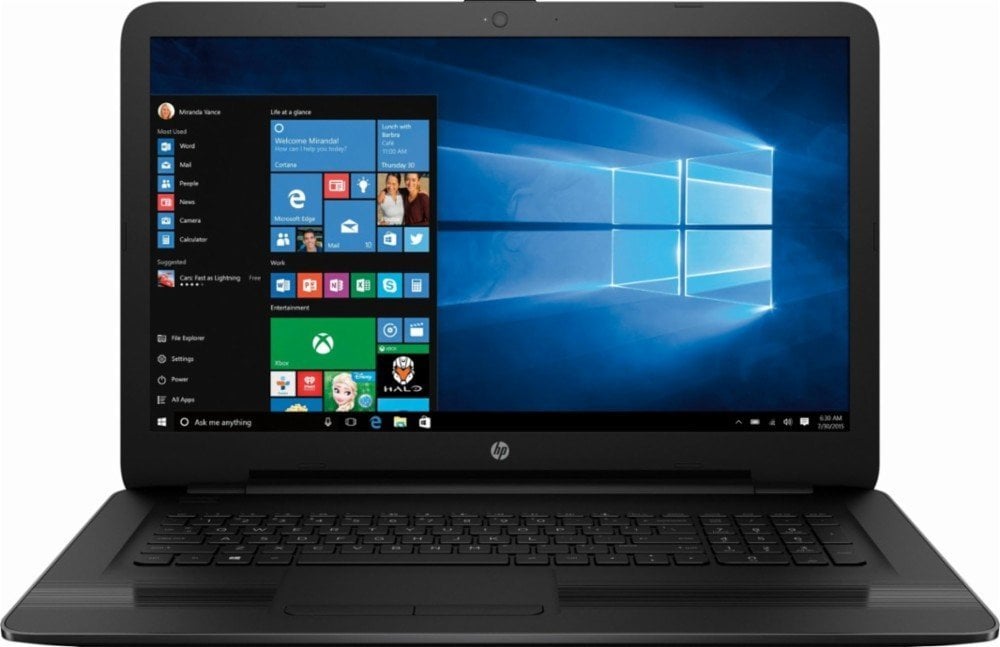 This Premium HP laptop has all the qualifications that allow you to efficiently utilize it for your graphic design tasks. With a high resolution 17.3" HD+ SVA BrightView WLED-backlit (1600 x 900) screen, you can focus on the minor details of your design and ensure high accuracy and clarity. This high resolution is also coupled with an Intel HD Graphic 620 card to further enhance the view resolution and to ensure the effective operation of all your design software.
Such specialized software also requires high processing capability and large storage capacity in order to ensure seamless operation. The processing capability is achieved with a 7th Gen Intel Core i7-7500U Processor at 2.7 GHz processing speed and a turbo boost up to 3.5 GHz, together with a 16 GB DDR4 RAM. On the other hand, this laptop is equipped with 1 TB of Hard Disk storage and 512 GB of Solid State drive to hold your heavy design software and your large design files while allowing for easy retrieval.
The only drawback of this laptop is that it has no internal DVD storage which means that the only way to extract your designs is to save them to a USB flash memory which would need to be of quite a high capacity.
Why Buy This Laptop?
The wider screen will help you manage the smallest details of your design and get a broader perspective of your work.
Large SSD storage capacity allows fast storage and retrieval of your heavy design files.
Wide Screen Highly Portable Lightweight Graphic Design Laptop
ASUS VivoBook Pro N705UD-EH76 Thin & Light Laptop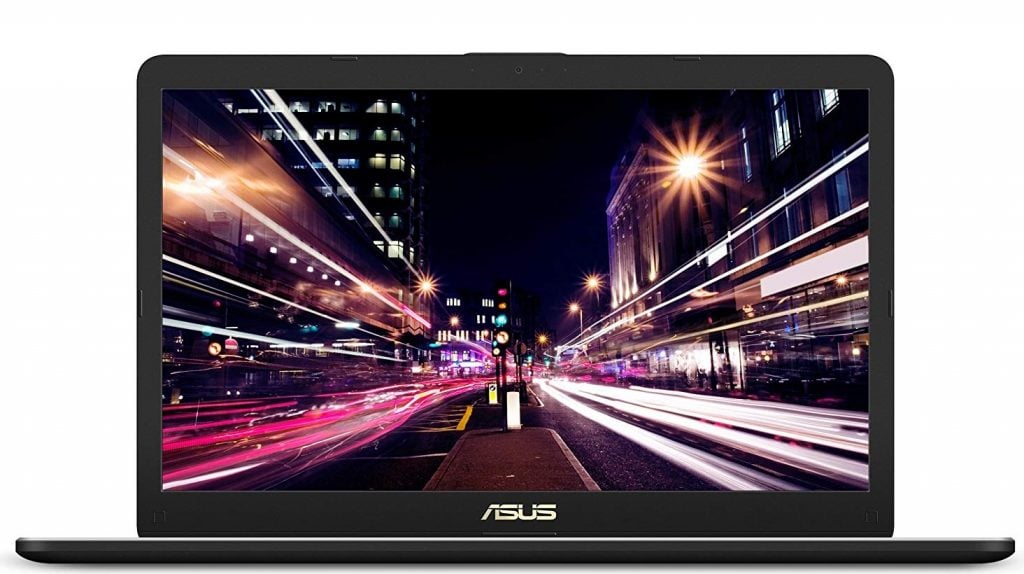 With 17.3" full HD screen and an NVIDIA Gaming GeForce GTX 10504GB graphic card, this laptop is particularly optimized for online gaming, which means it is also optimized for your graphic design tasks with flawless visuals.
Running on an 8th generation Intel Core i7-8550U processor with a processing speed of 1.8 GHz that can go up to 4 GHz in turbo mode and coupled with a 16 GB RAM, this laptop can efficiently operate intensive graphic design software without getting stuck in the middle of important design. The storage capacity of this laptop is also sufficient to hold large design files and heavyweight design software, offering 256 GB of SSD storage and 1 TB of hard disk drive storage.
The remarkable property of this laptop is that it is only 16.2" wide and 0.8" thin, weighing only 4.6 lbs. which makes it easy to carry around to work on your designs at your own convenience or carry your work around as you go. Moreover, this VivoBook has a USB 3.1 Gen 1 port with a Type C connector that supports high-speed data transfer and Ultra High Definition output for external displays. This means that you can view your designs on even larger 4K ultra-high definition screens.
Why Buy This Laptop?
In addition to its widescreen, the NVIDIA 1050 graphics card allows higher graphics settings and better visuals.
Very thin gadget and can be easily taken to meetings and/or presentations.
HD USB connection allows high-quality display on external devices.
Wide-Screen Graphic Design Laptop with DVD Drive
Dell i5770-7330SLV-PUS Inspiron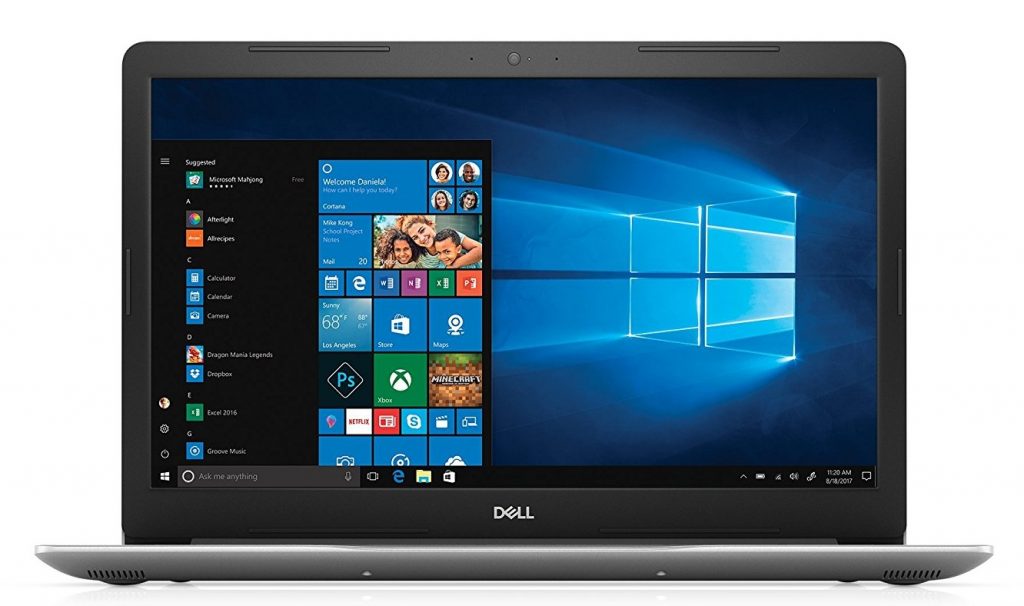 Dell has equipped this laptop with an 8th Generation Intel Core i7-8550U at 4 GHz maximum processing speed to enable you to perform your design tasks professionally and efficiently. This is also further guaranteed with a 16 GB 2400 MHz DDR4 RAM that can even be further extended to 32 GB at a separate cost. The internal memory of this laptop is 256 GB on solid state drive and 2 TB on the hard drive, which is ample memory for high-volume design software and large design files.
In terms of visual appeal, this laptop is equipped with a 17.3" full HD (1920×1080) screen with the anti-glare and LED-backlit display to provide accurate color representation. This is even further enhanced with an AMD Radeon 530 graphic card and 4G GDDR5 graphics memory. Apart from being quite heavy (weighing around 6 lbs.), this laptop would be one of the best options for graphics design, providing a high-quality display, ample storage and fast processing capability.
This laptop has all the inputs required to connect it to external storage devices and/or external display units. In addition, a DVD-RW driver helps you burn your designs onto DVD to send them to your clients as desired.
Why Buy This Laptop?
LED-backlit display, together with widescreen, ensures the correctness of your color representation.
DVD Drive allows you to safely save your designs on DVDs
Touchscreen Graphic Design Laptop with DVD Drive
HP Envy 17.3-Inch IPS Touchscreen Laptop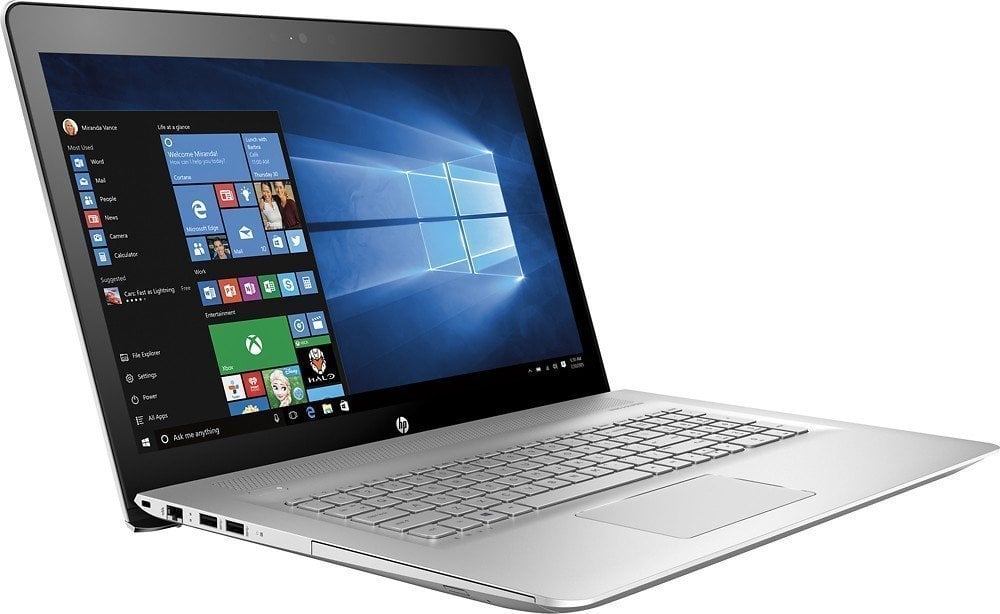 With all the design capabilities you get with professional design software, a touchscreen would definitely complete the package. HP Envy offers you this luxury by hosting a high accuracy touch screen with which you can utilize an accurate stylus to add touches to your designs as desired. A touchscreen would also open more design opportunities for you as certain specialized software can be utilized. Hence, with a 17.3" full HD Multi-touch screen and an NVIDIA GeForce MX150 graphic card, you have all you need to produce seamless high definition graphics.
Your HP Envy runs on the 8th Generation Intel Core i7 processor with up to 4 GHz processing speed and 16 GB DDR4 SDRAM to seamlessly handle the operation of heavy design software. This is further complemented with a 1 TB high-access-speed (7200 rpm) hard drive memory to hold your large design files and DVD writer in case you desire to keep backup copies of your designs on a DVD. Alternatively, you can store your designs on a USB flash memory or display them on a larger projector display using an HDMI connection port. Hence, you shall overcome its relatively heavy weight (6.75 lbs.) and this laptop should serve all your needs and more.
Why Buy This Laptop?
Its touchscreen offers a more customized experience and easier task handling.
A stylus can be used to add finer touches to the designs.
Designs can be easily burnt to DVD for sharing and/or backup.
Wide Screen Gaming Laptop That Suits Graphic Design Tasks
ASUS ROG STRIX GL703VD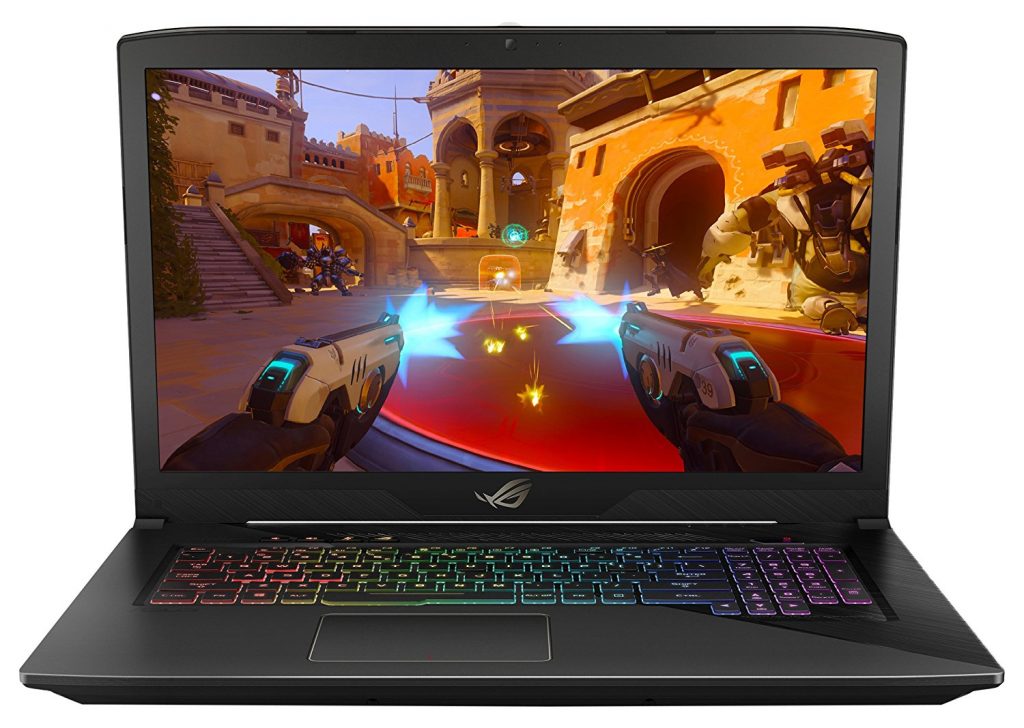 This ASUS laptop is originally a gaming laptop with a 17.3" full HD wide-view panel and a discrete GeForce GTX 1050 4 GB graphic card to handle the detailed graphic of the games. Hence, this laptop would be ideal for graphic design software, particularly with its 7th generation Intel Core i7-7700HQ quad-core with a processing speed of 2.8 GHz that can be further extended to 3.8 GHz, and its 16 GB DDR4 RAM. The storage capacity of this laptop is 256 GB of solid state drive and 1 TB of the hard disk drive, which can hold a large volume of design software and detailed design files.
The remarkable property of this laptop is that it can handle up to 20 million keystrokes (which is a key gaming requirement), and hence can handle the detailed design adjustments and hot-key shortcuts that a graphic designer needs to use to finish his/her designs efficiently. ASUS Rog Strix laptop is a slim 0.9" gadget, weighing around 6.7 lbs. and has all the necessary USB and HDMI ports for connecting to external storage and display devices respectively.
Why Buy This Laptop?
Large keystrokes capacity is very useful for utilizing hotkey shortcuts on design software
Widescreen & 1050 graphics card gives unique visual experience
360o Touchscreen Graphic Design Laptop
Samsung Notebook 7 Spin 2-in-1 15.6″ Touchscreen Laptop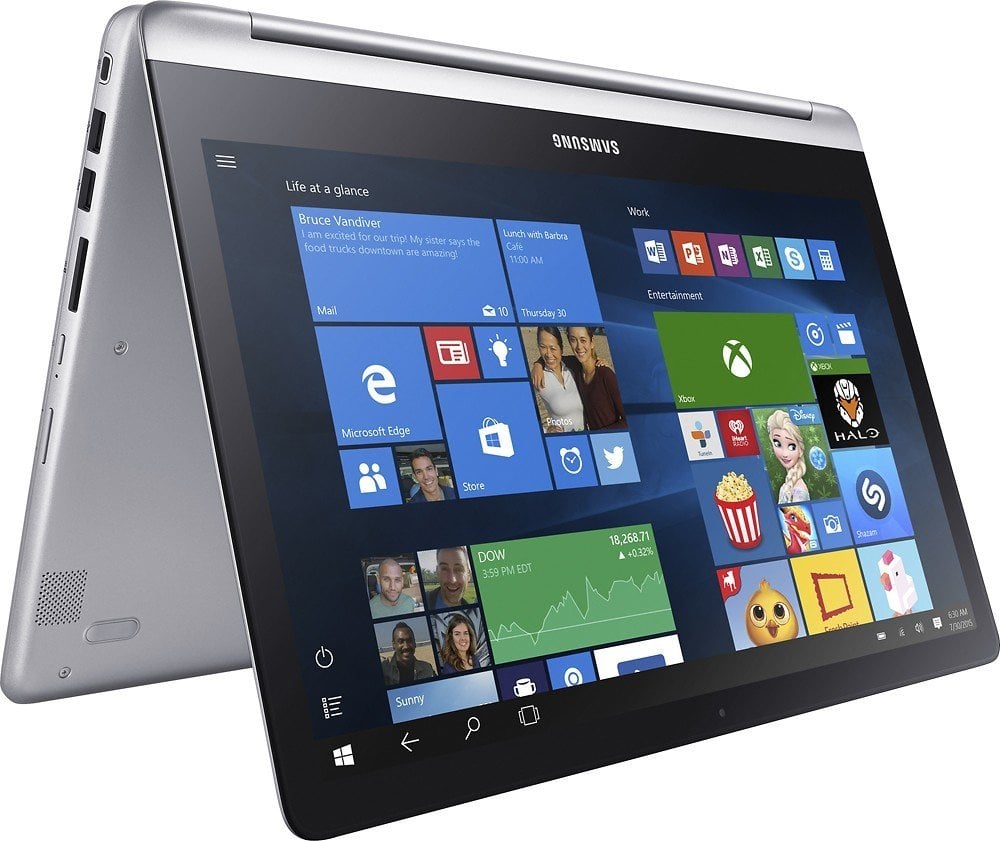 In order to make your designing job easier, Samsung offers you its Notebook 7 device with a full 360o flip design to enable you to utilize the device in tablet mode. This feature is also coupled with a touchscreen, such that you can edit your designs using a stylus pen. These two features facilitate discussion and annotation of your designs in team meetings to allow easy interaction with your partners. However, always remember to save your original copy!
The visual clarity of this laptop is also remarkable, in spite of its 15.6" screen. Its full HD screen together with an NVIDIA GeForce 940MX graphic card both provide you with the desired high resolution and image accuracy. This laptop runs on a 6th generation Intel Core i7-6500U with a processing speed of 2.5 GHz and a 12 GB RAM. In this way, it can handle your intense design software. In addition, the laptop has a 1 TB hard disk drive storage capacity along with USB 3.0 and USB 2.0 ports to ensure sufficient storage for large design files. It is only 0.8" thin and weighs around 5 lbs. which make it handy to carry along in out-of-office meetings or tasks.
Why Buy This Laptop?
The tablet-mode operation is useful in meetings and group discussions.
Touchscreen helps add final touches to the design using a stylus.
Thin, lightweight device that can easily be taken to meetings.
Highest Security Graphic Design Laptop
Lenovo 14″ ThinkPad E480 High-Performance Business Laptop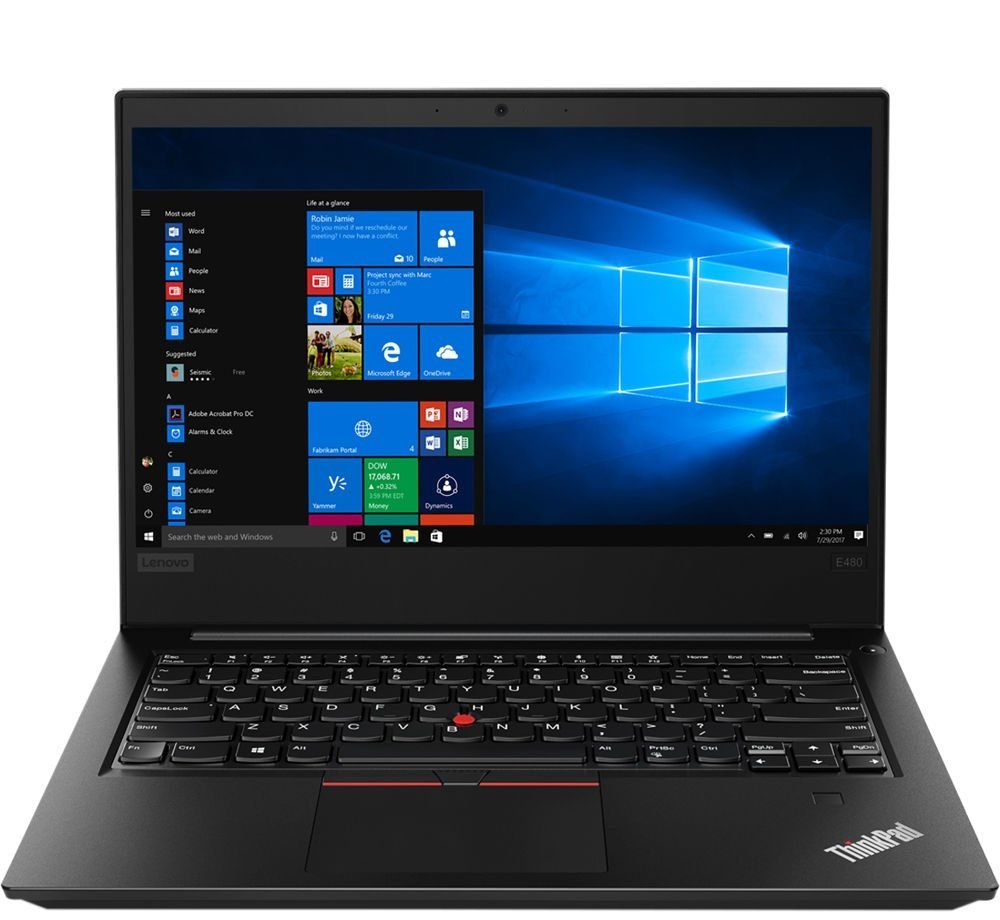 Although its screen is only 14" wide, this Lenovo ThinkPad runs on 8th generation Intel i5-8250U Quad-core with 32 GB of RAM to handle all intense graphic design software. The laptop's 14" screen is Full HD and it utilizes an Intel UHD 620 graphics card to ensure visual clarity and high resolution. Similar to other graphic design laptops, this device is equipped with an internal storage of 512 GB of SSD and 1 TB of HDD, in order to hold the heavy graphic design software and a large volume of big design files.
A unique feature of this laptop is its Fingerprint reader, which enables the user to lock the device such that it can only be opened with his/her fingerprint. In this way, you can ensure the security of your confidential designs and protect them against potential theft.
This laptop is also very lightweight (3.85 lbs. only) compared to other graphic design laptops, and hence can be easily carried around to business meetings and/or to work on your designs in comfortable locations away from the office. It is equipped with all the required USB and HDMI ports to support this portability and also to connect external storage units as desired. The only drawback of this device is that it is quite more expensive when compared to other laptops with similar features.
Why Buy This Laptop?
Fingerprint reader locks your laptop to your own access and keeps your designs highly secured.
Highly portable lightweight device
Large SSD storage to enable fast storage and retrieval of heavy design files
Lowest Cost Graphic Design Laptop with DVD Drive
HP Pavilion 15.6" Full HD Gaming Laptop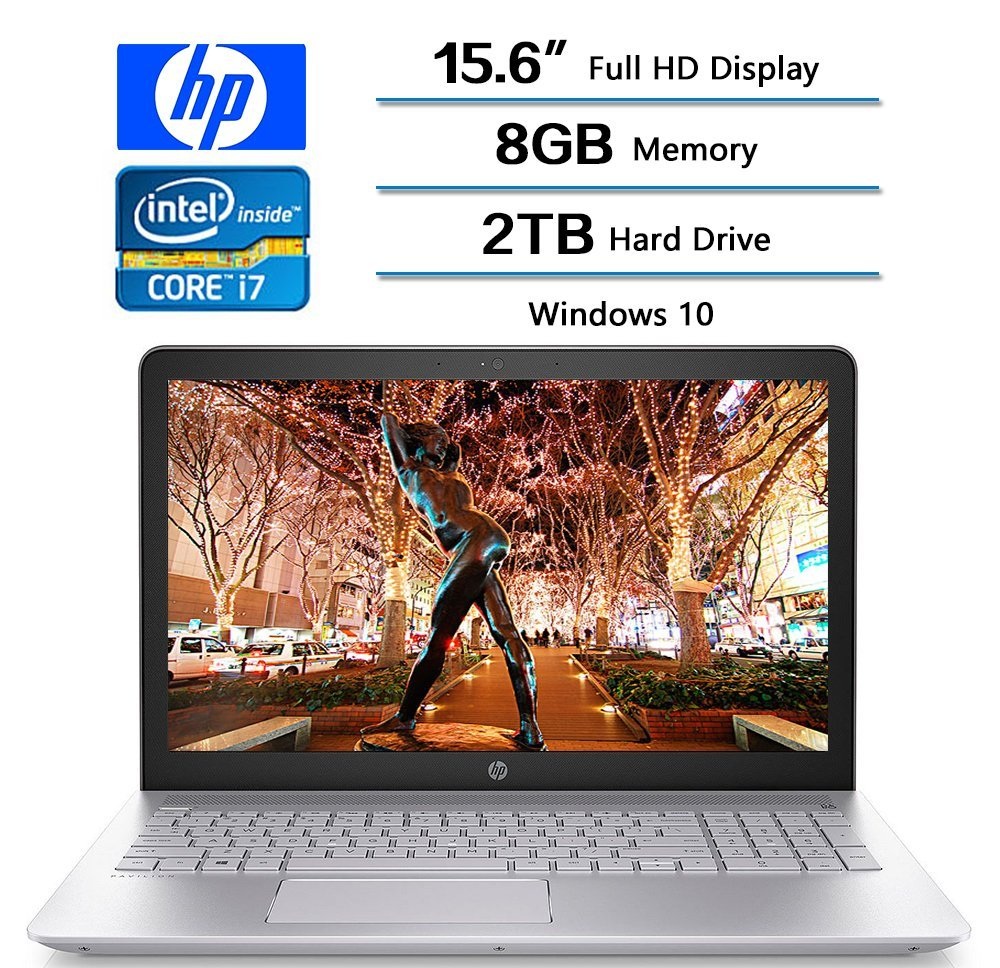 In order to support graphic designers and gamers while remaining quite light on their pockets, HP released their 2022 Pavilion laptop with 15.6" Full HD display and an NVIDIA GeForce 940MX graphic card offering crystal-clear image quality.
This laptop runs on an 8th generation Intel i7-8550U Quad-core with an 8 GB DDR4 RAM to provide the necessary processing speed for the operation of intense graphic design software. Equipped with an internal storage capacity of 2 TB HDD, a DVD writer and USB ports, this laptop can easily handle large design files as well as enable backup copies on external DVDs and USB flash memories.
Weighing around 4.67 lbs. and equipped with HDMI ports, this laptop can be easily carried around and connected to external displays for easy presentation to your clients. Hence, with these high-end features, this HP Pavilion gadget can be the optimum choice for designers who require high efficiency and high-resolution laptops at a relatively low cost.
Why Buy This Laptop?
A budget-friendly device that can efficiently handle graphic design tasks.
Equipped with a DVD Drive to enable design file storage on DVD.
Low-Cost Graphic Design Laptop
Dell Inspiron 15 7000 Series Gaming Edition 7567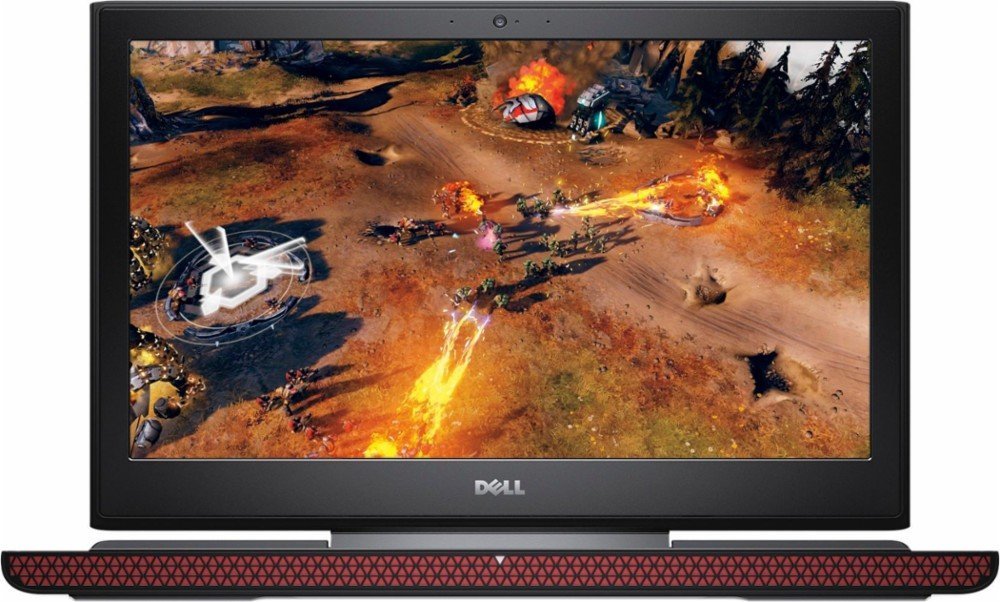 This 15.6" full HD laptop is a low-cost graphic design gadget that has all the required specifications to handle intense graphic design software. Running on an Intel Core i5-7300 HQ 7th edition processor with a 3.5 GHz processing speed and an 8 GB DDR4 2400 MHz RAM, this laptop meets and exceeds the minimum processing requirements for almost all graphics software. In addition, this laptop utilizes an NVIDIA GeForce GTX 1050 graphics card which provides high visual resolution to contribute to the accuracy of the designs.
The internal storage of this laptop is 1 TB of a hard disk drive with an operating speed of 5400 rpm, which enables storage and fast access of large design files. Although it does not have a DVD drive, this laptop has USB and HDMI ports to allow you to store and/or present your designs on external devices. Hence, if you are low on budget but are still looking for a good laptop to seamlessly and accurately work on your designs, this Dell Inspiron is your best option.
Why Buy This Laptop?
Budget-Friendly high-end gadget
Widescreen laptop for accurate visual appeal
Other laptops worth buying
Best Graphic Design Laptop With High Performance
Lenovo Z70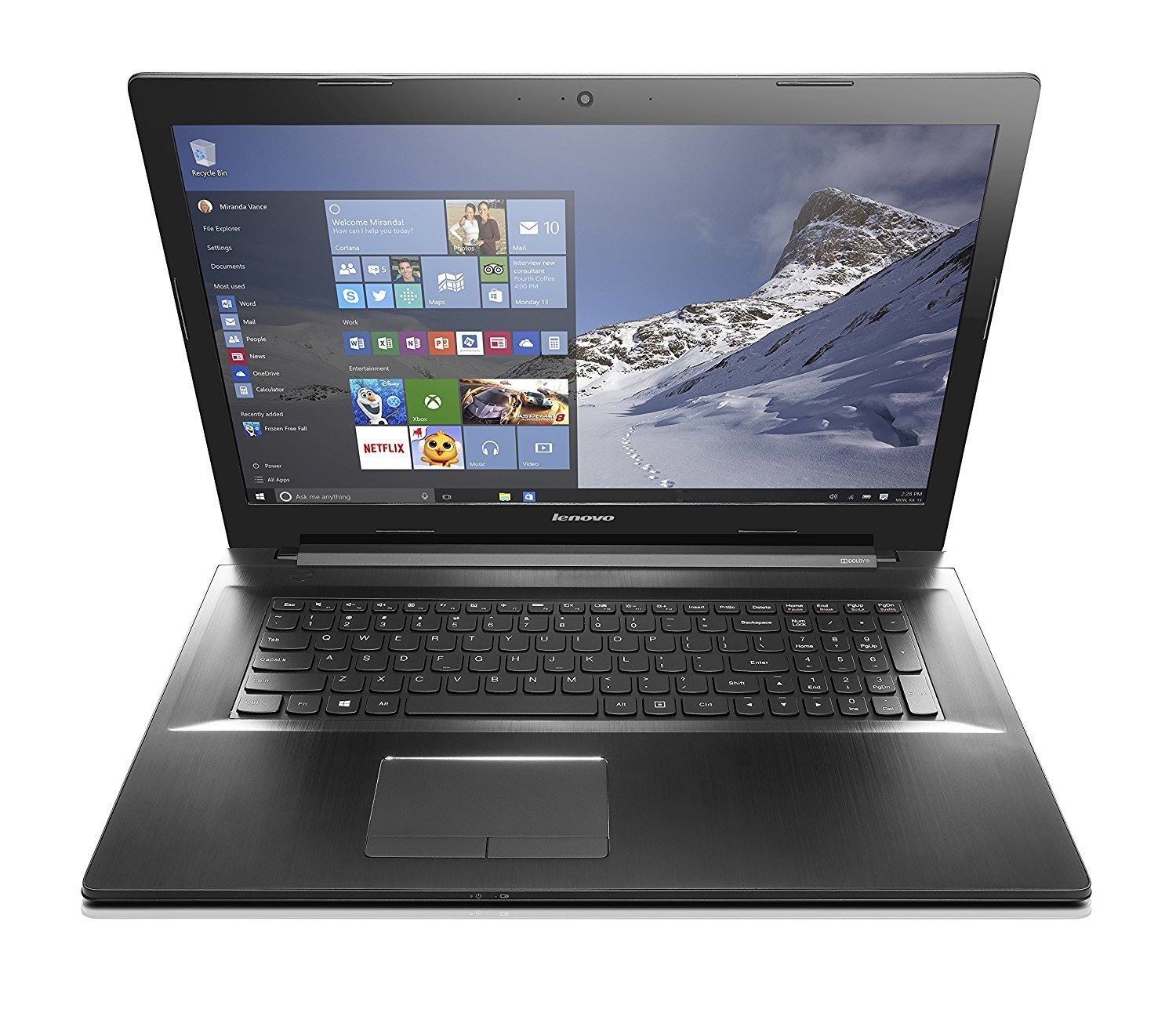 The Z70 has a great look making it perfect not just performance-wise but even look-wise for graphic designers. It packs an Intel Core i7 processor which gives the computer ample power to work efficiently. You can choose from 8 or 16 GB RAM which can help you get the speed you would want from your computer. It also features 1TB of HDD which ensures adequate space for large programs and enough storage for your work as well. The laptop runs Windows 10 and it has a lot of connectivity options if you were to plug in other devices to your laptop. Overall, it is a brilliant machine making it the best laptop for graphic design.
Why buy this laptop?
It is a very pocket-friendly laptop that also enables you to easily handle multipurpose projects
It offers ample space for storing larger programs
If you are into the graphic designing profession, this can be the best pick for you
Best Graphic Design Laptop With Powerful Processor
Asus ROG Strix GL702VM-DB71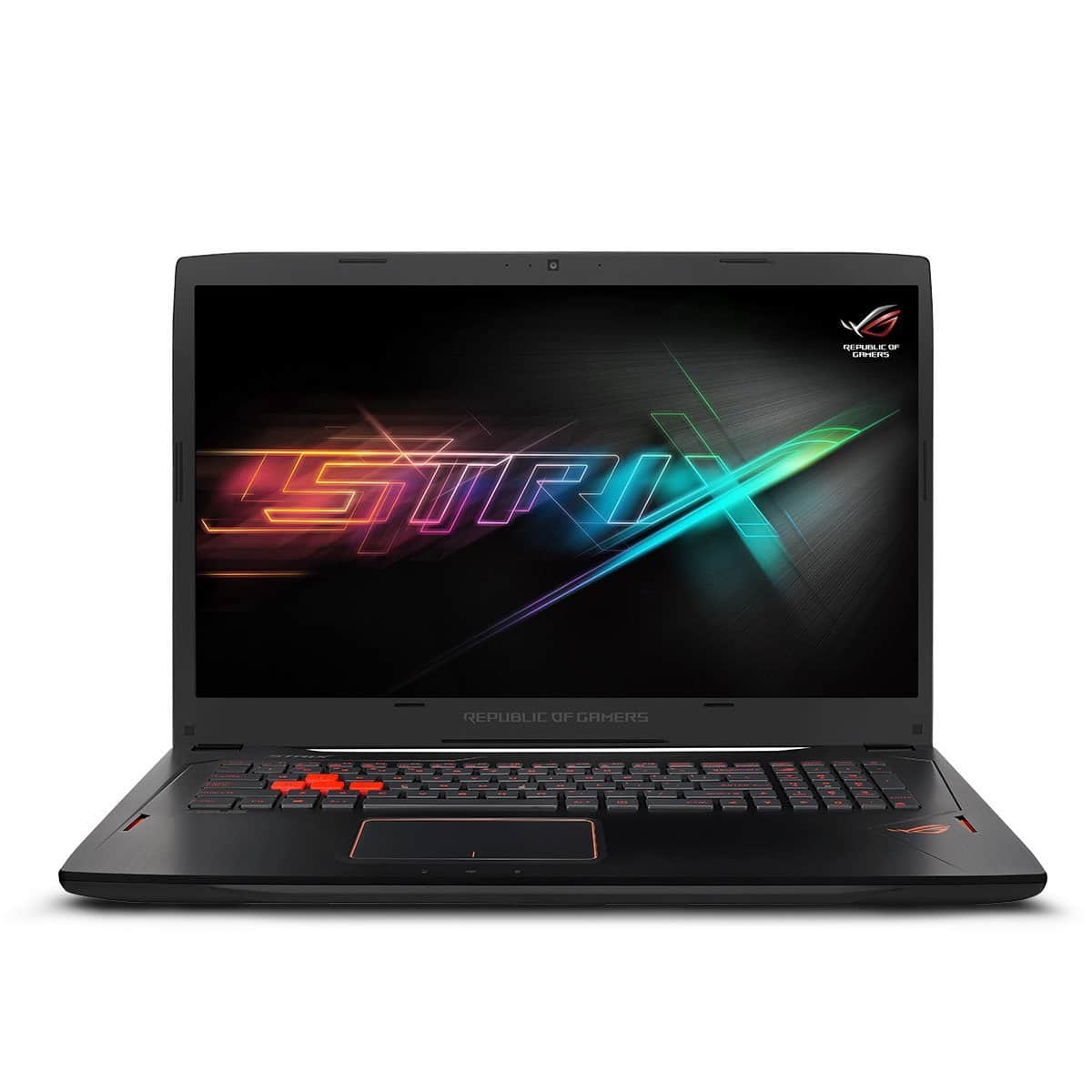 Asus has delighted us with some of the best laptops available in the market and the ROG Strix GL702VMDB71 is a laptop that graphic designers will really enjoy working on. With the Skylake Quad Core i7 processor powering this portable machine, and 16GB of DDR4 memory ensuring quick results even while multi-tasking, there is hardly anything that graphic designers won't like about this machine. As for the real icing on the cake, it uses a Pascal-based graphics card which makes the laptop ideal for graphic designers. With high performance and amazing graphics to look forward to, this is a great graphic design laptop.
Why buy this laptop?
It is a good deal for graphic designers and gaming lovers
It is light-weight and portable and offers advanced striking features
It comes with the advanced Lenovo Flex 4
Best Budgeted Laptop For Graphic Design With Great Power
Lenovo Flex 4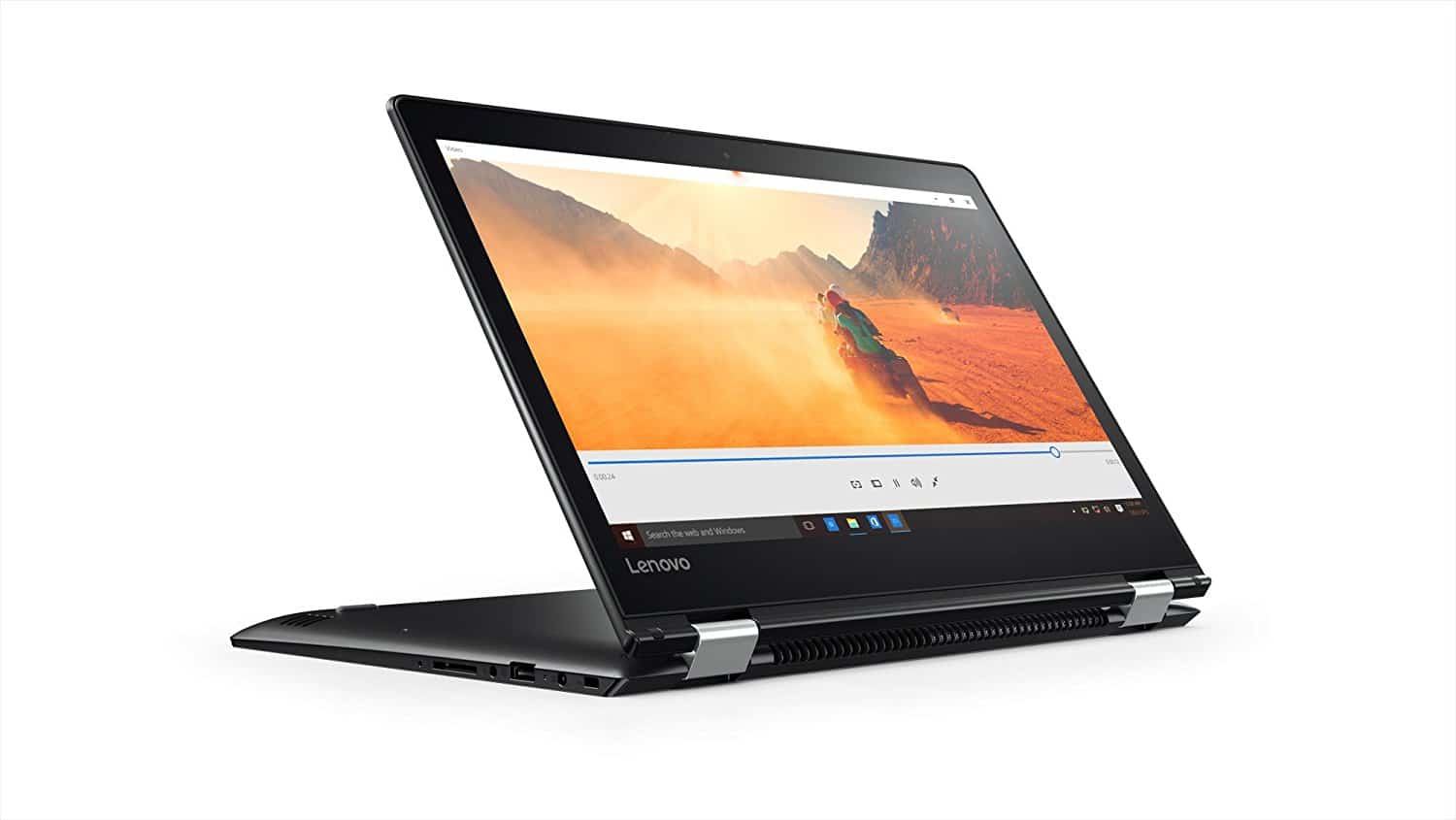 The Flex 4 comes with a beautiful design and a powerful performance, two things that any laptop owner appreciates. With an Intel Core i5 processor along with 8GB Ram and 1TB storage, there is a lot in the laptop to make graphic designers like the machine. We like the fact that it can be used in different modes like the tent mode, stand mode and tablet mode, making it easy for you to work for endless hours on the laptop without feeling too tired. The touchscreen is great but it may take some time for you to get used to it if you have not used a touchscreen laptop before. You can pick an Intel Core i7 processor for the Flex 4 if you prefer more power for your computer.
Why buy this laptop?
You can use it in tablet, tent, or stand mode for endless comfortable working
It is a lightweight and small laptop with ample storage space
You can get an expensive machine feel at the most affordable rates
Great Looking Graphic Design Laptop From Acer
Acer Aspire V17 Nitro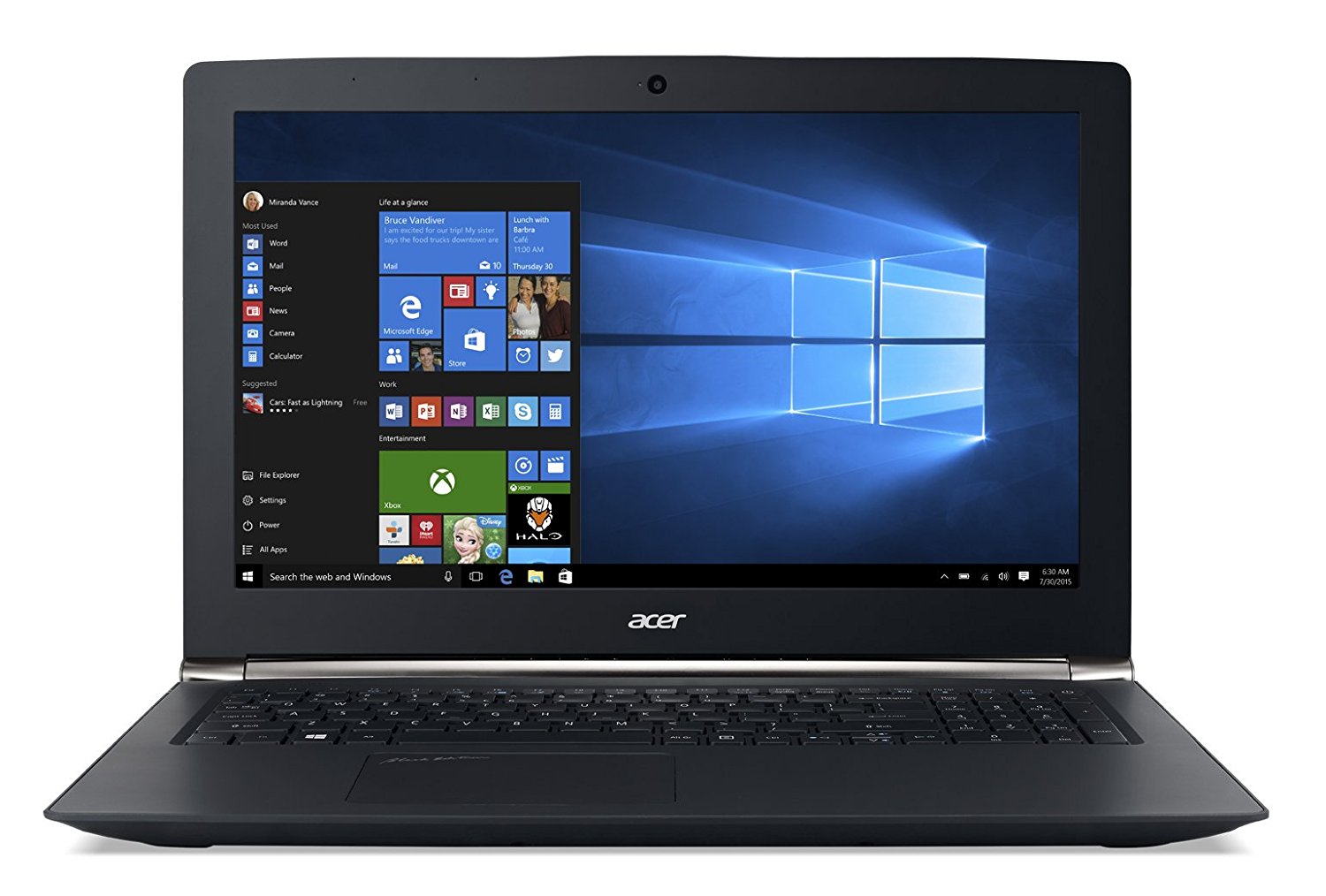 This Acer machine is built to impress. Everything from its Intel Core i7 processor, 16GB RAM, 1TB storage and NVIDIA GeForce GTX 960M graphics card has us astounded. In addition to the large HDD storage, it also features a 256GB speedy SSD storage too which means working fast does not need an effort on the Aspire V17 Nitro. The classy looks of the laptop complement its sheer power making it a great laptop for anyone looking for lots of power and good graphics. It runs on Windows 10 and boasts of a 7hour battery backup. Given its performance, we find it perfect for graphic designers – both beginners and professionals.
Why buy this laptop?
If you are looking for a lightweight gaming laptop, this can be the right choice for you
It offers some of the most advanced features at affordable rates
It is a perfect blend of striking looks and powerful performance
Best Graphic Design Laptop With Excellent Display
MSI Computer GE72 Apache Pro-029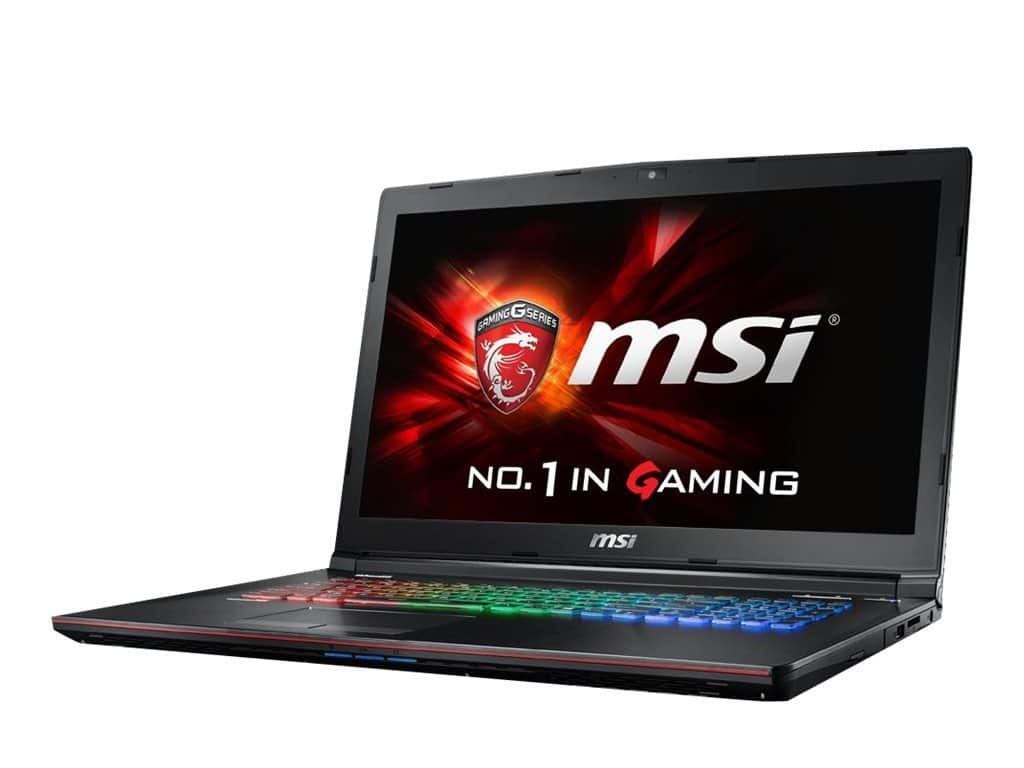 This 17.3-inch gaming laptop is great for graphic designers because of its superb performance and a reliable graphics card. The most basic configuration for this laptop features an Intel Core i7-6700 HQ Quad-Core processor with 16GB RAM and 1TB HDD. It has a great non-reflective display which ensures that working on the laptop for long hours will not strain the eyes. For a laptop that makes it easy to use heavyweight software programs without delaying your work, the GE72 Apache Pro-029 is worth the price you pay for it.
Why buy this laptop?
If you are looking for a premium gaming experience, this can be the perfect laptop for you.
If you like true color technology, this can be the perfect pick for you
Invest in it to enjoy the Nahimic virtual surround sound for the high-end gaming experience
Best Laptop For Graphic Design With Light Weight Design
HP Spectre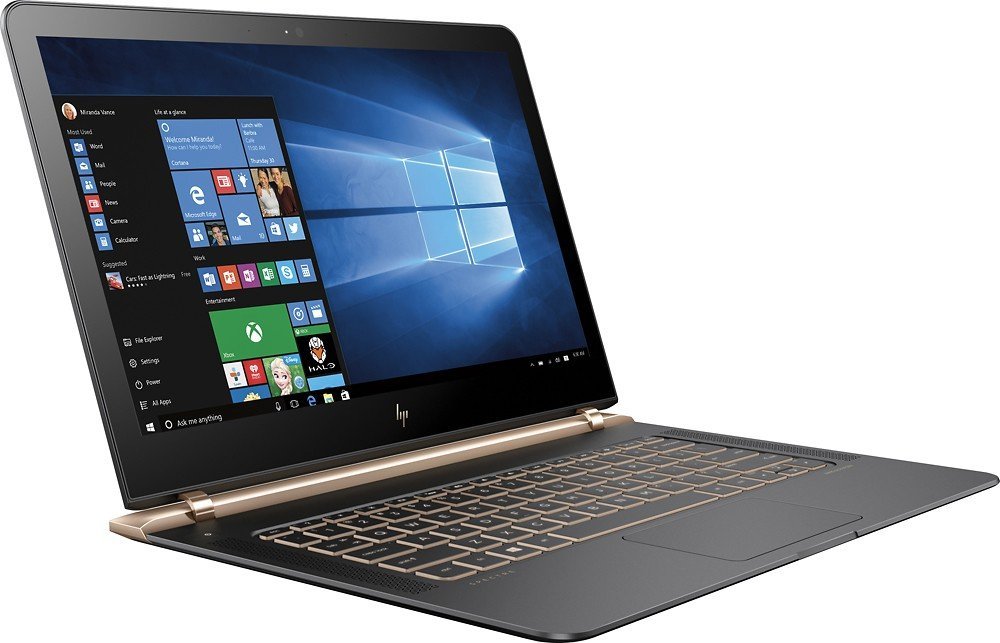 If you crave for a laptop that has decent performance and an immaculate design then the HP Spectre is worthy of your consideration. With a 6th Gen Intel Core i7-6500U processor paired with 8GB RAM, it shows a lot of power but it comes with an Intel HD graphics card which may not be as capable as the high-end graphics cards which professionals lean towards. This 13.3-inch laptop is light and portable making it easy for you to work on the go. The design and looks are great and the performance is good too. The island-style keyboard is comfortable to work on and the screen is comfortable too. As for the memory, it features a 256GB SSD, so you may find the memory to be rather less if you store huge files. This laptop is great for those who are comfortable using the cloud for most of their programs.
Why buy this laptop?
Go for it if looks matter to you. This can be a stylish addition in your gadget collection
It is a versatile laptop with a 6th Generation Intel Core i7 processor
This laptop is great for the users who use the cloud for most of their programs
One Of The Best Graphic Design Laptop With Excellent Features
Dell XPS9350-5341SLV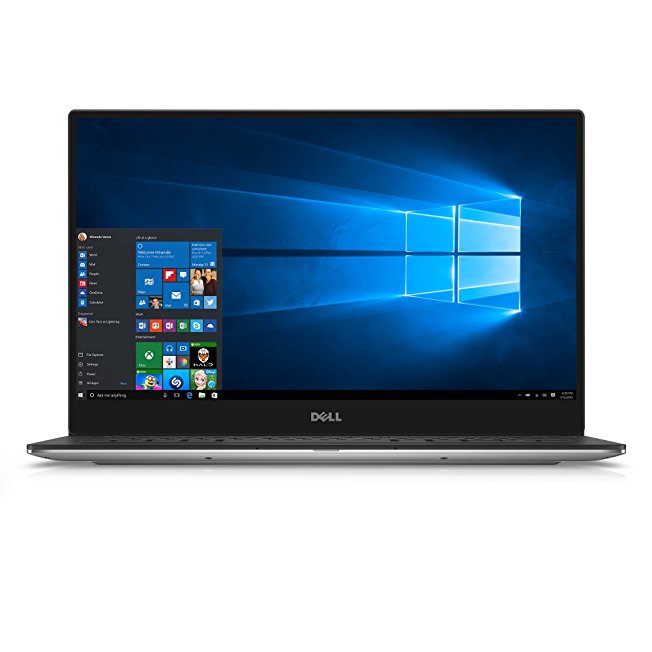 With an Intel Core i7-6560U processor powering this classy device and an Iris Graphics 540 graphics card, this Dell laptop is good for those who are looking for a great processor and a decent graphics card in their machine. Other features that are worth considering are the 256GB SSD and the LED-lit 13.3-inch, QHD touchscreen. It has elegant looks and great performance even when you are multi-tasking with heavyweight programs on this laptop. It runs on Windows 10 and is one of the best graphic design laptops.
Why buy this laptop?
It is an affordable choice for multitasking projects
Go for it as it is one of the finest graphic design laptops
Invest in this gadget to enjoy a top-notch user experience
Best Graphic Design Laptop From Apple With perfect Design
MacBook Air MJVE2LL/A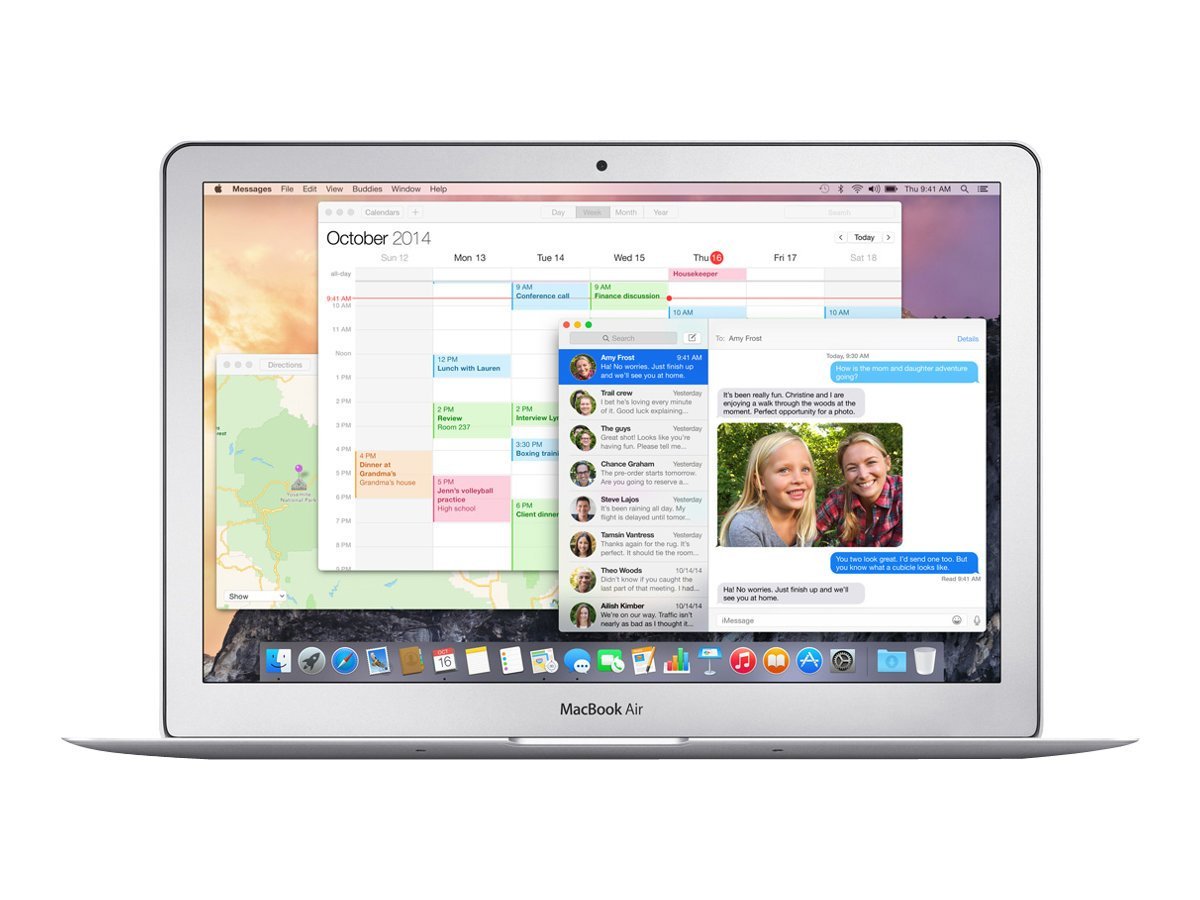 Before we wrap up, our list of best graphic design laptops will be almost incomplete without mention of an Apple laptop that displays sheer power and immaculate design. This 13.3-inch laptop is lightweight which makes it easily portable and it ensures high-quality performance. The 128 GB SSD is good for graphic designers who like speedy memories. The laptop has an incredible performance even when you are using heavy programs on it and multi-tasking. The only thing that may make you rethink is the storage space which is rather limited. If you are an avid cloud user, then things may be easy, otherwise, you may want to consider something that features HDD.
Why buy this laptop?
This laptop can be a perfect choice for graphics designing professionals.
It is a budget-friendly, portable and high-end gadget.
It is a profitable deal for avid cloud users who are looking forward to handling multitasking projects
See Also: Top best laptops for programming
FAQs
What is one important feature I should look into as a designer?
Color accuracy. Contrast ratio, even if not certified by Adobe, should be on acceptable levels if you are going to purchase a laptop for designing. An error in the display could affect the professional work that you handle on the device.
Is a graphics card necessary?
Yes. It is essential to have an Nvidia or AMD graphics card to support your graphic design programs as well as handle the demanding tasks that you might have on hand.
How do I identify the best laptops for graphic design?
If any product from Dell, HP or any brand for that matter, has a good display, battery life and the ability to upgrade for future use, you can certainly consider it to be the best irrespective of how affordable or expensive it is.
Will a large display affect battery life?
Yes. The larger display will usually have an improved brightness level and when you keep the laptop switched on for hours, it will drain out the battery much faster than a smaller laptop. However, it is a necessity for graphic designers.
Should I go for a 1080p or 4K display?
The 4K display laptops are more expensive and will have demanding hardware requirements to be able to run effectively. If your budget allows it, going for a 4K laptop is the best decision to make as they go a long way in making graphic design software more fun to use while being productive at the same time.
How do I choose the laptop with the right graphics card?
If you are a graphic designer, you should be okay with most Nvidia and AMD cards. However, video editors require Quadro and other specific cards that are designed to speed up the video rendering process.
Conclusion
When purchasing your graphic design laptop, just be sure to select the model that provides you with optimum resolution, processing speed and sufficient storage capacity to meet and exceed your requirements. Some additional features would also be useful, such as additional security layers and 360o flips. Yet, no matter what is your required specification, you are guaranteed to find a good match with this wide range of products available in the market today across a large pricing spectrum. Also, now you need not do any extensive research. Our article presents you will a detailed summary of most of the available products with sufficient details on each, in order to guide you through your decision.
These are the best laptops for graphic design. All these laptops have a great performance and an edgy design making them the classic choice for any graphic designer. While most of them are pricey, all of them are reliable and ensure that working on them is a true joy. So if you are planning to buy a laptop for your graphic design work then consider one of these.
---