Technobezz is supported by its audience. We may get a commission from retail offers
DELL Inspiron Desktop with 12GB RAM
Dell Inspiron Desktop with Intel Core i5
HP Pavilion Desktop with AMD Radeon Graphics
Table of Content
Why would you ever need a desktop PC for yourself? Even in this digitized era of laptops and tablets, there are several computing needs that only a desktop PC could fulfill.
Buying Guide
The most remarkable thing about personal computers is their unmatched high performance compared to laptops and tablets.
Desktop computers offer the power to finish your task in less time and with high performance.
High-performance PCs usually come with multimedia devices and specialized workstations that ensure more power for completing complex creative work or scientific projects.
With the presence of faster processors with an excellent memory and extra storage in SSDs, you could ask for no more.
If you are looking for the best high-performance desktop computers, browse our list of PCs.
See Also: Top best gaming laptops under $1000
Best High-Performance Desktop PCs
Compact Desktop for Versatile Use
DELL Inspiron Desktop with 12GB RAM
Check Price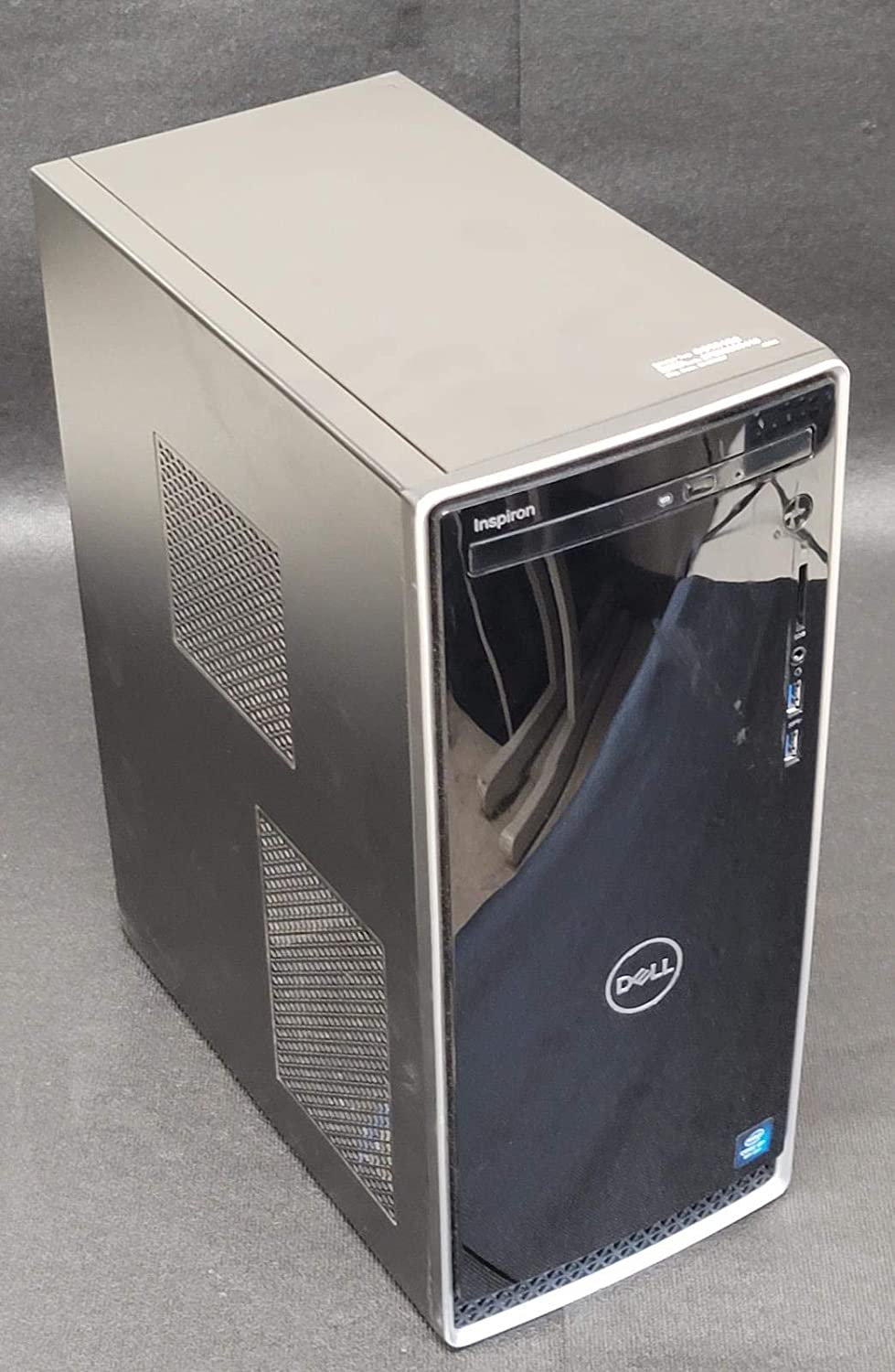 Dell desktops are known for their superior components, and this one will surely provide you with a mesmerizing experience with an 8th generation Intel Core i5-8400 processor. The desktop provides ample storage with its 1TB mechanical hard drive and 12GB RAM.
Powered by Windows 10 Home operating system, it offers smooth navigation while you can stay connected to multiple devices with Bluetooth, DVD-RW drive, and other necessary ports. The design of the CPU is eye-catching and will be perfect for a complete home or office setup. Overall, this desktop is ideal for both home and office use.
If you're planning to buy a new desktop that'll ensure versatile use, you can opt for this one.

The 8th generation Intel i5 processor will ensure your device runs fast without glitches.
Powerful Processor

Huge storage space

Ports are well designed

Striking look

Versatile usage
Heavy-Duty Desktop for Multitasking
Dell Inspiron Desktop with Intel Core i5
Check Price
Another heavy-duty desktop from the Inspiron series of Dell, this one will be an ideal addition to your home or office if you need to multitask often. That's because the Intel Core i5-9400 processor will take the upper hand and won't slow down the device during every task. The processor is backed by 8GB of RAM.
You can store all your files securely with 512GB SSD storage space. When it comes to the operating system, Windows 10 will also lend you a seamless interface. Other striking features of this desktop include UHD graphics 630, multi-card readers, and sleek designs - to name a few.
Equipped with an Intel Core i5 processor and SSD internal storage, this desktop is ideal for multitasking.

If you're looking for a desktop that won't take too much space in your room, you can go for this one.
Fast performance

Good graphics

Sufficient RAM

Sleek design

Multitasking unit
Limited storage

Not ideal for gaming
High-End Desktop with Huge Storage
HP Pavilion Desktop with AMD Radeon Graphics
Check Price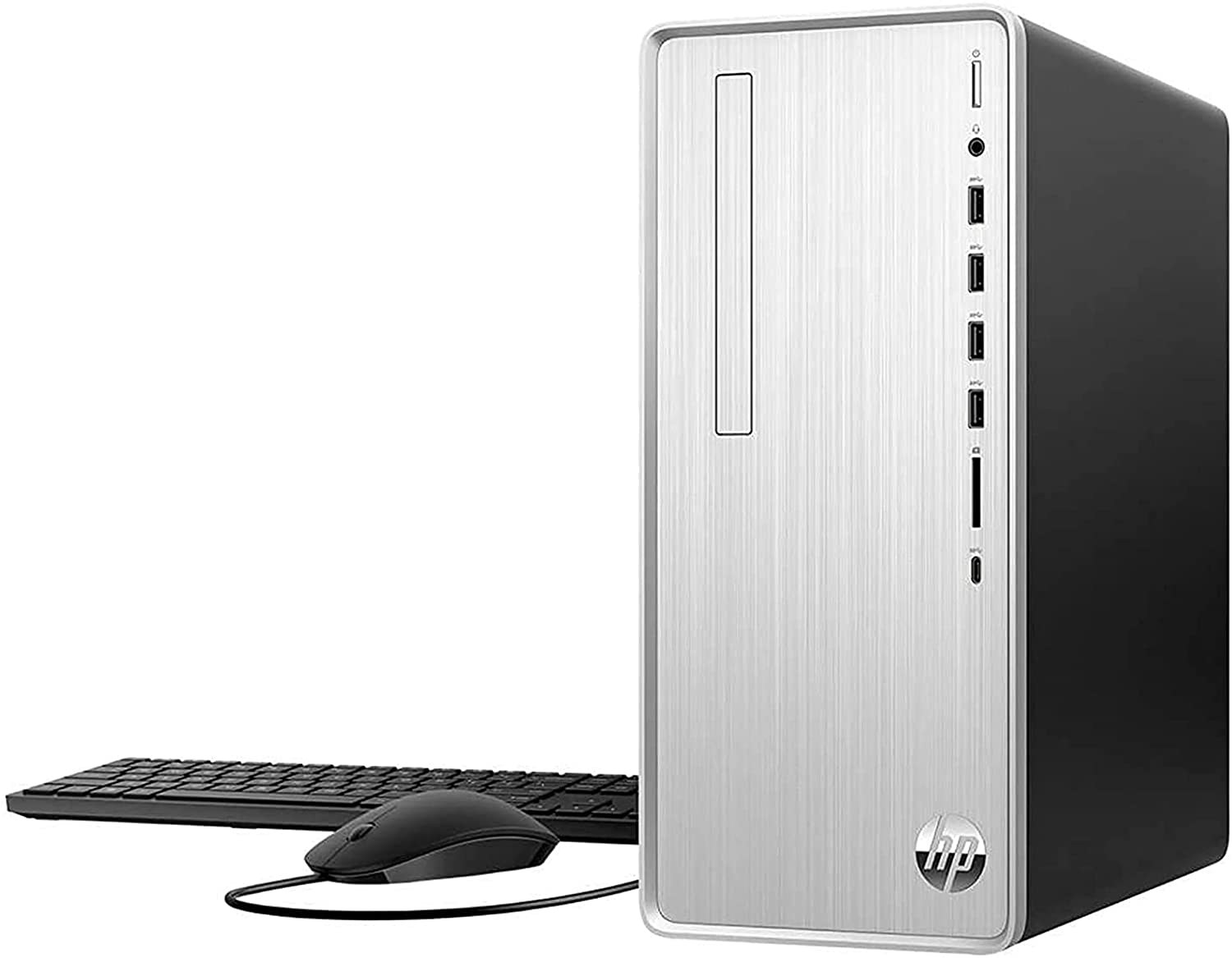 Known for offering huge storage space, this HP Pavilion desktop will invigorate your gaming sessions. That's because you can store up to 1TB of data in the HDD while the AMD Ryzen 3 5300G processor and graphics will count every pulse of the game without slowing down your PC.
You can make the most of this desktop's 256GB PCIe NVMe SSD and Windows 11 operating system. When it comes to the design, the silver-hued CPU will look fabulous in any classy setup. And the most amazing feature of this desktop is that it includes a wired keyboard, a wired mouse, and a CPU.
An attractive combo includes a wired keyboard and mouse with the CPU.

If you're planning to buy a desktop to play your favorite games, this one will be a good buy.
Huge storage space

Powerful processor

High-end graphics

Perfect combo

Ideal for gamers
Wired mouse and keyboard

Bluetooth 4.2
High-Bandwidth Desktop for Blazing Performance
Dell XPS Desktop with Intel Core i7
Check Price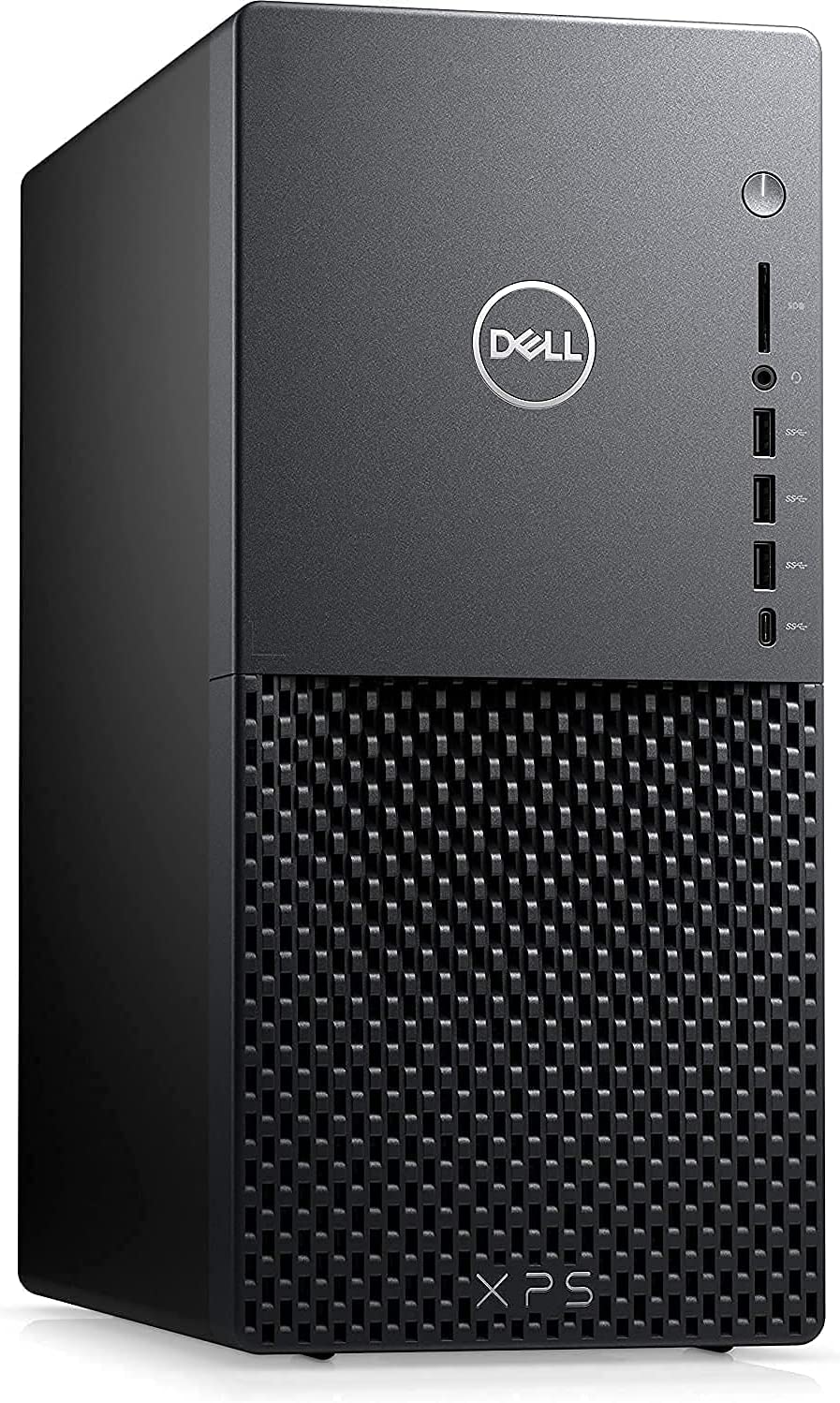 One of the most premium desktops from Dell, this one is equipped with an Intel Core i7-11700 8-core processor, which is backed by 32GB RAM. Be it hefty games, videos, or applications, everything will load speedily without lacking bandwidth. The 1TB SSD will allow you to store huge amounts of data without additional equipment.
While you can access data quickly and start the device in no time, the noiseless CPU will also produce minimal heat. Plus, the latest Windows 11 operating system will provide you with an outstanding interface every time you plan to multitask.
Why Should You Buy This?
Be it for work or entertainment; you can go for this desktop and expect blazing performance.

The most advanced components make it ideal for professional coders, gamers, or editors.
Pros
Premium processor

Latest Operating System

Ample storage

Noiseless

Reduced power draw
Cons
High-Performance Desktop for Gaming
MSI Aegis R Desktop with WiFi 6
Check Price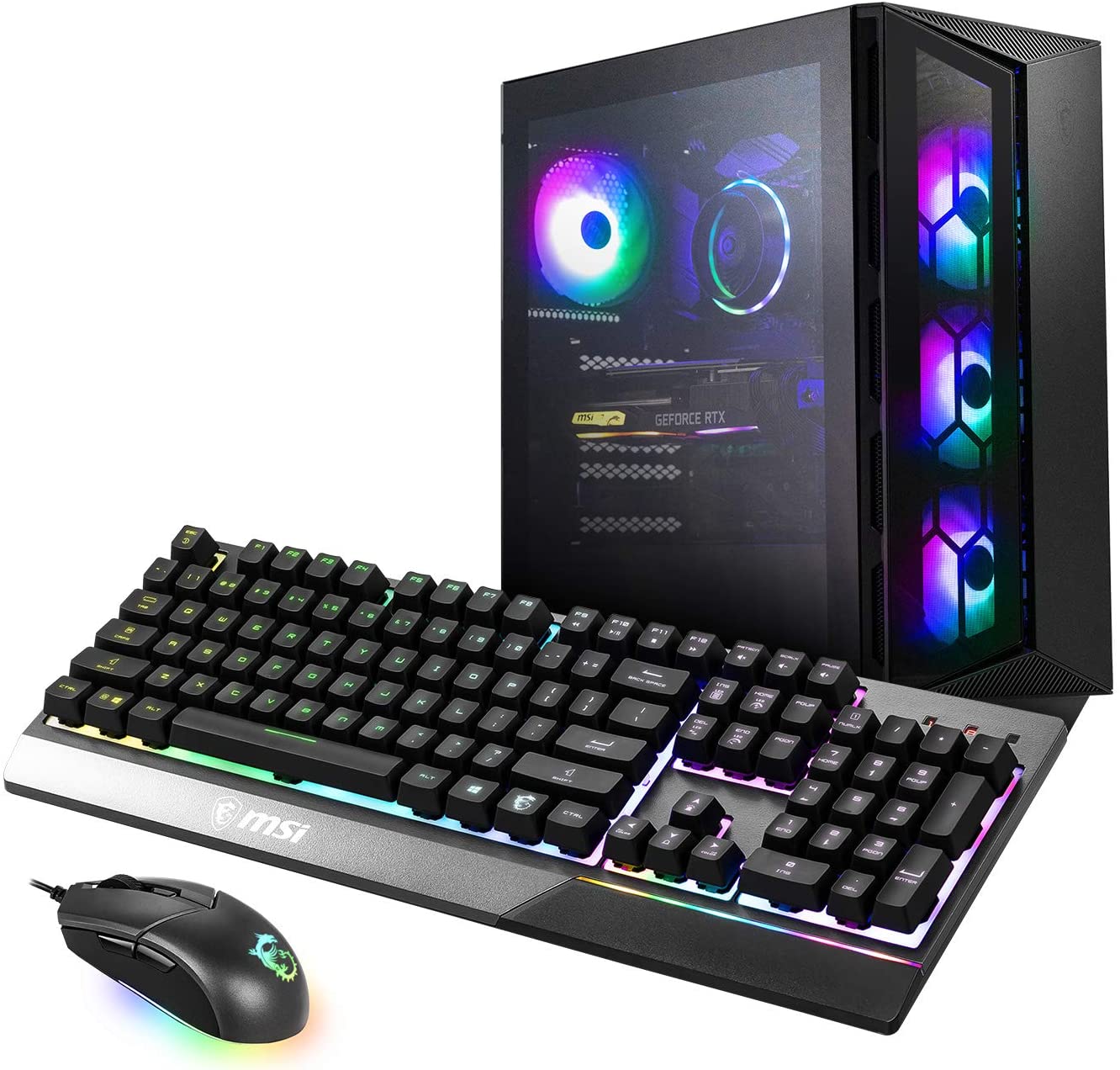 A highly productive desktop for gaming, this one comes with a host of attractive features like an Intel core i7-10700F processor. The gamers will be pleased with its NVIDIA GeForce RTX 2060 graphics, while the Gaming Vigor GK30 Keyboard and Gaming Clutch GM11 mouse will further enhance the experience.
This desktop has a very striking design with RGB cooling fans. You'll get Windows 10 operating system coupled with WiFi 6 and other connectivity options for the interface. Overall, it's a power-packed device if you're pretty serious about gaming.
If you want a high-end gaming desktop and your budget is not an issue, this one will be a good buy.

The storage space is huge and the running speed is more than enough to play any game at max settings.
Powerful processor

Ample storage

Solid RAM

Outstanding design

Durability
One-Stop Solution for Daily Computing
HP All-in-One Desktop with 24-Inch Display
Check Price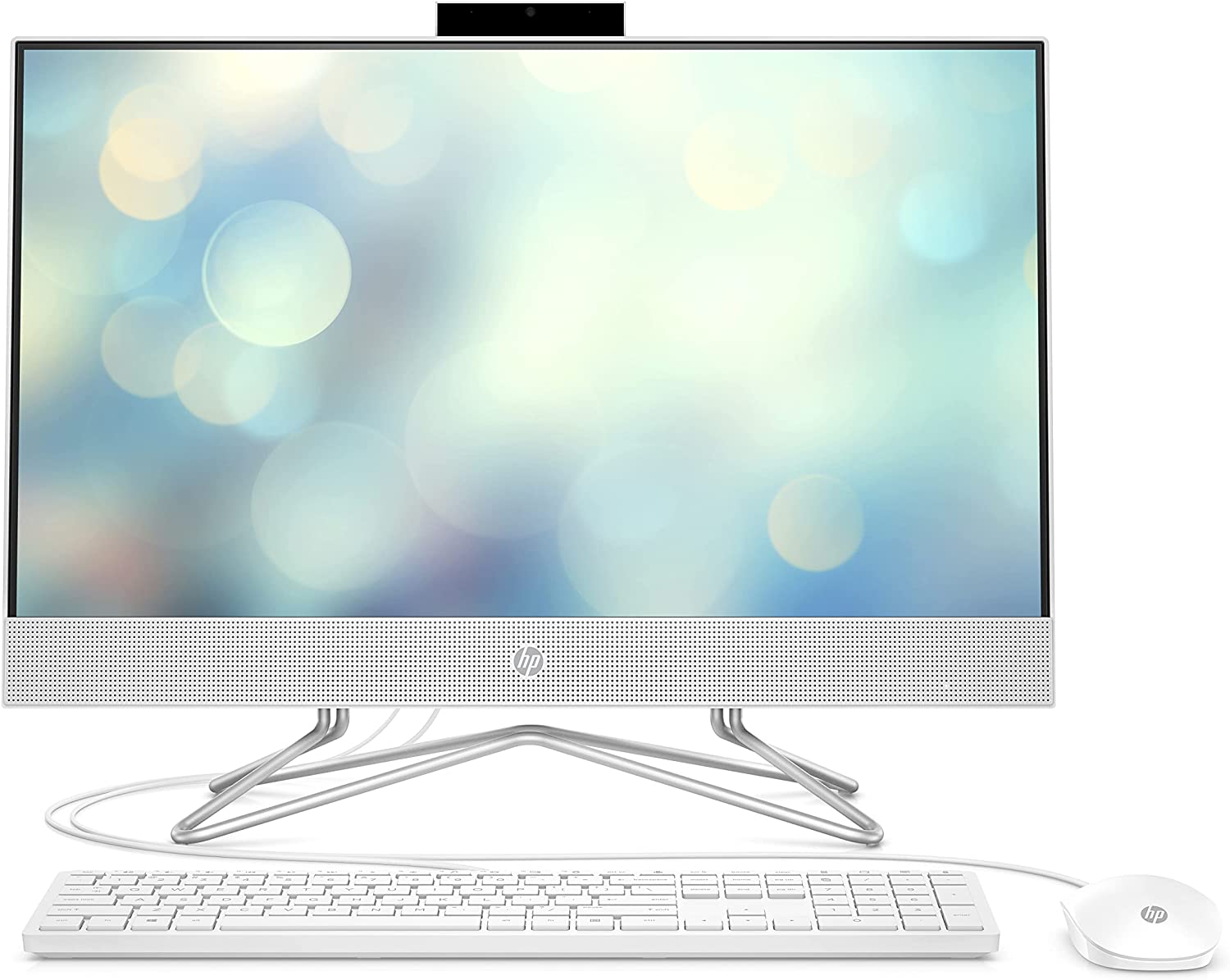 HP is a reliable brand when choosing a desktop for daily computing. This one will uplift your productivity and speed with an AMD Athlon Silver 3050U processor, backed by AMD Radeon graphics and 8 GB RAM. Regarding the storage space, it has only 256 GB SSD, which could've been higher.
This desktop features a 24-inch full HD display, ideal for watching high-resolution movies or videos. The Windows 11 operating system is another upside, ensuring seamless multitasking. The package includes a wired keyboard and a wired mouse as well.
Why Should You Buy This?
It's great for creating a new PC setup for work or entertainment.

The sleek design makes it apt for modern spaces, be it offices or homes.
Pros
Latest Operating System

Classy design

All-in-One PC

Responsiveness

Bright display
Cons
Limited storage

Webcam is poor
Best Desktop PC for Gaming and Multimedia Work
CyberPower PC Gamer Xtreme GXIVR8020A5 Desktop Gaming PC
Check Price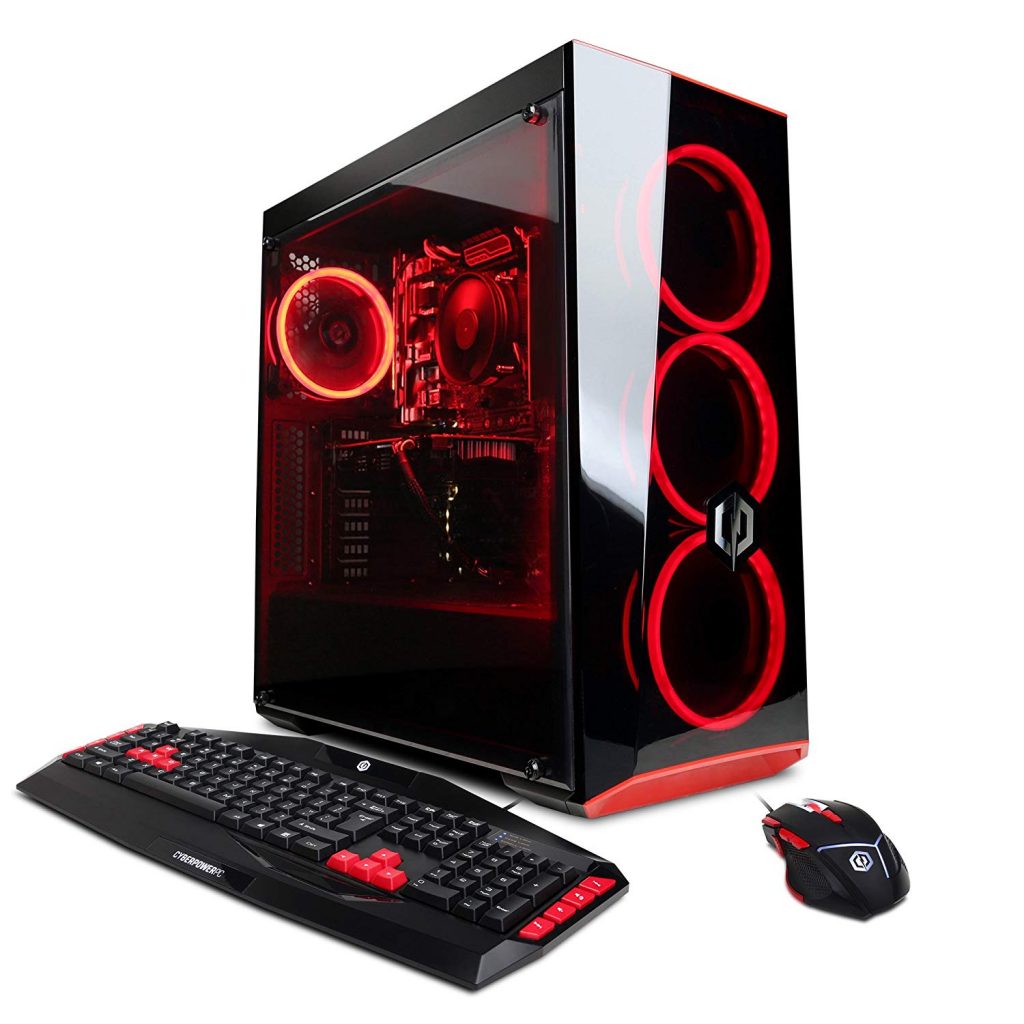 Most people have the common assumption that gaming PCs are designed for playing games; however, the fact is entirely the opposite. If you require a powerful PC to use Adobe Photoshop, Adobe Illustrator, Avid video editing tools, and other demanding software programs, they can ideally suit your requirement.
The GXIVR8020A5 is a desktop PC designed by CyberPower where the company takes control of all the hardware components and sets up the computer on your behalf. While this model doesn't feature the latest RTX cards, it is one of the cheapest you could find with a dedicated graphics card. The model is powered by an Intel Core i5 8400 processor with six cores coupled with 8 GB of RAM and 1 TB of storage space. The pricing of the PC includes Windows 10 home edition, and being a 64-bit version, it ensures the OS makes use of the RAM available.
Apart from all these components, the most important is the AMD Radeon RX 580 with 4GB of VRAM. It consists of an HDMI port, DVI, and two Display Ports so that you can conveniently connect multiple monitors for designers who might use them. It also comes pre-built with a WiFi AC adapter and numerous USB ports on the motherboard that can support a 7.1 surround sound system.
The entire gaming PC from CyberPower comes with a one-year warranty, uses bright LED lights, and has a gaming keyboard and PC, so you don't have to buy them individually.
What Makes the CyberPower PC Gamer Xtreme GXIVR8020A5 an Ideal Fit?
The product is for gaming, but designers and video editors can also use the dedicated graphics card.
It has the excellent build quality and heat dissipation design
This colorful setup makes it easier to use in your home or creative office spaces
The bundle also includes a gaming keyboard and mouse with red accents
Recommended For:
A powerful yet affordable gaming PC for creative designers, gamers, and those who require a dedicated graphics card for editing requirements
You may also read Best Laptops for Drawing.
See Also: The best laptops for graphic design 2023
Was this article helpful?
This helps us improve our website.