Technobezz is supported by its audience. We may get a commission from retail offers
If compact screens are not your type, and you are looking for the best 15.6-inch laptops to buy, then we have
If compact screens are not your type, and you are looking for the best 15.6-inch laptops to buy, then we have a list of laptops that will suit your needs. Since laptops hardly come in a one size fits all package, we have put together the best laptops considering different aspects. A gamer will have completely different needs from the average student who needs a laptop to simply take notes and light entertainment. Then we have Mac OS and Windows OS to consider too.
Screen size is one of the major deciding factors while buying a laptop. There are bountiful options of screen sizes available in the market.
We recommend a 15.6-inch laptop as the most appropriate screen size. It's neither too large nor too small. One may argue that 13-inch laptops score well in portability but these days, 15.6-inch laptops are ultra-thin, light and hence easier to carry around. The screen size of 15.6-inch is suitable for multimedia streaming, video editing and other such tasks. Moreover, it also is able to incorporate a separate Graphics Processing Unit. Such laptops then have increased usability in gaming. Since 15.6-inch laptops are bigger than 13-inch laptops, they have extra battery space. As a result, they have better battery life.
In comparison with larger laptops like the 17-inch ones, the 15.6-inch screen laptop occupies less space. It is cheaper than the larger laptops and has equivalent features. The extra hardware options available on larger laptops are redundant as 15.6-inch laptops offer almost all required hardware features.
Here's a low-down of the best 15.6-inch laptops.
See also: The Best Laptops For Graphic Design 2022
Buying Guide
A laptop size is usually a personal choice. People choose the size of the laptop based on their professional requirements as well as for the ease of use. Over the years the 15.6-inch laptop has gained popularity as the preferred size. If you enter the market to purchase a 15.6-inch laptop, the options before you are many. Based on your particular need, you will have to weigh the pros and cons of each of the products on offer and choose the best 15.6-inch laptop.
Processor: Irrespective of the nature of the activity you want to use the laptop for, you would want to get the right processor in it. A good processor in today's context would be an Intel Core i7 chipset of the latest generation. You can settle for a Core i5 or equivalent processor too if you do not really intend using the laptop for any heavy activity.
RAM: The standard RAM for good laptops would be 8GB. You would start looking for higher levels of RAM like 16GB and 32GB if you wish to buy a gaming laptop with the 15.6-inch display.
Graphics: Graphics become critical when you want to use the laptop for gaming or other activities where graphics play an important role. In the other models, you will get the standard graphics to deliver sharp images in all the colors.
Storage: Again, the mean level of onboard storage would be 1TB. You will find the 15.6-inch laptop you have selected may also offer this level of storage. Only in exceptional cases, you can accept a 500GB storage if your needs are that way.
Battery: The battery is crucial irrespective of the type of usage you are planning with the laptop. Luckily, as mentioned above, the 15.6-inch laptop allows sufficient space for a large battery. You should still check the average life of the battery for playing videos.
Audio: Modern laptops come with better audio systems than the earlier ones. When you watch streaming content like Netflix or Amazon Prime, you would want to cling on to every dialogue spoken by your favorite character. Ensure you are getting a good audio output on the laptop.
Touchscreen: Touchscreen is a feature on laptops that is becoming more the rule than the exception. It is a useful feature and if you are getting it on your laptop go for it.
Best 15.6-inch laptops
An Elegant-design laptop with 512 GB of hard drive capacity
SGIN Laptop 12GB DDR4 512GB SSD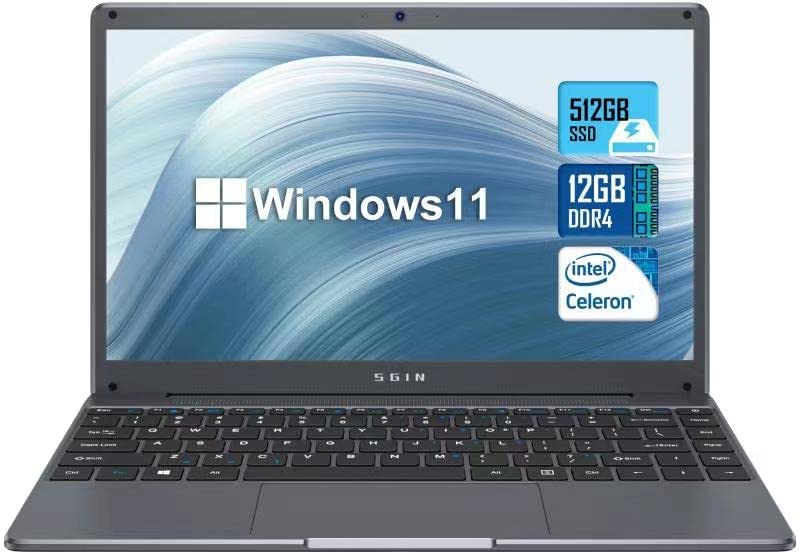 With 12 GB of RAM and 512 GB of hard drive that comes pre-installed, this laptop offers everything that a buyer can possibly look for while choosing the best laptop. Secondly, the Intel Celeron processor imparts a speed of 2.8GHz to the CPU of the laptop. This means that the laptop is not only great for storing heavy files, but also for performing multiple functions at the same time at a high speed.
The 38000 MWh battery allows you to work on your laptop while traveling or when you don't have excess to a charging port, without worrying about the interruption of your work. The laptop comes with a warranty of 365 days so that you don't have to be stuck with a faulty machine.
Why Should You Buy This?
The latest operating system installed on the laptop makes it easier for installing the new generation apps.

The thin body makes it easy to carry anywhere you go.
Pros
Thin and light-weight

Windows 11 Home operating system

1-year warranty
Cons
RAM size may be low for some users

No optical drive
A latest-generation laptop with an integrated graphics card
HP 15t-dw300 Home & Business Laptop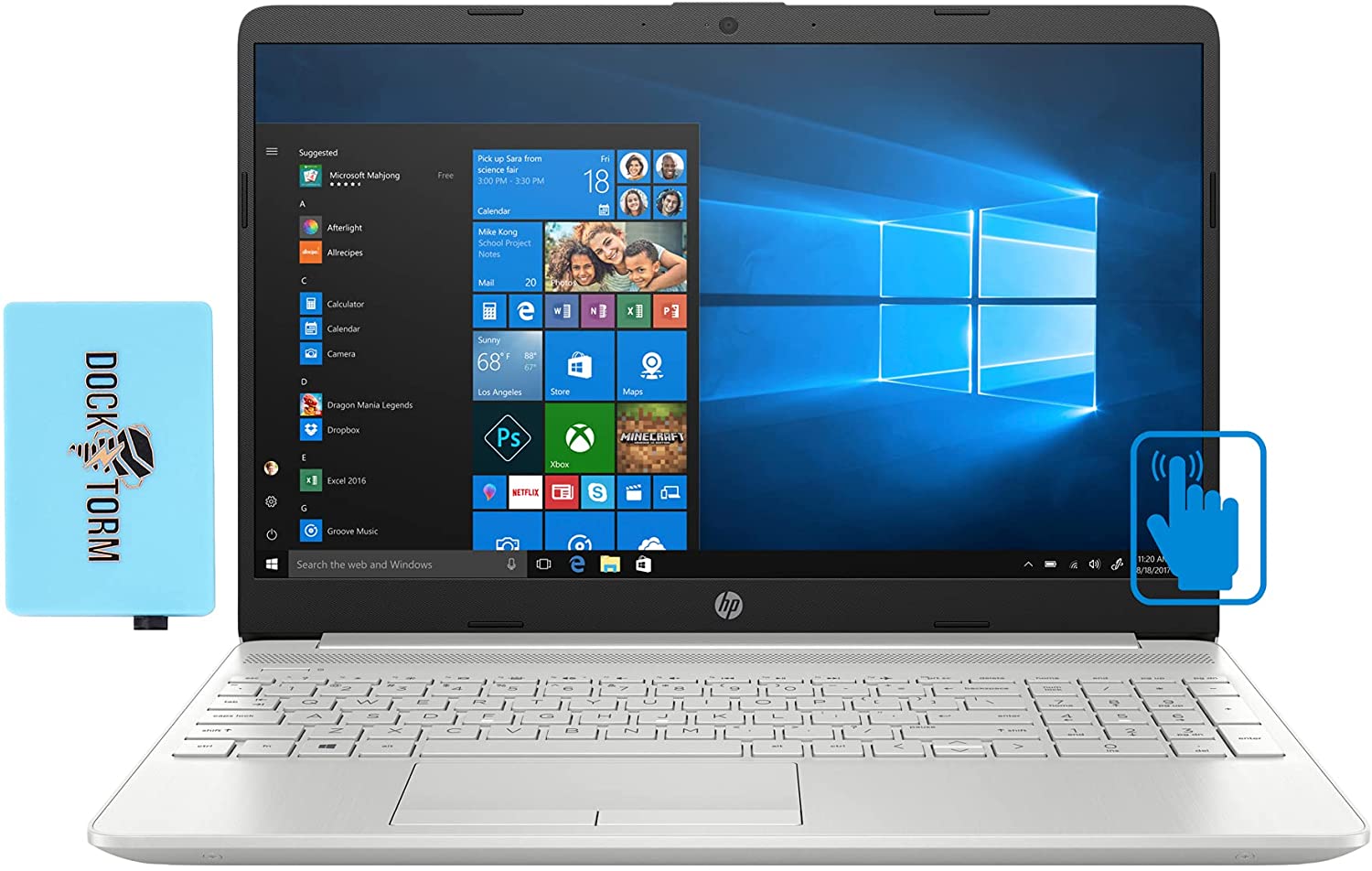 This laptop comes with an HD webcam which makes it ideal for someone who has to attend a lot of face-to-face meetings and doesn't want to be embarrassed by a poor camera quality. The 11th generation Intel i7 processor that comes preloaded in the laptop ensures that you get top-notch performance while working on your laptop.
The installed RAM capacity for this HP laptop is 32 GB which means that you can multi-task across several dimensions without having to worry about losing the speed of your navigation. In addition, it has a Dockztorm USB hub in it which makes the uploading and syncing of data, much more speedy. It has the latest Windows 11 Pro as the operating system. This confirms that you can download all the new generation applications on your laptop.
Why Should You Buy This?
The laptop is ideal for those who are looking to multitask without compromising on speed.

It is the perfect laptop in case you need to store very large files on your laptop.
Pros
Latest operating system

i7 Intel core processor

High-capacity hard drive
Cons
The keyboard is not backlit

Cooling fans may be loud
A laptop with advanced voice technology and keyboard upgrades
Acer Aspire 5 A515-56-36UT Laptop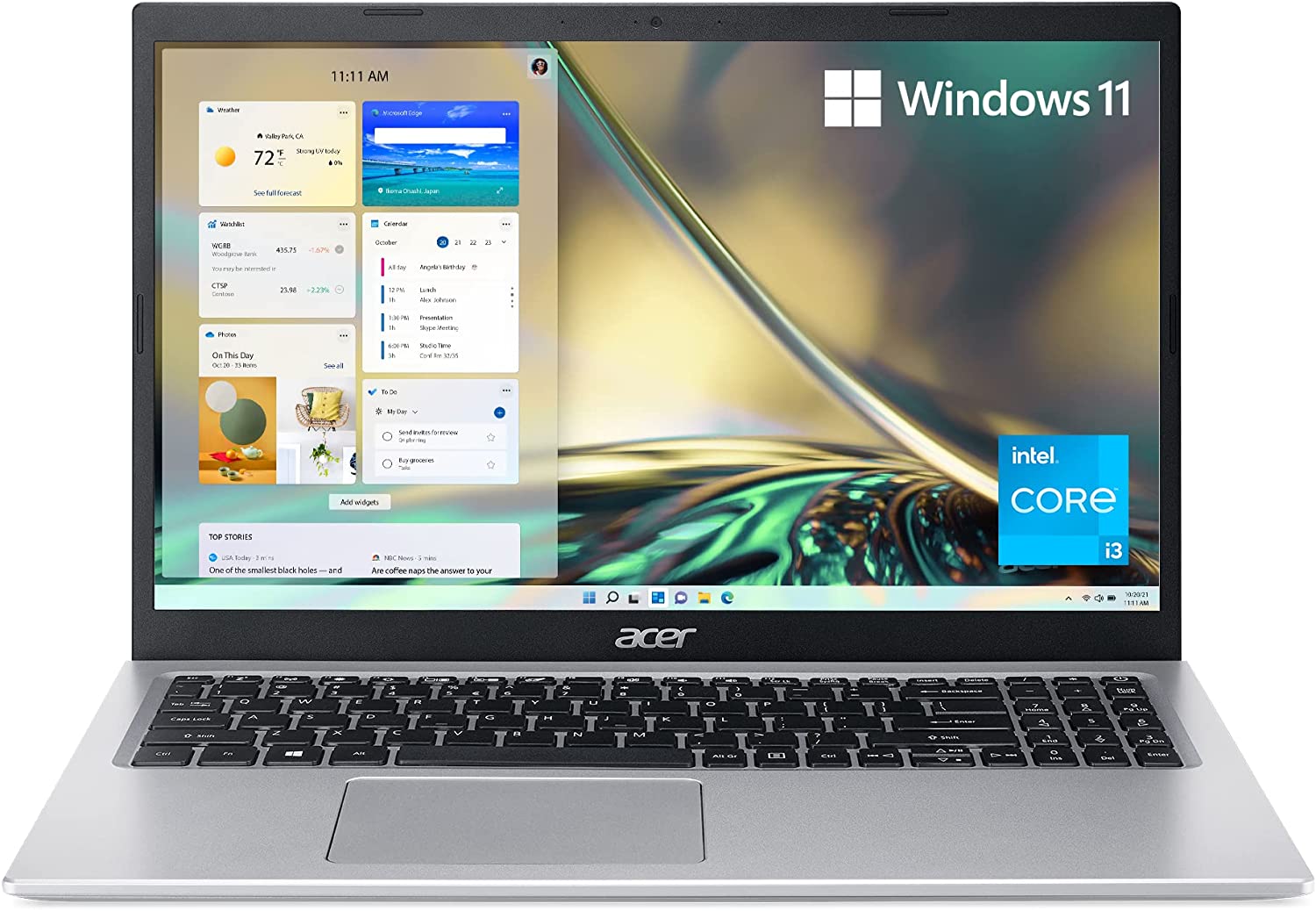 With 128 GB of hard drive capacity and 4 GB of RAM, this laptop is a good option for college students and business professionals who don't need to store very heavy files on their laptop. The i3 Intel processor guarantees to offer you a seamless browsing and gaming experience. The laptop is equipped with a Turbo Boost technology that allows you to get a speed of up to 4 GHz to make the energy-intensive applications work efficiently.
This laptop by Acer comes with purified voice technology that makes calls much clearer. In addition to this, the laptop is compatible with Alexa so you can connect your laptop with Alexa and get notifications on the go. Moreover, the laptop has Windows 11 operating system installed on it. This is excellent for security purposes in case you often handle confidential files.
Why Should You Buy This?
The laptop is a perfect choice for users who need to do a lot of typing work.

It comes with a purified voice technology that cancels any background noise to offer you a seamless online meeting experience.
Pros
Multi-touch gesture

Turbo-boost technology

Background noise cancellation
Cons
Only 4 GB RAM

The processor is too old
A business laptop with an anti-glare screen and 16 GB RAM
Dell Inspiron 15.6" HD Business Laptop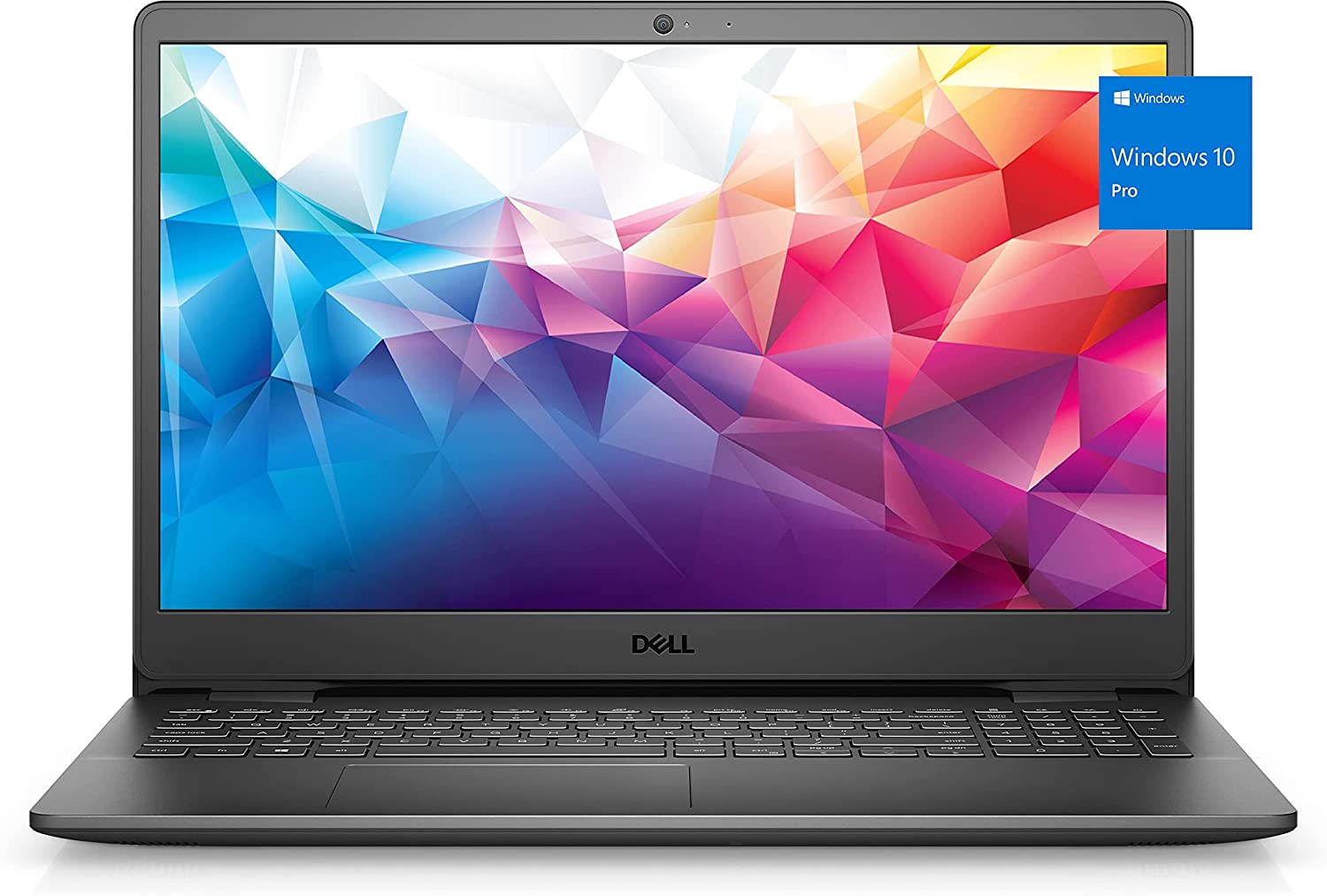 As the name suggests, this is a business laptop with 128 GB hard disk space and 16 GB RAM. The RAM capacity makes it easier to open and work on multiple tabs at the same time at an efficient rate. It has 1 TB PCIe Solid State Drive which ensures that the laptop boots up fastly and the data transfer is quick.
The laptop has an elegant backlit LED screen with anti-glare features. This means that you don't have to worry about stressing your eyes while working long hours. The Windows 10 operating system of the laptop offers enterprise-grade security, and management tools like single sign-on functions and a remote desktop.
Why Should You Buy This?
The laptop is an ideal option for users with high screen times.

It offers improved productivity because of its remote desktop feature.
Pros
Intel Pentium processor

Windows 10 Pro operating system

Remote desktop feature
Cons
WiFi connectivity may be problematic

Inadequate screen contrast
A Windows 11 laptop with a high RAM capacity
Lenovo Ideapad 3 Laptop 2022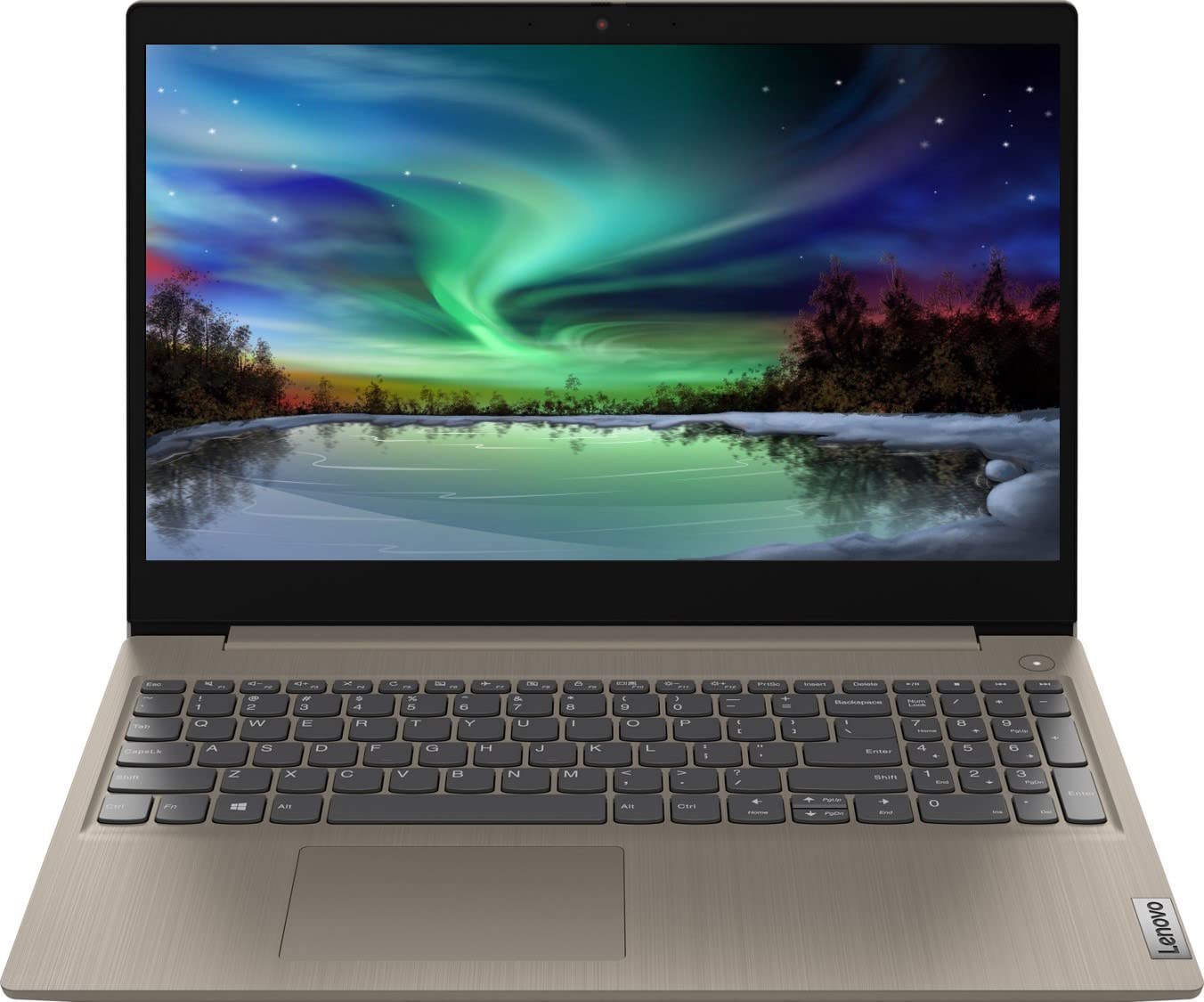 With 256 GB of disk space and 20 GB of random access memory, this Lenovo Ideapad is a perfect solution for people looking for a balance between graphics, memory, CPU speed, and processor specifications. It has an 11th generation i3 Intel Core processor installed on it. So, it is easy for you to install the latest generation applications on it.
The most striking feature of this laptop is that it has a touch screen feature. So, in case you don't want to scroll via scroll pad. The laptop offers a CPU speed of 3 GHz, which is one of the fastest on this list. It also has a Solid State Drive that enables the laptop to transfer data and turn on much more quickly.
Why Should You Buy This?
The CPU of this laptop has a speed of 3GHz which makes it the best option for performing energy-intensive functions.

It is a touch screen laptop so if your keyboard goes bad, you can still work on your laptop.
Pros
Windows 11 as the operating system

256 GB hard drive

Touch screen
Cons
Intel Core i3 processor

The screen may look a bit dull
An i7 generation laptop with very high disk space
OEM Lenovo ThinkPad E15 Plata Pantalla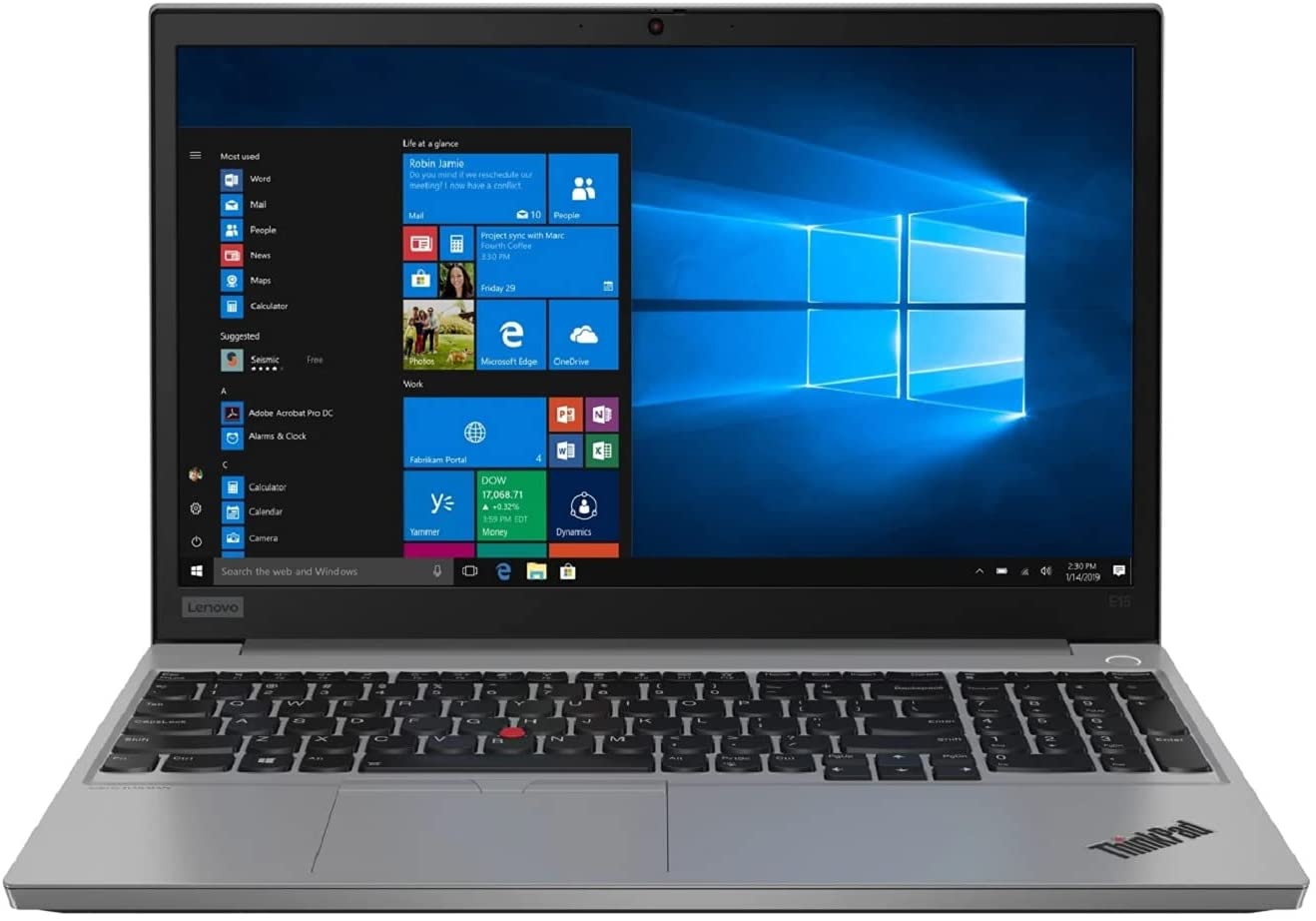 If high hard drive space is your topmost priority for the features of a laptop, then look no further as this laptop comes with 1 TB of space to store data. This Lenovo Thinkpad is equipped with the latest generation Intel i7 processor which means that you can obtain the best user experience. Lenovo provides a 1-year warranty for this laptop so don't worry if you have received a faulty machine.
The laptop has an Intel UHD graphics card that offers sharp and high-definition images with very well-balanced contrast. In addition to this, the laptop has a fingerprint sensor so that you don't have to enter a long password every time you wake your laptop up from sleep.
Why Should You Buy This?
This laptop is a good choice for developers and designers who may need a high disk space to store heavy files.

The laptop comes with a one-year warranty provided by Lenovo.
Pros
1 TB hard drive

Latest CPU model

High capacity RAM installed
Cons
Camera quality may be low

No drive to install a DVD
An All-Rounder
Dell XPS 15: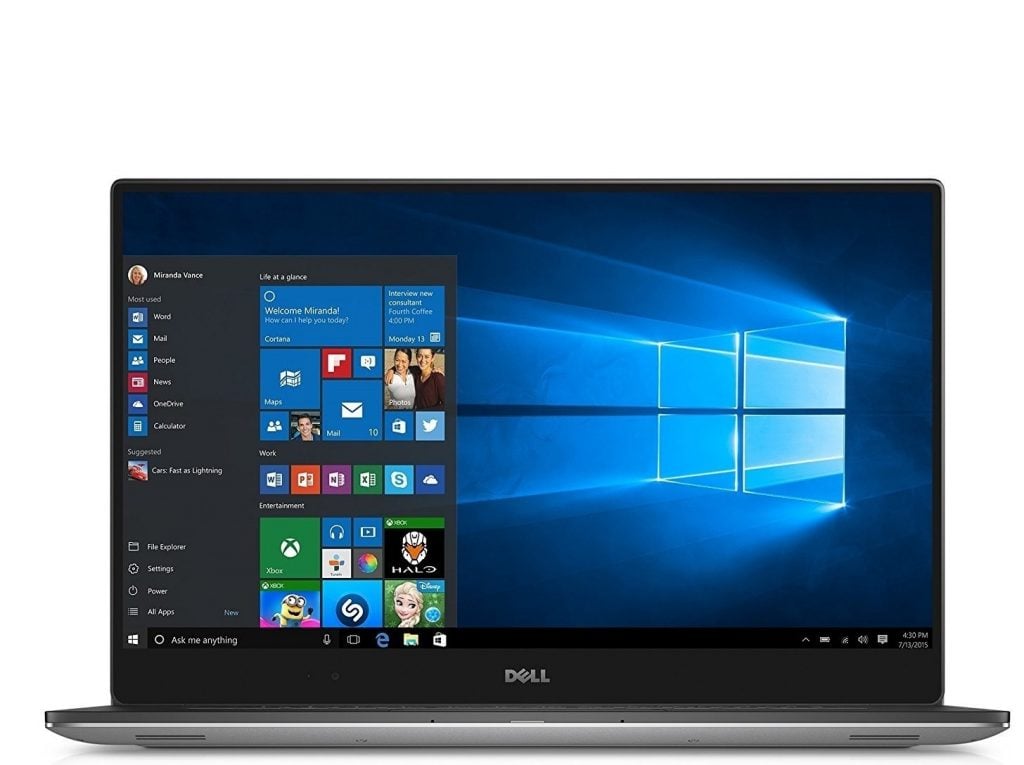 Dell XPS series has been the favorite of many ever since its release. Dell XPS 15 is the most distinguished model in the series.
The laptop weighs around 2 kg and has 14.1 x 9.3 x 0.6 inches dimensions. It has a solid, clean and functional design. The laptop's silver color makes it look sleek and premium. The body is made up of aluminum.
The laptop has two USB 3.0 ports, an HDMI port, an SD card reader and a Thunderbolt 3 Port. It also has a headphone-mic combination jack and Kensington lock port. The keyboard is easy to type for long periods and its backlit keys are arranged in a unique way. The wide touchpad is responsive to touch. You can also attach a fingerprint scanner next to the touchpad.
The webcam can be found at the bottom of the screen. Despite the low resolution, the camera is decent enough for video chats. However, due to the position of the camera, you can often end up seeing your fingers picked up by the camera since they are nearby. It gets a bit more annoying because if you type anything on the laptop with an ongoing video chat, your companions get to see only the view of your fingers typing. The audio of the laptop is very good and gives out a loud and clear sound.
The 4K display is marvelous with the Infinity Edge display. The screen looks huge as there is hardly any bezel around the top and the sides. The display exhibits vibrant and lifelike colors. The brightness of the screen is also noteworthy.
The processor in the laptop is Intel Core i7-7700HQ with 16 GB RAM and 512 GB storage. Multitasking is handled with great ease. Dell XPS 15 has Nvidia GeForce 1050 GPU with 4GB of VRAM and works like a breeze when it comes to entry-level gaming. It delivers satisfying performance and renders beautiful graphics on the screen. The laptop is a photographer's delight as it works wonders in photoshopping.
The battery life of the laptop is strong and can last almost the entire day from a charge.
Dell XPS 13 9365 comes with a price tag of $1699.
Why you should buy this?
If you are looking for a flagship processor on a laptop, this one is ideal with the latest i7 processor and is duly supported with 16GB of RAM.
For designers and gamers, the 4K resolution is an amazing choice because it allows you to use more apps on a single display while gamers can enjoy casual games with medium graphic settings
Night Perfection
HP Spectre x360 15: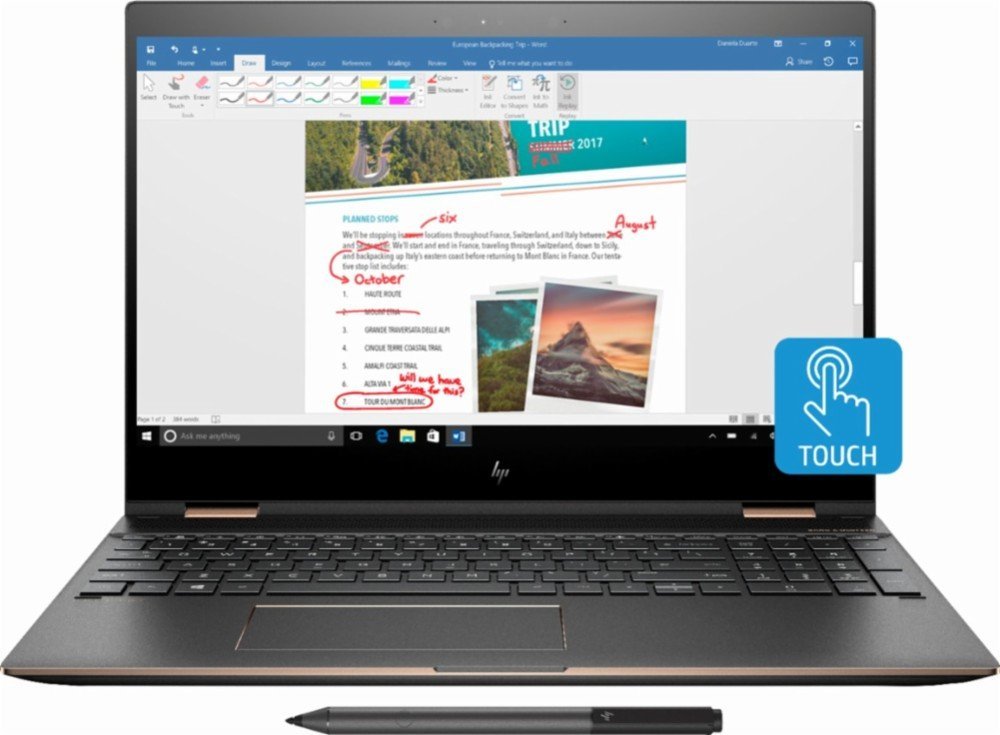 HP Spectre x360 15T is a 2-in-1 convertible laptop which is flexible, fast and suits every occasion.
Spectre has a very sleek and minimalistic design. The aluminum body looks classy with its curvy edges. The hinge of the laptop is robust and detaches the screen from the base with ease. Spectre has one Thunderbolt 3 port, one USB Type-C, a fast-charging USB 3.1 port, an HDMI port and an SD card reader along with headphone jack. It weighs just 1.9 kg and measures 14.0 x 9.9 x 0.7 inches.
The system's 15.6-inch display is QHD and offers solid colors and excellent details. The touch sensitivity of the display is good. It tracks the touch input correctly and recognizes navigational gestures. The Active Stylus pen provided with the system has lag and is not up to the mark. The pen, however, can be charged independently unlike many of its counterparts.
It is very easy to use the keyboard on this laptop. The touchpad is wide enough and allows easy navigation and 2-3 finger gestures. Bang & Olufsen speakers deliver great sound. The 2.0-megapixel webcam is below average and clicks grainy pictures.
HP Spectre x360 15t boasts of 8th generation Intel Core i7-8850U processor with 16 GB RAM. This enables a high-speed performance and solid productivity. The laptop has a discrete GPU with a 2GB Nvidia GeForce MX150 card. It is just a perfect GPU to play mid-levels games effortlessly. The 512GB PCIeNVMe M.2 SSD in the Spectre x360 15t is sufficient storage to keep you going.
The battery life of this 2-in-1 laptop is great and powers for around 8 hours.
HP Spectre x320 13 comes with a price tag of $1599.99
Why you should buy this?
Office users who need the stylus to mark presentations and work on the flow will find this laptop useful.
The large touchpad allows you to use the laptop without having to pair an external mouse with it.
The SSD storage helps keep Windows 10 operating in a responsive and reliable manner despite moving the laptop around continuously.
Best Laptop With Sleek Design
LG Gram 15Z970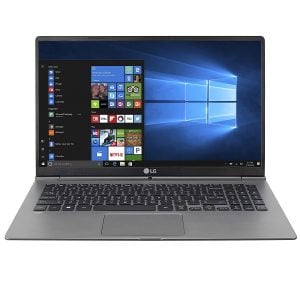 This 15.6-inch touchscreen laptop is feather-light and has a sleek design. It is perfect for people who like thin, lightweight laptops but do not want to compromise on screen size. An average user will find that the battery lasts them an entire day and the comfortable backlit keyboard makes typing a breeze on this cool device. The Full HD IPS display ensures easy viewing for long hours so that your eyes do not feel tired even after working for a long time on it.
The laptop draws its power from the 7th generation Intel Core i7 processor which is paired with 16GB.
The 15.6 LG Gram comes with a snappy 512 GB SSD storage and it runs on Windows 10 Home. The touchscreen laptop is ideal for work or home entertainment.
The laptop also comes in a non-touch version which uses an Intel Core i5 processor and costs less. Depending on your choice of the screen you can buy either of these.
Why you should buy this?
If you are a traveler looking to have the best battery life for an entire day, there is no need to look any further.
The laptop will comfortably fit in your backpack as LG Gram is known for its compact build quality.
Frequently Asked Questions
Do I look for any special display features in a 15.6-inch laptop?
The display screen you normally find in the 15.6-inch laptops will sport a resolution of 1920×1080 pixels and it is good enough for your regular activities on your laptop. If you wish to use the laptop for purposes where the display has to be far superior, you should then search for laptops that have higher screen resolution displays. There are laptops that sport 4K displays even.
What is special about the 15.6-inch laptop?
There is nothing special. If you are concerned about the size of the laptop, there are machines that have larger 17-inch displays and smaller 13-14-inch displays. 15.6-inch is a size that offers you the best of both, a large screen but not so difficult to carry. If the particular make/model you have chosen has thin bezels, the actual display area on your laptop screen becomes larger.
Can I use the 15.6-inch laptop for gaming?
Of course, yes. You should be able to play games on 15.6-inch laptops. However, while buying, check the other specs like the graphic card, extra cooling arrangement, better audio output and the keyboard. These are all critical while playing games. You will also need extra storage for saving your heavy games files.
Do the US e-commerce sites ship laptops to customers outside the US?
Many sellers on platforms like Amazon do. Check with the seller once you have selected the laptop. There may be shipping charges levied separately. You have to be clear about the warranty conditions also. Many models of laptops are offered with US-only warranty while some carry an international warranty. Check this out before buying.
Can I buy a refurbished laptop?
You can buy refurbished laptops. Many of them are offered by sellers with limited six months warranty even. There are several reasons why you should be wanting to buy a used laptop. Consider all of them and if you still find that the refurbished laptop is better for you than a new one, just go ahead and buy one.
Conclusion
The best 15.6-inch laptops are ideally sized so that they are compact, easy to carry and often fall within an affordable price range. The gaming laptops and Apple MacBooks with similar display sizes fall on the expensive side but they deliver better hardware specifications, justifying the price tag. You can choose a laptop that better suits your usage scenarios such as gaming, work or the one with the longest battery life.
---