Smartphones have become an integral part of everyone's life, and you just can't leave them back home when heading to the beach, the swimming pool, or a weekend getaway with friends.
Buying Guide
Earlier, we had a concept that electronic gadgets and water do not go hand in hand. However, that concept has changed; many smartphone manufacturing companies are coming up with phones resistant to water, most of which are reasonably priced. So, you can get an affordable Android phone with many features and a great design and appearance.
A waterproof phone is an excellent option; you won't have to worry about accidentally dropping it in the water. If you are eager to own one water-resistant smartphone, you can choose several options. Here we have listed the top best waterproof Android phones, and you can go for any one of them.
With the phenomenal evolution of smartphone cameras, it's easier than ever to
take great photos,
make silly gifs,
capture videos of your memorable moments.
What is the Ingress Protection Scale?
Whenever any mobile manufacturing company launches waterproof mobile phones, it is referred to with an IP rating. IP Rating is Ingress Protection, which is followed by a number. This number says the phone's ability to withstand dust and water. The first digit refers to its protection against solid particles, and the second digit refers to the phone's protection ability to dust. However, one thing to say here is that treat your phone as just resistant to water, do not sink it underwater.
See also: Best Dustproof And Waterproof Phones Rated IP67 Or IP68
Best waterproof Android phones
A Sturdy Smartphone with an Impressive Battery and Camera
Ulefone Power Armor 14
Check Price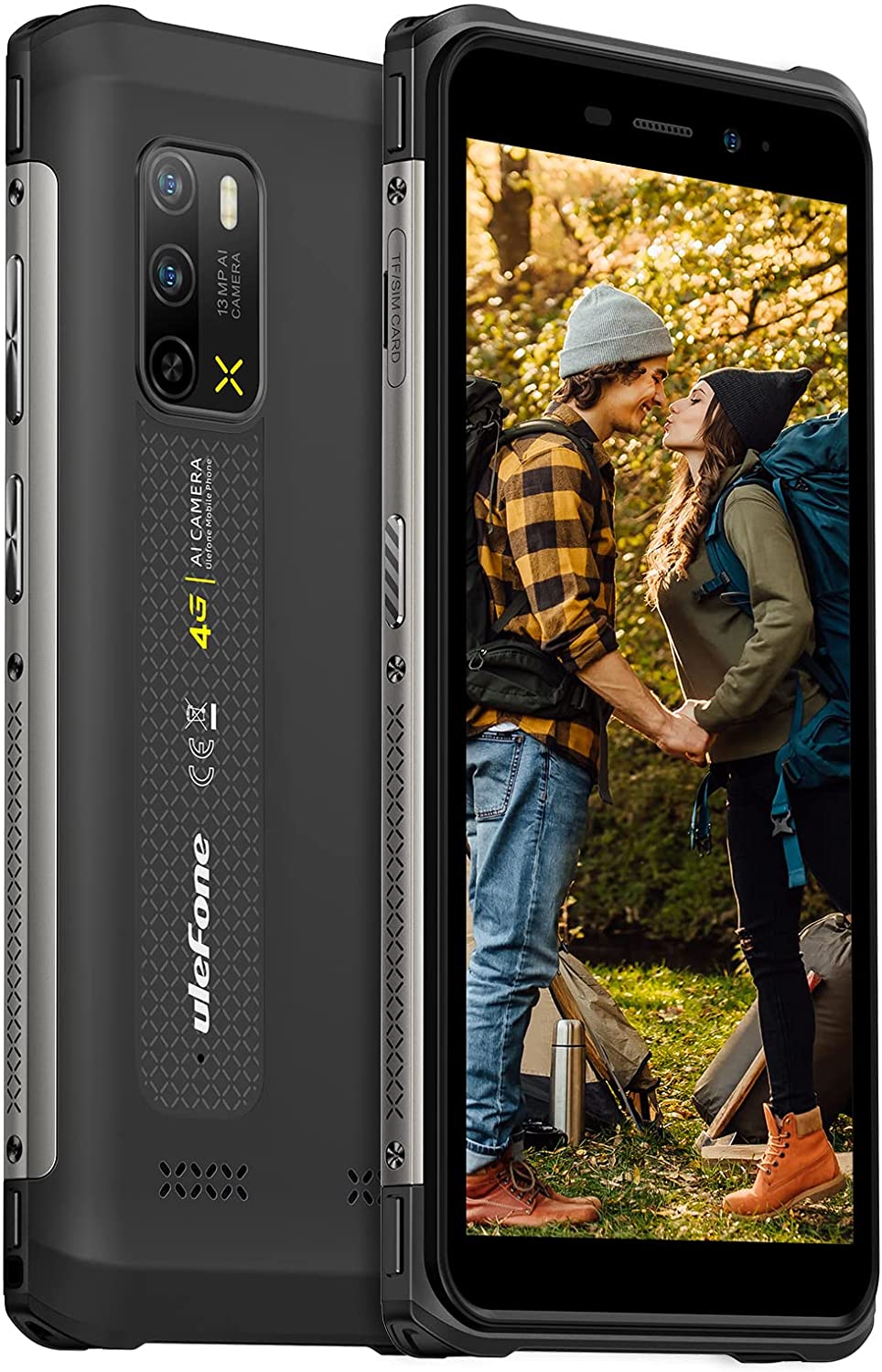 Ulefone Power Amor 14 is a sturdy, budget-friendly, waterproof Android smartphone from the Ulefone Armor Series. A quality synthetic rubber cover protects it from water for up to 30 minutes. The cover also makes it drop-resistant, scratch-resistant, and dust-resistant. Its impressive RAM capacity of 4 GB and storage space of 64 GB can cater to both regular and heavy usage. You can further extend its storage space up to 1 TB. On the camera front, its 20 MP triple rear camera is perfect for clicking high-quality pictures and recording videos. It also has a couple of macro cameras of 2MP each, along with a 16 MP front camera for water photography.
Being a versatile smartphone, it is suitable for all kinds of environments. It remains intact even when exposed to temperatures as low as -4 degrees F and as high as 131 degrees F. It has a MediaTek Helio G35 processor that can clock up to 2.3 GHz speed to address different requirements. The smartphone's 6.52-inch screen and high screen-to-body ratio offer outstanding visual immersion. Above all, the smartphone has a 10000mAh battery which is large enough to last a whole day on a single charge.
It has impressive cameras, huge storage space and battery, and a processor suitable for normal and heavy usage.

As a sturdy smartphone in the budget segment, it can withstand the impact of high or low temperatures and different environments.
Wireless charging

Sturdy build

Impressive battery

High-quality camera
Heavy

Uses 3G network for calls

Compatible only with select providers
A 5G Smartphone for Immersive Entertainment Experience
OnePlus Nord N200
Check Price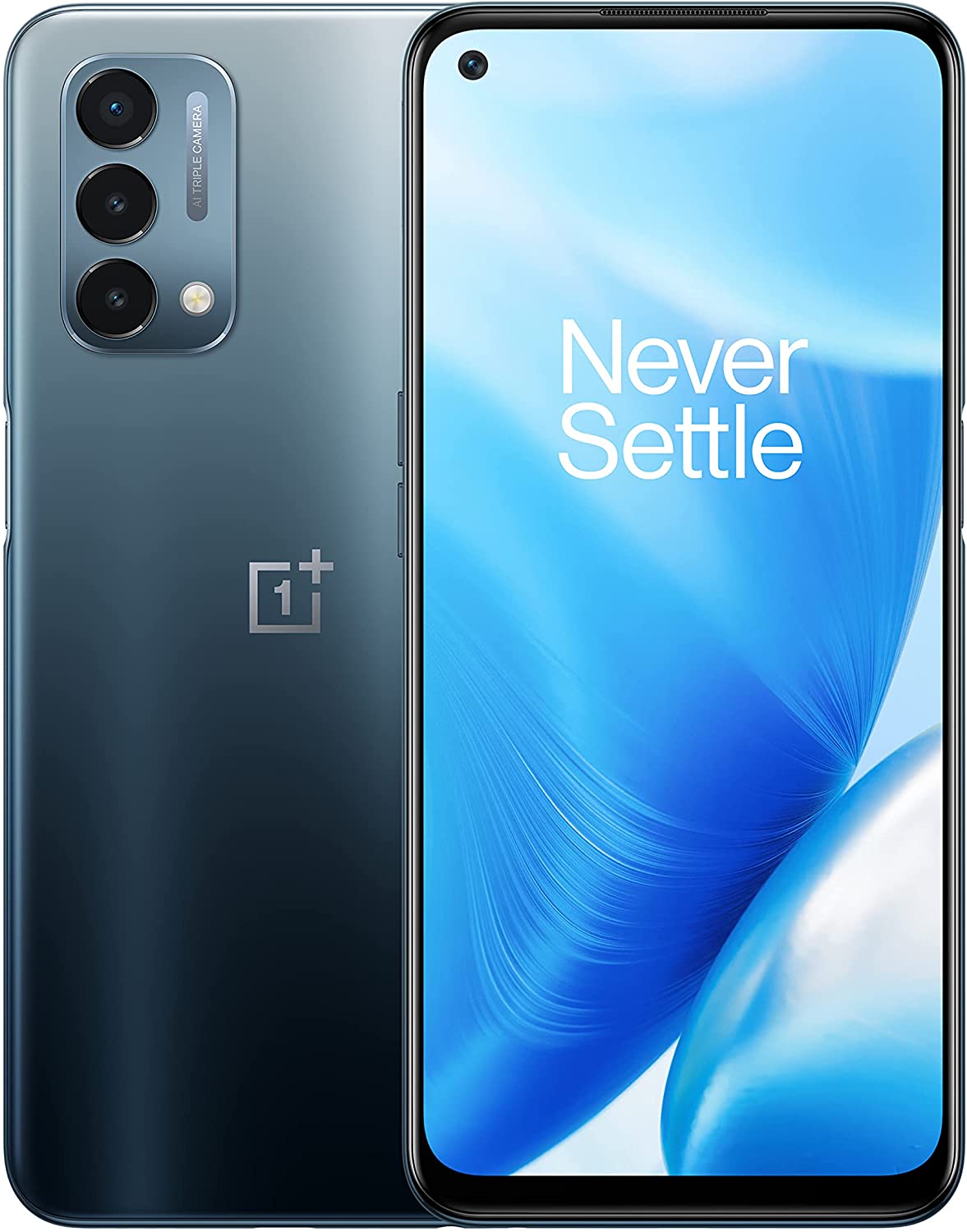 OnePlus Nord N200 is a 5G-powered smartphone with an immersive HD display that provides a smooth viewing experience on every swipe. It has a smooth 6.49" full HD display and a refresh rate of 90 Hz. It sports a 13 MP camera with powerful features to click pictures of high quality. It is a gem for users who are fond of an immersive entertainment experience.
The phone's 5000mAh battery can last a day with a single charge. Unlike most other smartphones, this item is compatible with multiple providers. The combination of 4 GB of RAM and 64 GB of memory, which is expandable up to 256 GB, complements the smartphone's other features.
It provides a visually pleasing and immersive display experience and 5G support for streaming at top speed.

It has a powerful battery that complements the 5G connectivity of the phone with a good battery backup.
Smooth display

Powerful battery

5G support

Immersive entertainment experience
Not Highly Responsive Fingerprint

Face recognition may not work all the time
A Powerful Android Smartphone for 4K Video Recording
Motorola Edge
Check Price

Motorola Edge is one of the leading waterproof Android smartphones of 2023 that is compatible with several providers. It is compatible with carriers like T-Mobile, AT&T, Verizon, and other prepaid carriers. It can connect wirelessly to the TV, allowing you to use this phone's applications on a big TV screen.
The 32 MP camera of the smartphone is tailor-made for clicking selfies even at night. Its low-light sensitivity enables users to get perfect photos even when the visibility isn't great. Coupled with the great camera, it boasts an impressive 5000mAh battery and a storage space of 256 GB.
It has a powerful battery with a high-quality camera that can click pictures of good quality even in low light conditions.

It supports four top carriers in the United States, so users can choose their carrier.
Quicker internet connectivity

Smooth display

4k video recording

Supports multiple carriers
Bloatware

Lacks ports for plugging earphones
A Durable Smartphone with a Built-in Walkie Talkie
Ulefone Armor X10
Check Price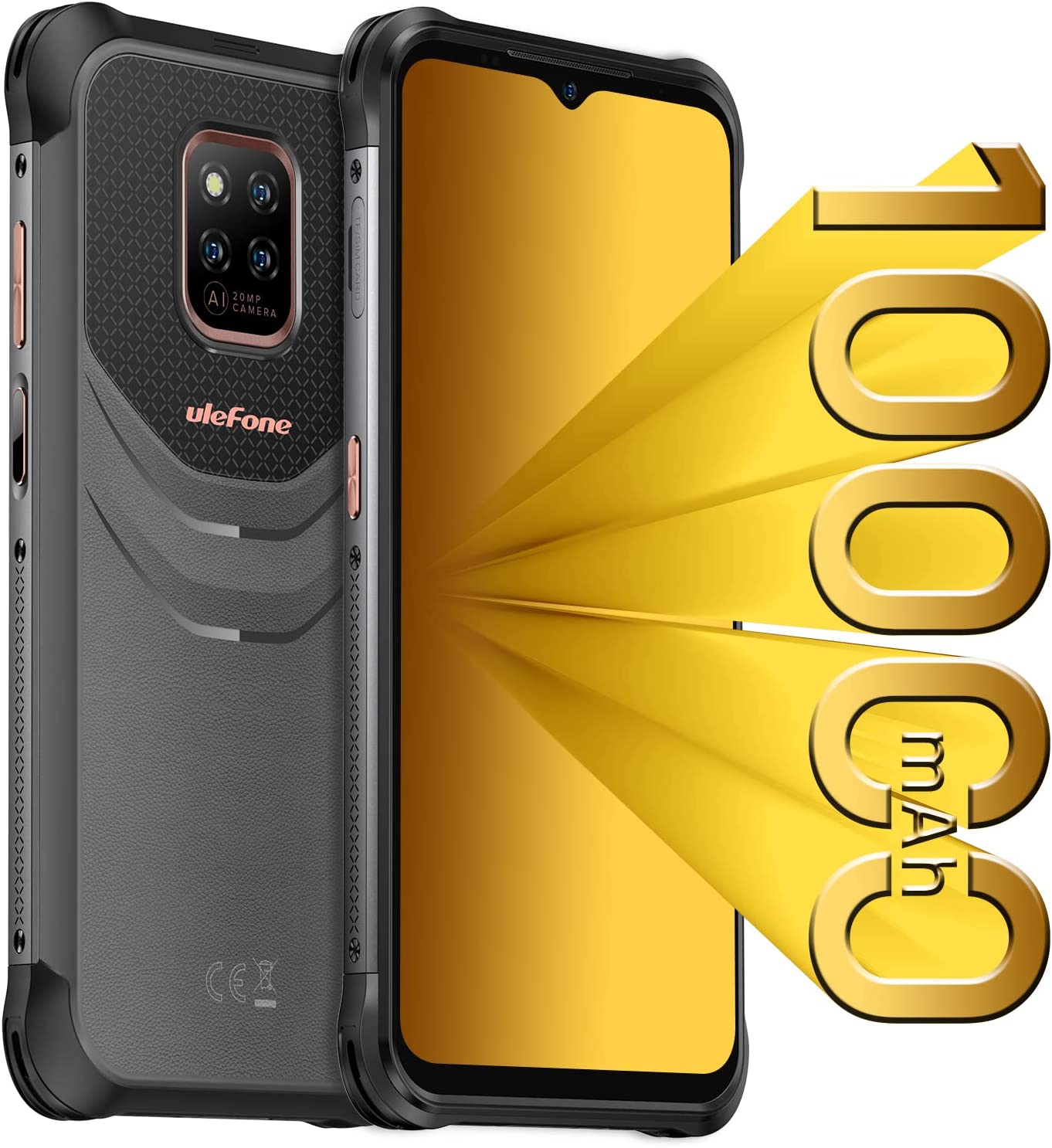 Another waterproof Android smartphone from the Armor series of Ulefone, Ulefone Armor X10 comes with a built-in walkie-talkie, an impressive camera, GPS, and a long list of other features that you expect in a smartphone these days. It lets users add more profiles. Plus, the smartphone has an excellent fingerprint scanner that is highly responsive. With this feature, you can unlock the phone in less than 1 second.
The phone has a perfect 21 MP rear camera with which you can take high-quality pictures. Also, it records videos in high quality. For those who are fond of clicking selfies, the smartphone has an 8 MP camera. Above everything else, it has a powerful 10300mAh battery that provides excellent backup.
Why You Should Buy This
It has a huge battery life that can go up to 3 days with normal usage

The sturdy build of the phone makes it suitable for use in harsh environments
Pros
Great battery backup

Durable

High-quality camera

Built-in walkie talkie
Cons
Heavy

No wireless

charging
A Responsive 5G Smartphone with an Excellent Battery Backup
Moto G Stylus 5G
Check Price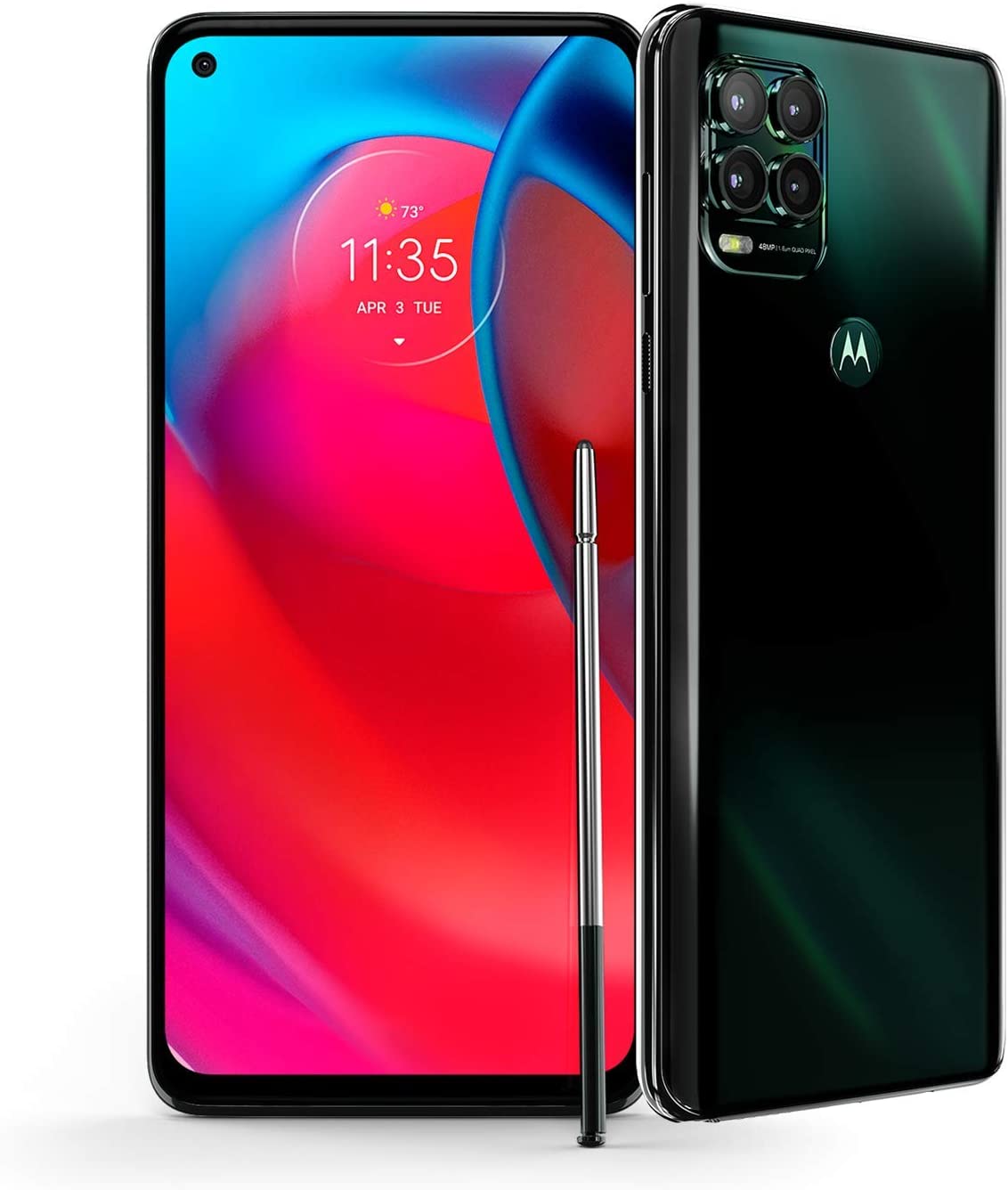 As the name suggests, the Moto G Stylus 5G comes with a built-in stylus that supports editing, highlighting and navigation. It has a 48 MP quad rear camera for clicking photos and recording videos.
Smartphones with 5G connectivity eat up a lot of battery. So, they need a powerful battery to remain switched on for a long time. Moto G Stylus 5G sports a 5000mAh battery for a long-lasting battery backup. Also, it can withstand the impact of harsh environments.
It

is a smartphone that allows easy switching to a 5G network.

It has a useful stylus for versatile usage along with a fingerprint reader which is highly responsive.
Ease of switching from 4G to 5G network

Powerful fingerprint reader

Good battery life

Useful stylus
Poor camera output

It is only compatible with Sprint and T-Mobile
An iPhone Designed for the Best Performance
Apple iPhone 13 Pro Max
Check Price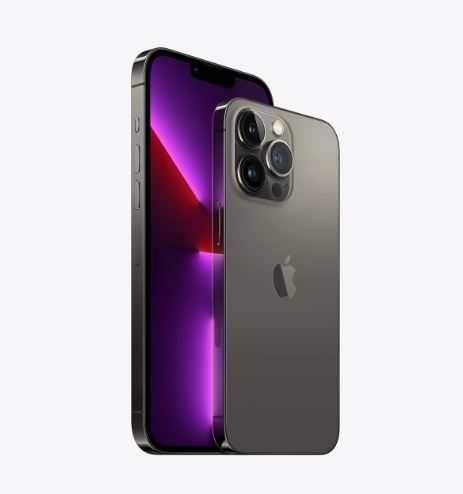 The Apple iPhone 13 Pro Max has massive hardware and software upgrades to its camera. As a result, it comes with the ability to click photos in night mode. It has a 3x optical zoom due to its telephoto lens. The camera of this smartphone captures better videos and pictures due to its ability to capture 2.2 times more light.
It has 1TB of huge storage space to help you store files and photos without worrying about running out of space. For excellent performance in terms of graphics, it comes with a refresh rate of 120 Hz. Moreover, it has 5G support, with which you can connect to the Internet with blazing fast speed and use your phone for a long time due to its high battery performance.
Why Should You Buy This?
It offers the best camera performance in all conditions and for different purposes.

It has 5G connectivity and the best refresh rate for excellent graphics-based performance.
Pros
Huge storage space

High-performance camera

Great battery life

Smooth display
Cons
It only allows a specific carrier

Heavy
Based on the features you are looking for and your budget, it is easy to find the best waterproof Android phones for every need. The IP68 rating is the highest, while IP67 is equally good unless you plan to keep your phone underwater for extended hours. The Samsung Galaxy S9 and Google Pixel 2 are usually easy picks for flagship lovers. At the same time, the Moto X4 or HTC U12+ offers an entirely different experience that is unique from what Samsung or Google offers.