Technobezz is supported by its audience. We may get a commission from retail offers
Summary – Smartphones have become an integral part of everyone's life and you just can't
–
Smartphones have become an integral part of everyone's life and you just can't leave it back home when heading to the beach, the swimming pool, or a weekend getaway with friends. With phenomenal evolution in smartphone cameras, it's easier than ever to take great photos, make silly gifs, and capture videos of your memorable moments.
Earlier, we had a concept that electronic gadgets and water do not go hand in hand. However, that concept is changed now; many smartphone manufacturing companies are coming up with phones that are resistant to water and most of them are reasonably priced. So, you can get an affordable Android phone with lots of features and great design and appearance. A waterproof phone is an excellent option, and you won't have to worry if you accidentally drop it in the water. If you are really eager to own one water-resistant smartphone, you can choose from several options. Here we have listed the top best waterproof Android phones and you can go for any one of them.
What is Ingress Protection Scale?
Whenever any mobile manufacturing company launches waterproof mobile phones, it is referred to with an IP rating. IP Rating is Ingress Protection, which is followed by a number. This number says the phone's ability to withstand dust and water. The first digit refers to its protection against solid particles, and the second digit refers to the phone's protection ability to dust. However, one thing to say here is that, treat your phone as just resistant to water, do not sink it underwater.
See also: Best Dustproof And Waterproof Phones Rated IP67 Or IP68
Best waterproof Android phones
The best waterproof Android phone you could buy
Samsung Galaxy S9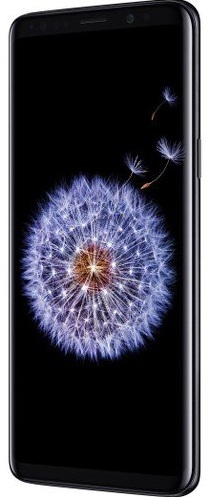 Most reviews may hail Samsung Galaxy S9 as the best Android phone for its impressive camera and the Infinity Display that has a futuristic appeal. It also happens to be one of the best waterproof Android phones that you could buy with no questions asked. There are only a bunch of models which have an IP68 rating and Samsung's offering is one among them.
The phone even allows you to capture photos or videos underwater. Galaxy S9 has a 5.8-inch super AMOLED display with a resolution of 1440×2960 pixels. The device runs on Snapdragon 845 with 4GB RAM and 64GB of storage space. The display is made using Corning Gorilla Glass 5 and combines it with the IP68 waterproof and dustproof rating. You get the most sturdy Android phone that you could buy right now.
How is it different?
IP68 waterproof rating is found in select models which allows the Galaxy S9 to be immersed in water for longer periods of time
One of the best smartphone cameras around and offers impressive picture and video quality
Vanilla Android with IP67 waterproof rating
Google Pixel 2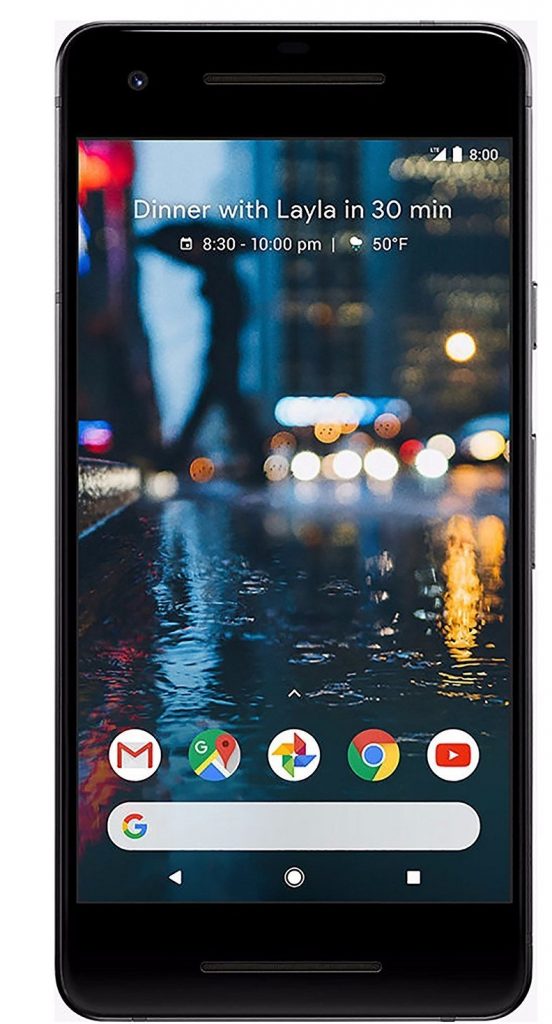 Android lovers are aware of the fact that when they buy a Google phone, they get the purest form of Android with no bloatware or manufacturer-designed software on it. The Google Pixel 2 is an exciting smartphone in many aspects as it has a clean design, receives timely Android updates, and sports the latest hardware.
The company improved the waterproof and dustproof capabilities of the smartphone in the 2022 edition. The Pixel 2 now sports an IP67 rating allowing you to use it underwater in 1.5-meter depth for up to 30 minutes without damaging the internals. The phone has a compact 5-inch display and uses Corning Gorilla Glass 5. It runs on Snapdragon 835 which is 2022's flagship processor with 4GB of RAM and 64GB of storage space.
How is it different?
Pixel 2 is Google's first-ever waterproof smartphone that offers a pure Android experience
With the next iteration Pixel 3 right around the corner, you can buy this value smartphone for a discounted price tag
Most durable Android smartphone
Samsung Galaxy S8 Active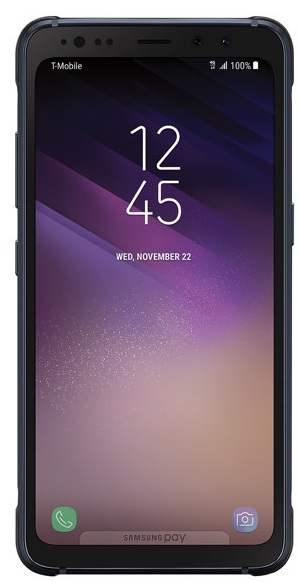 The Samsung Galaxy S8 Active was designed from the ground up to be a durable device, capable of withstanding even the most demanding conditions. The phone is covered with the latest Corning Gorilla Glass 5 that keeps it safe from scratches and dust. It has received an IP68 waterproof rating allowing you to use the smartphone in 1.5 meters depth for up to 30 minutes.
Galaxy S8 Active sports a 5.8-inches display with a resolution of 1440 x 2960 pixels. The phone is powered by Snapdragon 835 processor with 4GB of RAM and has 64GB of storage space. The bundle includes a rugged outer case which provides an additional layer of protection and it's a very robust device of them all.
How is it different?
While in terms of hardware specs, it still is the Galaxy S8 this is a phone that is made to be very durable and sturdy
The IP68 rating ensures it offers the best water resistance capabilities
Sets a new definition for waterproofed Android phones
CAT S41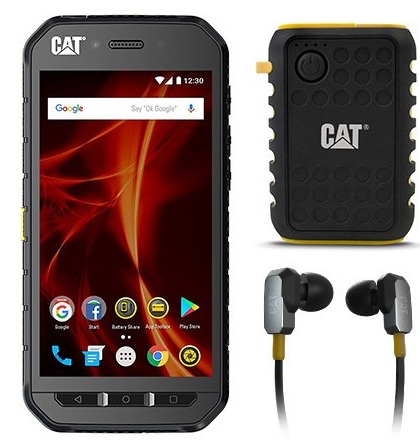 The major brands of the world are doing a good job but if you are a hardcore smartphone user who travels a lot and expects the highest level of ruggedness, the CAT S41 is the phone to go for. The lesser-known brand produces highly durable phones. The S41 has a 5-inch 1080p with Corning Gorilla Glass 5 on top.
You can even access the touchscreen display when it is wet or while wearing gloves. The CAT S41 runs on a MediaTek MT6757 processor with 3GB of RAM and 32GB of storage space. The IP68 certification allows the phone to sustain in 2-meter deep water for an impressive 60 minutes without any damages. The model is also equipped with 810g military-grade shock absorption and it can easily withstand a 6-feet drop.
How is it different?
The most rugged Android smartphone you could ever find
An ideal alternative to take during trekking, mountain climbing, or swimming sessions
A premium waterproof smartphone that's affordable
Huawei Mate 10 Pro
For Android lovers, sometimes the choices are limited. They often have to choose between Samsung and Google but the Huawei Mate 10 Pro changed the game. The phone is strikingly impressive with a large, near bezel-less display. The 6-inch display has a resolution of 1080×2160 pixel which runs on a HiSilicon Kirin 970 processor which is almost on par with Snapdragon 845.
The Mate 10 Pro boasts of premium metal finish and has acquired an IP67 waterproof rating. It can handle up to 3.3 feet of immersion for about 30 minutes which should be enough for the occasional splashes or if your phone accidentally falls in the pool. The device has got a 12MP rear camera with a 20MP snapper for capturing those special moments and runs on Android 8.0 Oreo.
How is it different?
The design language and finish Huawei offers is very different, giving you something new to look forward to
It has a great waterproof capacity and the processor is powerful to handle intensive tasks
Huge Android phone with a stylus and IP68 rating
Samsung Galaxy Note 8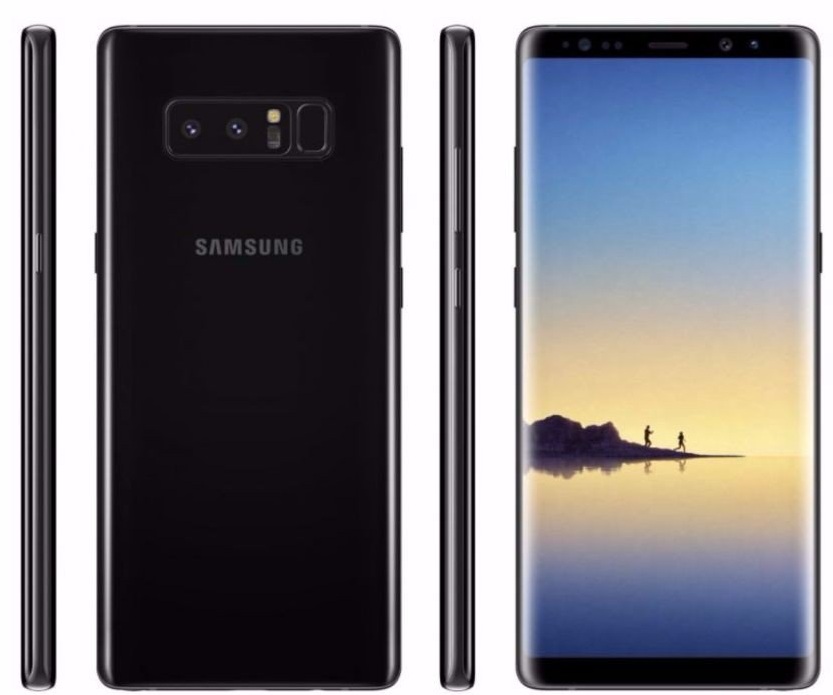 The Samsung Galaxy Note 8 is designed to be the most productive device of them all. The 6.3-inch Super AMOLED Infinity display doubles up as a tablet when you need to take notes using the stylus. The phone is powered by Qualcomm Snapdragon 835 with 6GB of RAM and the S pen is the highlight of this device.
When you are being productive, you might want to take the phone with you to the pool, the beach, or even for a business meeting in a resort. The Note 8 is reliable as it has received an IP68 waterproof and dustproof rating. If you are looking for the best waterproof Android phones with a huge display, powerful internals, and business-friendliness, this one is a no-brainer.
How is it different?
Galaxy Note 8 is easily the only phone that comes with a stylus and makes it easy to take notes
The highest waterproof rating makes it easy to use anywhere you like to without the fear of damaging the phone
Affordable, pure Android experience in a sturdy shell
Moto X4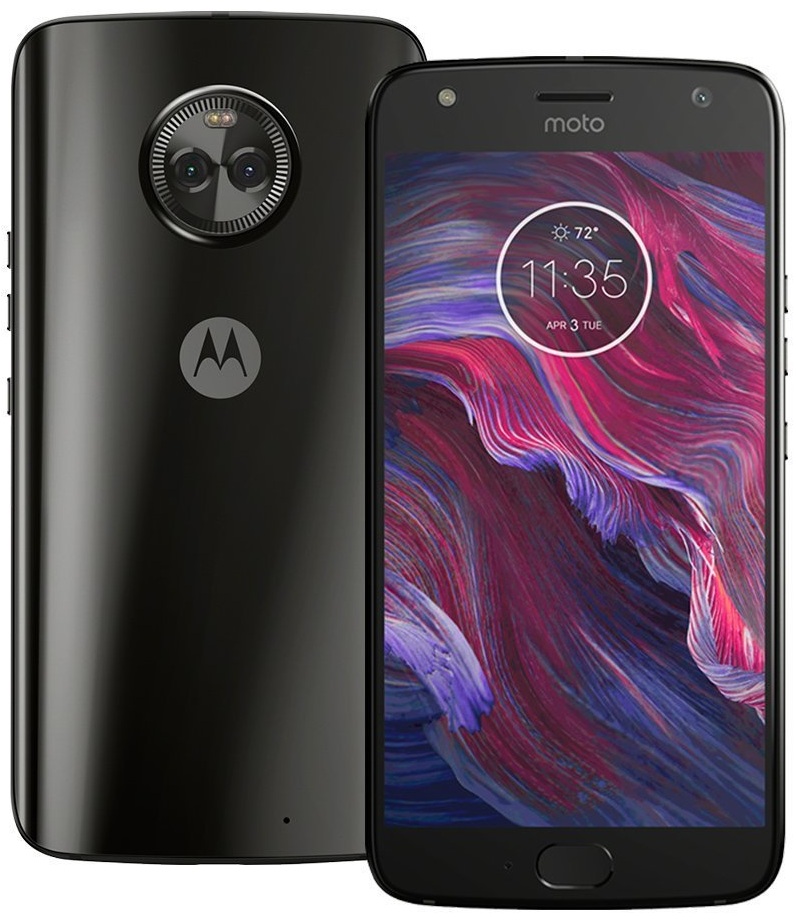 Motorola paved a name for its brand by producing some of the most budget-friendly, premium phones in the past few years. The Moto X4 continues the legacy as it is inexpensive compared to many other flagship models but surprisingly has acquired an IP68 waterproof and dustproof rating. It can easily handle submersion up to 6 feet for 30 minutes making it the most durable and trustworthy model to buy without spending hundreds of dollars.
The Moto X4 is satisfactory in other areas too as it sports a compact 5.2-inch 1080p display powered by the mid-range Snapdragon 630 processor. The phone uses Corning Gorilla Glass 3, has 3GB of RAM and 64GB of storage space. The X4 has a 3,000mAh battery and runs on Android 8.0 Oreo. It has a dual-camera setup with 12MP and 8MP shooters in the rear besides all the connectivity ports you need.
How is it different?
The affordable price tag will definitely convince most buyers
IP68 waterproof rating is an added bonus combined with adequate hardware specs
Based on the features you are looking for and your budget, it is easy to find the best waterproof Android phones for every need. The IP68 rating is the highest of them all while IP67 is equally good unless you plan to keep your phone underwater for extended hours. The Samsung Galaxy S9 and Google Pixel 2 are usually an easy pick for flagship lovers while the Moto X4 or HTC U12+ offers an entirely different experience that is unique from what Samsung or Google offers.
---