Featured in this article (opens in new tab)
Looking for a smartphone that can handle the dust and water? A few years ago, something like this sounded impossible, but these days, there are many mid-range and high-end smartphones that are water and dust-resistant. Here, we are going to share the list of the best dustproof and waterproof smartphones rated IP67 or IP68.
A couple of years ago, the smartphone industry didn't express much interest in making their devices waterproof and dustproof. They eventually started bringing the feature to their flagship phones and now, you have a whole range to choose from.
Buying Guide:
Almost every other flagship model released in the past few months offer water resistance with an IP 67 rating or higher and some of them even allow you to take a picture underwater.
While the feature sounds fascinating, it is important to know how far they can be pushed and take your typical usage scenario into account. You don't have to pay a premium simply to buy a waterproof smartphone but rather go for a complete experience where the design, performance, and resistive capabilities work together to offer you the best experience.
See also: Top Best Business Laptops Under $1000
Best dustproof and waterproof smartphones
4G Connectivity Enabled Smartphone with 5580mAh Battery
Plum Gator 7 Durable Quality Smartphone
Check Price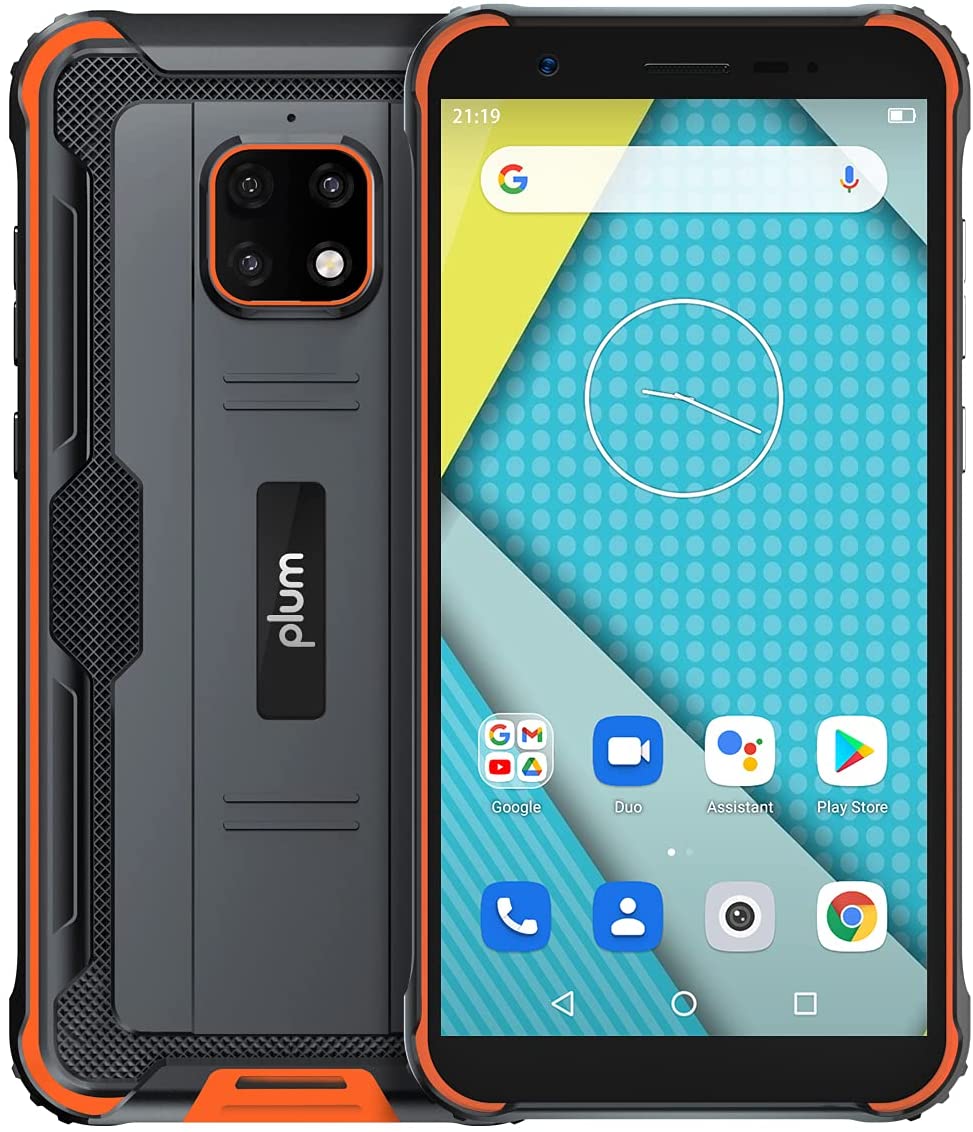 As soon as you look at the Plum Gator 7, you realize it is a very strong device. Available in two color variants (black and orange), the design of this smartphone exudes both style and strength. It is highly resistant to water and does not suffer from much damage even when somebody accidentally drops it from a good height. Another highlight of the phone is the 5580mAh battery that enables it to function throughout the day.
Recommended for those who are looking for a highly durable smartphone with strong battery life.
Also suitable for adventure seekers and frequent travelers who need a solid, water-proof phone to accompany them.
High durability
Stylish design
Robust battery life
Multiple security features
Slightly bulky
Average camera features
Waterproof Smartphone That Delivers Super-Fast Performance
Ulefone Armor 12 5G Connectivity Enabled Smartphone
Check Price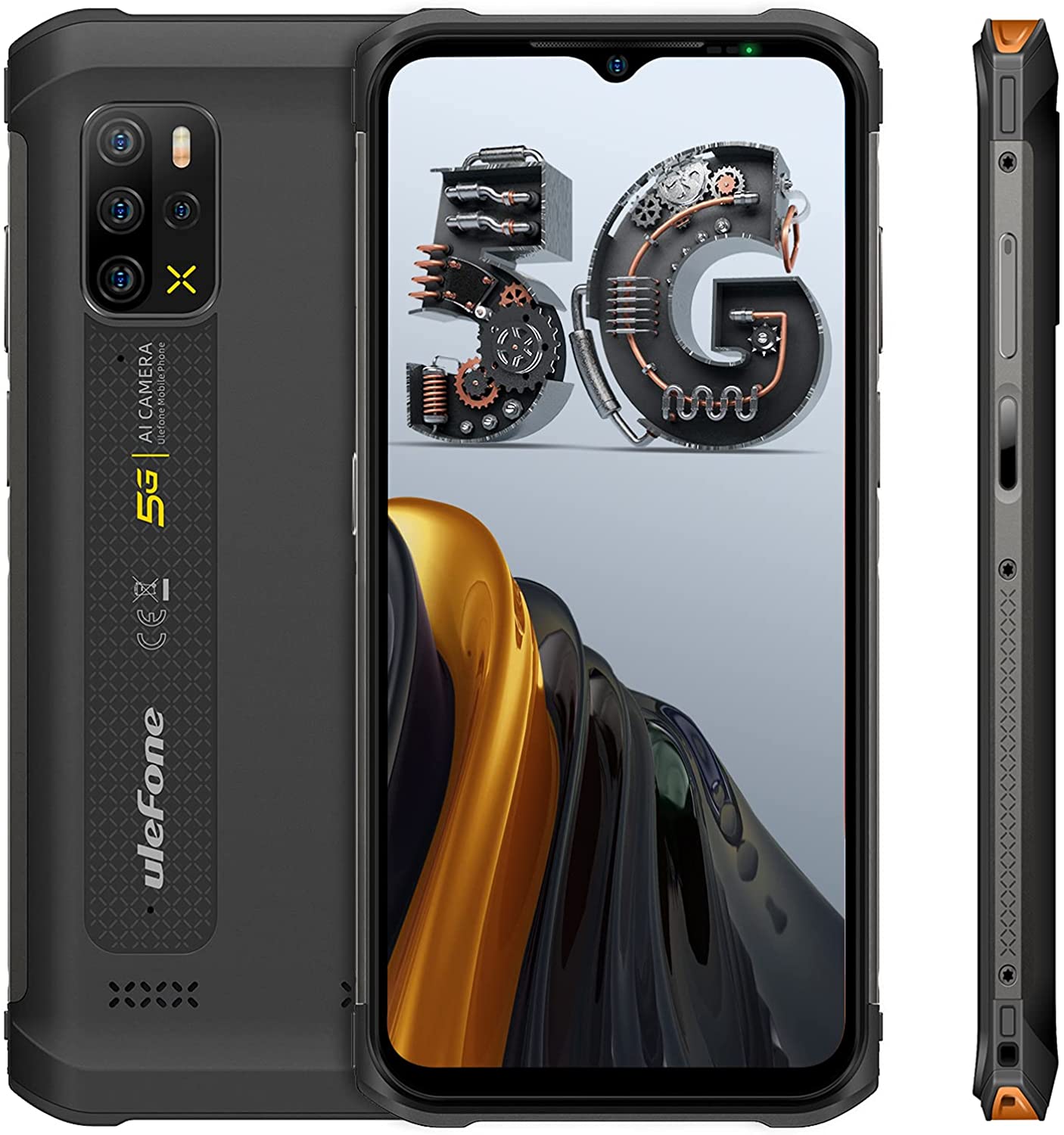 After trying out this solidly built device, you will be pleasantly surprised to know the price it is being sold at. This Ulefone smartphone offers great value for money and will last you for several years. It comes equipped with a MediaTekDimensity 700 5G that lends it good speed and ensures you stable performance. It features a big 5180mAh battery that provides a very good runtime. The dual speakers featured on this phone produce excellent audio output.
Strongly recommended for those who are on a budget and looking for a highly durable smartphone.
Also a good option for those who wish to invest in a well-performing smartphone with a visually appealing design.
Waterproof design
Long-lasting battery
Reasonable pricing
Strong processing unit
Screen resolution could be higher
No headphone jack
Large and Heavy Smartphone That Promises Tremendous Durability
Oukitel WP58000 mAh Battery Smartphone
Check Price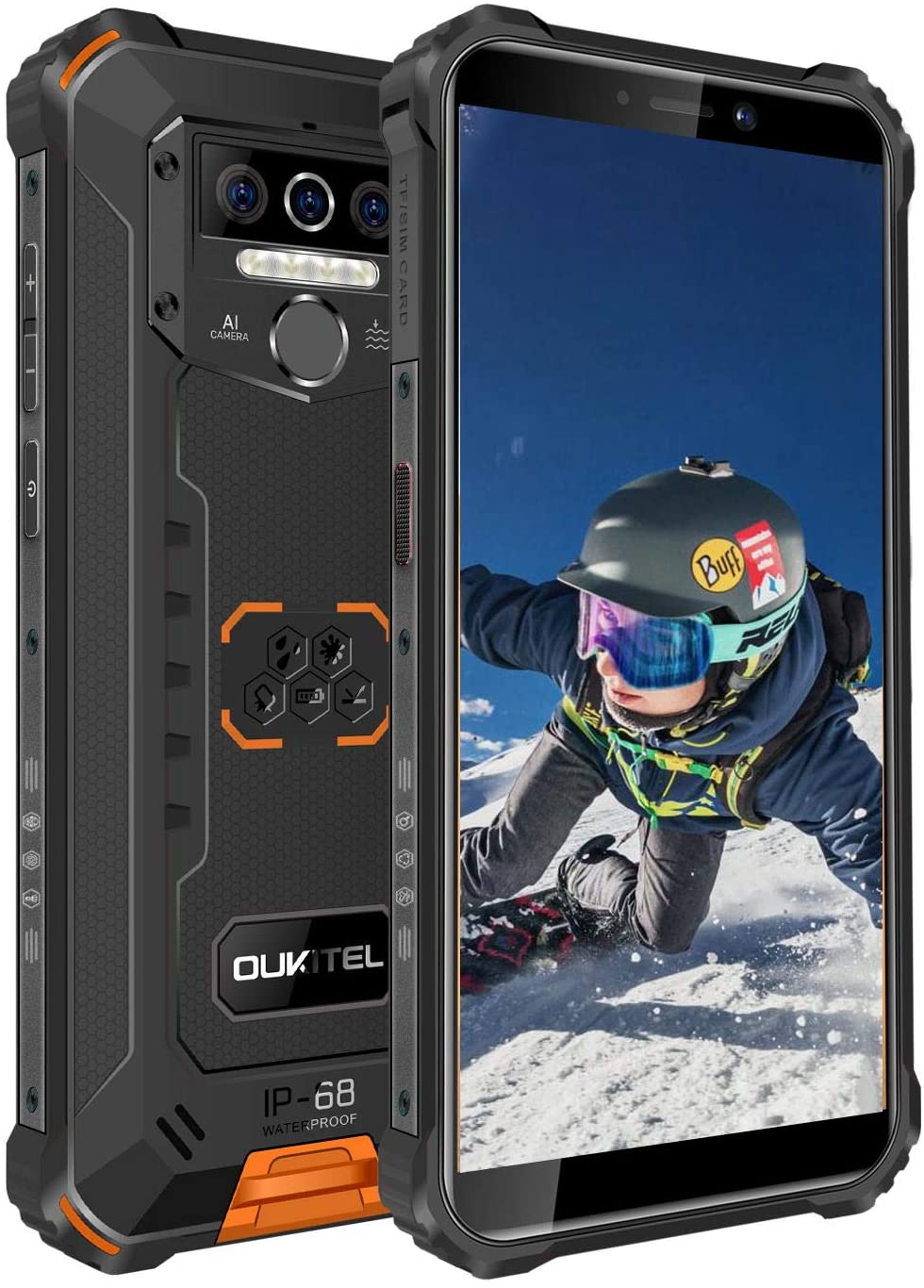 While the body of the phone itself is solidly built, it also comes in a shock absorber case made of textured rubber. Hold the phone for a few seconds and you will know that this is the kind of device that will last for years. The phone comes with a triple rear camera set-up that makes it ideal for mobile photography enthusiasts. There is also a quad-LED flash and just below it, you will find the fingerprint sensor.
On the right side of the device, you will come across the volume rocker and the power button. The phone proves to be resistant to water even when you expose it to heavy rain. It comes with a 5.5-inch LCD screen offering a resolution of 720 x 1440 pixels. While the color reproduction offered by the screen is good, this particular screen size might not work for everyone. The 8000 mAh battery is extremely powerful and lasts for days at a stretch on a single charge.
If you are looking for a well-built phone that assures long-term durability, then this device would be worth investing in.

Recommend for adventure seekers who are constantly around dust and water and need a phone that is resistant to both.
Solid build quality

8000 mAh battery

Vibrant display screen

Triple rear camera setup
Relatively small display screen

Quite heavy to hold
Rugged Smartphone with Strong Battery Life
Oukitel WP9 IP68 Waterproof Smartphone
Check Price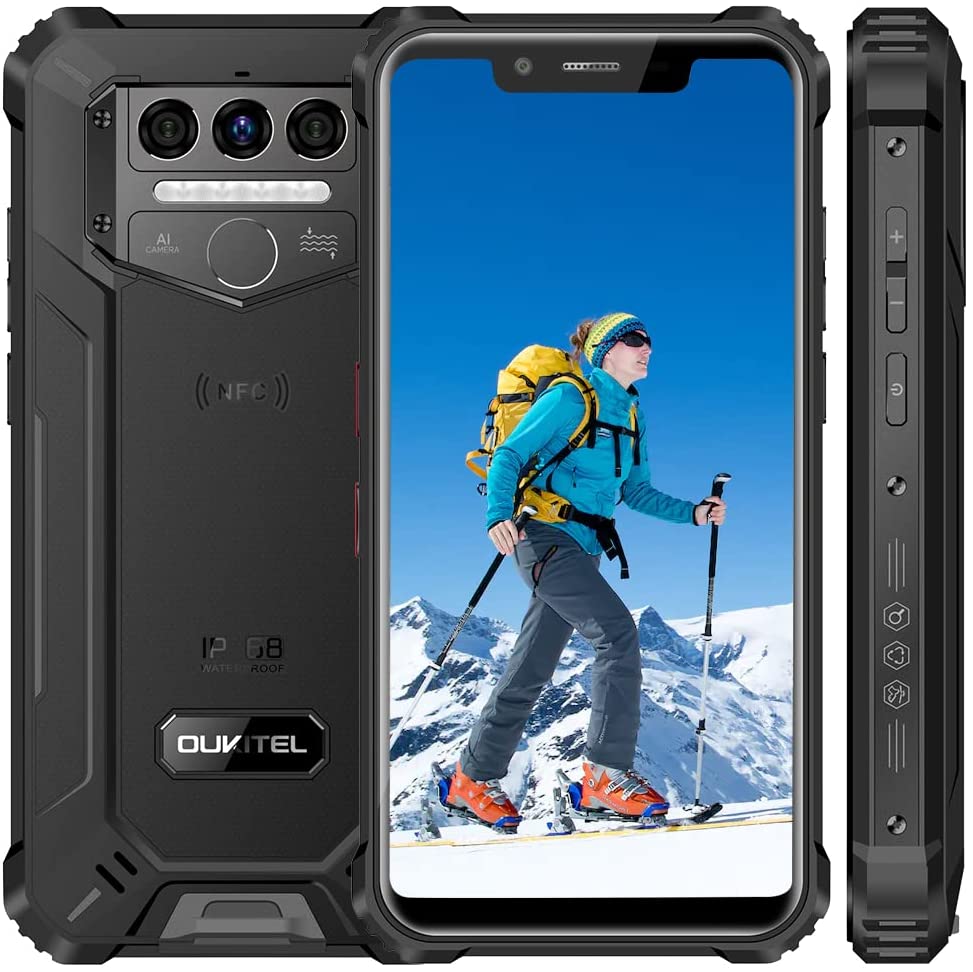 The Oukitel WP9 comes armed with a MediatekHelio P60 processor that is quite decent for a phone priced under $200. The display screen is 5.86-inches wide and produces high-definition images. The phone has 6 GB RAM and offers 128 GB of internal memory storage support. The highlight of the phone is the robust 8,000 mAh battery that helps you use the device for a long time.
Along with the phone, you get components like a Type-C cable, a bunch of documents, and a 24W power adapter in the packaging unit. The number of components or accessories that one receives with other rugged smartphones is higher. The dimensions of the device are 156 x 76.9 x 19.5 mm and it weighs around 320 grams.
Why Should You Buy This?
Ideal device for those who travel extensively and need a durable, rugged smartphone that can withstand rough weather and unpleasant environmental conditions.

Also recommended for those who wish to invest in a smartphone with super-strong battery support.
Pros
Durable build quality

Moderate pricing

High-resolution screen

Excellent battery life
Cons
Limited accessories

Average audio output
Well-Built Smartphone with Aluminum Alloy Chassis
Ulefone Armor X7 Pro4G Dual Sim Smartphone
Check Price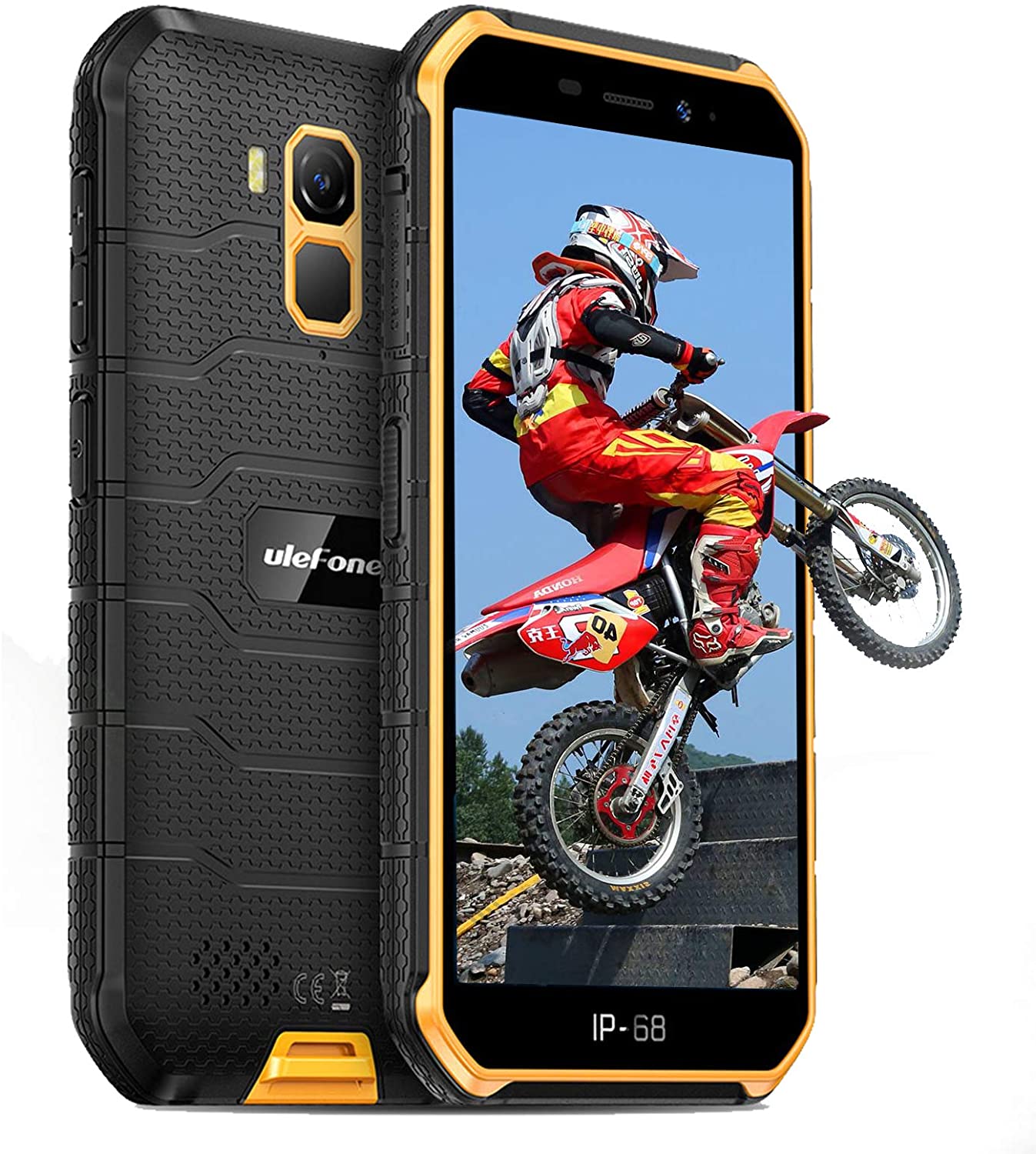 Boasting an IP68 rating, this Ulefone smartphone proves to be highly resistant to dust and water. Built with a premium quality aluminum alloy chassis, this device promises durability and strength. It must also be noted that it comes in a shockproof case. At 5 inches, the display screen is a little small but it offers a resolution of 1280 x 720 pixels and is touch-enabled.
MediaTek 6761 processor contributes toward the smooth functioning of the device. Despite being a low-priced smartphone, it comes with an array of security features like a fingerprint reader and facial recognition support. On a single full charge, the 4,000 mAh battery can support 14-15 hours of usage. On the rear, you get a 13 MP camera, and the 5 MP camera at the front is ideal for clicking selfies.
Proves to be an ideal device for people who indulge in adventure sports or outdoor activities and need a well-built smartphone made of durable components.

Recommended for those who like their smartphone to be compact and easy to hold or carry around.
Compact structure

NFC connectivity

Triple navigation system

Smooth functioning processor
No wireless charging

No 5G connectivity support
IP68 Rating Smartphone with Night Vision Camera
Doogee S96 Pro Metallic Design Smartphone
Check Price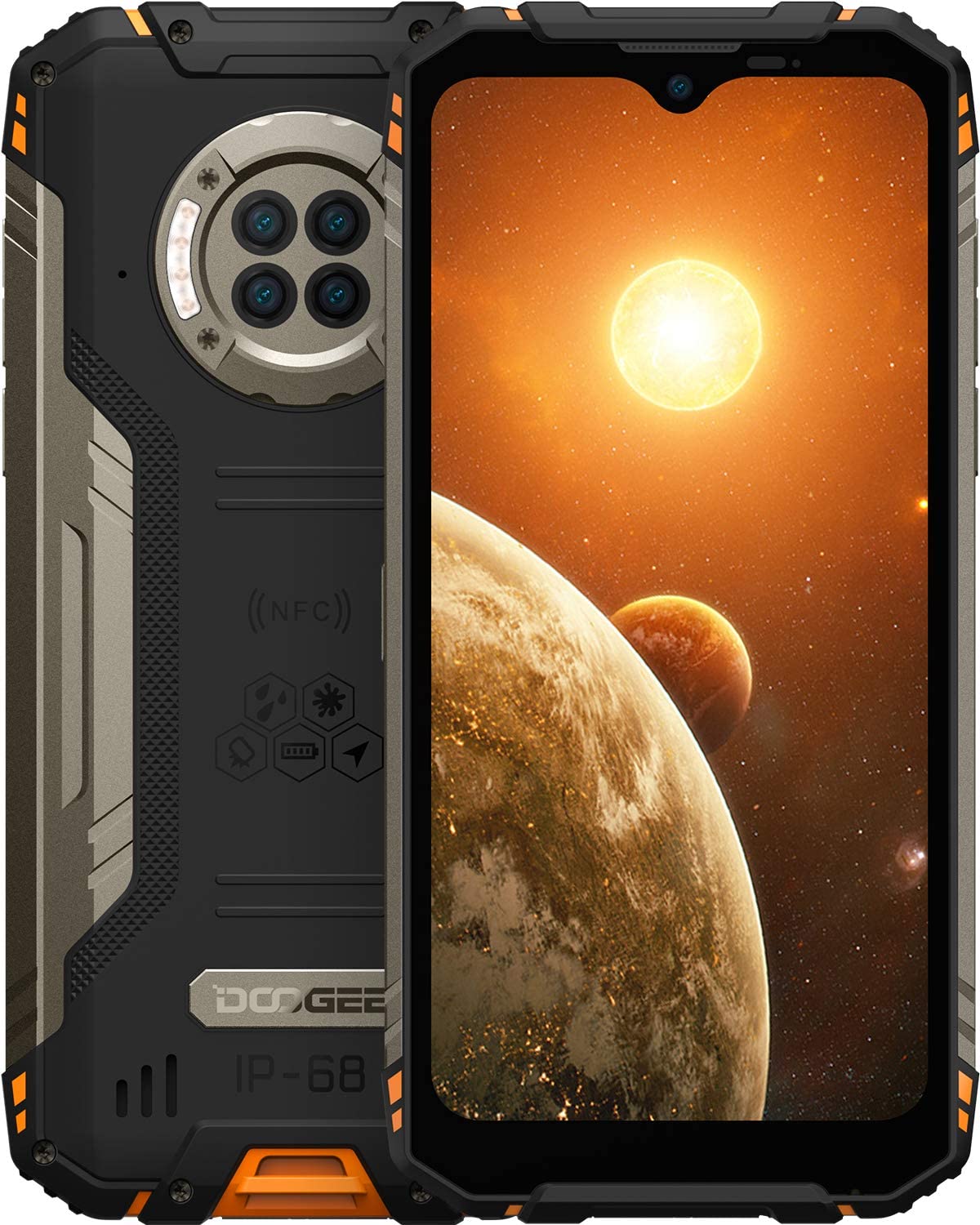 The rubber and metallic design not only seem attractive but also gives you the assurance of this Doogee smartphone being highly durable. The brand has made this phone available in two distinctive colors, Mineral Black and Fire Red. It is such a well-built device that it doesn't even need a casing to protect itself. The dimensions of the phone are 167 x 81 x 15.5mm and it weighs 307 grams.
Unlike several other rugged phones, this device boasts a 6.22-inch display screen that offers a resolution of 1,520 x 720 pixels. At 6,350mAh, the battery is quite powerful and lasts for more than a day on a full charge. The phone has multiple connectivity options including a USB-C port and a 3.5 mm headphone jack. The mono speaker is on the rear end and it produces high-quality audio output. A fingerprint sensor has been mounted on the side of the device.
Why Should You Buy This?
If you have been looking for a smartphone that offers a great combination of modern design and durable structure, then this is the one you should go for.

Ideal option for those looking for a well-built and versatile smartphone that costs less than $400.
Pros
Waterproof and dust resistant

Large and vibrant display screen

Strong battery life

Robust build
Cons
Average camera performance

Inconsistent color accuracy
Water-Resistant Smartphone with Premium Features
Google Pixel 5 6-inch Display Screen Smartphone
Check Price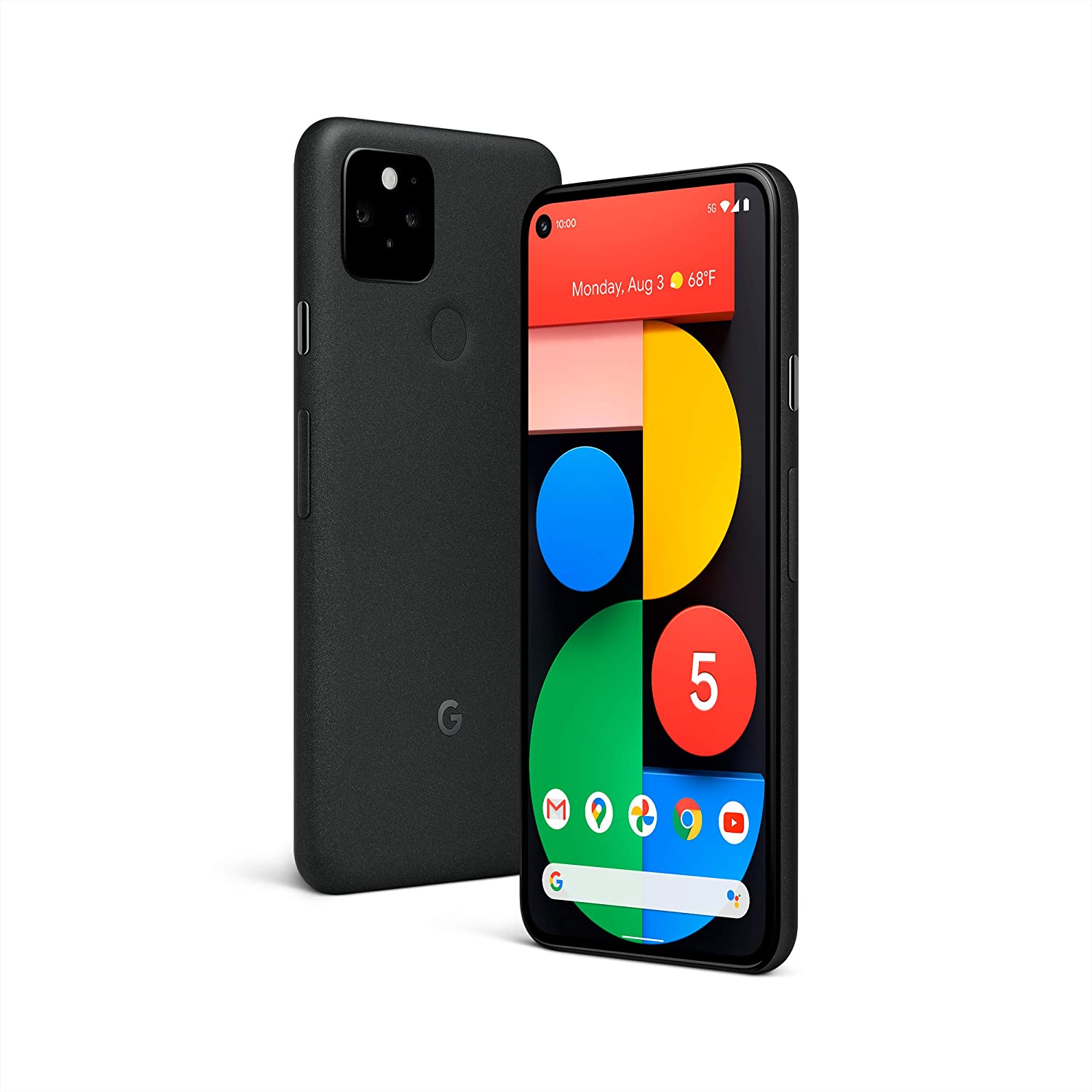 Google Pixel 5 is built with housing made of aluminum that lends it a good degree of durability. If you like to browse the internet on your phone, you would expect 5G connectivity support on a phone that you are buying. On that front, the Google Pixel 5 doesn't disappoint. The phone comes with a8 GB RAM and 128 GB of internal storage support.
The 6-inch-wide OLED screen has an aspect ratio of 19.5:9 and a resolution of 1080 x 2340 pixels. The efficient performance you see it delivering is because it runs on Android 11. The battery has a capacity of 4080 mAh and is quite decent. The device features multiple scanners including a fingerprint scanner, magnetometer, flicker sensor, and ambient light sensor.
Why Should You Buy This?
Recommended for those looking for a smartphone with thin bezels and a durable body.

Also recommended for those who believe in Google as a brand and are looking for a phone with premium features.
Pros
Compact and stylish design

Impressive camera features

Durable structure

5G connectivity support
Cons
Slightly expensive

Limited storage capacity
Long-Lasting Smartphone with Sleek Design
Samsung Galaxy Note 20 Premium Quality Smartphone
Check Price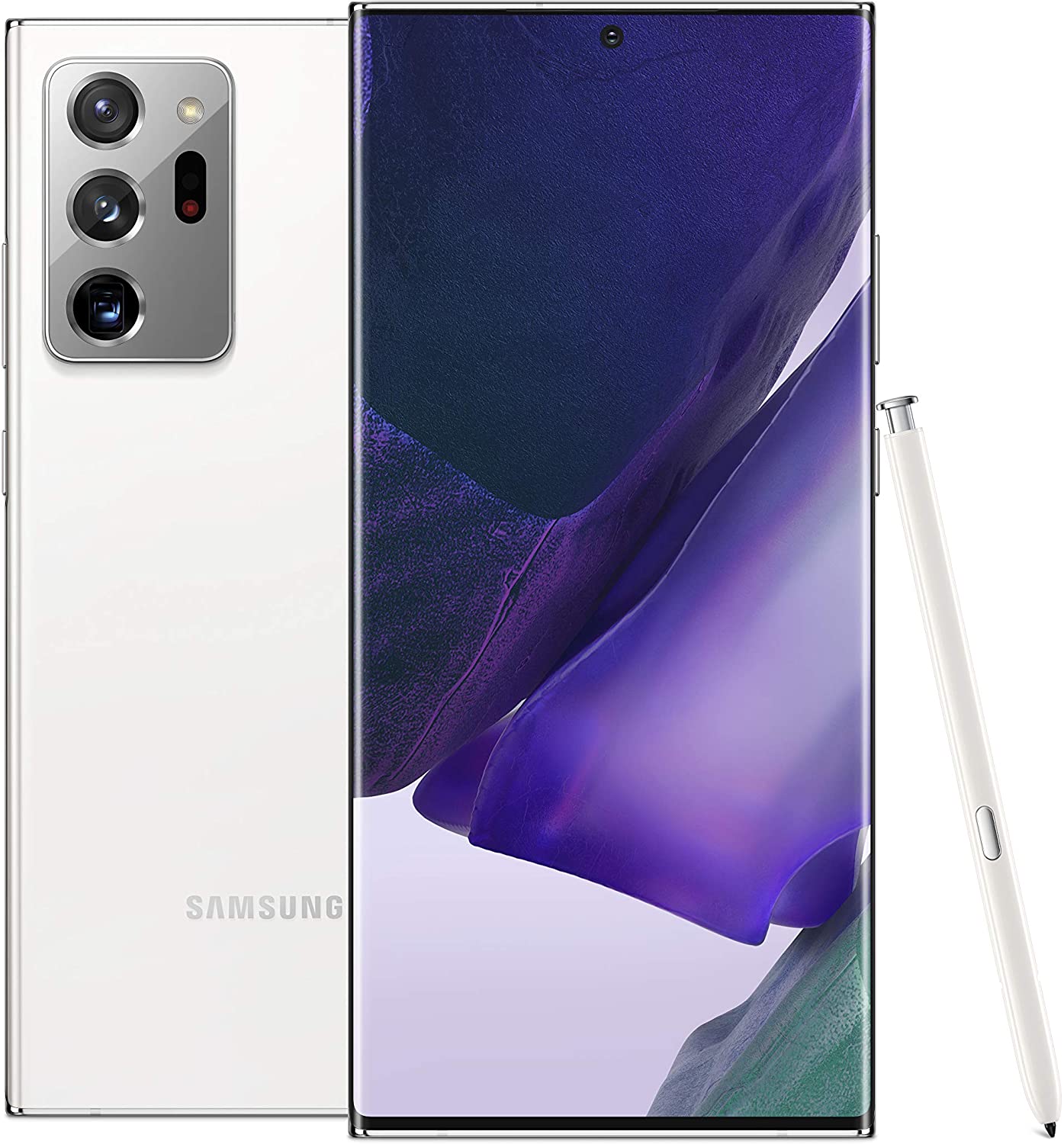 The Samsung Galaxy Note 20 has everything that you would expect from a good Samsung smartphone. From a highly responsive Stylus pen to outstanding features, this device packs in quite a punch. The price, no doubt, is quite high but once you start using the device, you realize it offers good value for money.
The dimensions of the phone are 161.6 x 75.2 x 8.3 mm and it is IP68 certified. The hardware buttons are easily accessible and it won't take a lot of time to get a hang of all the features it offers. The phone comes with an internal storage capacity of 128 GB and the memory is not expandable. It is available in a wide range of colors including Mystic Bronze, Mystic Green, Mystic Gray, Mystic White, and Mystic Black.
Why Should You Buy This?
With a highly attractive design and premium features, this Samsung smartphone, though slightly expensive, offers great value for money.

If you have been planning to buy a Samsung phone and have a good budget in hand, opting for this phone wouldn't be a bad idea.
Pros
6.7-inch AMOLED display screen

15W wireless charging

Responsive Stylus pen

Dependable battery life
Cons
The cameras could have been better

High pricing
When buying the best dustproof and waterproof smartphones, you have a range of choices and most of them are Android smartphones. The majority of these models use an IP67 rating while few have an IP68 rating but in the end, you should consider its design, performance, and pricing before making your purchase decision.