The new flagships from Apple, the iPhone 8 and iPhone 8 Plus have already made their presence in the market and users started buying it. iPhone 8 and 8 Plus are highly expensive devices and they will look even more sophisticated if added the right accessories. Even though it is completely optional to get an accessory for your newly acquired iPhone, they are actually worth having. For example, a case ensures the durability of the device while a charging pad helps you charge the phone smoothly. The market is and filled with so many exciting accessories and we have listed here the best accessories for iPhone 8 and iPhone 8 Plus. So, keep reading.
See Also: Top best iPhone 8 and iPhone 8 Plus cases
Buying Guide
Apple packs superior technology in its iPhones and commands a premium price for it as well. The iPhone 8 and iPhone 8 Plus smartphones are very popular devices and the accessories for them are popular too. Some of these accessories offer extra features while others offer protection from damage. A select list of accessories and their usefulness are explained here.
Apple AirPods: The AirPods from Apple works very well with the iPhones, though they can be used with the Android phones as well. AirPods are available in a wide range from the regular ones which cost less than $150 to the latest AirPods Pro which can set you back by up to $250. These are wireless earbuds with a separate charging case. All these are compatible with the iPhone 8 and the iPhone 8 Plus. Go through the entire range before picking up the one best suited for you.
Other Earbuds/Earphones: You can buy from a much wider range of non-Apple Earbuds and earphones for your iPhone 8 and iPhone 8 Plus. These are both wireless and wired. They can all be paired with the iPhones but some functionalities may not be available. To listen to music, receive and make voice calls, these will do.
Covers and Cases: Among the first accessories you will be looking for are the cases and covers for your iPhone 8 and iPhone 8 Plus. These help with protecting the smartphone from scratches. Some of them are good at protecting the phone from damage if the iPhone suffers a fall. Cases are usually made of transparent plastic with just the front screen left open. Some covers envelop the smartphone fully and have a window that lets you see the time displayed without having to open the flap.
Charging Accessories: Apple does not supply the wireless charging accessories, though the iPhone 8 and iPhone 8 Plus are chargeable wirelessly. You can invest in a top brand like Samsung for your wireless charging or go fora local brand.
Camera Accessories: iPhone users generally have a great experience while clicking photographs with their smartphones. You get accessories like tripod stands and extendable selfie sticks that have Bluetooth connectivity. Check the whole range available out there and decide on what suits you the best.
10 Best Accessories For iPhone 8 And iPhone 8 Plus
Best Headphone for iPhone 8
AirPods
A phone is never completed without a beautiful headphone and this is why Airpods are almost a must-have for your new iPhone 8. This is definitely one of the best accessories for iPhone 8 and iPhone 8 Plus. This is a wireless headphone that is designed to make your job much easier. You can receive calls, listen to iTunes and even can use Siri hands-free. The headphones get connected to the phone through Bluetooth. Also, they come with their own charging case, so charging the AirPods is not a big deal, just carry it with you everywhere and charge when required.
Why You Should Buy This?
AirPods are the ideal accessory for iPhone 8 and iPhone 8 Plus.
AirPods deliver superior quality audio than any other competitive product.
These earbuds are quite easy to operate and can be controlled via SIRI.
The charging case makes it easy to charge the AirPods when not in use.
Cheap Best Headphone For iPhone 8
Anker Soundbuds Digital IE10 Lightning Earphones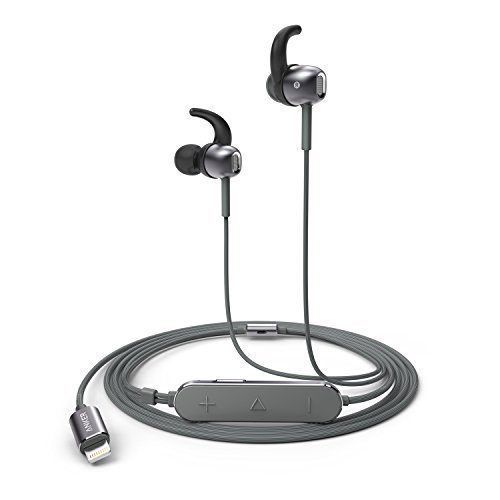 Another headphone for the iPhone 8 and iPhone 8 Plus which is worth having in case you are looking for a cheap one. AirPods are costly enough, so you might not be eager to spend more. But Anker Soundbuds Digital IE10 is the right headphones because these are really cheap. It comes with three pre-set Equalizer such as Balance, Clear Voice and Super Bass. You can choose any one of them by pressing a simple button. The integrated microphone allows you to enjoy hands-free calling. So, what more to expect from such a cheap headphone?
Why You Should Buy This?
This comes with a pre-set equalizer offering three sounds.
Easy to switch between sound effects like Balance, Clear Voice and Super Bass.
The Anker earbuds Digital IE10 is suitable for the iPhone 8 and iPhone 8 Plus phones.
These earbuds are quite inexpensive as an accessory for an Apple product.
You can listen to music and also receive and make voice calls on the iPhones
It's easy to carry around and does not occupy much space
Best camera accessories for iPhone 8 Plus
Kenu Stance Tripod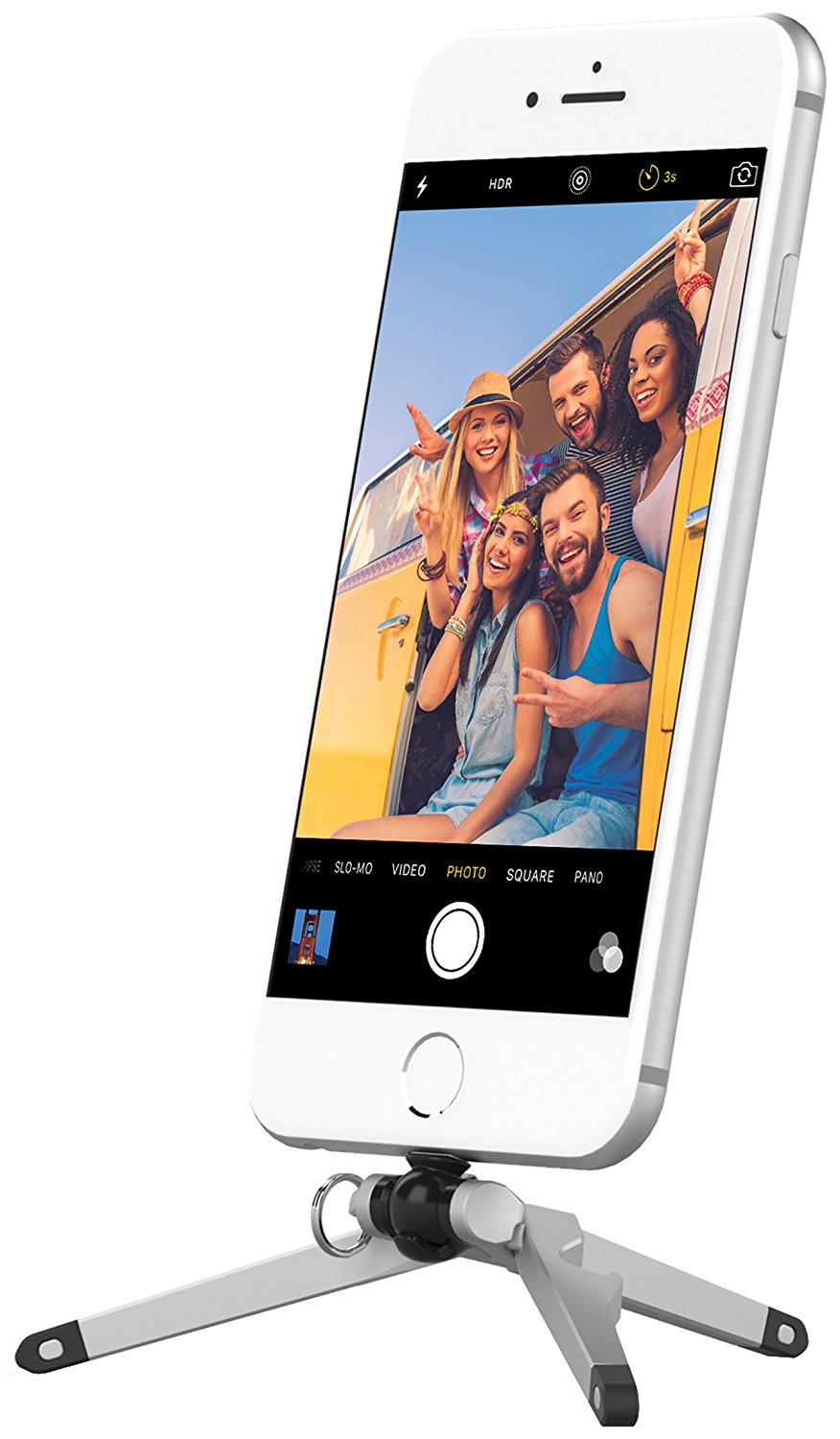 One of the best accessories for your iPhone 8. This stance works really well and lets you enjoy the camera experience in the horizontal and vertical mode. It has three legs and they can be folded so small that you can slip into your pocket easily. This is a must-have accessory if your job involves a lot of traveling. The price is very reasonable and is available on Amazon.
Why You Should Buy This?
The Kenu Stance Tripod is specially designed for iPhone 8 and iPhone 8 Plus though it can work with other devices as well.
If you watch movies or videos on your iPhone, you can use the tripod and enjoy hands-free
The tripod is good for clicking photos and recording videos also.
It is a helpful accessory for the iPhones while traveling
One Of The Best Case for iPhone 8 and iPhone 8 Plus
Spigen Liquid Crystal Case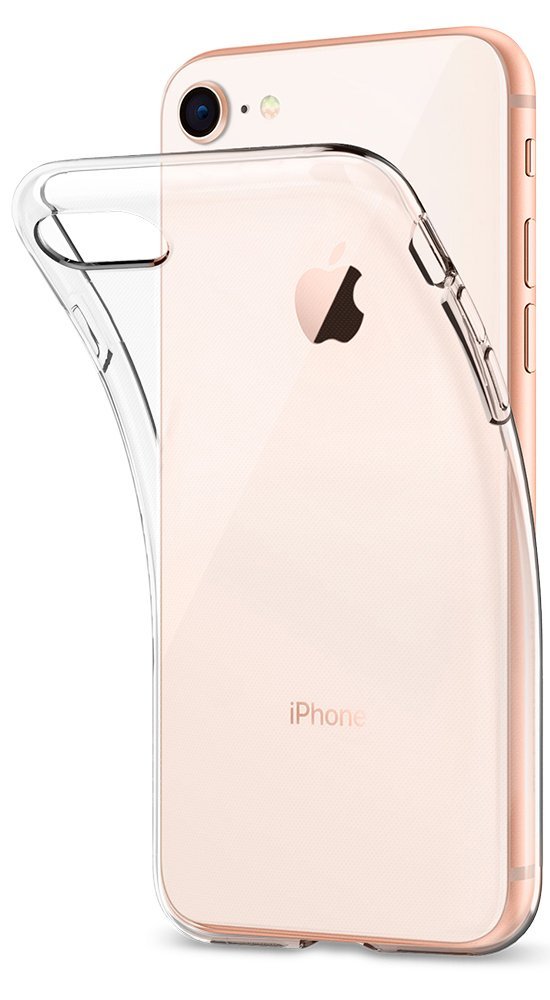 A case is must have to offer the utmost protection to your newly acquired highly expensive phone. And while there are many options available, Spigen is no doubt one of the best case manufacturers in the market right now. So, you can look for their liquid Crystal clear case that is made of TPU material for an easy application, installation and of course shock absorption. This is compatible with wireless charging facility, so you don't have to worry anymore in case you run out of power. It comes with precise cut-outs which offer easy access to everything you need. The innovative dot pattern in the interior side ensures it is watermark-free.
Why You Should Buy This?
Being a transparent case, it doesn't look as if the case is there. So if you need such a look on your phone, you can buy this case.
Despite being sleek and transparent, it protects the edges of the iPhone 8 and iPhone 8 Plus from damage
This case fits well on the phone. As a result, the buttons on the phone continue to be responsive
Best Case For iPhone 8 From Vena Harmony
Vena Harmony case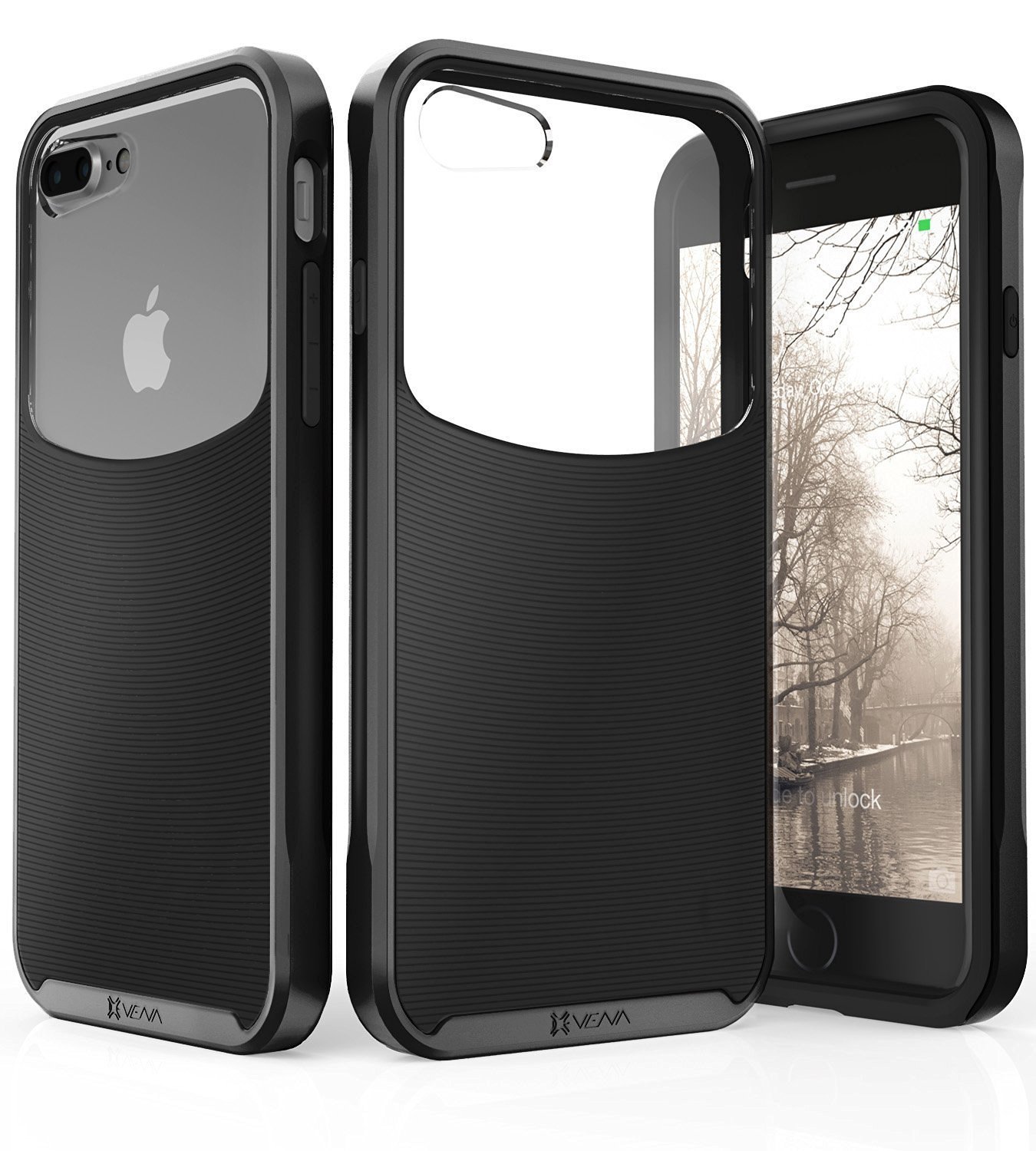 Another excellent case for your iPhone 8 and iPhone 8 Plus. This case offers great protection to your device from all kinds of scratches, drop and bumps. The case has raised bezel at the front part that ensures your screen will be intact in case of any drop. It is a perfect stylish case that is available in different color options. The backside is half transparent and it accompanies all the needed cut-outs for great accessibility.
Why You Should Buy This?
This is an ideal case for the iPhone 8 and iPhone Plus and offers protection to the screens when dropped.
The black case changes the color of the device from the outside.
Gives a stylish appearance while offering protection.
Inexpensive; can be replaced frequently.
Best Screen Protector For iPhone 8 And iPhone 8 Plus
Mophie 3D Glass Screen Protector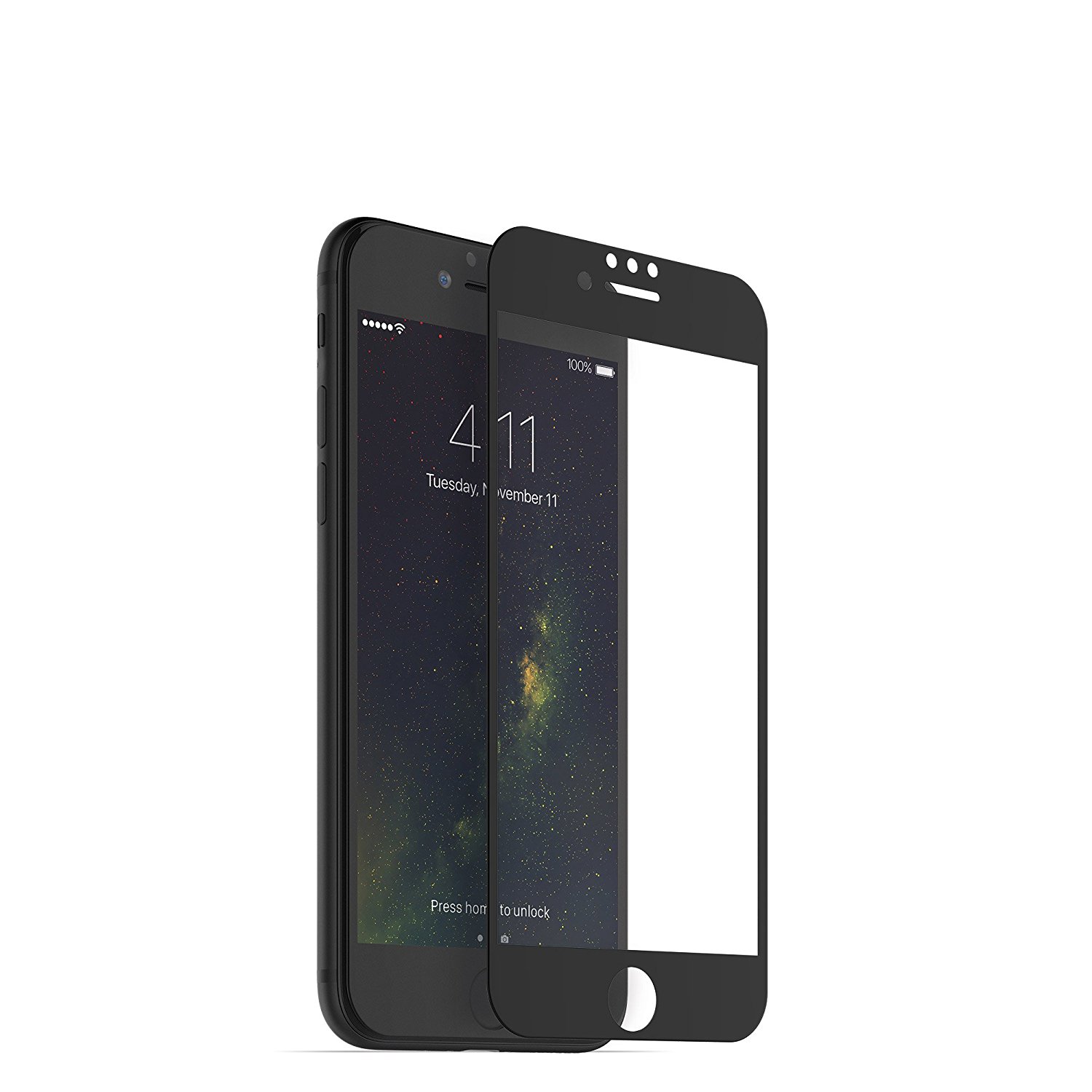 The screen protector offers the best protection to the screen and therefore it is a must-have accessory for every smartphone. Mophie 3D Glass Screen Protector is one of the best for iPhone 8 and iPhone 8 Plus that you can consider having at a very reasonable rate. It comes equipped with a triple defense technology that absorbs and redistributes the impact for more drop protection. This screen protector is perfectly compatible with the 3D touch and it has excellent clarity. So, handling the phone through this screen protector is great fun.
Why You Should Buy This?
Your iPhone 8 or iPhone 8 Plus screen gets protection from this tempered glass.
Can save you huge dollars in the event of a fall; protector can be replaced if cracked.
Since it comes with a warranty (limited, lifetime), you can order it without any worries.
One Of The Best Charging Pad For iPhone 8
Samsung wireless charging pad

A charging pad is also required that can help you in numerous cases. Charging pad eliminates the need to put your iPhone into the USB port or wall charger rather the phone can be charged wirelessly. It makes use of the Qi inductive charging technology and all those Qi-compatible devices can be charged through this Samsung charging pad. Apple too has its own charging pad but Samsung is a big name in the technology market, so you can easily use their pad to get things done. This charging pad from Samsung comes with a 1-year warranty. So in case of any wear and tear the pad can be replaced with a new one.
Why You Should Buy This?
If you already own an iPhone 8 or iPhone 8 Plus, this wireless charger is useful.
It's a Samsung product and should deliver on the promises.
Wireless chargers make it comfortable for the phone to be used while on a charge.
One Of The Best Charging Base For iPhone 8 and iPhone 8 Plus
Mophie Wireless Charging Base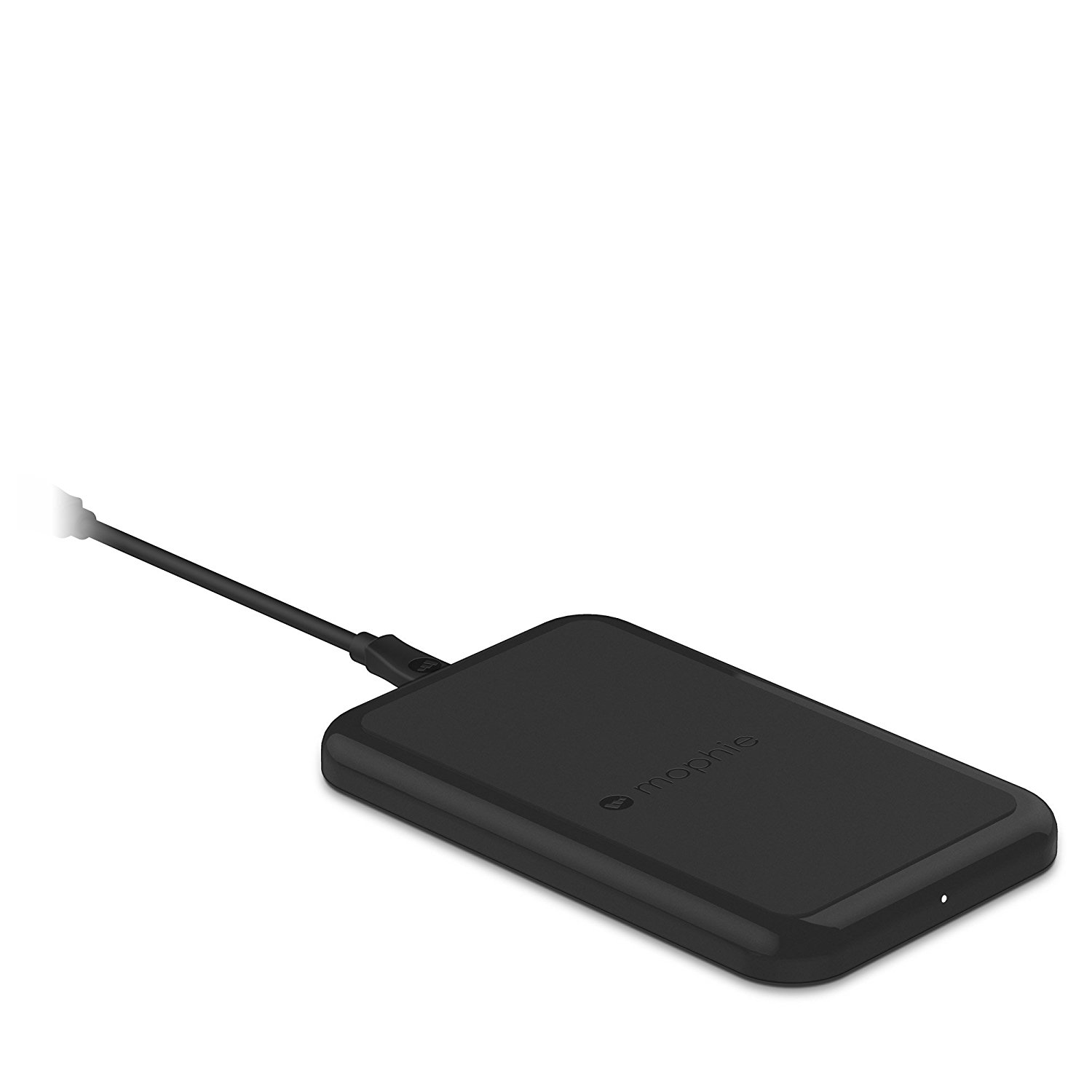 Another classy charging pad for your iPhone 8 or iPhone 8 Plus that looks very delicate. It is available in a circular shape and you can place the phone on it for wireless charging. Scratch-free charging is ensured here through the 360 degrees non slip TPU coating.  The charging process is much simpler, just touch the phone to it and it will start charging the phone at a speed of 1.0 A. This Qi-enabled charging pad is really worth having to charge your device wireless perfectly.
Why You Should Buy This?
It's a magnetically aligned Qi-enabled wireless charger suitable for iPhones with Mophie magnetic case.
It's easy to charge your iPhone 8 and iPhone 8 Plus with this wireless charging base.
It is supplied with a micro USB cable; just plug in and start charging.
Base available in round and rectangular shapes.
It's one charger that suits several phones
Best External Storage for iPhone 8 and iPhone 8 Plus
SanDisk iXpand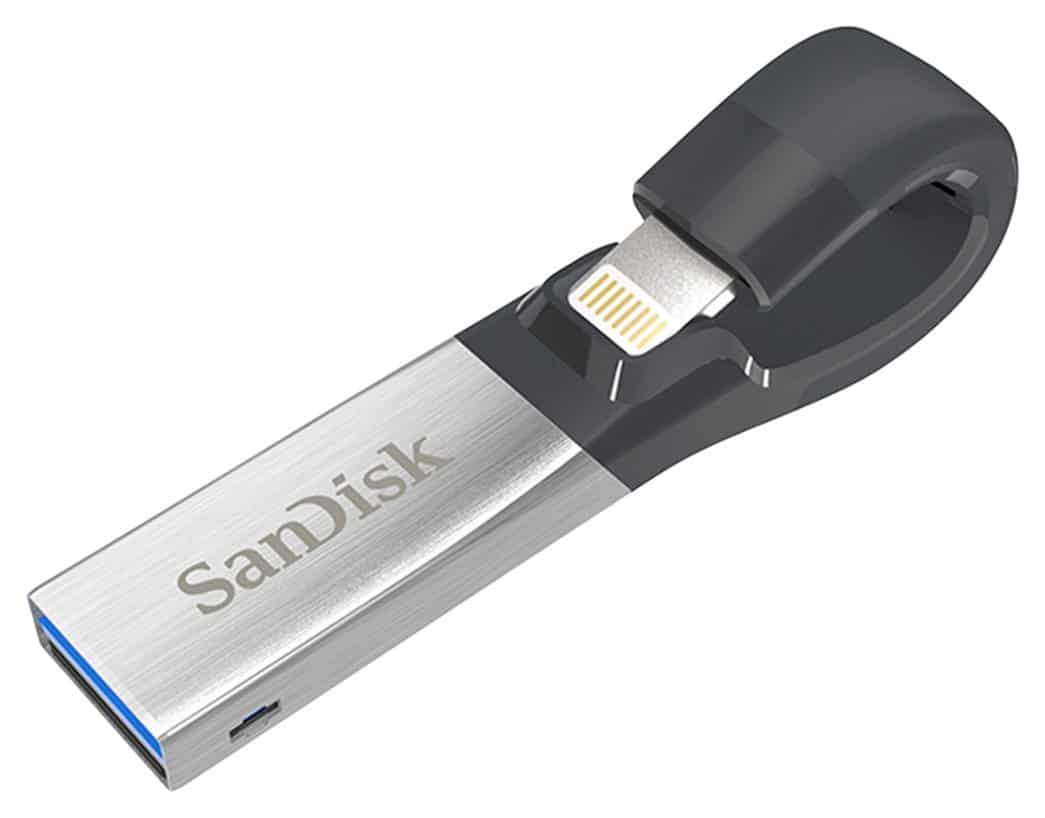 It is true that even though iPhone8 and iPhone 8 Plus is packed with many excellent features but they lack the microSD card slot. And this calls for an external storage device. SanDisk iXpand is a great choice for that. It comes in numerous versions while the base model offers 32GB storage. If you require more then look for other bigger versions such as 64GB, 128GB or the 256GB. It back up the contacts, photos, and videos automatically while the high-speed transfer is another thing to enjoy.
Why You Should Buy This?
If you have an iPhone 8 or iPhone 8 Plus with limited onboard storage, this flash drive will be useful.
It can back up your photos, music and video files and can be carried easily in your pocket.
It helps expand the storage capacity on your mobile phone effortlessly.
Easy to download the app from the App Store and use it for storing data on the iPhone.
Excellent Selfie Stick For iPhone 8 and iPhone 8 Plus
Mpow iSnap Extendable Bluetooth Selfie Stick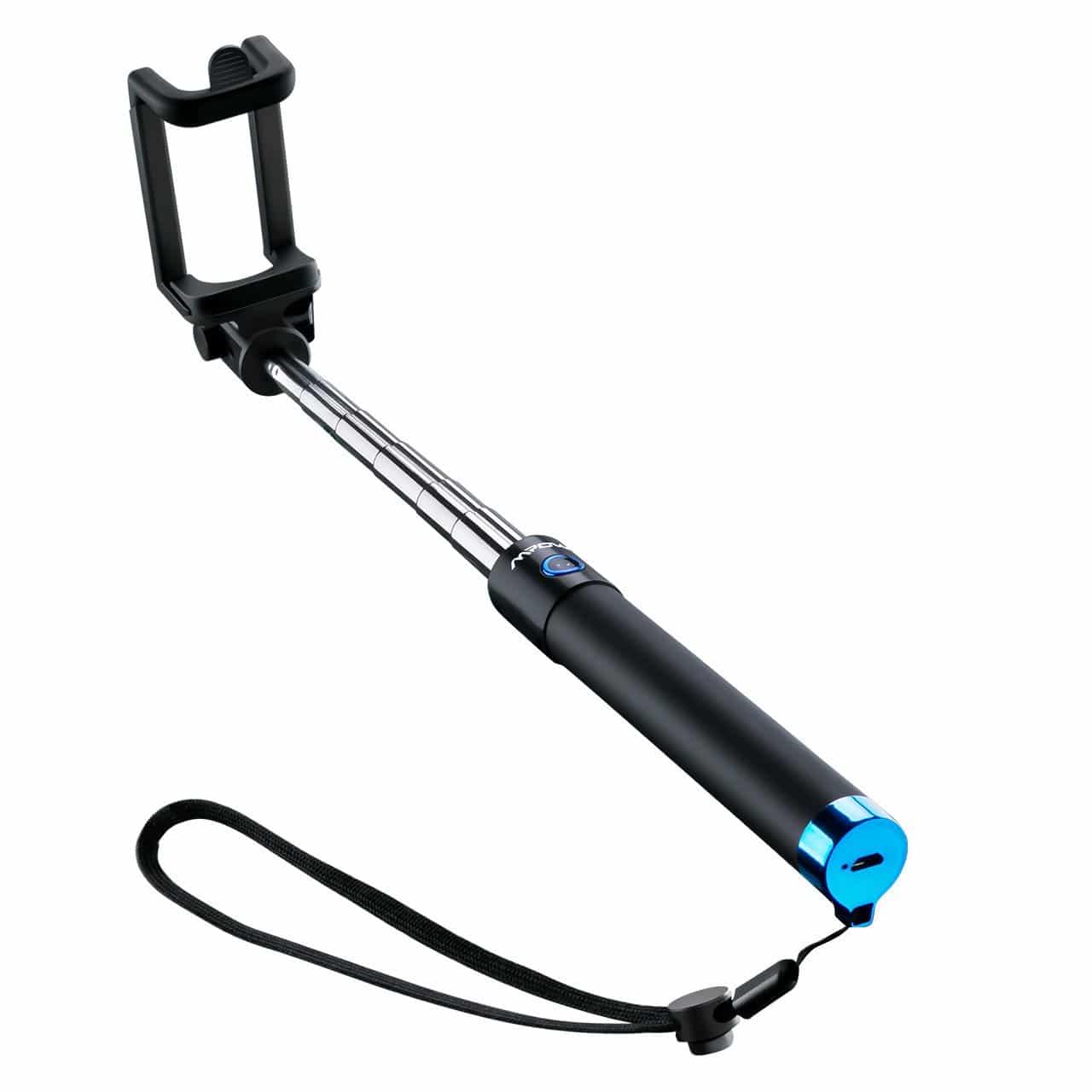 This is one of the best accessories for iPhone 8 and iPhone 8 Plus. A selfie stick is a needed accessory these days. This selfie stick comes equipped with many unique features such as a built-in remote Bluetooth shutter for extended battery life, extra wrist strap for safety purposes, etc. You can adjust the stick 270 degrees while the maximum length of the stick is 31.5 inches. So, you can extend it up to 31.5 inches to capture excellent selfies.
Why You Should Buy This?
The MpowiSnap selfie stick is a useful accessory to have for the iPhone 8 and iPhone 8 Plus.
Has an extendable length of 31.9-inches; helps with taking pictures of a large group.
Bluetooth enabled function makes it easy to pair with the iPhone 8 and click away selfies.
Just fold it down to around 7-inches and tuck it into your pocket.
See Also: Best Wireless chargers for iPhone 8 and iPhone 8 Plus
Frequently Asked Questions
Will the cases ordered online fit my iPhone 8 Plus exactly?
They usually do. Apple-authorized accessories makers are provided with the phone specs by Apple so that they can make the cases, covers and other accessories to fit them perfectly. The accessories you order online for your iPhone 8 Plus should preferably be from an Apple-authorized source.
I want to order the AirPods. I want to know if I can make changes to the settings from the earpiece itself?
You will have to first assign the different settings to the earbuds' buttons through the app on the iPhone. Once set, the options like skipping a song or reducing the volume, etc. can be done by tapping on the AirPods' buttons. You won't need Siri for such actions. In the later iOS versions though, a lot of functions are controlled through SIRI or through making the adjustments on the iPhone.
Can I use an external flash drive for additional memory on the iPhone 8?
Yes, you can use an external flash drive with the iPhone 8. There are those specially designed for use with the iPhones. They have the connector that plugs directly into the Lightning connector on the iPhone. You can then transfer the photos and videos from your iPhone 8 to the drive and continue to enjoy sufficient memory space on the phone. Unlike Android phones, Apple's iPhones don't come with microSD card provision. The external drives are therefore very useful with the iPhones.
What are the merits of a wireless charger for iPhones?
Wireless chargers offer a few advantages. You can leave the iPhone on the pad and it will automatically start charging. If your phone rings it is easy to just pick it up and start speaking. In a wired charging scenario, you would be struggling to pull the charging cord. The other benefit is that the wireless charging pad will charge till the phone's battery reaches 100% charge. Then the charging will automatically stop. You will very rarely find your iPhone out of charge.
What are the adjustments possible with the selfie stick for iPhone 8 Plus?
You can use the selfie stick to extend its reach to around 32-inches. This gives you a wider angle to click your selfies or groupies. In terms of the angle of tilt, it can be moved to 270 degrees while clicking the image.
Conclusion
These are the 10 best accessories for iPhone 8 and iPhone 8 Plus. All are available at affordable prices. Get what you want right now and add more functionalities and beauty to your new iPhone. The pleasure of using iPhones is fully realized when you invest in a few accessories to go with them. These are not very expensive when you compare to what you paid to acquire the phone. The cases and wireless charging pads and the earbuds each play their own role in taking the use of iPhones to another level. Choose the ones you feel you are comfortable with and place the orders.
Join our newsletter 🎉
Subscribe to our newsletter and never miss out on what's happening in the tech world. It's that simple.
Latest Tech News

Exclusive Tech Deals