The iPhone isn't categorized as an affordable smartphone when it comes to price. For example, the lowest iPhone 7 (32 GB) is sold at $649, while the highest (iPhone 7 Plus 256 GB) is $969. Moreover, the recent rumors suggest the coming iPhone series so-called iPhone 8 or iPhone Edition, may have a price that will go over $1000.
However, for some people, it's not such a big deal. They don't care if they spend a lot of money to pimp their iPhone to look unique and fashionable. They don't mind if the case is more expensive than the iPhone itself. Here is a list of the most expensive iPhone cases ever made.
The Most Expensive iPhone Cases Ever Made.
Crystal-covered case from Swarovski- $239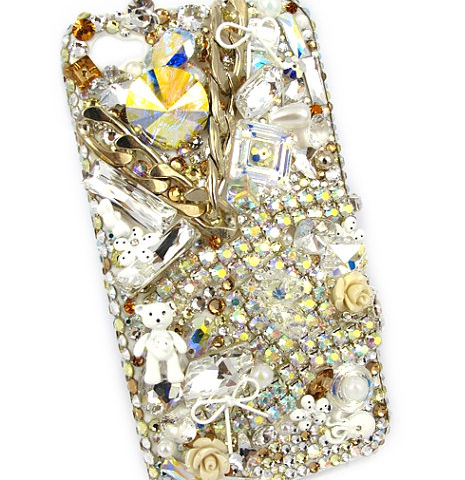 You can find many iPhone cases in the market for around $10 or even lower. Of course, that is not a huge amount of money compared to the iPhone price itself. Spending an extra $10 for the case can mean nothing. But this Swarovski case might make you think twice before you buy it. It's not the most expensive iPhone case, but the price isn't that affordable. Its cost is $239. Various shapes of Swarovski crystals cover the whole case. The design is unique and classy. So, I think $239 is a fair price for this case.
Gucci crocodile case- $495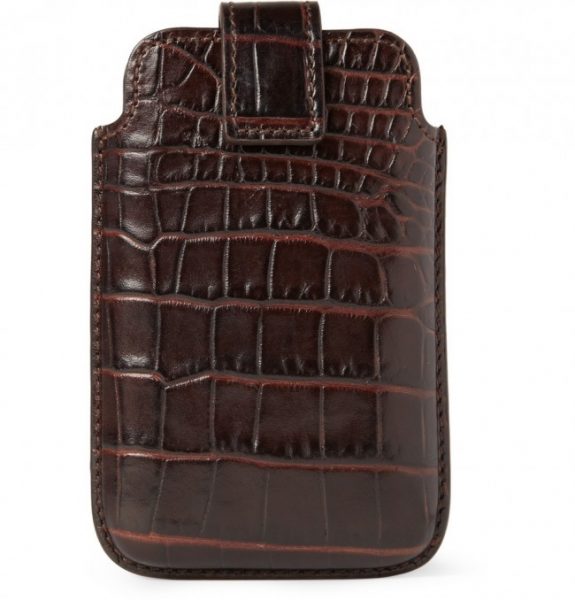 What makes this case so high in price is the material. Gucci uses alligator skin to make this iPhone case; it is no wonder it is expensive. Alligator skin is known to be more weather resistant than cow leather. The price is almost similar to the iPhone price itself. Gucci is a famous brand. Therefore, a $495 price is worth it.
Iguana-effect leather from Dolce & Gabbana- $895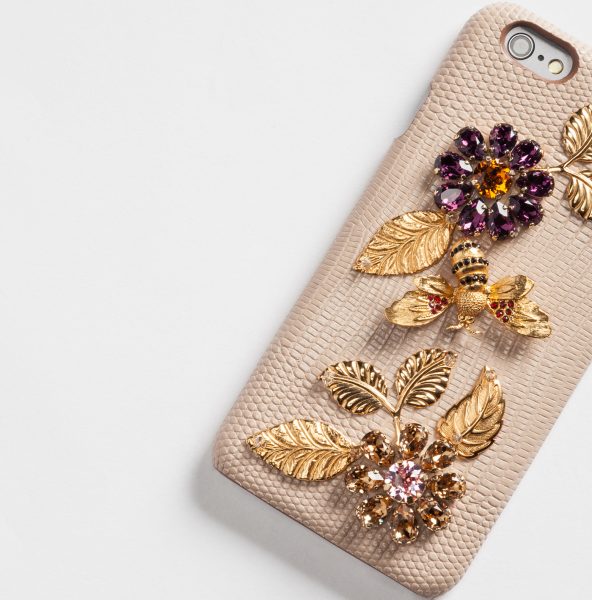 The other luxury and expensive case for the iPhone is made by a famous brand in the fashion industry, Dolce & Gabbana. This beautiful iPhone case has 90% calfskin as its material. It's designed like an Iguana skin and has blinking jewelry on its back. The combination of high-end material, colors option, and classy design makes it worth $895.
The flower Eifel tower case- $1,495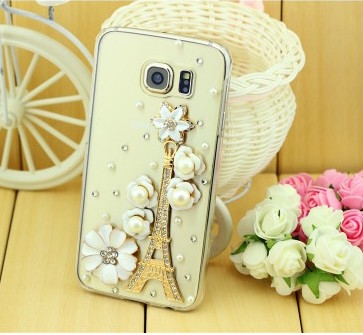 Eifel tower is one of the romantic icons as well as the country where it belongs. What if the miniature of the tower comes to your iPhone case? It inspires the design of iPhone cases. You can find this at Etsy.com for $1495.
The Case-mate case- $4,271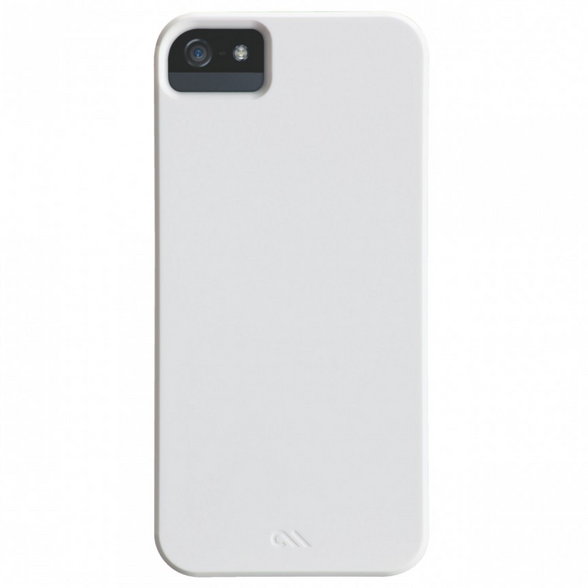 This is one of the most expensive iPhone cases made by Case-mate, and it's a limited edition. With their price for a case, you can buy almost five iPhones 7. At a glance, you might see nothing special except a hard plastic cell with a silicon line. The design is very simple. Why the high price? First of all, it has soundproof technology that can redirect the sound outside the iPhone. The material allows users to customize the case with anything they like, like a photo or decoration things.
Golden crocodile leather from Louis Vuitton- $5,500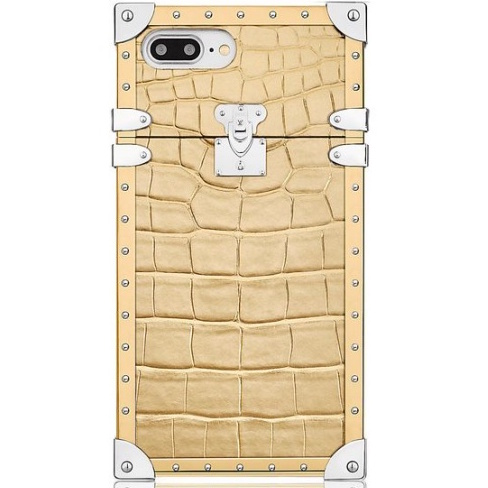 Recently, another popular fashion brand named Louis Vuitton launched their outstanding iPhone 7 Plus case. The case is made of crocodile leather with gold color, microfiber lining and a key tag. The iPhone case from Louis Vuitton, called the Eye-Trunk, costs $5,500. You can get several iPhones 7 for that price.
Titanium bumper case from Gresso $7,000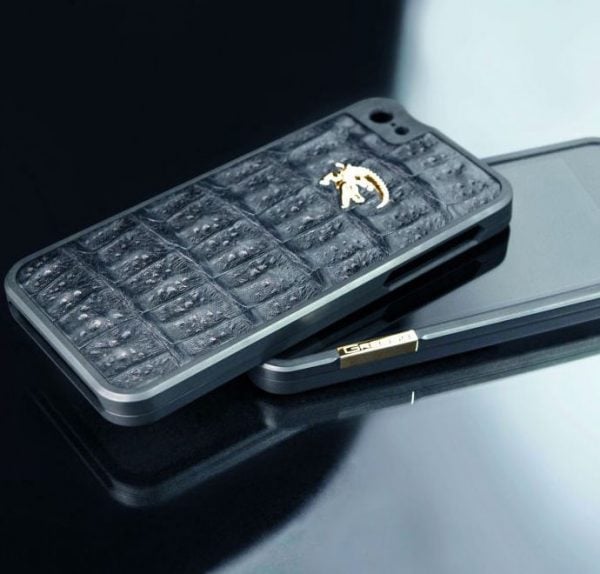 Gresso presents a $7000 iPhone case made of 18K gold as its primary material. The beautiful and sophisticated pattern is adorned with 11 diamonds totaling 0.01 carats. This gorgeous iPhone case is a limited collection from Gresso; thus, having it can make you proud.
Titanium case from Brikk $7,995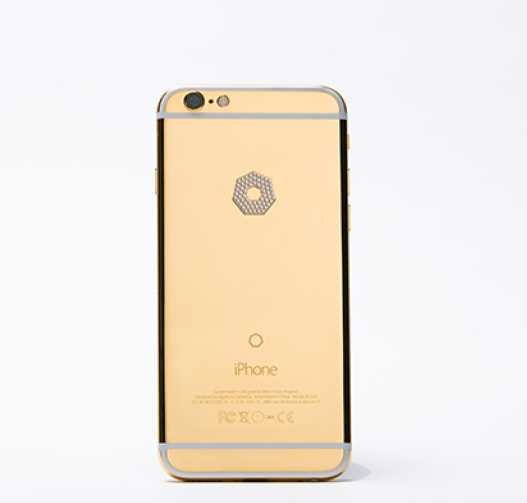 If the Eye-trunk case from Louis Vuitton is equal to seven iPhone 7, the price is given by Brikk allows you to buy nine iPhones. Brikk offers a luxury case for the iPhone, which uses 24K gold as its material. That price is the classic collection, and as they say, the highest price can reach up to $1.3 million for Bespoke Collection models.
Gold-plated Trump case from Goldgenie $151,000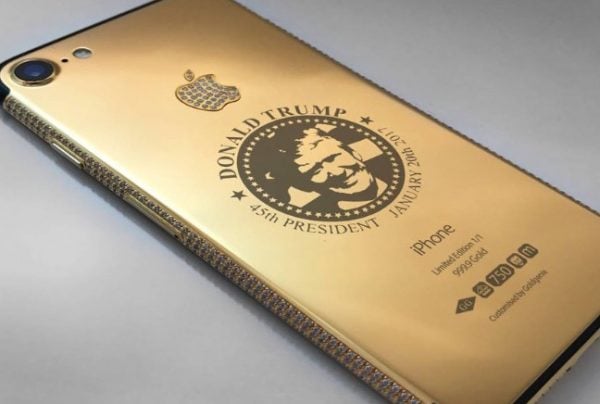 This is an exceptional iPhone case. Besides its outstanding price, the design is also unique. Made of 24K solid gold and encrusted diamonds, you can see the previous US president is emblazoned on the case.
This interesting and pricey iPhone case was sold by Goldgenie, a store in the United Arab Emirates, to a Chinese woman. Goldgenie's managing director told CNN last December,
Last month, a Chinese woman walked into the store and requested that Goldgenie put together a glitzy device emblazoned with the president-elect's features.
The lady must be one of the wealthiest people in the world.
Dragon and spider from Anita Mai Tan $880,000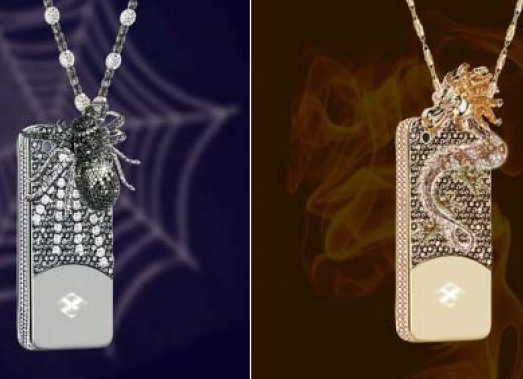 Forget about iPhone cases from Gucci, Dolce & Gabbana, Louis Vuitton, etc. This is the most expensive iPhone case ever made. Made of 18K white gold and attached by totaling 32 diamonds, decorate around 75% of its parts. The 3D blinking dragon is embedded in its back. This iPhone case can make you proud, but the price is also amazing. If you are interested in buying it, you have to spend $880,000. What do you think? Is it worth buying?