The Sims 5 Release Date: Features, News And Rumors
Though Electronic Arts hasn't officially revealed The Sims 5, fans are extremely excited about it and have been making conjectures on what this still-in-development game could offer. .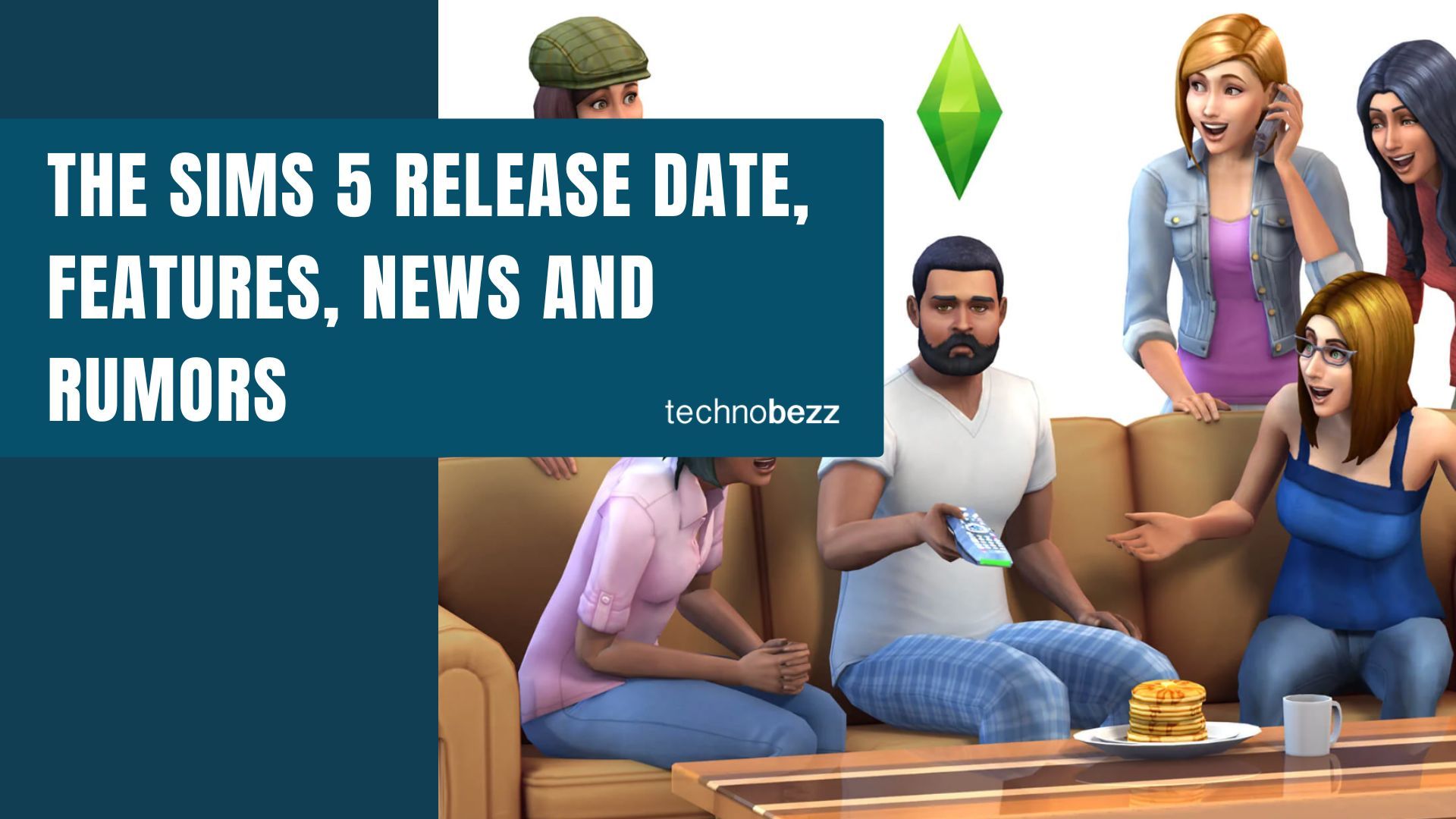 Though Electronic Arts hasn't officially revealed The Sims 5, fans are extremely excited about it and have been making conjectures on what this still-in-development game could offer. The publisher has teased fans by stating the next generation of the much-popular life simulation gaming franchise could emphasize online and social experiences.
Some rumors have also indicated that the upcoming Sims game could be cloud-based. Since then, there have been reports of the game featuring several multiplayer elements.
EA's focus has been on adding newer elements to The Sims 4. While there is a lot of buzz around The Sims 5, the popularity of The Sims 4 is also on the rise. The Sims 5 will be massive no matter when it is officially released. However, given that the Sims 4 is still alive and kicking, with lots of amazing new content rolling out, it's going to be years before the title officially gets a release date.
Apart from introducing expansions, mods, and stuff packs, the developers have also treated players to live music festivals in the game. The last major expansion pack for The Sims 4 was Cottage Living, launched in July 2021. Since then, several small game packs, including the much-talked-about My Wedding Stories, have been released. Fans have been quite accepting of the updates and new elements that have been introduced in the game. However, since The Sims 4 is almost a seven-year-old game now, fans are getting anxious about what the next installment in the franchise will offer them.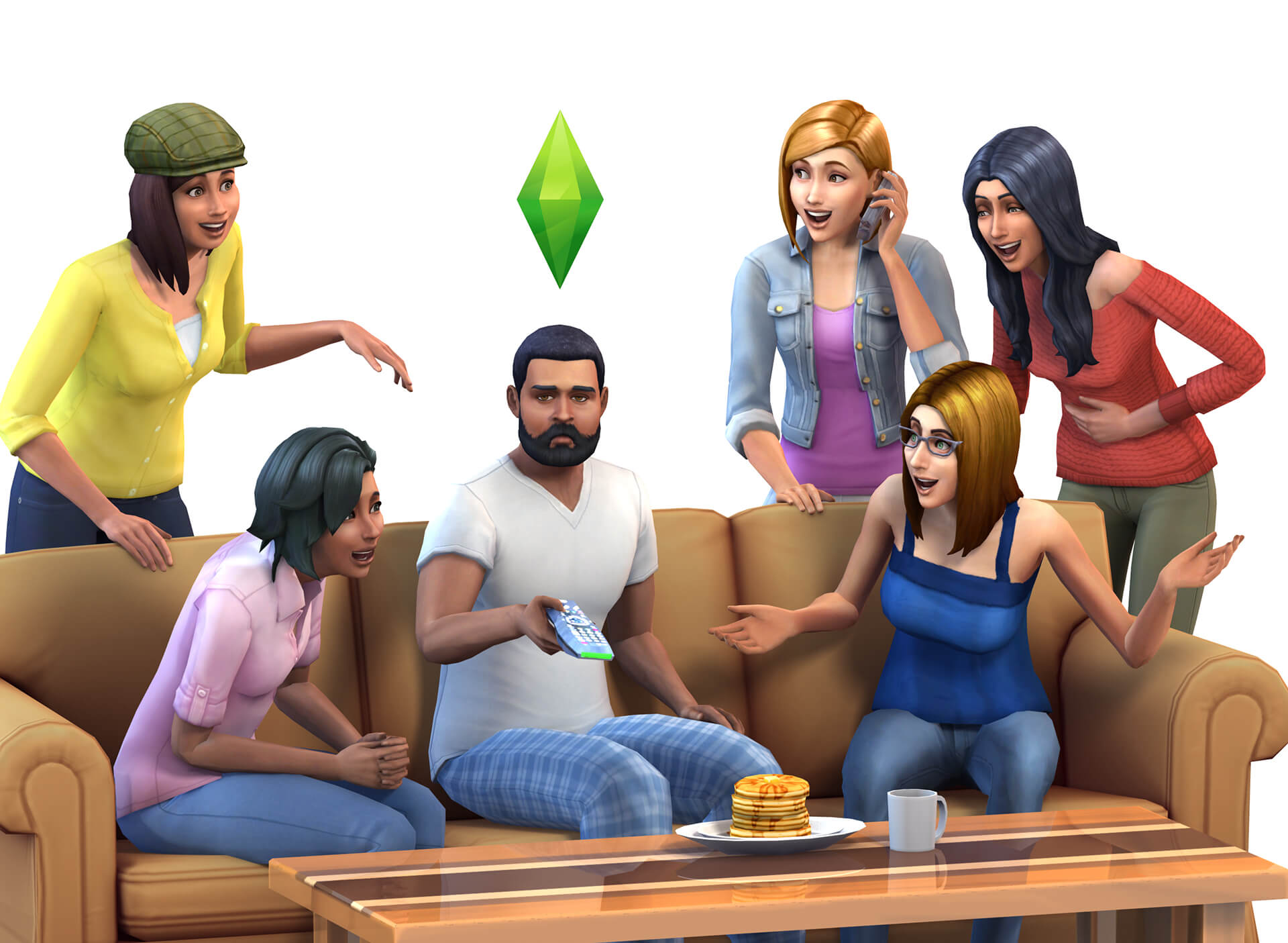 Electronic Arts and Maxis are at the helm of this amazing game, as players couldn't stop imagining, discussing, and reading news about Sims 5.
The gaming industry has undergone significant changes, with battle royale modes becoming more common than ever and many beloved franchises from the past have vanished into thin air. One of the game's producers, Grant Rodiek, even commented in an interview that The Sims 5 would never happen if Sims 4 didn't do well in terms of sales and support from players.
Both Single Player and Multi-Player Game Modes
The update comes directly from none other than the CEO of Electronic Arts, Andrew Wilson. During an investor call, he spoke in-depth about how Sims, as a franchise, has evolved over the years. He further added that "The Sims Online" was an experience like no other that existed at a time when the internet was not ready for multiplayer gamers. He also stated that the next Sims game could feature certain elements that have been a part of The Sims Online. His statements paved the way for intense discussions among fans and since then, they have been wondering whether The Sims 5 would have any multiplayer elements. Those who wish for multiplayer components to be added to the game believe that doing this would help propel the game's growth forward.
However, times have changed and almost every new game has an online persona. Titles like Fortnite and PUBG have millions of gamers online. Following this trend, the CEO of EA confirmed that they would be glad to bring that multiplayer experience back to the game. While Maxis is the game developer, it shouldn't be surprising to know that the publishing company Electronic Arts will have a say on how the new game will shape up.
On Reddit and other platforms, fans have often discussed how the world of Sims would look if multiplayer elements were added to it. Many fans think that something like the online community functions that came across in The Sims 4 should be introduced in The Sims 5.
The Sims 5 will essentially be a single-player game, as all other games have been in recent years. A dedicated team is expected to work on a multiplayer version that will allow players to collaborate on a massive level. In theory, the game will be similar to Minecraft and allow players to develop, construct a community, build homes, and communicate with one another. At the same time, it also creates a disparity based on the expansion packs you might own, which may lead to a model followed by Battle Royale games. The idea is to allow more players to come on board and purchase skins and themes, among other packs.
Free Online-Only Version of Sims 5 (Rumor)
The concept is entirely a rumor and more of a wishlist but cannot be completely chucked out either. The idea is to step into the world of Battle Royale games and make a free online version of The Sims 5 possible for the mass gaming community. It will create an entirely new range of players who can take part in the game through a multiplayer community similar to the one discussed by EA's CEO.
The rumor started as a Reddit post where players wanted to know if Maxis would follow the route of Call of Duty, among other popular titles. If the major games that make millions could join the party, it wouldn't hurt for yet another title to join the fray. Besides, Electronic Arts has already launched Apex Legends, a BR game that managed to go up to Season 4 with Maxis as a developer. Following the same idea would help millions of gamers get online at once and cosmetic sales could be used to make revenue to run the servers.
Sims 5 Release Date
Over the last two decades, Electronic Arts has published one Sims-based game every four to five years. Based on their schedule, which was religiously followed for the Sims, Sims 2, and Sims 3, it looks like it will already be five years in 2019 since Sims 4 got released in 2014.
Since Electronic Arts has not spoken about The Sims 5 elaborately, one can assume that the game is not expected to be launched anytime soon. Media houses, fans, leakers, and industry insiders have shared multiple theories on The Sims 5, and if we put them all together, we get a faint idea of when one can expect the game to be released. An NME report published a while ago stated that the game is presently undergoing a 'conceptual phase'. This essentially means that the developers are working on various concepts, ideas, and themes for the game. This means that it will take at least a few more years for The Sims 5 to get an official launch.
Sims 5 Console Compatibility
Games in the Sims franchise are not known to be released on multiple consoles simultaneously. One expects the EA to follow a similar release strategy for The Sims 5. Fans can expect to play The Sims 5 on the Xbox Series X and PlayStation 5. However, the game might not be launched on the consoles at the same time.
In the past, the publisher would first release a Sims game on PC and then make certain alterations to it before launching it on consoles. In 2014, the Sims 4 was given a grand launch on PC. Those who had planned to play it on consoles thought it would be released on other systems soon. However, fans had to wait until 2017 to see it released on consoles.
Bringing the Sims 5 to Nintendo Switch
The most popular request among gamers is to have a handheld version of the game to play on the go. With so many requests on Twitter, Instagram, and Reddit, it looks like the game will eventually find its way to the Nintendo Switch console. With Sony's PS Vita entirely out of the race, there are hardly any other competitors who offer a portable experience. Streaming services like Google Stadia and Microsoft X Cloud are the available choices. Still, they are yet to focus on unique titles like the Sims that require solid controllers, keyboards, and mouse support to be played effectively.
Porting the new Sims 5 based on how graphically intensive it is to the Nintendo Switch is a rumor at this point but a real possibility. After all, bringing the older Sims 4 game to the Switch console makes little sense. Instead, the resources will be focused on creating a much better game. It may be a demanding title, but if the Nintendo Switch Pro gets launched in 2021, it could be the right time for the new game to be available on multiple platforms at the same time.
Besides, the powerful hardware specifications found in next-generation consoles like Xbox Series X and PlayStation 5 will significantly improve the quality of the game like none other. They have zero loading times made possible by the inclusion of NVMe SSDs, and you can quickly jump into any game from where you left off and get PC-like connectivity options to play a game like the Sims the way it is meant to be.
Sims 5 Update
To make things easier for you, we spent hours reviewing what Sim Gurus are doing. They often post updates on Twitter, Reddit, and other social media about what they are up to. Going by all their recent talks, it looks like the entire team is busy working on new content and DLCs for the current game.
Sims 4 is having one of its best runs and the team at Maxis is busy catering to the expectations of the gamers. They have been churning out multiple packs, expansion packs, game packs, small item packs, and larger DLCs that introduce new professions and pets, among other exciting content. We can come up with some assumptions based on how the Sims 5 will be when it gets released and what are the new features the game will have.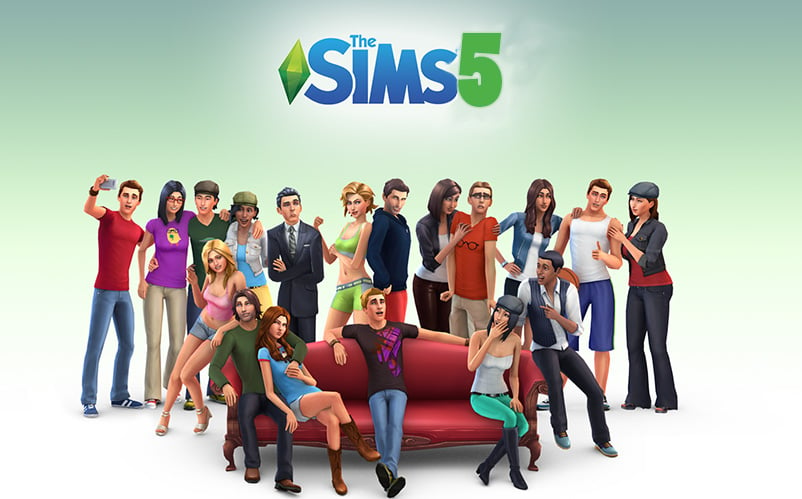 AI's Role in The Sims 5
These days, whenever a much-awaited game from a popular franchise is developing, fans wonder whether it will use AI technology in some way. Apart from introducing new elements from their end, gaming publishers also try to ensure that games launched by them boast new-age technology and match up to the expectations tech-aware fans have from it.
While artificial intelligence and AI technology has been around for a while, it has managed to gain the attention of big corporations in the last couple of years. In 2020, Electronic Arts filed a patent that managed to gain approval in October 2021. The media extensively wrote about this patent as a hint of the gaming publisher planning to use AI technology in The Sims 5.
Now, when one thinks of it, The Sims 5 would be a perfect game for this technology to be implemented in. If AI technology becomes a reality in The Sims 5, it will enable players to upload pictures of their own or of some popular characters that can be replicated as Sims in the game. Being a social simulation game, The Sims 5 would have all the elements that would complement AI technology.
Ardent fans will remember what happened when players were first allowed to superimpose a face on a character in Sims Creator. It was far from being an enjoyable experience for the players.
Since Electronic Arts has already secured the patent, one now looks forward to seeing when they will decide to implement it. While fans expect AI technology to be introduced in The Sims 5, there is also a good chance of them experiencing it with The Sims 4. Since EA is taking a slow-and-steady approach to developing The Sims 5, one assumes it will have enough time to figure out how to implement AI technology in the game.
Sims 5 Gameplay
If you have played all the games in The Sims series, you will know that they have a common thread running through them. While one is not quite sure what kind of gameplay The Sims 5 will offer, one can expect it to be quite similar to earlier games in the franchise. It is a well-known fact that the overall gameplay of the Sims franchise has been quite the same all these years.
What has made each of the different games interesting, however, is that they had many excellent individualistic elements. The developers, on their part, have worked towards ensuring that each game has its own distinctive look and feel. The Sims 5 could have a new dimension that players have not encountered before. However, if the game, as indicated by the reports, is truly in the conceptual stage, then even the developers might not have finalized the film's dominant theme.
What is Maxis Working on Right Now?
Ardent Sims fans are busy going after every Sim guru online, requesting them to fix a series of bugs in the game. Even though they have worked extensively to make things better and introduced lots of new content and bug fixing, there is still a long way to go.
Initially, in some of the interviews, the team suggested that they plan to release at least 12 major packs for the current game and are still short of that number. With another three to four major content packs to go along with DLCs, the lifetime of the Sims 4 should easily extend beyond 2020. The developer team will focus on releasing all the content packs one after the other, fixing the issues, and are quite busy working on it. The chances of them focusing on a new game are very little to none.
If there is a chance, a small team might be working on ideas and trying to figure out the most important things that should be rolled out to the Sims 5 when it gets launched. A couple of important stuff, including toddlers, were not part of the current game, which annoyed the gaming community and the publishing company, be it Electronic Arts or anyone for that matter, would want to make sure such an issue doesn't happen again.
Sims 5 Release Date Expectations Based on Current Scenario
Speaking to a popular PC Gaming magazine, Grant Rodiek confirmed that Pets is one of the team's biggest DLCs ever made for the Sims 4. They are super excited to have achieved this milestone and couldn't be happier than they are to push the boundaries in the game's world.
While the developers and the team at Maxis have not made any official announcement on the release date for the Sims 5, we can safely assume that the game will be released sometime in 2021. The Sims franchise has always focused on having the longest number of years, similar to a console generation's lifespan. It quickly goes up to five or seven years, with new content being launched occasionally.
This time, they pushed it even further because the game not only got launched on PCs as usual but even found its way to the Xbox console. With keyboard and mouse support, it opened the title to a whole new set of audiences keen to create a social life inside a virtual world and build their home, find a partner, a great career, and enjoy having their pet.
Open-World Exploration with Vehicles to Move Around
One of the most requested features fans would love to have is playing the Sims 5 in an open-world environment. The games in the past and even those released on the mobile phone Nokia N-Gage, had open-world exploration similar to the Grand Theft Auto series.
Being able to walk out of your home in a city, meet neighbors, go to the park, go to the office and other places would be the best feature the upcoming title could have. The PCs have become extremely powerful with Nvidia RTX cards that are more than capable of rendering such a massive world even on the 4K resolution. The gaming industry is moving towards a streaming future where you should be able to play the new Sims on a smartphone, over the cloud, and get the best graphics possible.
When introducing open-world gameplay, Maxis should also ensure that they add vehicles so that players can ride a bike, car, or bicycle to get to the location they want to. It will also introduce lots of other stuff like taking kids to the park, going on romantic dates, and hanging out with friends making the Sims 5 a virtual world that you might never want to come out of.
Availability of Bigger DLCs at Launch
While players expect most of the content to be available at launch as part of the game, including toddlers and swimming pools, they are also keen to have access to a couple of big DLCs without the waiting period of months Maxis used to take so far.
More content to explore will also help boost sales of Sims 5, so players will not get bored easily or wait months to access one big DLC. Newcomers trying the game for the first time would also want to know what the hype is all about and buying stuff packs and game packs outright with the base game would offer a complete experience.
What Do Fans Expect From The Sims 5?
Whenever a new game that is part of a popular franchise is being developed, the publishers make it a point to keep fans' expectations in mind. Apart from putting in their ideas, the developers must have a sense of what fans are expecting out of it. Since there have been four iterations of the Sims franchise already, fans would be expecting The Sims 5 to have some familiar features, noticeable improvements in some areas, and the kind of in-game technology that would make it relevant for the times we are living in.
If you visit the different online gaming communities, you will realize one of the things that fans expect to have in The Sims 5 is more transportation facilities. While the Sims games have offered many transport options to fans so far, fans seem to be expecting more convenience. Apart from supercars, players would like easy access to regular vehicles so they can cover shorter distances more conveniently.
There also seems to be a lot of demand for open-world exploration. While moving across different areas was quite convenient in The Sims 3, players have minimal options to explore their surroundings in The Sims 4. You have to make an effort to click on a menu every time you wish to travel somewhere. In addition to online communities, fans have discussed this issue extensively on social media. To maintain its player base and ensure that more people join in, developers must ensure that The Sims 5 features a greater number of open-world elements.
In The Sims 5, the developer would be wise to incorporate ways or methods that make the building process more realistic. Those who take in-game architecture very seriously have been quite underwhelmed with the tools or options given to them to construct buildings and other things. Apart from incorporating some high-quality building tools, the developer should also work towards making the architectural processes in the game more interactive and fun.
Will EA Publish The Sims 5 or Not?
To clarify your doubt, we can make some genuine predictions based on what Rodiek said. Maxis is ready to make the game and Electronic Arts will publish it if they see enough revenue from the franchise that is currently going great on PC. The Sims 4 was launched in 2014 and even though EA didn't reveal exact sales figures, the publisher confirmed that the franchise has garnered great attention from the fan community and made solid revenue.
To answer your question, yes, the Sims 5 will be out and we can also predict when it will get launched based on past releases. The original Sims was released in 2000 and sold 11.5 million copies. The Sims 2 came out in 2004 and The Sims 3 in 2009, while a huge gap existed before the fourth installment finally landed.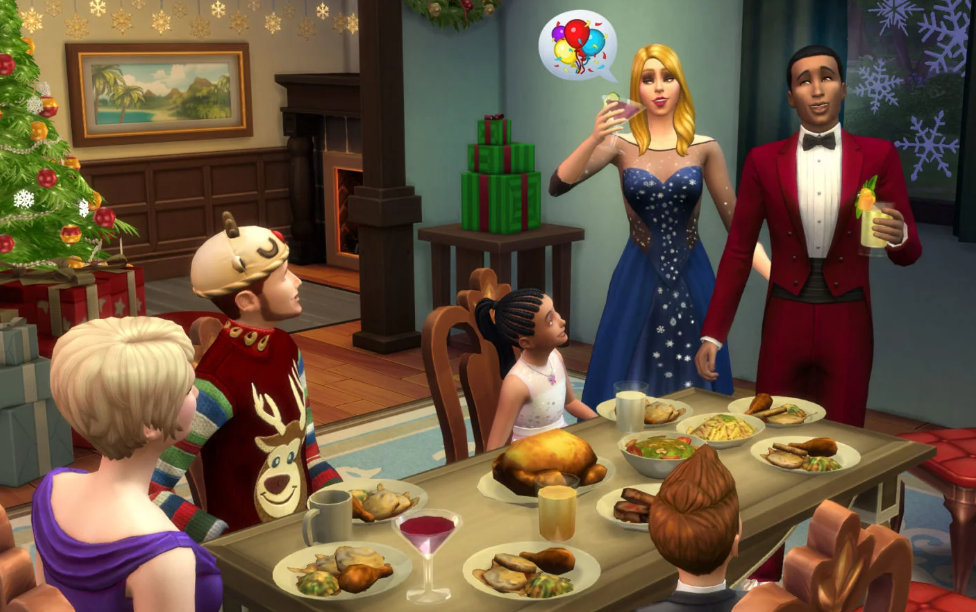 Predicting the lifespan of the Sims 4 to find the Sims 5 Release Date (Assumption)
The Sims 4 has lots of things going on at the moment, and based on their immense contribution to the forums, it looks like the major Sim Gurus are focusing on the current game rather than a new one. At the same time, it is impossible to develop a new game idea now and get it released in the next two or three years unless they have already worked on creating wireframes for the new title.
The current installment has received four huge expansion packs, five-game packs, and twelve stuff packs until the first half of 2018. A lot of factors should be taken into consideration before we predict when the lifetime of the current game will end. It is nowhere close to wrapping up as only nine solid packs have been launched for the game, while others are simple stuff packs.
Besides, the Maxis developers should fix many things before they can talk about a new game. They are expected to give value for the money already spent by players, fix bugs, add new features and bring in more interesting expansion packs to the existing game before moving on.
Pets Expansion Pack is Not the End, Producer's Comment (Confirmed)
According to Grant Rodiek during his interview with PC Games Insider, the Pets Expansion Pack, released for the Sims 4, is not the end. He further said: "We are not going to sit back and relax now that we have made the ultimate pack for the game. Pets are simply the start of a second wave, not the cycle's end. We have more content planned, surprise our audience and deliver free content they can have fun with."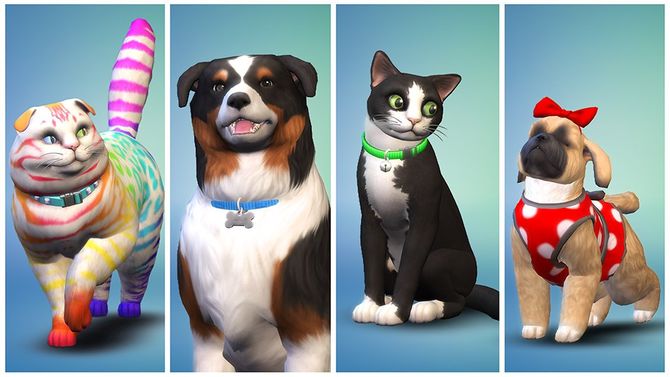 Now, that statement has a lot of meaning because the team and the producers are super excited to focus on the current game. During the interview, the producer admitted that they had a slightly rough start, which led them to roll out multiple free content such as toddlers, outfits, and more that have been planned to keep the community happy. If they have 2-3 more large expansions or game packs planned, it wouldn't be surprising if the Sims 5 gets pushed to 2021 just in time for next-gen consoles.
The Sims 5 Development has Already begun (Theory Based on the Previous Announcement)
In a detailed discussion in the Sims forum, a long-time fan of the franchise and a gamer with the id agent_bev claimed that EA and Maxis follow a particular pattern through the years regarding development. To easily understand the concept, you can take Rockstar as an example.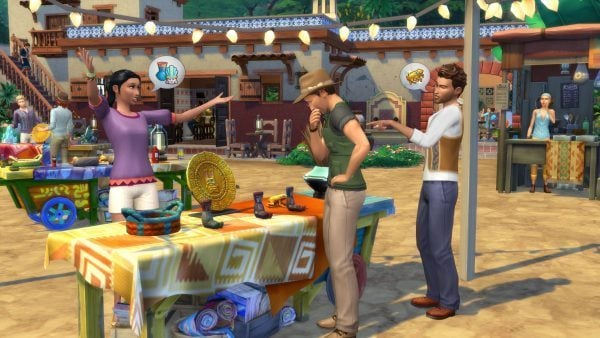 A similar theory is made by agent_bev, who said that the official FAQ section for Sims 2 answered a question on when Sims 3 will start development. Maxis announced without hiding anything, saying that as soon as one base game ships, they will start working on another.
Considering the time it takes to develop new titles and the resources involved, it is not surprising if we come to know that the Sims 5 is already in development. The actual release date will, however, be decided based on the lifecycle of the existing game, which seems to have more years to go, especially since they recently got released on the consoles. The fanbase is now being expanded on two completely new platforms, the PS4 and the Xbox One, which may delay the launch date but could already be in development.
What to Expect from the Sims 5? New Features, Gameplay, and New Platforms!
Though there is no confirmation that the features would be part of The Sims 5, fans haven't refrained from talking about the features and mechanisms they wish to be incorporated into the game. Fans are also speculating about the probable features based on some of the decisions taken or moves made by EA in the recent past.
There are rumors that EA is planning to opt for a mobile tie-in so that players can download The Sims 5 on their phone and play it while on the move. This could be done to increase the reach of their game further. One of the biggest sources of revenue for the publishers is the money charged to access several in-game facilities. While micro-transactions have been working out very well for everyone, the developers should develop more ways to make in-game transactions more seamless. Fans expect that many of the features and items will be bundled together in well-defined packages to make it easier for users to buy them.
No Loading Screens and a Large World
One of the biggest things that will and could set the Sims 5 apart from older games is that there will be no loading screens with a large world to explore. Sadly, this will not be groundbreaking but rather an essential feature. Many of the Sims games in the past, including the Sims 3 allowed characters to walk through, but the current installment removed it.
An extensive world where you can go to work, party, and come back home is a basic need. Almost every gaming machine, console, or smartphone delivers raw hardware power. It should be easy to incorporate an actual map and allow you to interact with other real players in extensive multiplayer sessions (but that could make it like World of Warcraft, right?).
Driving Your Car Around
The Sims 5 should have cars and let people drive them. Game developers can no longer cook up silly stories on why they don't let players drive. So many RTS games and even old-school Sims games on an N-Gage phone allowed players to ride a bicycle. The ability to move between maps on a vehicle should make it more seamless and user-friendly, just like how you do games like Witcher & GTA.
Parenthood and Toddlers
When the Sims 4 was released, players were very disappointed as it didn't have toddlers bundled in it, and many basic gameplay features were reserved as an expansion pack. After a colossal outrage, some of them were introduced back in as free updates. Parenthood and toddlers are expected to be available on the Sims 5 on the launch date, along with other popular features in previous Sims games.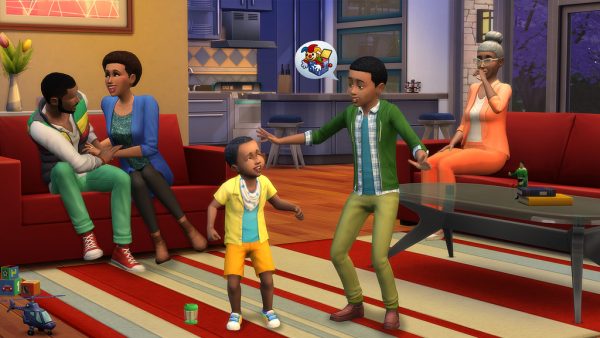 Fully Customizable Characters and Aging System
The aging system in Sims 4 is terrible and must be fixed in the new title. According to fans in forums, the new game, powered by a completely revamped engine, will allow players to completely modify the look of their characters, from the skin, eye color, and hair to tattoos, body type, and so on. It will give players a more immersive experience and the ability to distinguish themselves from the crowd.
What to Avoid in the Sims 5?
Microtransactions
Publisher Electronic Arts and Maxis should avoid many mistakes they have made in their current game. More than Maxis, it is the publisher who should know that the Sims community will never appreciate things like microtransactions, even though they are fond of purchasing game packs, expansion packs, and other DLCs that they keep releasing throughout its lifecycle.
Unnecessary Expansion Packs
Forcing players to buy content that should have originally been in the base game is not appreciated. Most basic content should be available on the launch date, while exciting new expansion packs are always welcomed by players willing to pay $20 or even more to play their favorite game. Battlefield V has removed the premium pass as it segregated players, and microtransactions were fixed in Battlefront II, which is a good sign for Sims 5 as EA is changing their route based on fan requests.
The Sims 5 will also focus on the PS5 and the new Xbox Consoles.
The upcoming game, if released two years later, will have all its attention on newer consoles and will be designed to use the hardware power rendered by existing consoles fully. Many games released in the next two years or later will ditch the original consoles because they got released way back in 2013 and are running primitive hardware by now.
If the Sims 5 becomes more popular on the new generation Xbox console and PlayStation 5, it won't be surprising if timed or permanent exclusive costumes or stuff packs emerge in the future.
ABOUT THE AUTHORS
Elizabeth
Elizabeth is your trusted Apple product expert with a wealth of knowledge and experience gained from her tenure as an Apple authorized personnel. She's also a seasoned mobile phone, Samsung, and Android expert. With a keen eye for detail and a passion for all things Apple, Samsung, and Android, she is dedicated to providing you with accurate, reliable, and up-to-date insights. Count on Elizabeth to be your go-to source for expert advice on navigating the world of Apple technology, Samsung devices, and the Android ecosystem.
Bogdana
Bogdana is your technology expert, backed by a strong foundation in consumer electronics and a range of qualifications that make her a trusted source in the tech world. With a deep understanding of the latest advancements and a passion for simplifying complex concepts, Bogdana is your go-to authority for demystifying technology and keeping you informed about the ever-evolving digital landscape. Trust her to deliver reliable insights and expert guidance to help you navigate the world of consumer electronics and beyond.