PCSX2 is the first and still one of the best PlayStation 2 emulators for Windows PC. If you want to play PlayStation
PCSX2 is the first and still one of the best PlayStation 2 emulators for Windows PC. If you want to play PlayStation 2 games on your computer, keep reading, as we will show you how to set up PCSX2 BIOS.
How to set up PCSX2 BIOS
The process of setting up PCSX2 BIOS has several parts. First, you'll have to download BIOS. Next, you'll set up PCSX2 BIOS and a gamepad or keyboard. Finally, load the PS2 ISO file. All are explained below.
How to Download BIOS
First, you have to download the emulator. You can do that by clicking on this link.
Go to your install folder and find pcsx2-1.6.0-setup.exe. and double click on it
Now choose the components you want to install
Click Next
You will have to accept the terms and conditions and then click Install
That's it. You have downloaded and installed the emulator.
Steps to setup PCSX2 BIOS
Click on the Start menu and then find the PCSX2 install folder (Or Search for PCSX2 and run the application)
Run the program
Click Next
Use the default settings on the "First Time Configuration" screen and click Next.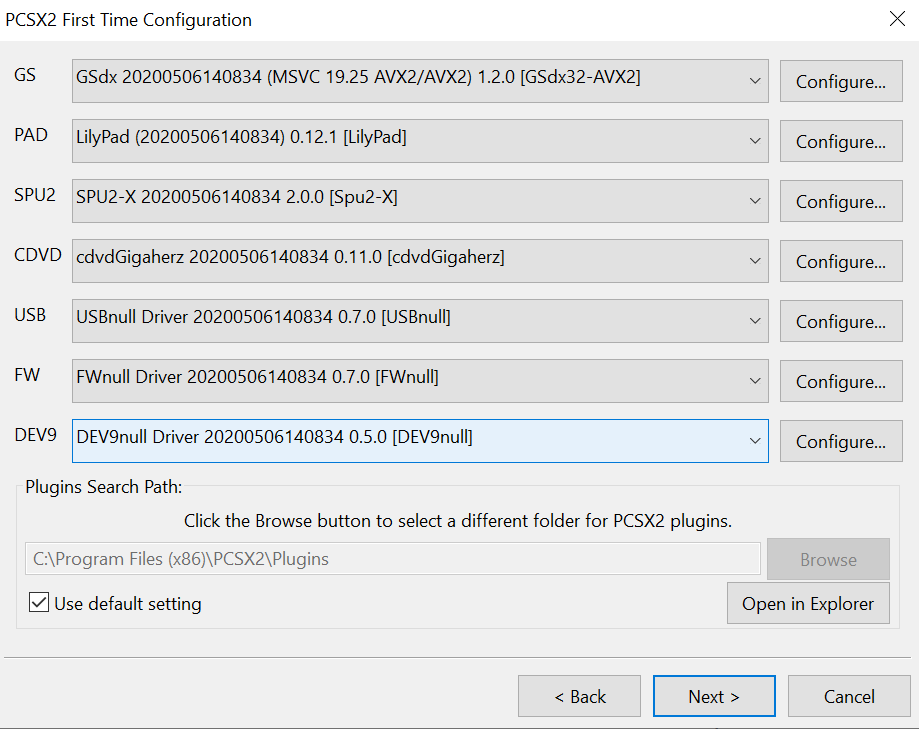 The BIOS screen will show up. Click on the option Open in Explorer and copy over a legal copy of the PS2 BIOS in the default location ~ /documents/PCSX2/bios/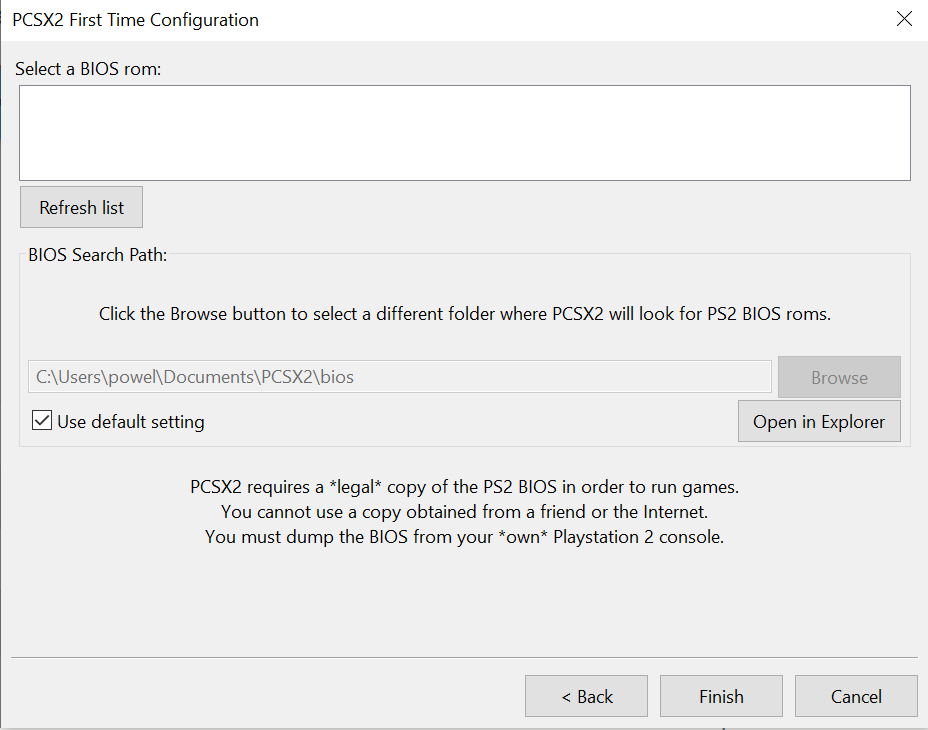 Click on Refresh list.
Once you click on the Refresh list, you should see the regions such as Japan, Europe, and the USA
Click on your region.
Finally, click Finish.
Steps to set up gamepad or keyboard
Launch PCSX2 emulator
Navigate to Config > Controllers > Plugin Settings
You will see General, Pad 1, and Pad 2 (Pad 1 and Pad 2 are for player one and player 2)
To set up your controller, click on Pad 1
You will have to set up the commands now and you will see the schematic with all the options that need to be configured.
Select them one by one and press the corresponding button on your controller or your keyboard
Once you are done, click OK.
How to load a PS2 ISO File
Create a folder for ISO game files and put them into that folder
Launch the emulator
Find the CDVD and hover over it.
Select ISO Selector > Browse
Find the ISO file of the game you want to play.
Click Open
Go to System > Boot CDVD (full)
All you need to do now is wait for your favorite PlayStation 2 game to load and you will be ready to play!
The emulator remembers all the games, which means you won't have to load the game every single time. Enjoy playing!
---