Two new flagships from Apple, the iPhone 8 and iPhone 8 Plus were launched a few months back. Armoured with some pretty awesome features, both the iPhones have their own charm and specialty. However, celebrating their 10th anniversary this year, Apple made an extra effort to launch something bigger and something better – the iPhone X. Customers were confused whether to buy one of the earlier released iPhones – iPhone 8 and 8 Plus or to wait for the iPhone X. Now that all the three smartphones are available, here is a quick run over on the pros and cons of iPhone 8 and 8 Plus that will help you make a decision.
Read also- How To Set Up Hey Siri On iPhone 8
List of Pros and Cons of iPhone 8 And 8 Plus
Pros of iPhone 8 and iPhone 8 Plus
Screen
The screen of the iPhone 8 and iPhone 8 Plus is superb. The True Tone is amazing! There are sensors present which assess the ambient light brightness and color. The smartphone then uses this information to balance the display. The balancing involves correction of illumination and white point depending on the light of the surrounding that the user is present in. It basically renders the exact kind of white in any light condition to make reading comfortable for your eyes. This makes iPhone 8 and iPhone 8 Plus more readable under direct sunlight. Your screen will be blue and cool when you are outdoors but will have a warm hue when you are using it indoors. The wide color gamut offers rich colors which make the screen powerful.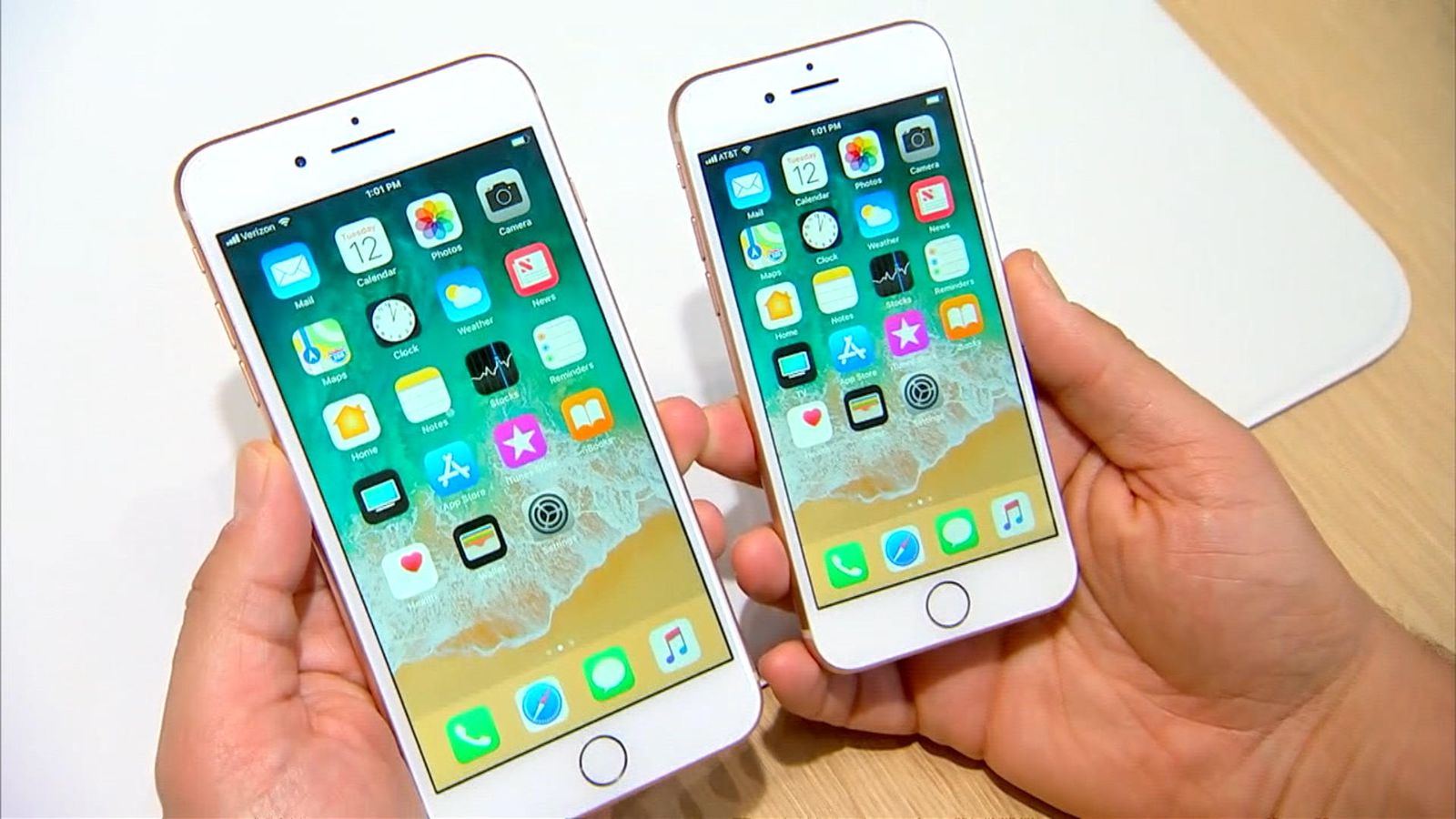 Pictures and Videos are Superb
This is one of the best pros of iPhone 8 and iPhone 8 Plus. Both of the phones offer 12 MP dual rear camera and a 7 MP front shooter. The portrait mode in the iPhone 8 Plus is something you definitely want to have around. Various lighting modes such as Stage Lighting, Studio Lighting and more can be applied while taking the picture or after the shot.
Taking videos with the phones is a pleasure. You get the 4K recording at 60 p and 240 fps slow motion at 1080 p. The slow motion that Apple offers in its flagships have unlimited duration and produce an immense slowdown for high-speed recording. You can also record at full HD. The 4K video at 60 frames per second is a feature which most costly video recording cameras don't offer. You'll get crisp and smooth videos in a superb resolution.
A11 Bionic Chip Makes Your Phone Smarter and Faster
The powerful A11 Bionic Chip in the iPhone 8 and iPhone 8 Plus is an incredibly powerful. There are six cores – four high-efficiency cores make it 70% faster and the two high-performance cores make it 25% faster than its predecessor A10 Fusion. The new GPU is pretty efficient and matched the effort of the earlier A10 Fusion GPU using just 50% of the energy. A11 Bionic comprises a custom-designed graphics processor which offers a 30% performance boost from the Imagination-based processor of A10 Fusion.
Less Costlier
iPhone 8 has a 2 GB RAM and the iPhone 8 Plus has a 3 GB RAM and has been priced at $700 and $800 respectively. The processor and screen are almost the same with a little difference in the pixels. The cameras too are the same except for some additional effects in the iPhone X. The iPhone X offers a bit bigger screen with almost same specs and the same 3 GB RAM but with a whopping $200 extra, priced at $999.
Upgraded
From the A11 Bionic chip to iOS 11 there have been upgrades in both the iPhones. Both the phones are fast and work wonderfully whether you are browsing, gaming, texting, etc. The iOS 11 itself has so many upgrades and additional features that you will not get enough of it.
Cons of iPhone 8 and iPhone 8 Plus
Wireless Charging Costs You Extra
It is high time that Apple included wireless charging in their flagships as its competitors have been offering it in their handsets. Now that they are offering the wireless charging facility you need to pay an extra amount to utilize it. The USB-C charger and cable together cost about $75.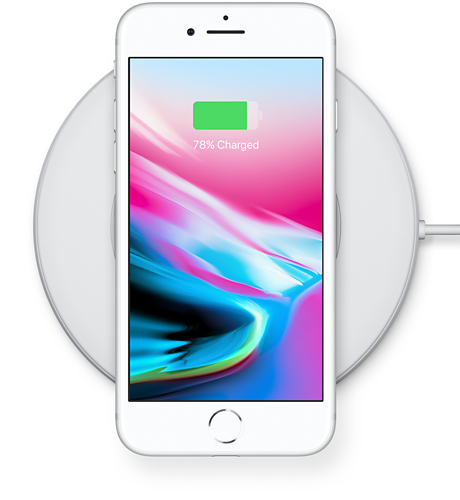 Face ID Not Present
Next in the list of cons of iPhone 8 and iPhone 8 Plus is the Face ID feature. Face ID is one of the most important features that Apple hasn't included in the iPhone 8 and iPhone 8 Plus. The iPhone X offers this feature which not only unlocks your phone but it is also used to easily make purchases and payments. The feature is not only exciting but useful too.
Same Old Look
When Apple launched the iPhone 8 and iPhone 8 Plus people expected a change in the look. However, the smartphones have almost the same dimensions like their predecessor with a mild difference in their size. This is one of the reasons why users wanted to wait and see the iPhone X. The dimensions of the iPhone X are completely different and the look has been changed as well. What's more, the Home button has been removed to give it a new and improved look.
iPhone 8 and iPhone 8 Plus are both amazing phones to buy. With the pros and cons listed above, it will be easier for you to decide which one to pick the phone that would work best for you.
Read also- How To Install, Update And Delete Apps On iPhone 8
Join our newsletter 🎉
Subscribe to our newsletter and never miss out on what's happening in the tech world. It's that simple.
Latest Tech News

Exclusive Tech Deals