If you love reading, but you don't have time to read as much as you want to, you may consider using Blinkist – it is a professional book summary service. You can find a variety of books that are summarized and require just 15 minutes of your time. Many people prefer using Blikinst on their PCs, and in one of our previous guides, we have shown you how to add the books you want to read next to your library. In this guide, we are going to show you how to remove books from Blinkist library, so if that's something you want to do, keep reading.
See also: How to change your email on Blinkist
How to remove books from Blinkist library
Let's say you added many books to the library, and you want to remove some of them now. Perhaps you changed your mind and don't want to read a book, or you finished reading it. The steps are pretty simple. Here is what you need to do:
Open the browser, go to Blikist.com and log in
Now click on the Library section at the top of the page

Once you enter the Library, you will find all the books you previously saved
Find the book you want to remove from the list
Click on three dots in the bottom-right corner of the book cover
Click on the option "Remove from library"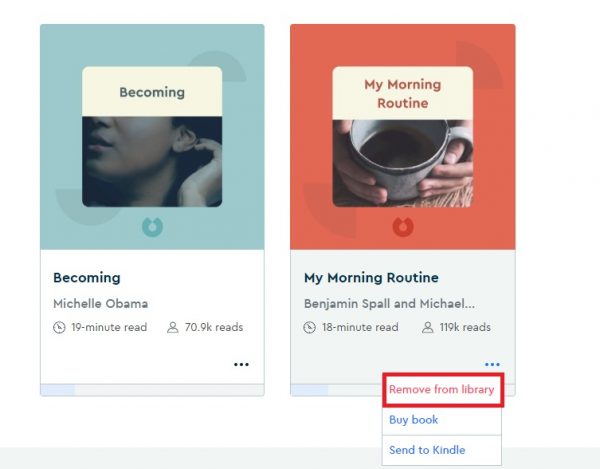 Tha's it. You won't have to confirm your action.
If you did this by mistake, don't worry – you will see the option "Add to library" below the book, so you can put it right back into the library without the need to search for the book all over again.
Join our newsletter 🎉
Subscribe to our newsletter and never miss out on what's happening in the tech world. It's that simple.
Latest Tech News

Exclusive Tech Deals