If you are trying to start your computer but the computer beeps on startup and there is only a black screen then do not worry. Follow the steps one by one that I will mention and the problem can be solved.
When you start your computer, a Power-on Self Test goes on to check that the hardware components are working fine. The computer beeps on startup if any problem is detected. The computer starts beeping to indicate you that there is an error. Here are some basic troubleshooting steps to identify the problems and then fix.
See also- How to deauthorize apple ID from all computer
Steps to fix computer beeps on startup problems
Steps 1
First check the keyboard of your computer to make sure that no stuck keys or held down keys are there. Run your fingers on the keyboard, it will free any keys if that are stuck. If any liquid was fallen on the keyboard, you need to replace it with a new one and then try to start your computer.

Step 2
You need to check all the cables that are connected to your computer and make sure that they are plugged in properly. You can check each cable one by one.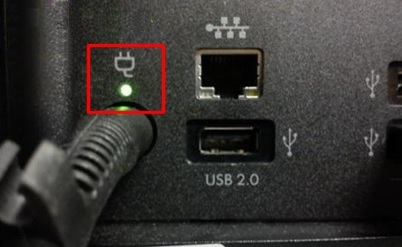 Step 3
If any objects block the air vents of the computer, then computer beeps on startup. Clean the exterior vents if any dust is there.
Step 4
Remove all the external devices such as USB cables, printer, external drivers and remote receiver. Now try to start your computer, if the problem is solved now, then any of external devices is defective.
Step 5
If you have added any external hardware such as a video card or additional memory then make sure that they are installed correctly. Turn off your computer, take out the new hardware and re-insert them again but properly.
Step 6
Remove new internal hardware and start your computer. If there is no problem, then the hardware may be incompatible with the computer or defective.
Step 7
Remove all the internal cards and connectors including memory (not CPU) and re-insert them again.
Step 8
If you have installed more than one memory card, then troubleshoot each one at a time. Check and make sure that the cards are seated in the slots properly.
Step 9
Find out the manual for the computer or you can also visit the manufacturer's support website. If the computer is custom-built, then visit support website of motherboard manufacturer.
Join our newsletter 🎉
Subscribe to our newsletter and never miss out on what's happening in the tech world. It's that simple.
Latest Tech News

Exclusive Tech Deals