Among the best features of Galaxy Note 8 is its 6.3 inches Super AMOLED curved capacitive touchscreen with a resolution of 1440 x 2960 pixels and to protect it is the Corning Gorilla Glass 5. Many people have bought the Note 8 because of its gorgeous display screen. Of course, there are other features too but Samsung has done a wonderful job with the display. Lately, some users found a reddish pink sometimes purple and yellow tint on the display screen of their Note 8.
You don't need to panic, this is a very small problem and can be fixed easily. Here is how to fix Galaxy Note 8 screen color problems.
Read also- Common Samsung Galaxy S8 Problems And Their Fixes
Steps to fix Galaxy Note 8 screen color problems
The color problem of the screen could be because the calibration of the display is not right. This can be managed if you follow these steps below:
Go to Settings on your Note 8
From the choices, you have to select Display
Under Display, you have several options from where you need to select Screen Mode
Under Screen Mode, you get four options – Adaptive Display, AMOLED Cinema, AMOLED Photo and Basic. Try switching your modes and see the changes in the picture displayed above. You may be able to get the best effect.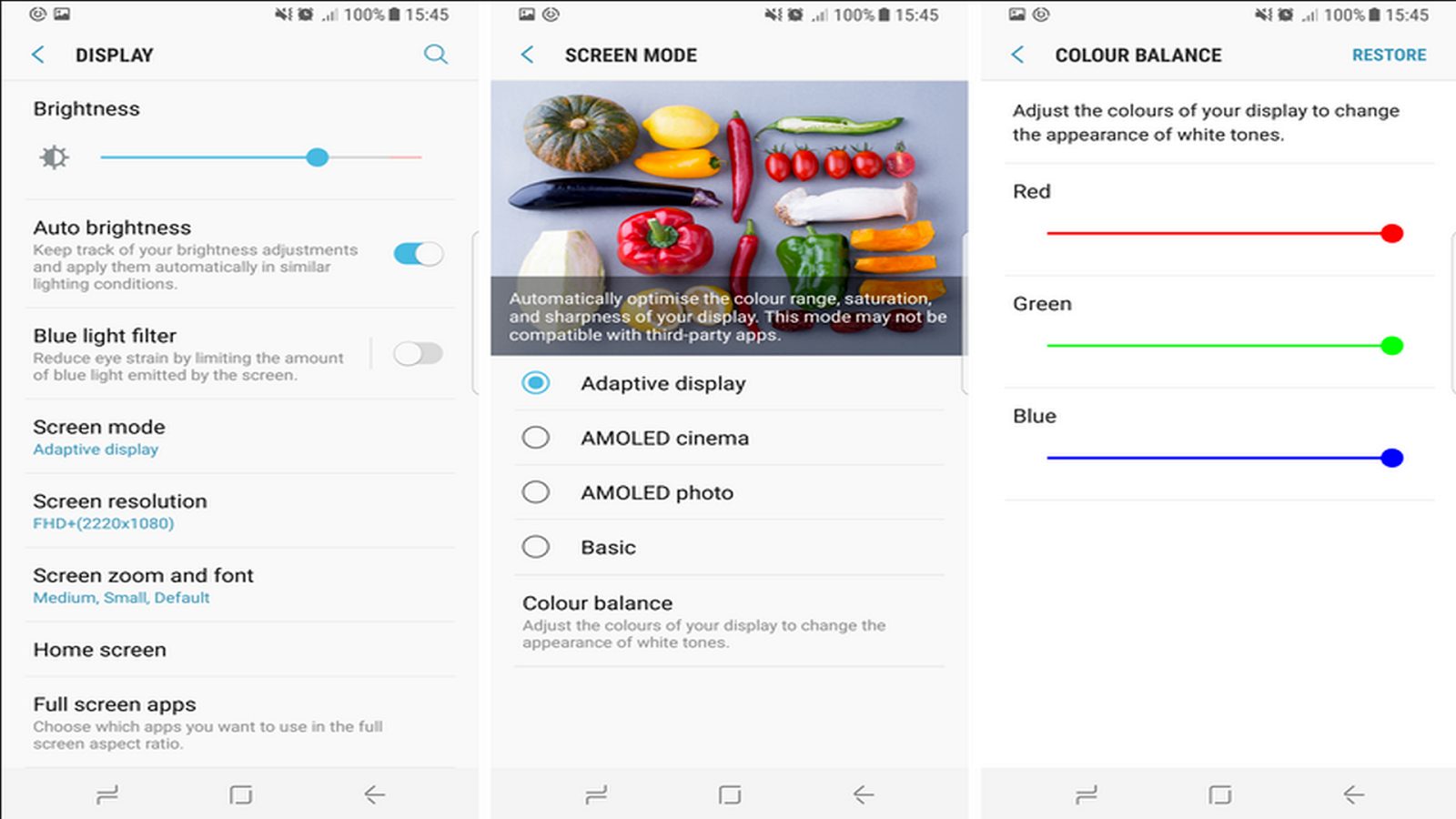 If you don't like the options above you also have a fifth option right below these four options which is Color Balance. You can manually adjust the tint of the screen according to your desires. You can either have warmer tints or cooler ones. There are three color sliders that you would have under Color Balance – Red, Green and Blue. You can drag them to see which color suits your eyes the best.
Now that you know how to fix Galaxy Note 8 screen color problems you can easily balance it all and fix the issue.
Read also- How to remove bloat ware on Galaxy S8
Join our newsletter 🎉
Subscribe to our newsletter and never miss out on what's happening in the tech world. It's that simple.
Latest Tech News

Exclusive Tech Deals