X
Our Editorial Process
Each year more than 60 Million users visit Technobezz to solve a problem or research a product. Our goal is that everyone finds what they are looking for, and that is why we cover a variety of products, problems, and solutions on our website.

Writing an article that contains a lot of valuable information may seem simple. But when the article is written, the story doesn't end. We are constantly updating the content so that you can always get up-to-date and accurate information.
---
Technobezz's Editorial Guidelines
FaceTime allows its users to make and receive video & audio calls over the Internet. FaceTime usually works as intended. However, glitches do appear; as such, we will discuss some of these issues in the article.
You may be asking why FaceTime is not making or receiving calls. Read below for reasons and tips to ensure your FaceTime experience is flawless.
See also: iPhone Speaker Not Working – How To Fix It.
Note:
Call forwarding isn't available with FaceTime.
If you are trying to switch from a FaceTime call to a Phone Call or a FaceTime audio call, it will not work. Consider ending the call and making a new one.
To use Group FaceTime video calls, you need iOS 12.1.4 or later or iPadOS. The limit is 32 people.
Ensure your iPhone Camera and Microphone are working properly
Why is FaceTime not working?
There are many reasons why FaceTime is not working on your device. Some of these reasons include :
If you bought your iOS device in a particular country, such as Saudi Arabia, Pakistan, Dubai, or the United Arab Emirates, the FaceTime app would not work. However, with iOS 11.3 or later, FaceTime is available on iPhones in Saudi Arabia. And with iOS 12.4 or later, FaceTime is available on iPhones in Pakistan.
The issue can also occur if the date and time on your iPhone change.
Also, ensure that FaceTime servers are not down.
Quick Troubleshoots
Ensure you have an active mobile plan with your carrier and your signal is not weak (Reception).
Check your contact blocked list. Try to place a call to a different number.
Check the Airplane mode. Sometimes, we accidentally enable the feature.
Remove your SIM card and put it back in. If you have another phone around, place your SIM card on it and try to make a phone call.
Restart your iPhone.
What to do if you can't make or receive FaceTime Calls & Videos
Ensure FaceTime is on
Before we go any further, let's start with the most obvious. Check if FaceTime is on :
Go to Settings, tap FaceTime and turn it off.
Please wait for a few seconds, then turn it on again.
Sign out, then sign back in (FaceTime)
On iPhone :
Settings > FaceTime > Under Caller ID, tap your Apple ID
Tap Sign Out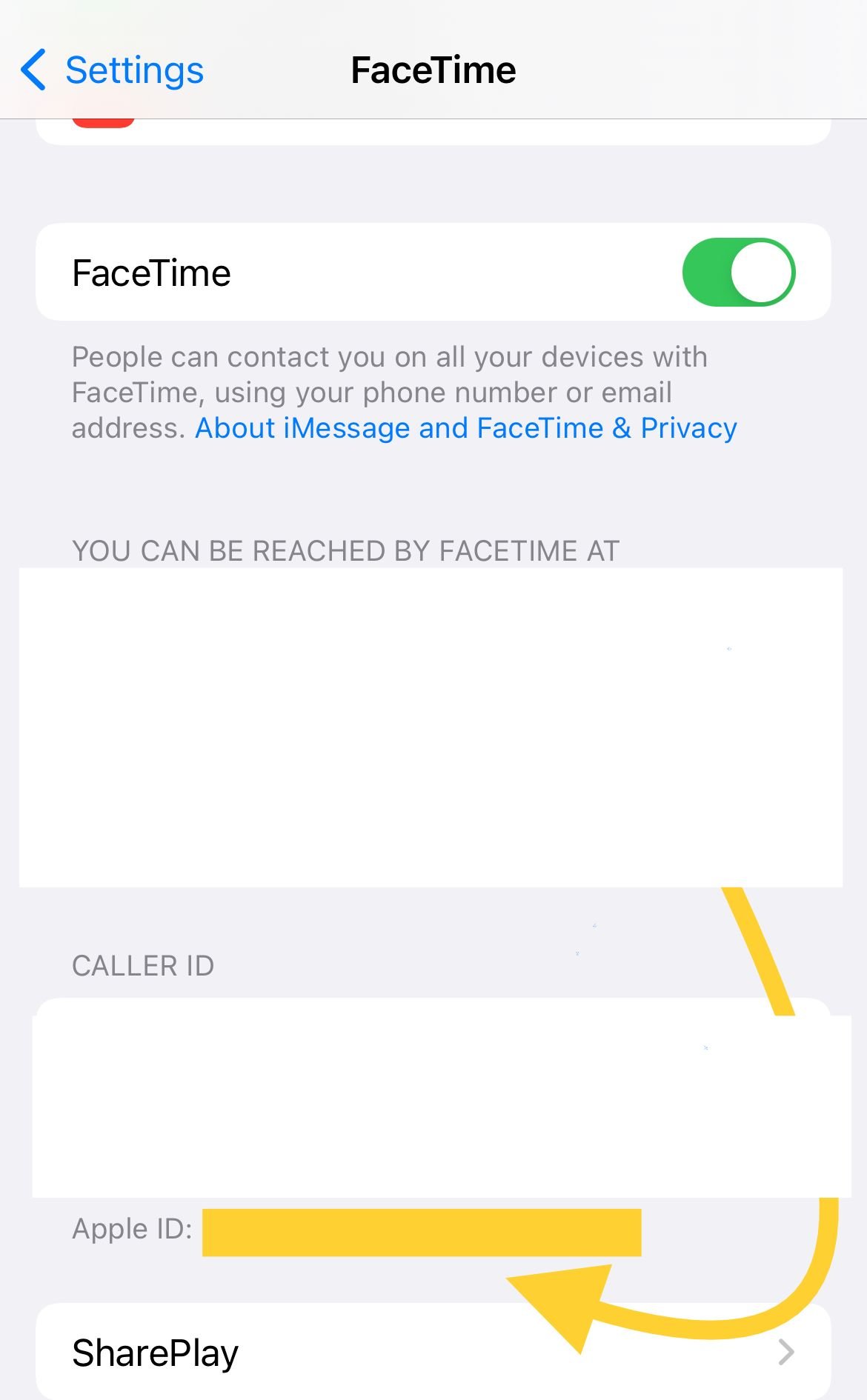 On Mac:
Go to FaceTime >> Preferences
Under Settings, tap Sign Out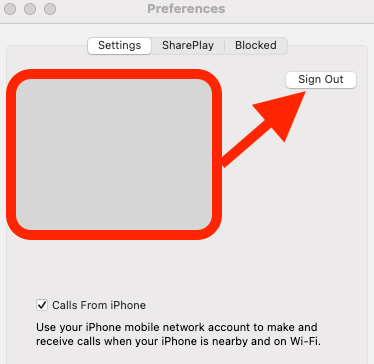 Ensure you have a strong internet connection
FaceTime works if your iPhone is connected to the Internet, whether WiFi or cellular data. Make sure you have good reception.
If you are using cellular data, ensure you have a reliable mobile data plan that allows FaceTime to use it. You can check it by going to
Settings >> Cellular >> Cellular Data (Bottom).
Ensure the button next to FaceTime is green. Otherwise, you have to tap it once.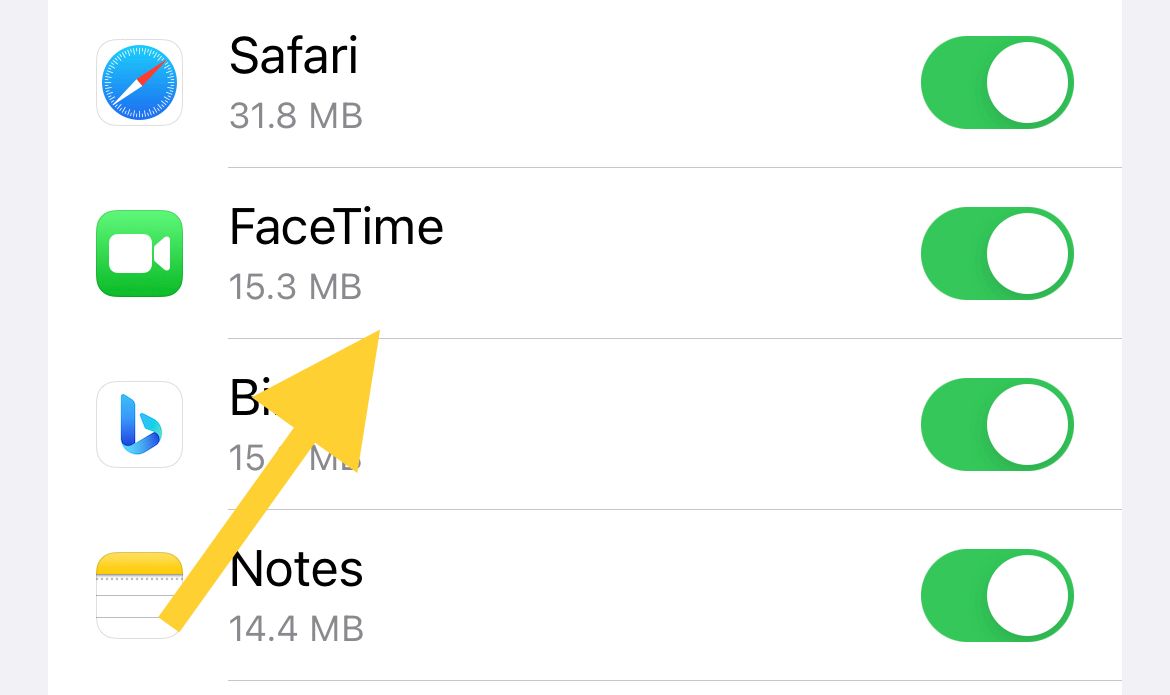 Check the Time and Date
If the time and date on your iPhone aren't set correctly, it may cause problems with FaceTime.
Open Settings >> General >> Date & Time.
Then, choose Set Automatically.

Restart iPhone
Press the Sleep/Wake button or the Volume down + Power buttons until the red slider with the "Slide to power off" message appears. Drag the slider. Leave it off for at least 30 seconds before turning it back on.
Check if the contact is blocked.
Check if you have blocked the person's phone number you want to FaceTime.
Launch Settings from your iPhone's home screen
Select 'FaceTime.'
Tap "Blocked Contacts."
Check to see if the contact is blocked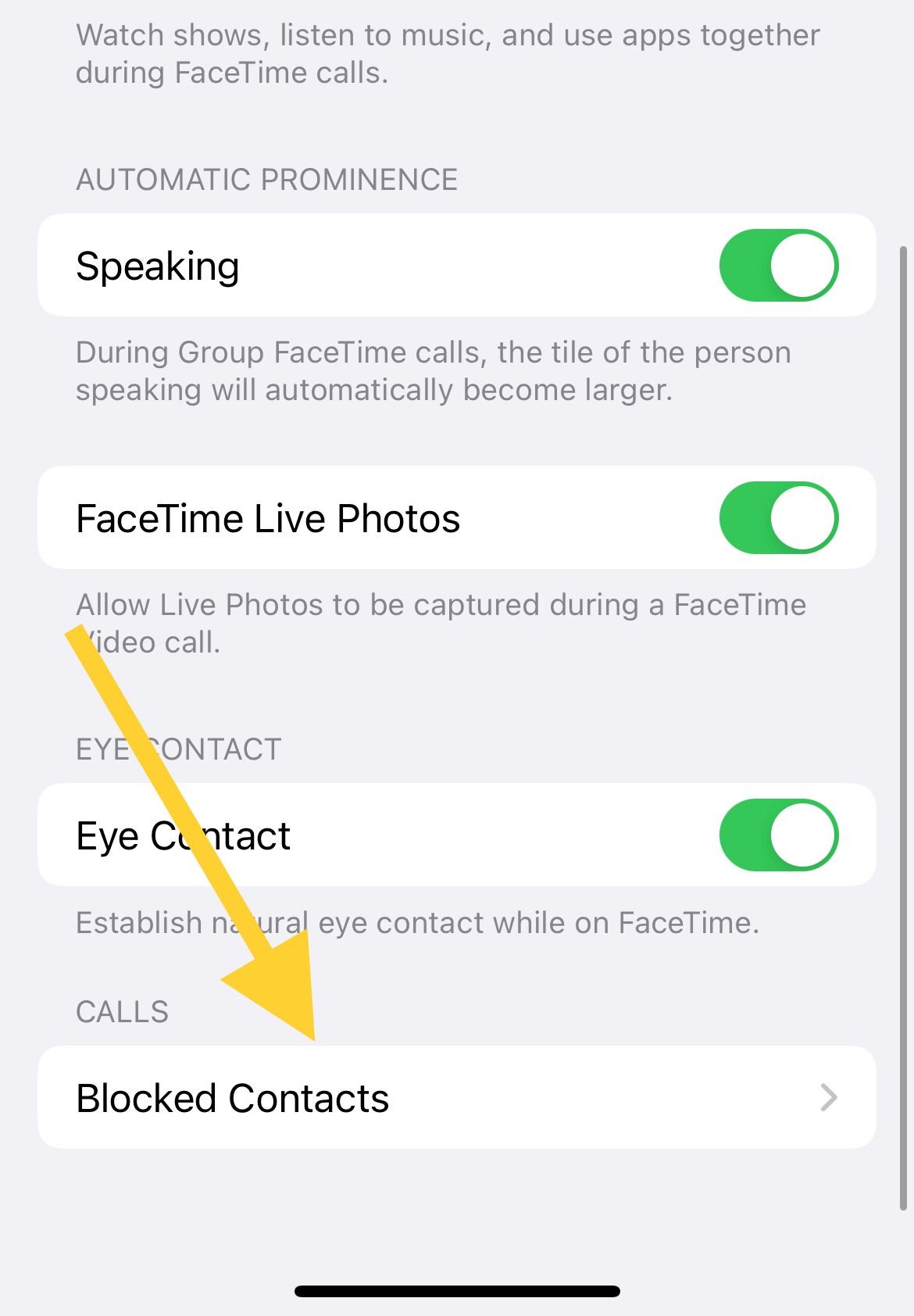 Restart your router or modem
To restart your router and modem, unplug them from the power source. Let it sit like that for a minute and turn it On again.
Software update
In many cases, performing a Software update can resolve the issue, especially if you bought your device in Saudi Arabia or Pakistan. Here are the steps:
Open Settings
Choose General
Tap Software Update
Tap Install Now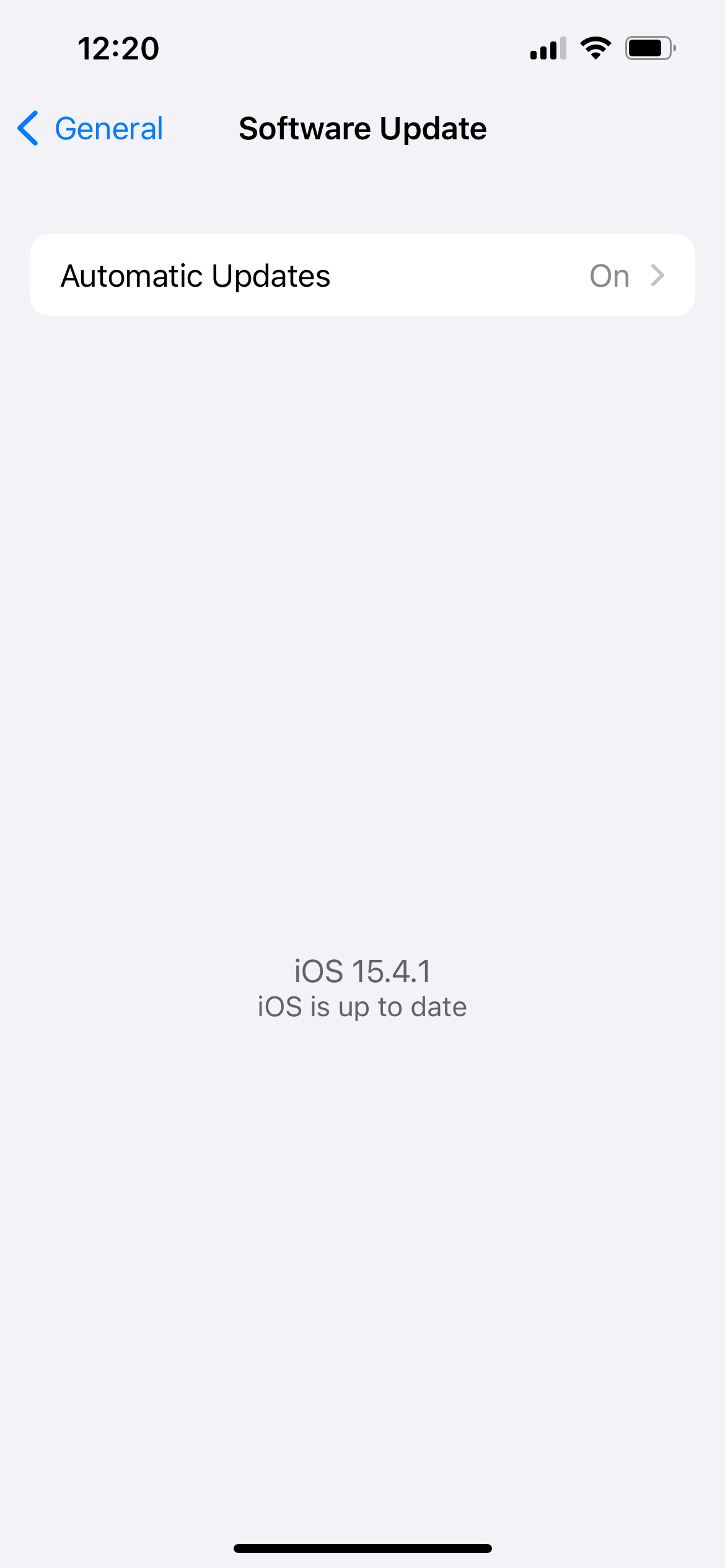 Use the same Apple ID.
FaceTime works on devices other than your iPhone, such as Mac or iPad. If you use FaceTime on more than one Apple device, make sure you sign in using the same Apple ID. To Check :
On iPhone: Navigate to Settings > check the Apple ID. or ( Settings > FaceTime > Under Caller ID, Check your Apple ID. )
On Mac: Go to FaceTime >> Preferences >> Check the Apple ID.

Check your reachable contact details.
Ensure your contact information is up to date for you and the recipient.
Navigate to Settings > Facetime
Under "FaceTime can reach you at," ensure these details are correct, and you can receive calls from the selected.
Also, have the recipient check these settings.
Note: Ensure that your phone number and email address are correct. Navigate to Settings > Phone > My Number
Check if FaceTime is available in your country
FaceTime is not available in all countries, unfortunately. To check if FaceTime audio calling is supported by your country and service provider, go to Apple Wireless Carrier Support.
If FaceTime is not available to you, you might need a VPN to access this service.
Check if the FaceTime servers are down
Apple services may have technical issues at times. Check if this is a widespread problem. If there is an issue with FaceTime services, you won't be able to make or receive calls until the issue is resolved.
To check if FaceTime services are down, go to Apple System Status

Check the restriction feature.
You may have accidentally set the Camera app on your iPhone to be restricted for FaceTime. Settings > Screen Time > Content & Privacy Restrictions > Allowed Apps. Check if the Camera and FaceTime have been restricted.

Reset network settings
You can reset network settings by Settings >> General >>Transfer or Reset iPhone>> Reset Network Settings. Your iPhone will restart.

What to do if FaceTime is stuck on signing in or "Waiting for Activation?"
If you are seeing any of the following error messages. Follow the methods below.
"Waiting for activation"
"Unable to contact the iMessage server. Try again"
"An error occurred during activation"
"Activation unsuccessful"
"Could not sign in, please check your network connection"
Methods & Tips
Check Internet
Ensure your iPhone is connected to a reliable internet connection and has an active mobile data plan with your carrier.
Enable SMS and MMS
Ensure that these settings are enabled on the iPhone device: Send as SMS and MMS are ON.
Navigate to Settings
Tap Message
Enable Send as SMS and MMS.
Check Date and Time
Check the date and time and ensure your time zone is set to "Automatically."
Check Phone number and email address.
Make sure your phone number and email addresses are correct. You can check it on Settings >> FaceTime.
Toggle FaceTime and iMessage
Turn Off/On FaceTime and iMessage. Navigate to Settings > FaceTime and turn off FaceTime and Settings > Messages and turn off iMessage.
Update your iPhone
Wait 24 hours. It usually takes 24 hours to activate FaceTime.
Update your Software.
Contact your carrier and Apple Support.
See also: How To Fix iPhone Call Failed Error
Was this article helpful?
This helps us improve our website.