Featured in this article (opens in new tab)
Today, almost everyone owns a laptop. The primary reason for this is its ease of portability. While many manufacturers compete to give you the best features, the term laptop has become synonymous with Dell among people of various groups – be it students, executives, or anyone. One main factor contributing to the popularity of this manufacturer is that it has laptops in different configurations at varying price points that meet the needs of everyone. Most Dell laptops come with Windows pre-loaded. However, they are often compatible with other operating systems. The following are some of the best Dell laptops that you can look into to decide which model best meets your needs.
See Also: Top best laptops for programming
Buying Guide
Buying the best Dell laptops is a big challenge because the brand has been around for decades and makes dozens of different models. While most of them might look similar, it is important to take your requirements into consideration before you make the purchase.
Price versus performance – A diligent buyer will always try to balance the performance they get for the price. Some laptops may be overpriced for a specific feature, but you can go for it provided you need that feature, such as a graphics card or an NVMe SSD to complete your tasks faster. Similarly, touchscreens are needed only if you plan to use them.
Availability – Not all Dell models are available around the globe. Instead of trying to import one, consider buying a locally available model in your country. It makes it easier to get a replacement or buy spares in case the laptop doesn't work at some point in time. Claiming a warranty is much easier if it is readily available.
Hybrid laptops – A laptop that has a touchscreen and can be flipped backward into a folded position and often performs dual functionalities. You can use the laptop for both work and as an entertainment device to watch movies or play games using the touchscreen. Here, Dell brings the best of both worlds together.
Display resolution – Most users love the 4K resolution because the text, icons, and images look crisp. However, the processor, graphics card, and other components should complement the higher resolution, which often increases the cost. If you need longer battery life, go for a lower resolution display.
Speaker quality – The external speakers and the MAXX audio sound technology used in Dell laptops make them one of the best. However, some specific models support Dolby sound or other systems to make speakers sound better, based on which you can make your purchase decision.
Best Dell Laptops
Well-Built Dell Laptop with Fast Performing Processor
Dell Inspiron 3511 15.6-inch Touch-Enabled Screen Laptop
Check Price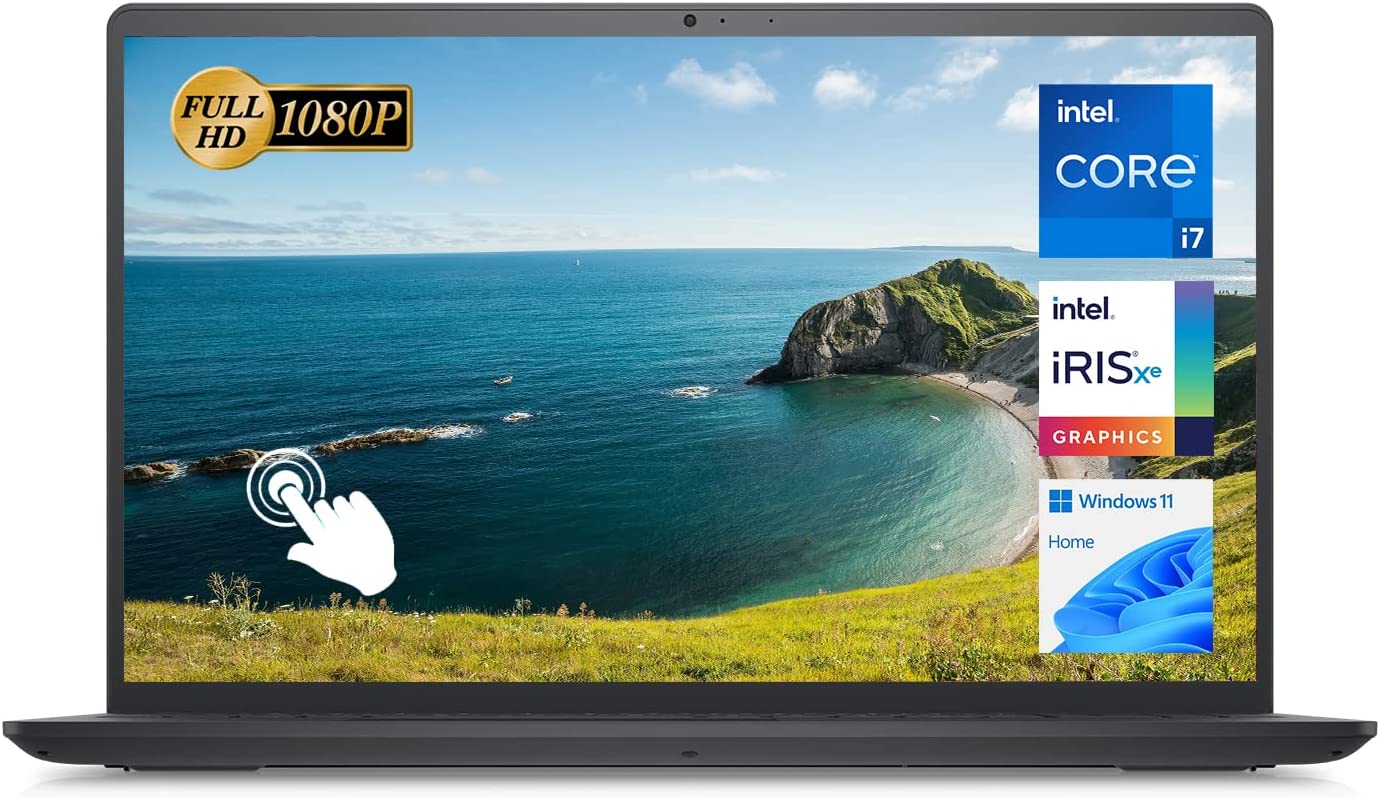 The Dell Inspiron 3511 is built with durable components. The more you use it, the more you realize how strong it is. The black-colored slim design of this laptop is also quite attractive. It is powered by the 11th Generation Intel Core i7-1165G7 processor, ensuring you can multitask efficiently. The 16 GB RAM also contributes towards the laptop running at a good speed. The device has multiple connectivity ports, including a 3.5mm headphone jack.
The display screen of this laptop is one of its major highlights. The screen is 15.6-inches wide and offers touch functionality. With a 1920 x 1080 pixel resolution, it is the ideal screen to consume multimedia content on. At 3.82 pounds, the device is not too heavy. You will face no issues if you plan to use it as a travel laptop. The laptop comes equipped with a 512 GB hard disk which should be sufficient for those who plan to use the device for personal use.
An ideal laptop for individuals who travel extensively and need a laptop that boasts a durable structure and is not too heavy to carry around.

It is also recommended for those planning to invest in a well-rounded laptop manufactured by Dell.
Robust processor

Slim and stylish design

Touch-enabled screen

Good connectivity support
No optical drive

The keyboard does not have a backlit feature
15.6-inch Display Screen Laptop with 16 GB RAM
Dell Inspiron 512 GB Storage-Space Drive Business Laptop
Check Price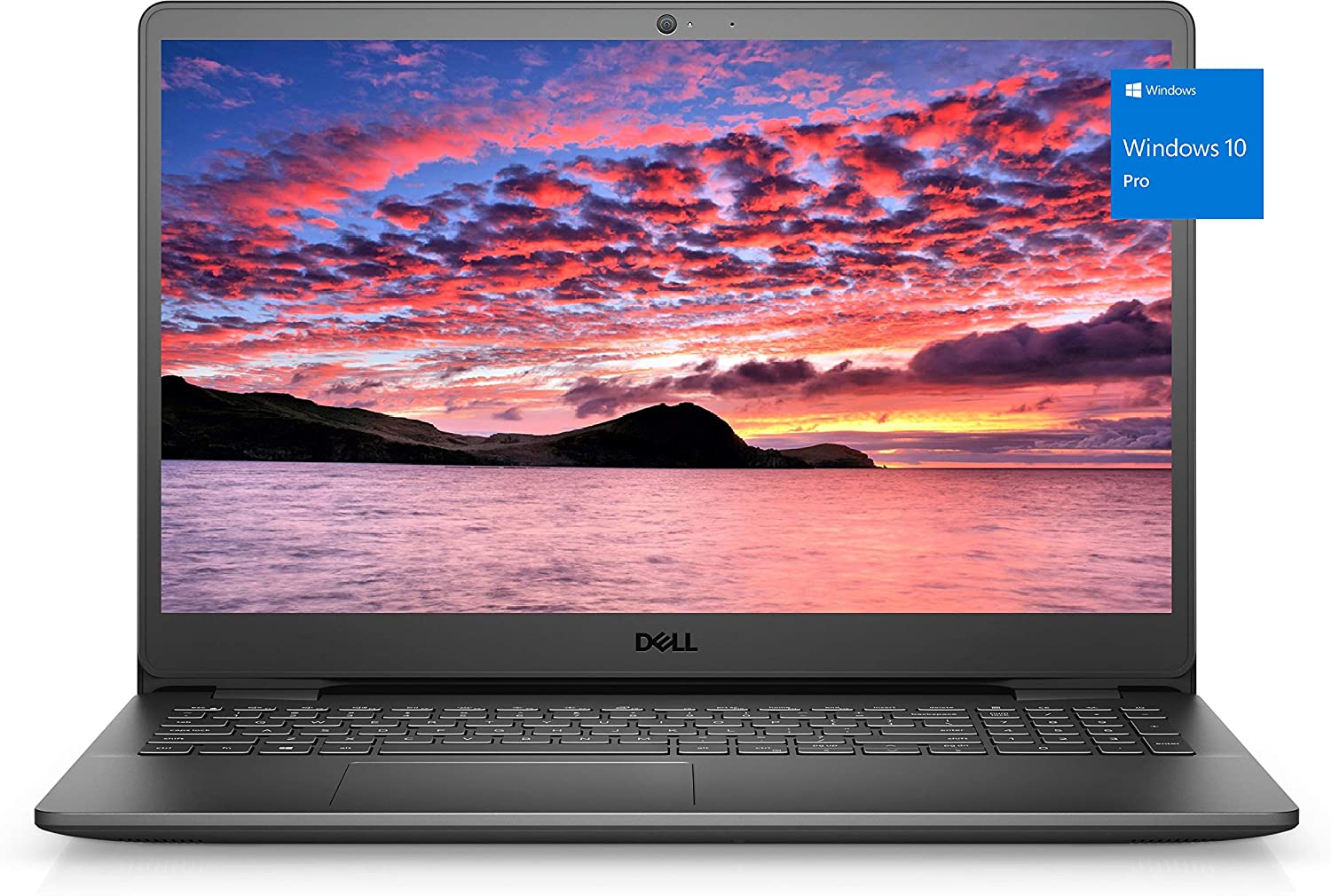 The Dell Inspiron comes with a 15.6-inch display screen that produces a resolution of 1366 x 768 pixels and reproduces colors very well. The screen comes with an anti-glare feature but is not touch-enabled. The 16 GB RAM lends the device good speed and enables you to multitask without facing any glitches. It comes equipped with the Intel Celeron N4020 CPU that runs at an optimal processing speed of 2.8 GHz.
The laptop features many connectivity ports, including a 3.5mm headphone jack and a microSD card reader. The hard disk offers 512 GB of storage space. You will have to procure an external hard drive if you need more space to store important files and documents. The keyboard is of good quality but does not offer backlit functionality. The audio output produced by the internal stereo speakers is average. At 4.83 pounds, the laptop is slightly heavy.
Recommended for those looking to invest in a medium-budgeted laptop that can perform multimedia tasks well.

It is also a good option for those needing a laptop with multiple connectivity options.
Reliable processor

Sophisticated design

Vibrant display screen

Strong connectivity support
The screen is not touch-enabled

Underwhelming internal speakers
Well-Rounded Professional Laptop with 15.6-inch Touchscreen
Dell Inspiron 3511 Intel Core i5-1035G1 Processor Laptop
Check Price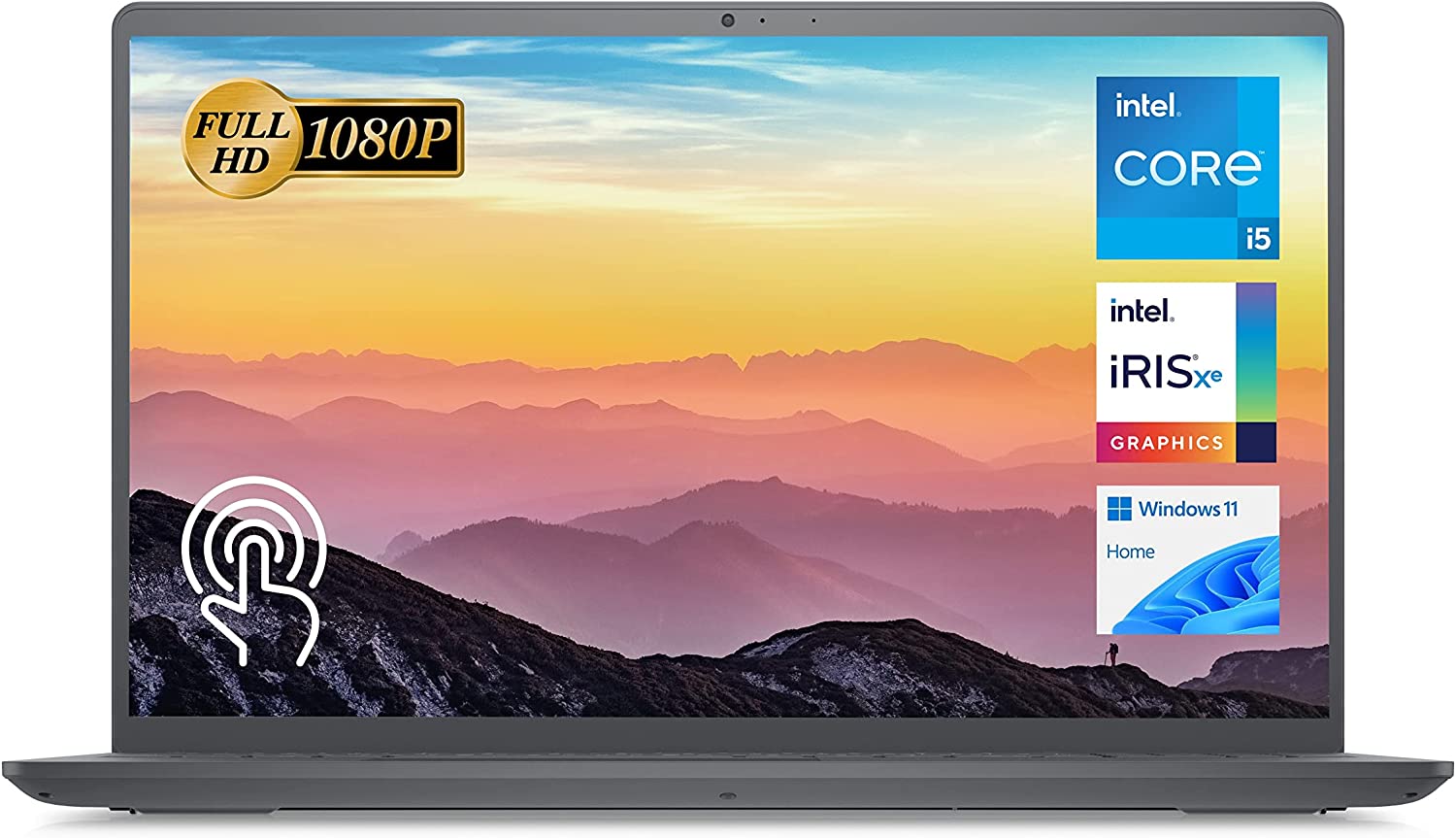 The Dell Inspiron 3511 comes armed with an Intel Core i5-1035G1processor that makes it work at a very high speed. The 720p high-definition webcam is ideal for professionals who engage in video calls or conferences regularly. The 15.6-inch display screen is as suitable for conducting business meetings as it is for going through work files. Since the screen is touch-enabled, you can control it easily.
The internal stereo speakers produce good-quality audio output. If you prefer privacy while watching or listening to multimedia files, you can insert a headphone using the 3.5mm audio jack. The Bluetooth and Wi-Fi enable you to connect your laptop to other devices in wireless mode. The device is compatible with every single Android application you can think of. Though it has not been designed as a gaming laptop, you can use it to play various fun games.
A good option for those who have been looking for a mid-range laptop with features that can help them perform professional tasks.

It is also recommended for individuals who wish to invest in a laptop with a 15-inch screen offering touch functionality.
15-6-inch HD screen

Good audio output

High-resolution webcam

Features a 3.5mm audio jack
Plastic build

No optical drive
Budget-Friendly Dell Laptop with Useful Features
Dell Inspiron 3583 15.6-inch Display Screen Laptop
Check Price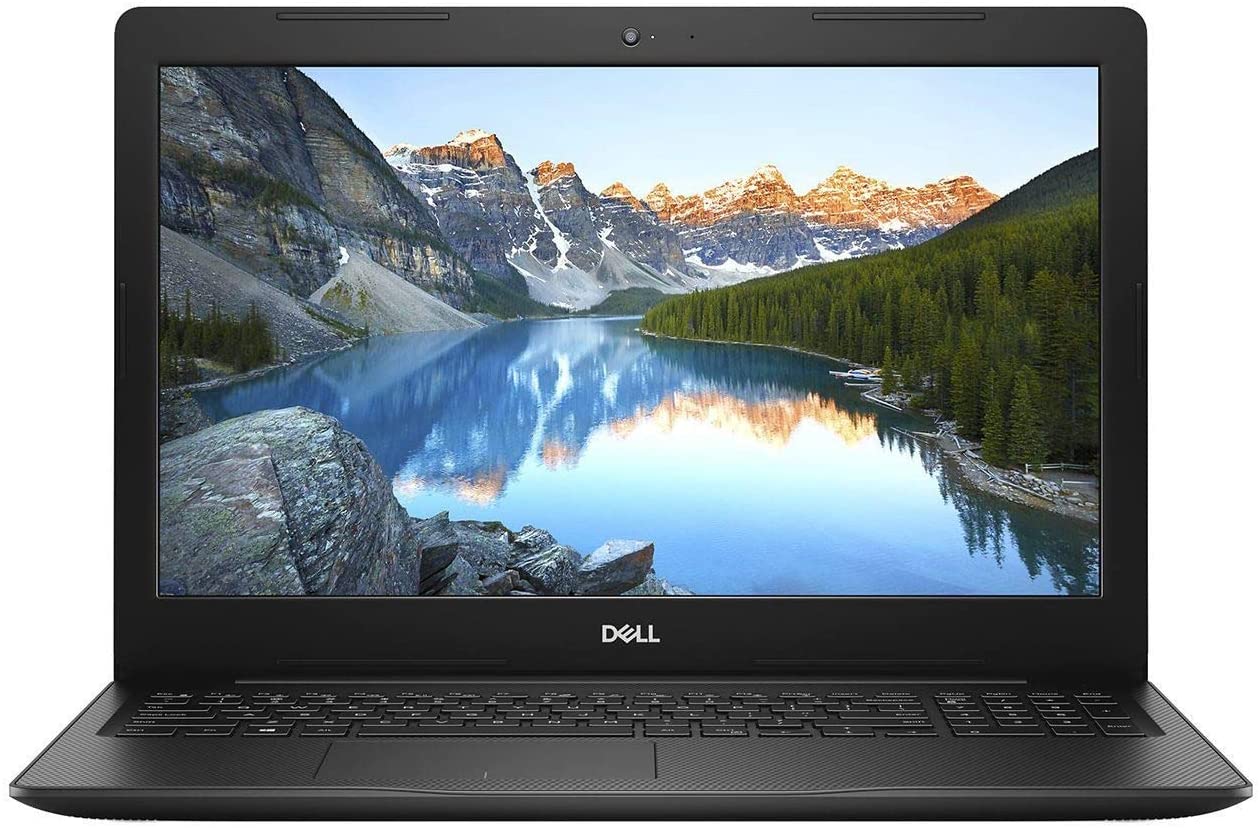 The Dell Inspiron 3583 is a moderately priced laptop that comes packed with a variety of features that you can put to some good use in both your personal and professional space. The display screen is 15.6-inches wide and offers a resolution of 1366 x 768 pixels. The device comes equipped with one USB 3.0 port. As far as wireless connectivity is concerned, you get Bluetooth and Wi-Fi. There is no optical drive on this laptop.
The hard disk offers 500 GB of storage space, which is fair for a device of this nature. You might, however, be disappointed with the presence of 4 GB RAM. If you expect high-speed performance from a laptop, this would not be the best device for you to invest in. At 4.4 pounds, the device is quite heavy and not exactly travel-friendly. While the laptop supports light gaming, you should not attempt playing high-end games on it.
Why Should You Buy This?
An ideal option for those on a budget and planning to invest in a Dell laptop.

It is also recommended for those who have been looking for a laptop that comes with a 15-inch display screen.
Pros
Affordable

Durable build quality

Colorful display screen

Adequate storage support
Cons
Slightly bulky

Low bandwidth RAM
15.6-inch Display Screen Laptop with Advanced Features
Dell Inspiron 3000 1 TB Storage-Space Drive Laptop
Check Price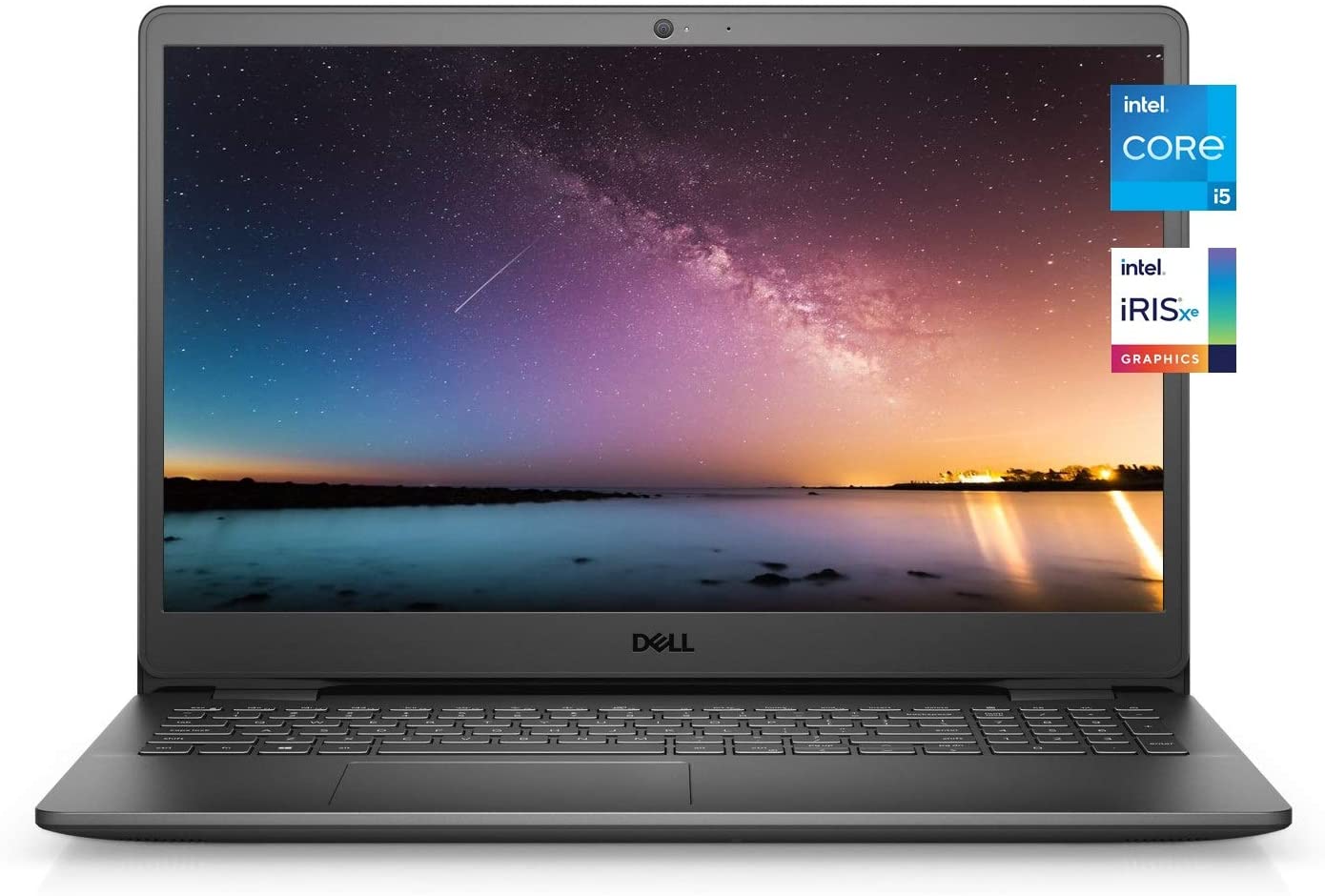 This particular model of Dell Inspiron 3000 came out in 2023, so you will not find any outdated features in it. The display screen is 15.6-inches wide and produces a 1920 x 1080 pixel resolution. Apart from consuming multimedia content, the screen can be used for checking emails and browsing the internet. With 1 TB of storage space on the hard disk, you don't need to invest in an external storage drive.
The Intel Core i5-1135G7 CPU assures you of efficient operation and helps the laptop remain stable. Armed with 16 GB RAM, the device does not create any lagging issues. The overall weight of the laptop is 5.64 pounds, so it might take a while for you to get used to it. The thermal management system ensures the laptop does not get over-heated despite long hours of usage. The battery life should have been much higher.
Recommended for those who have been planning to invest in a new Dell model that comes with updated features.

It is also a suitable option for individuals who need a professional laptop that offers multiple connectivity options and adequate storage support.
Modern features

Sturdy structure

Good storage support

High-definition display screen
Bulky structure

Underwhelming battery support
Lightweight Laptop with 13.3-inch Display Screen
Dell Inspiron 13 5310 Intel Core i7-11370H Laptop
Check Price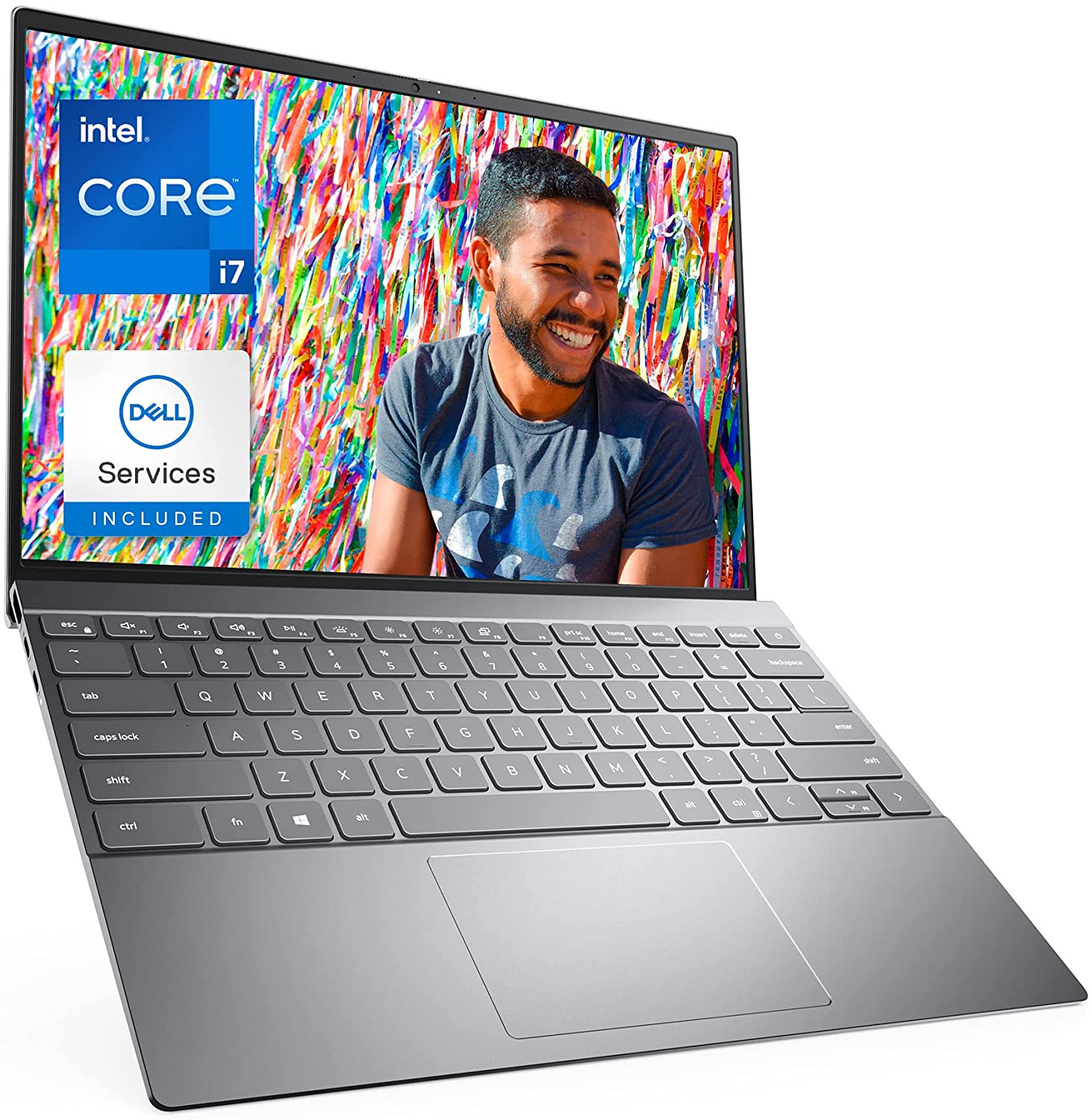 The Dell Inspiron 13 5310 comes with a 13.3-inch display screen that produces a resolution of 2560 x 1600 pixels. This high-definition will wonderfully work for those who prefer smaller screens over the ones that are very large or elaborate. At 2.78 pounds, the laptop is extremely light and ideal for traveling around during tours or work trips.
While the laptop does not come with an optical drive, it features every other connectivity option you would expect to come across on a contemporary laptop. Dual thermal heat pipes enable you to work on the device for hours without getting stressed about it getting heated up. The Modern Standby feature allows you to use the device as soon as you open it.
Why Should You Buy This?
An ideal option for professionals who travel extensively and have been looking for a premium-quality, lightweight laptop.

It is also recommended for those who prefer using a laptop with a compact screen.
Pros
High-definition screen

Good connectivity support

Excellent thermal management

Lightweight and compact structure
Cons
No optical drive

Could have been faster
See Also: Top best laptops for graphic design
FAQs
Why is the Dell brand considered the best in laptops?
The company has one of the largest customer care services and a global presence. If you purchase the laptop in one country, you will still be able to get it serviced in a different place and also get the necessary spares to keep it running, which makes the brand quite popular.
What is the price range of laptops in Dell?
The brand sells laptops priced as low as $300 and can go up to $1500 or more based on the type of features you opt for. The lowest version is usually slower to respond and has entry-level processors, while touch screen, SSD, and 4K displays are considered in the Ultrabook category.
How do I find the right laptop model in this huge collection?
If you are a designer or gamer, you should pick a Dell laptop with a dedicated Nvidia graphics card. AMD cards are good too and help keep your processes as responsive as they should be, besides handling those graphically intensive tasks without breaking a sweat.
I am a student, and my budget is limited. Any advice?
Go for any Dell laptop priced under $500 with a good display and Surround Sound speakers. The i5 processor is usually more than enough for most student-related tasks. You can also use your laptop for entertainment and social media browsing during your leisure time.
What software programs can I install on a Windows 10 laptop?
Windows 10 is the most popular and fully supported operating system worldwide. You will be able to use Avid, Adobe, CAD, and 3DS Max, among other software that professionals use, except for the Apple Mac-specific programs that are not designed to run on the Windows OS.
Conclusion
There are many parameters to consider when buying a laptop. One of the primary aspects to consider is what you would primarily use it for. While you can use all laptops for almost any activity, some, such as gaming laptops, have configurations best suited for a specific purpose. The next aspects are the screen size, display type, and resolution. If you want a laptop that can function like a tablet, you must look into the 2-in-1 options available. If you want to keep many large files on the laptop, take your pick from the range that offers huge storage, like 1 TB. Last but not least, Dell has a solution if you want a laptop that stands out from its counterparts. You can make your selection from various color options of blue, red, purple, gray, and rose gold, to mention just a few, apart from normal colors.