Technobezz is supported by its audience. We may get a commission from retail offers
X
Our Editorial Process
Each year more than 60 Million users visit Technobezz to solve a problem or research a product. Our goal is that everyone finds what they are looking for, and that is why we cover a variety of products, problems, and solutions on our website.

Writing an article that contains a lot of valuable information may seem simple. But when the article is written, the story doesn't end. We are constantly updating the content so that you can always get up-to-date and accurate information.
---
Technobezz's Editorial Guidelines
Are you a big fan of Asus gaming laptops? Are you confused about getting one of the best Asus gaming laptops
ASUS Thunderbolt Backlit Fast-Performance Gaming Laptop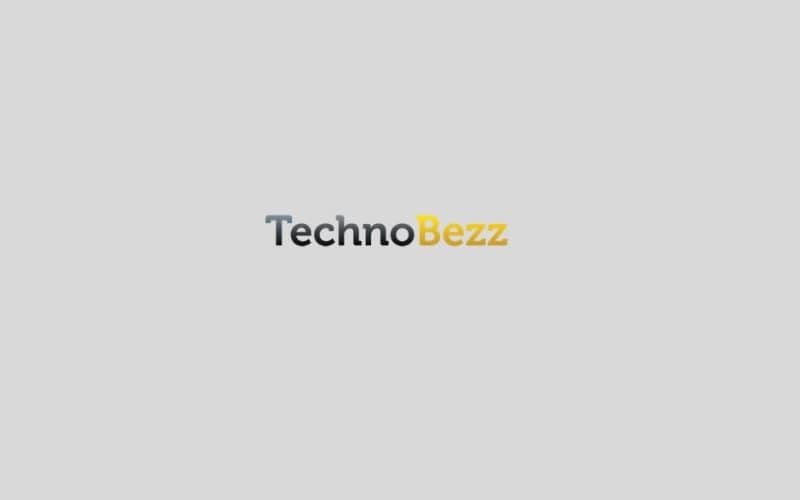 ASUS ROG Series Strix G15 Gaming Laptop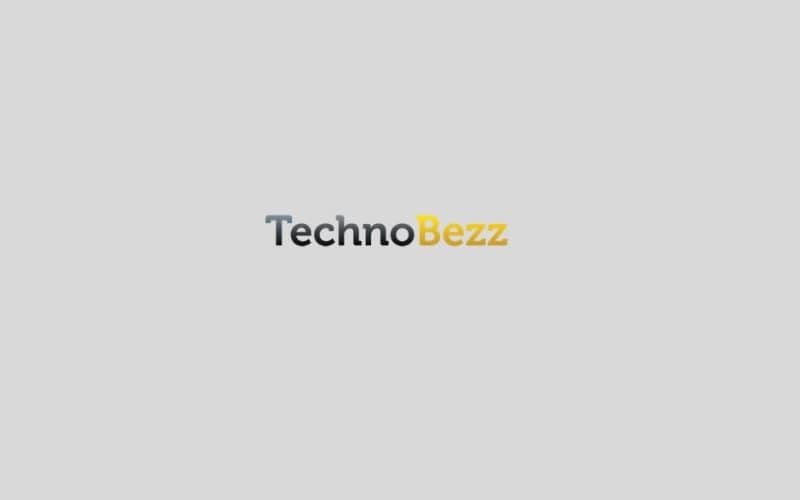 Asus ROG Series Gaming Laptop G15 G513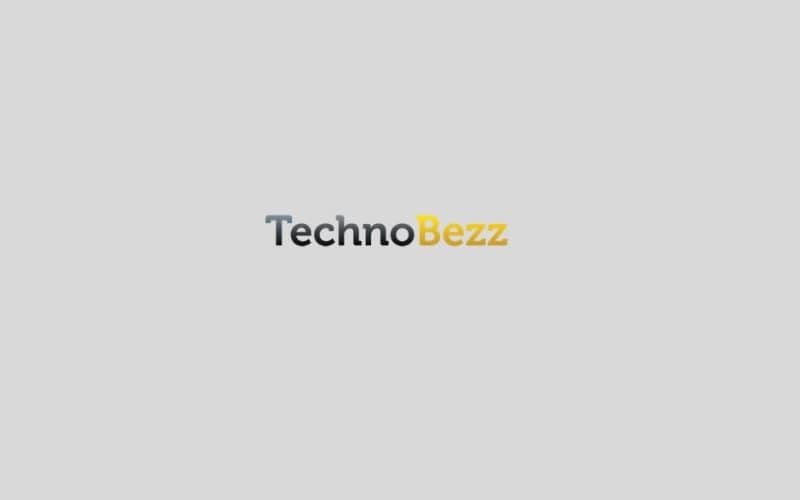 Table of Content
Are you a big fan of Asus gaming laptops? Are you confused about getting one of the best Asus gaming laptops for you? We can't blame you because there are so many different options available in the market today. It's quite easy to get overwhelmed with all the choices when you go laptop shopping. Asus has become a powerful and popular brand when it comes to computer peripherals and systems. Over the years, they have slowly built their brand with high-quality performance-based products. Today, they are easily one of the top computer brands regarding performance-heavy products, like gaming machines.
There are so many different models available in the market today that you might feel a little confused about which laptop to go for. You can considerably break down the question by answering a few key points. Are you looking for an affordable or expensive model? Will you be using it primarily at home or carrying it around? Do you want a compact model or a large one? If you are looking for a specific brand and a specific purpose, your search for the perfect laptop will be much easier.
Asus might be one of the best options to look for. This brand is a very popular and well-settled name in the laptop market as it relates to gaming. The reason they are winning the gaming market is their amazing specifications such as CPU, GPU Cooling system, excellent memory speed, hard drive rotational speed, etc. And with all these, another reason to choose this brand is their lower price.
The worst thing you can do is to look for laptops without any purpose in mind. You will spend hours and days browsing through different websites and online stores, only to get overwhelmed and confused. If, however, you are only looking for gaming laptops, then that shrinks the possible choices by a lot. If you are looking for a specific brand like Asus, then that reduces the choices more making it easier to go through the available options and go in-depth into it.
Buying Guide
Asus is a Taiwanese brand that built a label for itself as a reliable gaming laptop manufacturer. Some important specifications and features of gaming laptops have also been indicated here. However, you will still need to dig a little deeper and analyze the different options available within the Asus gaming laptop range before choosing to buy one.
Find some more tips here.
Processor: Your Asus gaming laptop has to have as powerful a processor as possible. Once you are investing in a gaming laptop, it is assumed that you would want to play all games in it without exception. To do that you must have a laptop that can handle them. Going by the current trends, the Intel Core i7 (preferably 8th generation) is a very good processor. Intel has released the Core i9 processors as well, but if your i7 chipset can clock a speed of around 3.5GHz to 4GHz, it should be sufficient to play games, subject, of course, to the other support systems like the graphics in place.
Graphics: The graphics section is critical for gaming as the images move quickly and smoothly on the screen. NVIDIA is the industry flag bearer for graphics. They have a huge range of graphics cards. Choose the latest and the best.
Display Size: Gaming enthusiasts prefer a 17-inch display, though the 15.6-inch display offers an equally immersive experience. It should be your personal choice.
RAM: Gaming laptops will have higher RAM levels than regular ones. It can start with 16 GB as the minimum and 32 GB would be appreciated.
Cooling: Asus laptops for gaming come fitted with special cooling fans so the device does not get overheated. You can check and satisfy yourself while buying that the model has the best cooling arrangement.
Battery: If you are playing top-end games, the battery won't last quite long. It is ideal to connect the gaming laptop to the mains and play. However, insist on as large a battery as you can get.
Keyboard: You will require special keyboards for playing games. Asus laptops for gaming are supplied with the extra keys needed while gaming. Just ensure you are getting the best out of them.
Given below is a compilation of the best Asus gaming laptops in various categories such as affordability, high performance, size, and value to help you find the perfect gaming laptop for your needs.
See also: Best 11.6-inch laptops
Top Best Asus Gaming Laptops
A Slim Gaming Laptop with i7 Intel Core
ASUS Thunderbolt Backlit Fast-Performance Gaming Laptop
Check Price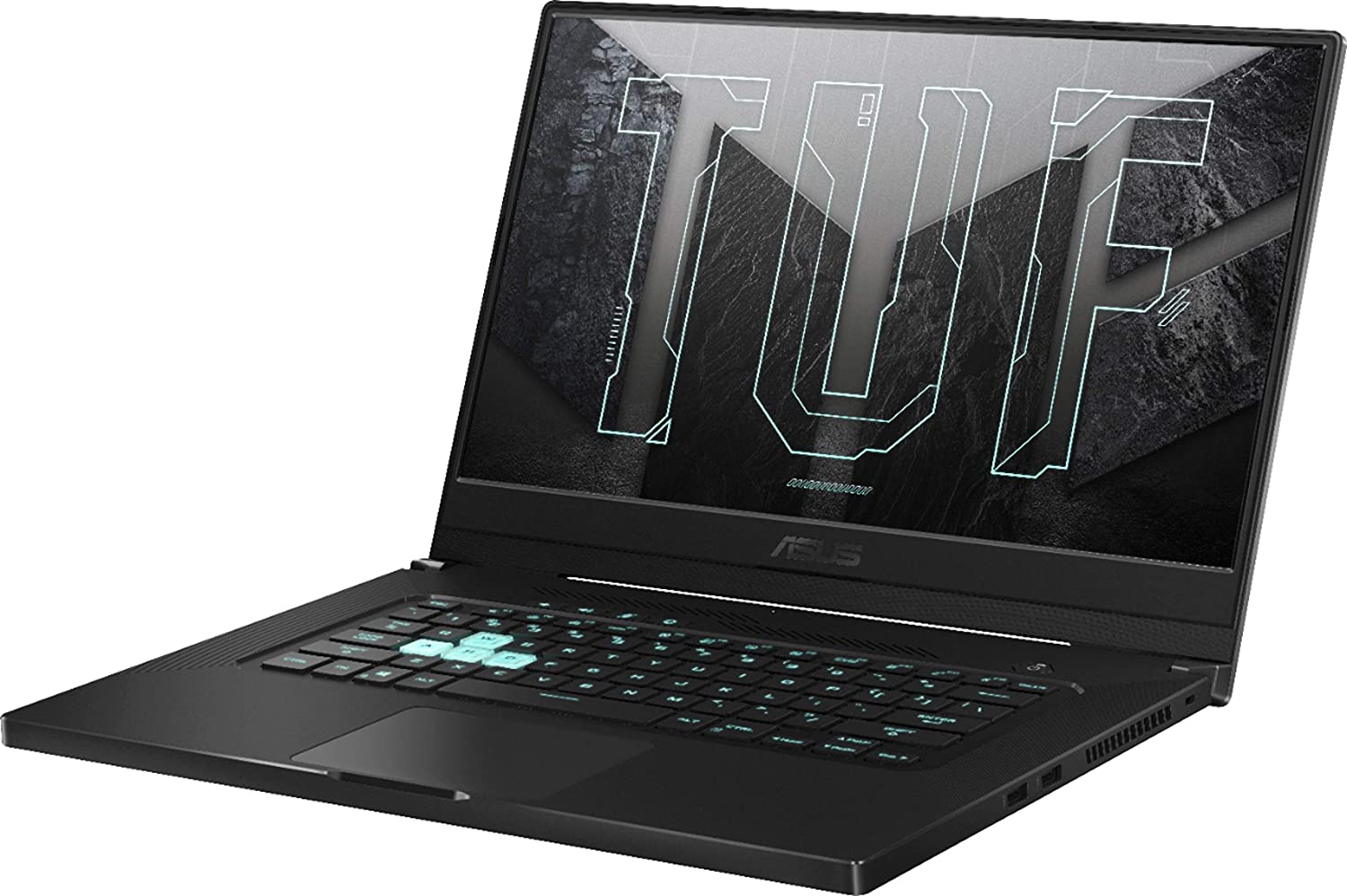 If you are looking for a thin gaming laptop, nothing can serve you better than this beast from ASUS that packs one of the thinnest designs with a display screen of 15.6 inches. The laptop is embedded with Intel's 11th generation i7 core processor, making it suitable for gaming purposes. It's too lightweight (weighing only 2 kg) for such a superfast gaming laptop and can be carried easily.
Overall, the performance of this laptop is good for a gaming laptop as the sound and picture quality are both excellent. It also doesn't heat up too much and can be used for a long time. It has a total of 40GB RAM and can be increased further using an external device.
The laptop is embedded with Intel's 11th generation i7 core processor, making it best suited for gaming purposes.
There are no overheating issues even if you use it for a longer period of time for gaming purposes.
Lightweight
Superfast speed
Excellent sound quality
GPU is not up to the mark
Display issues
A Multitasking Gaming Laptop with a 1-Year Warranty
ASUS ROG Series Strix G15 Gaming Laptop
Check Price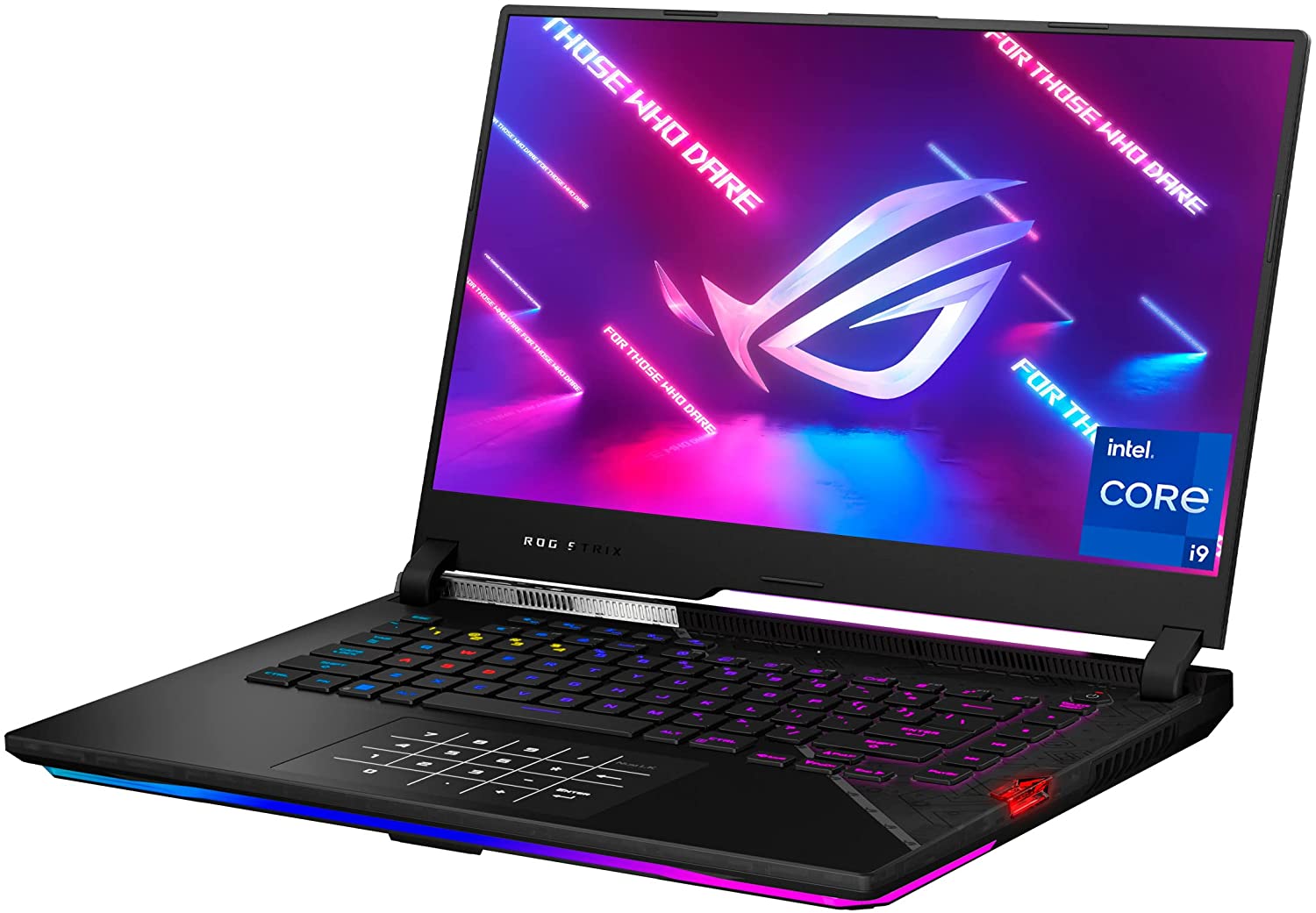 This ASUS laptop is embedded with NVIDIA graphics and sports amazing graphics. It also belongs to the ROG series and comes embedded with ROG Intelligent Cooling Technology which ensures there are no overheating issues even if you use it for long periods to play games. With an AMD Ryzen processor, this one is truly a beast in its performance.
Because of the powerful AMD Ryzen™ processor and a robust GeForce RTX GPU, the laptop is fast and fluid from multitasking to gaming. What's even better is that this laptop even comes with one year of international warranty, which makes it the perfect gift choice.
This is the right choice if you need a better gaming experience.
The AMD Ryzen mobile processor makes it superfast.
Fast performance
Assists in multitasking
ROG Intelligent Cooling technology
Battery life is not good
No webcam
Powerful Ryzen Octa-Core-Embedded Gaming Laptop
Asus ROG Series Gaming Laptop G15 G513
Check Price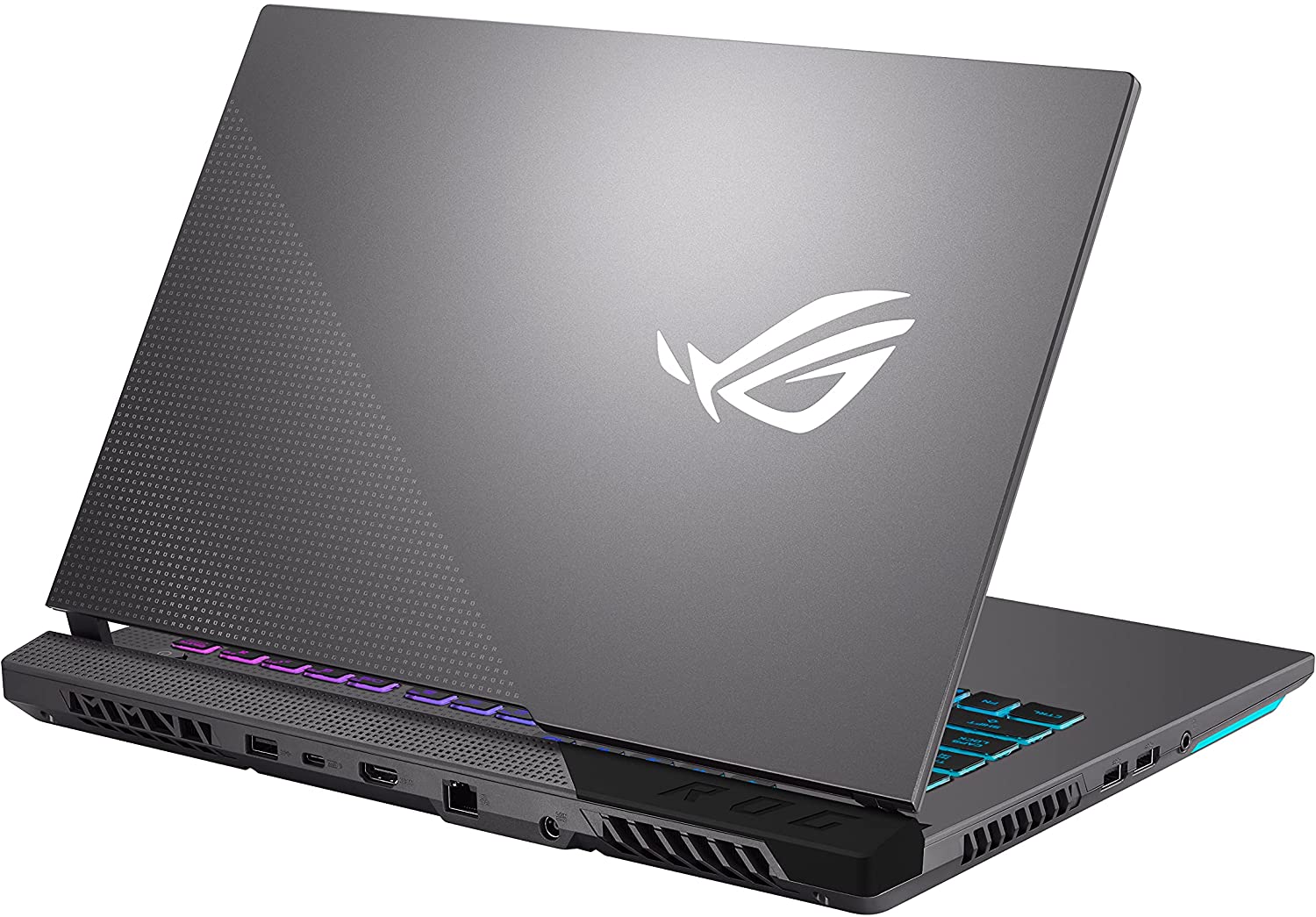 This laptop is equipped with the fast and powerful AMD Octa-Core Ryzen 9 that makes it superfast in every move, whether you're playing games or performing some other work. The laptop is the best in terms of speed and performance, which makes it a perfect gift for gamers. It also has a high storage space of 1TB SSD and 16GB RAM. Integrated AMD Radeon Graphics makes the picture quality excellent.
You will also not face issues with the sound quality as it offers a crystal-clear sound quality. It takes your gaming experience to a whole new level. If you want to use this laptop for purposes other than gaming, you can very well do so as the processor is very fast without any overheating issues.
Why Should You Buy This?
It has several ports, including 3 USB-A 3.2 ports, one USB-C 3.2 port, 1 HDMI, 1 Ethernet, and also an audio jack.
Comes with a powerful AMD Octa-Core Ryzen 9 that makes it super-fast.
Pros
Fast and powerful processor
No overheating issues
High storage space
Clear sound and graphics
Cons
No webcam
No fingerprint unlocking
Superfast VR Ready Gaming Laptop from ASUS
ASUS Zephyrus G14 ROX Series Gaming Laptop
Check Price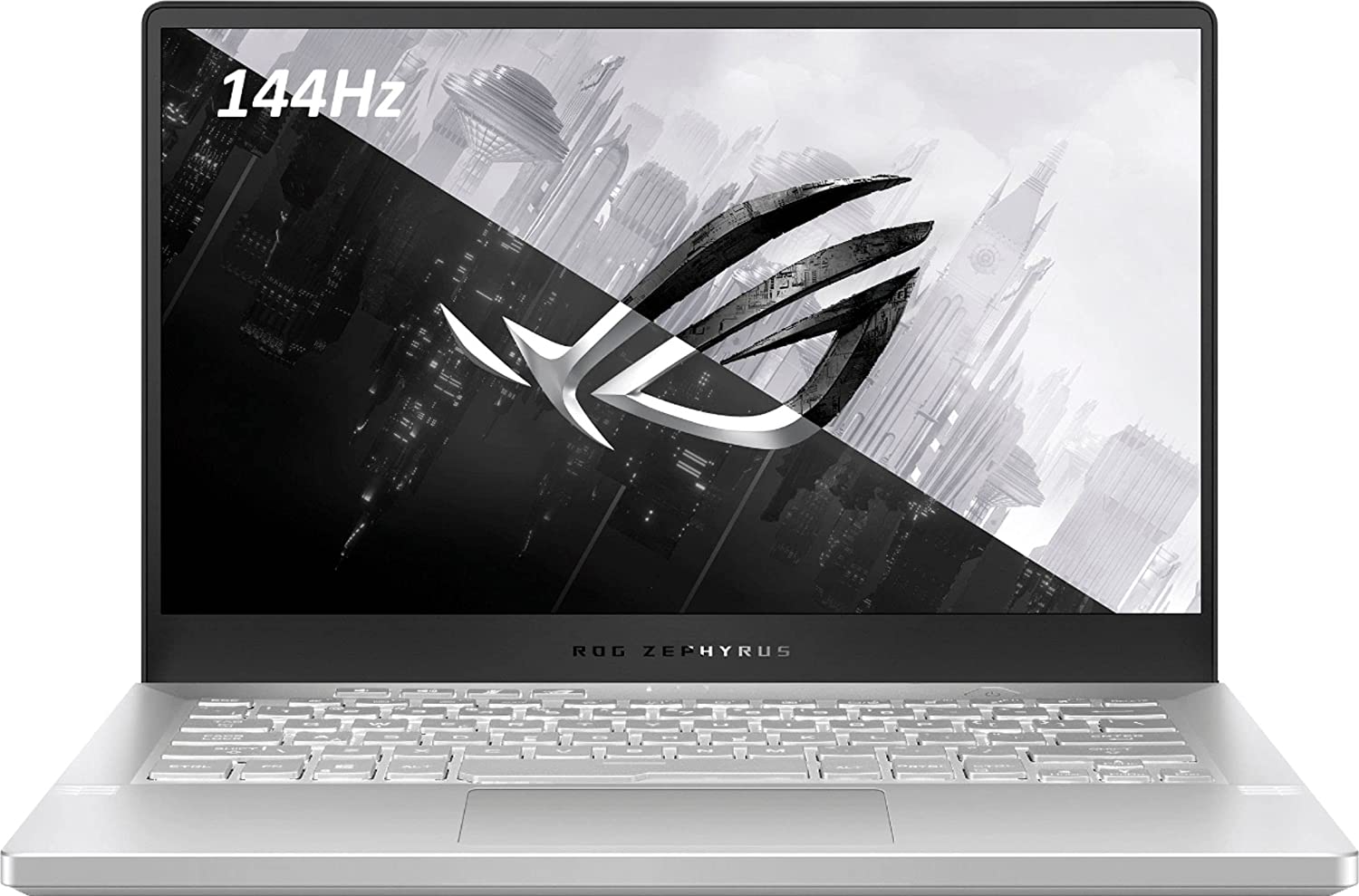 ASUS describes this gaming laptop as "Virtual Reality Ready," which implies it is marvelously engineered to feature specifications that can support Virtual Reality hardware and software. The laptop is a powerful choice for gaming purposes, and to help you with your gaming sessions, it is supported by an advanced GPU.
The laptop is equipped with six speakers that make the sound experience flawless during gaming. Hence, you can use this laptop for other purposes besides gaming. There are also no overheating issues reported as well. There is also a fingerprint sensor embedded in the laptop, which is an uncommon feature.
There is an in-built fingerprint reader on the laptop.
It comes with several accessories, including a USB extension cord, HDMI cable, and also a mouse pad.
Fingerprint sensor
Flawless sound effect
Advanced GPU
LED backlight
No optical drive
Just 1TB storage
Multitasking ASUS Gaming Laptop
Latest ASUS G17 Gaming Laptop from ROG Series
Check Price
This gaming laptop from ASUS boasts powerful and impressive clarity and refresher rates, which means a faster and smoother gaming experience. The laptop features an AMD Ryzen 7 Processor, which is very high-end so that you can have a fast and fluid gaming experience. The Ryzen core consists of eight processing cores that imply a huge potential for multi-core-optimized and multi-tasking programs.
The laptop also has high-bandwidth DDR4 RAM that smoothly supports various PC games or video-editing software with heavy graphics requirements. Hence, you can say it is multitasking to the core. The device only takes up to seconds to boot up at lightning-quick speeds. Hence, there's no need to wait hours for the games to load. It also has sufficient storage space to store files, games, software applications, etc.
Why Should You Buy This?
It has a powerful NVIDIA RTX 3060 graphics card that enables ultrafast gaming.
The 512GB SSD helps this laptop to boot fast in just a few seconds.
Pros
Sufficient storage
Fast performance
No overheating
Multitasking
Cons
Weighs around 6 pounds
No SD card reader or optical drive
The Emperor – High-End Asus Gaming Laptop
Asus ROG Strix Scar 17
Check Price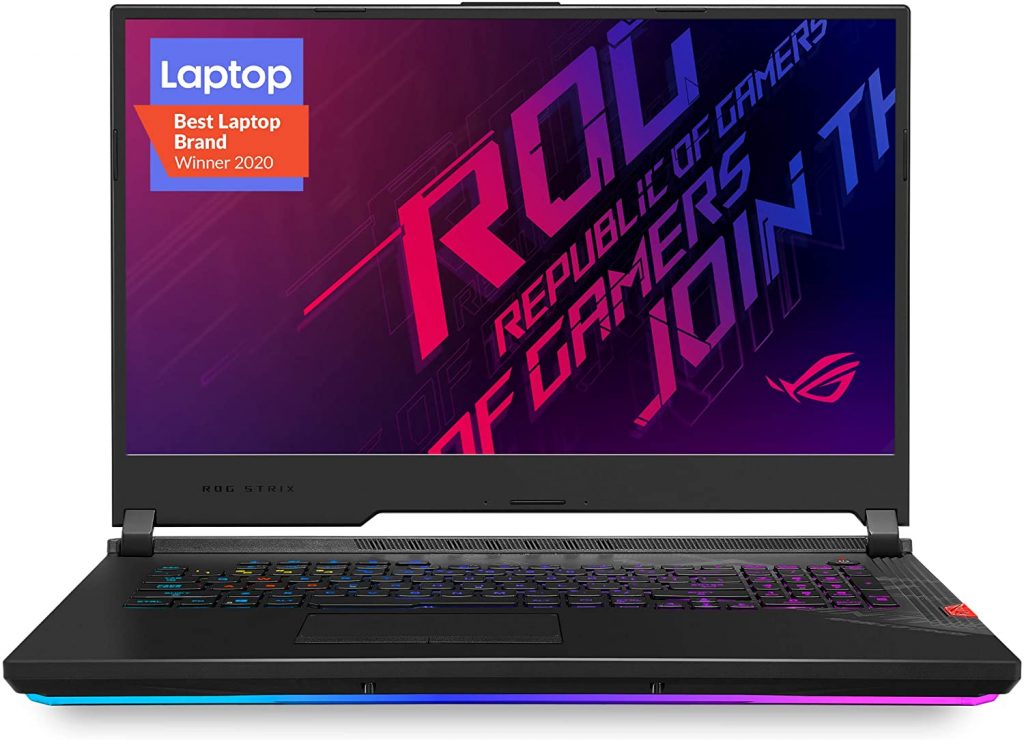 Very few laptops in the world can truly scare you with their performance, and the Asus ROG Strix Scar 17 is certainly one of them. It is a laptop designed to compete and even beat desktop PCs, and it is ridiculous. It comes with a factory overclocked 4.8 GHz i9-10980HK processor, 8GB NVidia RTX 2080 super graphics, 32 GB RAM, 512 GB HyperDrive PCle SSD +2TB SSHD storage capacity, and a 17.3 Full HD display screen. You know you have the ultimate gaming laptop when it weighs about 6.28 pounds. This may not be the perfect laptop to travel with, but who cares? It is designed to play games that will be released a year later.
As far as visuals are concerned, the laptop has a somewhat divisive appearance. It's not ultra-thin, nor is it boxy enough to look like a transformer. The way the screen is attached to the body might look a bit weird to some, but if you like monsters and monstrous machines, you will love this one. The looks won't appeal to everyone, but you will either hate it, or you will absolutely love it.
It looks like a beast and feels great to touch and hold in your hands. It's almost like you are carrying around a fierce piece of metallic armor. The keyboard feels very responsive with keys that feel very similar to a mechanical keyboard. The placement of the touchpad feels very intuitive as well. Regarding the display, the 17.3-inch screen gives you a seamless and fluid visual experience like you have never had before. The lightning-quick 3ms GTG response time drastically reduces motion blur and prevents ghosting and tearing.
When it comes to performance, it dominates everything in its path. It doesn't matter how big or heavy the game is, you can rip it up at max settings and glide through it like a sword through molten fire. This is a laptop made for playing games in ultra-graphics mode, and it's a complete sin if you don't crank it up. You also get two anti-dust 12V cooling fans that regulate the CPU's temperature and the GPU for optimum performance. The patented Anti-Dust Cooling technology ejects dust particles through the inner tunnels to always keep the inside parts clean.
This laptop is an absolute beast and possibly Asus's best gaming laptop, but it comes at a very high price. Is it worth the price? Without a doubt, we can tell you that it is worth the high price.
Why should you buy this?
Students who have an ample budget should not miss this power-packed gadget. It offers a combination of solid looks, performance, and advanced features.
The latest Nvidia GeForce GTX 1080 8GB graphics makes it a must-have for working professionals.
The two 3W units produce superb volume and amazing clarity at both high-end and mid-range.
Best Asus Gaming Laptop With Latest Powerful Processor
ASUS ROG Zephyrus S15 Gaming Laptop
Check Price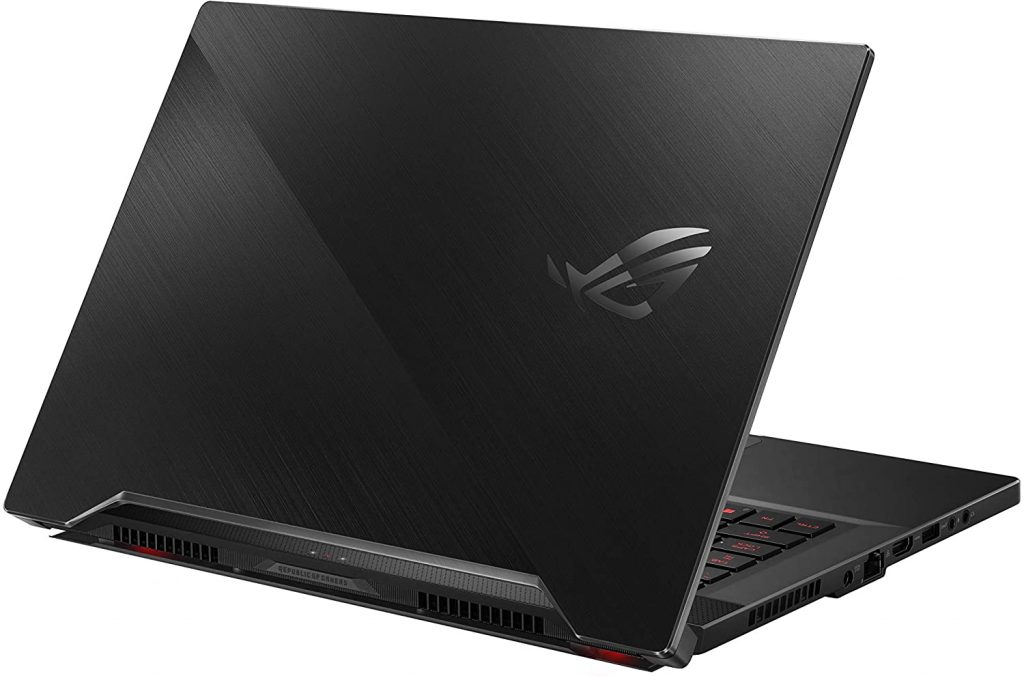 This is the last Asus gaming laptop to be included in our list, which comes with a 15-inch full HD IPS-Type Pantone Validated display with a resolution of 1920×1080. Also, the powerful Intel Core i7-10875H 2.6 GHz processor that can be turbo up to 3.50GHz, 32 GB RAM, 128 GB SSD with 1TB HDD at 7200 RPM are reasons why this laptop is being considered a high-end gaming laptop.
Why should you buy this?
This power-packed laptop offers amazing features in a very good price range.
It is one of the fastest options in this category that offers a seamless gaming experience to students.
This laptop comes with an amazing backlit and anti-ghosting keyboard. It also has an in-built dust-resistant cooling system.
See also: Best i7 laptops
Frequently Asked Questions
Do you get free games when you buy Asus gaming laptops?
Asus may have a tie-up with some game developers to include a few games as gifts and their laptops. These could be model-specific, and not all games may be included. In many cases, the buyer may be intimated with a code to be used to download the games free from the respective sites. Free games may not be available across all models.
Will the extra cooling fans on gaming laptops make more noise?
Yes, the fans create excess noise when trying to cool the laptop. Most gamers report that they use headphones while playing the game, and the noise of the fans is drowned out. You may also try something similar if the noise affects you.
Which is better, a gaming console or a gaming laptop?
Each platform has its own merits and demerits. A gaming console is a dedicated machine meant to only play games. You will still need to connect it to another device for display, sound, etc. A laptop can be used for many other purposes than just playing games. Some people prefer playing games only on desktops. It is difficult to give a direct answer to this question.
How long will the laptop battery last on a gaming laptop?
The battery life on any laptop is directly linked to the program being run on it. It can last a whole 8 hours if you are just working on a document or an email page. If you run videos, the battery will drain faster. If you play games with heavy graphics, the battery life will be further cut short.
Can I exchange my old laptop for a new Asus gaming laptop?
Trade-ins are the exclusive preserves of the sellers of the laptops. The manufacturer does not have any such trade-in arrangements. Some sellers have schemes to promote their sales by buying your old laptop at a price and deducting that amount from the new gaming laptop you are buying. If there is a mention of this scheme on the page where the laptop is listed, you can avail of the facility.
Conclusion
These are the top best Asus gaming laptops to buy in 2022. The best laptops are mentioned here, and all of them have something unique to offer and you will be amazed by playing on these laptops. The price range is a bit higher, but no high-end gaming laptop can be available at a lesser price than these.
Asus has been creating great gaming peripherals and laptops for quite some time. Their gaming products are some of the best in the world. Finding the right Asus gaming laptop might not be that difficult, but it is by no means an easy one. They have a lot of ridiculously good machines that give an exceptional all-around performance. The questions that will plague you are not whether a certain model is bad or not. Whether you want to spend a lot of money and get a great machine or buy an affordable one and save a lot of money. At the end of the day, you get what you pay for, so with a great company like Asus, it's more about the budget than anything else. From great value affordable laptops to ones that can beat desktops, Asus has them all. All you need to do is decide how much you are willing to splurge on these lean, mean gaming machines. Happy gaming!