Featured in this article (opens in new tab)
Looking for the best tablets for photo editing and Photoshop? Not able to find the right device for your needs amongst the sea of products available in the market? If you are facing the above questions, then the below compilation is for you. Tablets are a new platform for fulfilling your personal and professional needs. With advancements made in technology, tablets today can offer a lot of power similar to laptops, along with the convenience and portability of a phone.
Photo editing may sound like an easy task, but it requires a lot of hard work and planning to do it properly. There is a big difference between amateur photo editing for Instagram and other social media sites and real professional photo editing. Real photo editing can transform an ordinary photograph into an extraordinary one. This is done through several techniques with photo editing software and tools. Fixing the white balance, playing with highlights, and adjusting shadows and exposures are all part of editing photographs.
A decade or so earlier, editing tasks were done primarily on desktops due to the amount of performance they could dish out. Today, tablets and 2 in 1 laptops can offer enough power to do medium-to-high-intensive editing tasks while providing portability that desktops cannot. Major manufacturers like Samsung and Apple are also pushing the boundaries of what is possible regarding screen quality and graphics capabilities.
Below are some of the best options you have in today's market for photo editing.
See also: Best mouse for photo editing
Buying Guide: What to consider when making a decision?
If you have planned to buy a tablet for photo editing or Photoshop, then there are a few things that you may want to keep in mind which will help you decide between which tablet to choose more easily.
Display – There is no joy in working on a tablet that is not capable of producing sharp images accurately. If the colors are not accurate, your editing may bear very different results on another device. This is why it is important to choose a good display. Look for at least a 1920 x 1080 display when buying your tablet.
Performance – A good photo editing software usually has a reputation for being heavyweight. This means that you need a powerful processor to run it smoothly. A strong CPU will help you reduce lag and work more quickly on your software. In addition to a good processor, you may also want to keep the battery life in mind when buying a laptop. Needless to say, the better the battery life, the more efficient your tablet would be for you.
Storage Capacity – Photo editors require a suitable amount of storage space to store all the images they work on. You will usually have photos on your device that have been edited or may need editing.
Best Tablets For Photo Editing And Photoshop
Well-Built Tablet with Great Connectivity Options
Amazon Fire HD 10.1-inch Display Screen Tablet
Check Price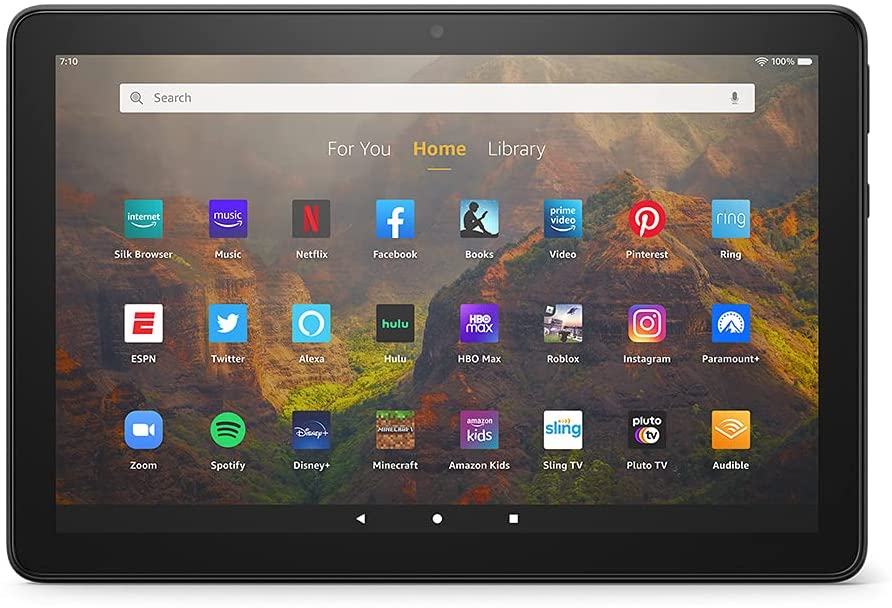 Armed with a 10.1-inch touch-enabled LCD screen, the Amazon Fire HD Tablet is a great device for those who like to use a tablet device extensively for watching movies and videos or engaging in photo and video editing work. The screen offers great viewing angles and produces sharp images. The only underwhelming thing about it is that it doesn't have an anti-reflective feature. So, when you use the tablet in harsh sunlight, you must ensure there is some shade around.
The tablet offers a variety of connectivity options, including a Wi-Fi 5, 3.5 mm headphone jack, Bluetooth 5, and Qi wireless charging. The dimensions of the tablet are 247 x 166 x 9.2 mm, and it weighs 468 grams. You get an internal storage capacity of 64 GB that can be expanded with the help of a microSD card. The webcam offers a resolution of 2 MP, which is good enough for making video calls. The device comes with Amazon's app store, which allows you to download a plethora of media and streaming apps from it.
A very good option for those who need a tablet to stream movies or edit pictures and videos on the move.

With many connectivity options, you can connect several peripherals to the device while using it.
Alexa integration

Fast and stable processor

Large and sharp display screen

Multiple connectivity options
No anti-reflective feature

Average camera performance
Bright Screen Tablet with Solid Battery Life
Apple 11-inch iPad Pro M1 Processor Tablet
Check Price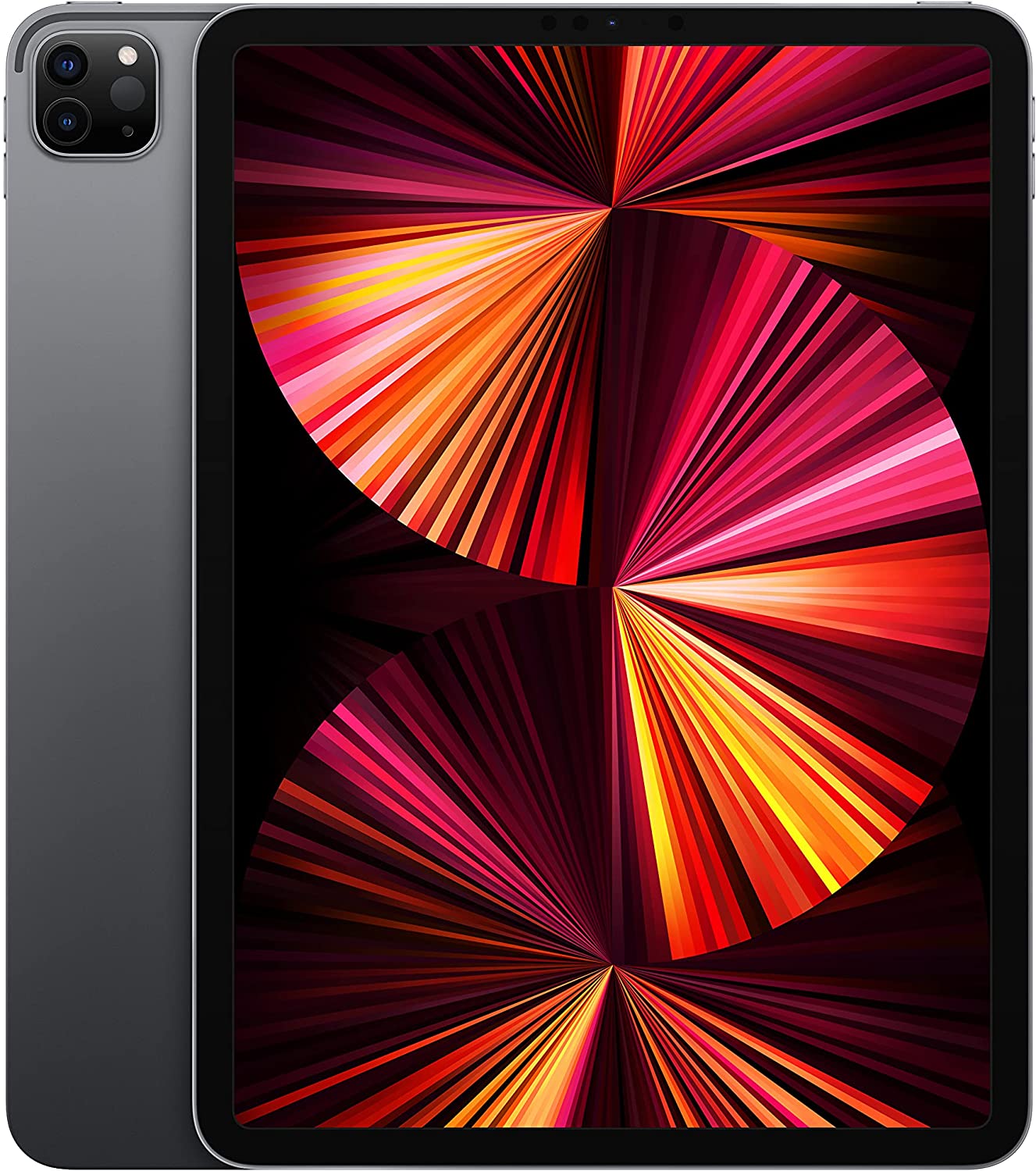 If you are willing to shell out some extra cash to buy Apple's Magic Keyboard, you could use the 11-inch iPad Pro (2022) almost like a personal computer. After attaching the keyboard to it, it will work wonderfully as a lightweight and fully functional PC or laptop. The display screen is gorgeous and is a delight to stream films and shows or edit videos and pictures on. The M1 processor ensures that the device functions smoothly, and you won't face any lag even while doing multiple tasks simultaneously.
The device also scores high as far as providing connectivity options is concerned. Four speaker grilles produce high-quality audio output. The top panel features the power key, and volume controls are present on the right. Then, there is the USB-C charging port. While the tablet's overall design is excellent, you also realize it is a premium product when you hold it in your hands. This is a very good device to play high-end games on.
If you are looking for a tablet that can also double as a personal computer or a laptop, then this would be the ideal device to invest in.

An excellent product to invest in for those who swear by Apple as a brand and need a good-quality tablet to work on the move.
Powerful processor

Four speaker grilles

Features LiDAR sensor

Good gaming performance
Slightly expensive

The camera app is not very useful
Fast-Performing Tablet with Useful Video and Photo Editing Apps
Microsoft Surface Pro 7 Detachable 2-in-1 Tablet
Check Price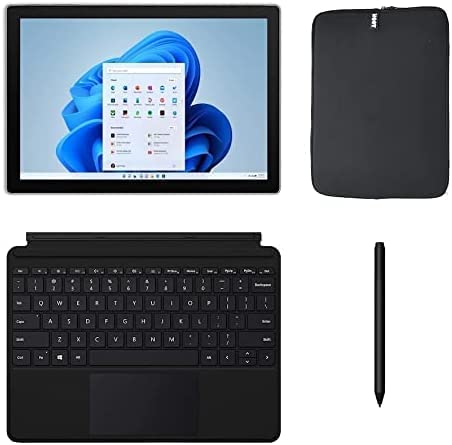 The Microsoft Surface Pro 7 boasts many upgrades, including the inclusion of a USB Type-C port. The design is similar to earlier models and could do with an upgrade. On Amazon, this tablet is being sold as a package along with a surface pen, type cover, and a sleeve bundle. The 10th Gen Intel Core Processor is the reason behind the device operating at almost double the speed of its predecessor.
The ultra-slim design of the tablet makes it very convenient for one to carry it around. Once charged, the battery will last for 10-11 hours. The 12.3-inch display screen is not only big but produces high-quality images. It also comes with ambient light sensing feature that adjusts the screen automatically to varying lighting conditions.
If you have been looking for a detachable tablet that can function both as a laptop and a mobile device, this would be the right product to invest in.

It is a great device for editing pictures and videos when you are in the office and also when you are traveling.
Works both as a laptop and a tablet

Super-fast processing unit

Good battery life

12.3-inch display screen
No Thunderbolt support

The design

needs an upgrade
Premium Quality Tablet That Offers Versatile Features
Samsung Galaxy Tab S7 8000 mAh Battery Tablet
Check Price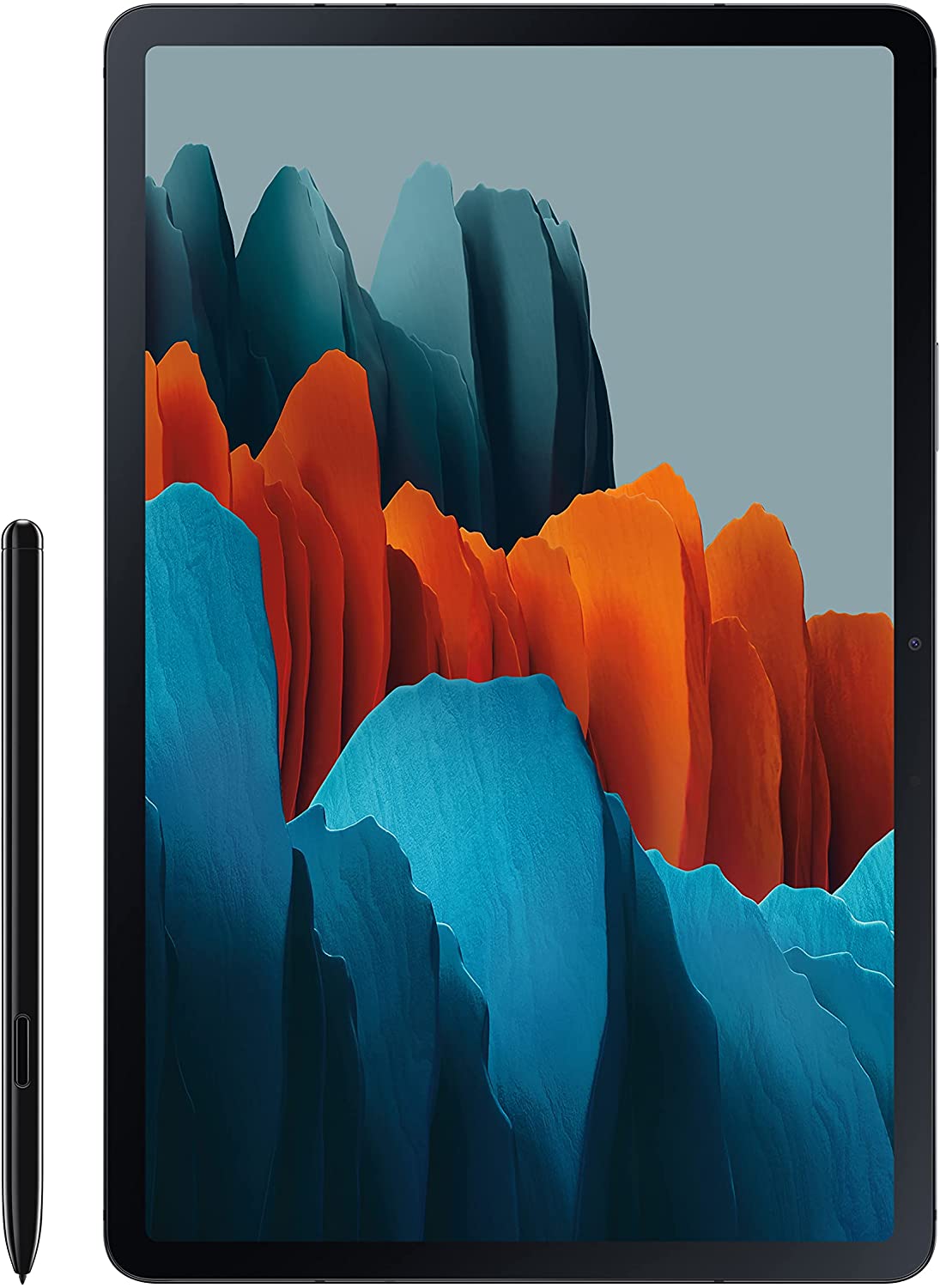 When you look for premium quality tablets, Apple's iPad is not the only option. The aluminum chassis of the Samsung Galaxy Tab S7 serves as an assurance of the fact that you can use the device for quite a long time. The battery life offered by this device is even better than the iPad Pro. The 11-inch LCD screen offers an aspect ratio of 16:10 and is one of the best display screens you will come across on a tablet.
The S Pen that you get with this device is a delight to use, owing to the great accuracy and extremely low latency offered by it. The device operates on the Snapdragon 865 Plus processor that registers a very impressive performance. One of the highlights of the tablet is its 8,000 mAh battery that lasts for more than a day on a full charge.
Why You Should Buy This?
It serves as a good alternative to Apple's iPad devices and even outperforms them in several areas.

The presence of a vibrant screen along with an S Pen and strong battery life make it an ideal tablet for various editing-based tasks.
Pros
Snapdragon 865 Plus processor

Long-lasting battery

Sleek and stylish design

120Hz display screen
Cons
Price is on the higher side

Camera performance could be better
Fast Tablet with 1.6 GHz Octa-Core Processor
HAOVM Mediapad P10 10-inch Tablet
Check Price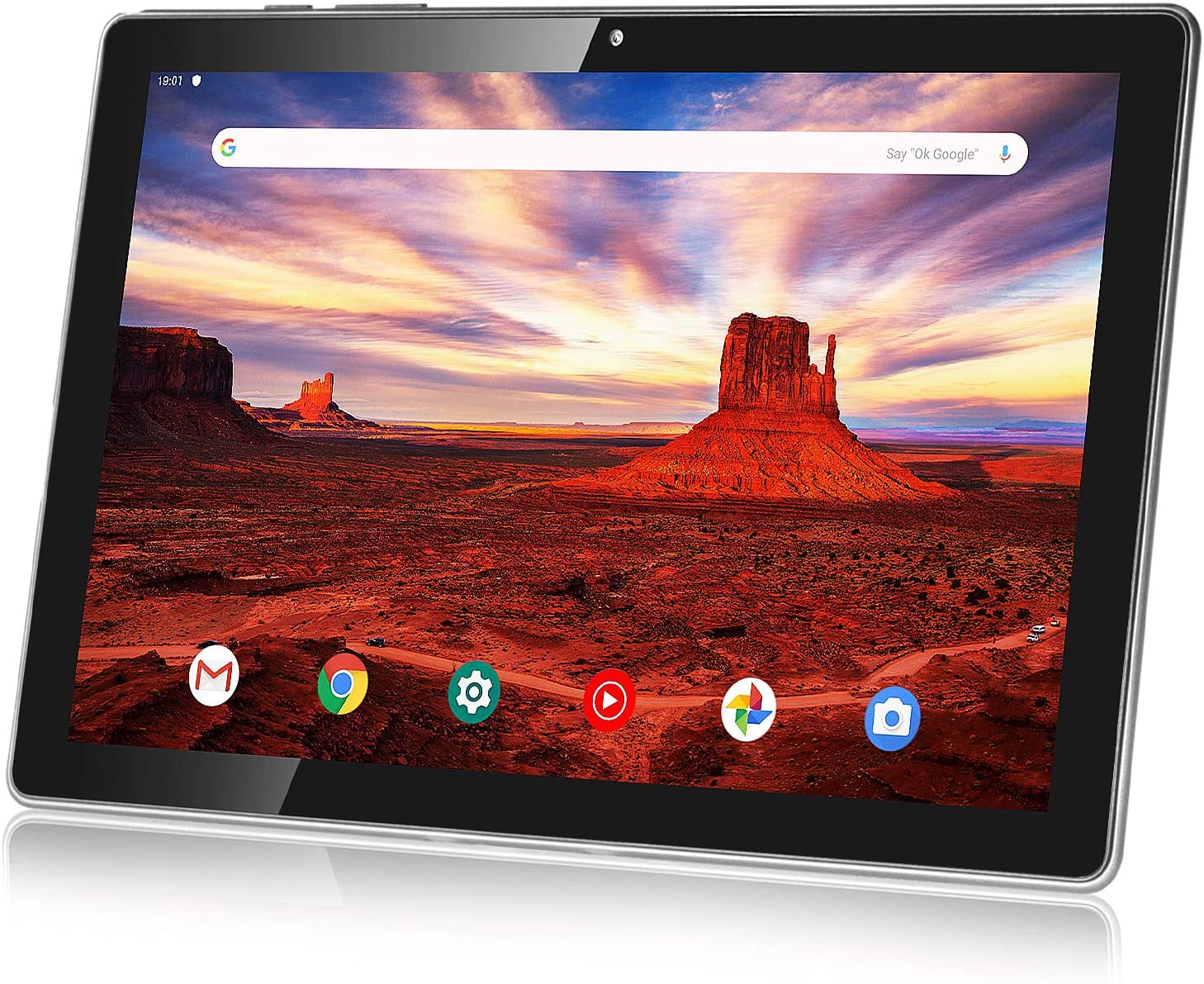 If you are worried about the battery running out while editing an important video, then buying this HAOVM tablet would help you do your work without stress. The device comes with a strong battery that takes little time to charge and lasts close to 8 hours on a full charge. The 10-inch IPS display screen is ideal for all kinds of media consumption activities, including video/photo editing and web browsing.
The 1.6 GHz octa-core processor is powerful and ensures that all your work on the tablet happens smoothly. The device offers an internal storage capacity of 128 GB and enables you to expand the memory up to 128 GB by using a micro-SD card. The brand offers a warranty of 365 days on the product. The brand will resolve any issues you face during this period for free.
The ideal option for those looking for a tablet that doesn't take long to get charged and offers long-lasting usage.

It is also recommended for those who like to carry out multiple tasks using their tablet.
365-day warranty period

1.6 GHz octa-core processor

Expandable memory

Sharp IPS display screen
Average camera performance

Color reproduction could be better
Well-Performing Laptop with Multiple Pre-Installed Apps
GAOMON M10K2018 Drawing Pen Tablet
Check Price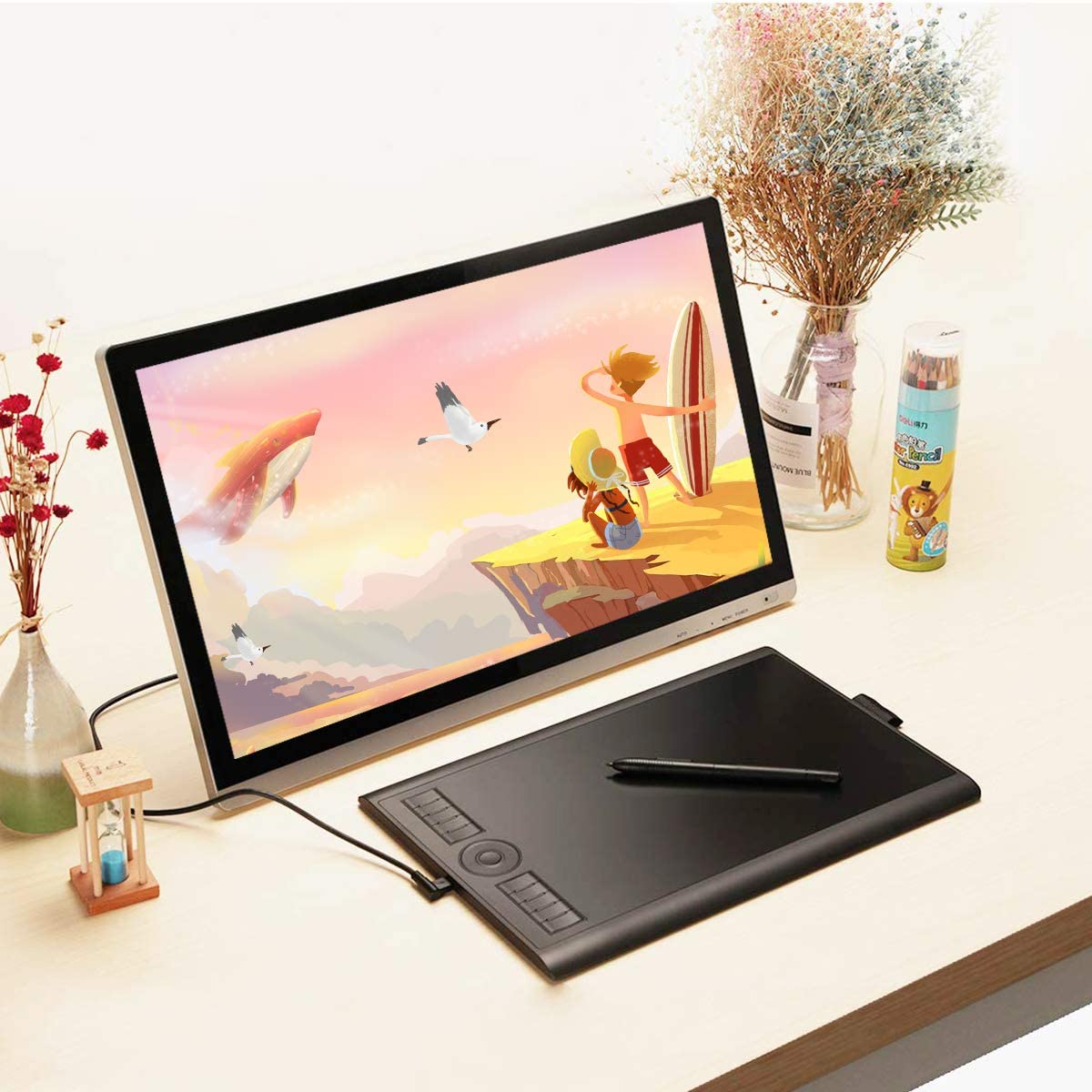 The tastefully curved structure and the matte-finished design of the GAOMON M10K2018 Drawing Pen Tablet make you warm up to it instantly. The large drawing pen tablet that you get with this device, makes you do all those things that you would do on a Samsung device using a Stylus pen. This tablet has been designed keeping in mind the requirements of those who are in a creative profession.
It comes with many features that make it very easy for the user to work on it. For instance, there are a bunch of customizable shortcut keys that help you use some frequently used functions quickly. The tablet with compatible with a large number of drawing and editing apps, including Adobe Photoshop, SketchBook Pro, Illustrator, Manga Studio, Krita, OpenCanvas, and more.
Why You Should Buy This?
An ideal device for those who pursue a career in the media industry and need a good tablet to perform various tasks related to their profession.

The drawing pen makes it very easy to draw or conceptualize different images or ideas on the tablet.
Pros
Premium design

Easy to use

Drawing pen included

Customizable shortcut keys
Cons
Slightly heavy

It gets slow at times
Sturdy Tablet Built for Professional Designers
XP-Pen Artist 22E Pro 21.5-inch Drawing Pen Display Tablet
Check Price

This XP-Pen tablet comes with a massive display screen that makes it just the right device for media professionals. It comes equipped with features that have been incorporated, keeping the work of designers in mind. No worries, as you can install any media or editing software on this tablet since it is compatible with all of them.
The display screen is truly a marvel. Apart from having anti-reflective qualities, it can also play 4K videos. It also offers a stupendous 178-degree viewing angle. Apart from the drawing pen, you also get a sturdy multi-purpose holder to keep it in. The tablet also features 16 express keys that help you perform different functions most efficiently.
Why You Should Buy This?
If you are a professional designer and looking for a tablet that leads to more productive work, then this would be the right device to invest in.

Despite being sold at a reasonable price, the tablet packs several features you would expect in a premium-quality or more expensive device.
Pros
21.5-inch IPS screen

Ergonomic design

Plug-and-play functionality

Good software integration
Cons
No finger-based touch function

Drawing pen could be more responsive
You may also read: Best tablets for taking notes
Conclusion
There are many different aspects to look for when shopping for tablets designed for artists and photographers. Photo editing and digital art require your device to have an exceptional display with accurate colors, good performance to run heavy tasks, sufficient storage capacity, and portability. The last aspect isn't necessary, but it sure is convenient.
Out of all these, the display is one of the most important aspects. You can do photo editing without great power or even a stylus, but without a great display, it is useless. You need a screen that can produce images with the right amount of sharpness, contrast, and colors. So make sure the device you are shopping for has at least HD level resolution.
You also need a device that performs exceptionally well because of the nature of your job. Photo editing and digital art require you to work on heavy files from time to time. Software like Photoshop is also very crucial for these tasks. However, you need lots of RAM to have a smooth work experience. The last thing you want is to see your cursor move frame by frame from lag. You need at least 4 GB of RAM to work on heavy tasks. The more RAM you have, the smoother workflow you will have.
Once you have the above two, all you need is great storage capacity. When it comes to photo editing, you usually have to work with a lot of RAW files, which are incredibly heavy. Not all tablets offer the same storage capacity as a laptop or desktop, but you need to know how much additional storage space can be added via microSD card slots. The more storage capacity you have, the better. You might also want to look for a great external hard drive too.
The final factor to consider is portability. As mentioned earlier, this isn't exactly necessary, but it does help a lot. You can't say when inspiration will strike as an artist or a creative individual. If your device is portable, you can carry it to college, work, coffee shops, and other places.
All these factors have been taken into account while making the above list. By browsing through the various devices reviewed above, you will find one that matches your needs in no time. Remember, before buying anything, do your due diligence by researching the product and reading customer reviews. You can only buy them once you are certain of the value they can provide you with. Ultimately you have to feel good about the purchase, and everything else will fall into place.