A couple of years ago, tablets were all the rage. While Apple iPad and Samsung's Android tablets dominated the race, there were lots of newcomers. The number of products available right now is limited when compared to the past. However, tablets have become more user-friendly, affordable, and easy to use. The best tablets for taking notes make it easier than using a laptop or a smartphone to take quick notes during school, in the office, or while attending meetings.
Taking notes is one of the most important parts of everyone's life starting from business people, journalists, and college students. But gone are the days when people used to take out their pen and paper to take notes. Tablets are the most convenient devices to take notes as it just requires switching on the tablet and starting to take notes easily which can be again edited or modified as per your requirement.
While the market is full of numerous tablets from varieties of companies, it might be difficult for many of you to get the right piece and therefore we are here to help you out.
So, we have listed down here the 8 top best tablets for taking notes. There is also an easy-to-follow buying guide that will show you the things to focus on when getting a new tablet.
See Also: Top best laptops under $200 of 2023
Buying Guide
The entire tablet market has now been consolidated to a bunch of tablets with Apple's iPad and select Android devices. Choosing one particular model primarily for taking notes should be easy because all tablets sport a large screen, are usually lightweight and if bundled with a stylus, you need not think any further.
Look for a stylus – The most productive accessory for a tablet you are buying to take notes is a stylus. While you can always purchase an affordable stylus in the aftermarket, some specific models from Samsung do bundle a stylus pen as part of the package. If note-taking is your primary use, go for one that includes the accessory.
Display size – This is a complex area because some may opine large displays are easier to write on while smaller displays are compact and easy to hold in one hand. If you are a personal assistant or someone who is going to stand for hours taking notes, go for a compact display. Everyone else will find a large display convenient to use and consume content.
Long-lasting battery life – Every meeting is important and you are not supposed to miss even trivial points. While leaving your tablet at the charging port is out of the question, consider the one that could last at least 10 hours of usage. iPads are great when it comes to nil battery drain when idle.
Hybrid/ convertible models – Some users will find a laptop with a touchscreen more convenient to use. You can use it as a tablet when taking notes and convert it into a laptop for increased productivity. Consider convertible models if you want to be a productivity powerhouse.
Compatibility with apps – Be it iOS or Android, there are dozens of note-taking apps and those that support hand-written notes. However, products like the customized Amazon Alexa tablet may restrict you from downloading some of these apps. Check if Microsoft Office and Adobe apps are supported on your tablet of choice.
Best Tablets For Taking Notes
Moderately Priced Tablet with Good Battery Life
Samsung Galaxy Tab 7 Widescreen Tablet
Check Price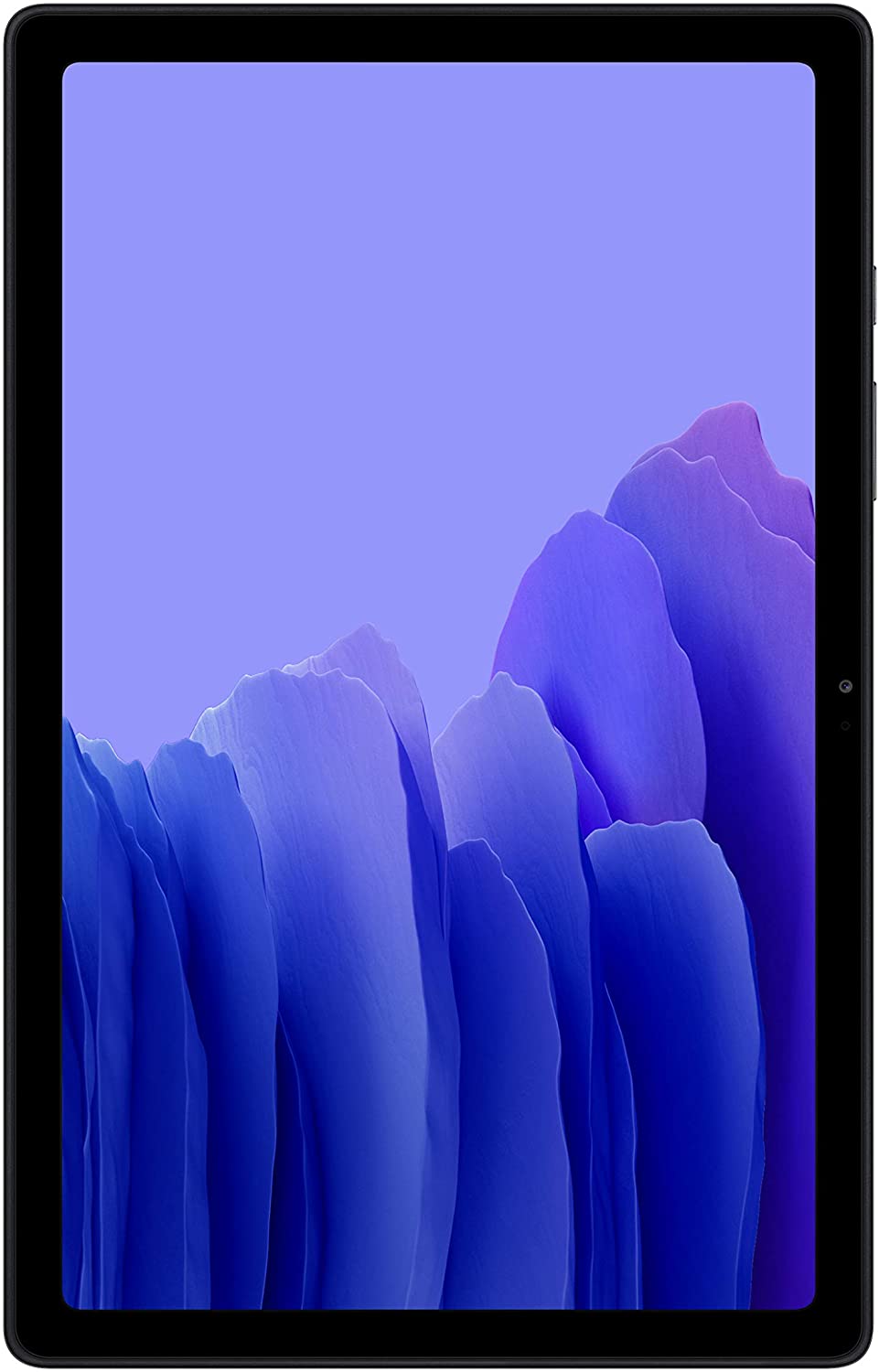 The demand for tablets is increasing every year and one of the primary reasons is the fact that a lot of them come at reasonable prices. The Samsung Galaxy Tab 7 is priced under $300 and offers the kind of features that you would expect in a more expensive device. This tablet features a 10.4-inch wide display screen along with strong battery life that proves to be ideal for binge-watching video-based content. Apart from the elaborate screen, the Dolby Atmos surround sound makes it a highly desirable tablet for multimedia content consumers.
The tablet boasts a simple and elegant design that should appeal to most people. It is available in three different colors namely gray, gold, and silver. The fact that this tablet has been targeted at those who consume entertainment-based apps extensively can be gauged by the fact that the brand offers a free six-month subscription to Spotify Premium and a two-month subscription to YouTube Premium on the purchase of this tablet. The device comes with an attractive book cover that boasts a lightweight design.
If you have been looking for a budget tablet that offers great video and sound quality, this would be a good device to invest in.

Those who like good package deals should be happy to receive a robust book cover along with this tablet.
Ultra-wide screen

Landscape-based camera

Dolby Atmos surround sound

Free subscription to multiple apps
Not fingerprint/smudge resistant

Storage space should have been higher
Premium Quality Tablet with Stylus Pen Support
Samsung Electronics Galaxy Tab S7 FE 12.4-inch Tablet
Check Price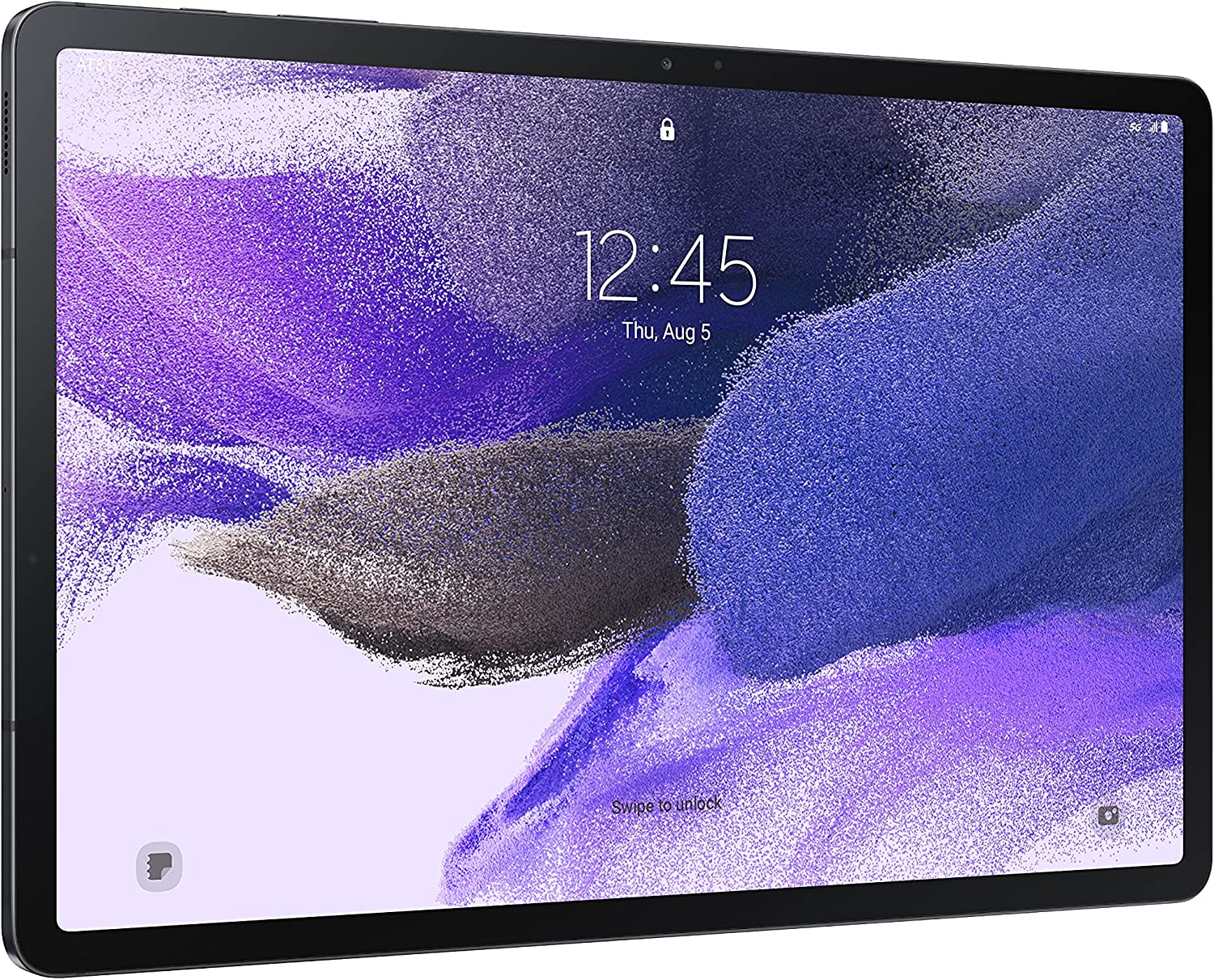 The 12.4-inch screen, that this device comes with, offers a resolution of 1600 x 2560 pixels and is ideal for consuming multimedia content. The device is available in four different color variants (mystic black, mystic green, mystic pink, and mystic silver) and two storage options (64GB and 256GB). A highly-responsive Stylus pen is provided with the device.
A suitable tablet for those who are looking for a device that offers Stylus pen support and can be used effectively to take notes.
Also recommended for those who had been wanting to invest in a well-designed tablet that comes with a vibrant display screen.
High-definition display screen
Stylus pen support
Comes with a detachable keyboard
Available in different colors and storage options
Long charging process
Lackluster gaming performance
Multi-Purpose Tablet Designed For Kids
JOEAIS LCD Colorful Writing Tablet
Check Price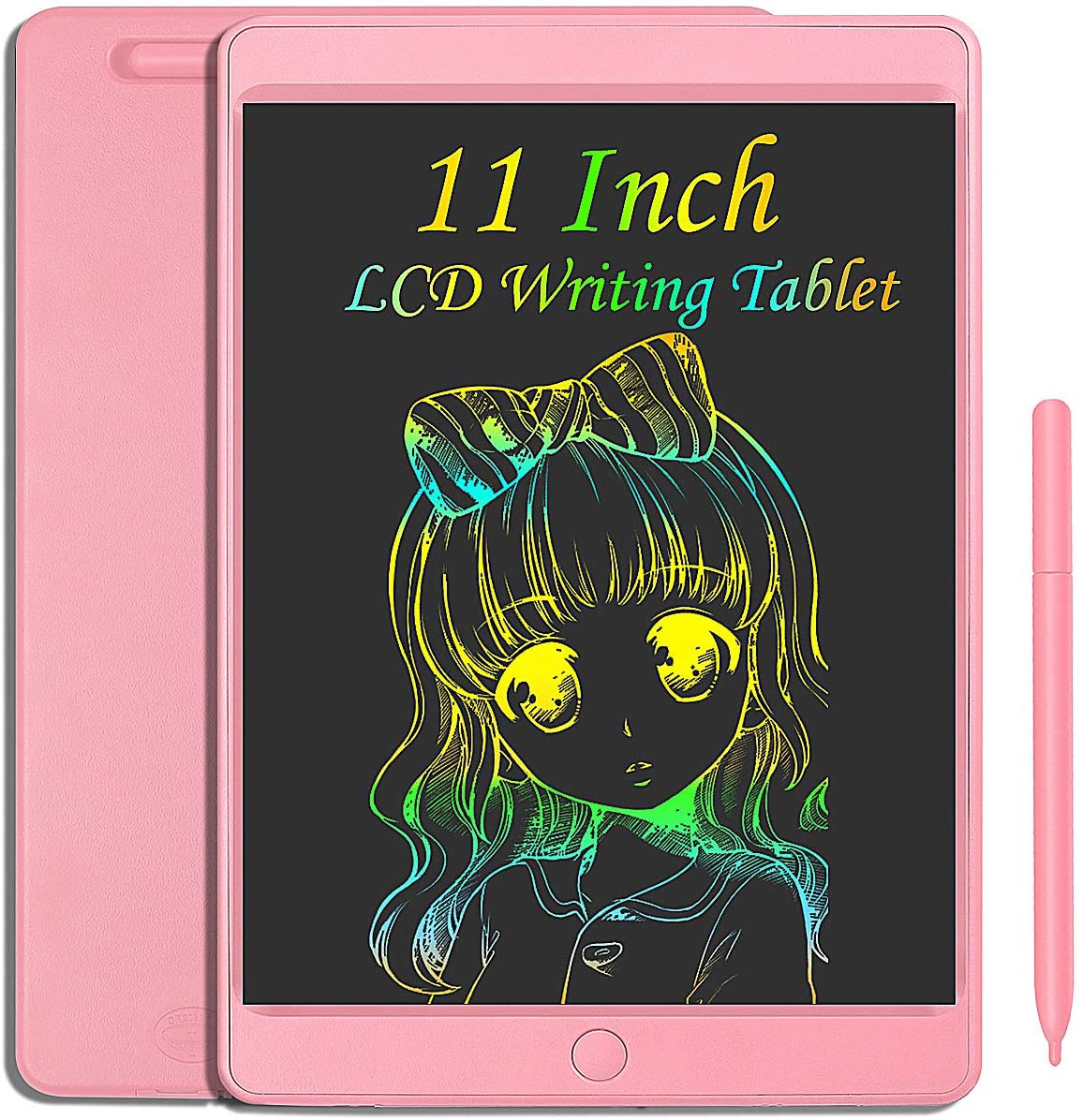 Kids today are as tech-savvy as adults. Unlike the older generations, they don't want physical notebooks but tablets to write or doodle on. This writing tablet by JOEAIS boasts a vibrant look and has been designed specifically for kids. It works similar to a writing board with the primary difference being the fact that it is an electronic device. The tablet runs on a CR2032 battery that one can replace easily once it gets exhausted.
This product is available in two different variants. One features an 11-inch widescreen and the other comes with a 12-inch display screen. The tablet is available in multiple color variants, so the kids will get the chance to pick their favorite color. The device comes armed with advanced LCD technology that helps kids write and draw smoothly. It also comes with a delete button that helps the user delete anything they have written or drawn quickly.
Priced under $14.99, this is a budget-friendly device that would prove to be a useful gift for your kids.

A well-designed device that keeps kids not only engaged but also contributes to their overall learning process.
Reasonable pricing

Vibrant and attractive design

Advanced LCD technology

Easy-to-understand features
Limited battery support

Not suitable for teenagers or adults
Affordable Tablet That Is Excellent For Taking Notes
Cimetech Eye-Friendly Writing Tablet
Check Price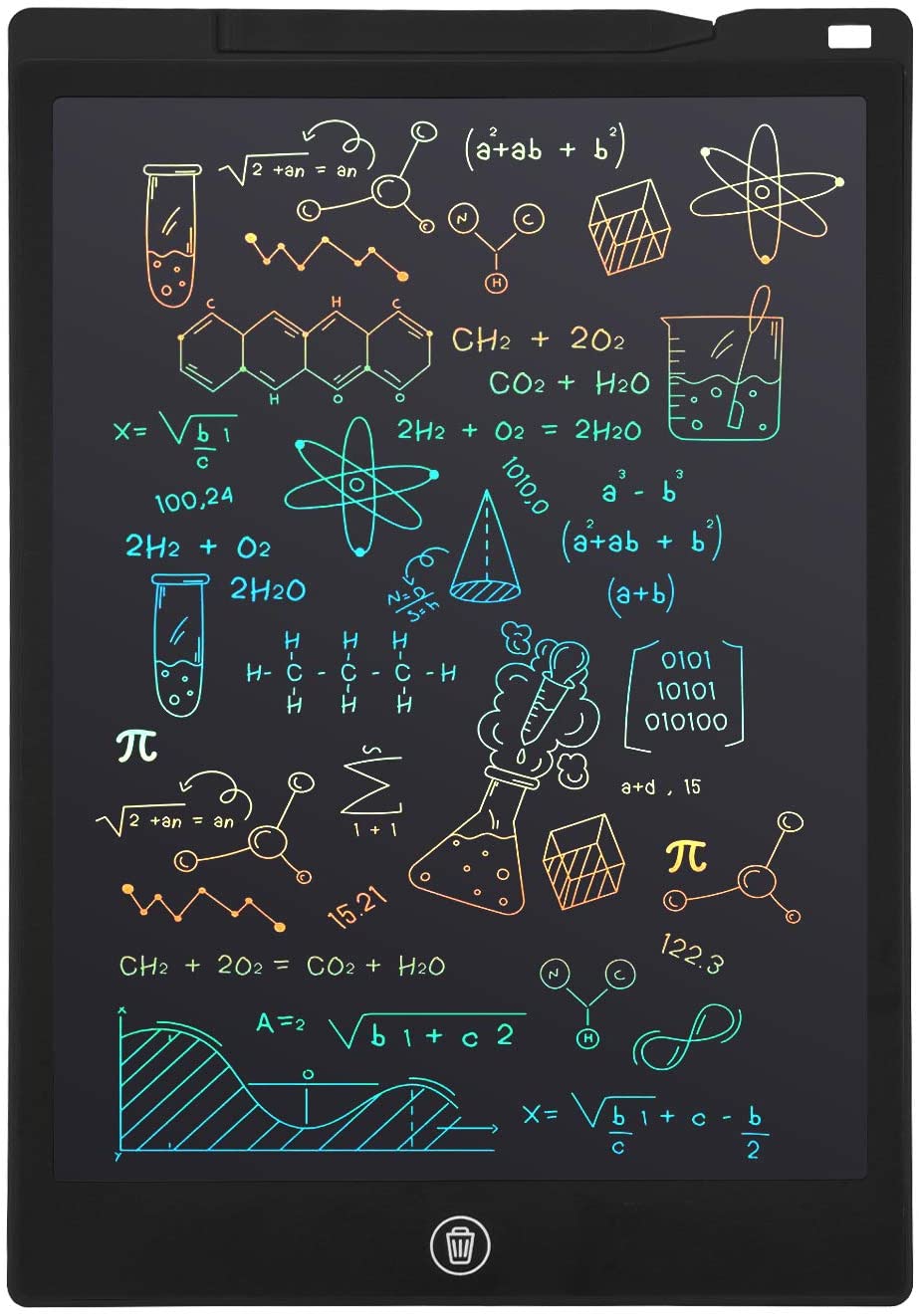 Many times, while buying a technological device for their children, parents are concerned about the radiation hurting their eyes. The anti-glare screen of this tablet ensures that you will never have to worry about this once you hand it over to your kids. Apart from a highly responsive pen, this tablet comes with wonderful features like an erase button that make it kid-friendly.
This is also a tablet that will help an adult make notes or even write down longer drafts without facing any inconvenience. Despite being a moderately priced device, it boasts advanced pressure-sensitive technology. The battery slot and the lock key are easily accessible and after using this device for a few days, the kids can operate it themselves without any help or support.
Why Should You Buy This?
Priced under $22.99, this tablet help adults make notes and kids doodle or write their lessons.

The anti-glare screen and the lightweight design are just some of the many features that make it ideal for kids.
Pros
Lightweight structure

Anti-glare display screen

Pressure-sensitive technology

Suitable for both kids and adults
Cons
No protective cover is provided

Not good enough for school or college
Well-Built Android Tablet with Strong Battery Life
Zonmai 10.1-inch Screen Tablet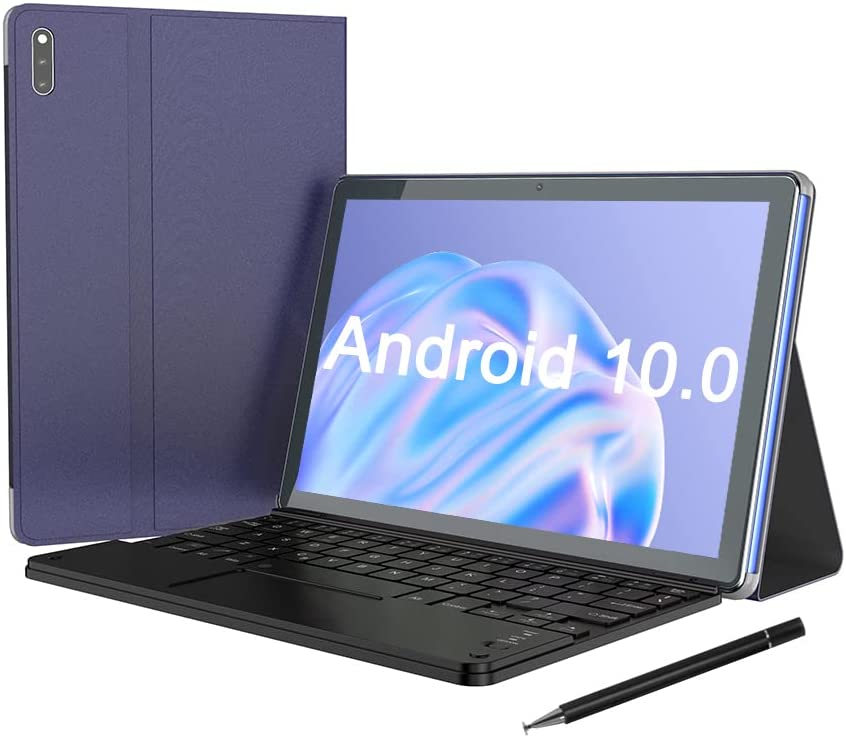 Featuring an 8,000mAh battery, this Zonmai tablet would last you for several hours even if you watch binge-watch high-definition videos one after the other. The 10-1-inch IPS display screen offers a resolution of 1280 x 800 pixels and produces high-quality images. Running on a quad-core processor, the device offers great speed and accuracy even while performing multiple tasks at the same time.
Along with the main product, the brand provides a data cable and a 2A charger, and a durable leather case. The screen is touch-sensitive and is most suitable for writing down notes. While the tablet supports 5G connectivity and dual-band Wi-Fi, there should have been a greater number of connectivity options. If you like to download most internet-based material onto your tablet, then you will greatly appreciate the storage space this device offers.
If you travel extensively, then you would hugely benefit from the robust battery life this tablet offers.

Along with taking notes, this is an ideal laptop for watching movies, doing video calls, and reading e-books.
Large and vibrant display screen

Reliable processor

Features headphone jack

Long-lasting battery
Average thermal management

Limited connectivity ports
Lightweight Tablet with User-Friendly Interface
Samsung Galaxy Tab A 8.0 Multi-Window Function Tablet
Check Price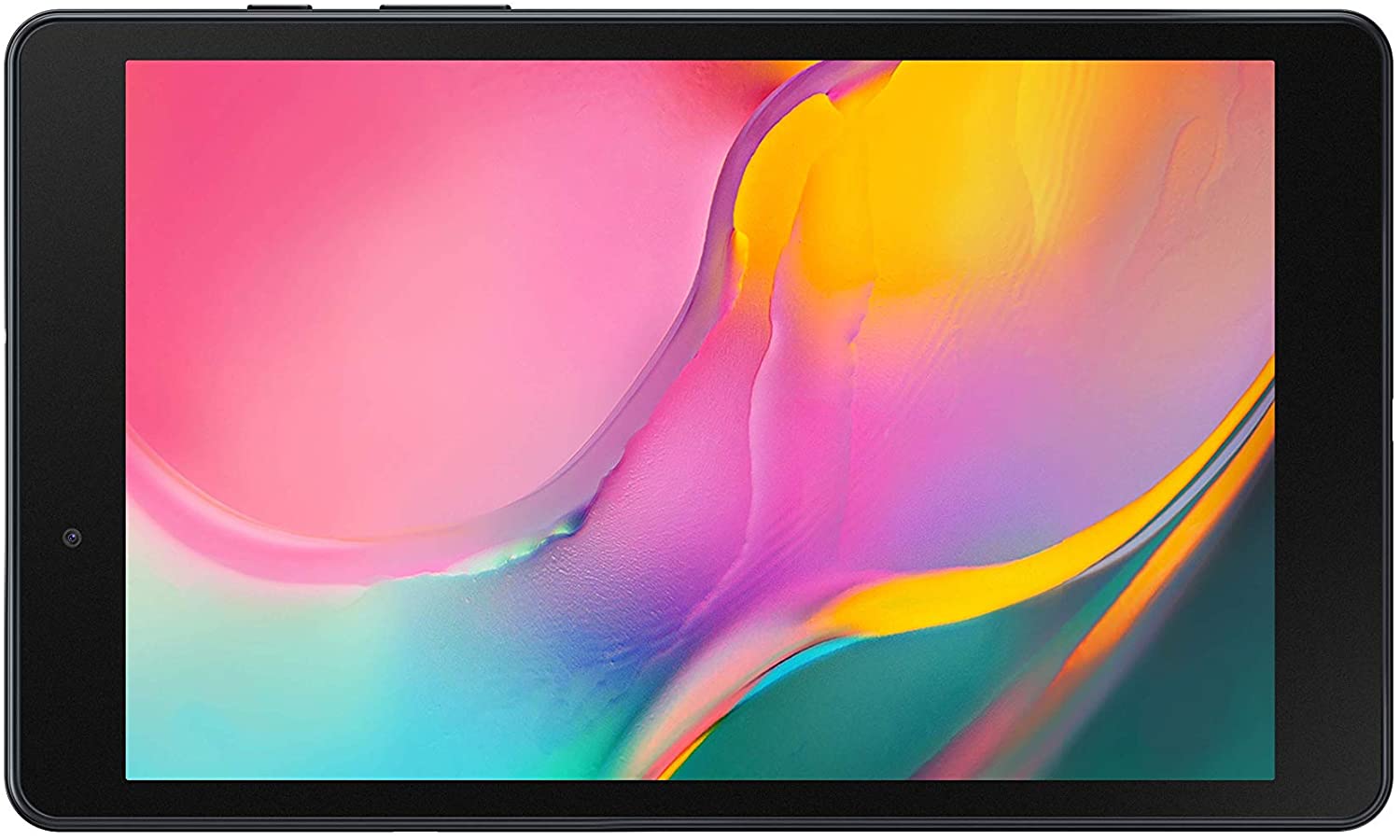 This tablet boasts the unique multi-window functionality which means you can open two apps simultaneously on the screen and use them. The device features an 8-inch widescreen that might be a little small for some people but should work well for those who prefer using compact devices. This tablet comes in two different variants. One is the 64 GB version and the other offers a storage capacity of 32 GB.
The device features a dual-speaker setup that offers a great aural experience courtesy of its surround sound. On a full charge, the tablet can last for 12-13 hours. So, if you are planning a weekend trip with your friends or are about to travel for work, you will not have to worry about the battery running out. The device supports all audio and video playing formats.
Why Should You Buy This?
Recommended for those who travel frequently and need a compact tablet with great battery life.

Also recommended for those who prefer lightweight tablets over bulkier ones.
Pros
Available in two different storage options

Compatible with all media players

Strong battery life

Easy to carry
Cons
Smaller screen

Limited accessories provided
Graphics Drawing Tablet with Full Lamination Technology
Huion Kamvas 13 Large Screen Tablet
Check Price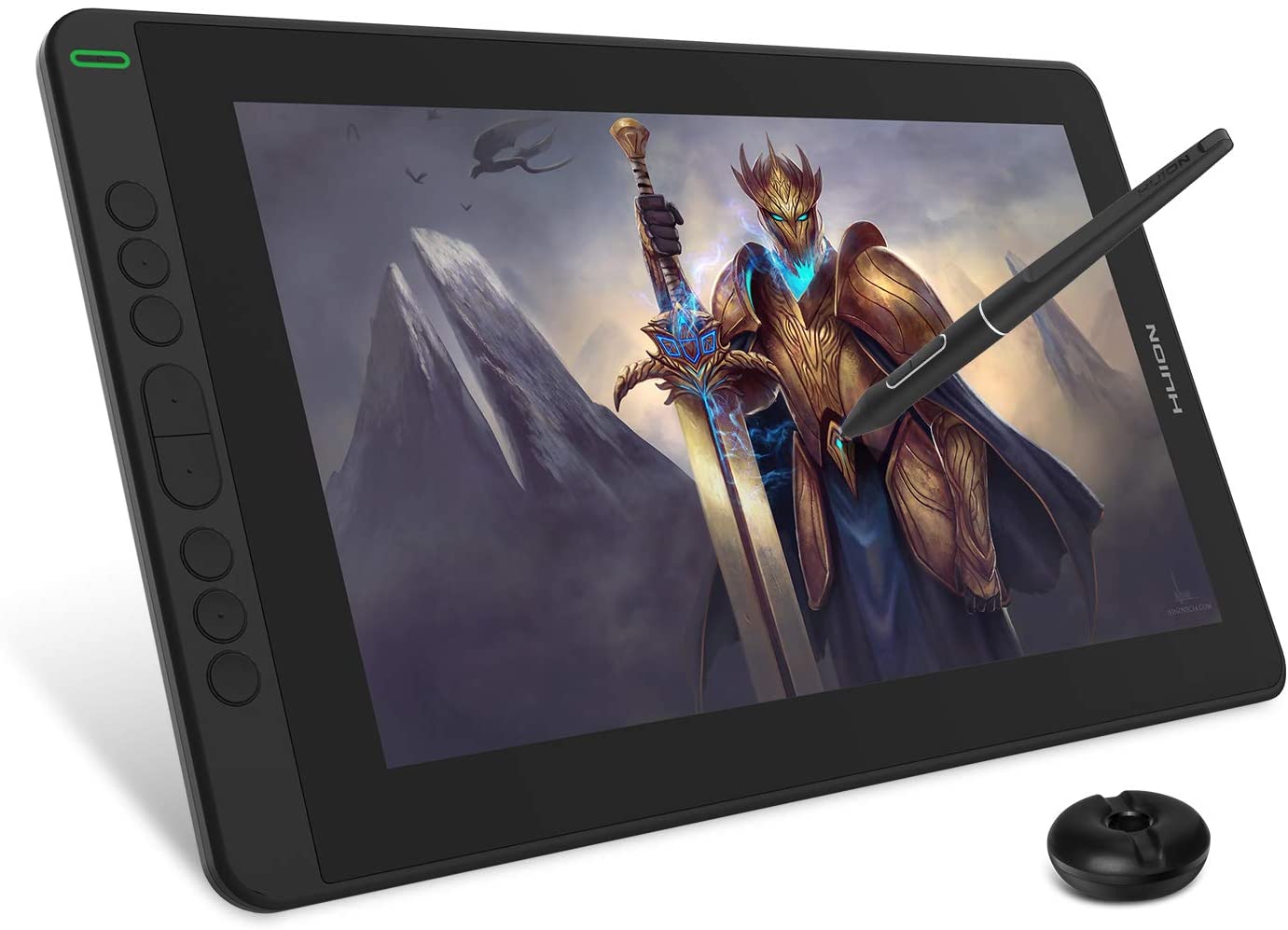 The HuionKamvas 13 is one tablet that is being used by graphic designers all across the world to put flesh out their designs. You might not have access to a full-fledged PC at times and when inspiration or some great idea strikes, you can put it down using this tablet which comes with a 13.3-inch high-definition screen producing a resolution of 1920 x 1080 pixels.
The device features two distinct Type-C ports which make connecting to different devices convenient. The full lamination technology that it comes with makes it very easy for one to make notes or draw intricate designs on it. The anti-glare film on the screen ensures that you don't see any reflection or external light while watching a film or a video.
Why Should You Buy This?
Because of its features and the kind of technology it comes with, it proves to be an extremely useful tablet for professional graphic designers or anybody who is into some form of designing.

Those who are particular have a great visual experience on their devices, will be very happy with its high-definition screen which offers a 178-degree viewing angle.
Pros
Modern technological features

Good connectivity options

Multiple programmable keys

Great viewing angles
Cons
Cannot use fingers to operate the screen

Plastic build
Affordable, compact, and supports voice AI Alexa
Fire HD8 Tablet
Check Price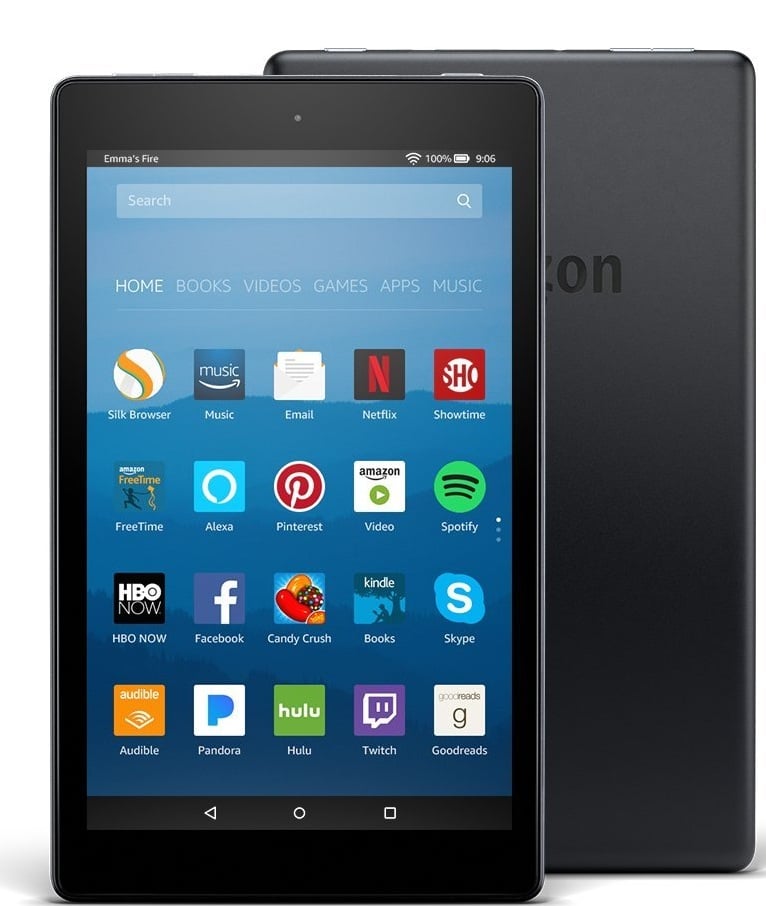 The world is moving towards a hands-free environment where voice AI is taking over and Amazon's Alexa is one of the most popular choices around. The Fire HD 8 is extremely cheap when compared to what brands like Samsung or Apple offer. Amazon made it possible by implementing many of its popular services into the tablet including Alexa.
You can send commands and take notes by reading them out to the voice AI. That's a convenient option that none of the other tablets can provide. The Fire HD 8 is bigger by an inch than the HD 7 but that does make a difference. The colorful tablet is available in a wide range of color choices. The tablet is powered by a 1.3 GHz processor with 1.5 GB of RAM and supports Dolby Audio making it awesome to consume media on this device.
Why Should You Buy This?
The 8-inch display is compact and easy to take notes
It is affordable and supports the Amazon store making it a good choice for book lovers
See also: Top best laptops for programming
FAQs
What are the key features to consider when choosing a tablet for taking notes in 2023?
An easy question to answer! Look for a compact screen size and make sure it has long-lasting battery life. Another key feature to look for is the display's brightness levels if you are going to use it in a brightly lit office environment.
How do I choose a stylus for my tablet?
There are dozens of stylus and touchscreen pens available on e-commerce websites. As a matter of fact, all of them are compatible with your tablet but for Apple iPads, you should consider purchasing the more expensive Apple Pen for best compatibility.
Should I go for an iOS or Android tablet for taking notes?
Most note-taking apps like Evernote, Google Keep, and Microsoft One Note are commonly found on both iOS and Android. Both operating systems are available on compact, smaller tablets and also on huge ones like the iPad Pro. Unless you are an artist, you will find Android tablets more affordable and easy to buy.
What if I accidentally drop my tablet?
Most products are covered within their one-year limited warranty period. Consider using a screen guard and case to safeguard it against such falls. If the display cracks, you should get it replaced out of warranty unless you have signed up for extended warranty packages.
Why choose touchscreen tablets over laptops for taking notes?
Laptops are heavy and emit lots of heat while tablets are compact, lightweight, and easy to carry around for people who are constantly on the move.
Can I use a Bluetooth keyboard and mouse with my tablet?
Yes. Every tablet is equipped with Bluetooth functionality and specific apps are designed to support external hardware to help your productivity.
Does my tablet work with third-party chargers?
Apple iPads are designed to work only with officially certified chargers while other tablets usually work with any Micro USB or Type C charger unless otherwise specified by the manufacturer.
Conclusion
These are the top-best tablets for taking notes. Most of the tablets mentioned here are great for taking notes while they are available in affordable ranges also. Many more options are also available in the market. So you can always look for them as well if the above-mentioned tablets do not fit you.