Technobezz is supported by its audience. We may get a commission from retail offers
HP 14 Durable Quality Laptop
Asus Compact-Sized Laptop For Students
Lenovo IdeaPad 3 Lightweight Laptop
Table of Content
You will get plenty of laptops under $500, but there are a few important factors to consider when buying laptops for college students. Huge storage is the main criterion. Great battery capacity, portability, budget, and rugged design are the other needed factors. When you start attending college, you need a laptop that can help you with your studies and do the assignments given in the variety of subjects or courses you take up. This is when you have not started making money on your own, so you would prefer to look for a laptop that fulfills the objectives mentioned above but does not burn a hole in your pocket.
Here is a list of the best laptops for college students under $500 in 2023.
See also: Top best laptops for video editing to buy in 2023
Buying Guide
Modern educational systems have moved to digital platforms, and college students are found using their laptops even in their classrooms. Sometimes, parents are looking to buy the best laptop for their children. Students themselves will be searching online to find a laptop to suit their needs. The very nature of this segment is such that you wouldn't want to spend more than $500 on the machine. There are a few key specifications and features which need to be considered in a laptop that is selling for below $500. You can find some very good laptops at this price.
Processor: You would want a decent processor for your student laptop. An Intel i5 processor or even a later generation i3 processor would do the job. Unless you have chosen subjects in college that require heavy graphics work, all your other requirements can be met with these processors. Don't go below these.
Storage: The general understanding is that students will have a lot to store on their laptops for future reference. If you are entering college for a three-year course, you would want your laptop to store all the information for this entire duration. You must ensure that the laptop you want to buy has at least 1TB of storage space. A decent RAM of 8GB should be sufficient.
Weight of the Laptop: This is a critical input. As a student, you will be carrying the laptop around a lot within the campus and off it. While buying a laptop, make sure it is not too heavy. You should be better off if it can be kept at around 5 pounds and below that.
Battery: Battery life is very critical for your laptop as a student. If you are going to take it to the classrooms and later to the library, you will want the battery to last at least 8 to 9 hours. You can put it to charge as soon as you return to your living quarters and work with the charger connected. This will make sure you have 100% battery power when you leave for college. Check the battery life with the seller.
Screen Size: The screen size on the laptop used by students is not very critical. Since your budget is also below $500, look for all other specs described above, and if all those boxes are ticked, then a 15-inch display is good enough. Even if you have to compromise with a slightly smaller size, you should take it.
10 Best Laptops For College Students Under $500 2023
Versatile Laptop That Is Priced Under $500
HP 14 Durable Quality Laptop
Check Price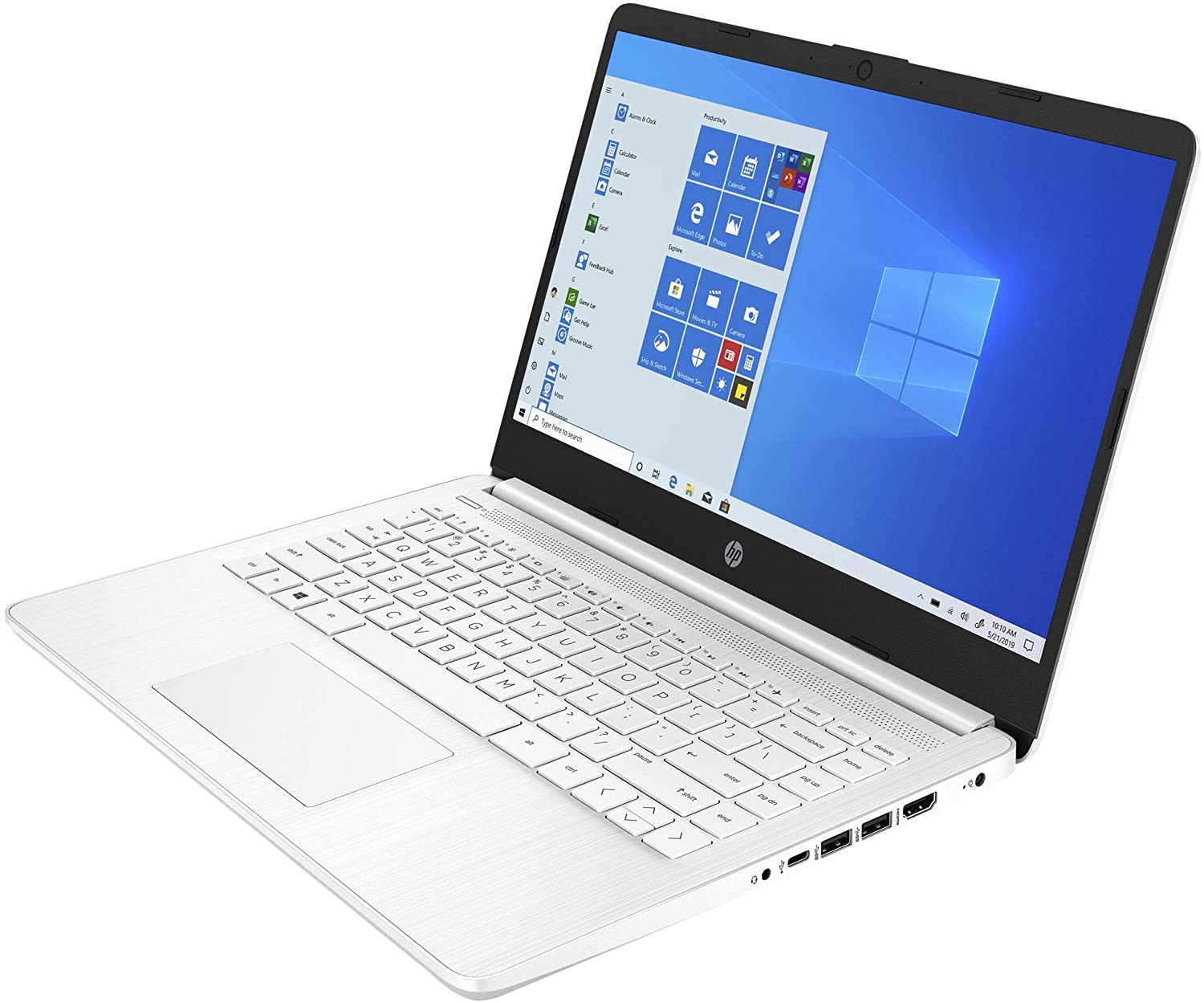 This HP laptop comes equipped with an AMD 3000 series processor that ensures it performs all kinds of tasks at a very high speed. The 14-inch wide-screen is not touch-enabled but offers a resolution of 1366 x 768 pixels. The device comes in various colors, including black, white, silver, and indigo blue. It is made of aluminum chassis, which apart from making it look stylish, also lends a good amount of durability.
The high-bandwidth RAM contributes greatly to the smooth performance you experience while playing high-end games or using heavy photo and video editing software. On a single charge, the laptop will last you 10 hours. At 3.24 lbs, it is quite a lightweight device, and you can carry it easily from one class to another. Along with this laptop, the brand offers a free Microsoft Office package that can be used for a year.
It comes with all the features a college student would wish for on their laptop.

Also recommended for those planning to invest in a well-rounded laptop that can be bought for less than $500.
Lightweight and sturdy

Fast-performing processor

Multiple connectivity options

Available in multiple color options
Moderate battery life

Graphics quality could be better
Lightweight Laptop with 11.6 FHD Screen
Asus Compact-Sized Laptop For Students
Check Price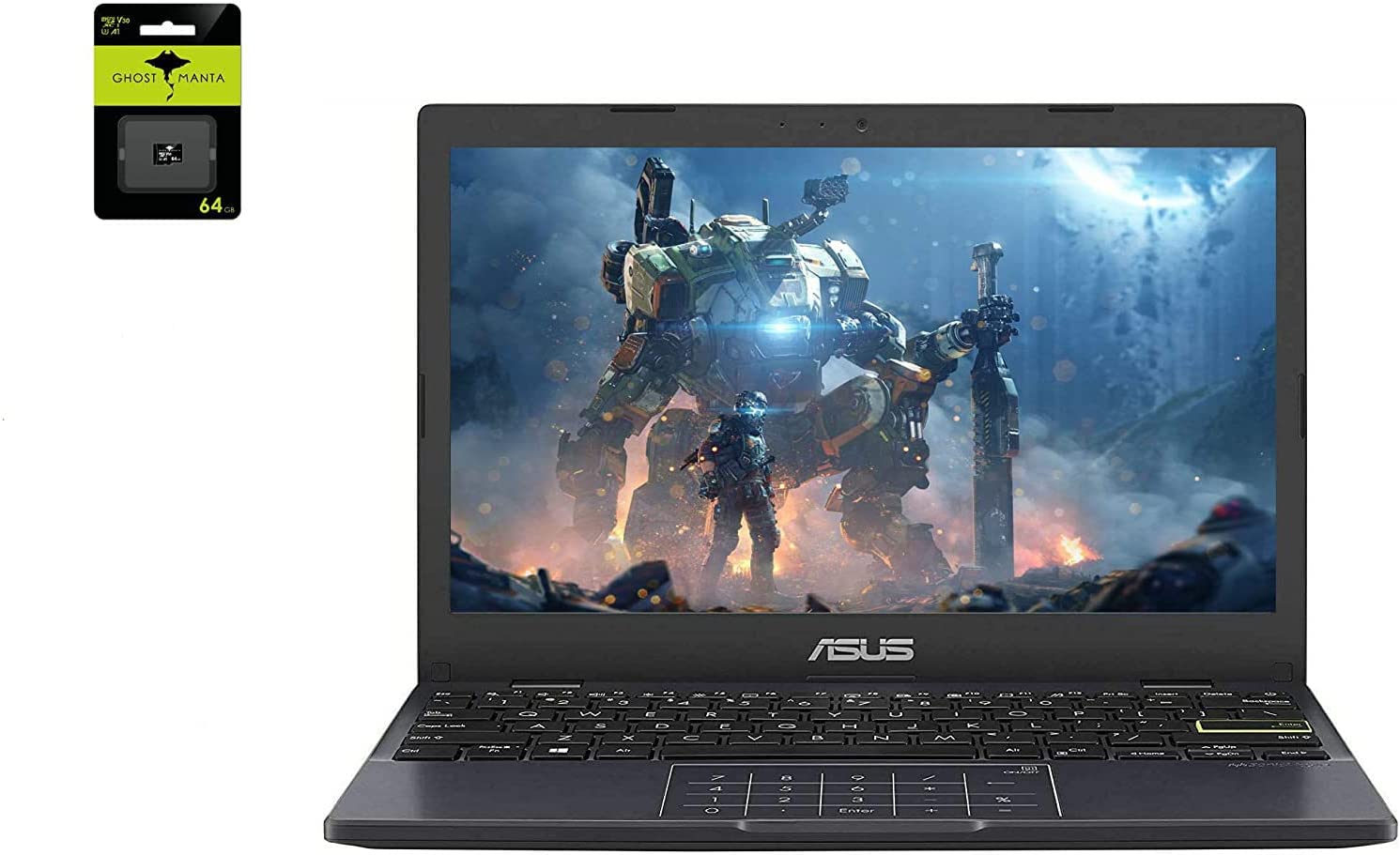 If you have set aside a budget of $500 for buying a new laptop, then you should look at this high-performing laptop by Asus that is available for half the amount. The laptop has several high-end features, including palm-rejection technology that gives you excellent control over the cursor. The device weighs just about 2.31 lbs and can easily slip into a bag when you head out to class.
One of the highlights of this laptop is the Intel Celeron N4020 processor, which it comes equipped with. Aside from ensuring smooth performance for the device, it also lets you play high-end games without lagging. The 11.6-inch display screen produces high-definition images. While this laptop might not appeal to those who prefer elaborate laptops, it should work very well for those who are more at ease using compact devices.
If you have been looking for a compact and lightweight laptop that can be easily carried to college, this would be one of the best devices to invest in.

It is also recommended for college students looking for a budget-friendly laptop that offers good gaming performance.
Budget-friendly

Robust processing unit

180-degree lay-flat hinge

Extremely lightweight and thin
Clunky keyboard

The display could have been brighter
Budget-Friendly Sturdy Laptop For College Students
Lenovo IdeaPad 3 Lightweight Laptop
Check Price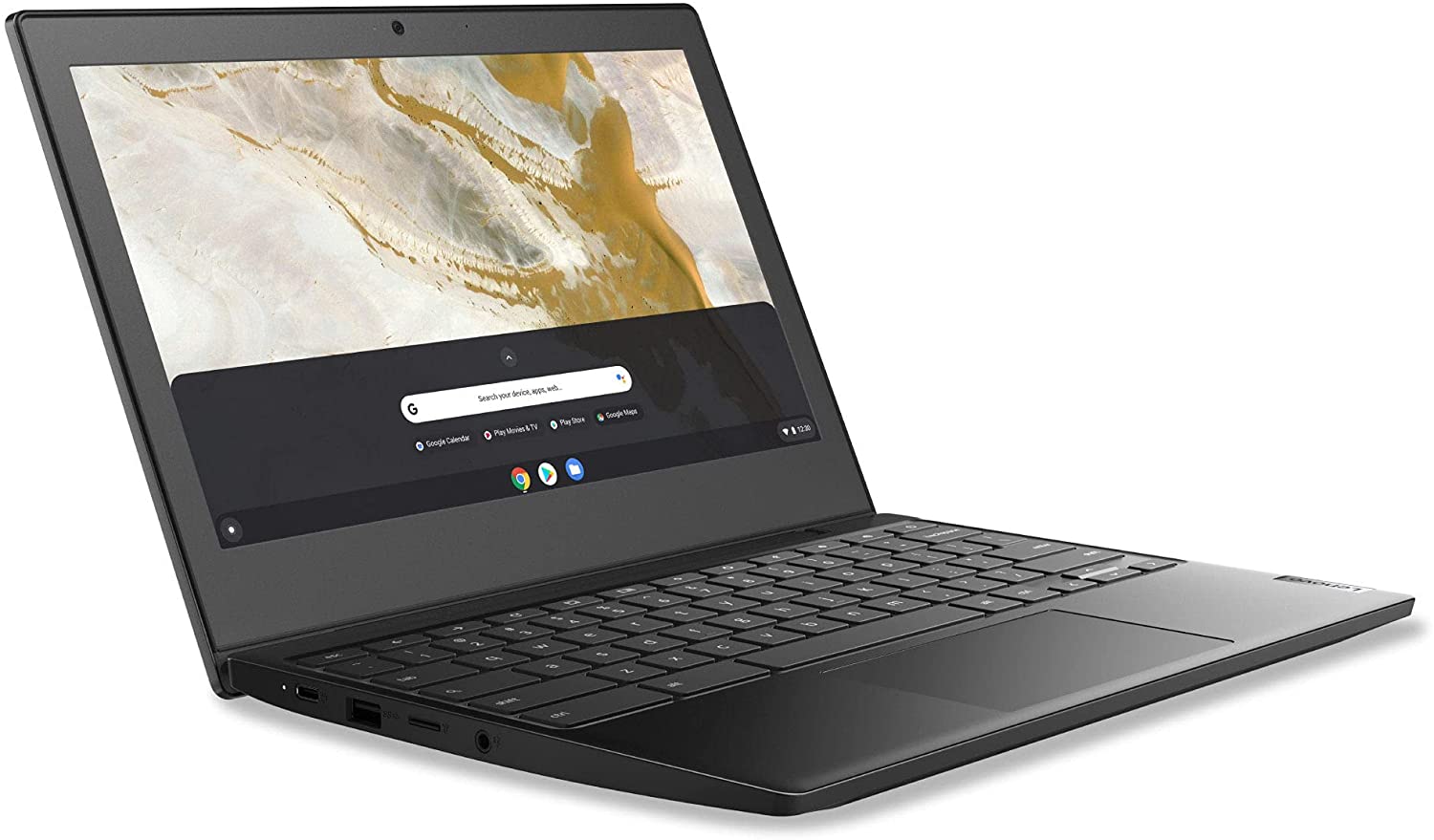 With an 11.6-inch display screen, the Lenovo IdeaPad 3 is suitable for anybody who likes using compact and lightweight devices. It comes with a 720p webcam, making it a very good device for college students who regularly attend online classes. One of its biggest selling points is its highly durable build quality. Despite being a budget laptop, it boasts a premium design.
The device comes with an Intel Celeron N4020 processor that offers a speed of 1.1 GHz and assures you of fast and reliable performance. It features connectivity options, including a built-in microSD card reader. The laptop features dual stereo speakers that produce excellent audio output. The battery offers a backup of around 10 hours on a single full charge.
Highly recommended for college students looking for a moderately priced laptop that offers a good blend of style and functionality.

Its high-quality keyboard makes the device a good option for those who type extensively.
Multiple connectivity ports

High-definition webcam

Compact structure

High-performing processor
Average battery life

Middling viewing angles
Lightweight 2-in-1 Device Designed For College Students
Acer Chromebook Spin 311 11.6-inch Convertible Laptop
Check Price
These days, most college students cannot do without a laptop and a tablet. Instead of buying both, you can invest in this 2-in-1 device that doubles up as both. The touch-enabled screen is compact and offers a resolution of 1366 x 768 pixels. The 4760mAh battery is powerful and offers a runtime of 15-16 hours when fully charged.
The device comes equipped with dual speakers that produce crystal-clear audio output. The weight of the laptop is just about 2.65 lbs, so it wouldn't be difficult for you to carry it to college every day. You have many connectivity options on the device, including an audio combo jack. However, there is no microSD card slot here. MediatekMT8183 Processor ensures steady performance for the device.
Why You Should Buy This?
Ideal for college students who need both a laptop and a tablet regularly.

It is also recommended for professionals who travel extensively and wish to invest in a budget-friendly convertible device offering solid battery support.
Pros
Robust battery life

2-in-1 convertible feature

Excellent speakers

Compact and lightweight
Cons
No MicroSD card support

The screen could have been brighter
Ultra-Portable Laptop Designed For Students
Samsung Chromebook 4 Budget-Friendly Laptop
Check Price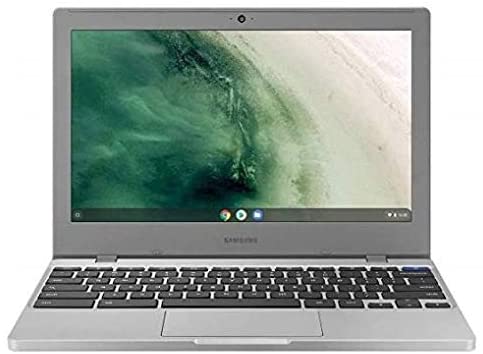 One of the highlights of the Samsung Chromebook is its robust battery life, which offers a runtime of 12.5 hours. If you just run your fingers through the laptop, you will realize it has been designed to last. It is highly resistant to high temperatures, low pressure, and humidity. The 11.6-inch screen offers a resolution of 1366 x 768 pixels and could have been much brighter.
Despite being a low-priced laptop, it offers a variety of features that most college students would find useful. The 1.1Ghz Intel Celeron Processor ensures the laptop doesn't slow down even when you perform multiple tasks simultaneously. It has multiple connectivity options, including a USB-C port, a headphone jack, and a microSD card slot.
Highly recommended for those looking for a Samsung laptop that comes at a very affordable price.

It proved to be a good investment for those who travel extensively and need a laptop that is durable and lightweight in equal measures.
Long-lasting battery

Powerful processor

Strong connectivity support

Durable and lightweight structure
Average audio output

Dull display screen
14-inch Wide Convertible Laptop with Backlit Keyboard
HP Pavilion x360 Touch-Enabled Screen Laptop
Check Price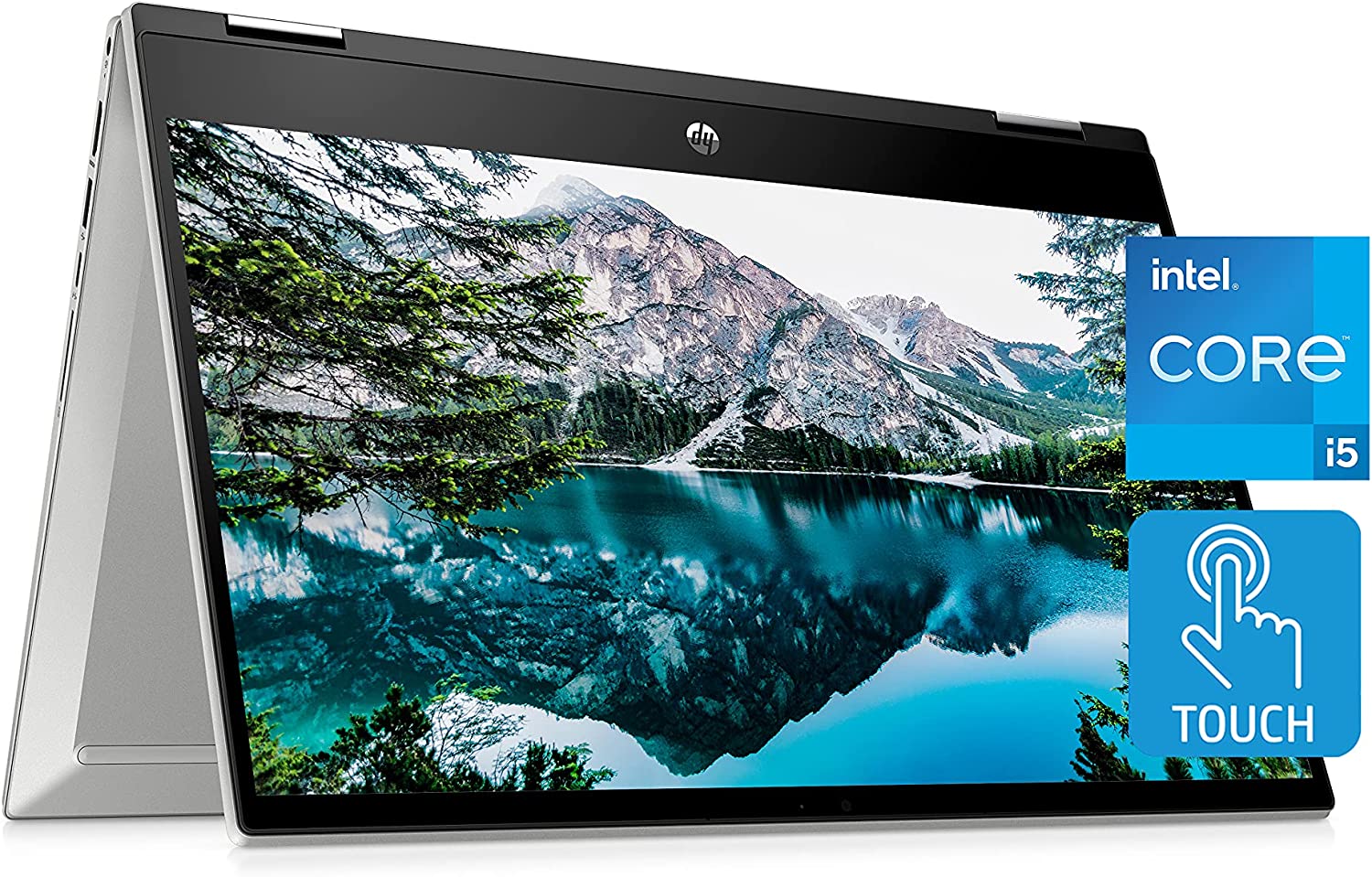 The 14-inch screen of this device, which offers a 1920 x 1080 pixels resolution, makes you fall in love with it as soon as you see it. With a refresh rate of 60Hz, the screen offers tremendous picture clarity. The device is made of premium quality plastic that lends it durability. The Intel Core i3-1125G4 processor ensures that the system registers high-speed performance at all times. The list of connectivity ports, which includes a dedicated HDMI port, runs quite long.
The 360-degree hinge is one of the standout features of this device. Because it is a convertible device, you can use it as a laptop or a tablet. With a weight of 3.3 lbs or 1.5 kilograms, it would not be difficult for college students to carry it from one class to another. The backlit keyboard on this device appeals greatly to younger users. The battery, when optimally charged, offers a runtime of 8-9 hours which is just about okay.
Why You Should Buy This?
An ideal option for those looking for a device that works equally well as a laptop and a tablet.

It is also recommended for those who wish to invest in a convertible device with several premium features.
Pros
Backlit keyboard

Convertible device

High-end processor

Sharp display screen
Cons
Inadequate battery life

Low-resolution webcam
Best Laptop For College Students With Excellent Storage And Performance
DELL INSPIRON I3567 5664BLK PUS 15.6
Check Price
This is the ideal choice for you if you are looking for a great laptop with multi-tasking ability. This laptop is designed with all the high-end features to make it powerful. The multitasking ability ensures you can accomplish all your tasks in less time. The specification of this Dell laptop includes an Intel Core i5-7200U processor at 2.5 GHz, 8GB RAM, 2TB HDD storage, Intel HD graphics 620, and the amazing15.6-inches wide touchscreen display. The display has a resolution of 1366×768. Other features include a Stereo speaker, MaxxAudio, built-in media reader, backlit keyboard, etc. The best part of this laptop is its excellent performance. In other words, this is a great combo under $500.
Why Should You Buy This?
This is a good laptop when you need to do a variety of tasks at the same time in the college
The Intel Core i5-7200U processor contributes to its ability to multi-task and work fast without any glitches
Apart from being a good companion for day-to-day requirements, it provides good entertainment options
The laptop is convenient to be carried around
See also: Top best gaming laptops under $1000
Frequently Asked Questions
1. Will there be a compromise in quality since the laptop is priced below $500?
No, not necessarily. A laptop priced below $500 will offer the same functions and performance as any other laptop. The laptop's price keeps increasing as higher-level processors or incremental features are added. To some extent, other features like the material used to construct the laptop's body can impact the price. The life of the machine is a consideration too. There will be no reduction or compromise in performance.
2. Can I buy a refurbished laptop if I am getting below $500?
It is an individual choice. You are taking a risk when you buy a refurbished laptop. As a student, you may not be able to afford to buy another machine if this fails. You should invest in a new laptop from a reputed manufacturer. A warranty is attached to the new laptop, usually for one year. For a small fee, you may be able to extend this for longer as well. You won't get such facilities with a refurbished laptop.
3. What is the highest level of processor I can expect in a laptop below $500?
It can depend on the manufacturer or brand. You may be able to find a 6th or 7th-generation Intel i5 processor for the price range you are suggesting. You may be unable to find the next-level i7 processors at this price. There may be laptops with AMD processors considered equivalent to the Intel chipsets.
4. Will I get a free carrying case along with the laptop?
Most brands include a backpack along with their laptops. Users carry them on their backs, and their logos are printed prominently on the backpacks. This gives them indirect publicity. Therefore, giving away a free backpack is very much the norm these days.
5. Can I pay for the laptop using my credit card?
You should be able to. Check the listing on the seller's page. Check if your credit card has a balance credit available to cover the laptop's price. Do remember credit cards charge a huge interest while making repayments, especially when payments are delayed. Unless your credit card issuer offers an EMI facility with lower interest rates, it makes no sense to buy using your credit card.
Conclusion
These are the ten best laptops for college students under $500 in 2023. Now that you have looked at the different laptops you get in a specific budget (under $500, in this case), you must go for the one which has the features you think are essential in a device you would be using throughout your college years. All the laptops mentioned above are equipped with high-end configurations.
Was this article helpful?
This helps us improve our website.