Technobezz is supported by its audience. We may get a commission from retail offers
HP 14 14-inch Anti-Glare Display Screen Laptop
Lenovo Ideapad 3i Intel Core i3 Laptop
2021 512GB SSD Apple MacBook Pro
Table of Content
Looking for one of the best laptops for video editing? Whether you are a professional editor or someone who dabbles in video editing for personal or commercial reasons, you need a good product with a great display and sufficient power to perform heavy tasks. Though this may sound simple, it's harder than shopping for gaming or entertainment laptops. The reason for this is that video editing is one of the most taxing tasks that can be performed on a desktop computer. So, finding a laptop for the same purpose is no easy task.
Editing small home videos or small clips may not be that difficult, nor would it require a powerful laptop, but working on short films or professional videos is a completely different feat. You need a laptop that can not only pack a serious punch performance-wise but also have a great display with great colors and clear visuals. Many laptops feature screens that often create specific tints on the display. You should never go for such a laptop if you want to do editing work. You want the laptop to have accurate colors and a high-definition display with a great resolution.
Apart from the display and performance, you also, of course, want a laptop that looks and feels good too. Your laptop is essentially your workplace, and you want a workplace that will feel inviting instead of a machine that you constantly get frustrated about. If the laptop looks and feels good, you will feel like working more, as it won't feel like a chore.
When buying a laptop you will use to edit the videos, there are several important things you will have to consider. Keep in mind that the best video editing software won't run smoothly if your computer is slow. You will need a great processor and graphics card. When it comes to RAM, 8 GB is the minimum, but if you decide to get a laptop with 16 GB RAM, for instance, the better. You always need to have enough storage space, so a 1 TB hard drive sounds like a good idea. That way, you won't have to worry about how and where to store the material. The size of the screen and its quality is also important. Let's see the best laptops for video editing.
See also: Best laptop trackpad
Buying Guide
Video editing is one of the most strenuous tasks on a laptop because you can't develop and render video games or use them as a server. Therefore, editing videos will demand the highest processing power, RAM, and a graphics card that would do justice to your professional requirements.
Internal components are important – The hardware specifications of the laptop you are about to buy are extremely important. AMD processors are amazing at multi-core performance when you have lots of different plugins and edited videos to be run at varied resolutions, while Intel is best for single-core tasks.
Mac or Windows? This is a crucial question to ask because Macintosh by Apple has some exclusive video editing tools like the Final Cut Pro. If you are a fan of Avid or have used Windows video editing software programs, it will not be advisable to go for a Mac. If you aren't, you should stick to your familiar ecosystem.
Display resolution and color accuracy – The display resolution if it is in 4K is great but it will stress your graphics card while video editing is in progress. However, the advantage is that you can edit videos of the highest resolution and export them. Color accuracy on the display helps retain the originality of your videos.
Heat management – Rendering videos after editing will always be taxing on the PC hardware. Laptops, because of their compact design, tend to heat up a lot, and the design you choose should be able to withstand hours of video rendering. It is an essential requirement for professionals who work long hours on video content.
Weight – The weight of the laptop should be manageable. A heavy device is not easy to move around with if you are a photographer or a videographer who has to work in the field. Go for a well-balanced device that is durable yet lightweight.
Best laptops for video editing
Getting a top-quality laptop for video editing and rendering isn't as simple as you may think because there are many great laptops available in the market, but we are going to share some of the best ones.
Well-Packaged Laptop For Media Professionals
HP 14 14-inch Anti-Glare Display Screen Laptop
Check Price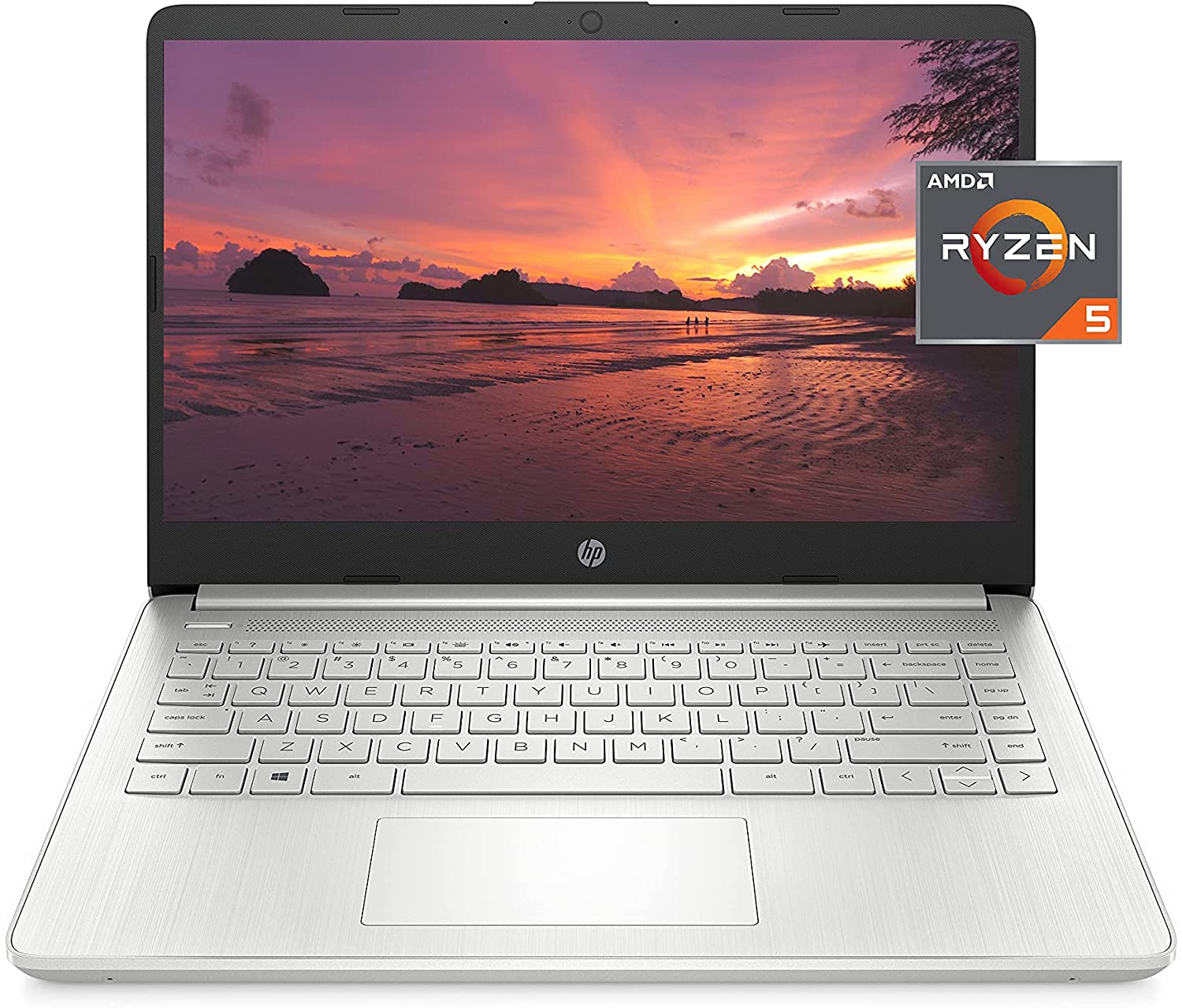 The first thing you notice about the HP 14 is how great it looks. The silver-colored aluminum chassis makes it appear elegant and sleek. The 14-inch display screen is just the kind of video editor or media professional would want to have. Apart from offering a high resolution of 1920x1080 pixels, it is touch-enabled and glare-free. 238nits is the highest level of brightness it touches. Whether you want to binge-watch content or edit high-definition videos, the screen will make you truly happy.
The in-built 720p webcam makes it very convenient to do video calls or engage in digital conferences. On either side of the device, you will find speakers that produce good audio output. The keyboard is quite comfortable, but when you type, you realize it makes a bit of noise. Some users might miss the presence of a numeric pad. The laptop offers an internal SSD storage space of 256GB which should be sufficient for the majority of users.
The laptop comes with an array of features that a media or corporate professional can put to good use.

The terrific performance delivered by it makes it a very good laptop to invest in.
Stylish design

720p webcam

Adequate brand support

T

ouch-enabled HD screen
Noisy keyboard

No optical drive
Durable Laptop with Strong Connectivity Features
Lenovo Ideapad 3i Intel Core i3 Laptop
Check Price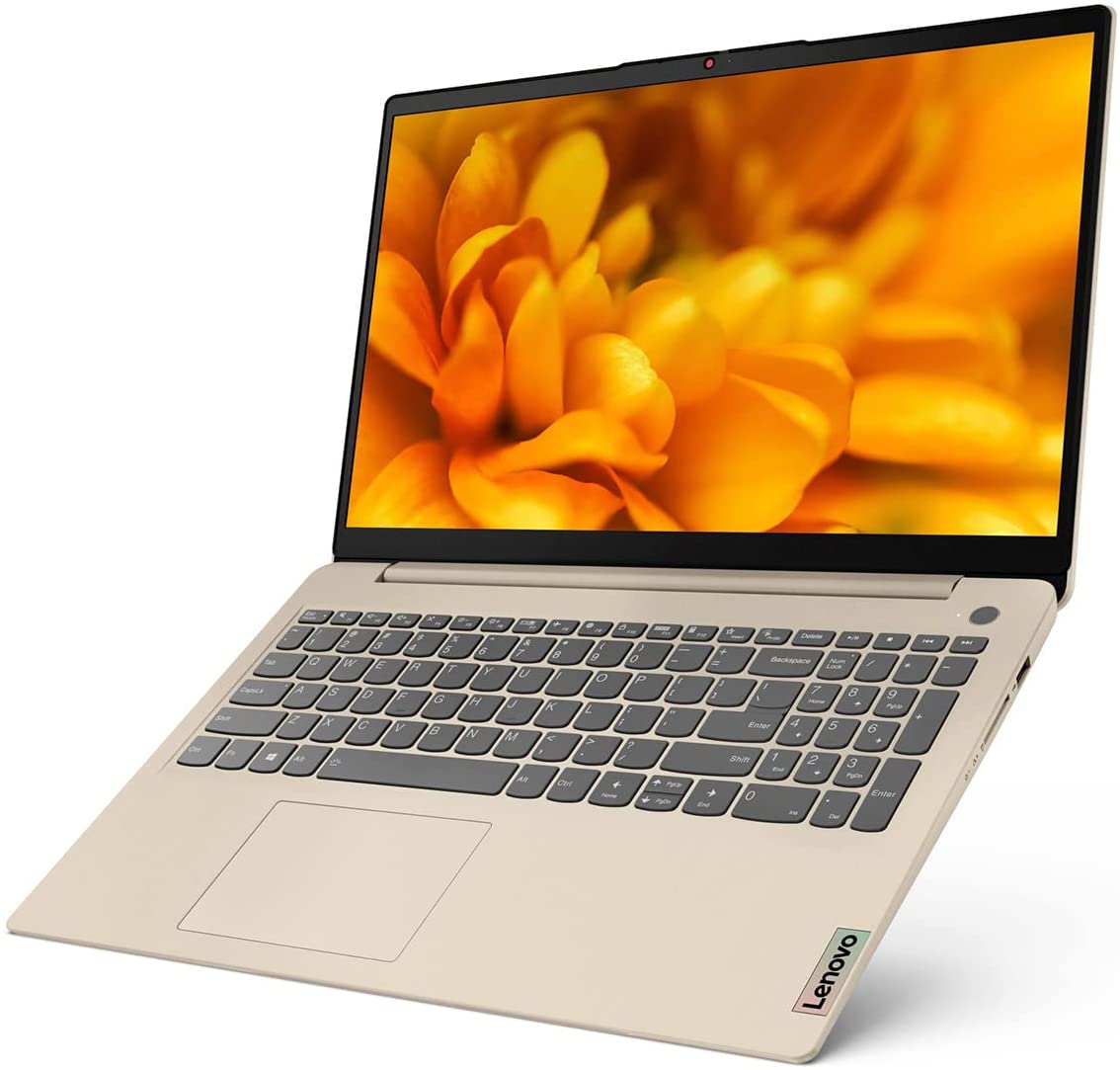 Most professional video editors prefer working on a fairly big display screen offering a good amount of clarity. This Lenovo laptop comes with a 15.6-inch display screen that does an excellent job of image reproduction. The full HD screen is touch-enabled, so editing a video would be much smoother and faster. It is also a good device to store important files as it has security features like a fingerprint reader.
The laptop is powered by an Intel Core i3-1115G4 processor that ensures the device does not suffer from any lagging issues even when you use it to edit a high-definition video. There is no dearth of connectivity options on this laptop. Apart from a USB-C port, you get an HDMI port, a headphone jack, and a microSD card reader. The high-definition webcam should greatly appeal to those who work in a professional setup and participate in video conferences regularly.
Recommended for professional video editors who feel most comfortable working on an HD display screen that offers touch functionality.

It's also a good option for those who connect multiple peripherals at the same time and need a device that comes with a plethora of connectivity options.
Robust processing unit

Strong connectivity support

Responsive fingerprint reader

15.6-inch touch-enabled screen
Slightly bulky

No optical drive
Premium Quality Laptop with Space Gray Design
2021 512GB SSD Apple MacBook Pro
Check Price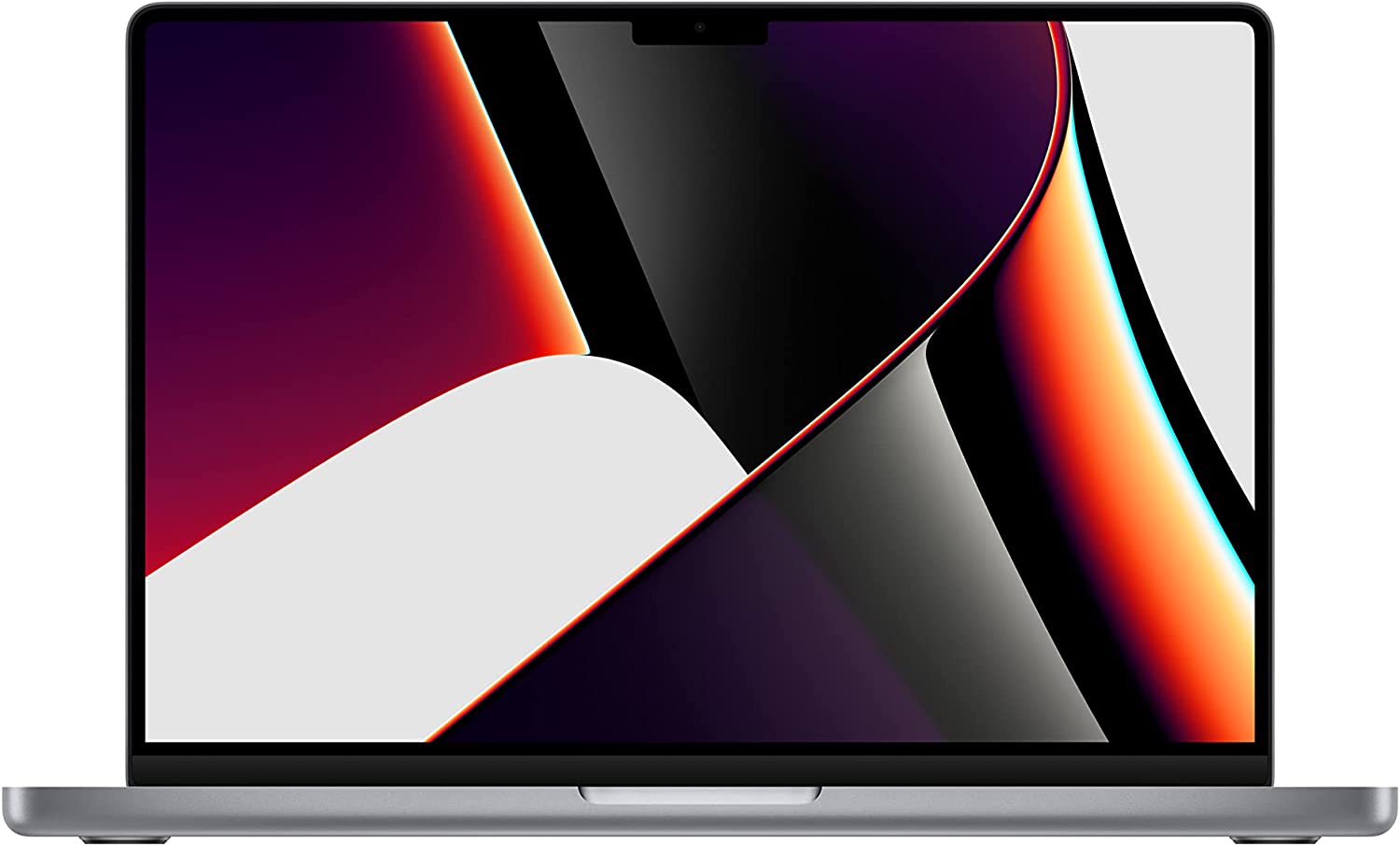 There are several reasons why many video editors prefer using a MacBook for their professional work. Apart from featuring a very sharp display screen, the 2022 Apple MacBook Pro comes with the kind of features that make the process of editing multiple video files smooth and comfortable. When charged optimally, the device will last for 16-17 hours. This particular model features a 14.2-inch display screen that offers excellent picture clarity.
The 10-core CPU works at lightning speed and ensures the machine runs like a horse even when you carry out multiple activities at the same time. The hard disk offers a storage space of 512GB which should be enough to dump in many media files you need to work on. The 1080p webcam proves to be a major asset for those who FaceTime their loved ones or engage in video conferences frequently.
It proves to be a very good option for professional editors who need a device with a super-sharp screen and robust battery life.

It's also a suitable device for those who have admired Apple as a brand and need a high-end laptop with versatile features.
Long-lasting battery

Lots of storage space

Excellent display screen

Solid multimedia features
Expensive

No hardware upgrade option
Well-Rounded Laptop with Backlit Keyboard
HP Pavilion 17.3-inch High-Definition Display Screen Laptop
Check Price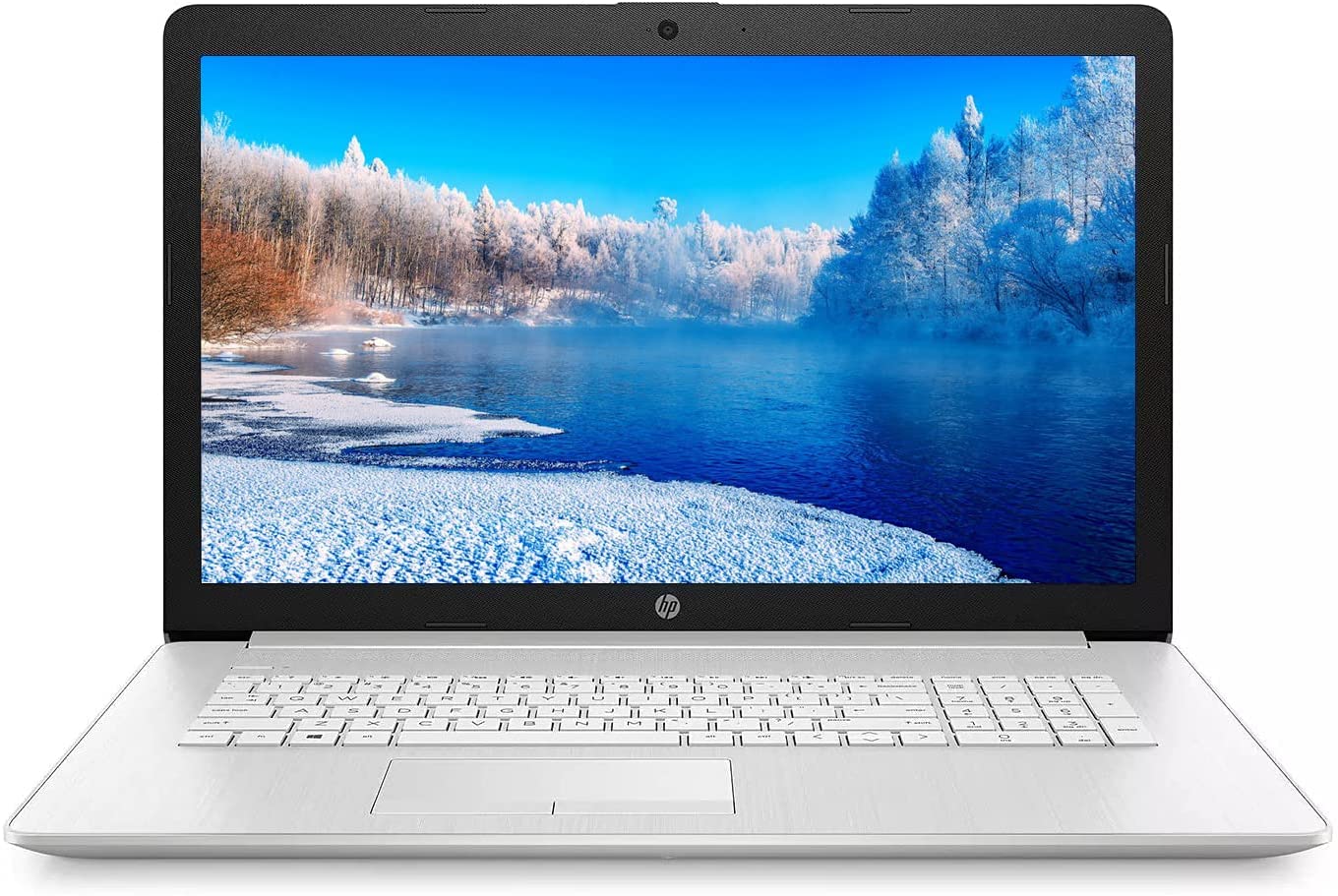 Two of the key elements that attract several media professionals to this laptop are its large, 17.3-inch screen and backlit keyboard. The massive display screen offers a resolution of 1920x1080 pixels. The 11th Gen Intel Core i5-1135G7 processor enables the usage of heavy video editing software and other multimedia applications. The processor comes equipped with advanced Intel Turbo Boost technology, and its speed is fantastic.
The natural design of the laptop is easy on the eyes and makes you notice it almost instantly. For video calls, you get a 720p HD camera integrated with a digital microphone. Armed with 16GB RAM and a hard disk, which offers a storage capacity of 512GB, the laptop assures you of great functionality. When it comes to connectivity support, there are plenty of options. You get a 3.5mm headphone jack, a microSD card reader, and multiple ports.
Why You Should Buy This?
Recommended for those who are particular about buying a laptop device with a backlit keyboard.

It is also a suitable option for multimedia professionals who prefer working on a device featuring a very large screen.
Pros
Backlit keyboard

High-end processor

17.3-inch HD screen

Good storage support
Cons
High-Performing Laptop with Intel Core i5-1035G1 Processor
Dell Inspiron 3000 15.6-inch HD Display Screen Laptop
Check Price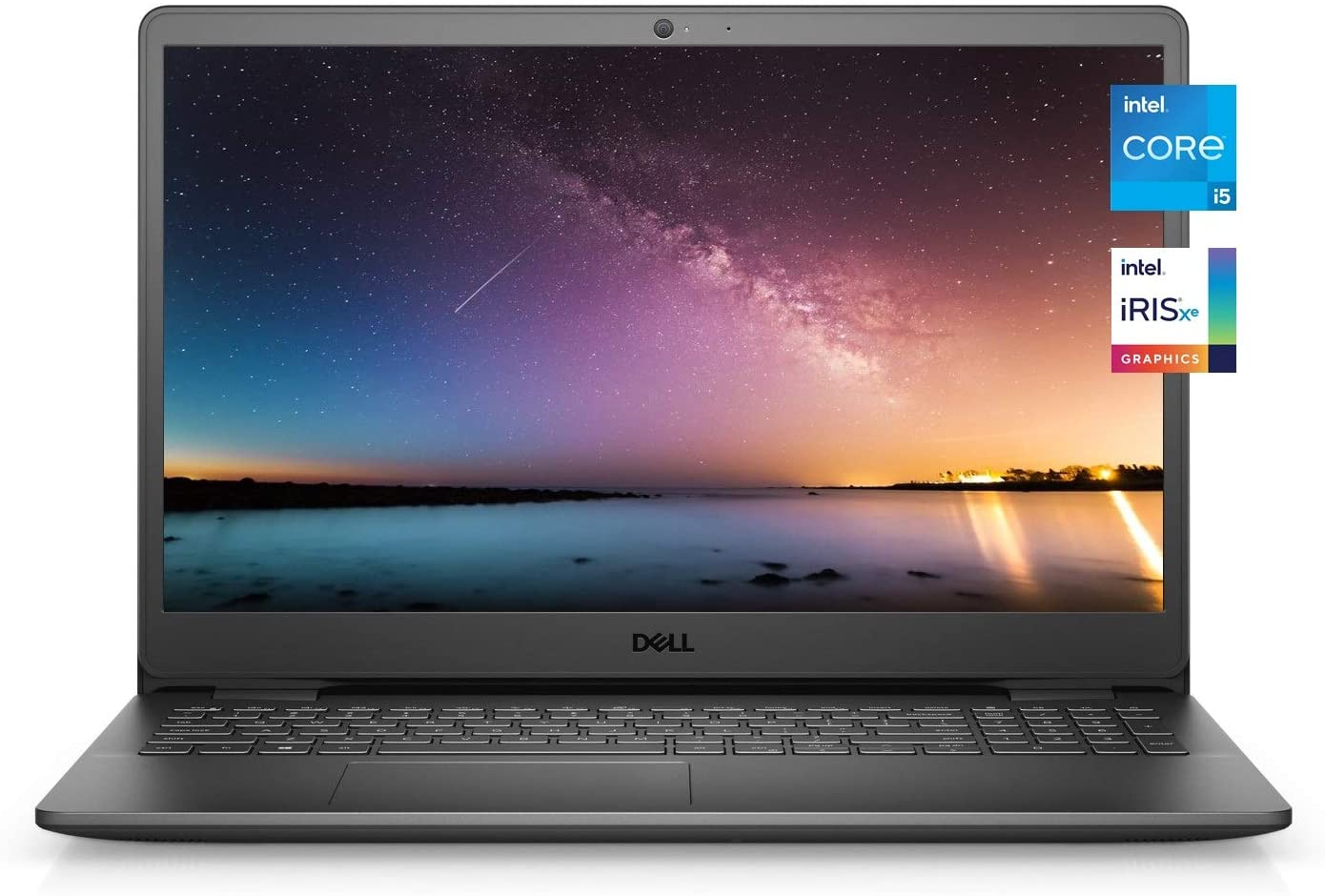 You need a laptop that works at a high, uninterrupted pace when you wish to edit videos. The Dell Inspiron 3000 comes armed with an Intel Core i5-1035G1 processor that ensures the device is running at a very high speed. The laptop features a 15.6-inch display screen that offers a resolution of 1920x1080 pixels. The screen has an anti-glare feature and LED backlight functionality, thereby making the process of watching and editing videos truly delightful.
When editing videos, you will be required to connect multiple peripherals to your laptop simultaneously. This particular device offers multiple connectivity options, including a USB 2.0 port, USB 3.1 Gen 1 port, HDMI port, WiFi, Bluetooth, microSD card slot, and a 3.5mm headphone jack. The laptop weighs 5.64 pounds, so carrying it from one place to another might seem a little difficult at the beginning. The solid-state drive enables you to store up to 1TB of data.
Ideal for those looking for a sturdy laptop with features that make editing videos smooth and comfortable.

It is also recommended for individuals who are planning to invest in a laptop that offers strong connectivity support.
Super-fast processor

1TB solid-state drive

15.6-inch glare-free screen

Multiple connectivity options
Slightly heavy

Average audio output
15.6-inch HD Screen Laptop Featuring a Stylish Design
ASUS VivoBook 15 F515 128GB SSD Laptop
Check Price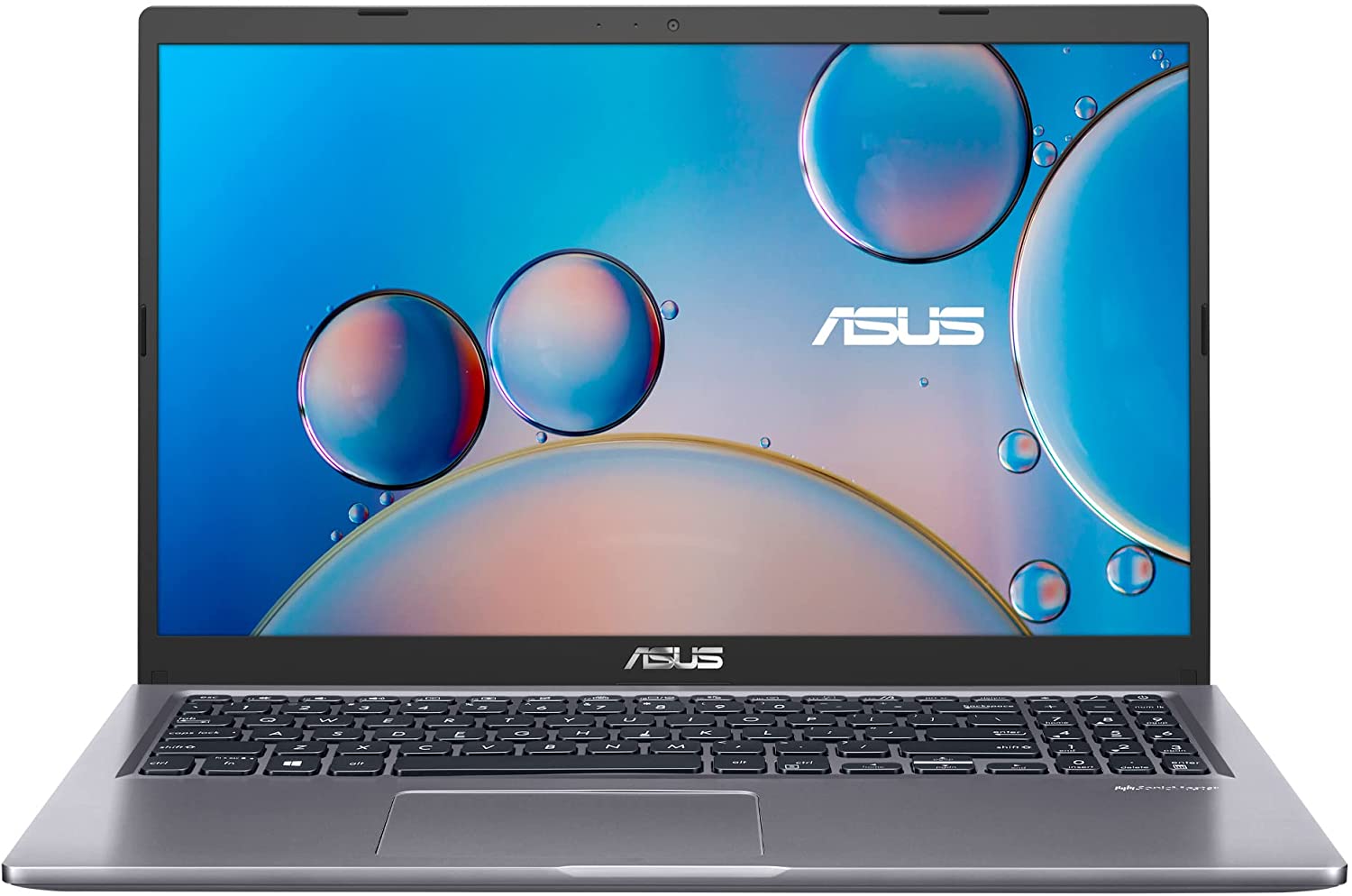 Several factors make the ASUS VivoBook a suitable laptop for a media professional. It features a gorgeous 15.6-inch display screen that offers great picture clarity. It is equipped with NanoEdge technology and offers glare-free viewing. The backlit keyboard ensures you can work comfortably even when the lighting conditions are poor.
While the design of the laptop is very attractive, it is made with highly durable components. Despite being a solidly built device, it weighs just about 3.97lbs and is very easy to carry around. It is powered by the 11th Generation Intel Core i3-1115G4 processor that ensures it moves at a very high speed while performing multiple activities simultaneously.
Why You Should Buy This?
Ideal for media professionals who have been looking for a laptop with a robust processor and a backlit keyboard.

It is also recommended for individuals who wish to invest in a laptop device that can help them carry out both personal and professional tasks effortlessly.
Pros
Durable structure

Backlit keyboard

Sophisticated design

Vibrant display screen
Cons
A Great Laptop for Video Editing
Dell XPS 15
Check Price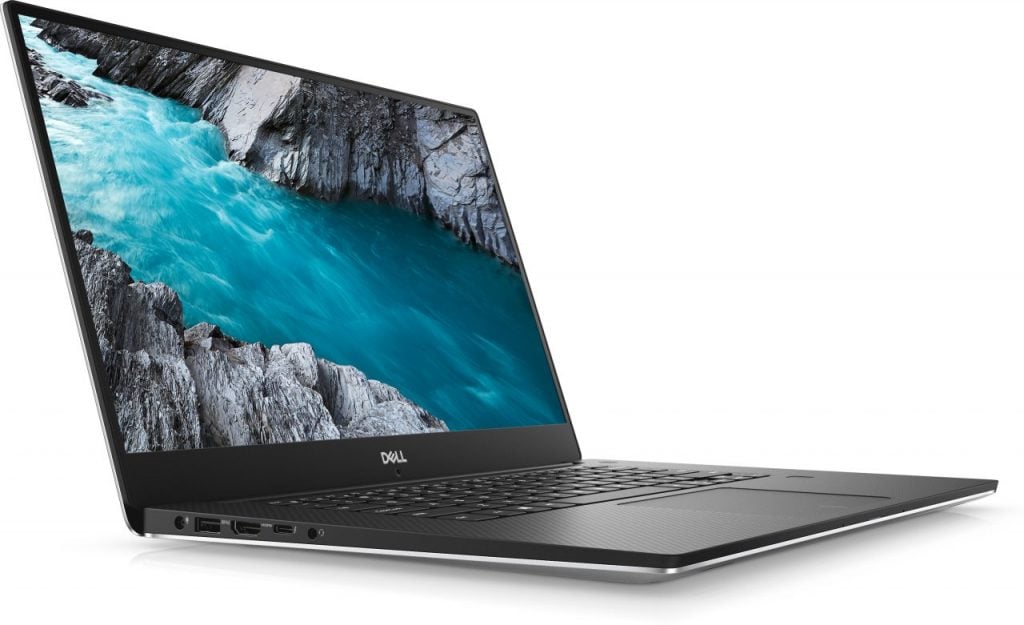 If you are looking for a 15-inch laptop to perform intense video editing tasks, then the Dell XPS 15 might be your product. It features an Intel Core i5-7300HQ / i7-7700HQ processor, a 4 GB NVidia GeForce GTX 1050, 8 GB / 16 GB RAM, 512 GB SSD / 1 TB HDD storage and an awesome 15 inch display.
Design-wise, the Dell XPS 15 looks very similar to its predecessor, the XPS 13 as the only key change is the refinement done on the keyboard. This laptop features very comfy keys, and there's plenty of space on the keyboard, making typing easy and convenient. The touchpad has a nice click to it. This may turn some off, but many love their keyboards to be clickety-clack.
One thing that stands out on the XPS 15 is the gorgeous display with a pixel density of 282 PPI which is higher than the MacBook Pro, which has 220 PPI. One thing though, is the placement of the webcam on the left side due to the design of the display. This shouldn't be a big problem as it's more of an aesthetic issue than a functional one.
This laptop isn't meant for high-end gaming, but it's more than enough for doing intensive editing work. The 4k display, 4 GB RAM, and Intel Core i5 processor will provide sufficient power to allow you to edit videos with ease. Another good thing about this laptop is the improved battery life. For this model, Dell used a Kaby Lake processor and a 97Whr battery which is far more efficient than the previous 84Whr one.
All in all, this Dell XPS 15 is a great choice if your primary need is video editing. It's not by any means the most powerful machine available on the market, but you get great value for the price you have to pay.
Why should you buy this?
This laptop is beneficial for students who are keen on high performance.
Regarded as one of the best models for video editors
The CPU performance can take a maximum load
The best bet for all gaming lovers
Wi-Fi cards offer faster connections.
One of the Most Powerful Laptops for Video Editing
HP ZBook Studio G4
Check Price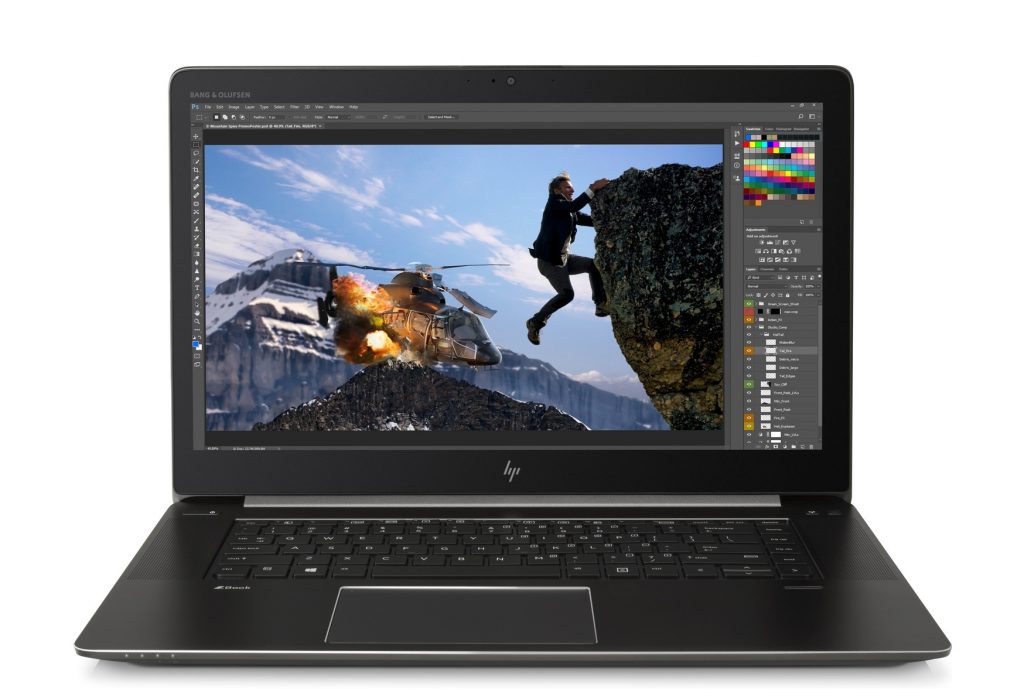 If you like editing videos with a lot of power under the hood of your laptop, then there's no doubt this laptop is the best, perfect choice for you. It comes with an Intel Xeon E3-1505M v6 processor, NVidia Quadro M2200/HD Graphics P630, 16 GB RAM, 512 GB SSD, and a 15-inch display. Its sleek design, stylized HP logo, and aluminum body looks stunning. It weighs about 5.73 pounds, making it relatively easy to carry around. The weight is by no means negligible, but it's great for the sheer amount of power this machine can give out.
One great aspect of this laptop's design is its number of ports. The left side has an Ethernet jack, 2 USB 3 ports, and an SD card reader, while the right side comes with 2 Thunderbolt 3 connectors, a USB 3 port, an HDMI port, and a headphone jack. If you like hooking up external devices when editing videos, this laptop will surely please you.
The display offers brilliant, vivid colors and sharp visuals perfect for video editing. When you watch a 4k movie on this laptop, you will spot colors you never noticed. All of this is because of HP's award-winning DreamColor technology that allows the display to produce nearly 175 percent of the RGB spectrum, which is pretty insane.
The performance is where this laptop truly shines. If you go for the upgraded version with 32 GB RAM, this laptop will glide through intense editing that works like a hot blade on butter. It crushes most of the popular notebooks at the same price point when it comes to sheer power. However, with all this power, you will lose battery life. The average battery life of notebooks in this range is usually 7 hours, but this laptop lasts only 4 hours and a few minutes. It's a small price to pay, however, for the immense power it packs.
Why should you buy this?
Different video editor software can be supported
The amazing 15-inch display offers amazing display quality
Strong aluminum body for students with a carefree attitude
Classy design makes it trendy
The overall performance of the laptop is outstanding
FAQs
What is the maximum display size required for video editors?
A video editor can make use of any display size. The content looks bigger and better on larger displays. However, you shouldn't go beyond a 15-inch display because laptops are supposed to be portable, and buying a huge gadget doesn't support portability.
Should I buy an external hard disk for storage?
Video files shot in 4K resolution or many hours of HD videos will require terabytes of space. Most laptops are bundled with 2TB of hard disk, and buying an external hard drive is the best way to handle your growing storage needs.
How do I choose the best hardware configuration balance for video editing?
The flagship Intel and AMD processors are capable of handling complex video editing tasks. At the same time, you should pair them up with a good graphics card and 16GB or 32GB of RAM so that the plugins can run simultaneously while editing the video.
What brand makes the best video editing laptops?
The brand list may be quite endless, but the most popular choices are Dell, HP, Asus, and Lenovo. Many newcomers have entered the market, and it is up to you to pick the model based on your budget, hardware configuration, and display size. You should also check the regional warranty before choosing the best-branded laptop.
Should I buy an Apple laptop or a Windows laptop?
Most video editors continue to argue this point even though there is no straight answer to this question. If you have already been using a Mac for years and like Final Cut Pro or other Mac software for your video editing, you won't be satisfied with the Windows operating system. For everyone else, Windows offers the most choices of software programs and ease of use.
The Bottom Line
When it comes to video editing, it comes down to having the right tools. With bad tools, you can spend hours or even days working on a single file, only to get frustrated and tired at the end product and experience. You may think that something as intensive as video editing may require an incredibly expensive high-end system, but in today's market, you can get yourself some awesome deals. The level of competition is so great in this space that every company has to innovate and offer more affordable products to dominate it. With a little bit of research and browsing a few reviews here and there, you can get a good idea of what will work for you.
These are some of the best laptops for video editing, and all have powerful processors, enough RAM, and storage space. All these features provide outstanding performance and allow you to edit the videos smoothly.
Was this article helpful?
This helps us improve our website.