Technobezz is supported by its audience. We may get a commission from retail offers
Chromebook x360 by HP
Chromebook Flex 3 by Lenovo
Chromebook Flip C433 by Asus
Table of Content
A Chromebook is a specific type of laptop with just one significant difference. Instead of supporting the all-time popular Windows, Mac, or Linux operating systems, this device works only on Chrome OS that is powered by Google. Another noteworthy point about a Chromebook is that it is primarily intended to be used for online activities or when you are connected to the Internet. However, it is also capable of performing some tasks offline.
Buying Guide
Applications and/or documents in a Chromebook often find their presence in the cloud. They have become quite popular in the education market, although they can also be used in other domains. Chromebooks offer full support for all of Google's apps. Here is the list of some of the best Chromebooks under $300.
Wondering what factors to look out for in a Chromebook? Here is a checklist for you.
Compact design
LED screen for energy efficiency
High RAM space
Battery backup
360-degree adjustable
Compatibility with a pen
Read also- Top Best Child Tracking Apps
Best Chromebooks Under $300
A Budget Chromebook Made for Desired Performance
Chromebook x360 by HP
Check Price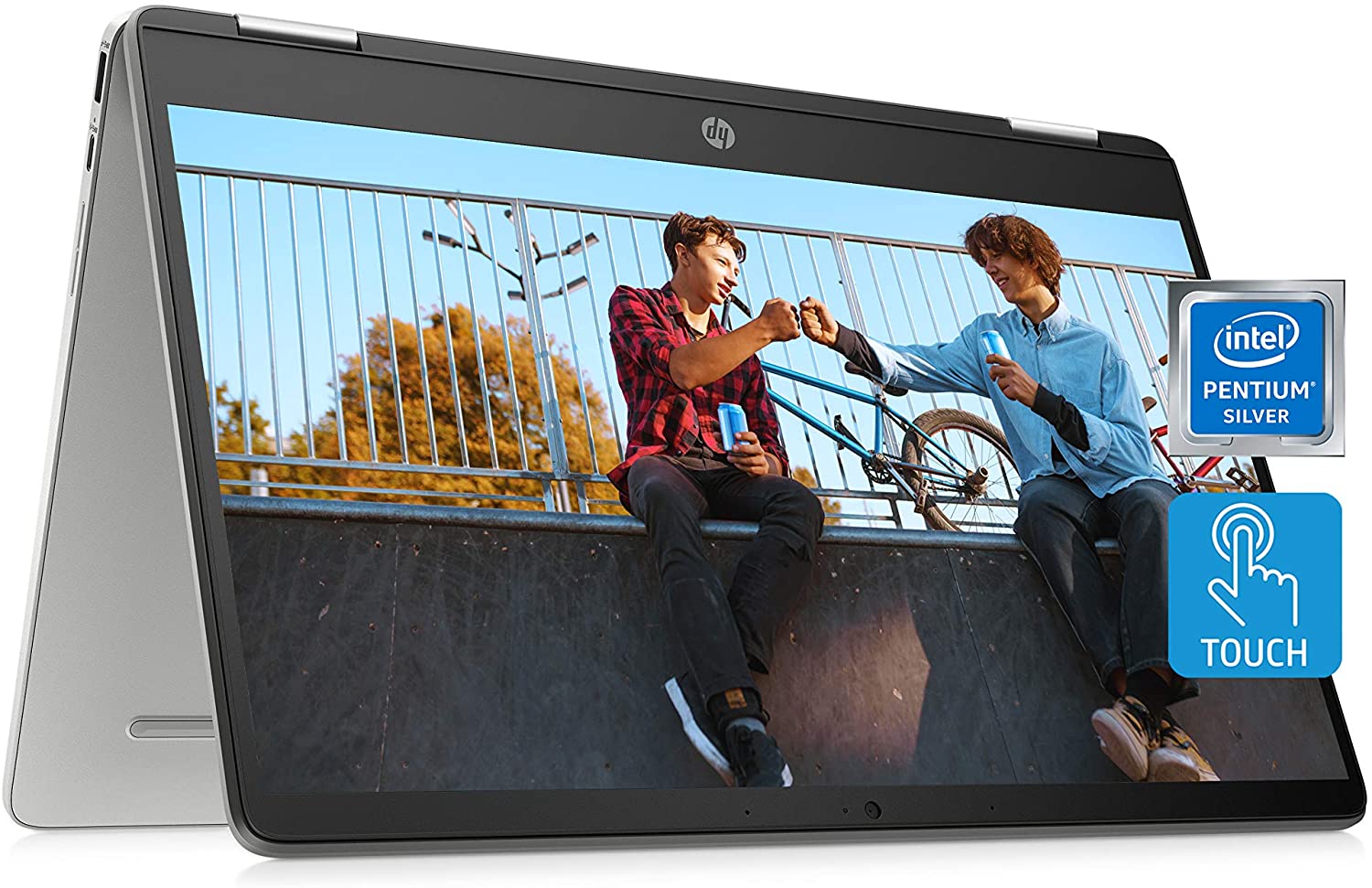 This 14" HD Chromebook laptop is for those who wish to work from home comfortably. The hallmark features of this item are its clear imaging and fast processing capabilities. Along with clear images, it also delivers fast processing output, which is useful for playing music, games, and streaming. With its 4GB RAM space, you can perform most of your tasks without lag.
The laptop remains operational for about 12 hours and 15 minutes on a single charge. While its battery backup may vary based on usage, you can expect it to provide a decent battery backup even on heavy usage. The Chrome operating system of the device enables it to operate a long list of applications from different categories. The device is also ideal for those who wish to stream 4K content.
It produces clear images and offers good processing output
It has a long-lasting battery that lasts for hours even after heavy usage.
Clear images
Good processing speed
Good battery backup
Improved visibility
4K content streaming
Occasional freezing
Heating issue
A Touchscreen Chromebook for High Performance and Seamless Connectivity
Chromebook Flex 3 by Lenovo
Check Price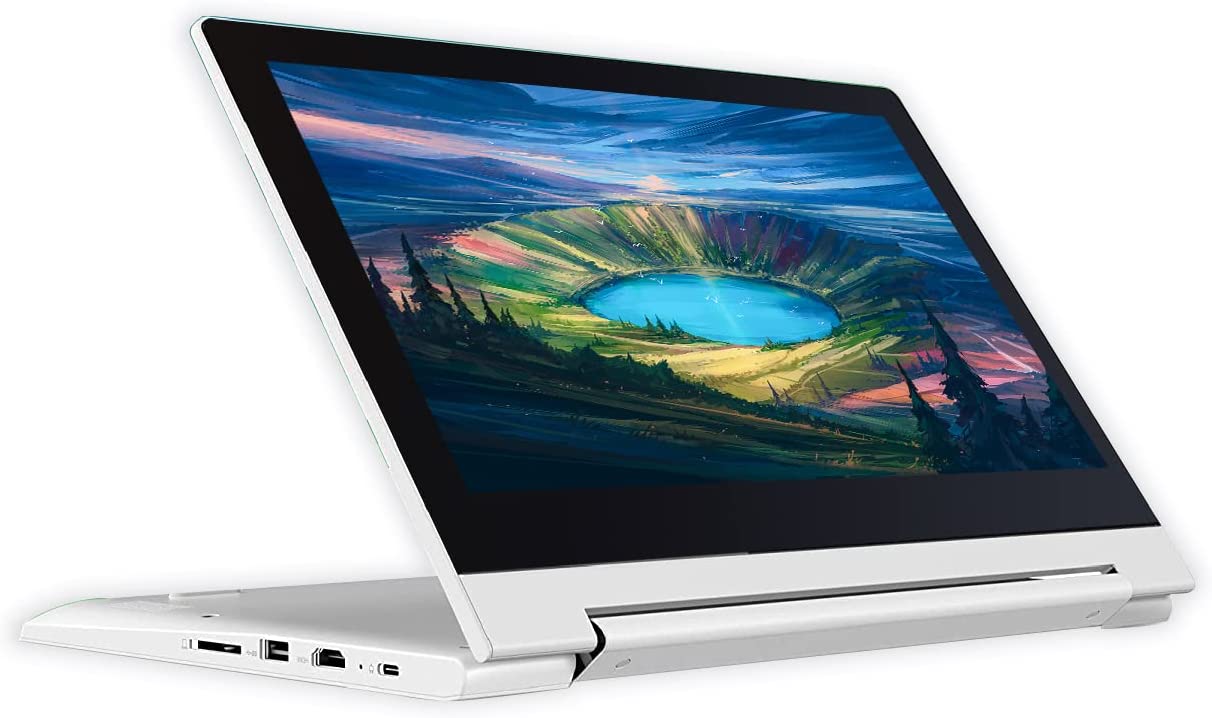 This 360-degree convertible laptop comes with a sleek, stylish design. It is lightweight, so you can carry it easily in a bag wherever you go. Its 11.6-inch touchscreen and fast booting will help you perform all kinds of tasks without lag.
Other than long battery life, it also comes with built-in protection. Other noteworthy features of the product include its USB ports and built-in camera. The Chromebook operating system on the device gives you access to thousands of applications across several categories.
It has a stylish design, and it is a 360-degree convertible.
It has a long battery life, and it offers decent performance.
Stylish design
Fast booting
Built-in protection
Lightweight
It does not have an instruction manual
Not compatible with a pen
Touchscreen FHD Laptop with a Backlit Keyboard
Chromebook Flip C433 by Asus
Check Price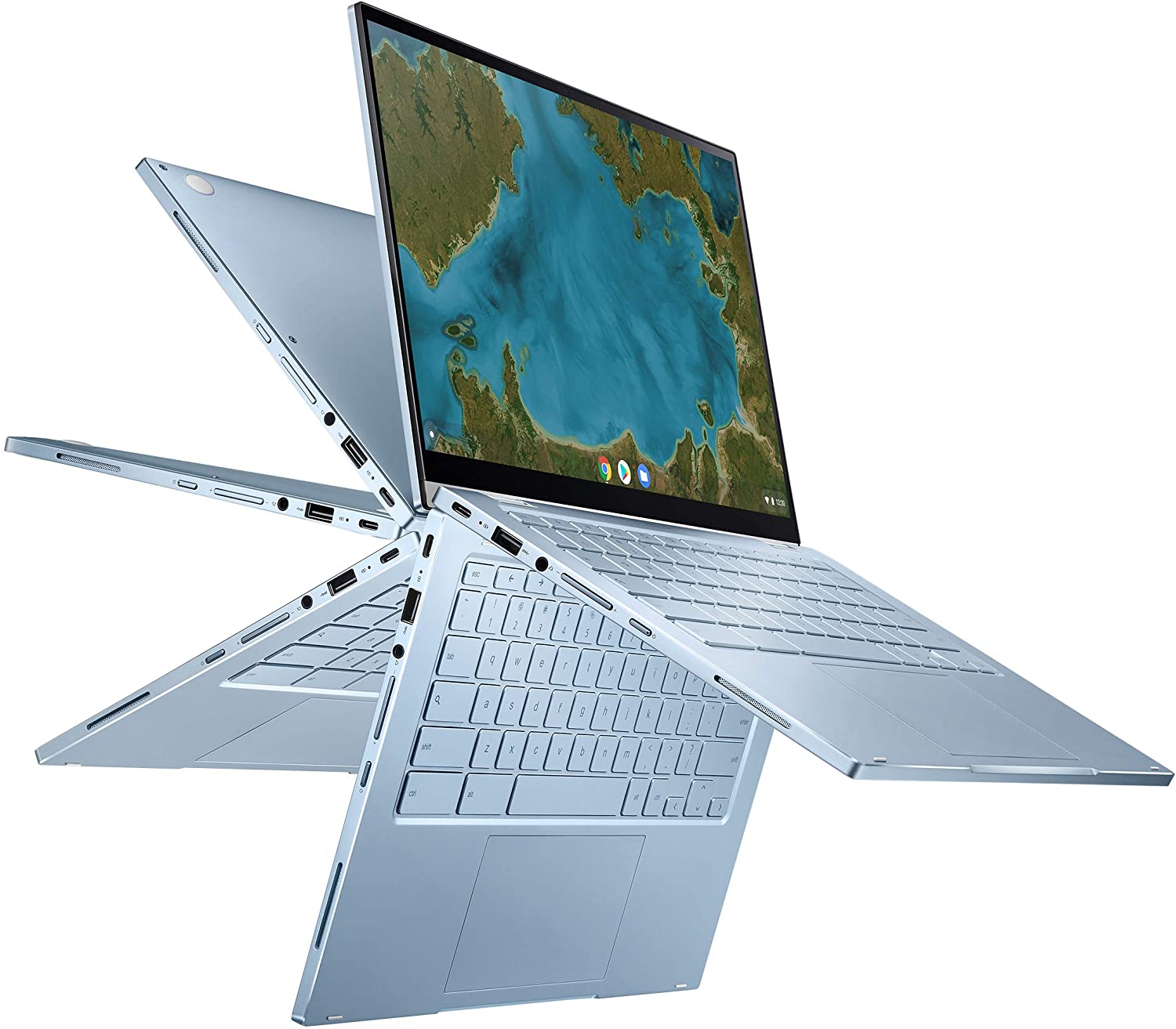 Armed with a backlit keyboard and a 14'' touchscreen, this item comes with a 360-degree hinge and offers a full HD display. The Intel Core m3-8100Y processor loaded into it helps it deliver super performance. The nano display of the product complements its design.
The product is the best buy from a performance standpoint. It has 8GB of RAM, allowing users to open multiple tabs and work on their projects without any performance lag. It also has 64GB of eMMC storage. Other hallmark features of the product include fast bootup, built-in virus protection, and two USB slots (Type-A and Type-C). The laptop's battery provides a backup for 10 hours on a full charge. It boots up quickly in a few seconds and has built-in virus protection.
It has a backlit keyboard along with a 360-degree hinge.
It has 8GB of RAM space which facilitates multi-tab operations.
360-degree hinge
Backlit keyboard
Display
Fast bootup
Decent battery backup
Performance slows down over time
Not compatible with some Microsoft applications
Cost-Effective HP Chromebook with Energy-Efficient WLED Backlight for Decent Performance
Chromebook 11A G8 by HP
Check Price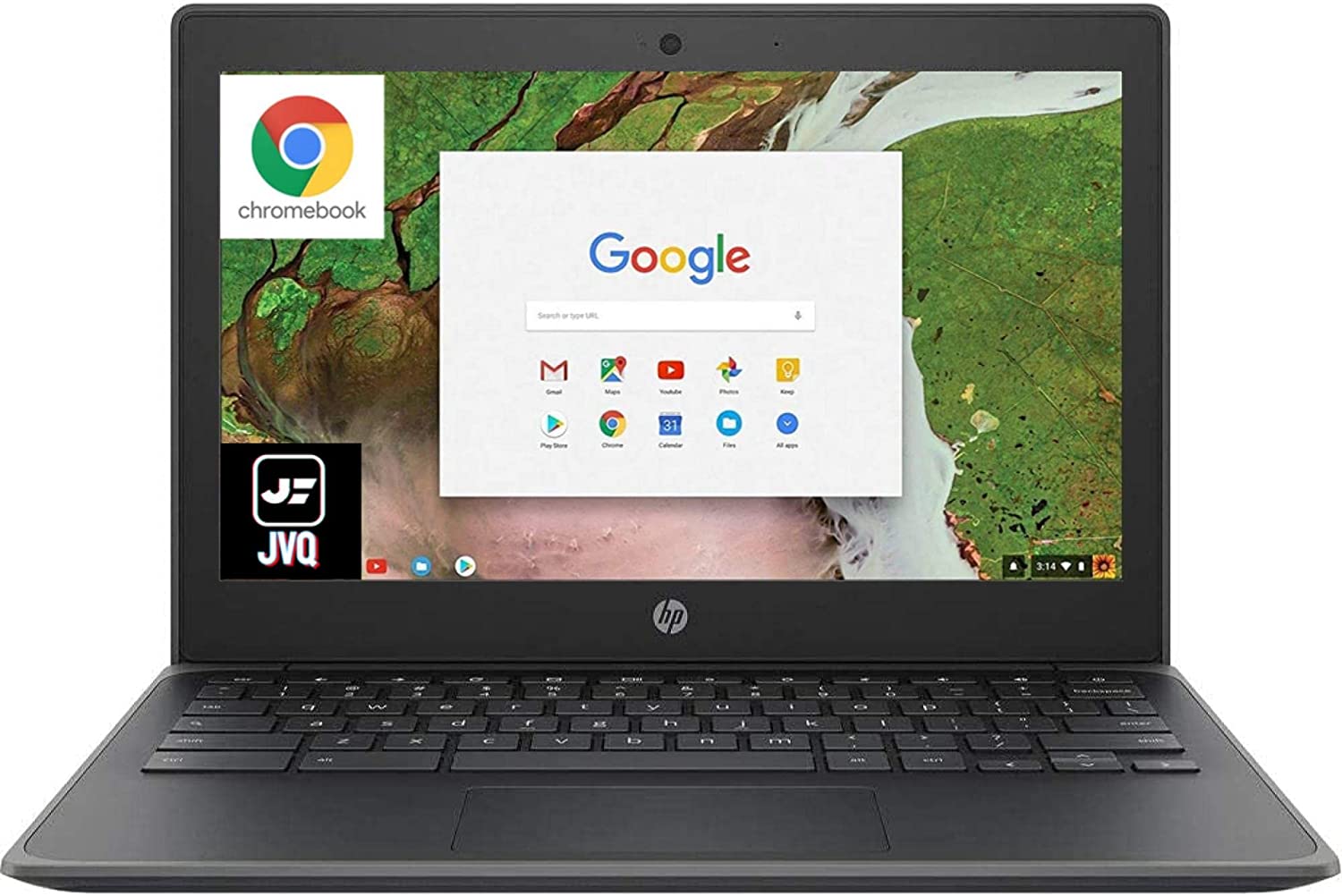 Whether you want the best experience with casual gaming, photo editing, or browsing the Internet, you can rely on this Chromebook by HP on any day. It is a reliable product for versatile uses. This product comes with an energy-efficient WLED backlight and an AMD dual-core processor, which delivers decent gaming performance and fast connectivity.
Being loaded with 4GB RAM and 32GB eMMC flash memory, this product has the best combination to run several applications and store all your important files. Plus, it boots up quickly and plays high-definition video with finesse without compromising the sound quality.
Why Should You Buy This?
It is suitable for versatile use.
It plays high-definition videos with good sound quality
Pros
Energy-efficient WLED backlight
HD Video Playback
Good sound quality
Fast connectivity
Cons
It does not have a touchscreen
No backlit keyboard
Detachable Chromebook by Asus for Versatile Performance
Chromebook Detachable CM3 by ASUS
Check Price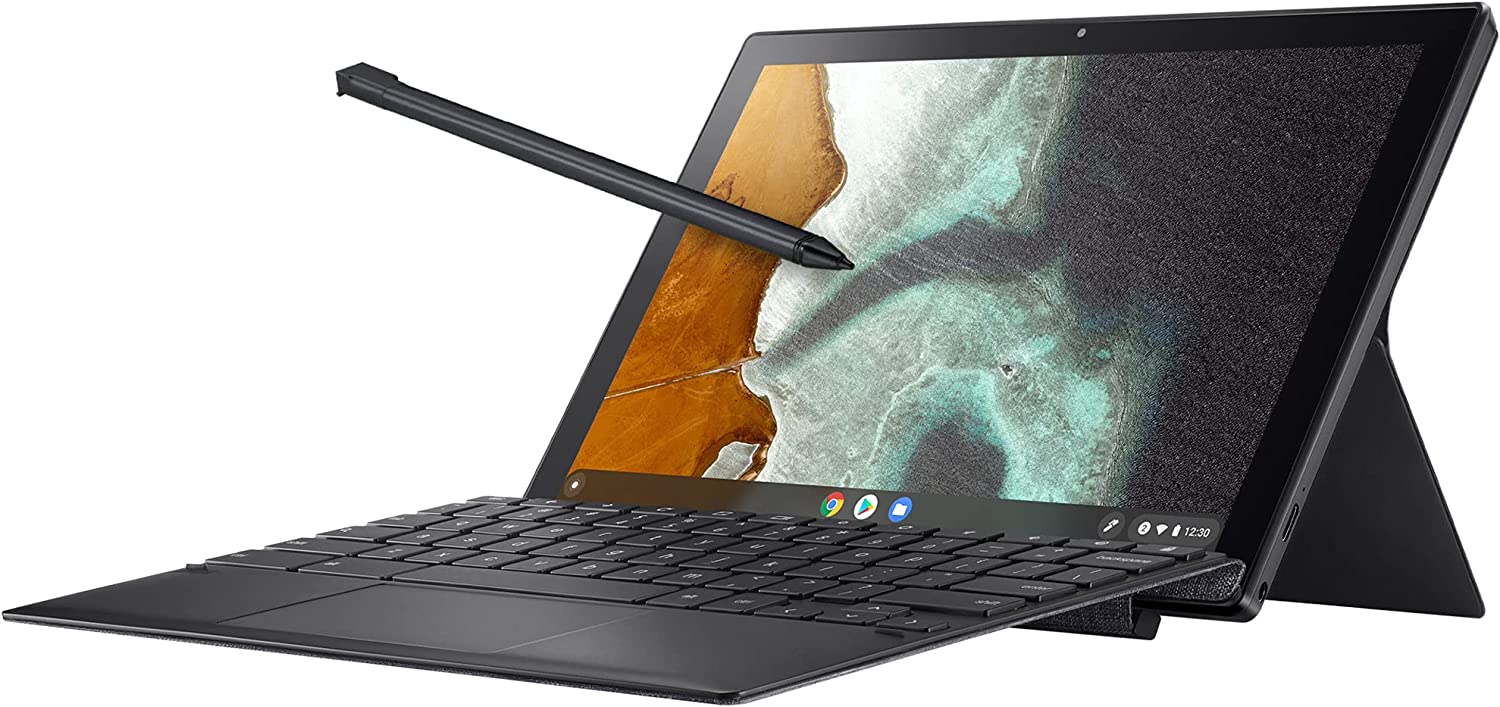 This product by ASUS is equipped with an ARM MediaTek processor that delivers an output of 2 GHz for a decent performance. The 4GB RAM and 64GB of eMMC storage give users the best user experience for operating multiple tabs or storing files. It offers great battery backup for up to 3 days on a single charge.
This lightweight product makes it easy to carry from one place to the other without any inconvenience. It is the perfect choice for those who need to travel a lot. It gives the best viewing experience to users due to its vertical and horizontal stand design. It is a detachable product and can be used as a tablet and a laptop.
It is a detachable product that can be used as a tablet and laptop.
Its vertical and horizontal stand design provides the best viewing experience.
Detachable
Lightweight
Best viewing angles
It can be used as a tablet or laptop
Great battery backup
Difficult to adjust while working on tables
Performance slows down over time
Chromebook with a Dual Antenna for Better Connectivity
Acer 311 Chromebook
Check Price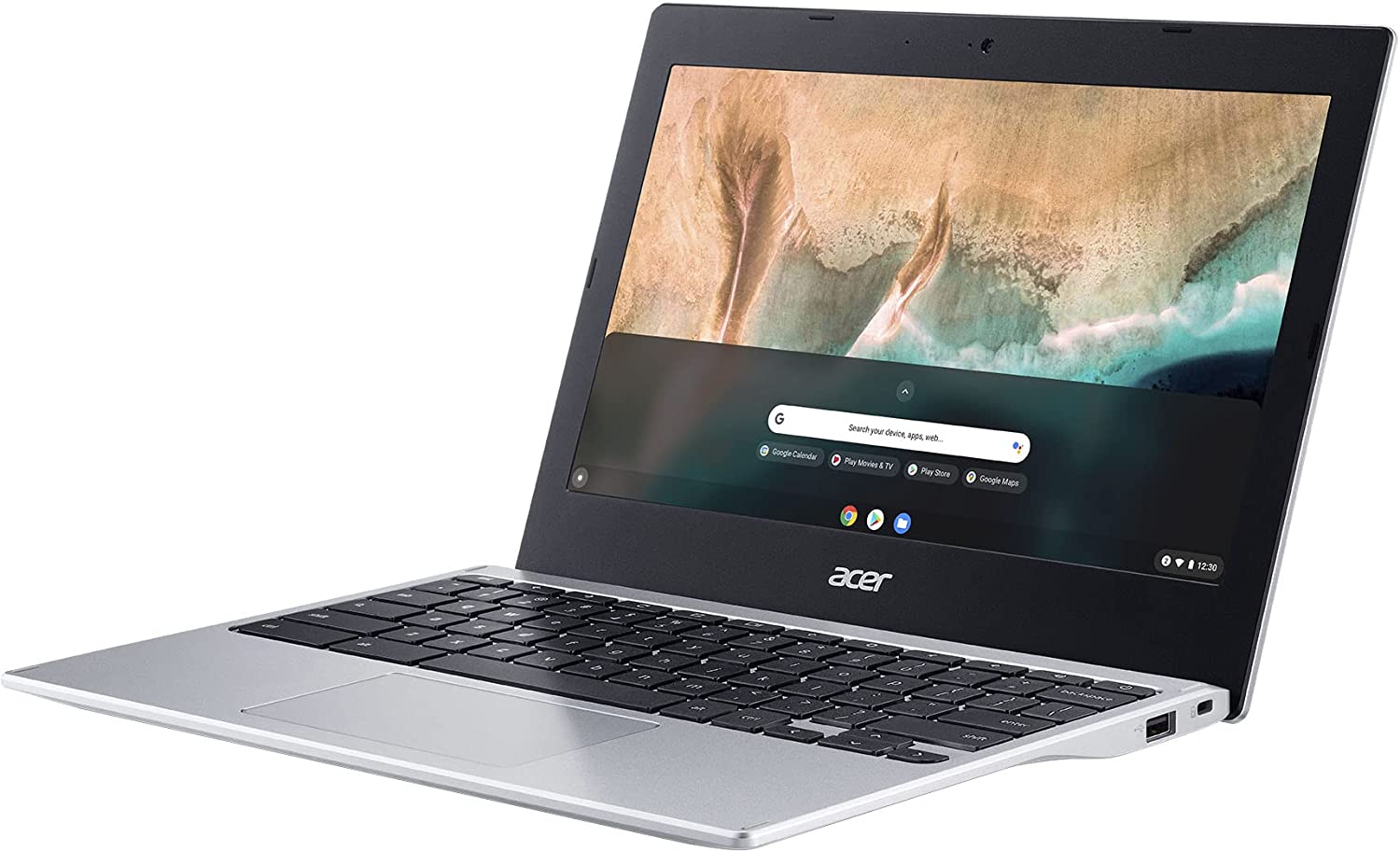 This Acer product is equipped with a MediaTek processor, which sports an 11.6" HD screen. It also has an LED screen that is energy-efficient and is based on anti-glare technology. The product also has a dual antenna for better connectivity and a powerful battery life that lasts for 15 hours.
It powers on easily and runs multiple programs or tabs smoothly due to its 4GB RAM. It also supports 32GB eMMC to allow users to store important files. Considering all the characteristics, it can be said that the Chromebook is made for versatile use.
Why Should You Buy This?
It has a full HD screen of 11.6 inches and comes with an energy-efficient LED.
It has good battery backup and RAM space to support multi-tab operations.
Pros
Energy-efficient LED screen
Anti-glare technology
Great battery backup
Dual antenna
Cons
Prone to performance slowdown
Battery issues
Best Chromebook with Anti-Reflective Display
Samsung Compact Design Chromebook
Check Price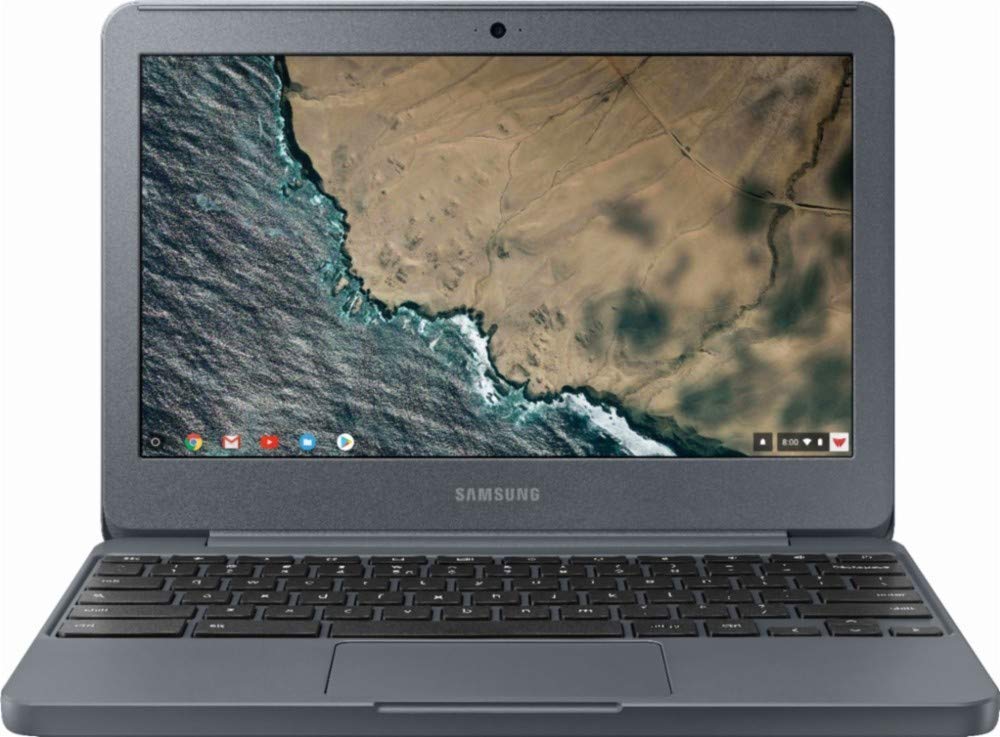 The Samsung Chromebook comes with a 1366 x 768p resolution 11.6-inch HD LED anti-reflective display with an Image Enhancer. The Chromebook features a dual-core Intel Celeron processor with a clock frequency of 1.6 GHz, an Intel HD Graphics 400 co-processor, and a 74 keys keyboard. It offers scope for expanding the existing memory. The Energy Star-certified device is spill-resistant and does not require any setup to get started. The gadget comprises various built-in security features that offer protection against various malware and viruses. The Chromebook additionally receives periodic free updates, automatically keeping threats at bay.
The night charcoal-colored laptop offers Bluetooth 4.0 and 802.11 ac Wi-Fi connectivity options. It provides multiple ports that comprise a micro-SD card reader, a microphone jack, a headphone jack, an HDMI port, a display port, a USB 2.0 port, and a USB 3.0 port. The device also comes integrated with two 1.5 W stereo speakers and a 720p webcam. The compact and durable laptop comes with a two-cell lithium-ion battery that lasts 11 hours. It is available in two variants of 2 GB RAM & 16 GB eMMC and 4 GB RAM & 32 GB eMMC.
Who should buy this?
The anti-reflective display ensures that the Samsung Chromebook is apt for people who wish to use the same for long hours without straining their eyes.
The compact design of less than an inch thickness makes it a good choice for those who want to take the device with them wherever they go.
The spill-resistant feature ensures that the laptop is worth considering by those apprehensive about their keyboard getting damaged due to accidental spills of liquids.
You may also read: Best Chromebooks for Kids
Conclusion
Chromebooks are often very reasonably priced to meet the requirements of almost anybody who would like to own the device. It is best recommended for those who primarily engage only in online activities. However, this laptop also offers limited offline support. Although Chromebooks allow login access to the Chrome OS as a guest, it is best to do the login using a Google account for a better experience. Those who rely heavily on Microsoft Office Suite and Adobe Photoshop to perform their tasks must consider investing in Chromebooks that offer access to the Google Play Store. Though some of these laptops have IPS displays that make playing games memorable, Chromebooks are not the best option if you are looking for a gaming laptop. Although the Chrome web store does have some titles and systems with Android that support some more games, the choice is still limited compared to a PC or a Mac.
Was this article helpful?
This helps us improve our website.