Technobezz is supported by its audience. We may get a commission from retail offers
In today's scenario, tablets are being because of their simplicity and high portability. Tablets are gaining
Microsoft Surface Pro 8 Business Tablet
Samsung Galaxy Tab A8 Durable Battery Tablet
Apple 10.2-inch iPad Premium Quality Tablet
Table of Content
In today's scenario, tablets are being because of their simplicity and high portability. Tablets are gaining importance among business entrepreneurs who find it highly convenient to carry their work wherever they go. The use of a business tablet, while you are on the go could increase your productivity several times. The best part is that most tablets nowadays come with performance features similar to any laptop. Moreover, working with a touchscreen also allows interactive content like presentations, graphs, and even videos to be accessed with much ease and instantly.
If you are looking forward to buying a business tablet for yourself, then here is our list of the best business tablets 2022 for you.
See also: Best Tablets For Kids
Buying Guide
Best business tablets
Well-Built Tablet with 13-inch Display Screen
Microsoft Surface Pro 8 Business Tablet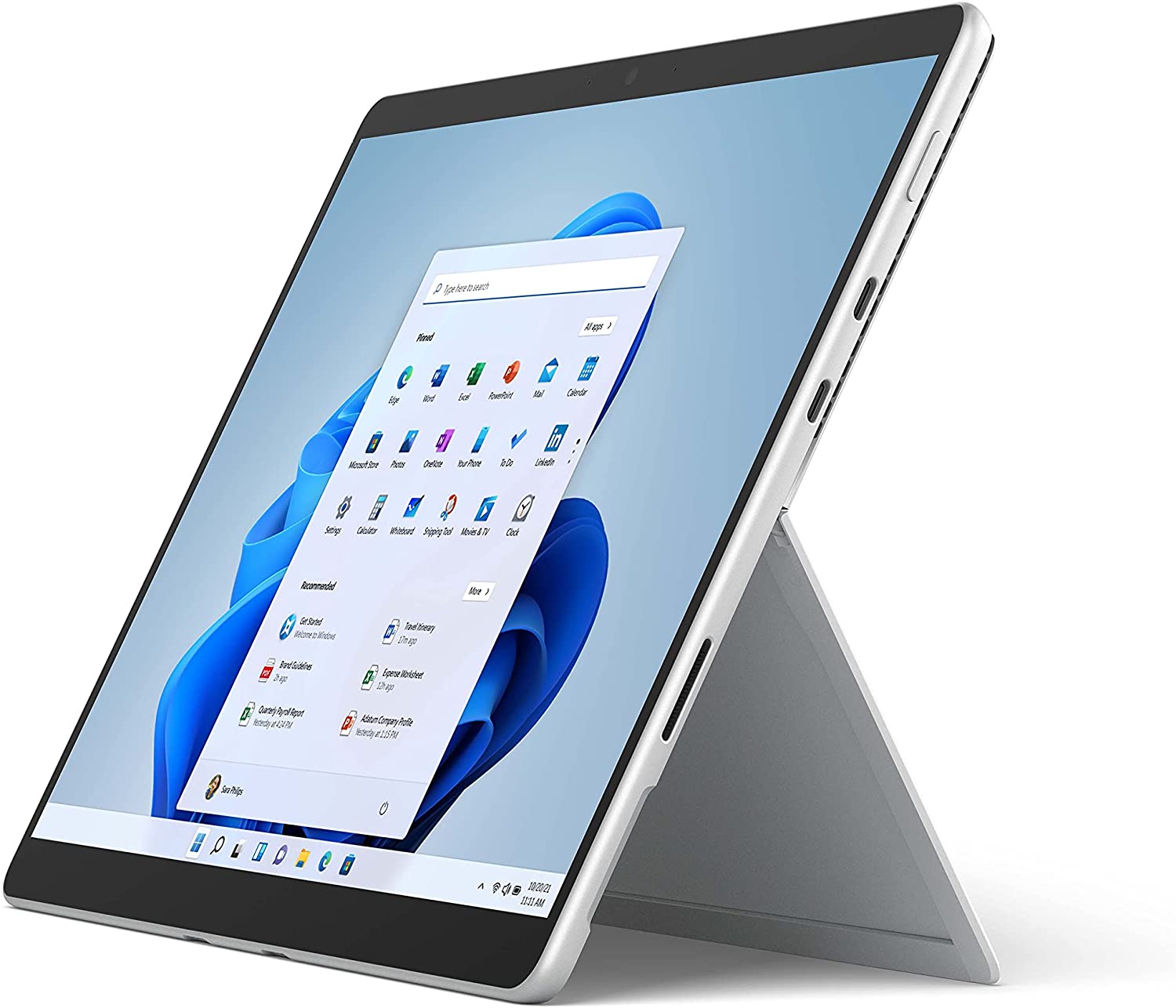 Available in two color variants (platinum and graphite), the Microsoft Surface Pro 8 boasts of a very stylish design. The tablet comes with a 13-inch display screen that offers a resolution of 2880 x 1920 pixels. The 3.0GHz Intel Core i7 contributes greatly to its excellent speed and responsive functionality.
The sophisticated design of this tablet gives you the feeling that it has been designed for professional work and therefore, it appeals greatly to professionals and entrepreneurs.

The 1080p webcam is most suitable for participating in virtual team meetings or video conferences.
Classy design

HD webcam

Upgraded display screen

Fast-performing processor
No USB Type-A

Premium pricing
Affordable Business Tablet with Excellent Audio-Video Output
Samsung Galaxy Tab A8 Durable Battery Tablet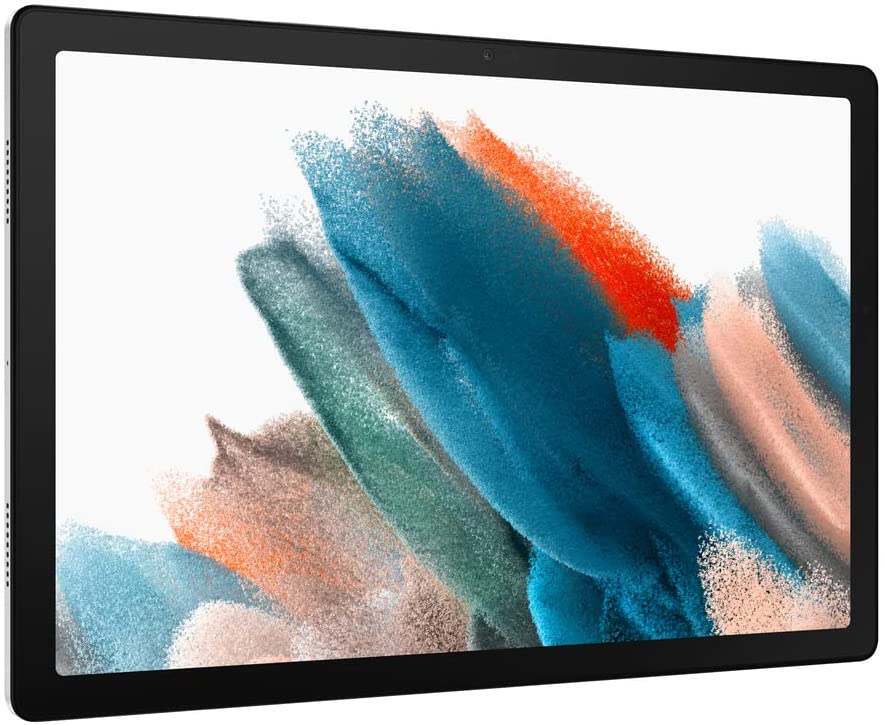 The Samsung Galaxy Tab A8 comes equipped with a Unisoc Tiger T618 chipset that ensures it runs fast and helps you do all your work efficiently. The device features a 10.8-inch screen that offers a resolution of 1200 x 1920 pixels and makes the process of consuming multimedia content or browsing the internet highly enjoyable. Once fully charged, the 7040mAh battery lasts you an entire day.
If you are looking for a sturdy business tablet that offers all-day battery life, then this would be one of the best devices to invest in.

Also a good option for those who want a tablet that comes with the kind of features that caters to different members of a family including kids.
Strong processing unit

Robust battery support

High-resolution screen

Four powerful stereo speakers
Slow charging process

Average camera performance
High-End Business Tablet That Offers Good Value For Money
Apple 10.2-inch iPad Premium Quality Tablet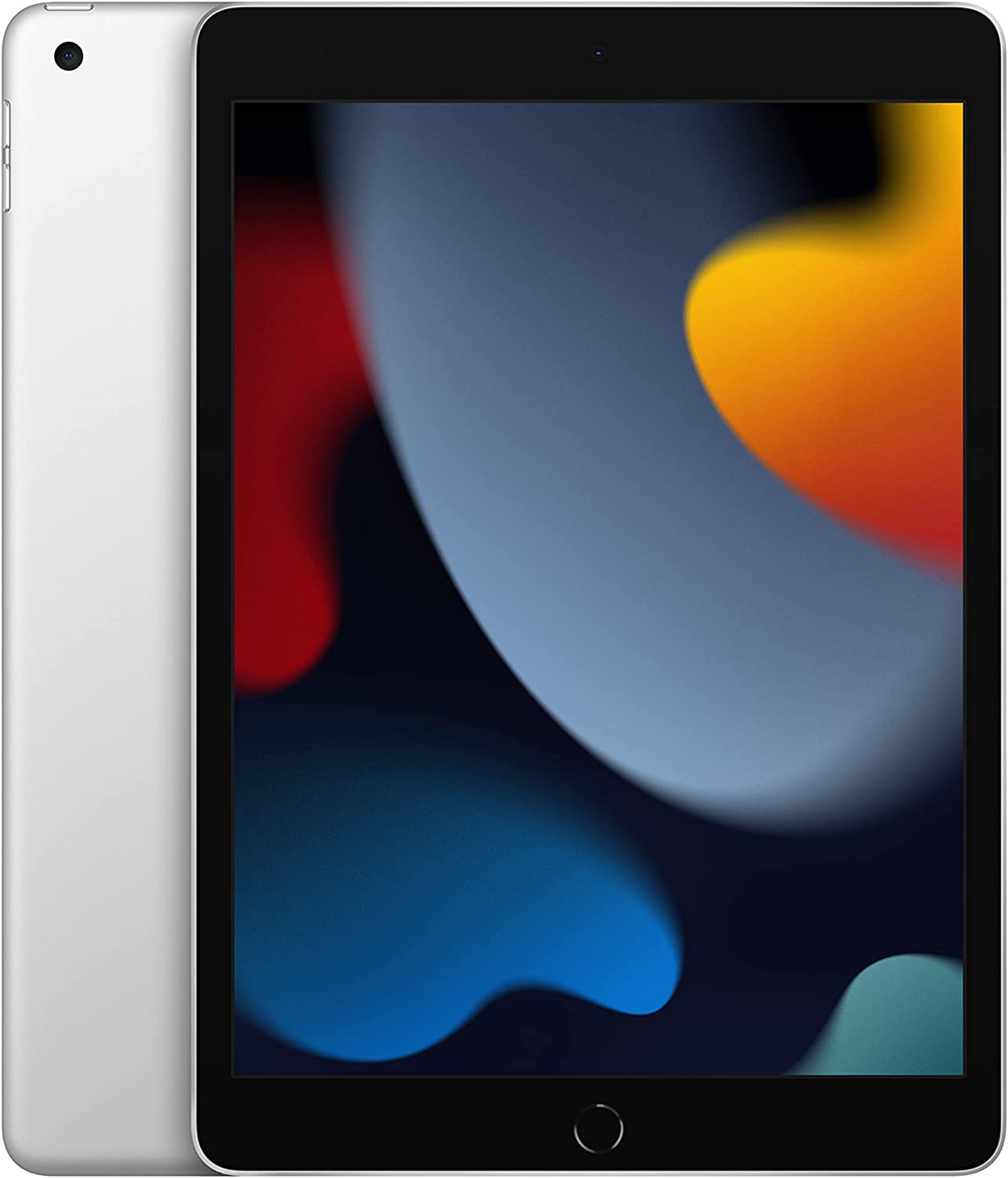 The ninth-generation iPad is as efficient as you expect it to be. Though it doesn't come with any major upgrades, it delivers all that you expect from an Apple tablet. The 10.2-inch display screen, which offers a resolution of 2160 x 1620 pixels, is one of the highlights of the device and enables you to conduct virtual business meetings and conferences comfortably.
An iPad device doesn't come cheap but every penny that you spend buying it brings you a lot of value.

A good option for a business professional who likes to use Apple manufactured devices.
High-definition display screen

Advanced features

Solid performance

Powerful A4 Bionic processor
Better upgrades required

No Face ID recognition feature
Well-Packaged Business Tablet Offering 2-in-1 Function
Microsoft Surface 3 10.8-inch Display Screen Business Tablet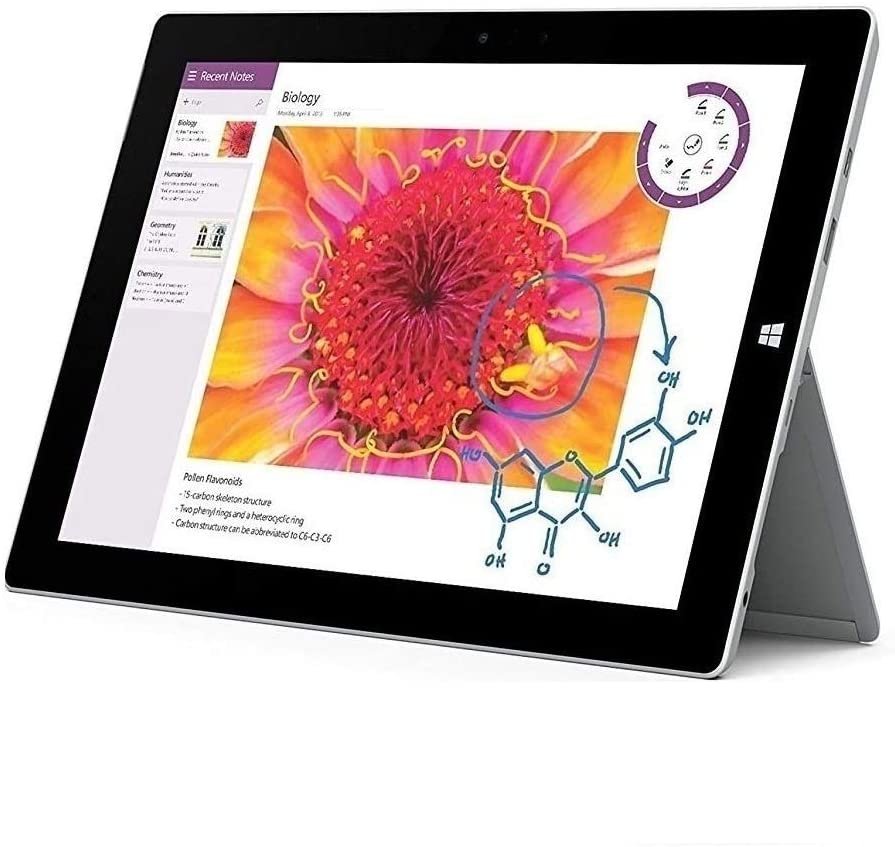 This wonderful device by Microsoft has often been described as a 2-in-1 device as it is portable like a tablet and delivers the kind of performance and features that you expect in a robust laptop. It weighs 1.37 pounds, so you will not have any issue holding in your hands for long. The magnesium casing of the device looks classy and the silver finish completes the look of this high-utility tablet. The 10.8-inch display screen offers a resolution of 1920 x 1280 resolution.
The device runs on Windows 10 Pro and because it is a touch-screen device, you can use the multi-touch gestures facilitated by the operating system very well. The quad-core 1.6 GHz Intel Atom x7-Z8700 processor offers super-fast performance. There are multiple connectivity options including a micro SD card slot, Bluetooth 4.0 and Wi-Fi. If you wish to use an external display screen, you get the two devices connected using the mini DisplayPort.
Why Should You Buy This?
Ideal option for those who are looking for a business tablet that offers all the features they have on their laptop.

The HD screen and the multiple connectivity options make it a very suitable device for people who work in corporate organizations.
Pros
Has all the laptop-associated features

Vibrant touch-enabled screen

Great connectivity options

Built-in stereo speakers
Cons
Battery life could have been better

Limited accessories provided
Versatile Business Tablet with a Stylish Design
Samsung Galaxy Tab S6 Lite Multimedia Business Tablet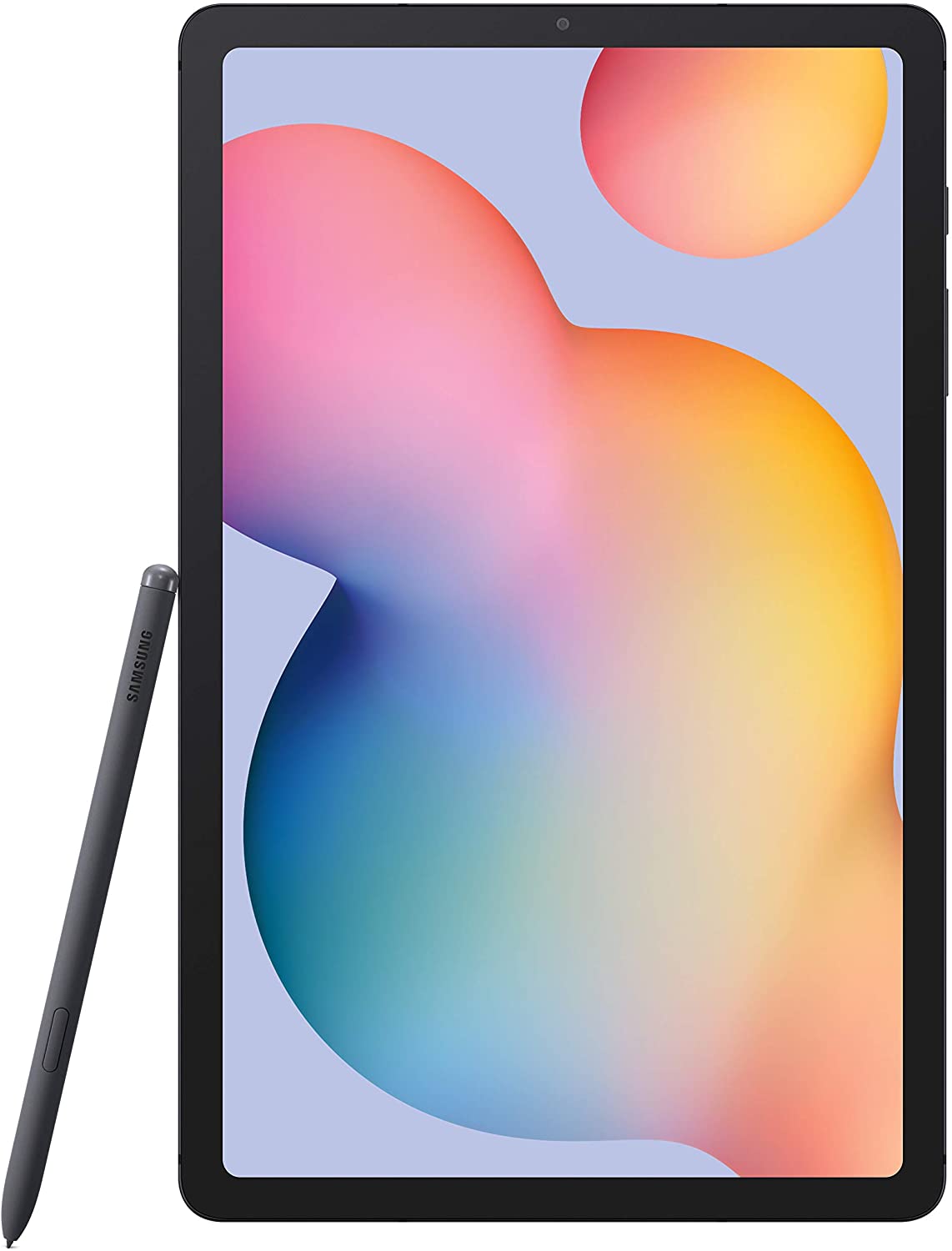 Armed with a Stylus Pen, a 10.4-inch screen and several useful multimedia features, the Samsung Galaxy has a lot to offer to those professionals who work in the media and entertainment space. The Stylus Pen is very sensitive and works smoothly across the screen. As it is a 'lite' version of the Tab S6, the price is lower and some of the premium features that you would have come across in the latter are missing here.
While the design of the tablet is attractive, the structure is made of the kind of components that make it durable. Since the 3.5 mm headphone jack is not a common feature in most tablets these days, you will be happy to find it on this device. The processor works pretty fine but you must remember that this tablet is not suitable for playing high-end games or performing multiple tasks at the same time.
A good option for those who work in the creative space and are looking for a moderately priced tablet.

Also recommended for those who have been wanting to invest in a standard business tablet that supports the use of the Stylus Pen.
Comes with a Stylus Pen

Features a headphone jack

Lightweight and portable

Good entertainment options
Lacks premium features

Not for gamers
Moderately Priced Business Tablet That Offers Great Value For Money
Duoduogo2-in-1 Business Tablet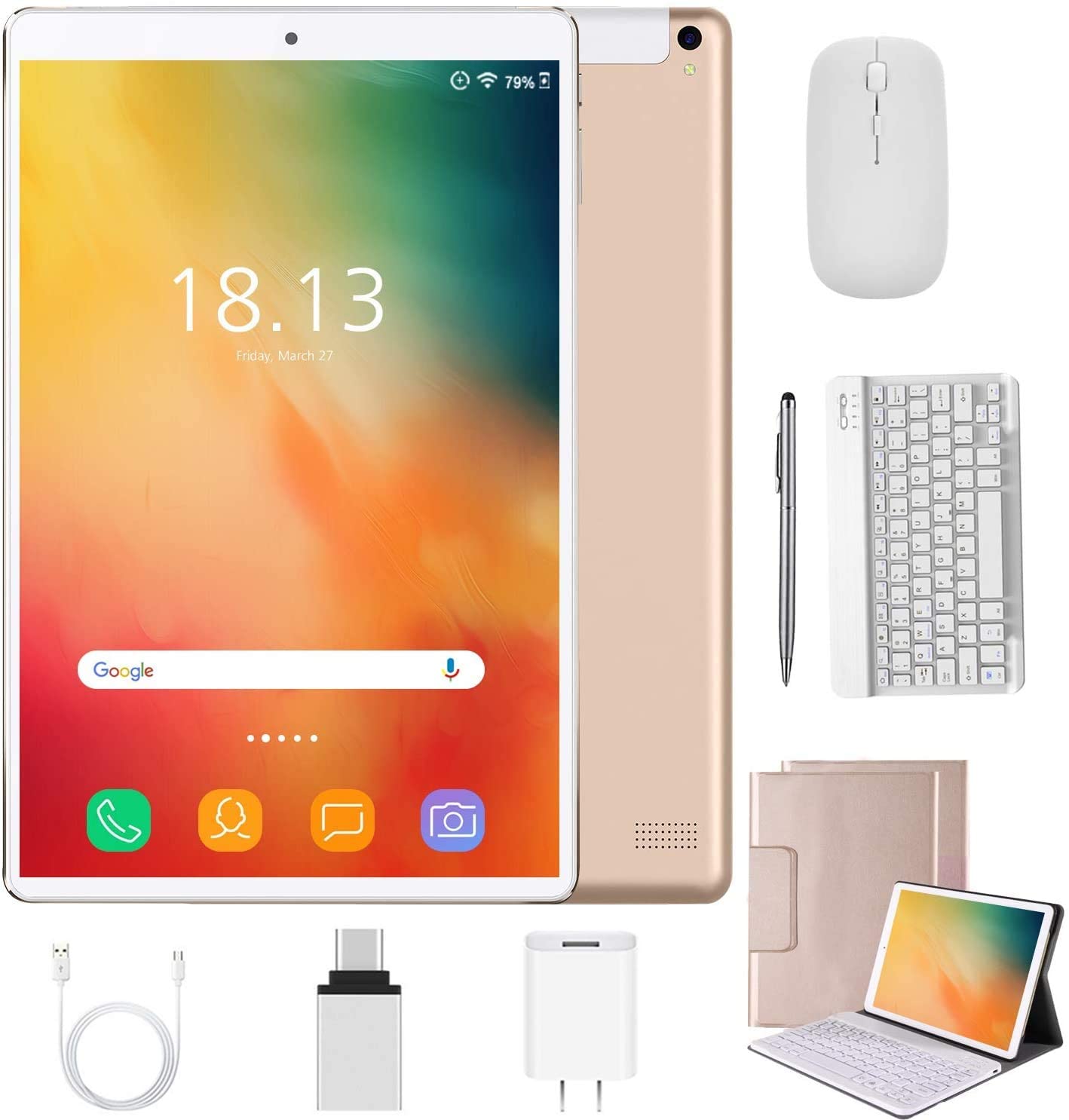 This 2-in-1 device offers great value for money as it can be used both as a tablet and a laptop. It is very rare to find a device of this nature being sold at a very reasonable price. Along with the 10-inch wide device, the brand provides you with multiple accessories including a wireless Bluetooth keyboard, a touchscreen pen, a wireless mouse, a USB Type-C cable, a screen protector, a leather case, and a user manual.
If you are particular about the look or design of the devices you use, then you will be delighted to know that this product by Duoduogo is made available in four different color (black, silver, gold and pink) options. The device comes with an 8,000 mAh battery that gets charged quickly and offers long-lasting usage. The display screen produced high-definition images and is suitable for watching movies and other video-based content.
Why Should You Buy This?
If you are looking for a business tablet that can also double up as a tablet, then this would be a good device to invest in.

Also a good option for those who are looking for a budget tablet that comes with a variety of features.
Pros
Strong battery life

Comes with multiple accessories

Available in four different color variants

Can be used both as a laptop and a tablet
Cons
Limited pre-installed apps

Slightly heavy
Inexpensive Business Tablet with Multiple Pre-Installed Apps
Fire HD 10 Full High-Definition Screen Business Tablet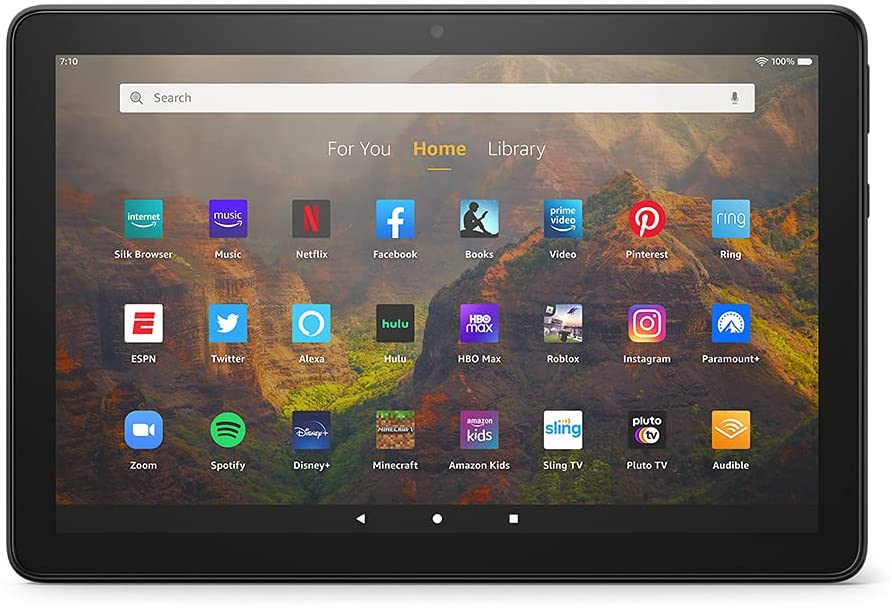 When you decide to buy a tablet, you look for something easy to hold and carry around. The device comes pre-installed with several multimedia apps and streaming services like HBO Max, Netflix, Hulu and Disney Plus. Therefore, if you need some entertainment during your lunch break or when not much work is happening, this tablet proves to be very useful.
You get two storage options (32 GB and 64 GB) to choose from while buying this device. It comes with Alexa and the built-in dual-mic system ensures that your commands get picked up in no time. The 2.0GHz octa-core processor works very smoothly and enables you to multi-task. On a single full charge, the battery lasts for 12 hours which is quite impressive.
Why Should You Buy This?
A great tablet for professionals who run from one meeting to another and need a compact device to work on.

If you prefer hands-free operation and look for devices that can perform a variety of operations quickly, then investing in this business tablet would be a good idea.
Pros
Several pre-installed streaming apps

Smooth functioning processor

Long-lasting battery

User-friendly interface
Cons
May not appeal to non-Amazon fans

Build quality could have been better
High-Performing Tablet with Expandable Memory
Meize 10-inch Android Tablet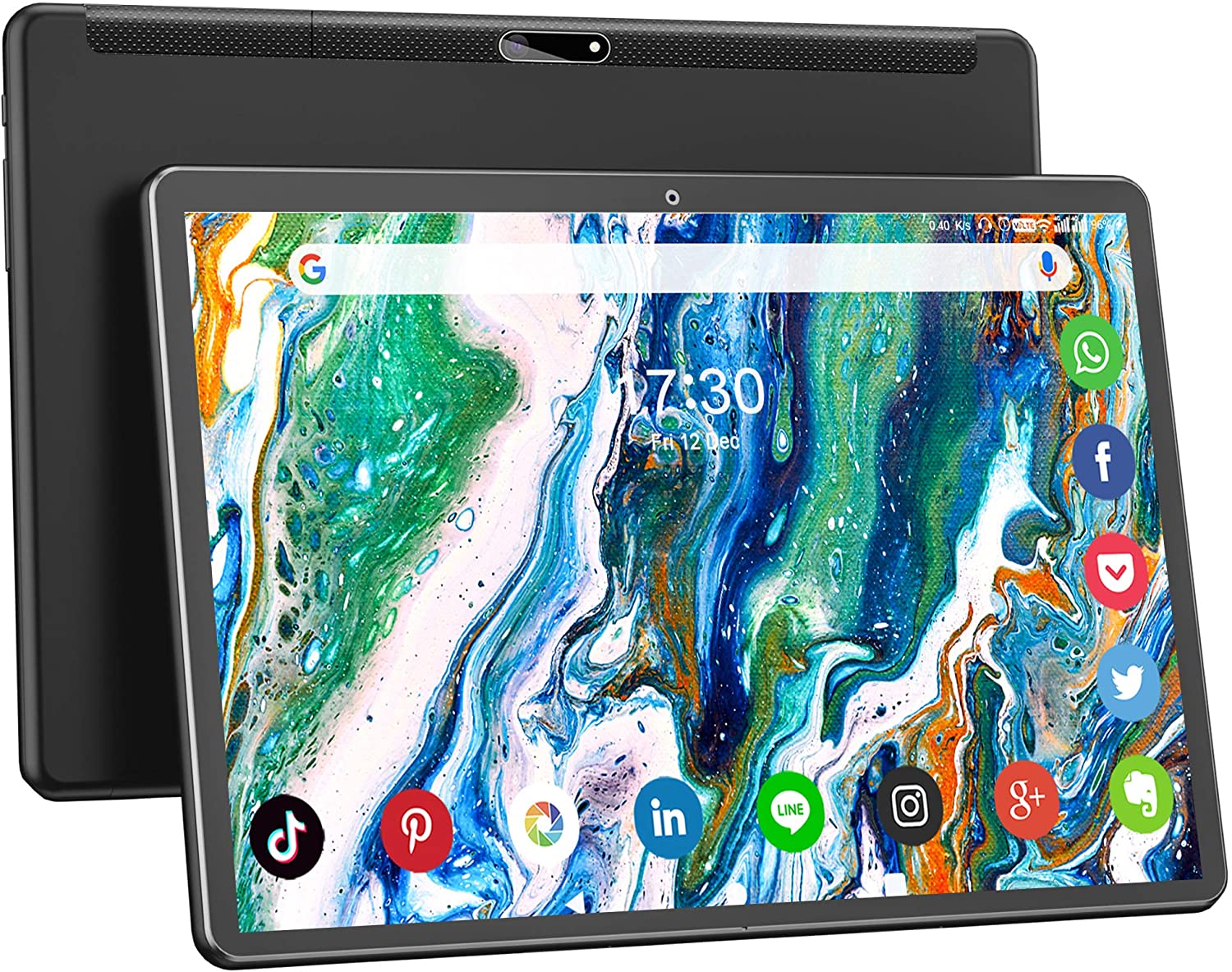 This business tablet by Meize runs on Android 10 and delivers steady performance. The interface of the tablet has been designed in a way that no ads pop up even when you browse through multiple websites on the internet. The 64-bit octa-core processor ensures that the tablet runs smoothly and you face no glitches while operating it.
Apart from professional work, you can use this tablet for your daily entertainment needs as it comes with a variety of multimedia apps and features. The display screen is 10.1-inches wide and offers a resolution of 1920 x 1200 pixels. The 6000 mAh battery allows you to use the device during your office hours extensively without the fear of the battery running out.
Why Should You Buy This?
Recommended for those who like to use apps by Google and prefer using a business tablet that offers a user-friendly interface.

Also recommended for those who do a lot of web browsing and engage in video calls.
Pros
Solid processor

Sharp picture quality

Good camera features

Multiple connectivity options
Cons
Inadequate speakers

Not suitable for high-end gaming
Elegantly Designed Tablet with Lightweight Structure
Apple iPad Air A14 Bionic Processor Business Tablet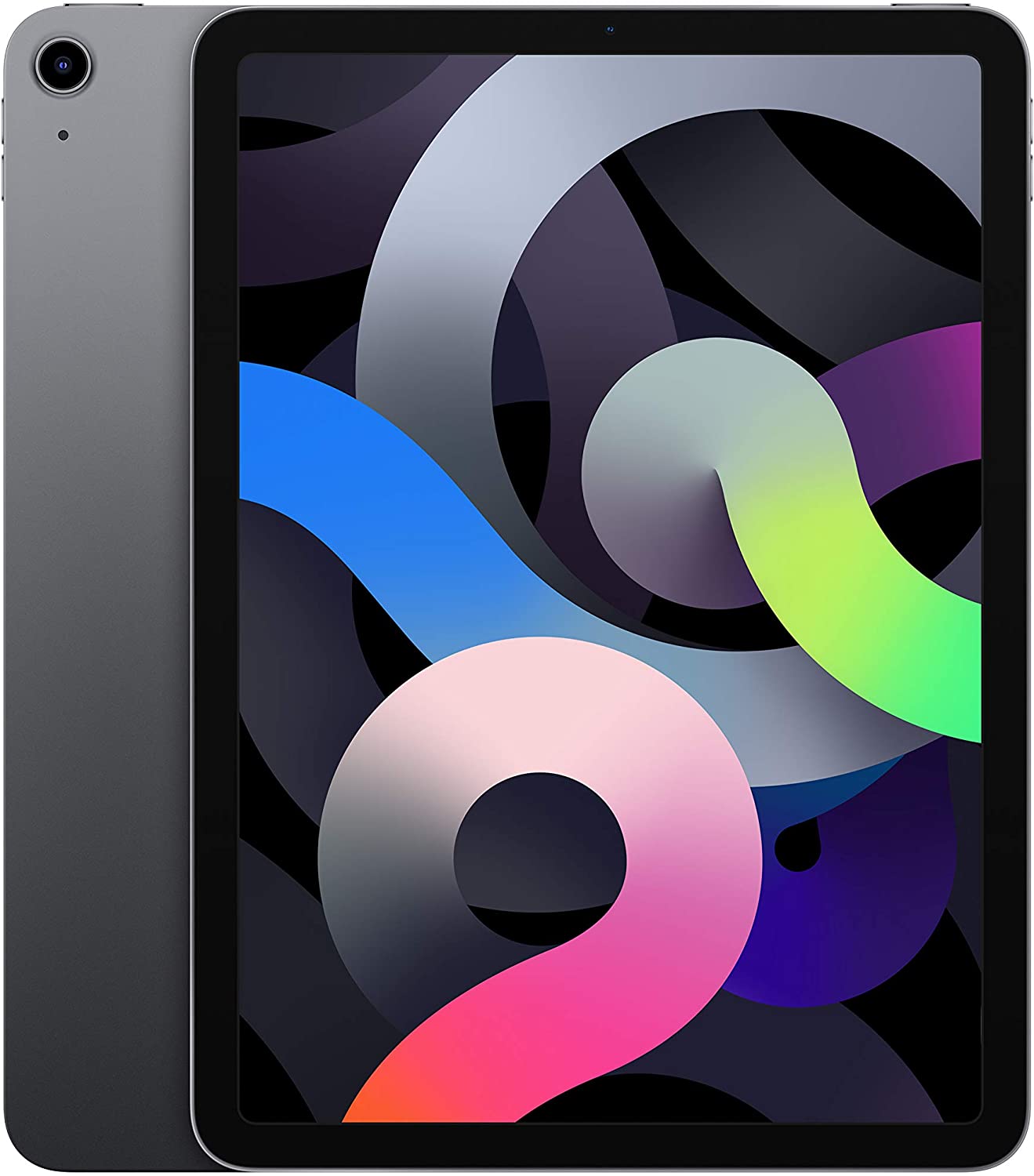 The Apple iPad Air greatly appeals to Apple fans but also has a lot to offer to those who have never used an Apple product in their lives. While the design is very sophisticated and attractive, it offers great functionality as well. The Bionic processor ensures super-fast operation for the device and enables you to perform a variety of tasks with great efficiency.
The device is available in a range of five different colors including space gray, green, sky blue, silver and rose gold. When it comes to storage, you get two options (64 GB and 256 GB) to choose from. It does not have Face ID but has other security features like Touch ID and a fingerprint scanner. The 10.9-inch display screen produces crystal clear images and the audio output is terrific. While it does not come with a headphone jack, you get a variety of other connectivity options.
Why Should You Buy This?
If you are an Apple fan and a working professional, you will benefit hugely by investing in this tablet that comes with several features that would make your day-to-day work easier.

It is a versatile tablet that, apart from being a good workplace companion, enables you to engage in a variety of other tasks.
Pros
Available in multiple color and storage variants

10.9-inch vibrant display screen

High-quality webcam

Super-fast Bionic processor
Cons
No headphone jack

No Face ID
Multi-Utility Business Tablet That Comes At an Affordable Price
Samsung Galaxy Tab A7 10.4-inch Screen Business Tablet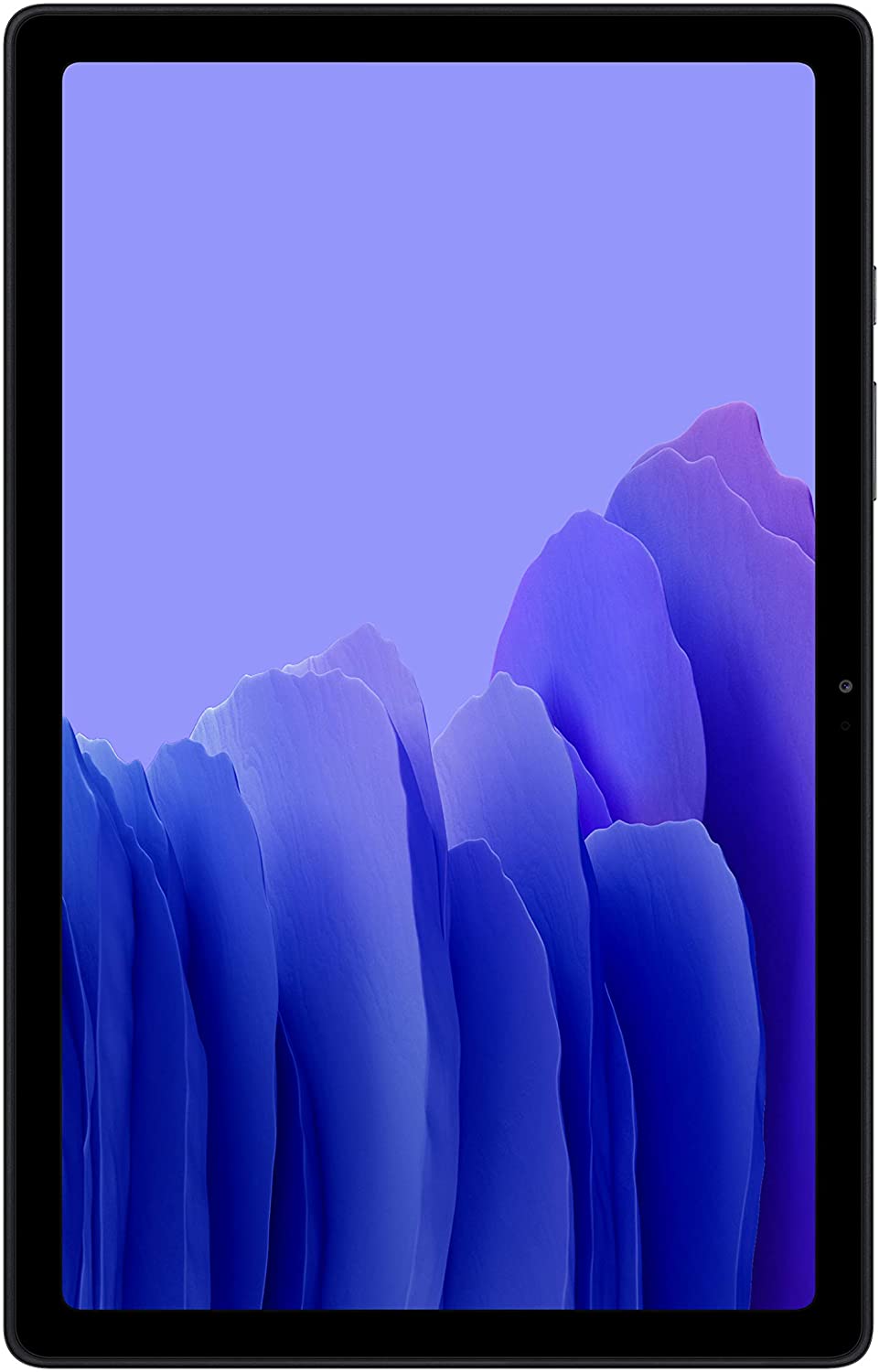 An entrepreneur or a professional looks for a tablet that comes with all the features that make doing business easier. The Samsung Galaxy Tab A7 has been designed keeping the requirements of working professionals in mind. The 10.4-inch screen is as suitable for participating in video conferences as it is for consuming movies and YouTube videos.
The stereo speakers offer the kind of audio output that most people wouldn't have an issue with but one can't help but point out that the bass effect could have been much better. You do get a headphone jack if you prefer listening to music or other audio content privately. For checking and replying to e-mails and engaging in web browsing, this is a nice, affordable tablet to invest in.
Why Should You Buy This?
Many of the features in this business tablet are the kind that tremendously helps working professionals.

It is also a good investment for those who had been planning to buy a moderately priced tablet that would be suitable for extensive media consumption.
Pros
Moderate pricing

Strong video output

Expandable memory

Comes with a headphone jack
Cons
Average quality speakers

Not suitable for playing heavy games
A Simple Note-Taking Tablet for the Office
Fire HD10 with Alexa Hands-Free 10.1" 1080P Tablet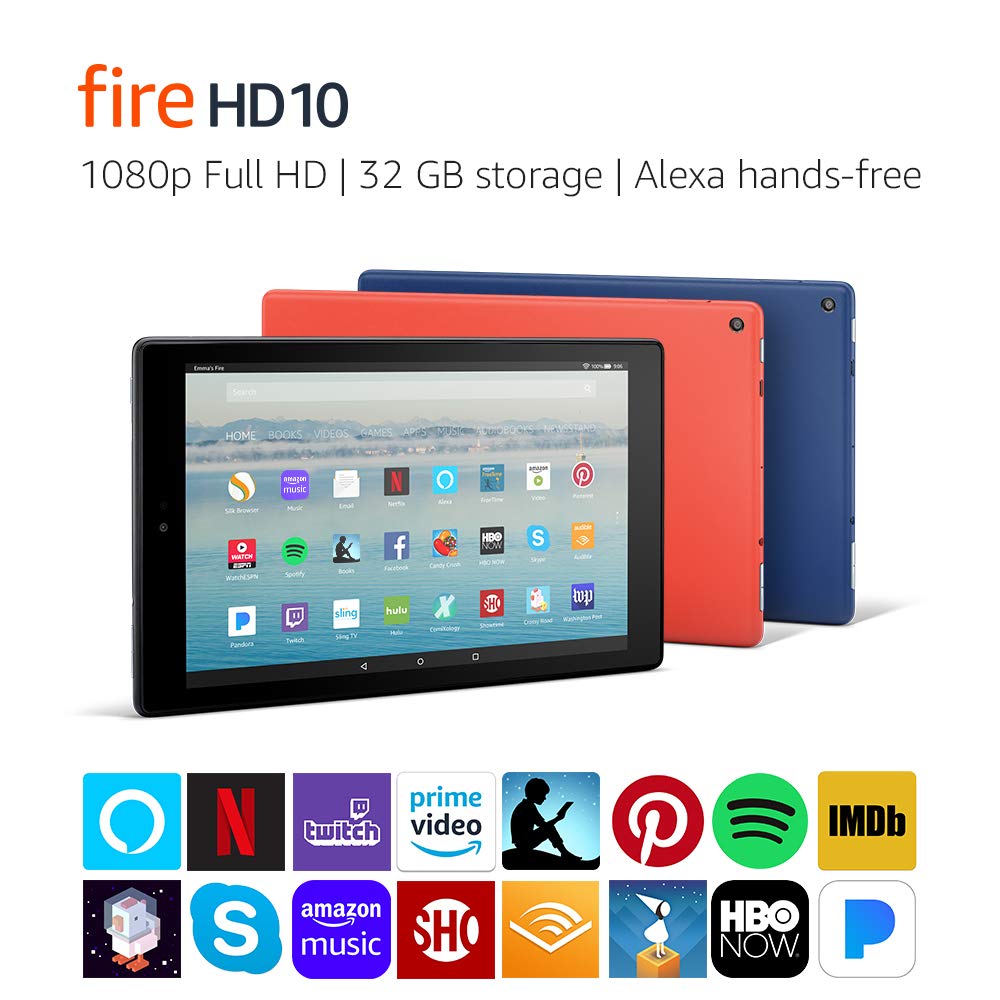 Most business users have this notion that the best business tablets are the ones that are large, powerful and are capable of doing many things at once. However, the Fire HD10 is an exception, in every way, because it is inexpensive, easy to buy for several people if required, and can be used for the basic tasks rather than pushing its processing core to the limits.
Amazon Fire HD10 is extremely handy in a lot of situations, not because of its processing power but due to its simplicity. The tablet's specifications are rather limited as it has 32 GB of storage in the base model, a decent 1080p full HD display, and runs the latest version of the Android operating system. The apps are plenty but there will be many that favor the Amazon ecosystem, including the Kindle app, Amazon Prime Video, Books, and also their Alexa voice AI system which allows hands-free operation of the tablet.
It has received thousands of positive reviews making Fire HD10 the best tablet you could get, without spending a fortune. The device can be used to take notes, use apps like EverNote, Last Pass and can also be used to show presentations, videos or other documents in its large 10-inch display which is on par with every other popular tablet in the market.
Product Specifications and Highlights:
10.1-inch 1080p Full HD display with 32 GB of storage space for the base model
An inexpensive tablet for the masses and ideal for note-taking in a business environment
Works with a range of handy apps like LastPass, Evernote, Google Keep, YouTube and can also be used for browsing, showcasing videos and other simple official activities
Recommended For:
Business users who may have to supply tablets for multiple employees or have a simple one for their assistants to take notes
The price tag makes it affordable for any company and to make them start using cloud services instead of being tied to large laptops
Best Detachable Tablet for Business Users
Lenovo Miix 510 12.2-inch Windows Laptop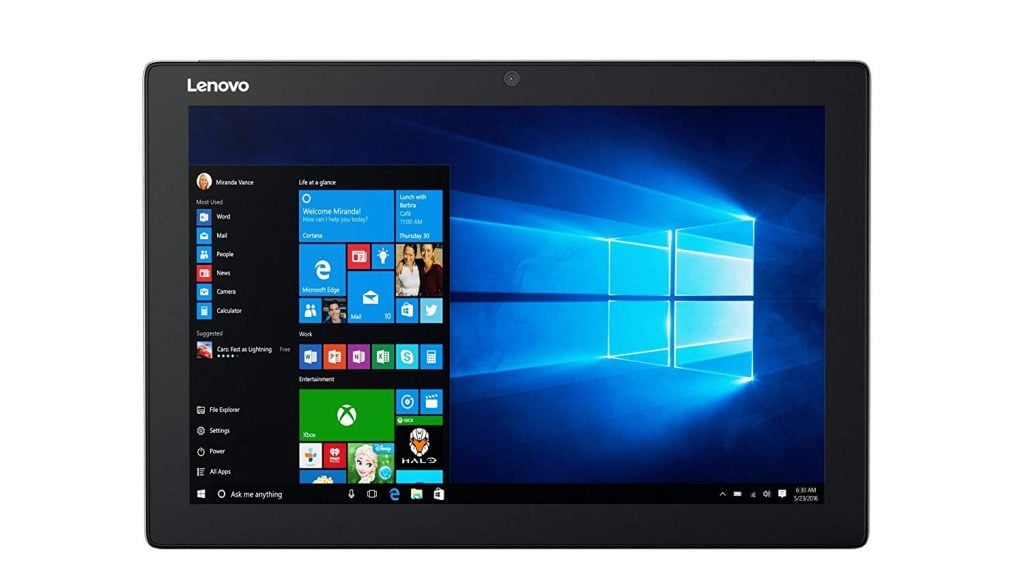 Lenovo has been very innovative in this regard as the company released many hybrid tablets, bringing the best of business laptops and tablets together. The Miix 510 is one such product that features a detachable tablet so that you can enjoy the experience without being tied to the keyboard. However, when you are really in the mood to be productive, it is easy to attach it back and start typing away.
The biggest advantage of the product is that it features a really large display, a 12.2-inch 1080p display. It makes it fun to watch videos, movies, listen to music and also easily type and send emails. Business users often end up opening multiple excel files and the tablet is powered by Windows operating system makes it easier to use native software applications than opting for the Android version of MS Excel or Word.
The manufacturer Lenovo promises that you can expect a reliable 8 hours of battery life. Considering the hardware specifications, the time is more than justified and should be able to get you through an entire day before it needs to be recharged. The tablet supports Lenovo Active Pen, a stylus which facilitates easy drawing, marking stuff on a website or presentation which can later be sent to the team for additional modification. It also features stereo speakers delivering the best surround sound experience on a small device when watching videos or showing it off to clients.
Product Specifications and Highlights:
Powered by Intel i5 2.5 GHz processor with 8 GB of RAM
128 GB M.2 PCIe SSD for fastest access and response
Runs on Windows 10 Home
5-megapixel rear camera
Convenient to use both in tablet and laptop mode
Uses a dedicated keyboard which is much easier to type than on touchscreen keyboard
Recommended For:
Business users who are looking for the best business tablets that brings the best of both worlds, a productive keyboard combo combined with an amazing screen and hardware configuration
---