Buying a tablet can get a bit tricky if you don't do your research properly. The market is flooded with plenty of cheap but low-quality products, making it easy for unsuspecting consumers to get ripped off. Like any other technology-based product, tablets are available for purchase based on the number and type of features they provide. The trick is to find the one that fits your specific needs.
If you go for the best tablets in the market today, be prepared to burn your wallet because pretty much nothing will be left in it anyways. If you don't have that kind of money to spare, do not fret because there are some great products at affordable rates too. They may not have the same technology offered by the expensive ones, but they do a great job nonetheless.
Buying Guide
Are you looking for the best tablet on a budget to play games, read, or watch your favorite movies and TV shows? Should it be the one to carry with you everywhere?
There are many great tablets available these days, and while many are expensive, some great ones come in affordable price ranges. Here is a list of some of the best cheap tablets.
See also: Best laptops for personal use
Best cheap tablets
Moderately Priced Tablet That Offers Great Value For Money
Fire HD 10 10.-1-inch Display Screen Tablet
Check Price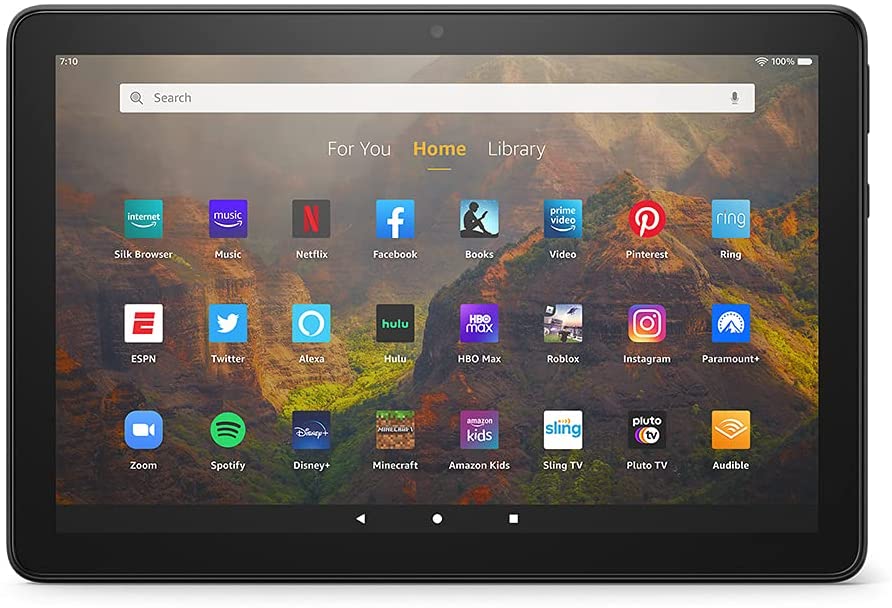 At this price point, there are very few tablets that offer the kind of features and specifications Fire HD 10 does. Despite featuring a 10.1-inch display screen, the device is fairly lightweight and easy to handle. If you have been looking for a tablet for general entertainment purposes, then you would be happy to see the level of image reproduction offered by the 1080p screen. There are multiple connectivity options, including a 3.5-mm audio/headphone jack.
The dual-mic setup does a very good job of picking up audio responses and voice commands and communicating them to Alexa. The 2.0GHz octa-core processor ensures that the tablet works fast and you face no issues while multitasking. The tablet also scores many points for being a highly durable device. The display screen, for instance, is made of aluminum silicate glass, which is as tough as glass could be.
Recommended for those looking for a moderately priced tablet that comes equipped with a large number of multimedia features.

It is also a good option for those who had been planning to invest in a budget tablet that could last them for years at a stretch.
HD display screen

Highly durable

Super-fast processor

Robust multimedia features
It comes with too many pre-installed apps

Amazon driven user-interface
High-Performing Tablet That Proves To Be Light On Your Pocket and Budget
Samsung Tab A7 Lite 8.7-inch Screen Compact Tablet
Check Price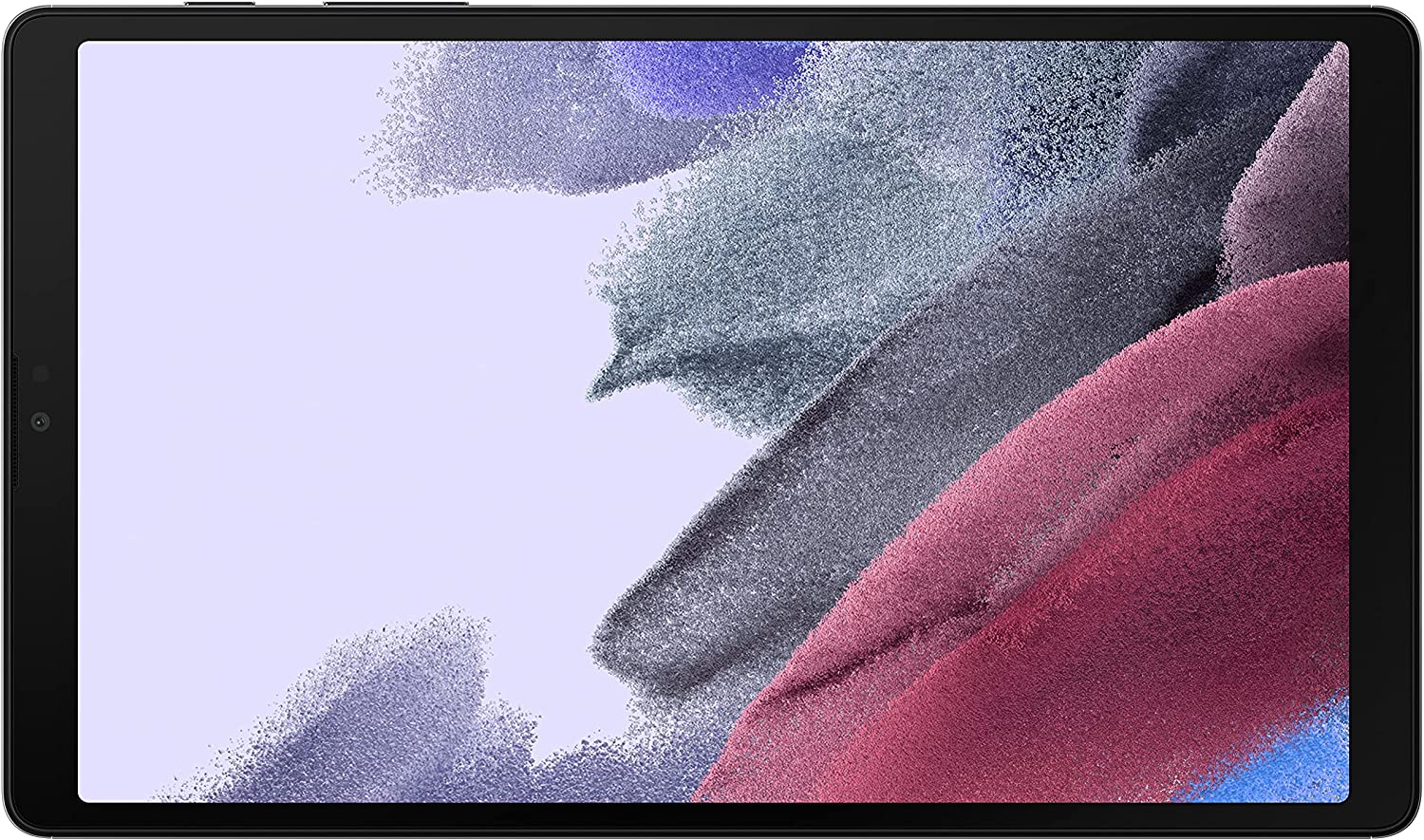 With an 8.7-inch display screen and a cumulative weight of 360 grams, The Samsung Tab A7 Lite is one of the lightest tablet devices you can imagine carrying around. It is one of those tablets which you can hold in one hand without much difficulty. It has multiple connectivity options like a headphone jack, a microSD card slot, and a USB C 2.0 port. As far as security features are concerned, you get a fingerprint scanner and face ID recognition.
On the downside, the 2MP webcam will not make you look great in any official meetings or video conferences with the family. The primary camera offers a resolution of 8 megapixels and is decent enough for taking pictures but not for shooting videos. The display screen offers a resolution of 1340 x 800 pixels which is not great but should work well for those who prefer compact screens. The tablet comes armed with a MediaTek Helio P22T processor that offers steady speed to the device.
It is ideal for professionals looking for a moderately priced tablet to help them work on their assignments.

It proves to be a wise investment for those who like to use technological devices that are lightweight and compact.
Attractive design

Compact structure

Expandable memory

Multiple security features
Average quality webcam

Low-resolution screen
Economical Tablet with Wide Display Screen
Samsung Galaxy Tab A8 Multimedia Tablet
Check Price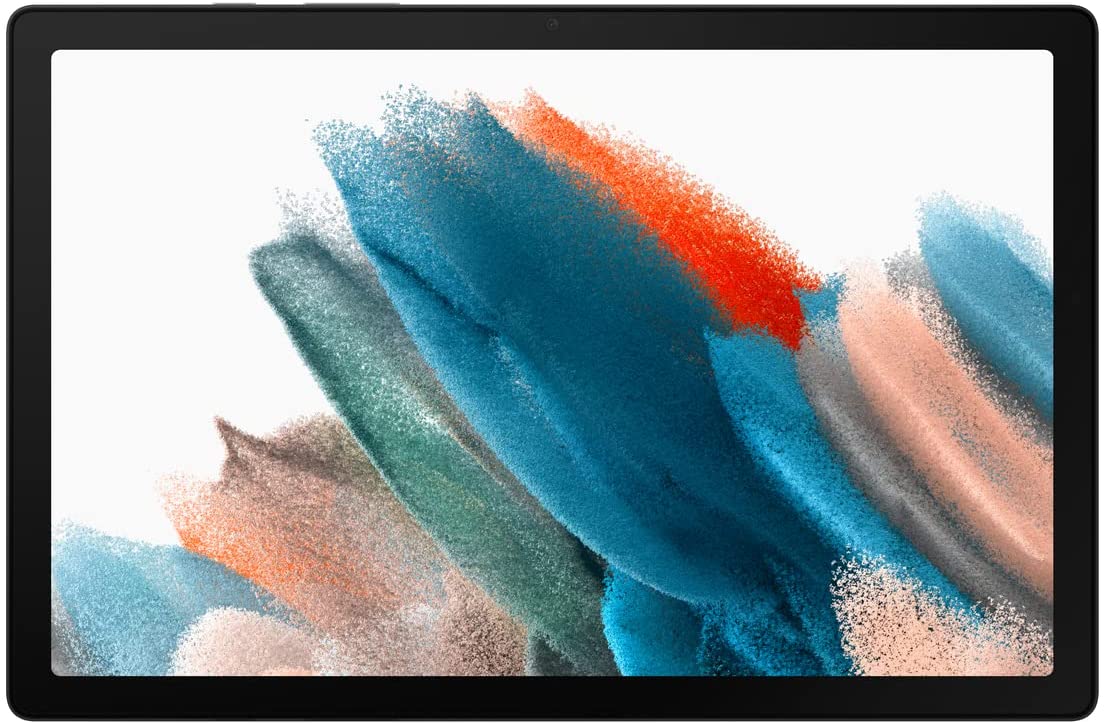 The Samsung Galaxy Tab A8 has been designed keeping in mind the requirements of those who watch movies or stream shows extensively on a tablet device. This tablet comes with an elaborate 10.5-inch screen and Dolby Atmos speakers that offer an immersive audio-visual experience. The 7,040mAh battery offers good backup but takes a lot of time to fully charge.
Besides watching video-based content, it is a great device for browsing the internet or surfing different social media websites. It is also a good device to play some basic games on. The Unisoc Tiger T618 processor is fairly functional but does not enable you to perform too many tasks simultaneously. The tablet is available in three different color versions: silver, dark gray, and pink gold.
Most suitable for those hunting for a budget-friendly tablet that makes watching films and shows easy and accessible.

It is also a good option for those who travel extensively and need a device to keep them entertained.
10.5-inch wide-screen

Dolby Atmos speakers

Stylish metallic body

Available in different color variants
15W charging speed

Underwhelming processor
Cost-Effective Tablet That Supports Dual SIM Functionality
Pritom Touch-Screen Enabled Tablet
Check Price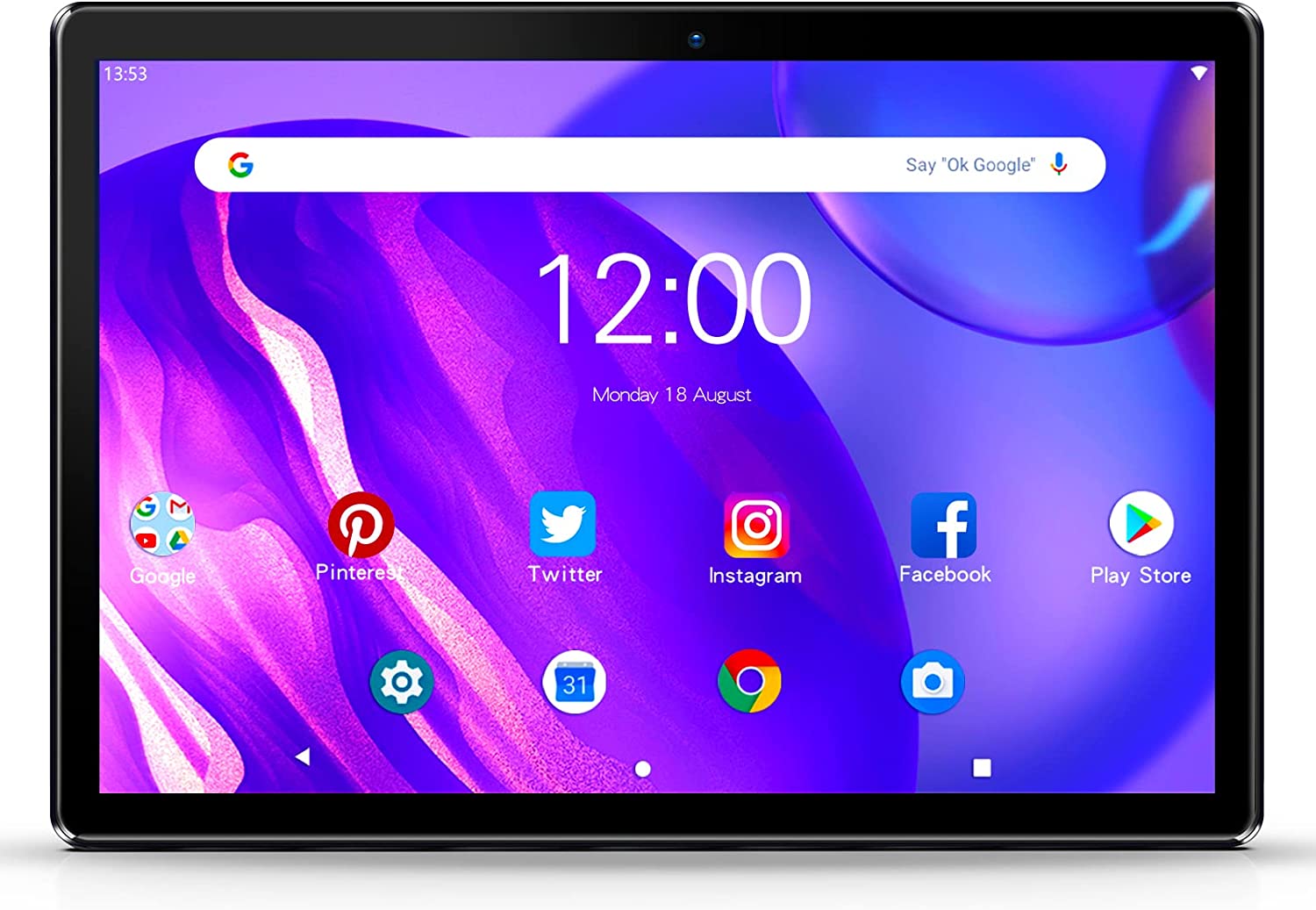 Armed with a quad-core processor that enables fast operation without consuming much energy and Android 10, this moderately priced tablet by Pritom delivers a satisfactory performance. The display screen is 10-inches wide and reproduces images fairly well. With the help of the microSD card slot, you can expand the memory to 512 GB and store a large amount of data on the device.
The tablet comes with several thoughtful features like the Eye Health mode that helps limit the strain caused to your eyes when you consume multimedia content for a long time. The brand offers a 180-day warranty on the product, which might upset a certain section of the consumer. The 2MP primary camera is just about decent for taking selfies, and the dual cameras at the back offer a resolution of 8 megapixels.
Why Should You Buy This?
A very good budget-friendly option for those who wish to invest in a tablet with a mix of everything.

The tablet is ideal for watching movies and even doing basic editing work while being on the move.
Pros
Vibrant display screen

Good audio output

Adequate battery life

Multiple connectivity options
Cons
Limited warranty support

Average camera quality
Budget Tablet with Strong Battery Life
Lenovo Chromebook Mediatek Processor Tablet
Check Price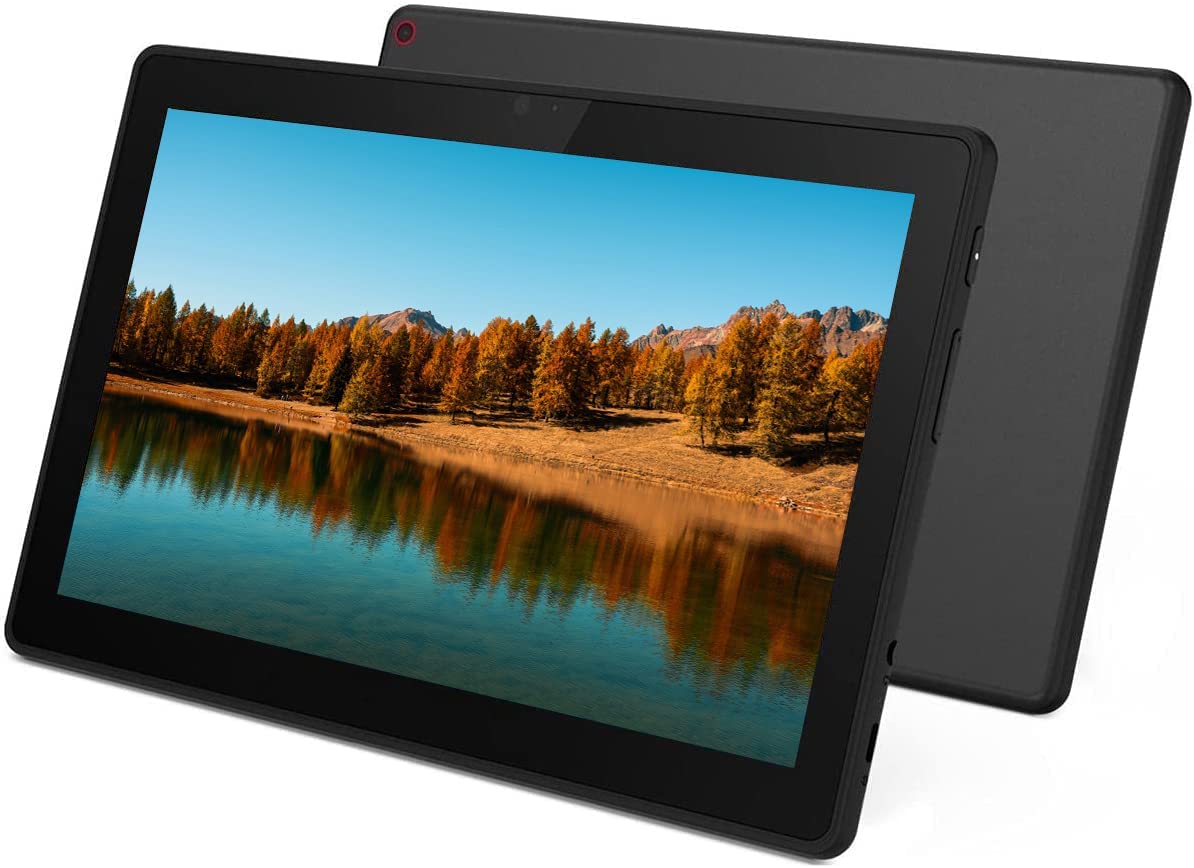 The MediaTek MT8183 processor contributes greatly toward the high-end performance you find this tablet delivers when you start using it. Apart from the smooth performance, the 10-hour long battery life makes it a very good device for working professionals. The RAM has high bandwidth and ensures you go through a smooth experience while using multiple apps simultaneously.
The display screen is 10.1-inches wide and offers a resolution of 1920 x 1200 megapixels. It is as suitable for consuming long-form video content as reading e-books and browsing the internet. The memory system has been designed so that you find it very convenient to store and maintain your data in an organized manner.
Recommended for those looking for a Lenovo tablet that ensures fast and stable operations.

Also recommended for those who need a sturdy tablet device that can perform various tasks very well.
10-1 inch HD screen

Long-lasting battery

Solid processing unit

Made with high-quality components
The design could be improved

Limited connectivity options
Budget-Friendly Tablet with Quad-Core 64-bit Processor
Tituta MasterPad E100 FHD Display Screen Tablet
Check Price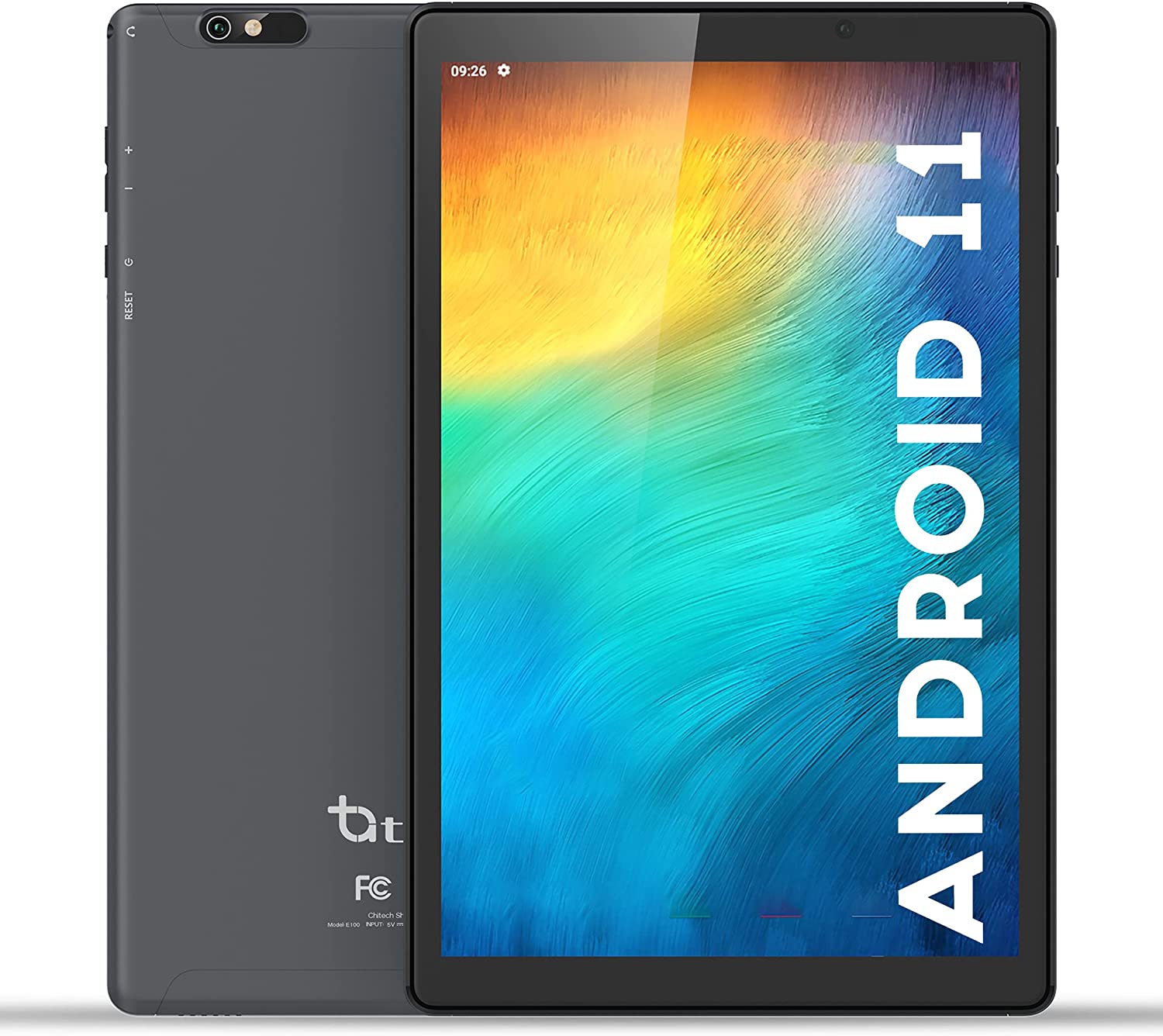 The 10.1-inch display screen offers a resolution of 1920 x 1200 pixels and offers the kind of picture quality that would make you want to use it as your primary device for watching movies and Netflix. The 1.6 GHz quad-core processor works very fast and ensures the device's performance remains smooth. The 6000mAh battery offers a battery life of close to 6 hours, which is a little underwhelming. The design of the device is minimalistic and classy.
The device offers 32GB of internal storage space, which can be expanded up to 128GB using an external memory card. The touch-enabled screen is very responsive to the movement or touch of your fingers. At 1.94 pounds, the device is quite lightweight and, therefore easy to carry around. It offers various connectivity options, including Bluetooth 4.2, dual adaptive Wi-Fi mode, and a built-in USB-C port.
Why Should You Buy This?
If a wide display screen offering high-resolution images is your priority, you will benefit hugely from investing in this tablet.

The features and applications on this tablet are easy to understand and manage.
Pros
High-definition screen

Good connectivity options

Expandable storage space

Fast-performing processor
Cons
Average battery life

Long charging time
Cheap Tablet for Big Screen Lovers
Fire HD 10
Check Price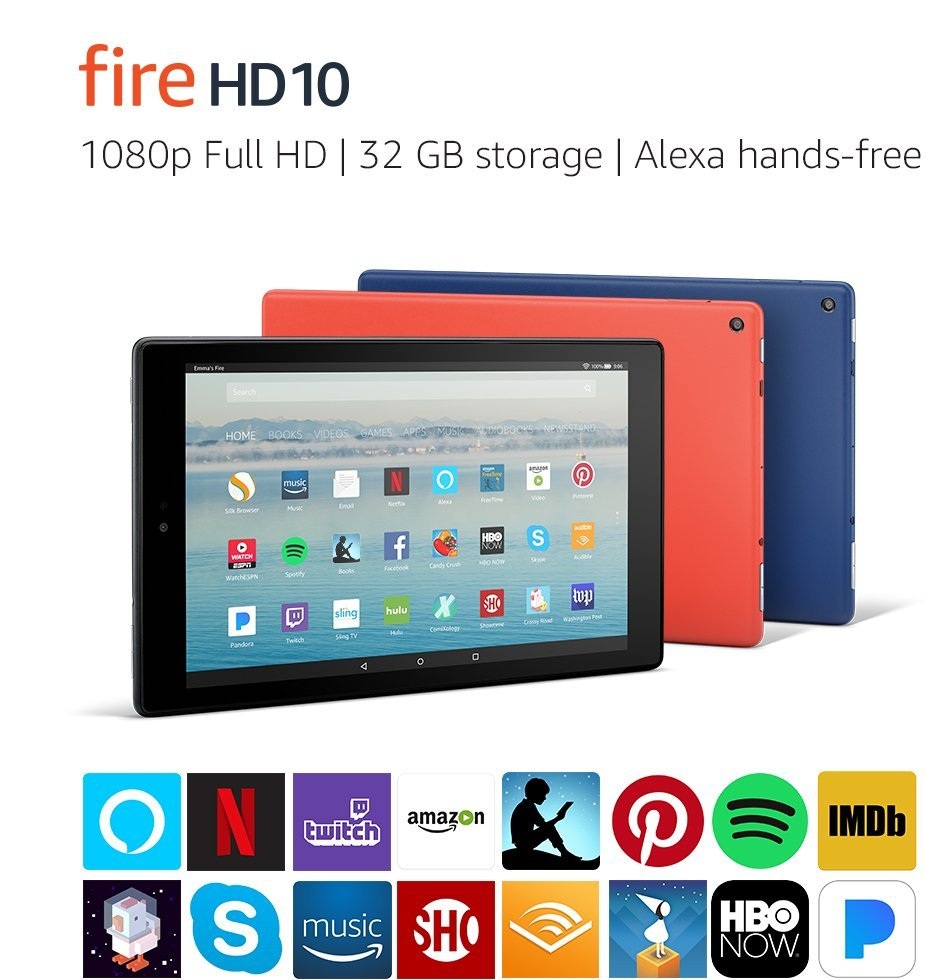 The Amazon Fire HD 10 tablet is perfect for users who love to view content on big screens with its 10.1-inch display and 1920×1200 resolution. It hosts the Fire OS and a quad-core CPU with a storage option of 32 GB / 64 GB. It weighs about 17 oz making it rather bulky to carry around. However, it is a small price to pay for your massive display screen. Moreover, this tablet has one of the largest screens for this price point.
This product is far superior to the Amazon Fire HD 10, which was released in 2023. The latter was plagued with many issues, such as sluggish performance and bad screen resolution. The Amazon Fire HD tablet has remedied most of these problems and has an exceptional price point making it a great affordable tablet.
The battery life is pretty solid, with 10 hours of usage from a single full charge. Also, it only takes 5 hours for the device to go from zero charge to full charge. You can watch a movie on full HD with maxed brightness and volume, and you will end up losing only 15 % of the charge, which is pretty neat.
What makes it stand apart?
Big 10-inch display screen
Good battery life, decent performance, and affordable
The Bottom Line
Tablets have been here for quite some time and will be staying for a long time. It provides all the basic benefits of a laptop while improving portability. However, the market doesn't have much middle ground regarding price. Either you get the incredibly expensive ones with the latest tech/features or the low-end ones with basic functionality capability. Though one might be inclined to think that cheap means inferior quality, nothing could be further from the truth. The lower-end tablets offer amazing functionality for their price while being able to appeal to a broader consumer audience. With many affordable options available today, you can find the perfect cheap tablet for your specific needs.
So, these are some of the best cheap tablets you can buy. All these tablets come in a very affordable range, while the features and specs they include are great. Most tablets have a screen size of 6-inch to 10-inch, making them easy to carry anywhere you go.
You may also read: Top Best Laptops of 2019 For Business Users