Who wants to deal with unwanted calls, SMSs or spam that can truly disturb you throughout the day? If this is something that bothers you, you will find a solution right here. As there are apps for all kinds of things, from food delivery to the ones designed for saving money, there are also the apps that block telemarketing calls. Here, we are going to list some of the best blocker apps available for Android and iOS.
See also: Top 10 Sports Apps for Android and iOS
Best Robocall Blocker Apps
YouMail Voicemail & Spam Blocker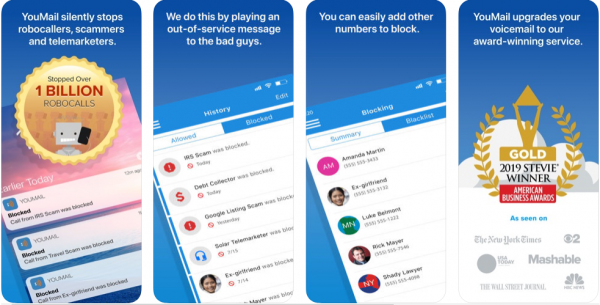 YouMail is the fastest one among all other robocall blocker apps and it blocks about 70% of unwanted or spam calls. It has excellent software that differentiates legitimate calls from spam calls.
Since entrepreneurs or new business people are more likely to be disturbed by spam calls they should download YouMail to get rid of almost all the unwanted spam calls. That way they can focus on their new customers rather than this type of calls.
There is also the option to see who left a message either viewing the transcript or converting it to email format. This feature prevents you from missing important messages which is a great feature for business people who are more likely to miss important calls or voicemails. You can download YouMail 100% free but some features require $5 subscription plan per month.
Download YouMail Voicemail & Spam Blocker for Android
Download YouMail Voicemail & Spam Blocker for iOS
Mr. Number – Caller ID & Spam Protection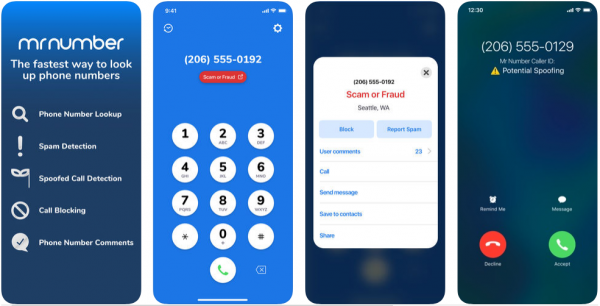 Mr. Number also works as the call blacklist app. It blocks calls from telemarketers or any private number that you do not want to talk with. This app can also block calls from a specific person, a certain area or the entire country. What's more, it automatically blocks potential spam or fraud calls. Mr. Number takes care of them by sending voicemails to them instead of you.
Download Mr.Number – Caller ID & Spam Protection for Android
Download Mr.Number – Caller ID & Spam Protection for iOS
Nomorobo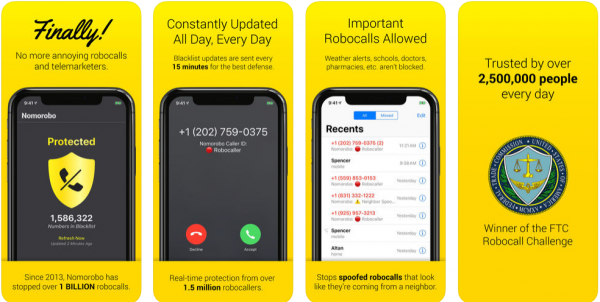 Nomorobo is the simplest app to use among all other robocall blocker apps. It is also one of the oldest robocall apps and one of the simplest. The app blocks over 650 000 robocallers, phone scammers and telemarketers. It is important to point out that Nomorobo will never access your calls or your contacts.
RoboKiller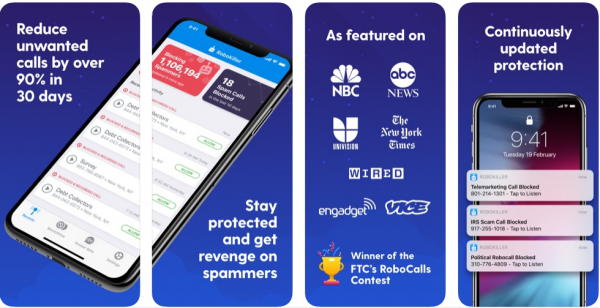 As its name says RoboKiller kills the spam calls. It can block over 1.1 million telemarketers even if they change their numbers. It automatically blocks robocalls using FTC-award winning technology. RoboKiller updates the spam list regularly to make sure its users get up to date protection. It has bots that automatically answer the spam calls. You have the chance to try it for 7 days for free.
Download RoboKiller for Android
Hiya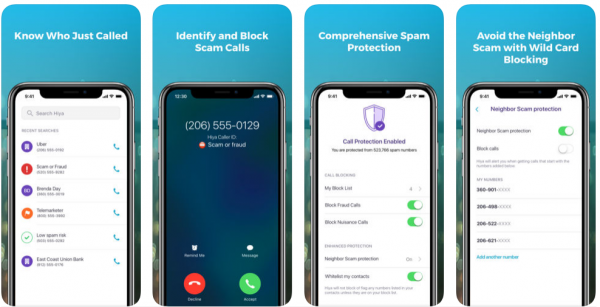 Hiya is another app to block unwanted calls, SMSs, and spam. The app sends automatic alerts to warn if you the call is spam. It blocks all kinds of spam, telemarketing, scammers and robocalls and it sends them straight to voicemail. It works the same as the other robocall blocker apps with one exception: you can search for numbers of businesses that you want to call via Hiya Business Search.
HulloMail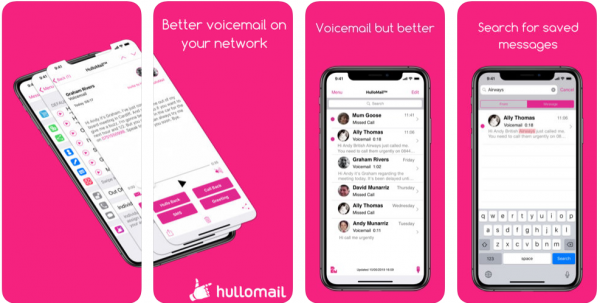 HulloMail is a great app for voicemail transcription users and this app specializes in voicemail messages. You can either scan voicemail messages or copy them and send them via e-mail. It is easy to use and offers the option for you to search what you want or need in the transcriptions. You can have the Lite version by paying $0.99 cents and the Pro version costs $4.49 per month.
Download HulloMail for Android