vivo S17 Series to be Unveiled on May 31: Specs and Features Revealed
The highly anticipated vivo S17 series is set to be officially unveiled on May 31, with both the vanilla vivo S17 and the vivo S17 Pro expected to make their appearance. .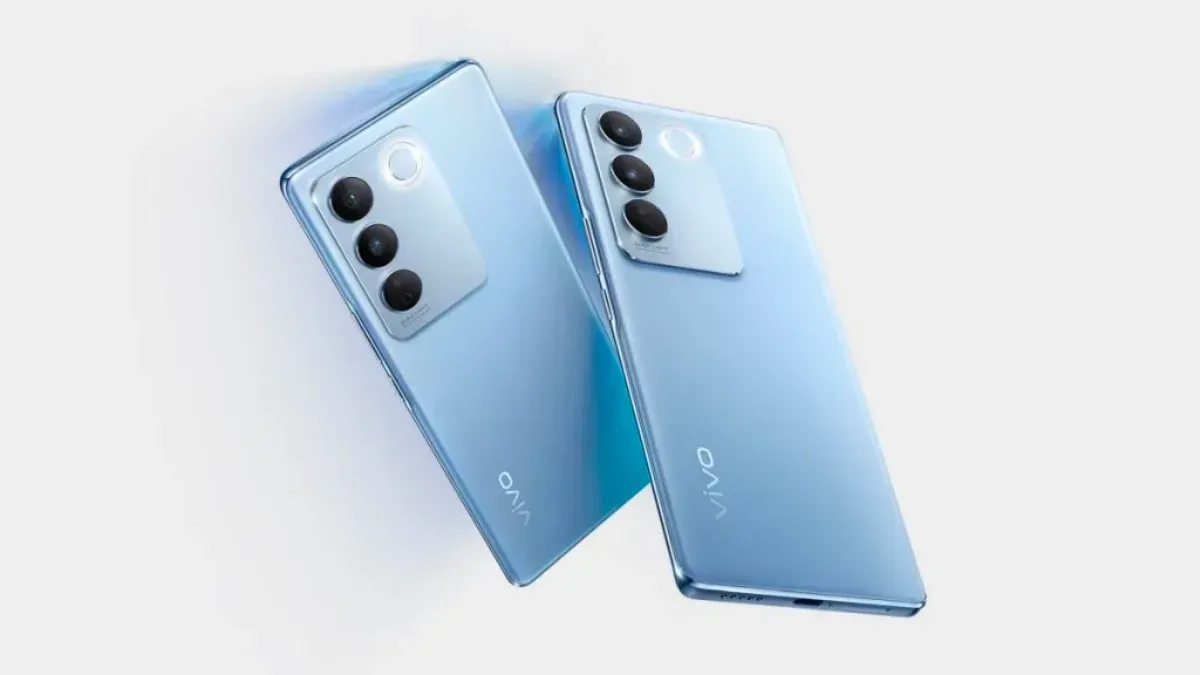 The highly anticipated vivo S17 series is set to be officially unveiled on May 31, with both the vanilla vivo S17 and the vivo S17 Pro expected to make their appearance. Recent leaks and a listing on Geekbench have provided insights into the specifications of these upcoming smartphones.
According to the Geekbench listing, the more powerful variant of the vivo S17 series is anticipated to feature a Dimensity 8200 chipset, showcasing its impressive processing capabilities. On the other hand, the basic version is likely to be equipped with a Snapdragon 778G+ SoC, which promises reliable performance.
Notably, the vivo V2283A device, believed to be the vivo S17, was initially listed with the codename "lahaina" chipset. However, further examination revealed that it will actually incorporate the Snapdragon 778G+ chipset, distinguished by its distinct CPU configuration and Adreno 642L GPU. Additionally, the listing unveiled that the vanilla version of these midrange smartphones will offer a 12 GB RAM option and will come pre-installed with Android 13.
To provide users with an exceptional photography experience, vivo has shared some details about the camera features of the upcoming vivo S17 Pro on their official Weibo page. The S17 Pro is expected to boast an LED flash that can be programmed to emit light at various temperatures, along with two front-facing flashes integrated into the top bezel.
The front-facing camera of the S17 Pro is reported to sport a 50 MP sensor, enabling users to capture stunning selfies. On the rear, the smartphone will house a practical and versatile portrait shooter with 2x telephoto zoom capabilities. Additionally, vivo has mentioned the inclusion of a "super-sensing spectral sensor," which is anticipated to enhance color reproduction. However, further details about this technology have not been disclosed and are expected to be revealed during the launch event.
All eyes are now on the vivo S17 series, as consumers eagerly await its official unveiling in two days. With the combination of powerful processors, ample RAM options, and innovative camera features, these smartphones are poised to make a significant impact in the midrange segment.
ABOUT THE AUTHORS
Elizabeth
Elizabeth is your trusted Apple product expert with a wealth of knowledge and experience gained from her tenure as an Apple authorized personnel. She's also a seasoned mobile phone, Samsung, and Android expert. With a keen eye for detail and a passion for all things Apple, Samsung, and Android, she is dedicated to providing you with accurate, reliable, and up-to-date insights. Count on Elizabeth to be your go-to source for expert advice on navigating the world of Apple technology, Samsung devices, and the Android ecosystem.
Bogdana
Bogdana is your technology expert, backed by a strong foundation in consumer electronics and a range of qualifications that make her a trusted source in the tech world. With a deep understanding of the latest advancements and a passion for simplifying complex concepts, Bogdana is your go-to authority for demystifying technology and keeping you informed about the ever-evolving digital landscape. Trust her to deliver reliable insights and expert guidance to help you navigate the world of consumer electronics and beyond.