Instagram is among many apps that can be found in Windows app store. If you are wondering how to use Instagram on Windows 10, keep on reading. We are going share a quick guide and we will explain what you can and can not do.
When the app became available in the Windows app store, many people thought they will finally be able to upload their photos from their PCs. But unfortunately, this isn't possible. You can use the app on any device that has Windows 10, but what you can do depends on the type of device.
In other words, only if your Windows 10 device has a touch screen you will be able to upload photos and videos. If that's not the case, uploading is not an option.
See also: How To Pin Apps To Taskbar In Windows 10
Is it worth downloading the app to your computer? Maybe. It does offer a few more options than Instagram on the web. You will have the access to direct messages, along with Explore and Stories tabs. But, same as the web version, uploading is not something you can do.
When Instagram introduced the app, they mentioned tablets only, not PCs.
"Now, Instagram for Windows 10 tablets includes all of your favorite features, including Instagram Stories, Direct and Explore. And you'll be able to capture, edit and share directly from your Windows 10 tablet device."
The majority of people who download the app did it with one goal. They thought they will be able to post the photos and videos from their PCs. Of course, they were pretty disappointed when they found out it is not possible. Just take a look at the comment section in the Web Store.
If the options the app offers for the PC is enough for you, follow our guide below.
Guide: How To Use Instagram On Windows 10
Installing the app is quite simple. Just follow the steps below:
First, open the Windows Store app on your device
Next, type Instagram in the search box and hit enter
When Instagram shows up in the results, click on it
Now click Get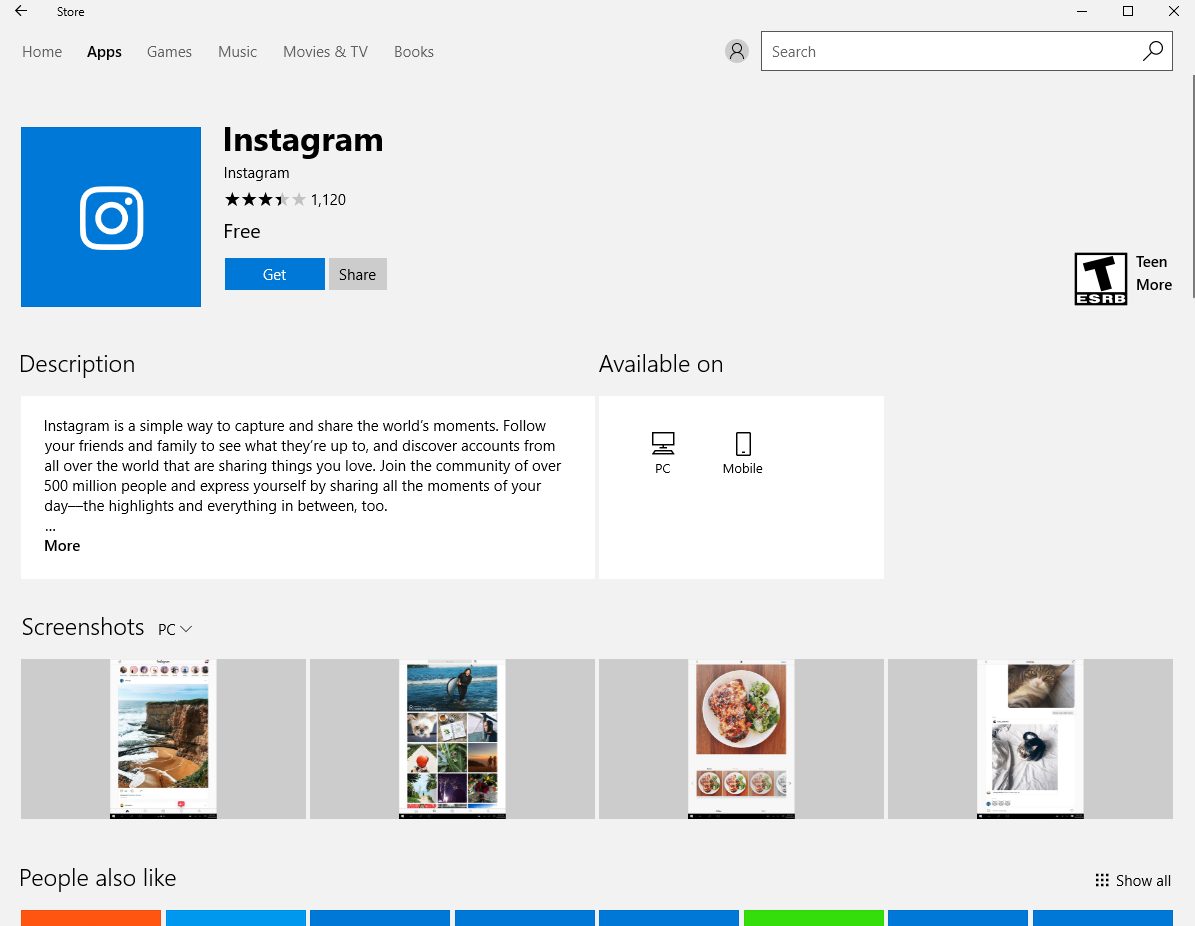 Let the downloading process complete
Once it is done, just click Launch
Next, login to your account, or sign up if you don't have an account.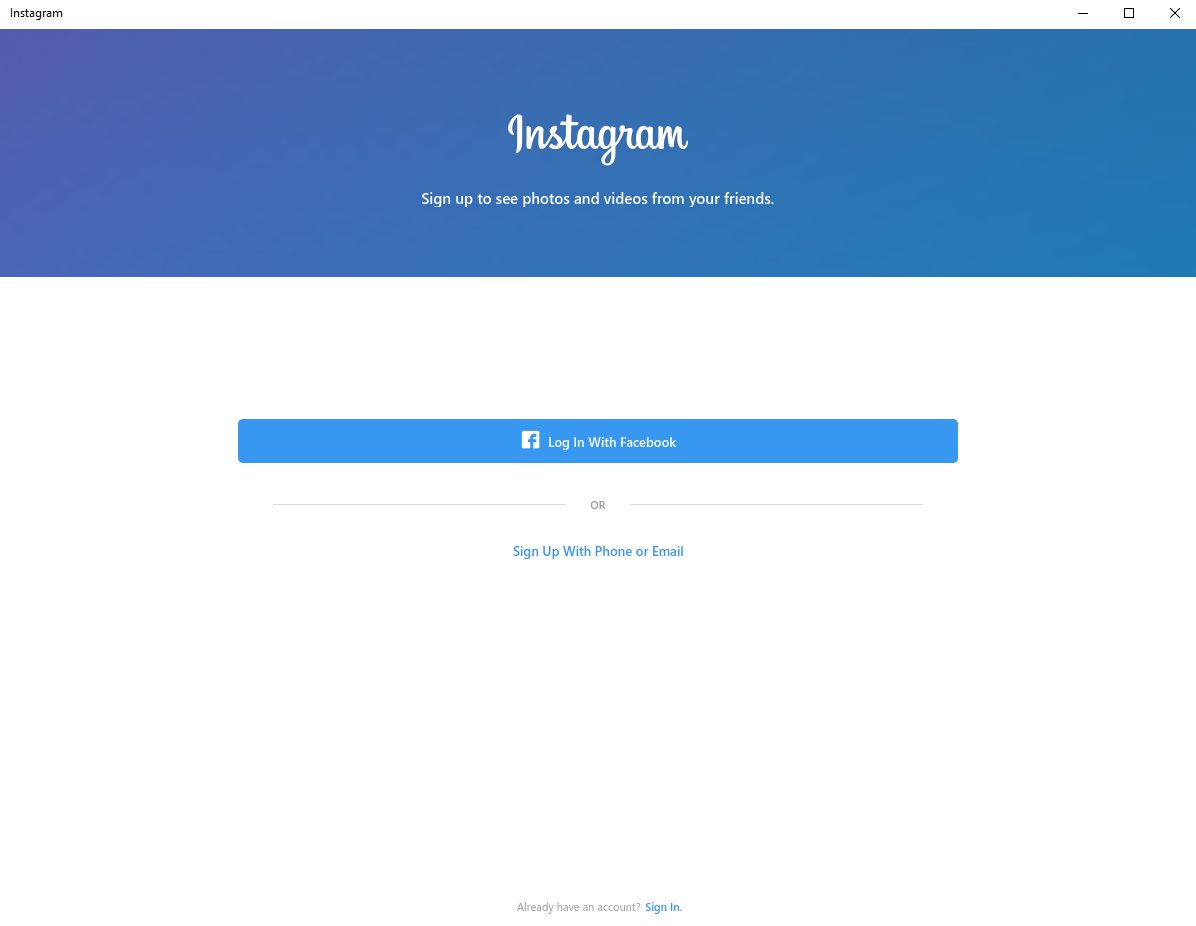 That's it. You can now use Instagram on Windows 10. When you open the app, you will be able to browse through posts, access various tabs such as direct messages, Explore and Stories.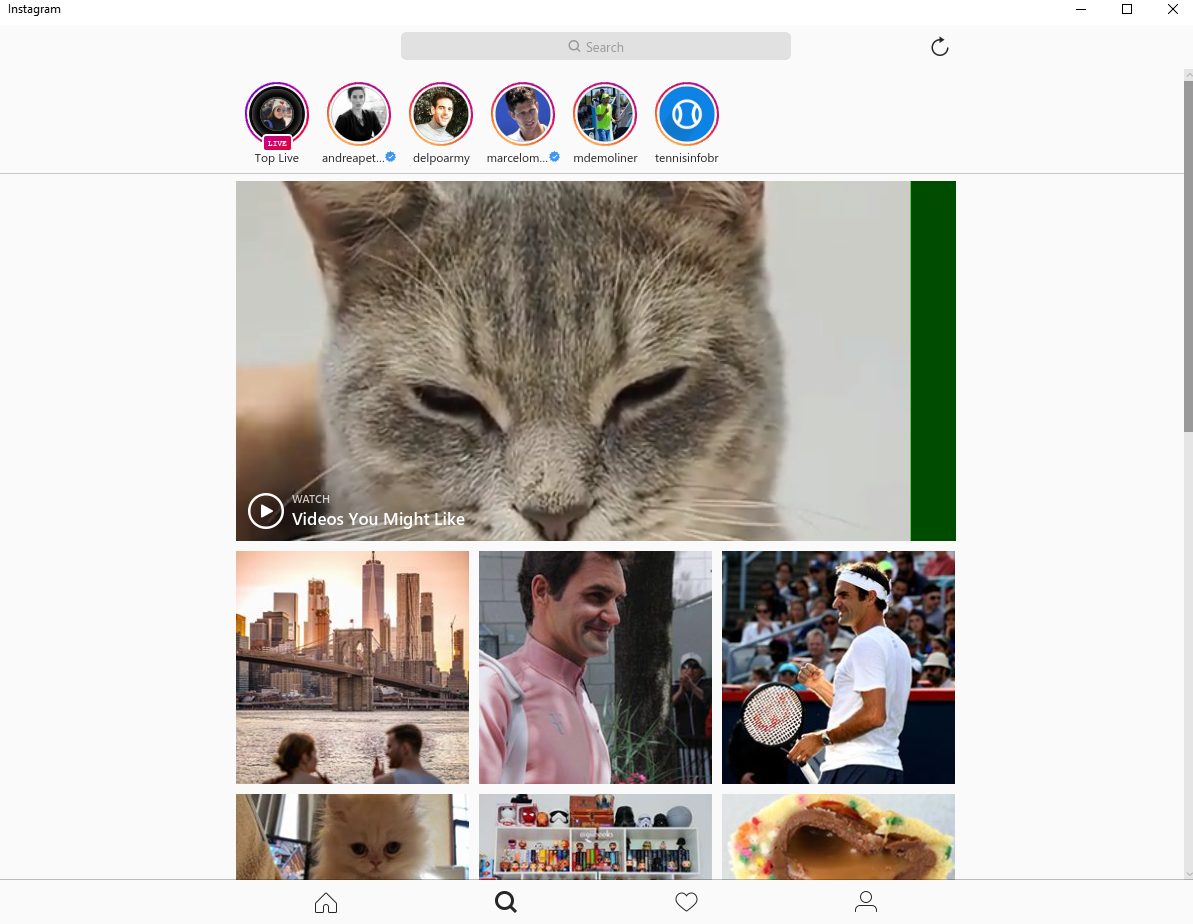 If you own a Windows 10 tablet, you will be able to post photos and videos. But, as I've explained before, there is no such an option on PCs.
Getting Instagram app is pretty easy, so if you find it interesting, head to the Windows app store, download and install it.
Are you already using Instagram for Windows 10? Do you like or not? Share your thoughts in the comment section below!