While there may be many reasons why your phone's WiFi won't turn on, the common reasons are having airplane
This article discusses the steps to fix a Samsung phone's WiFi that won't turn on.
Read - Are you wondering why your phone won't Connect To Wifi?
The reasons why your Samsung phone's WiFi won't turn on
While there may be many reasons why your phone's WiFi won't turn on, the common reasons are having airplane mode enabled, third-party apps, and other system settings, such as low power mode.
WiFi Won't turn on my Samsung Phone? Here's what to do
Solution 1: Reboot your phone
The first thing you should consider trying is a reboot. Rebooting your phone can help you solve some of your phone's WiFi problems.
Press and hold the Power button till you see the Power menu
Tap on Restart or Reboot
In a few seconds, your phone should be back on.
Allow the WiFi to connect.
Solution 2: Turn Off Ultra Power Saving Mode
One of the main reasons you are having a problem with the WiFi on your Samsung Galaxy phone is due to the power-saving mode.
Consider switching this off, navigate to:
Settings
Tap Battery
Turn off Ultra Power Saving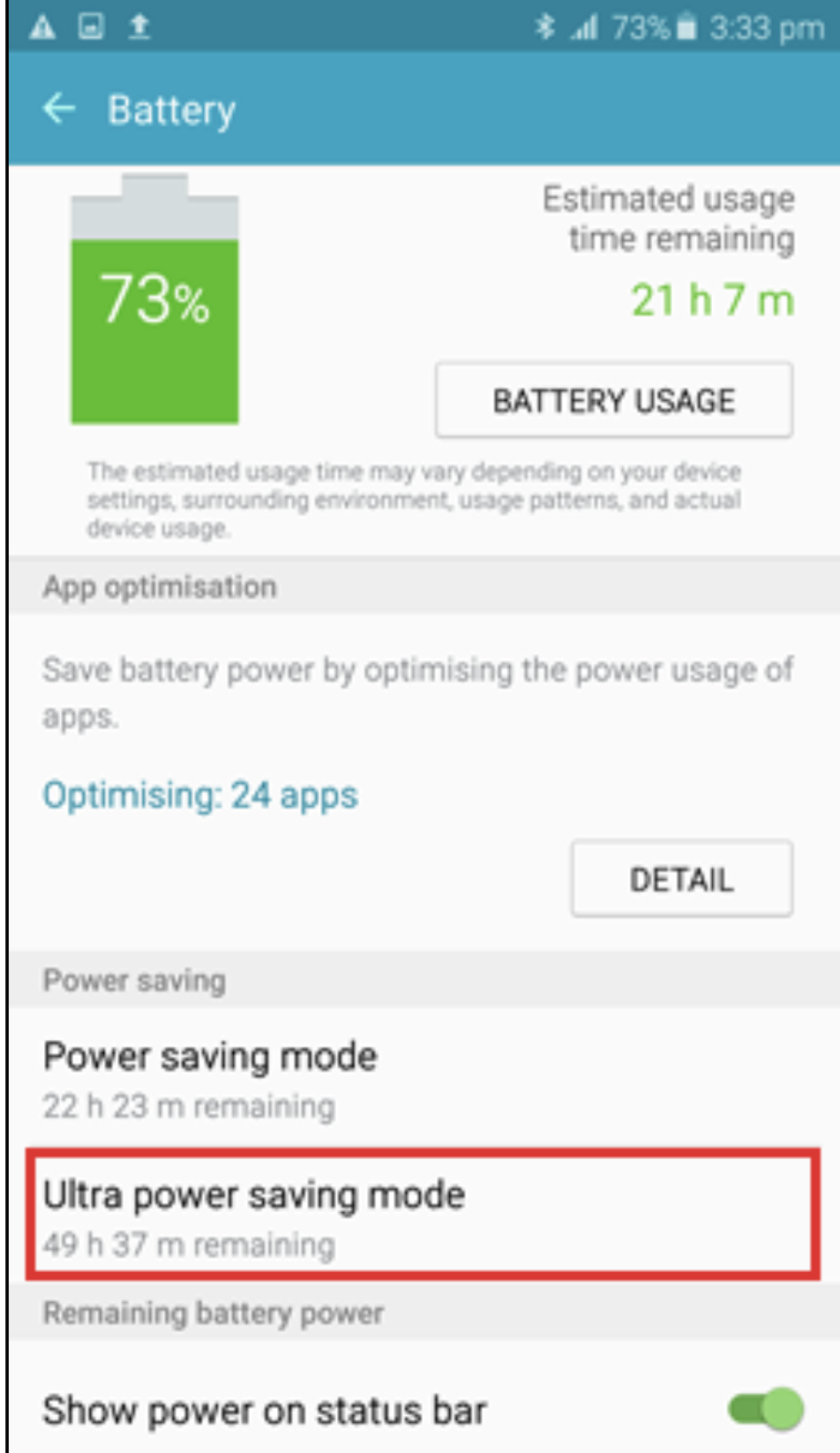 Solution 3: Toggle the Airplane Mode
It is a simple trick that works no matter which smartphone you have.
Look for Airplane Mode in the notifications area
Tap on the icon to enable the mode
Leave it on for a couple of seconds
Tap on the icon again to disable it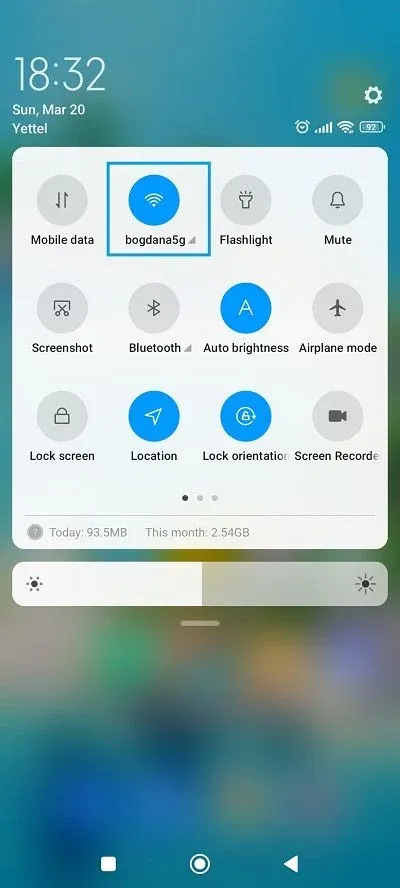 Solution 4: Forget All WiFi Networks
A helpful method in solving WiFi problems is to delete all networks so that your phone's WiFi gets a fresh start.
Go to the Settings menu of your phone.
Tap on Connection.
Look for WiFi and tap on it.
All WiFi networks you have added to your phone will be listed here. Tap on each of the network names and tap on Forget
Solution 5: Reset Network Settings
When your Samsung Galaxy Phone's Wifi won't turn on, one of the solutions is to Reset network settings. Here is how:
Navigate to Setting
Depending on your device, go to System, General Management, or Connection & Sharing.
Now tap on Reset options or Reset.
Tap Reset network settings.
Confirm the action.
Your device will reboot.
Solution 6: Change Date and Time
The date and time on your device must match the date and time on the router that you are trying to connect to, or else you may not establish a connection.
Navigate to your phone's Settings menu
Tap on Additional Settings
Find Date and Time and tap on it.
Tap on the option to set a time automatically.
Solution 7: Smart Network Switch
Some Samsung galaxy phones come with the Smart Network Switch feature. This feature switches between your WiFi and cellular networks if there is an unstable connection. To switch it Off:
Navigate to Settings
Tap WiFi
Select MENU
Tap Advanced item
Check the Auto network switch option to disabled
Must Read: How To Fix Samsung Galaxy Not Registered On Network
Solution 8: Third-Party App
Some third-party applications can cause a conflict with your WiFi network. To troubleshoot this issue, you can switch your phone to Safe Mode. When you do that, third-party apps will be disabled.
Press and hold the Power button on your device until you see the Power menu > Tap Power Off
Press and hold the Power and the Volume Down buttons at the same time, to turn the device on.
Once the Samsung logo appears on the screen, you can let go of the power button. Ensure you keep holding the Volume Down Button
Safe Mode will now appear at the bottom left of the screen.
To Exit Safe Mode (3 Ways) :
Press and hold the Power button for at least 6 seconds, then

tap Restart.

Press and hold the Power + Volume Down buttons for at least 5 seconds
Swipe down from the top of the screen to access the Notification Panel, then tap on "Safe mode is on" To disable and restart.
Try turning on WiFi again, and if it works, then the problem may be with one of your installed apps - Consider deleting recently installed applications.
Solution 9: Perform A Factory Reset
Navigate to:
Settings
Accounts tab
Backup and reset
Factory data reset
Before performing this step, backup your important data as a factory reset deletes all data and brings back the phone to the state when you first bought it.
How to turn on or off WiFi in Samsung Galaxy
There are times when you might want to turn off the wireless connectivity option on your Samsung device.
Navigate to settings
You will get the WiFi at the top.
Toggle the switch to change its state.
You may also read: How to fix a Samsung phone that won't turn on.
---