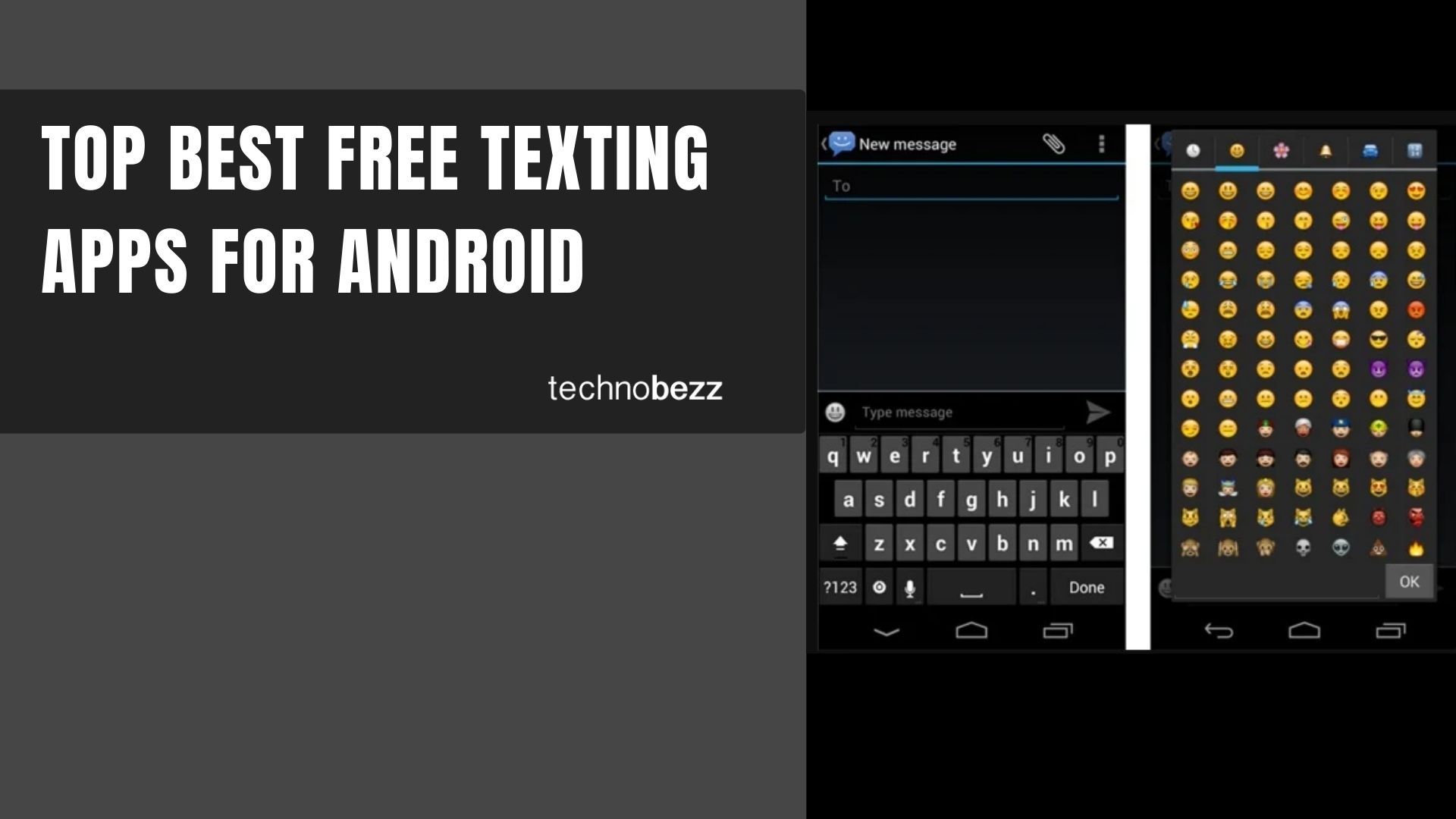 If you are tired of the classic Messaging app on your Android device, you can always replace it with a third-party one. Play Stored is filled with options, and all you need to do is take your pick. Here, we have listed the best free texting apps for Android. Check them out.
See also: Best antivirus apps and anti-malware apps for Android.
List of the best free texting apps for Android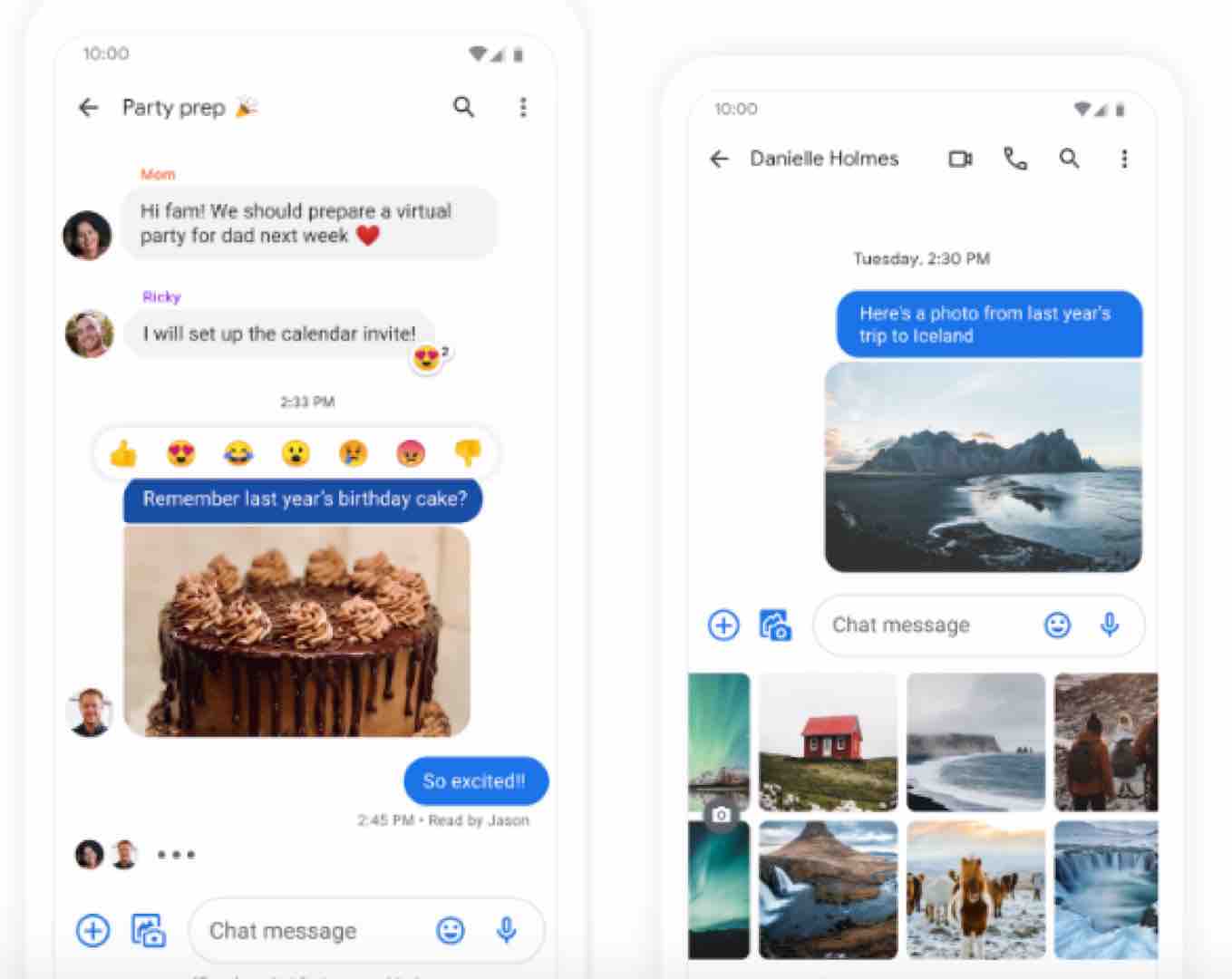 Some Android phones, such as Pixel models, come with Messages from Google. However, if you have another Android device, you can still access the app from the Play Store.
Plus, you can send messages from various devices using a browser. The app has excellent features like spam protection, stickers, GIFs, etc.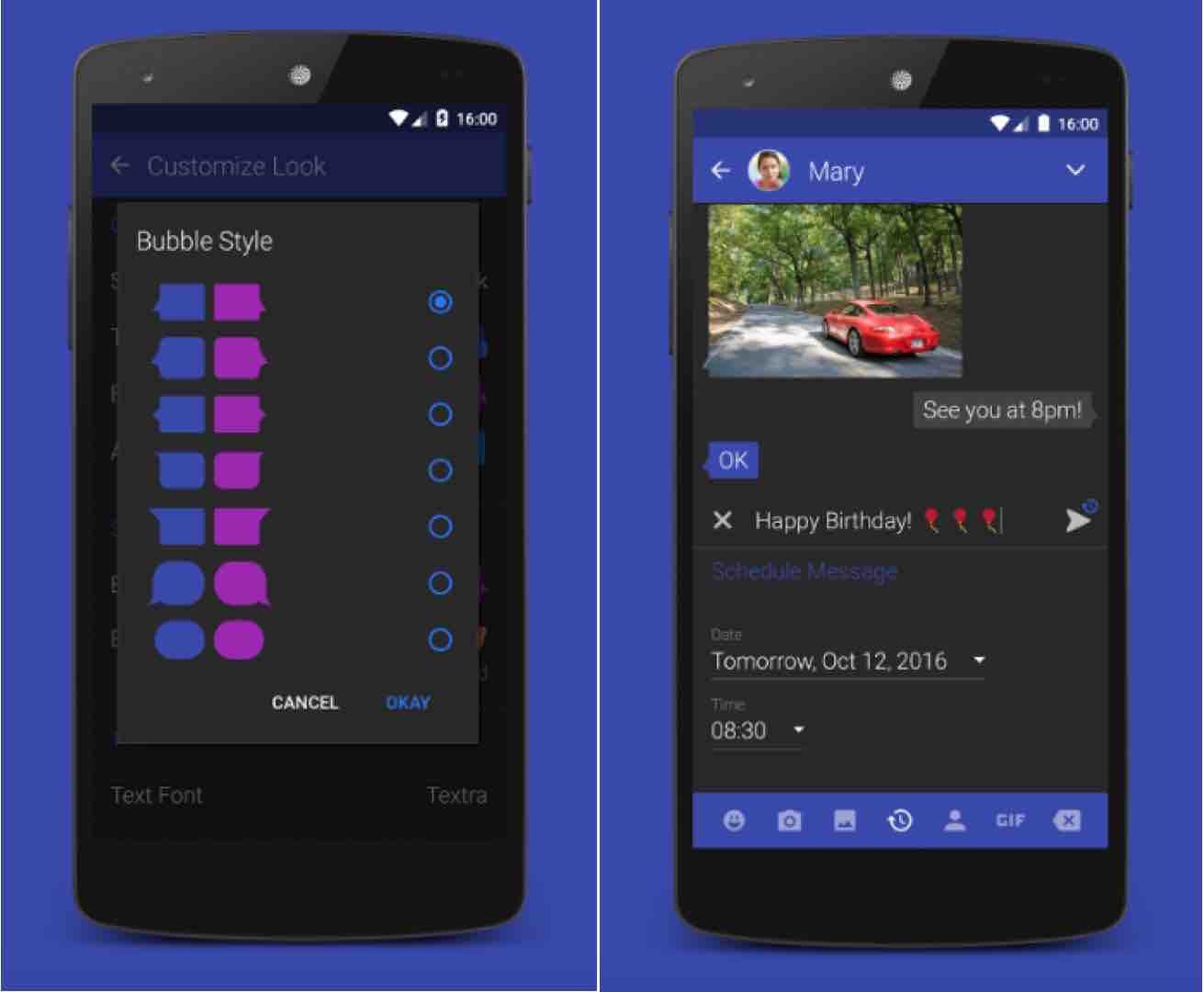 This visually beautiful app is one of Android's best free texting apps. It is tiny in size, but still, it's packed with valuable features like a quick reply option, message blocking, capturing photos and sending them to others through MMS, floating SMS notifications, etc.
Many of those who are using Textra SMS agree it's pretty fast. The app is regularly updated. You can get it from the Play Store.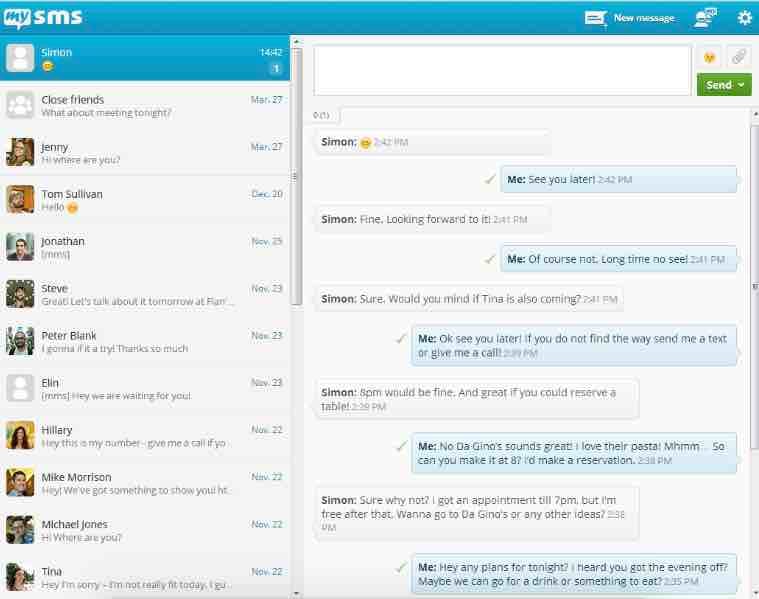 MySMS is another popular app that is not only supported on Android, but Windows and Mac users can also use it. Message export, backup group messaging, MMS, message scheduling, etc., are the features of this app.
Other services such as Dropbox, Evernote, and Google Drive are also supported. There are many advanced features, but those are available at a rate of $9.99/year.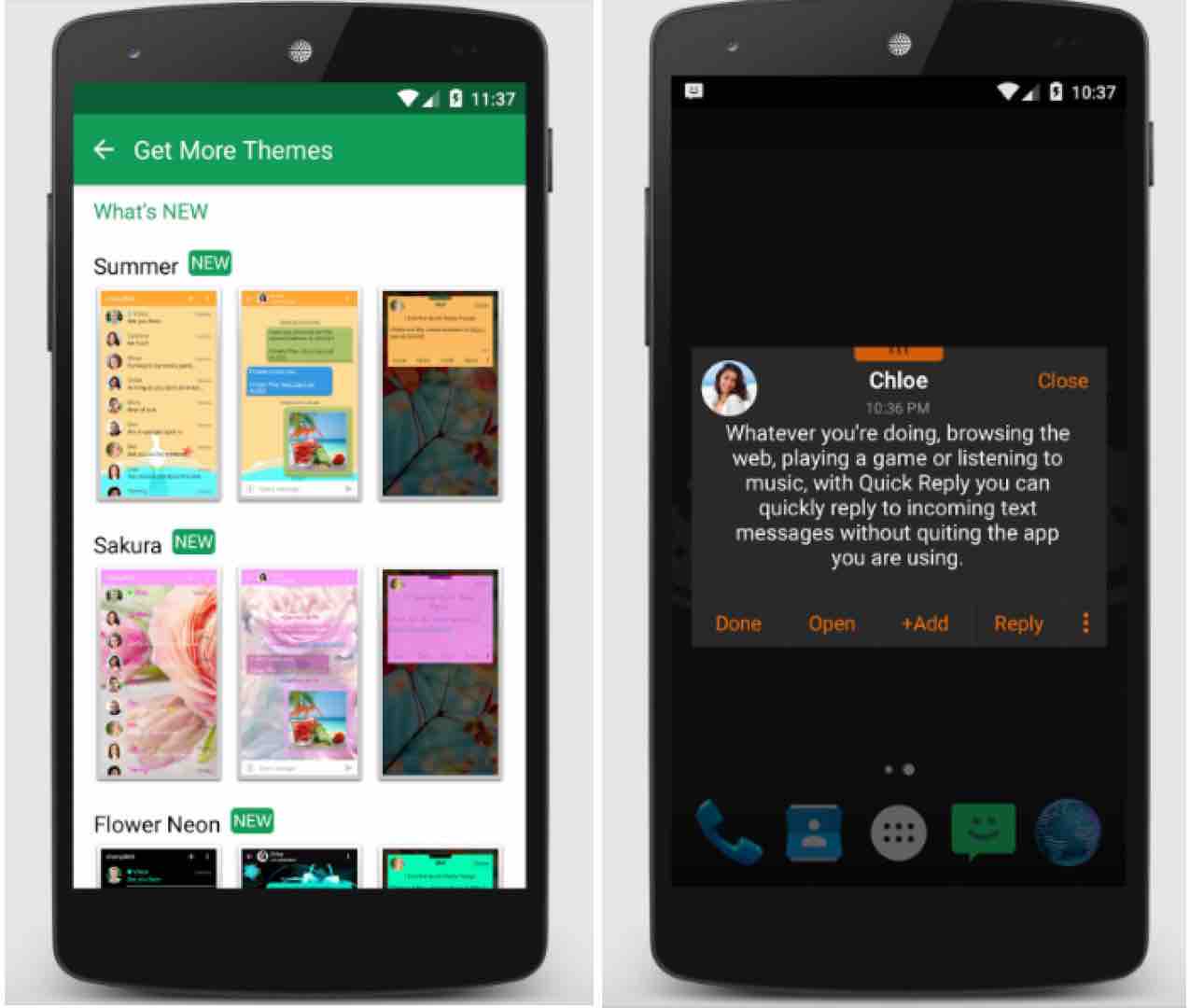 Those looking for the best free texting apps for Android with customization options should consider Chomp SMS. You can choose from thousands of themes available and get the theme you want.
Scheduled SMS sending, blocking off specific numbers, MMS, group MMS, sending quick replies, pinning favorite conversations to the top, etc., are the main features. Also, the notification can be customized according to your needs.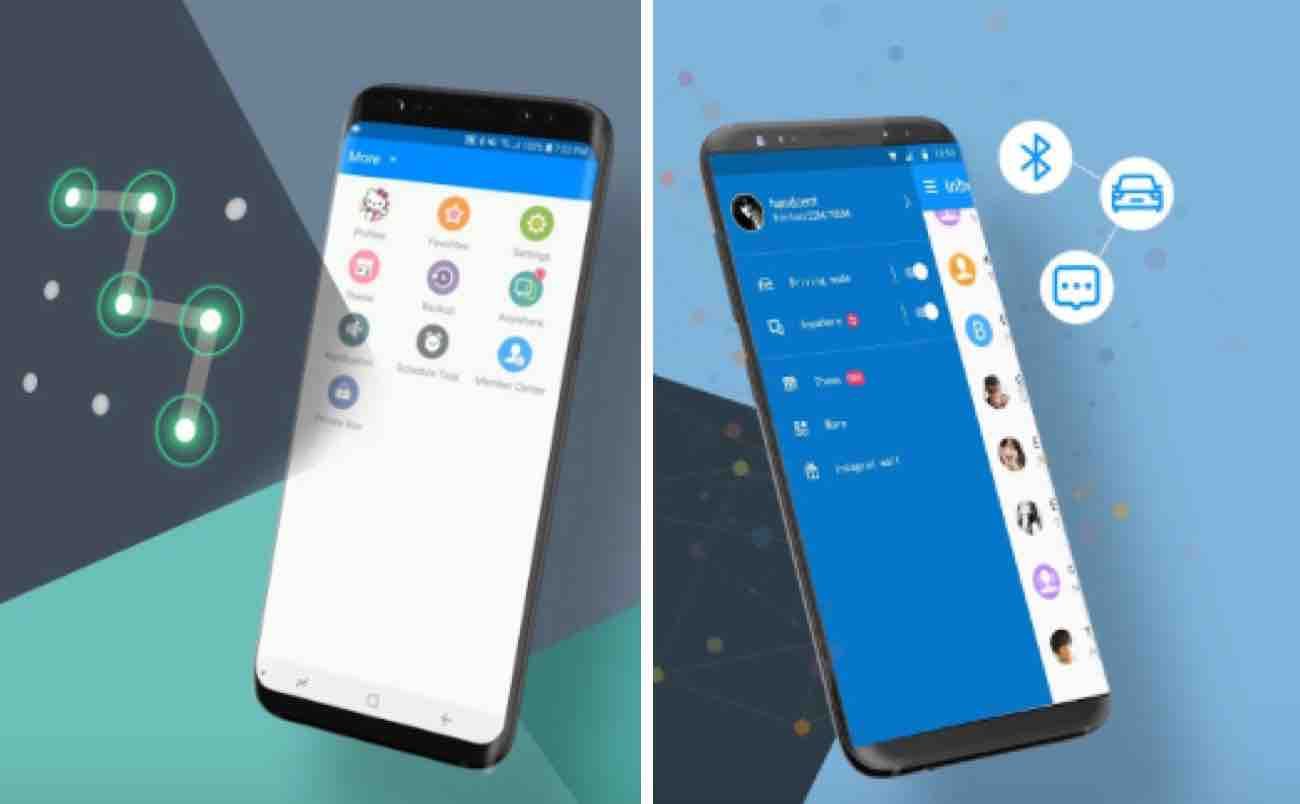 Loaded with tons of useful features, this is another free texting app for Android. If you are looking for an app that can provide the best privacy, this is it. A private box is a place where all your personal text will be present.
Everything is accessible via password. Moreover, the text can be stored in the cloud if you want, and users can make calls to other Handcent friends through the Handcent calls.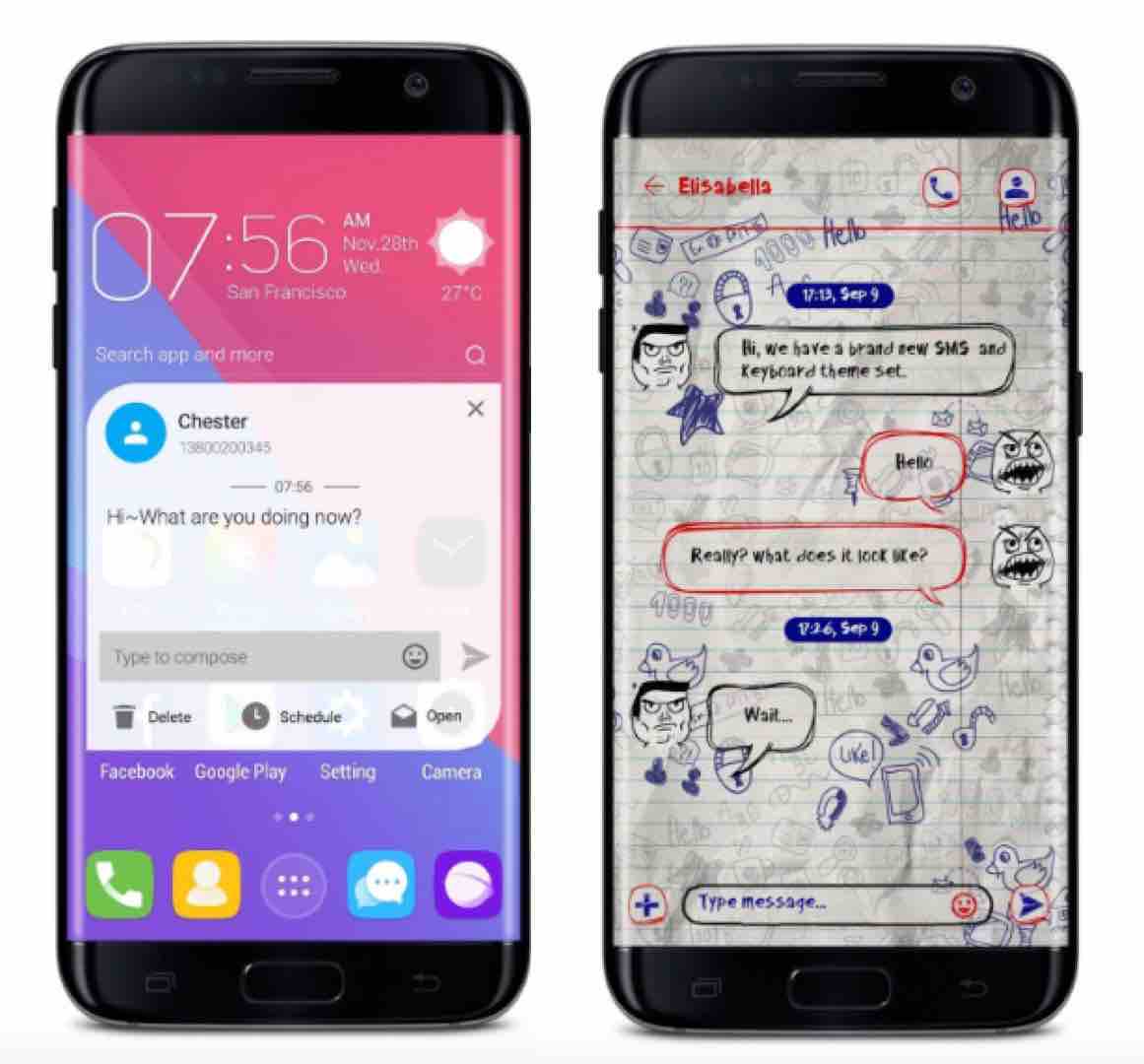 This is a fantastic texting app created by the GO DEV team, and it is packed with exciting features such as the customization option of themes and a private Box for personal messages.
The app also comes with sticky conversations; quick reply popups delayed sending, cloud backup of all texts, etc. Users can also block unwanted numbers that are creating problems.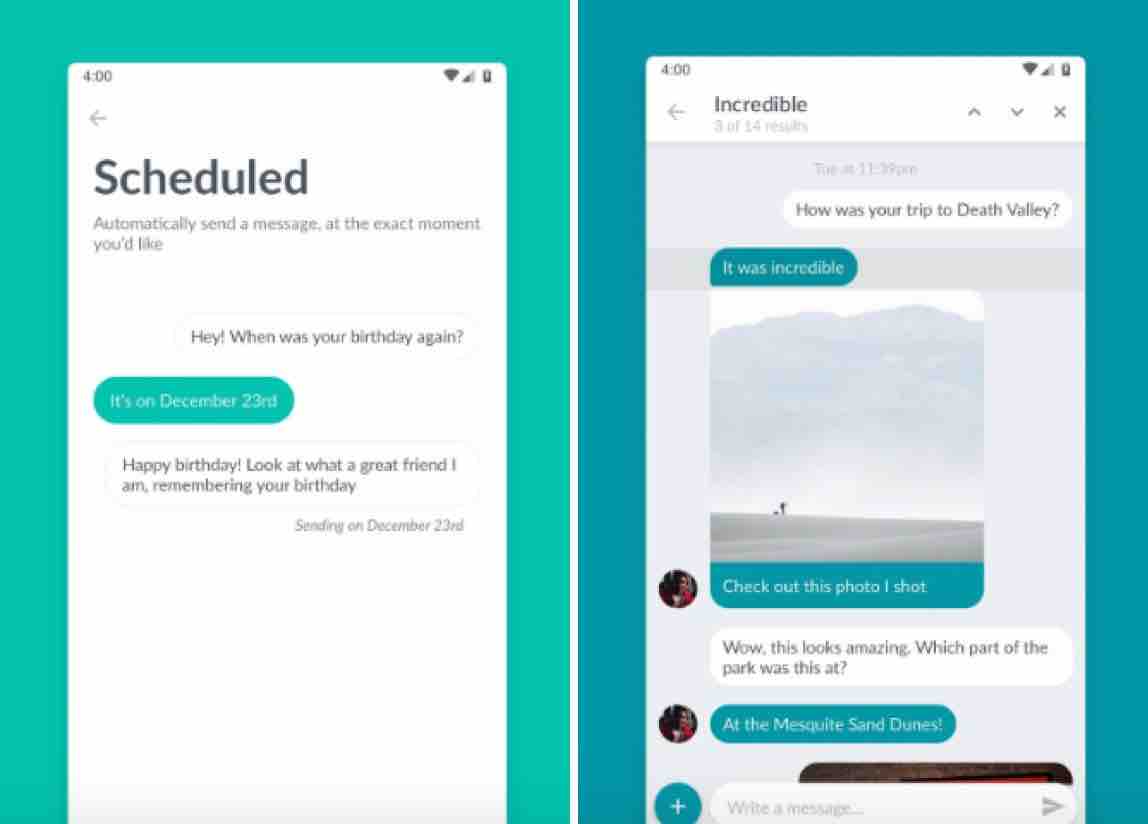 Quick SMS or QK SMS is a beautiful app dedicated developers have created and are still working hard to bring improvements. The app has had many makeovers over the years and has always turned out gorgeous.
Features like group messaging, night mode and quick reply are the basic ones, but you can enjoy various advanced options you can discover the moment you get it from Google Play.
ABOUT THE AUTHORS
Elizabeth
Elizabeth is your trusted Apple product expert with a wealth of knowledge and experience gained from her tenure as an Apple authorized personnel. She's also a seasoned mobile phone, Samsung, and Android expert. With a keen eye for detail and a passion for all things Apple, Samsung, and Android, she is dedicated to providing you with accurate, reliable, and up-to-date insights. Count on Elizabeth to be your go-to source for expert advice on navigating the world of Apple technology, Samsung devices, and the Android ecosystem.
Bogdana
Bogdana is your technology expert, backed by a strong foundation in consumer electronics and a range of qualifications that make her a trusted source in the tech world. With a deep understanding of the latest advancements and a passion for simplifying complex concepts, Bogdana is your go-to authority for demystifying technology and keeping you informed about the ever-evolving digital landscape. Trust her to deliver reliable insights and expert guidance to help you navigate the world of consumer electronics and beyond.