The schematic image from the upcoming flagship of LG G5 is circulating on the Internet and has a different design with its predecessor, LG G4. This schematic image is posted by Android Authority, which they got exclusively from @ShaiMizrachi. The image shows the LG G5 has a thinner, taller, and wider design than its prior. The LG G4 has a dimension of 148.9 x 76.1 x 9.8 mm while the G5 is 149 x 73.9 x 8.2 mm. The other change is the volume rocker position. It was placed on the back side of the device, and now, according to the image, it is situated on the side. The power button position is not changed, it is laid under the rear camera, also functioning as a fingerprint sensor. The display is expected to measure approximately 5.6-inches with QHD resolution and the schematic suggests an edge-to-edge display.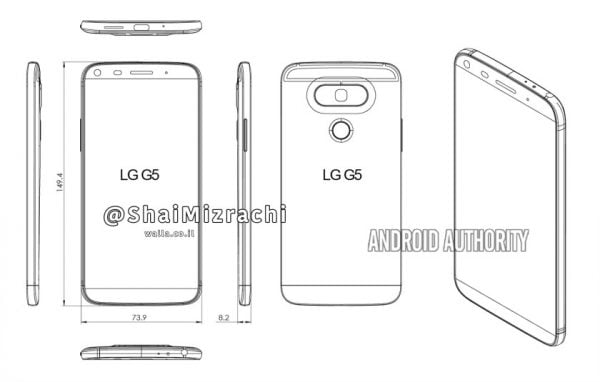 The other related report comes from CNet Korea. It said that the upcoming LG flagship will become the first one to adopt all metal build. They made the 3D image render based on the person who has seen the G5 prototype directly. From the render image, it is seen the G5 with all metal body. The interesting thing is its capability to access the internal battery, in which we can remove the bottom part of the device.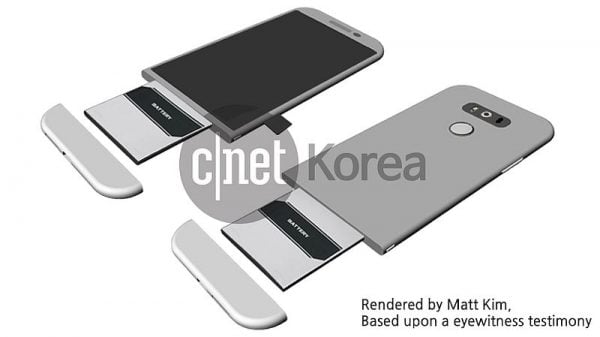 LG G5 is planned to be exhibited in MWC on February 21, 2016. With the Hype they ever made for LG V10, which is looked different and unique, they should be able to give a surprise for their fans with this flagship device.
The other news: Whatsapp is Now Free Forever For All Users