X
Our Editorial Process
Each year more than 60 Million users visit Technobezz to solve a problem or research a product. Our goal is that everyone finds what they are looking for, and that is why we cover a variety of products, problems, and solutions on our website.

Writing an article that contains a lot of valuable information may seem simple. But when the article is written, the story doesn't end. We are constantly updating the content so that you can always get up-to-date and accurate information.
---
Technobezz's Editorial Guidelines
There's nothing more frustrating than trying to crack open your favorite e-book and the Kindle app crashes. We understand how painful it can be when your go-to reading app keeps crashing.
The good news is that fixing the crashy Kindle app problem isn't rocket science (or any other science for that matter). Instead, there are some easy solutions that you can implement in no time at all and get back to cracking open those books with ease.
Amazon Kindle App Keeps Crashing - How To Fix It
1. Restart your device
The first thing you need to do is restart your device.
2. Force quit the Kindle App / Close and Reopen.
Before you move on to other methods, force quit the app and relaunch it.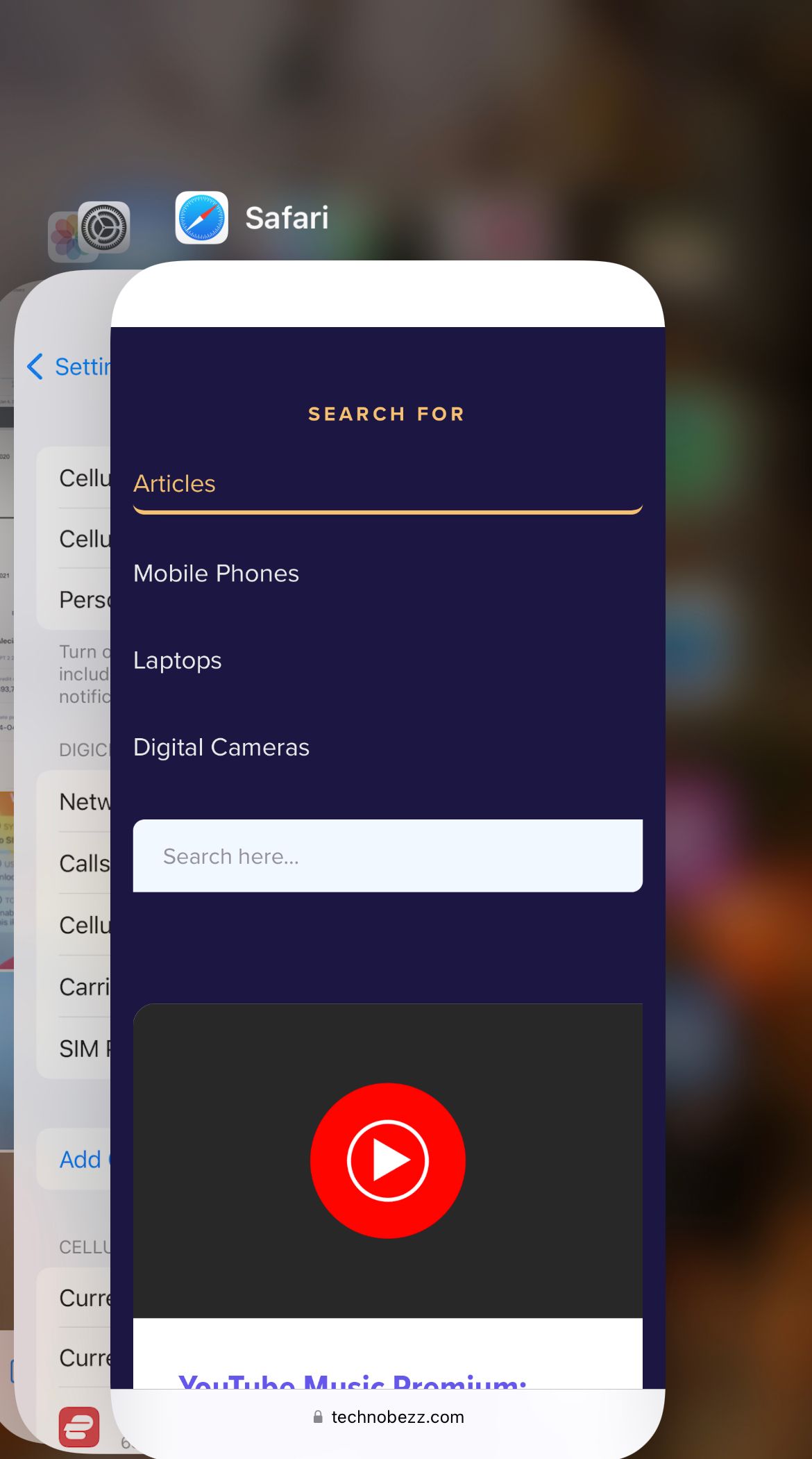 3. Clear Cache and Data for your Kindle App
Is your Kindle app still not working? Clearing the cache and data can fix the Kindle app for most users. Here is how to do it :
On Android Devices :
Go to the Settings menu of your device.
Look for Apps or Application Manager and tap on it
Scroll down to find the Kindle app and tap on it
Look for Clear cache and tap on it on the next screen
On iPhone Devices :
You can either offload the app or reinstall it.
4. Check for a Kindle Update
If you are using the Kindle app and getting this error, navigate to your App Store (Google Play Store or App Store) and look for a new version of the Kindle app. If there is, download it.
On Android
Open your Google Play Store app.
At the top right, click your profile icon.
Then, tap Manage apps & devices. Apps with an update available are labeled "Update available."
Tap Update.
On iPhone
On the home screen, click on the App Store.
Tap the profile icon at the top right of the screen
Check to see if there are updates available.
Apps with an update available are labeled "Update available."
Tap Update.
5. Check your internet connection.
If you are using Wi-Fi:
Check the connection on your Android, iPhone, or tablet.
If the little Wi-Fi sign in your notification bar isn't showing, your internet connection is lost. Maybe you accidentally turned the Wi-Fi off? If yes, turn it on and once you are connected to the internet, your Kindle app will start working.
If not, go to your Wi-Fi router. You need to check if the router has internet access. Usually, you can see that by just looking if there's a little light that's on. If not, you'll need to restart it. Just find its off button, click it, wait a few minutes and turn it back on. You'll need to wait for a while. If, by chance, you still don't have internet, consider waiting a while or calling your network distributor to see what the problem is.
6. Free up some space
If you don't have enough free space on your smartphone or tablet, you may run into issues. Do you have apps that you no longer use? If you do, uninstall them. To delete an app on an Android device:
Navigate to Settings
Tap Apps
Next, tap on the Downloaded tab
Tap on the app you wish to remove and tap Uninstall.
OR
Open the Google Play Store app.
At the top right, tap the Profile icon.
Tap Manage apps & devices Manage.
Tap the name of the app you want to delete.
Tap Uninstall.
7. Check the Cellular Data on iPhone.
Make sure your cellular Data is on.
Go to Settings
Cellular
Cellular Data
8. Turn on Cellular Data for the Kindle App
You may have disabled cellular data on your Kindle app and forgot to re-enable it. If you are using your mobile data to connect to Kindle, you must enable Cellular data.
9. Update Your Phone
On iPhone
Check for an iOS Update. Connect your device to a power source and a Wi-Fi network. Go to Settings > General > Software Update and tap Download, Install, or Install Now.
On Android
Update your phone's software to ensure that your apps work as expected. To manually check for updates, follow these steps:
Head to Settings > Software Update
Tap Download and Install
Then Tap Install Now
10. Reinstall the Kindle App
If your Kindle is working on another device and not yours, it proves to be an issue with your phone or internet setup.
Kindly reinstall the Kindle app on your phone.
Long hold the app on your screen.
Tap the "X" to delete the app.
Was this article helpful?
This helps us improve our website.