Samsung Unveils Plans for Bespoke Life 2023 Event, Emphasizing Sustainability, Connectivity, and Style
In preparation for the highly anticipated Bespoke Life 2023 event, Samsung has shed light on the evolving demands of modern consumers and their growing interest in sustainable living..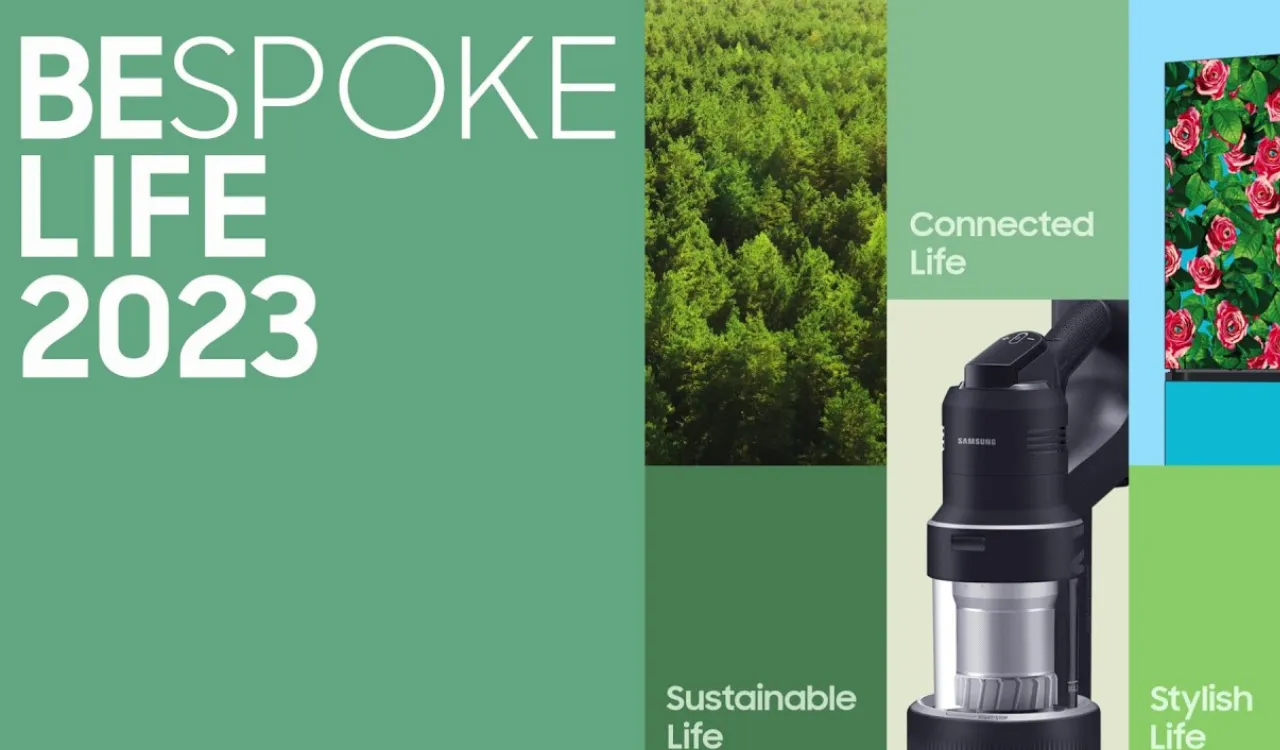 In preparation for the highly anticipated Bespoke Life 2023 event, Samsung has shed light on the evolving demands of modern consumers and their growing interest in sustainable living. Acknowledging the increasing popularity of smart homes, Samsung CEO of Samsung DX, JH Han, has outlined the company's forthcoming lineup of home appliances for 2023.
Under the umbrella of Bespoke Life, Samsung aims to meet the desires of users who seek appliances that seamlessly integrate convenience, connectivity, style, and sustainability. From smartphones to televisions to household appliances, Samsung's Bespoke products encompass all these characteristics while also leveraging the company's smart home connectivity platform, SmartThings.
Among the technologies and products set to be unveiled at the Bespoke Life 2023 event, one notable feature is SmartThings' AI Energy Mode, which has the potential to significantly reduce carbon emissions and conserve energy by up to 70% across various product categories. Samsung plans to launch SmartThings AI Energy Mode in an additional 65 countries in the near future. Moreover, in an effort to combat marine pollution, Samsung is collaborating with Patagonia to incorporate the "Easy for Everyone" concept in its products, including the introduction of the Less Microfiber Cycle and Less Microfiber Filter.
SmartThings has already facilitated a connected lifestyle for over 270 million customers, and the feature will soon be available in more countries. Last year, Samsung introduced SmartThings Home with six services, and this year the company aims to introduce more advanced features under the theme of "Bringing Calm to Our Connected World." All current Bespoke products can be seamlessly integrated with Wi-Fi and effortlessly controlled and managed via smartphones or any device equipped with the SmartThings app.
The appeal of Samsung Bespoke products extends beyond their sustainability and connectivity aspects, as they also contribute to a stylish lifestyle. Since its launch, over 3 million Bespoke refrigerators have been sold worldwide, enabling users to personalize their appliances with customizable panels, colors, and textures to align with their ever-changing lifestyles.
Further details regarding Samsung's expansion plans, with a steadfast focus on sustainability, connectivity, and style, will be disclosed on June 7 during the Bespoke Life 2023 event.
ABOUT THE AUTHORS
Elizabeth
Elizabeth is your trusted Apple product expert with a wealth of knowledge and experience gained from her tenure as an Apple authorized personnel. She's also a seasoned mobile phone, Samsung, and Android expert. With a keen eye for detail and a passion for all things Apple, Samsung, and Android, she is dedicated to providing you with accurate, reliable, and up-to-date insights. Count on Elizabeth to be your go-to source for expert advice on navigating the world of Apple technology, Samsung devices, and the Android ecosystem.
Bogdana
Bogdana is your technology expert, backed by a strong foundation in consumer electronics and a range of qualifications that make her a trusted source in the tech world. With a deep understanding of the latest advancements and a passion for simplifying complex concepts, Bogdana is your go-to authority for demystifying technology and keeping you informed about the ever-evolving digital landscape. Trust her to deliver reliable insights and expert guidance to help you navigate the world of consumer electronics and beyond.