Samsung has introduced two camera accessories designed to work with the Galaxy S23 series' modular Gadget Case. The accessories, which include the Slim Tripod stand and the Camera Grip stand, provide flexible options for photography, video calling, and positioning the phone hands-free. Both accessories connect to the S23 Series Gadget Case, replacing its default PopSocket-like kickstand grip attachment.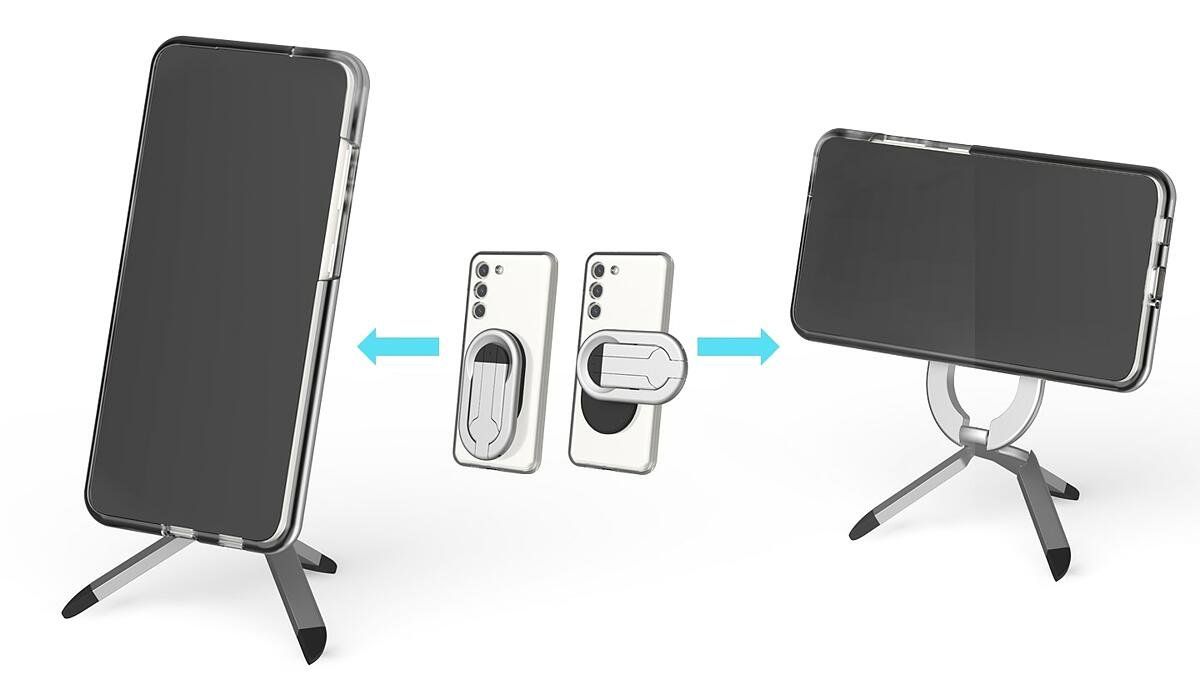 The Slim Tripod is an adjustable phone stand that provides flexible options for positioning the device in both landscape and portrait orientations. It features collapsible tripod legs that can be folded flat against the accessory when not in use. When the legs are flattened and not folded away, the mount can be used as a one-handed grip for shooting video. The Slim Tripod is available in silver and is currently listed on the UK Samsung store for £34 (around $41).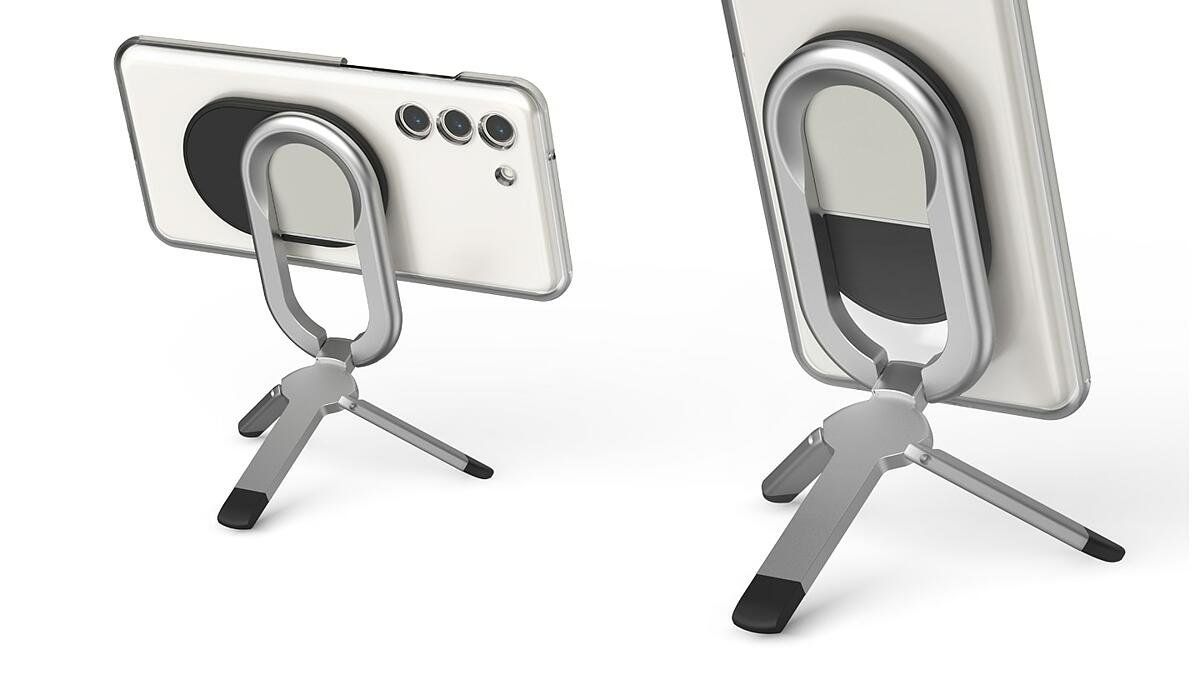 The Camera Grip stand is a compact miniature tripod that allows Galaxy S23 phones to stand in either a landscape or portrait orientation, with a detachable Bluetooth shutter button for snapping photographs or video at a distance. The stand can also be tilted at an angle for additional flexibility while filming. The tripod legs of the mounting accessory can be collapsed and concealed within the body of the stand, making it easier to carry.
Both of these accessories provide Galaxy S23 users with a range of options for hands-free use, video calling, and photography. With the Slim Tripod's collapsible tripod legs and the Camera Grip's compact design, Samsung has made it easier for users to take advantage of the Galaxy S23's camera capabilities in a variety of settings.