X
Our Editorial Process
Each year more than 60 Million users visit Technobezz to solve a problem or research a product. Our goal is that everyone finds what they are looking for, and that is why we cover a variety of products, problems, and solutions on our website.

Writing an article that contains a lot of valuable information may seem simple. But when the article is written, the story doesn't end. We are constantly updating the content so that you can always get up-to-date and accurate information.
---
Technobezz's Editorial Guidelines
Most people prefer to use fingerprint recognition to unlock their Samsung Galaxy S10/S10+ because it is faster. Still, you need to choose another unlock method just in case the first one fails. When it fails to recognize your fingerprint, the device will ask you to enter another technique, such as password, PIN, pattern, etc. Some users find that PIN is more comfortable to use. But what if Samsung Galaxy S10/S10+ is not accepting the PIN either? How do you fix it?
See also: How To Enable Do Not Disturb Mode On Samsung Galaxy S10/S10+.
Samsung Galaxy S10/S10+ not accepting PIN – How to fix it?
Try Another Unlock Method
If you have set up a PIN or another unlocking method, such as fingerprint recognition, try using another option. Ensure your finger and the scanner are dry, free from dust, dirt, etc. Try to use another finger as well. If it doesn't work, jump to the next solution.
Force Reboot
To perform a normal restart, you will need to unlock the device. Therefore, it won't work for Samsung Galaxy S10/S10+ not accepting PIN issues. In this case, a Force reboot is the answer.
Steps to force reboot Galaxy S10/S10+
Press and hold the Volume down key
Press and hold the Power button
Hold both keys for a few seconds until it reboots, then release them.
Use Find My Mobile
You can unlock your Galaxy S10/S10+ remotely via a computer or tablet. However, this method requires the phone to connect to the Internet, whether WiFi or mobile. The Find My Mobile feature should be enabled on S10/S10+.
Visit the Find My Mobile website on a browser on your computer
Login using the same Samsung Account that you use on your Galaxy S10/S10+
Click on the device you wish to unlock
Select the unlock icon on the menu given
Click the Unlock key
Enter your Samsung account password
Click Next, then check if you have a notification on your phone that the unlock method has been reset.
Use Smart Lock
Google Smart Lock is a feature that allows your Android device to stay unlocked in three ways: On-body detection, Trusted places, and Trusted devices. If you have activated this feature on your Samsung Galaxy S10/S10+, you can use it to unlock the phone. For example, you can bring a trusted Bluetooth device close to your Galaxy S10/S10+, which will be unlocked without entering a PIN or password. Of course, both devices have to be connected via Bluetooth as well.
Clear Cache Partition
Clearing the cache partition is a potential solution when your Samsung Galaxy device misbehaves. To do that, you need to turn off the phone first. Let the battery drain entirely if you cannot turn it off normally.
After turning off the phone, press and hold the Volume Up and Bixby keys.
While holding those keys, press and hold the Power key. Don't release them just yet.
Keep holding the three keys for a few seconds until the Android logo appears. Then, release all of them.
Wait until the Android system recovery menu displays and highlight the Wipe cache partition option using the Volume Down key.
Press the Power key to select.
Highlight the Yes option and press the Power key to select.
Highlight the Reboot system now and press the Power key to confirm. Your Samsung Galaxy S10/S10 will restart.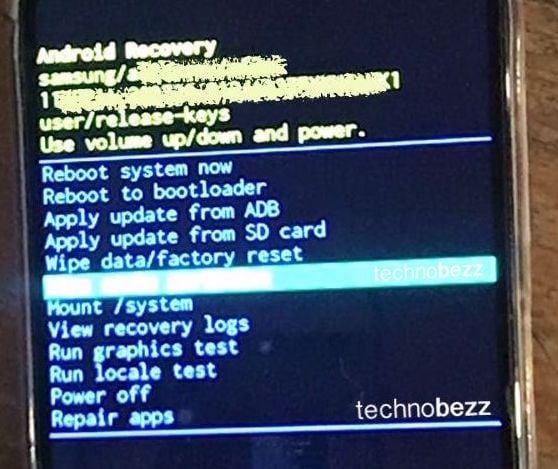 Factory Reset Settings
If none of the solutions above fix your Samsung Galaxy S10/S10+ PIN issues, two more options are left. Visit the Samsung service center or reset the phone to its factory settings, which will delete all data and settings. If you are unsure or haven't backup your data yet, consider choosing the first option.
Steps to factory reset settings Galaxy S10/S10+
Power off your phone or let the battery drain by itself
Press and hold the Volume Up, Bixby, and Power buttons simultaneously until the Android system recovery displays
Find the Wipe data/factory reset option using the Volume Up and Down key. Then, press the Power button to confirm
Choose Yes by pressing the Power button
Select Reboot system now and it will restart